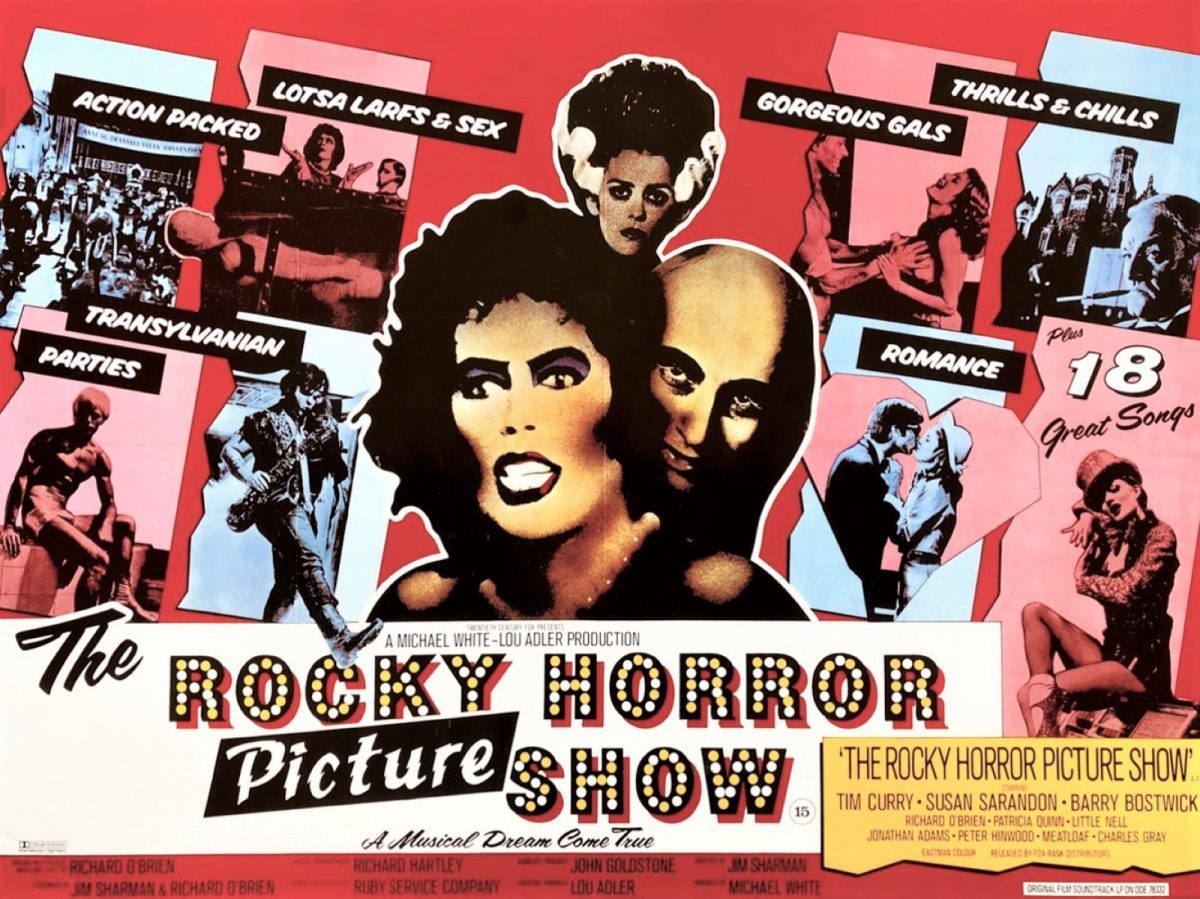 In 1980, Fantasy Trade Card Company released a set of trading cards for The Rocky Horror Picture Show. There was a total of 60 photo cards to collect. These were sold in packets of six. The first card featured Tim Curry as Dr. Frank-N-Furter. The second was the musical's writer and co-star, Richard O'Brien as Riff Raff.
O'Brien began his career as a stuntman in Carry on Cowboy. He then acted in stage shows like Hair and Jesus Christ Superstar. In the winter months when he was out of work in the early 1970s, O'Brien wrote a musical inspired by his love of classic horror movies and 1950's sci-fi films. The result was They Came From Denton High, the story of two young love birds caught up in a mad scientist's evil plans to create a man. O'Brien showed his script to director Jim Sharman, who liked it and suggested the whole thing be retitled as The Rocky Horror Show.
The Rocky Horror Show opened at the Royal Court Theatre (Upstairs) in June 1973. Its tale of aliens, transvestitism, sex, with a large helping of rock 'n' roll made O'Brien's show a major hit. It was helped along by a brilliant central performance by Tim Curry as the evil Frank-N-Furter. The show ran for a total of 2,960 performances and won the 1973 Evening Standard Theatre Award for Best Musical. It then transferred to Broadway with Curry and O'Brien before moving onto more success in Los Angeles.
The show was adapted for the screen in 1975. Retitled The Rocky Horror Picture Show the movie starred Curry, O'Brien, Patricia Quinn, Susan Sarandon, Barry Bostwick, Little Nell, Meatloaf, and the eminent actor Charles Gray. Unlike the success achieved by the stage show, the movie flopped. It garnered mixed reviews and was dubbed "something to offend everyone."
In the late 1970s, The Rocky Horror Picture Show became the star attraction with audiences at midnight screenings at the Waverly Theater, New York. The film inspired fans to dress-up as their favourite characters from the film who then performed at screenings. With this new lease of life, The Rocky Horror Picture Show became a success.
I started collecting these grainy, cheaply printed trading cards sometime in the 1980s. The one thing that was a given with collecting any type of trading cards is duplicates. You could end up with more duplicates than the official number of cards in a set. I never quite got the full set, but for what it's worth, here's what I did get.