"The world is a freakshow for my peeping eye's delight"
– Suehiro Maruo, Ultra-Gash Inferno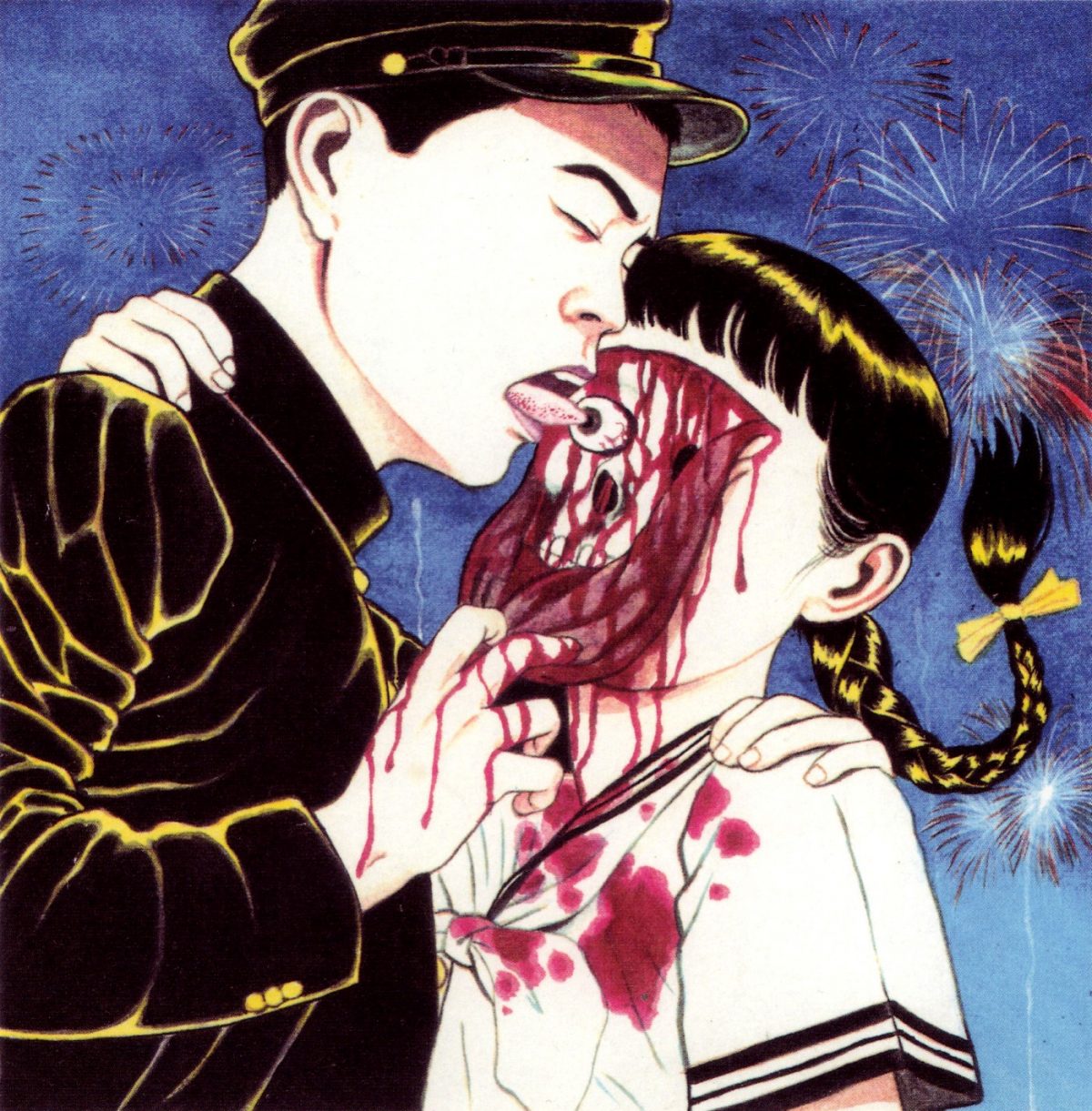 A soldier sticks his tongue in a young girl's eye. His hand opens her face like a ripe fruit or a swollen pudendum. Who knows? The image is grotesque, macabre, disturbing but charged with a deep and let's be honest, warped eroticism. In another picture, a skull's head, with a Clockwork Orange bowler, thrusts a serpentine tongue into another girl's eye. Her pose suggests she is both enraptured and horrified, unable to move.
Both pictures are the work of Japanese artist Suehiro Maruo. For me, both pictures raise questions about the meaning of tongues probing eyeballs or tongues licking an eye out of its socket. The images are sexual. Of course they are. And it could be presumed such pictures stem from Maruo's observation (obsession?) taken from the pleasure and pain gained from intimacy. Licking an eyeball is an act of perverse intimacy. One that suggests a grotesque penetration.
Let's be clear, Maruo has claimed his pictures are fantasies of his desires, of the pleasure and pain which binds all relationships through intimacy and sex. He states he has to push his images further, further, until they become warped, grotesque, yet truly visceral.
Maruo was born in Nagasaki in 1956. He was raised and educated and… What is interesting about his youth, is the fact at fifteen-years-of-age, Maruo dropped out of high school and focussed solely on his (desired) ambition to be an artist. His first job was as a bookbinder. Not so strange when it is understood this occupation allowed him an introduction to the world of publishing.
He submitted work to the cult manga magazine Weekly Shōnen Jump (週刊少年ジャンプ). His work was considered difficult. Okay, let's call it obscene, dangerous, raw, veering towards the pornographic. The more refusals he received, the more extreme his work became. Good on him. For his perseverence won out.
Maruo stuck to his particular vision. Eventually, he became the star artist at underground manga magazine Garo (ガロ). His work captured something of the strange almost sadomasochistic attitude Japan had towards the Western world. Where the west had been the victor, yet its culture was superficial and disposable when compared to Japan. Maruo adapted images of Western culture into his work (movies, TV, inevitably sex and death). He filtered these through the prism of his own obsessions.
Maruo pushed boundaries. His work focussed on sex and violence–the probing tongue a metaphor for the blind worm penis at once an assault and a troubling pleasure. His work was described as muzan-e, a subset of ukiyo-e that depicted "atrocities of sex and violence."
There is no easy about Maruo's work. Yet, he is one the greatest and (let's be honest) best known manga artist alive today. Interestingly, Maruo is never seen public without his trademark sunglasses.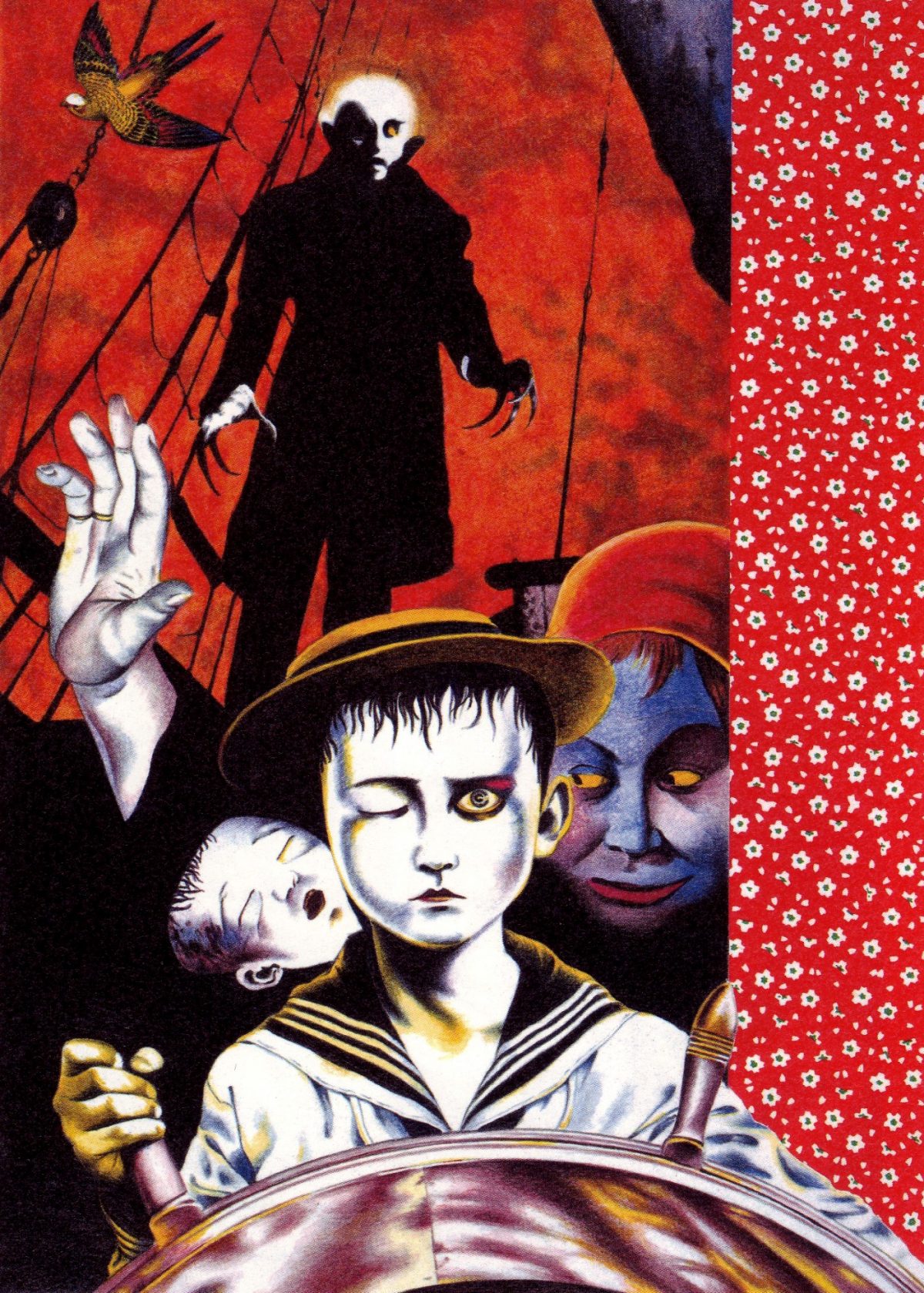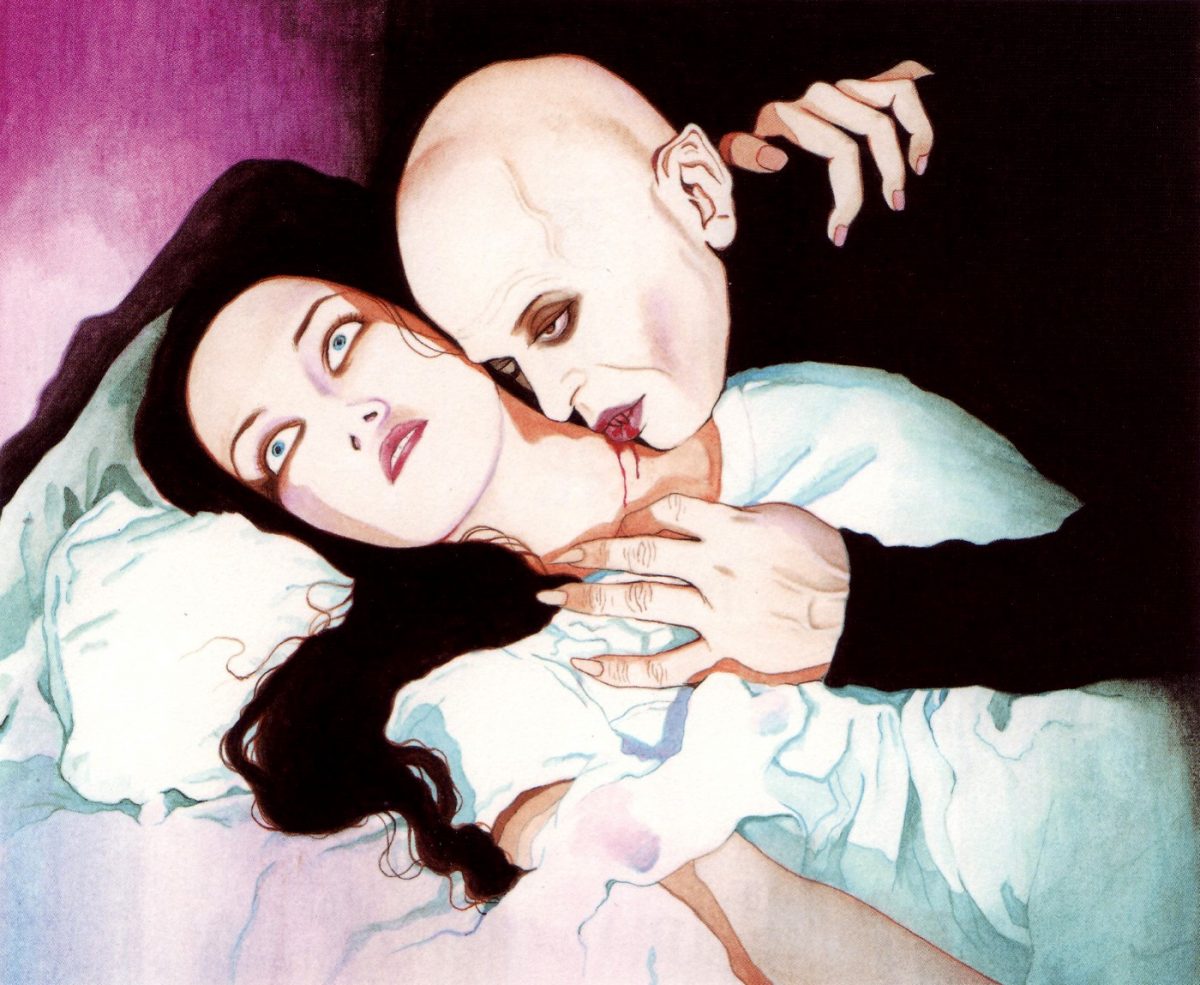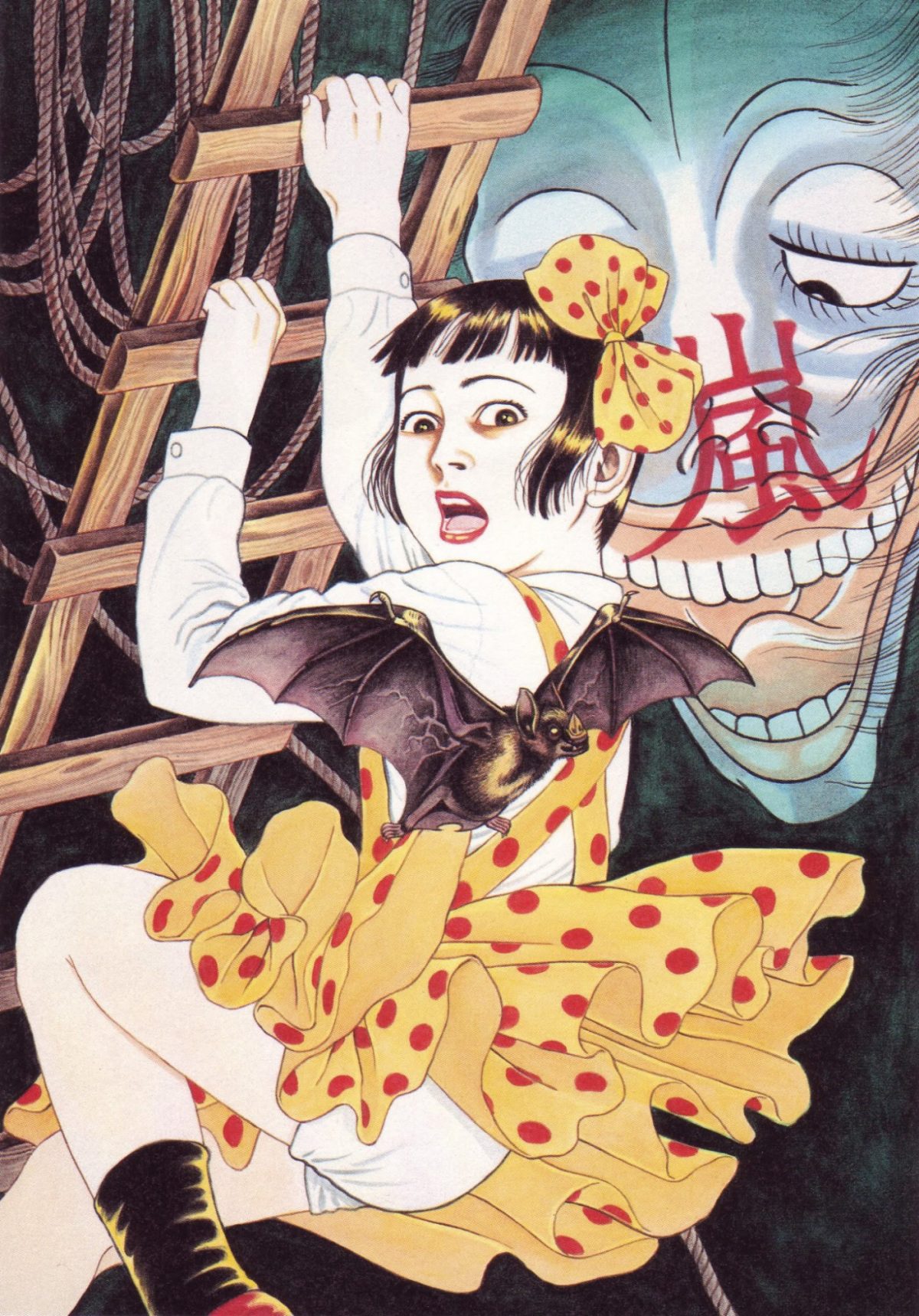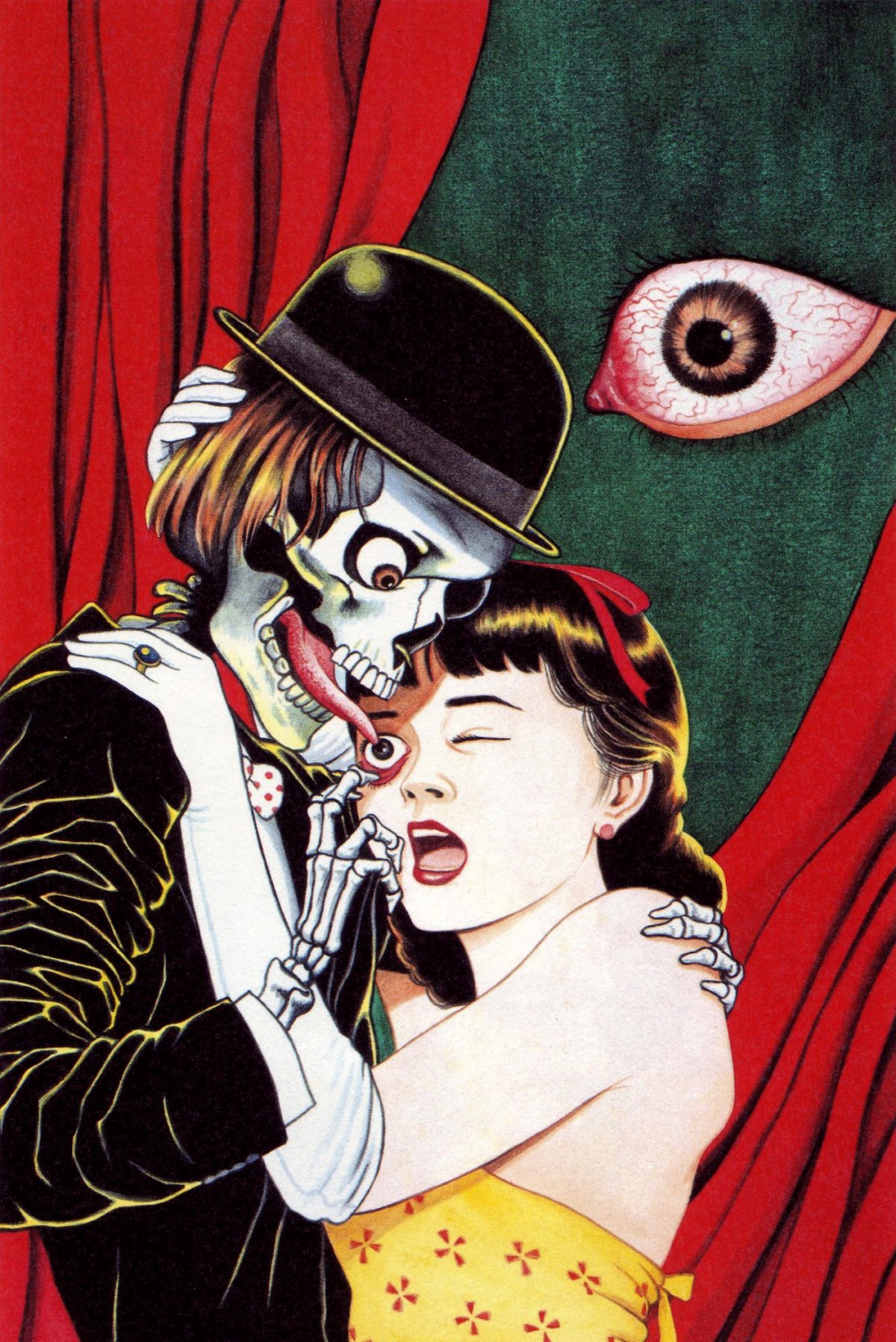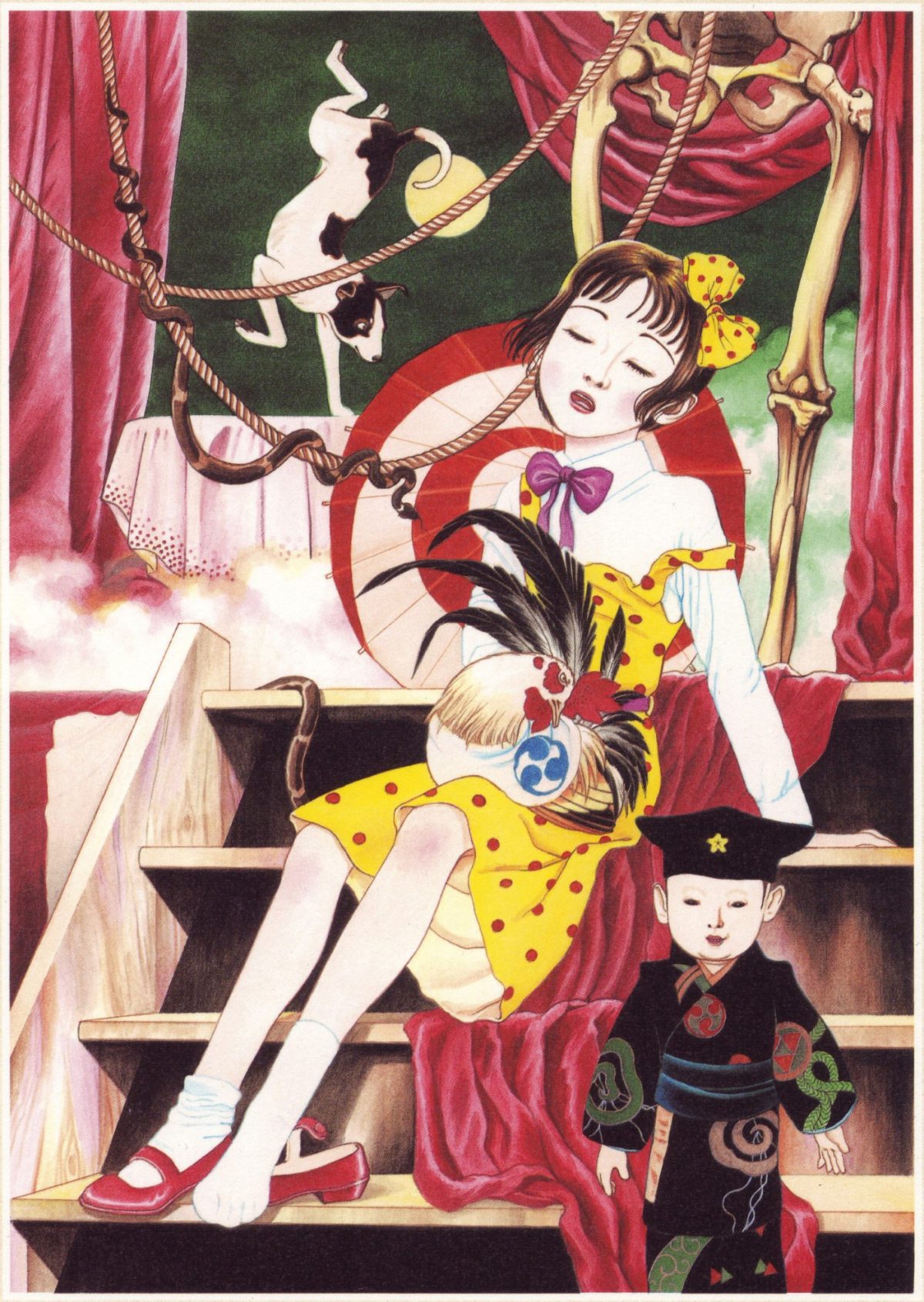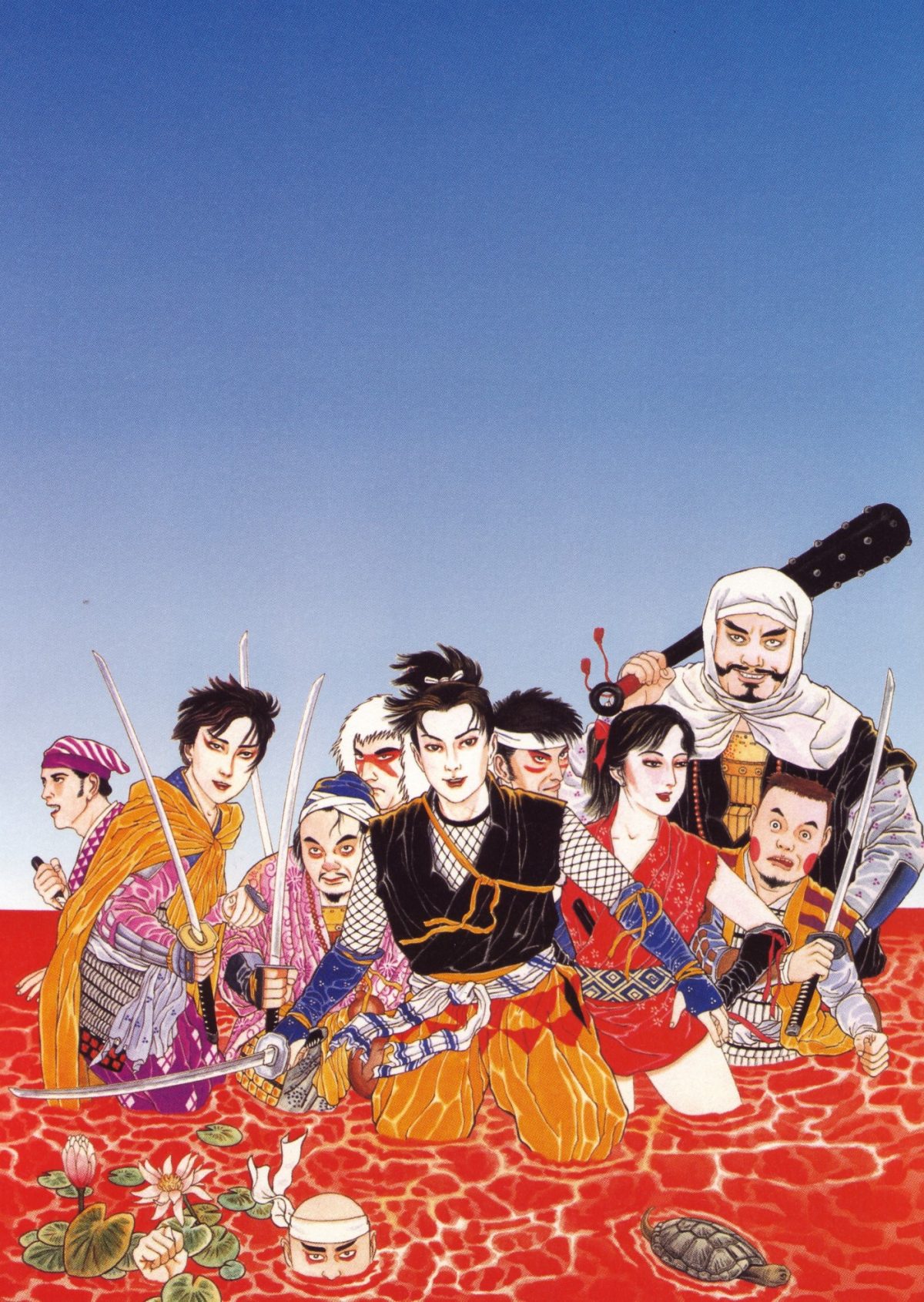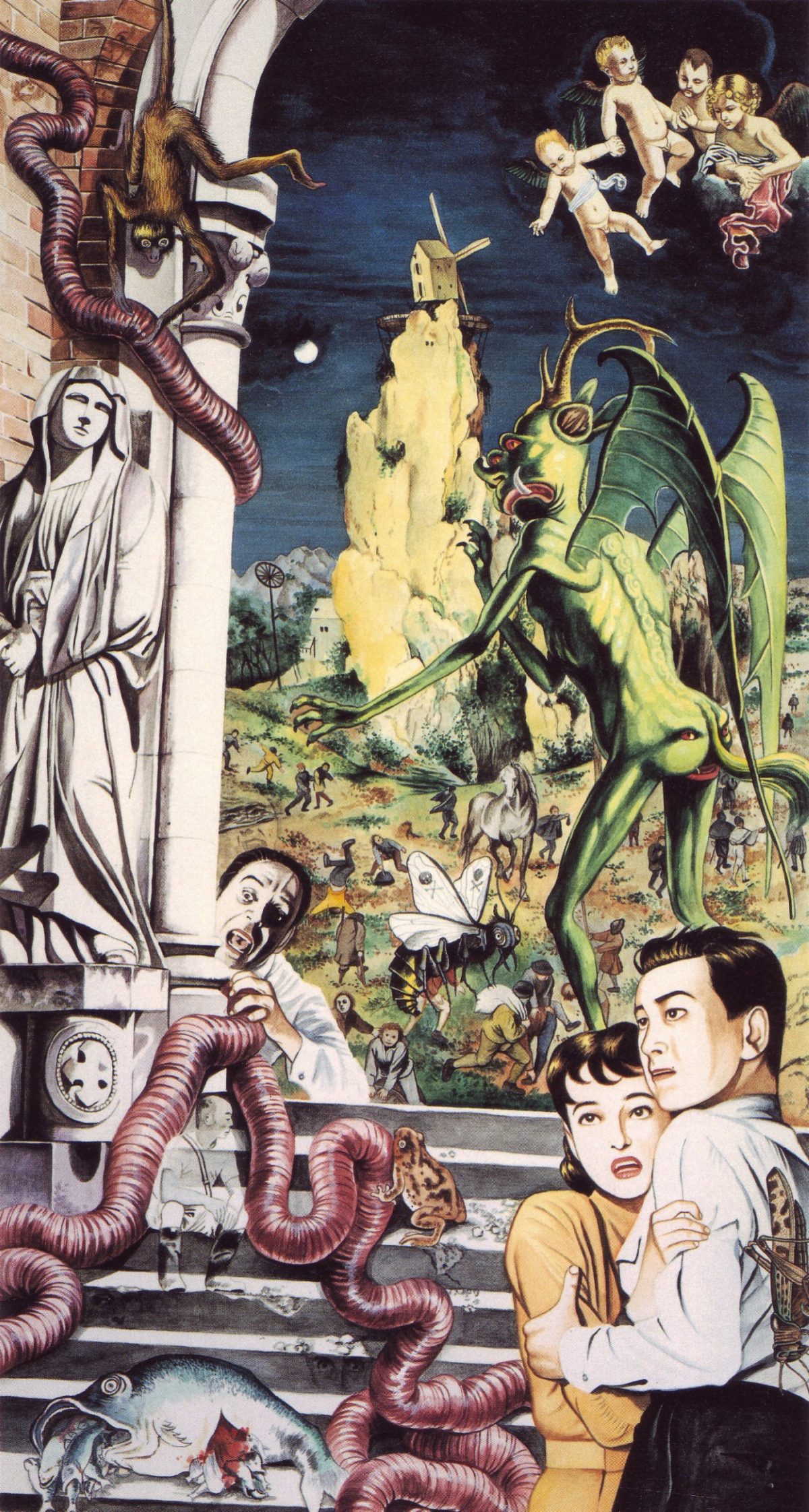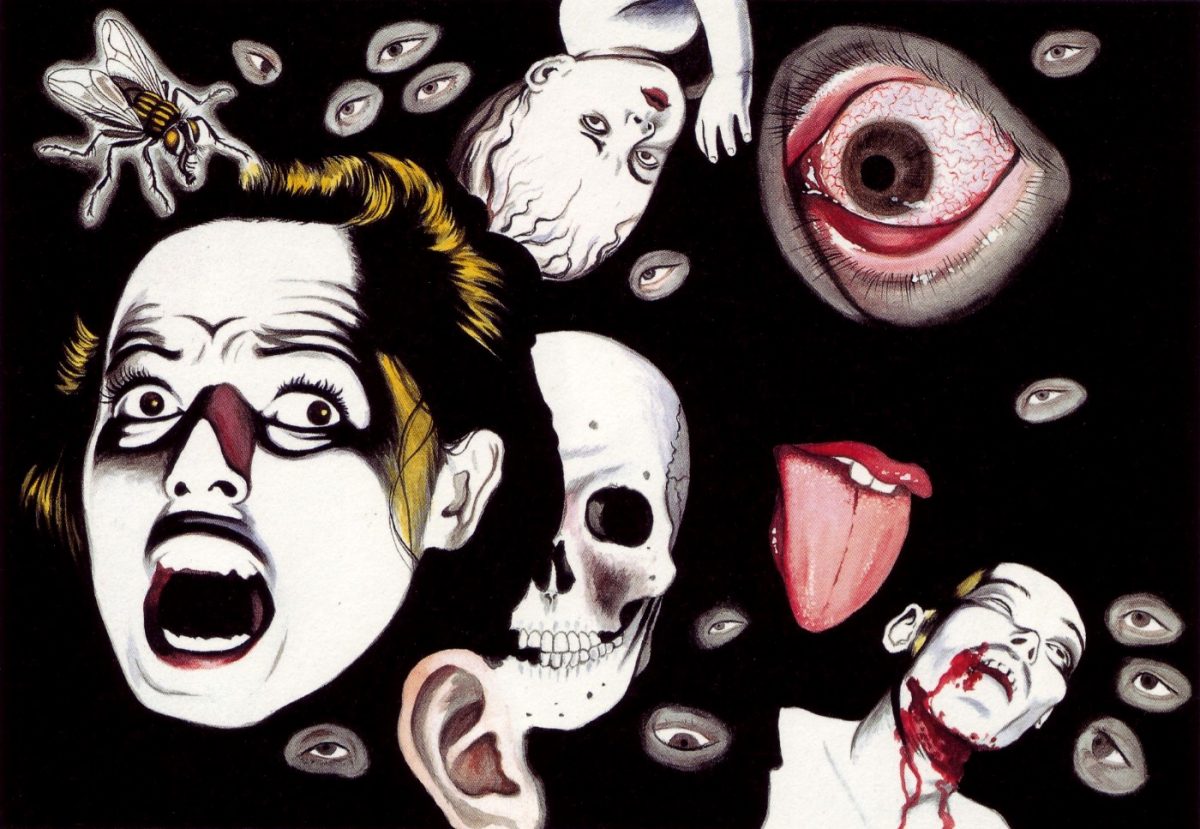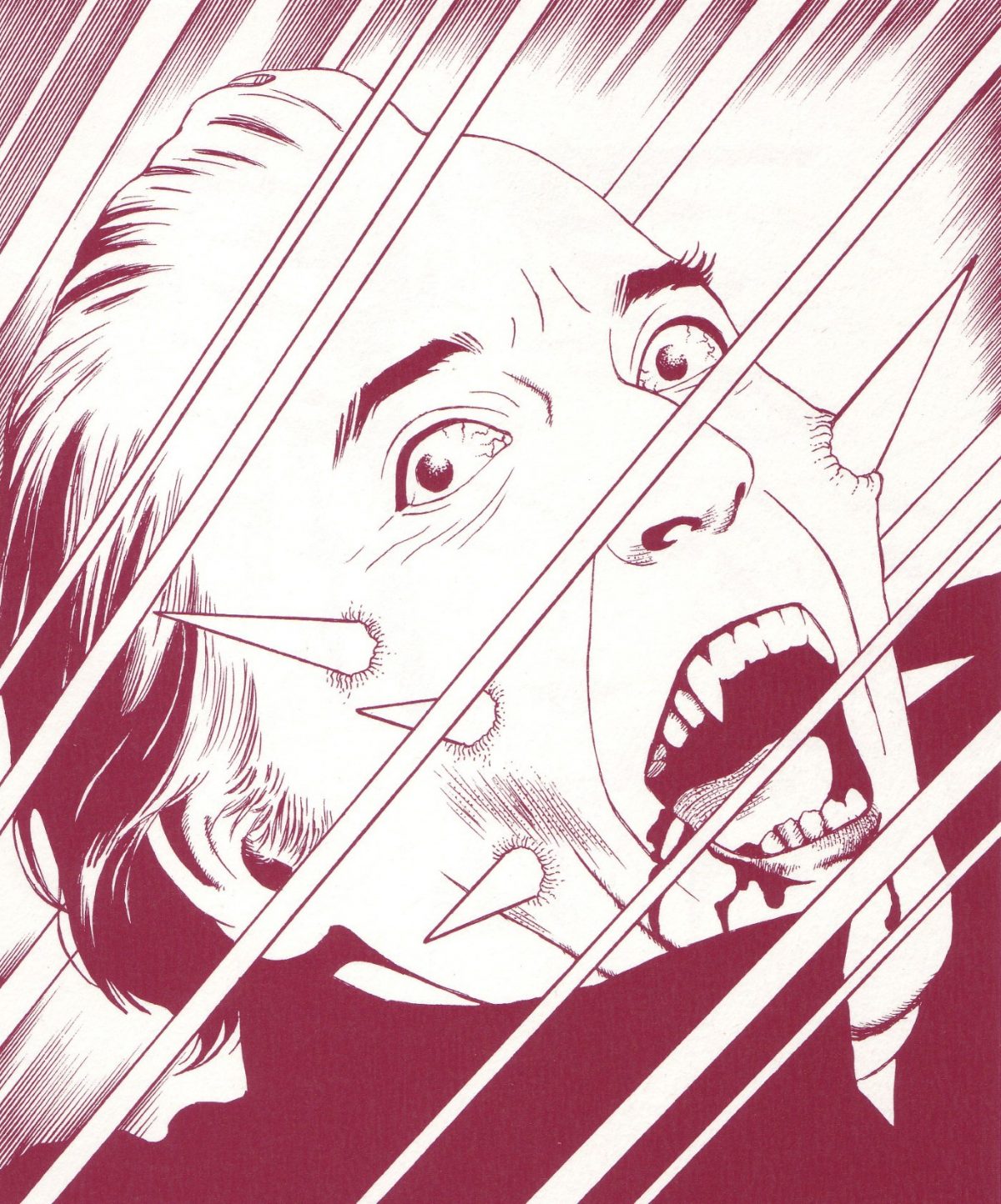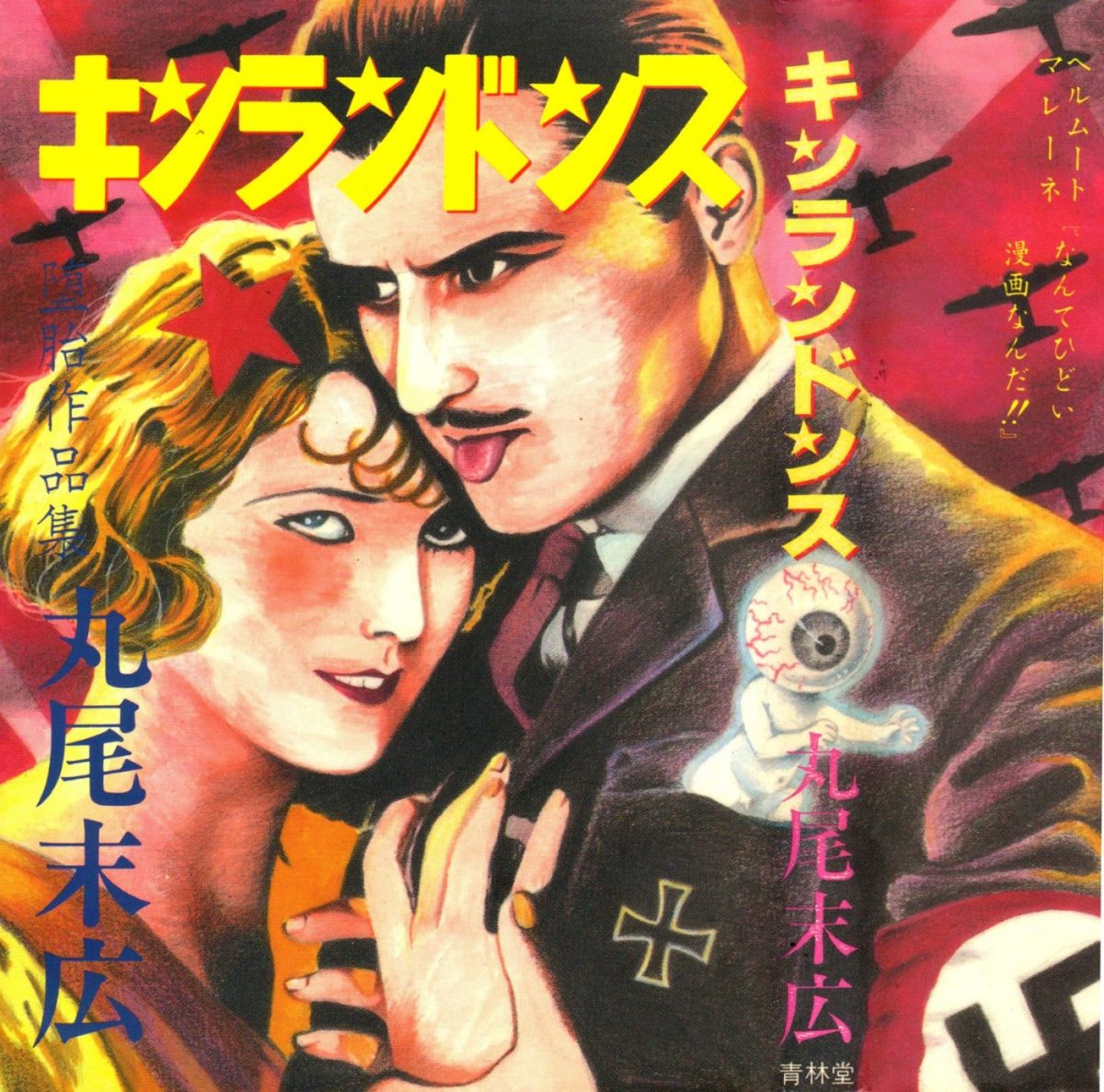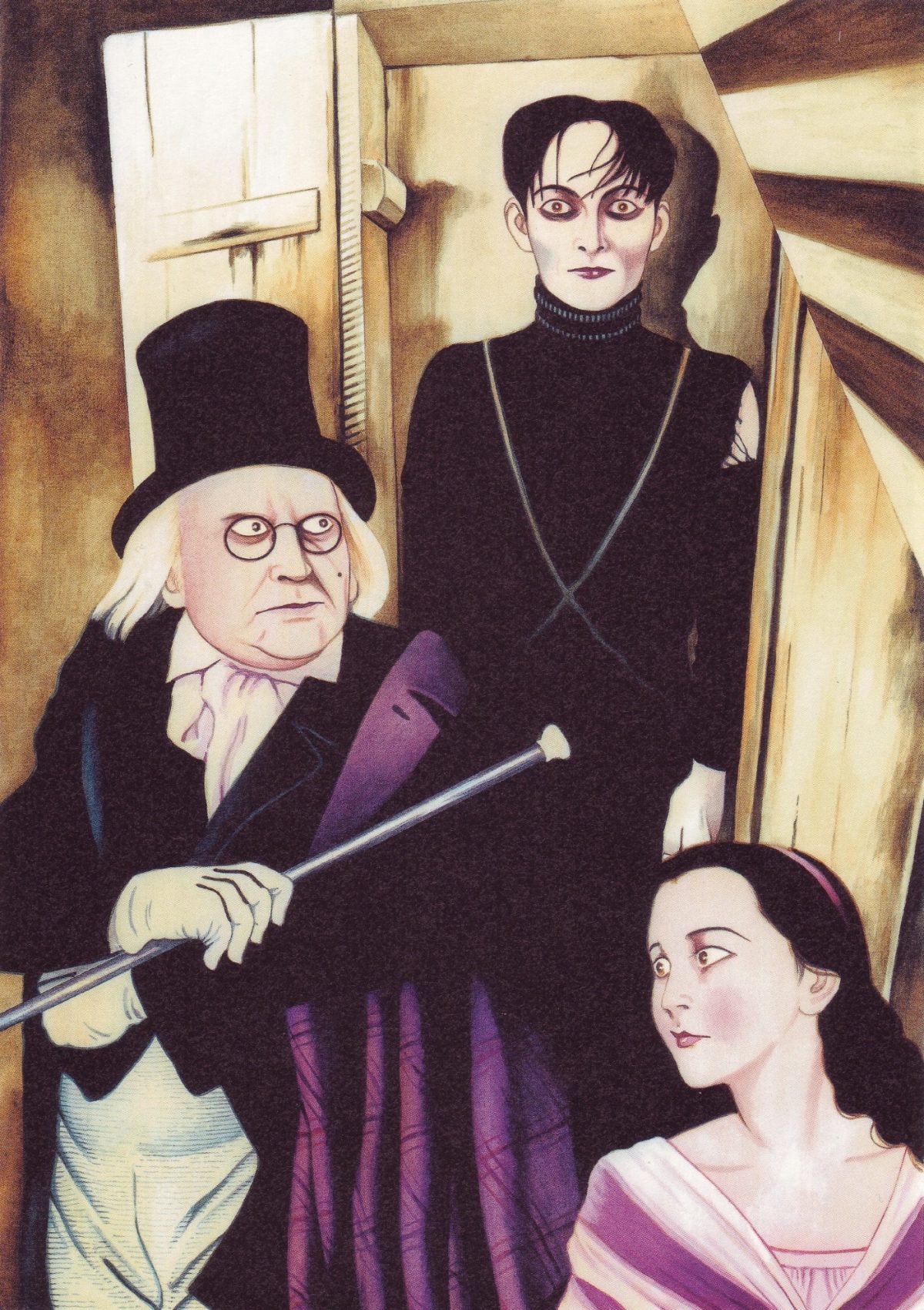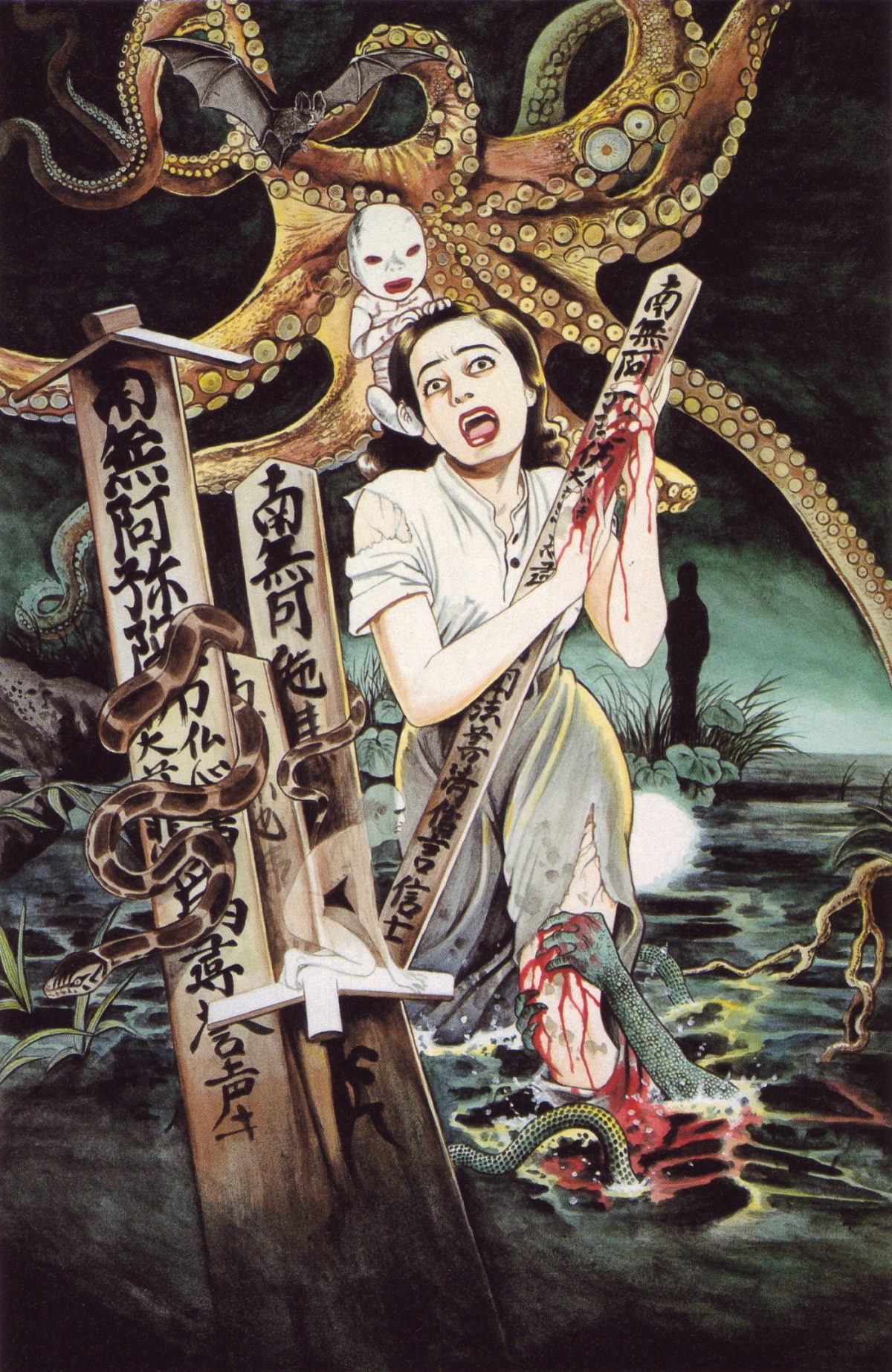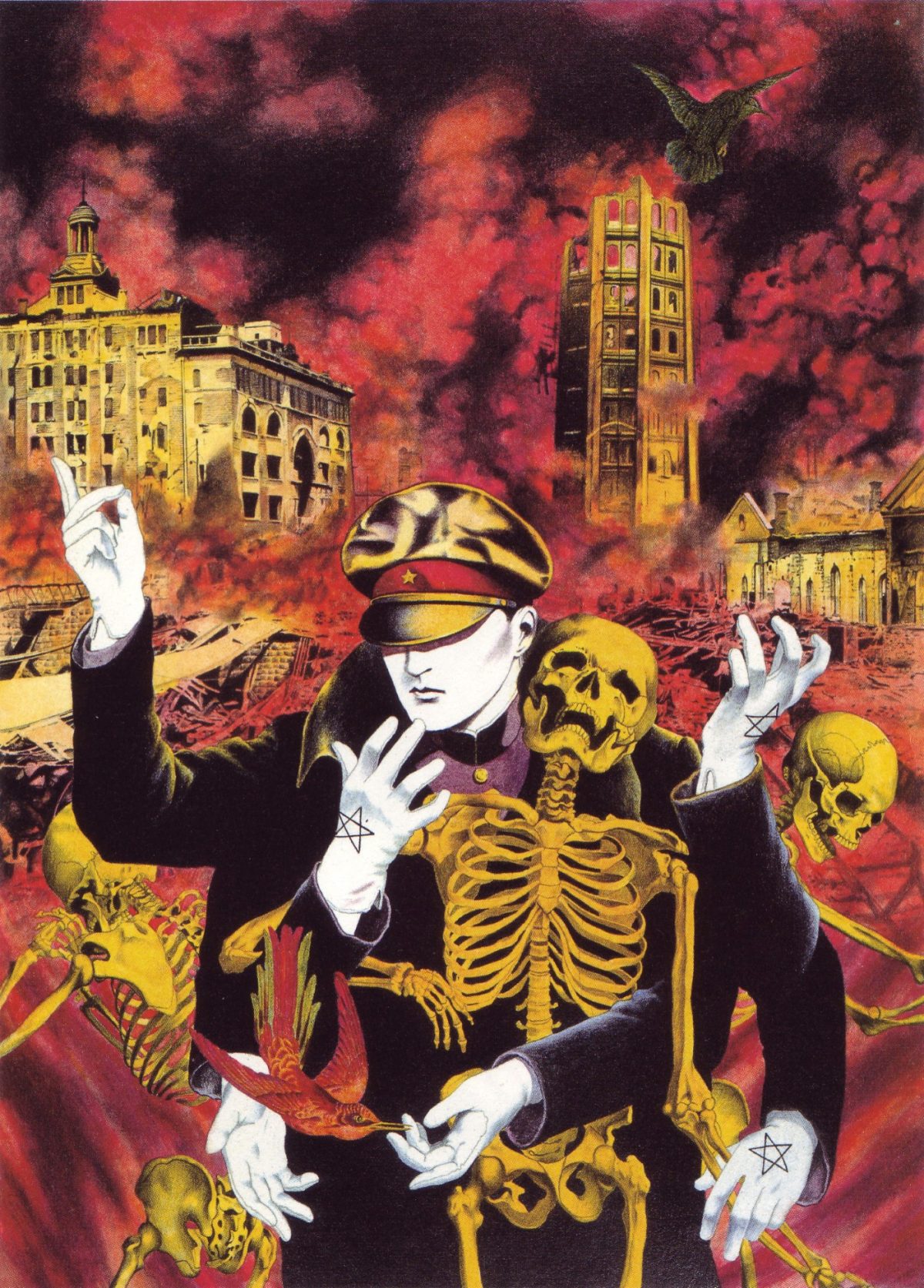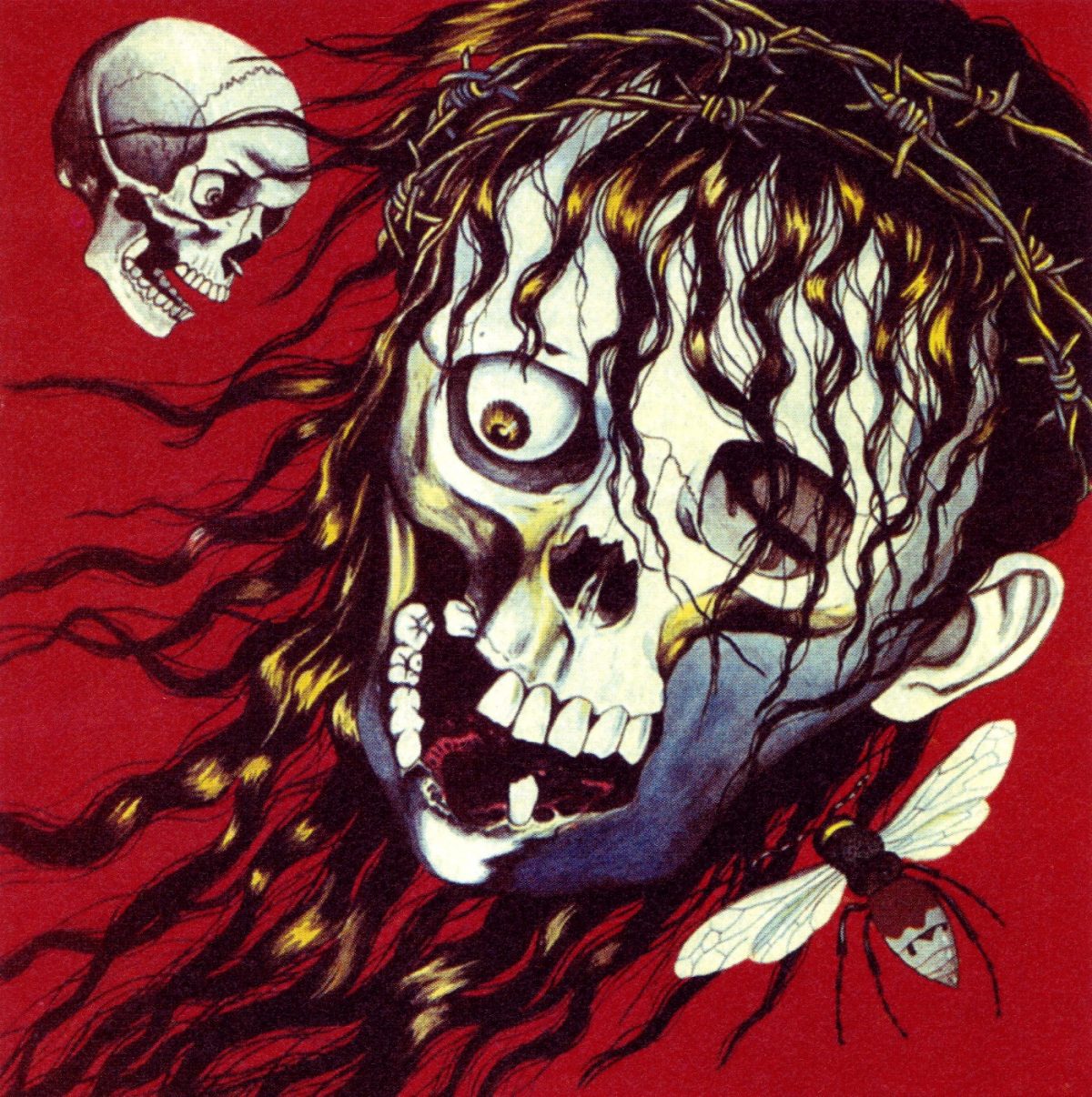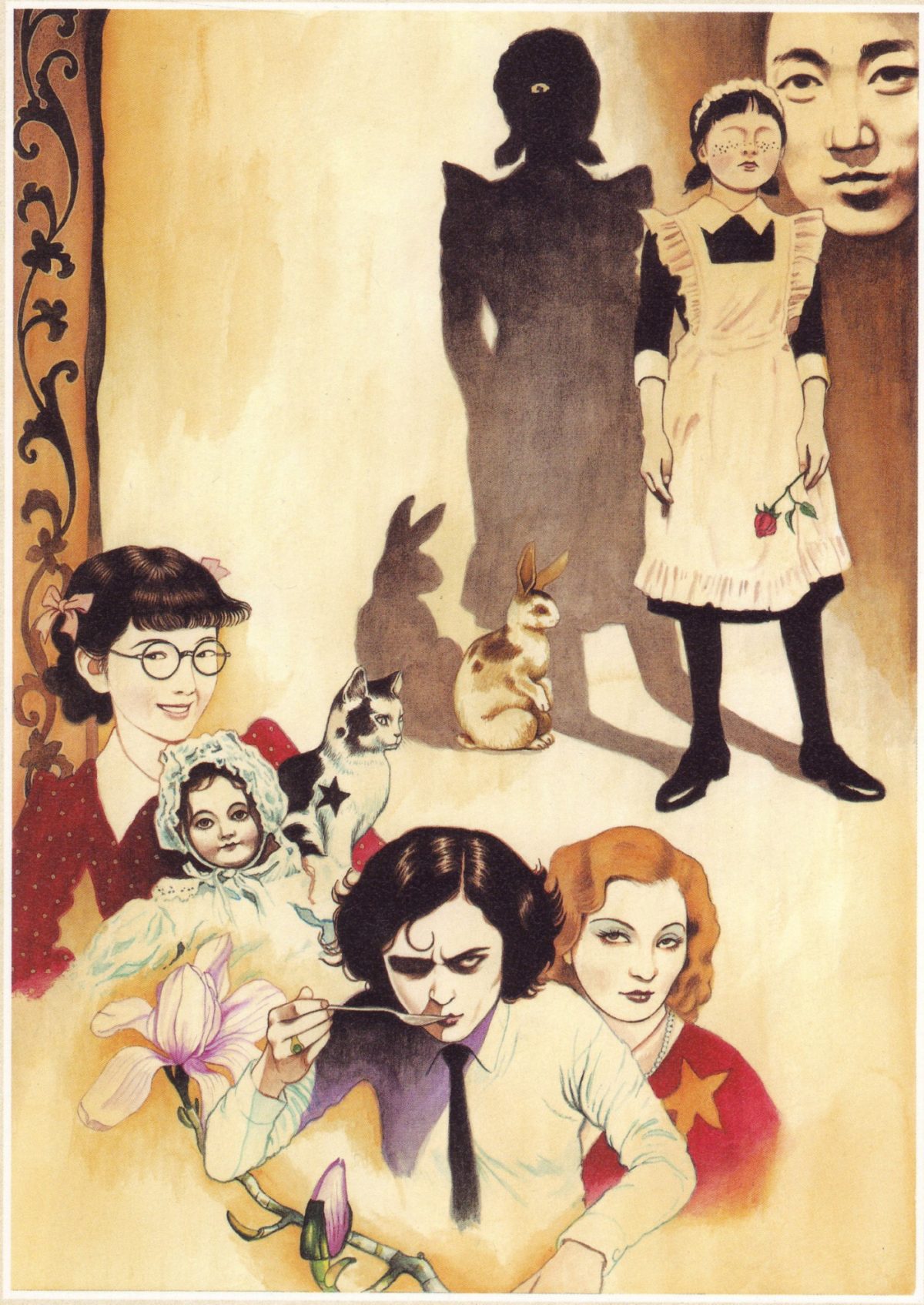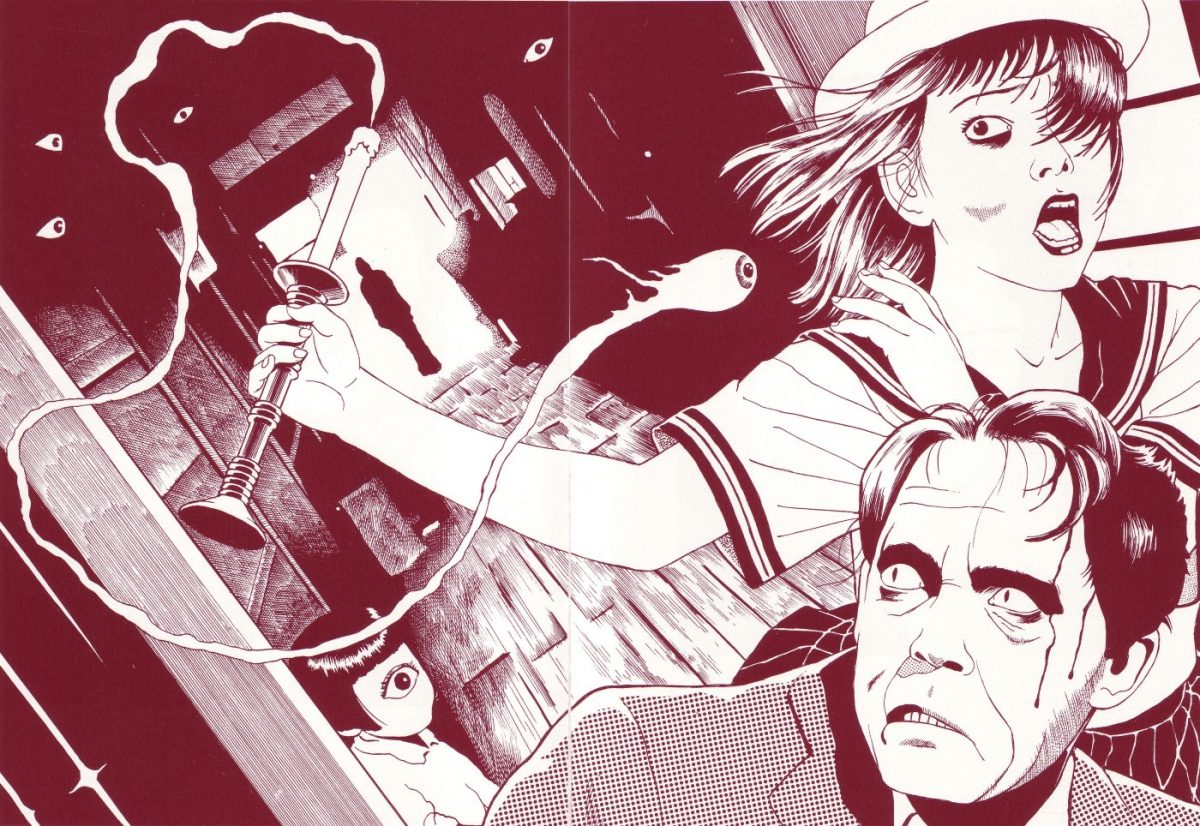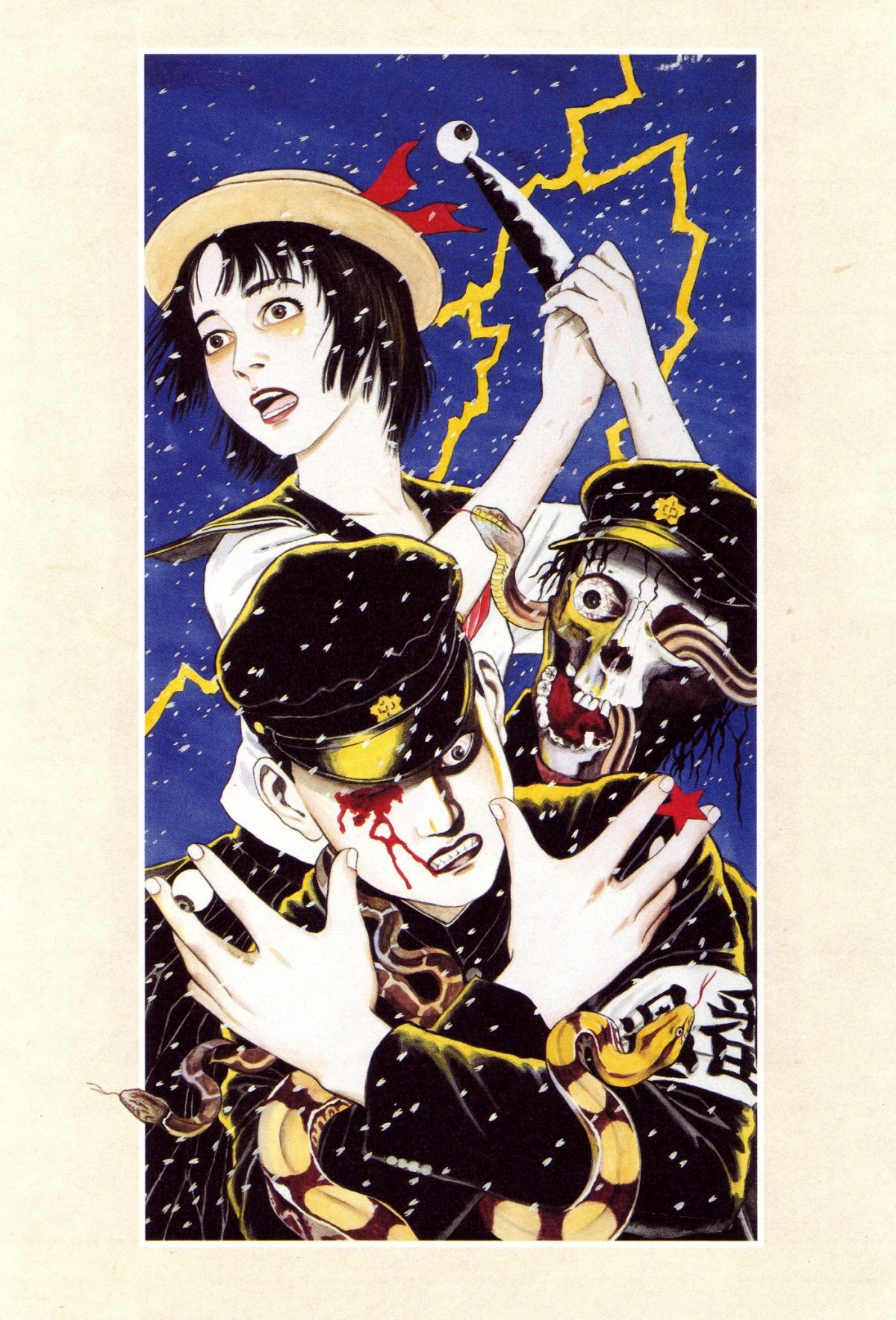 H/T Monster Brains.