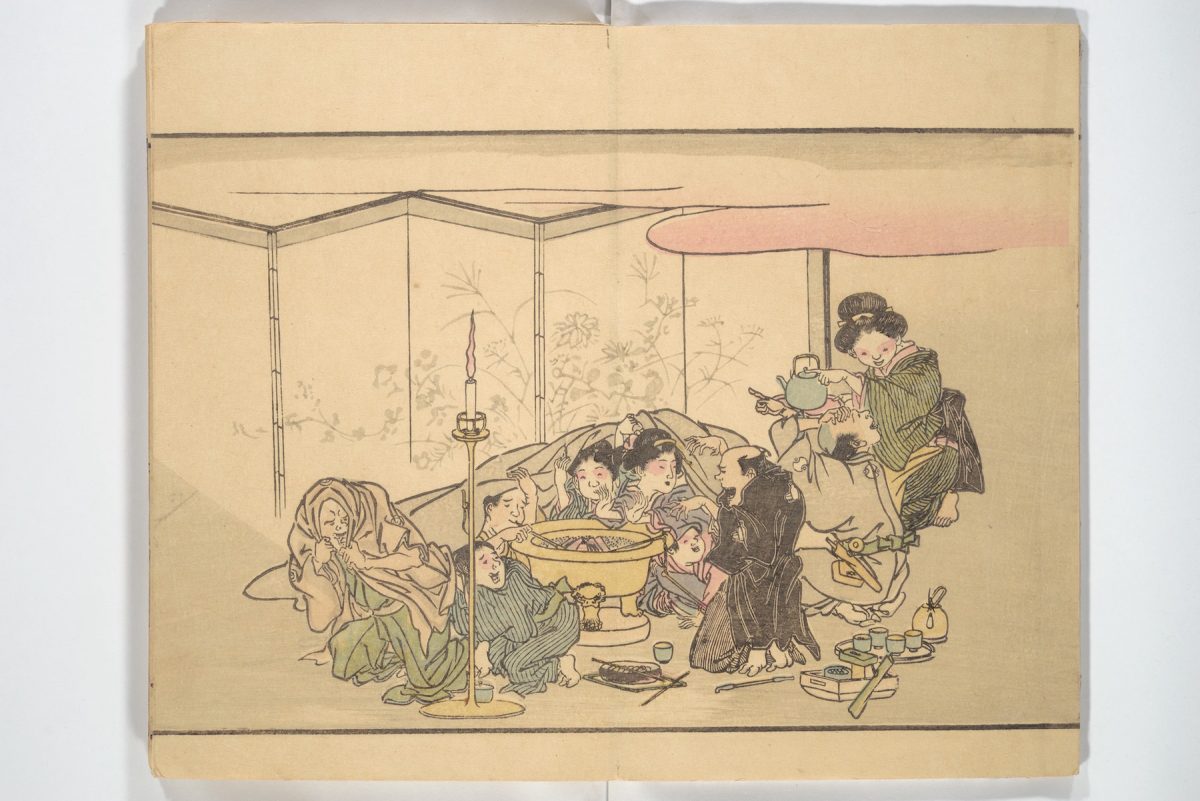 Kawanabe Kyōsai (1831-69) was told the world had ordered. Life was structured. His father, a samurai, told Kyōsai things were meant, there was meaning and purpose to everything. When Kyōsai showed an aptitude for art he was encouraged and enrolled to study drawing and painting at the Kanō school. Talent was nurtured because life was ordered and had structure.
One day, walking along the banks of the Kanda river, Kawanabe Kyōsai saw what he thought was a man sleeping by the edge of the water. Perhaps he was tired. Perhaps he was fishing. Kyōsai walked further inquisitive about what the man was doing. Something caught his foot. He stumbled. Looking down Kyōsai saw a man's severed head. The concept of structure and order no longer made sense.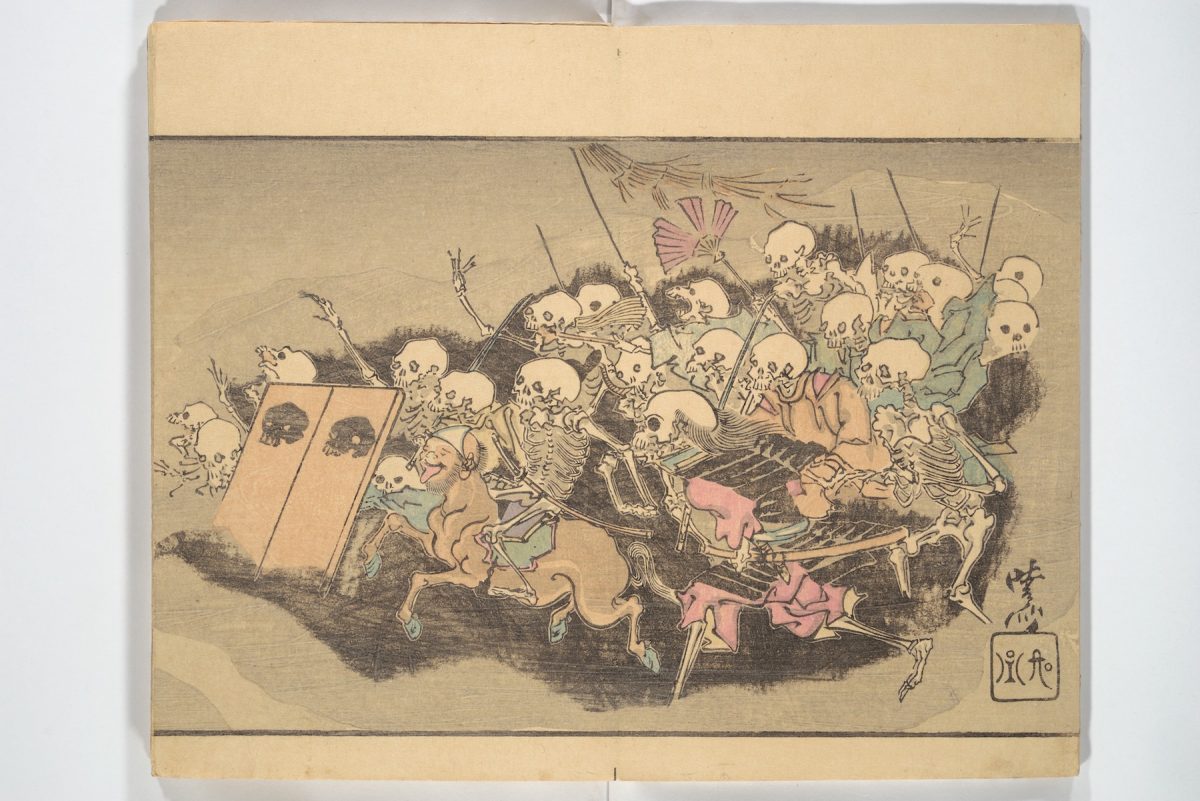 Kyōsai's life straddled two eras in Japanese history: the Edo and the Meiji. Or, from a feudal and divided country to an industrialised and unified nation. Kyōsai did not care much for politics. He thought about the severed head, its open flesh, naked bone, and blind eyes. He had briefly trained as an artist with Utagawa Kuniyoshi, who taught him technique and structure. But this was not painting. Kyōsai went his own way. He used formalism to create his own exuberant style. This he developed. He soon found it easy to paint in many different styles–much to chagrin of his rivals. He considered painting as a counter to death.
Everything was taken to an extreme. He drank heavily. Up to six pints of sake a day. His paintings shocked and appealed in equal measure, and his reputation attracted the interest of European artists and collectors who sought out his work. He was also arrested on three occasions for producing satirical caricatures against the Emperor. If this weren't enough to merit a paragraph in Who's Who, he also produced the first Manga comic.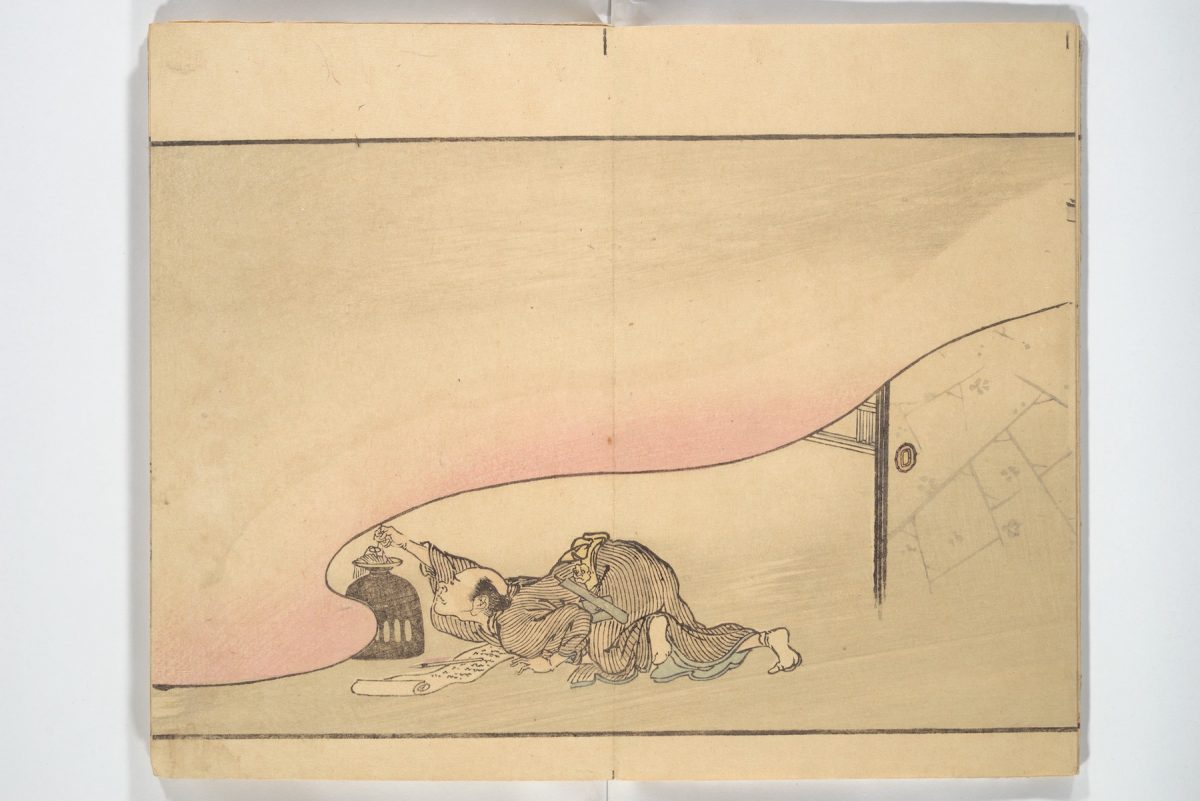 Towards the end of his life, Kyōsai painted a series of illustrations for The Night Parade of One Hundred Demons (Hyakki Yagyō). This story details the one hundred demons (yōkai) who live at the edge of town, before the dark of the forest. The monsters, creatures and shapeshifters who come out at dusk to roam the night preying on those who've lost their way. They live in the half-light, the gray area between memory and loss, known and unknown. Should anyone witness this parade, then they will perish at the sight, or be taken captive for these demon's twisted pleasure.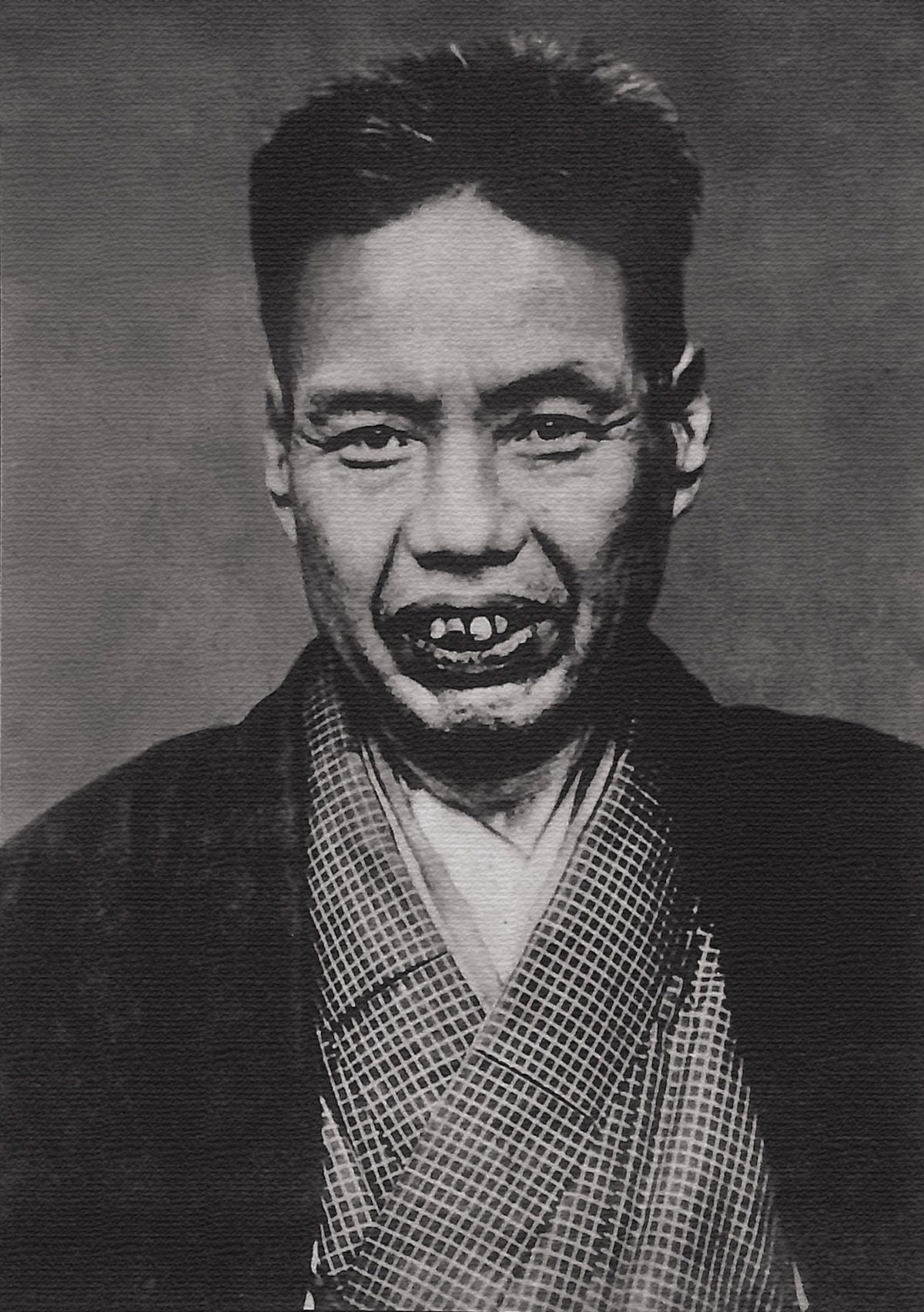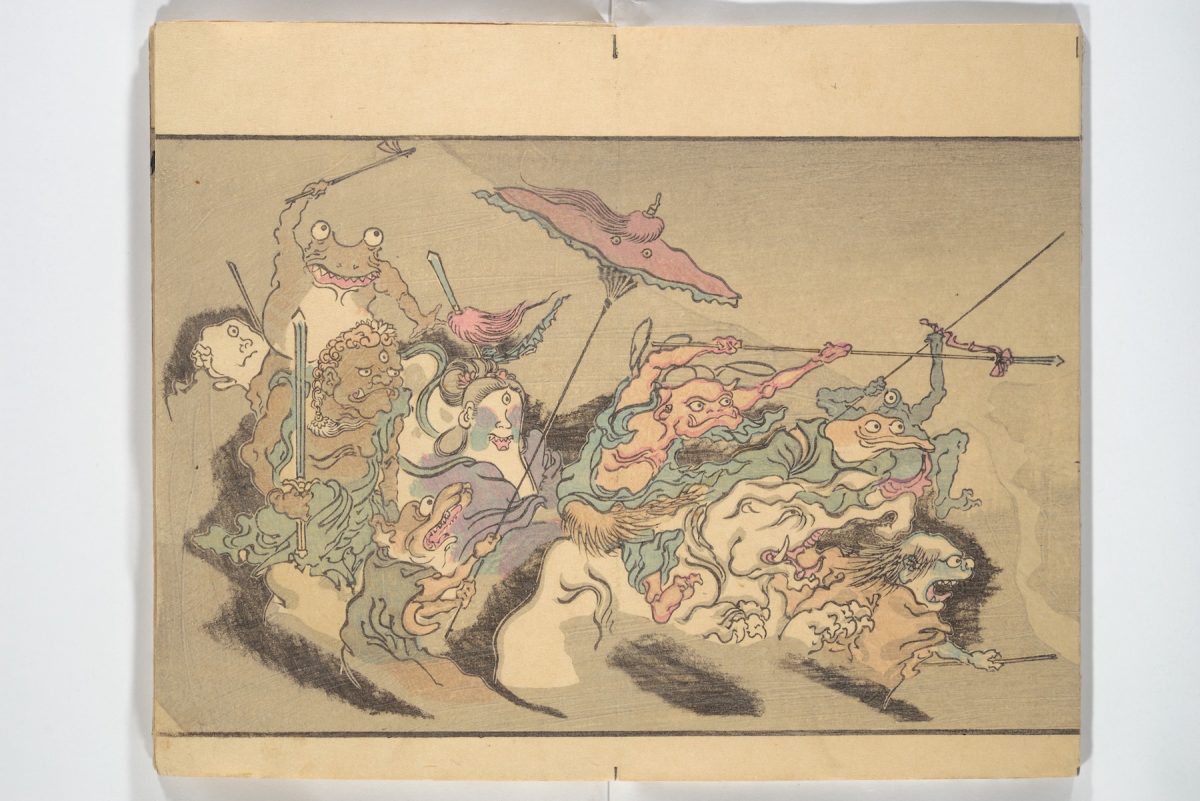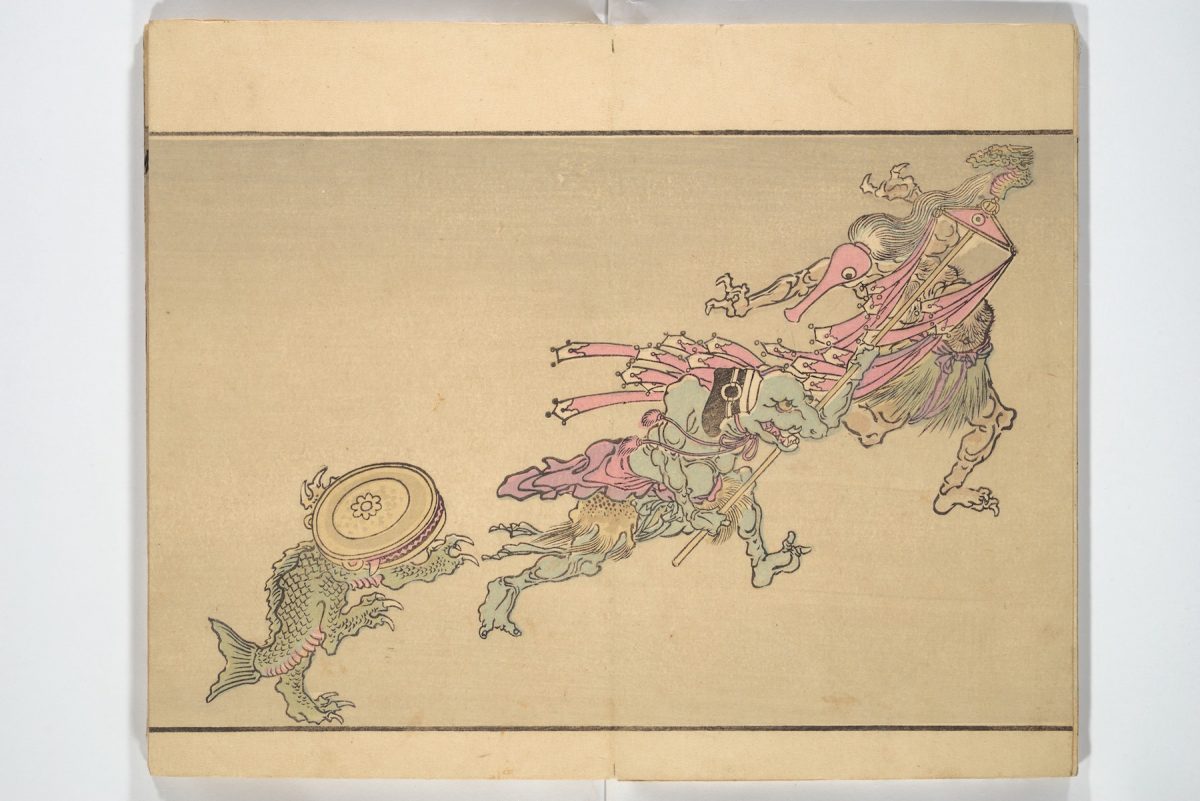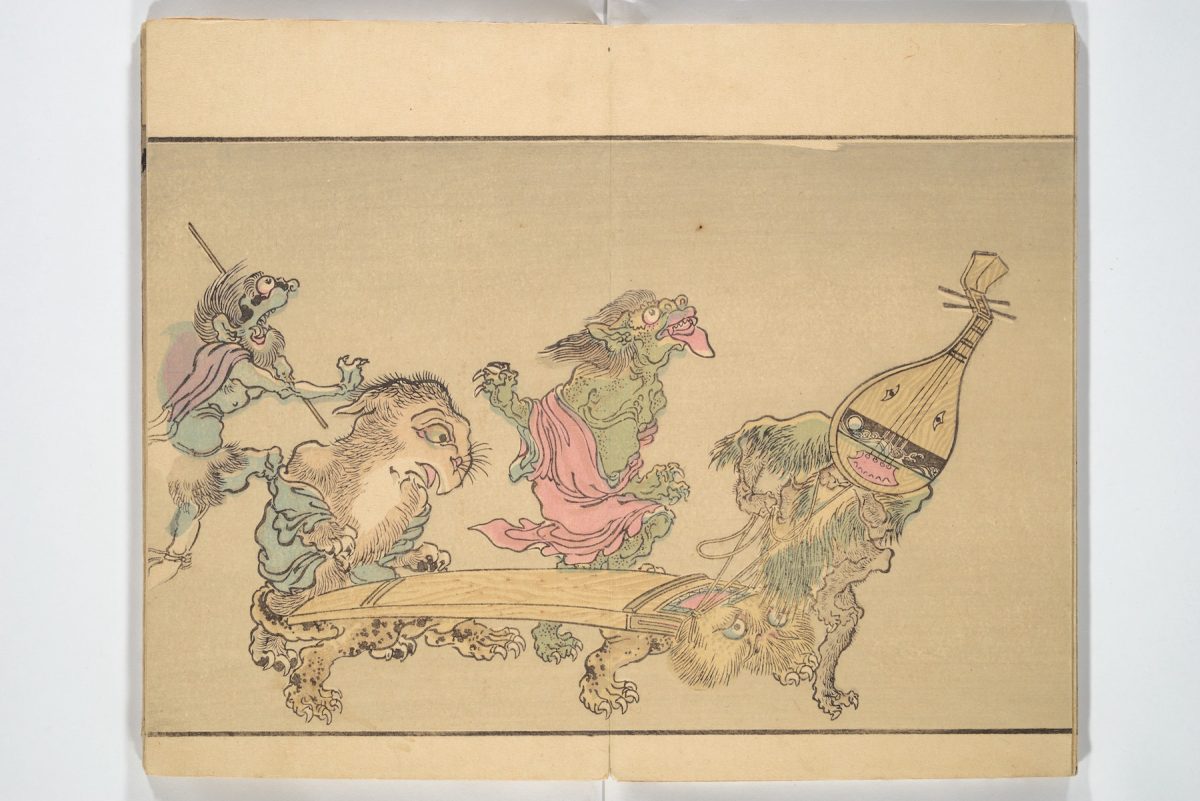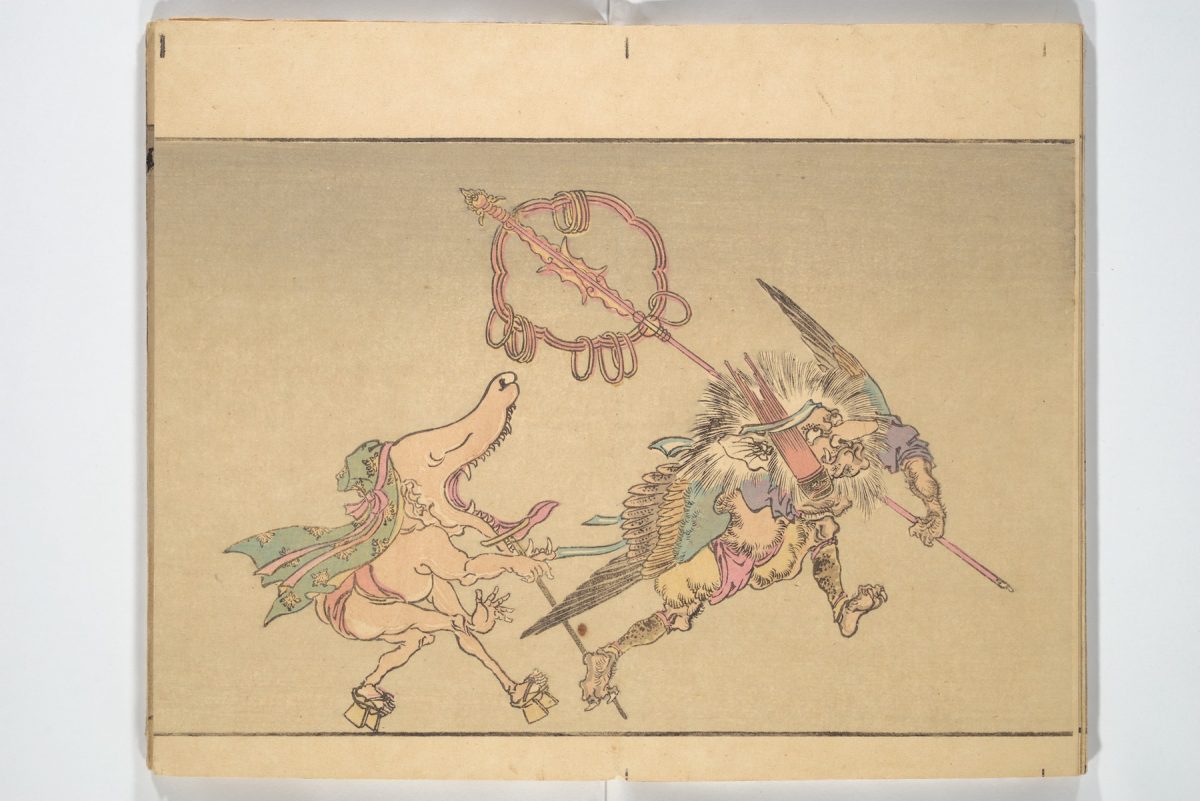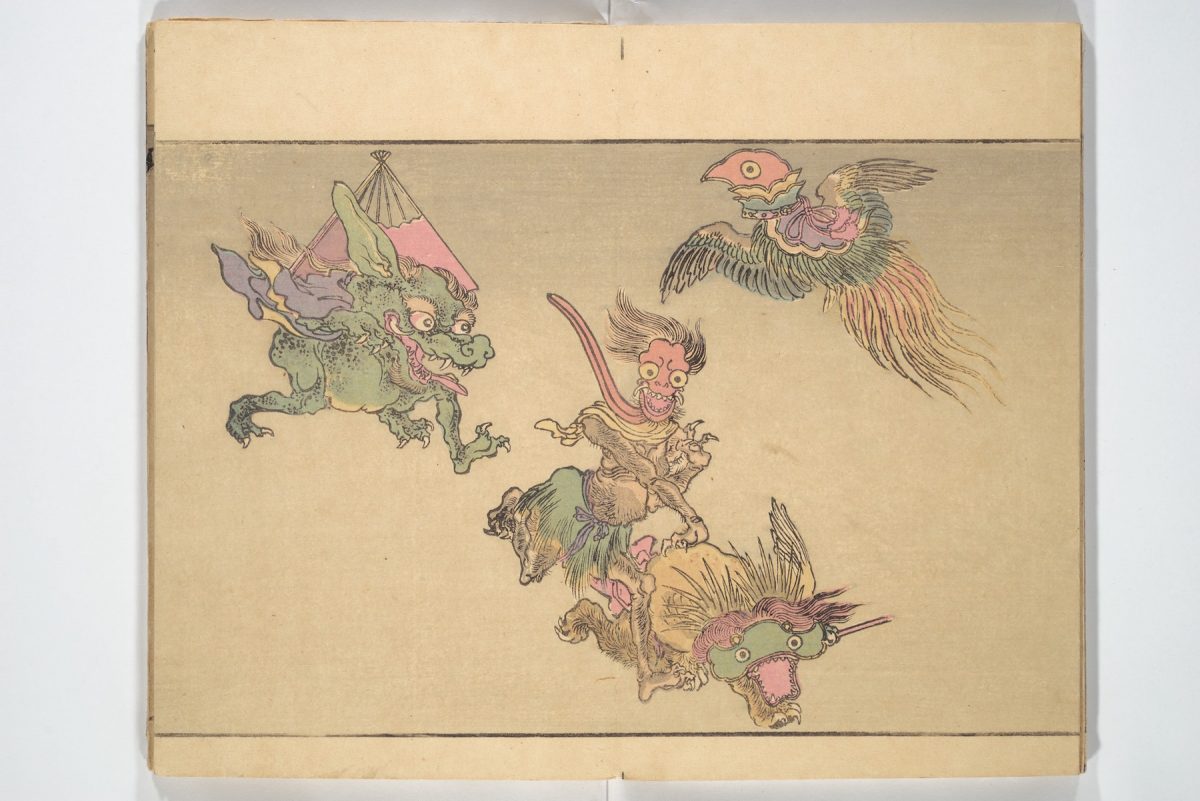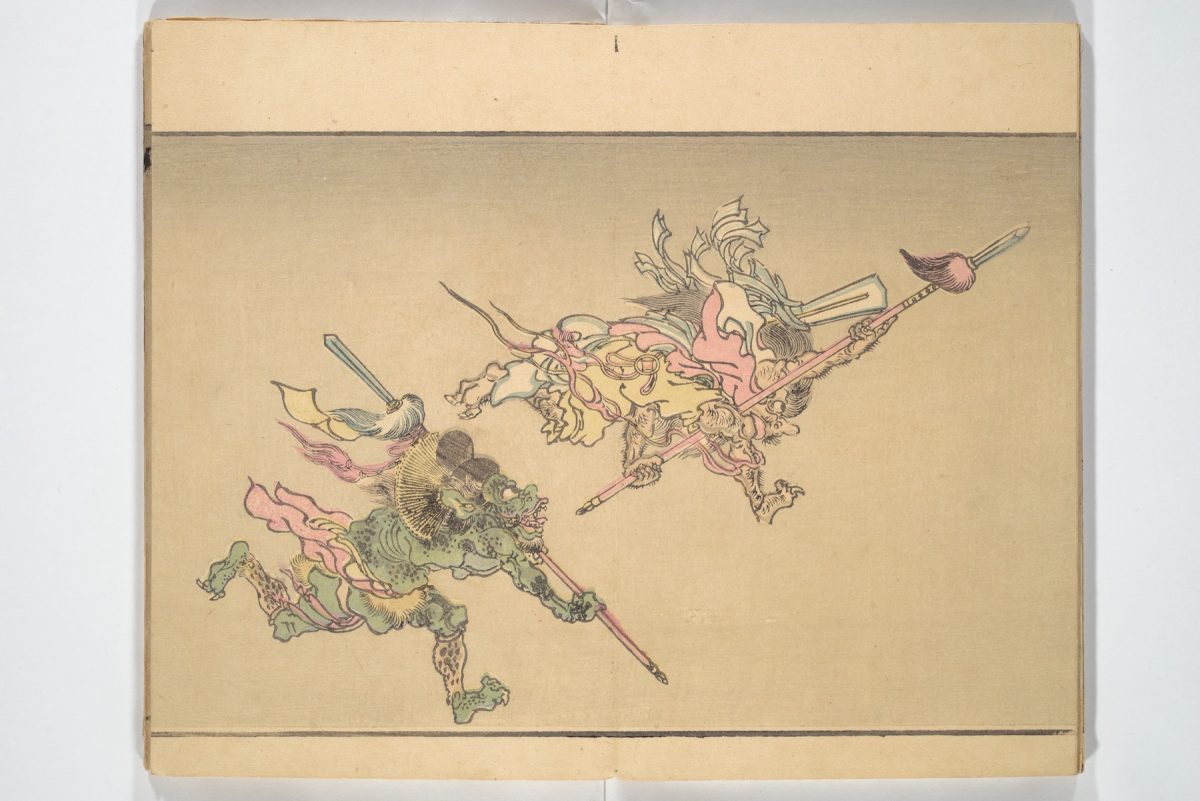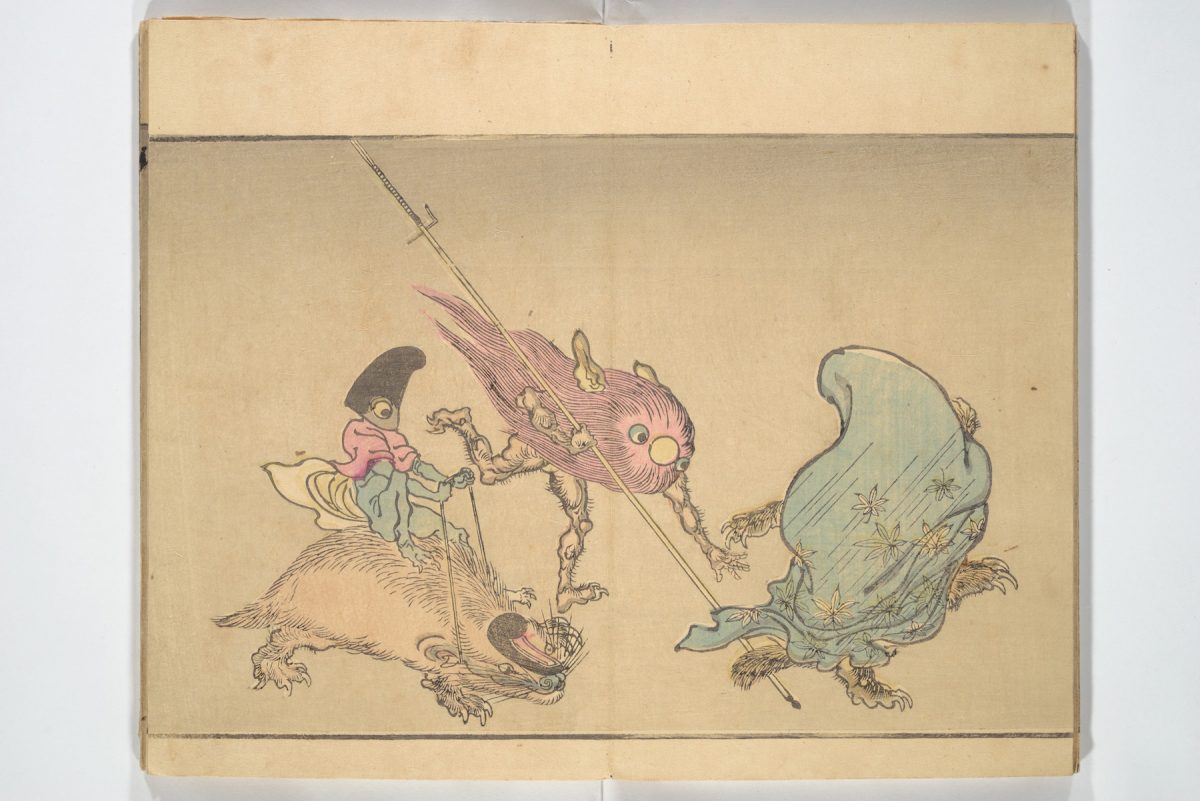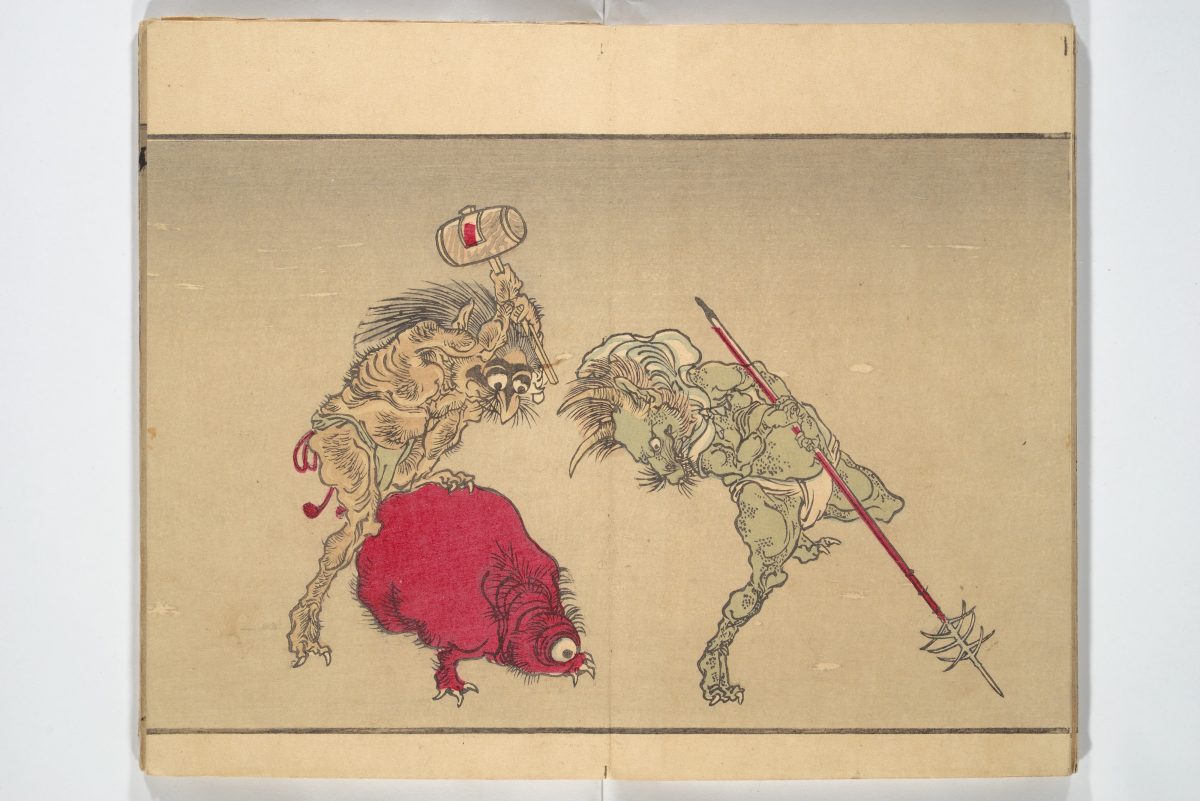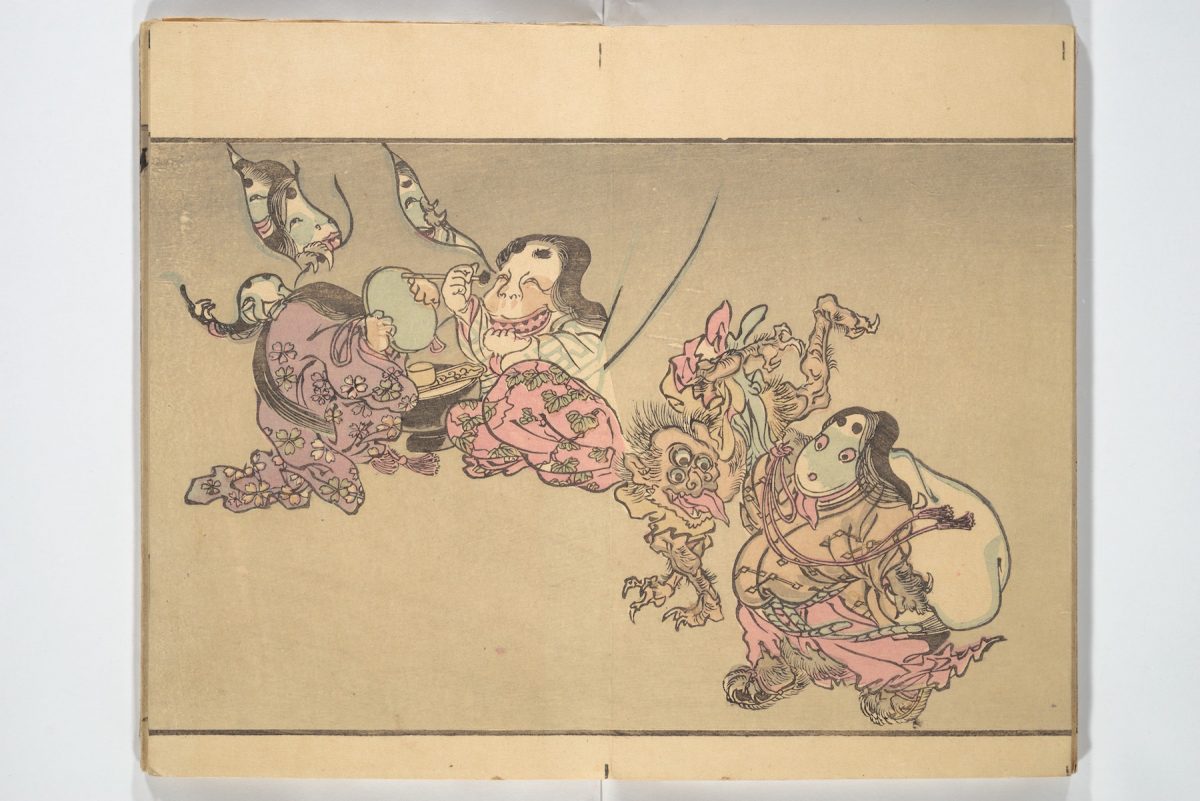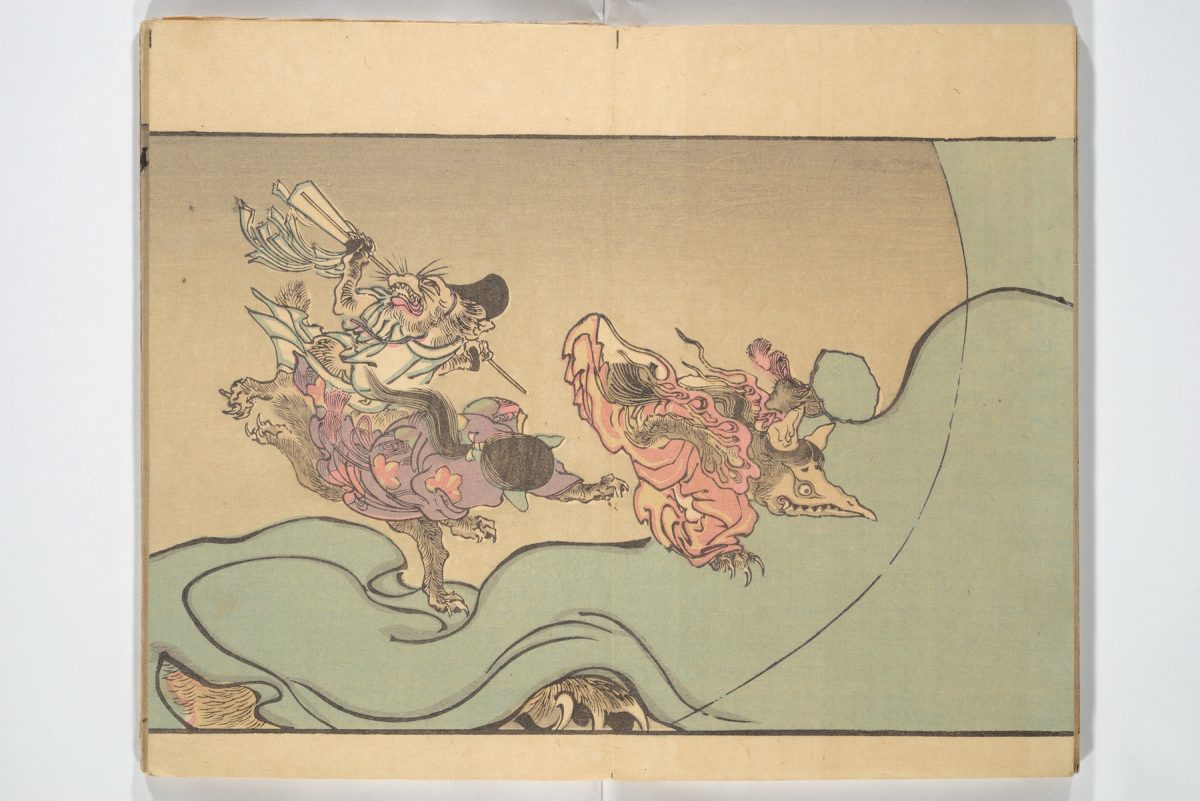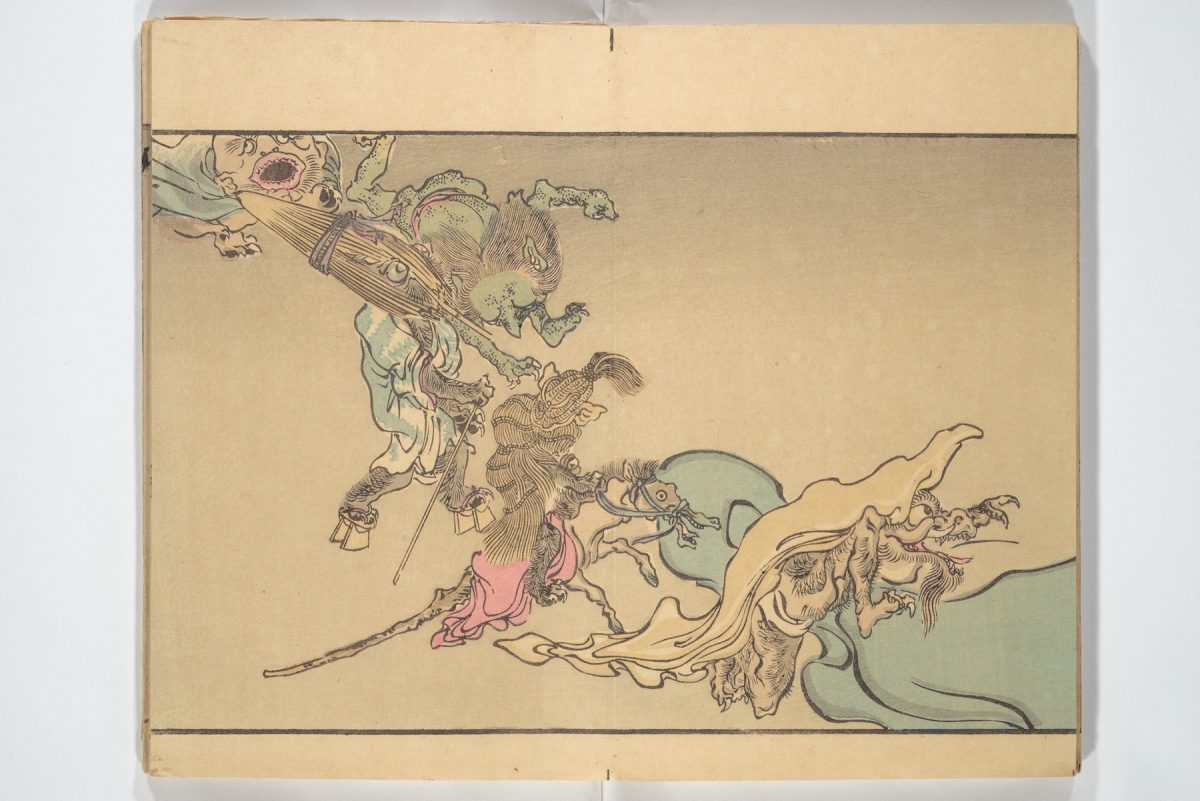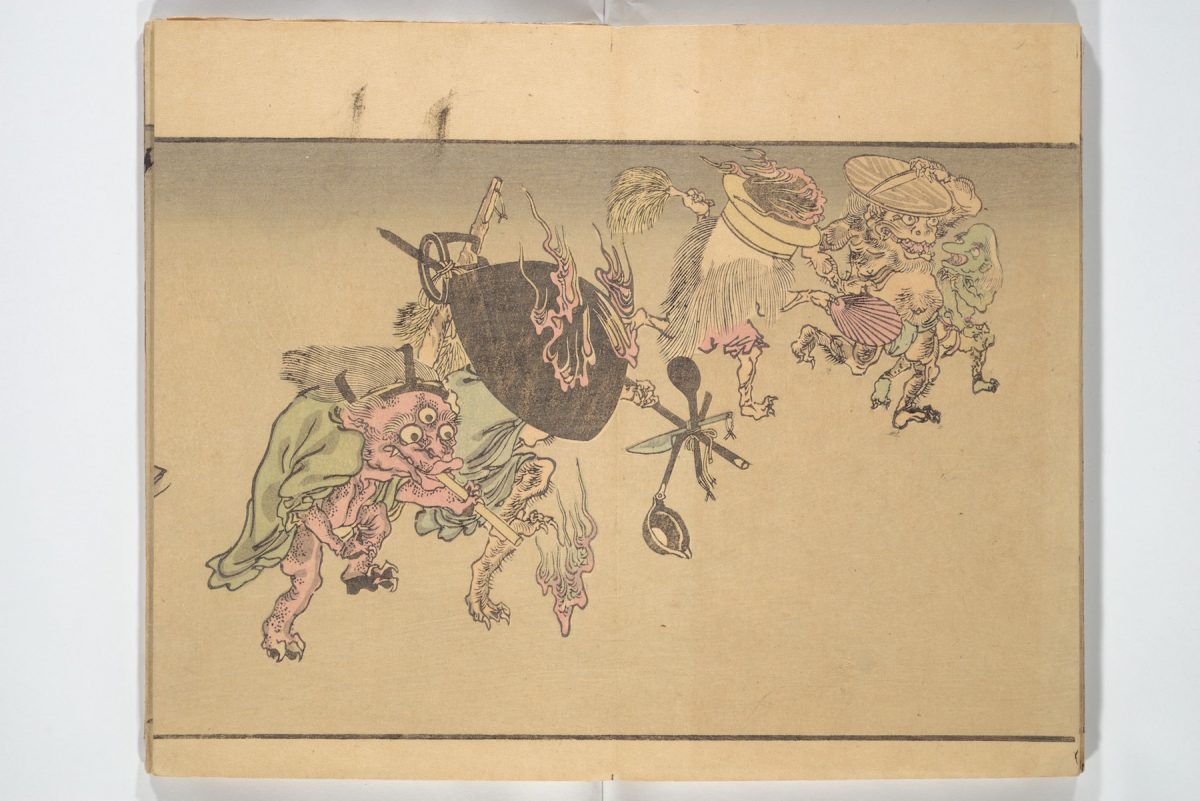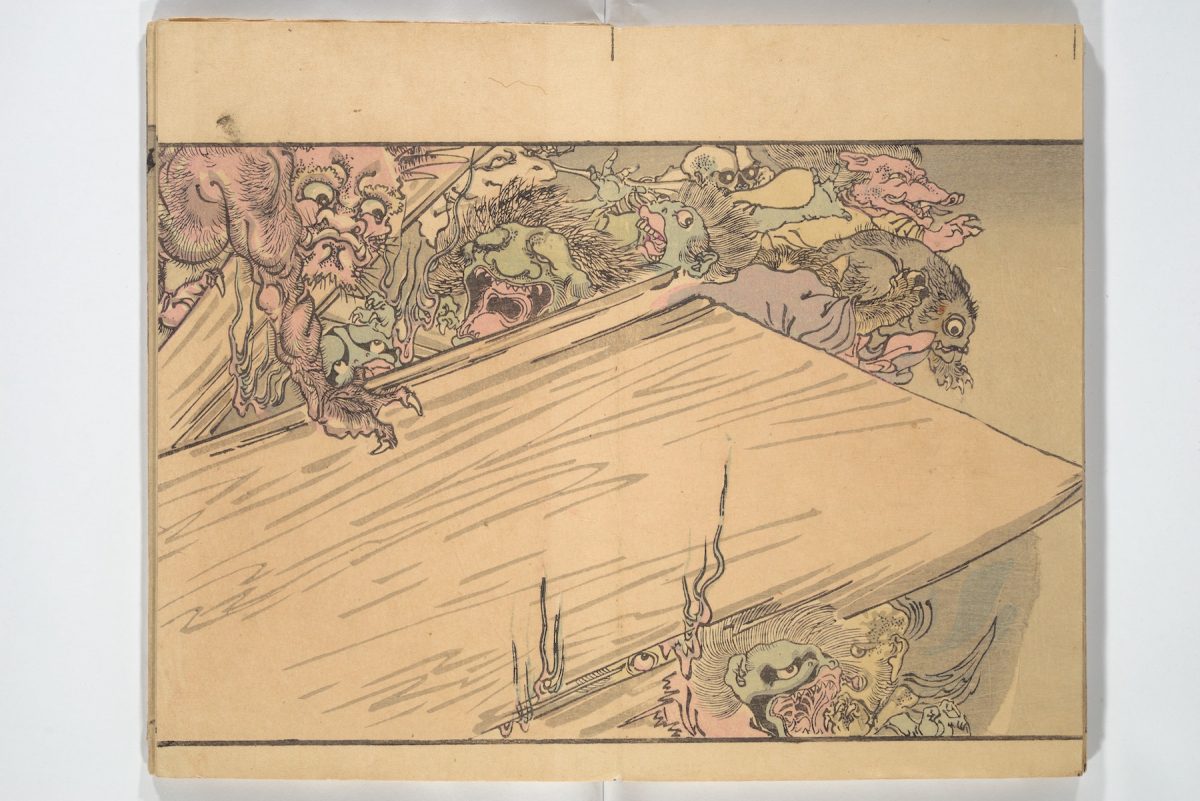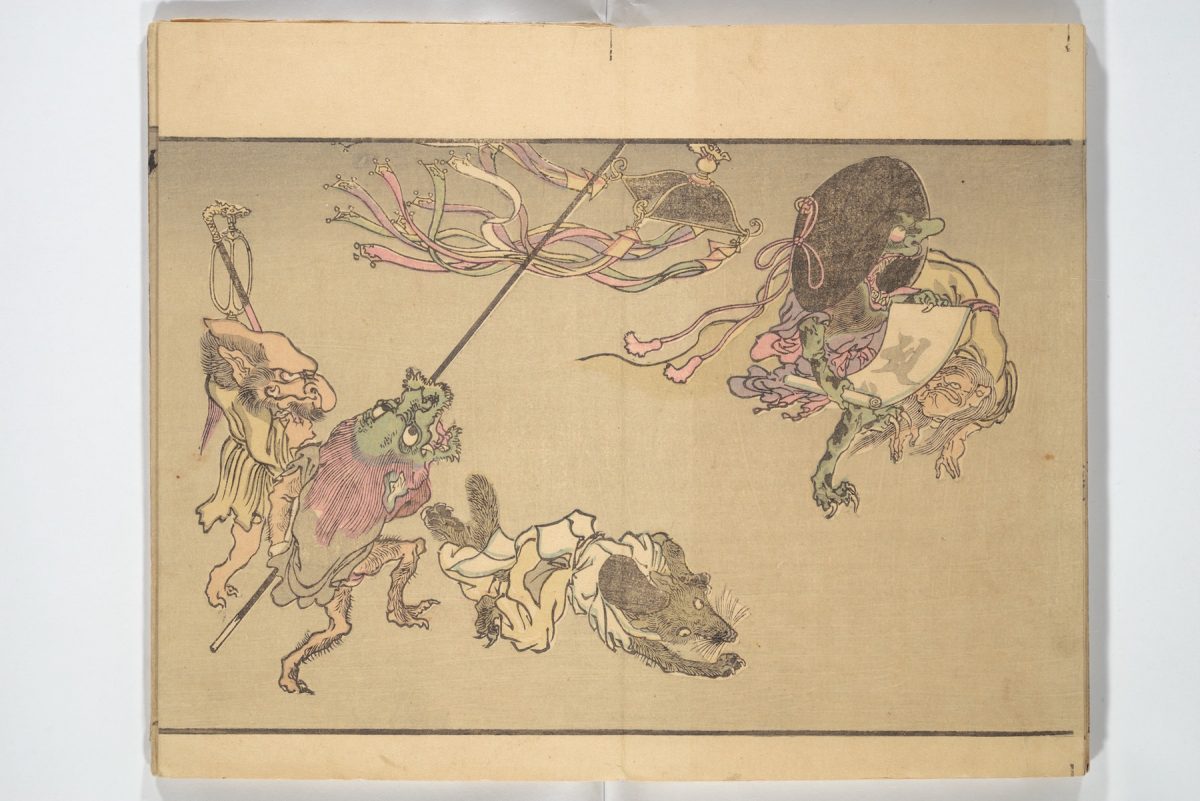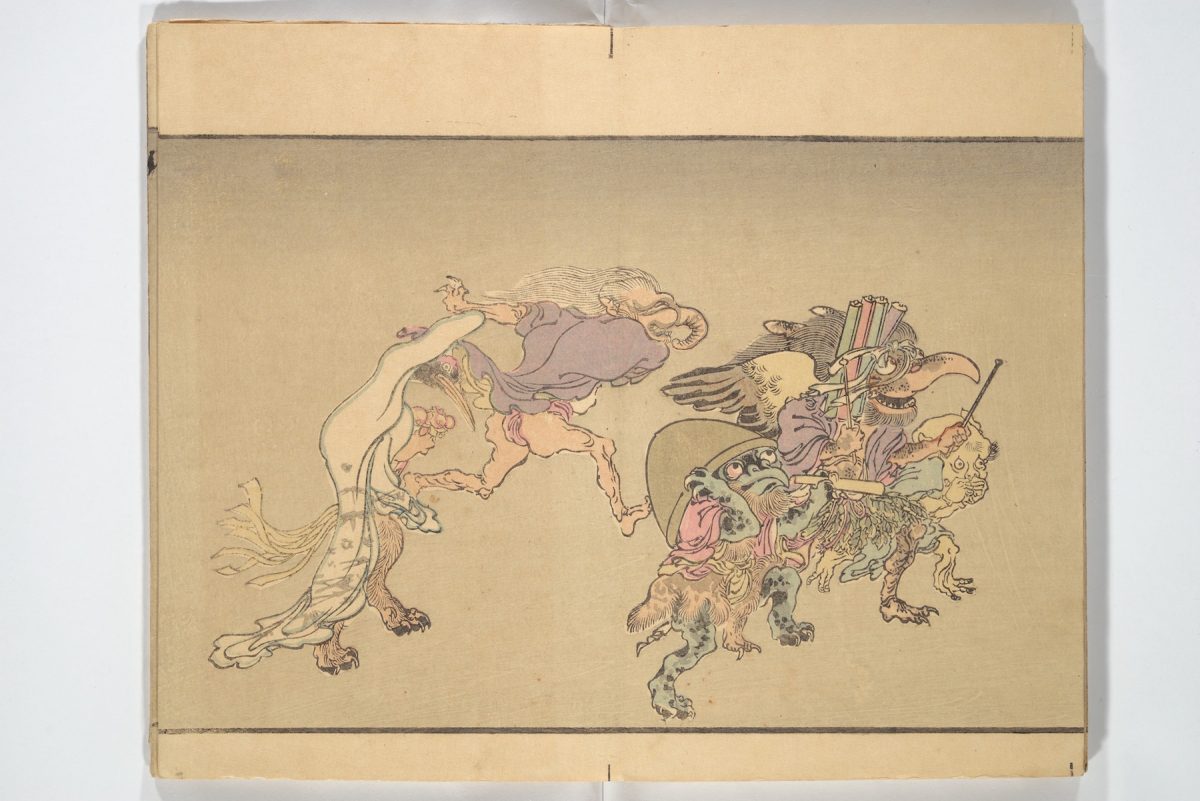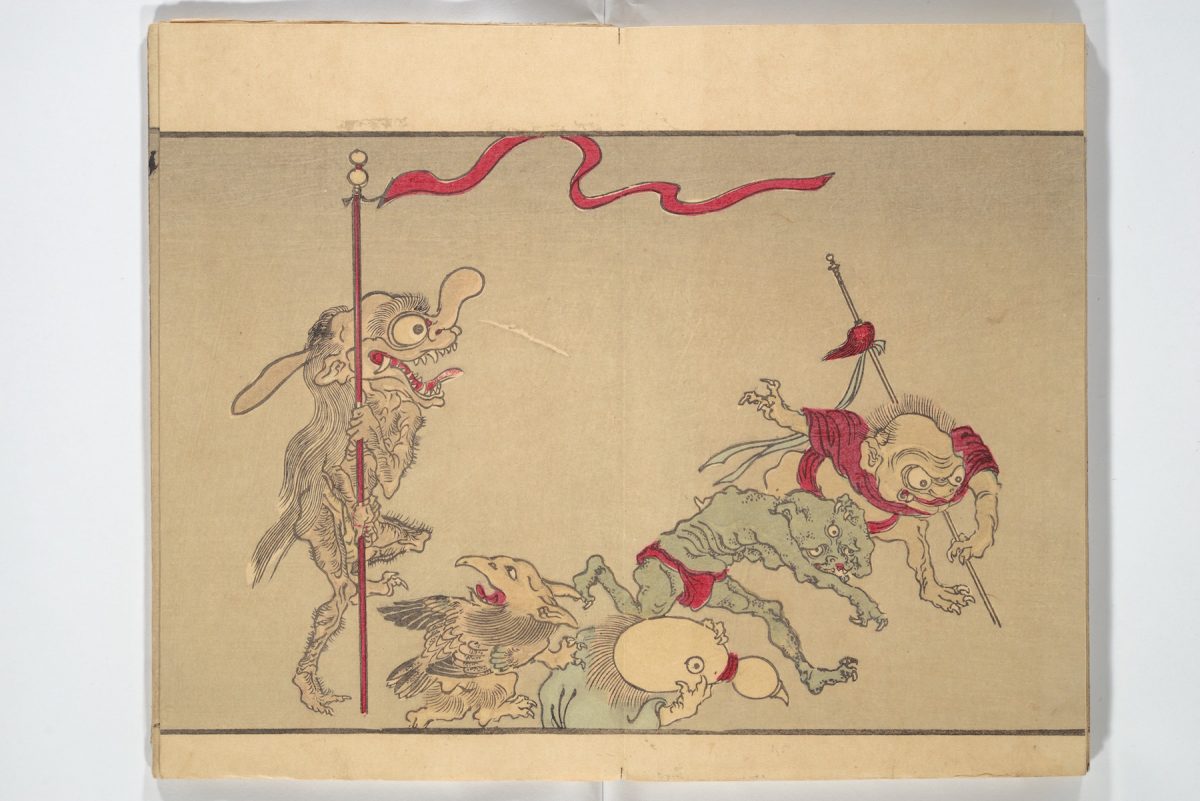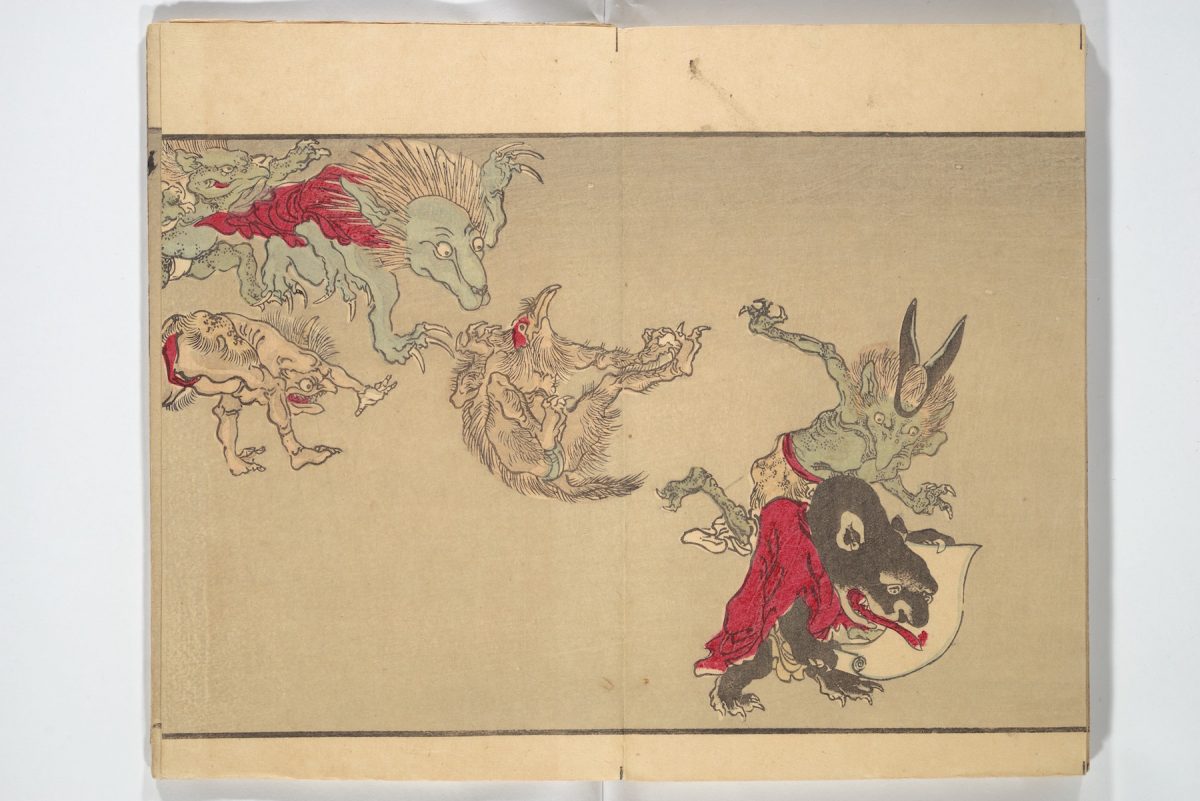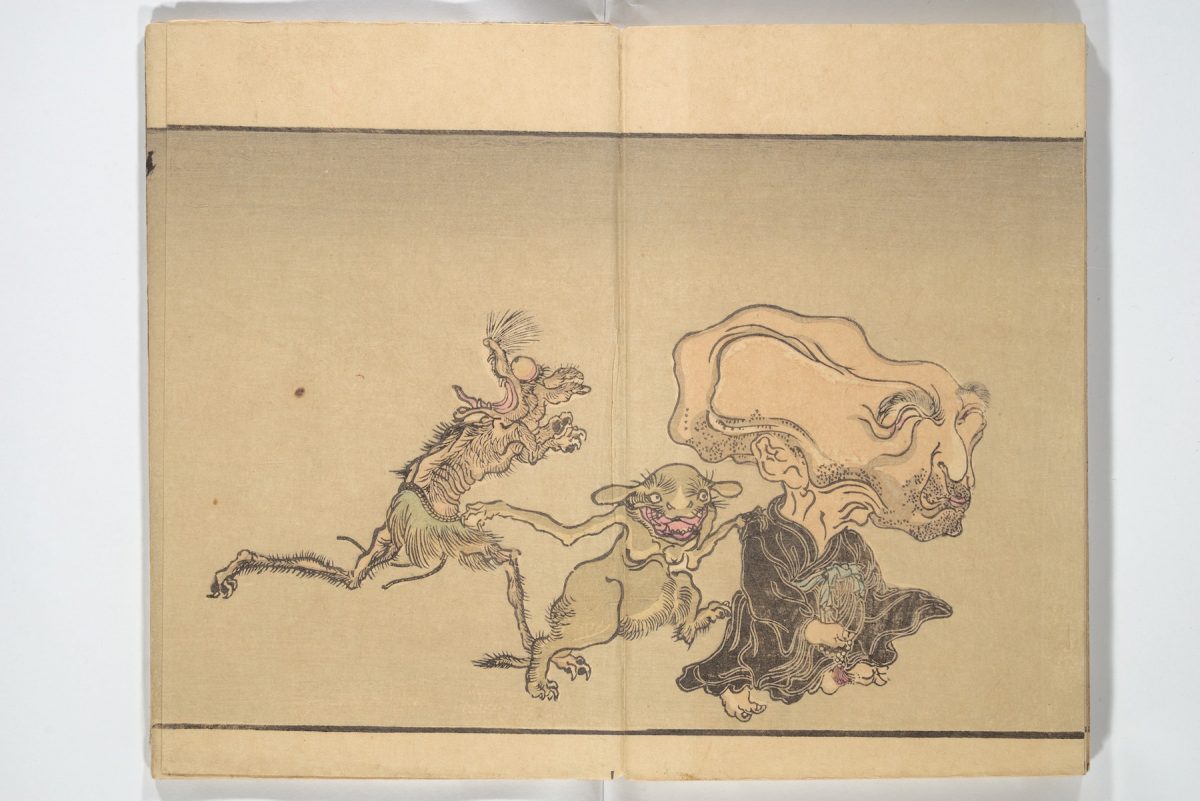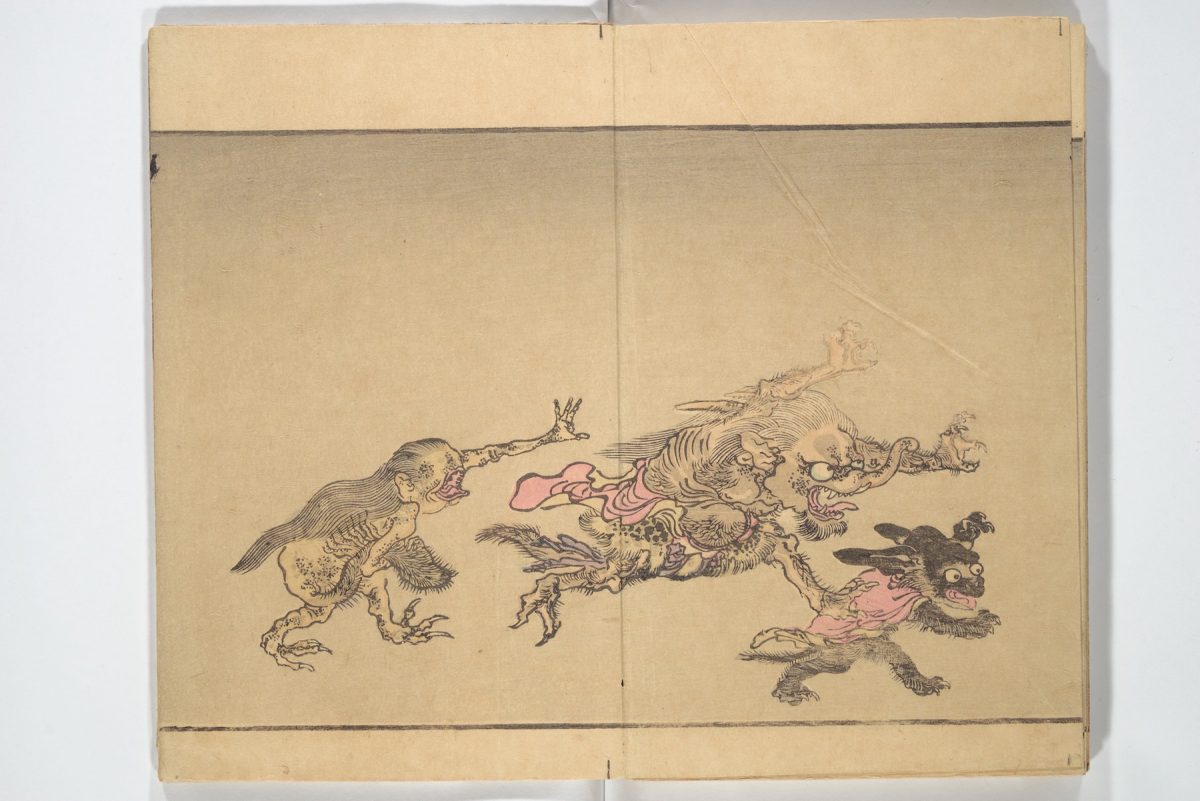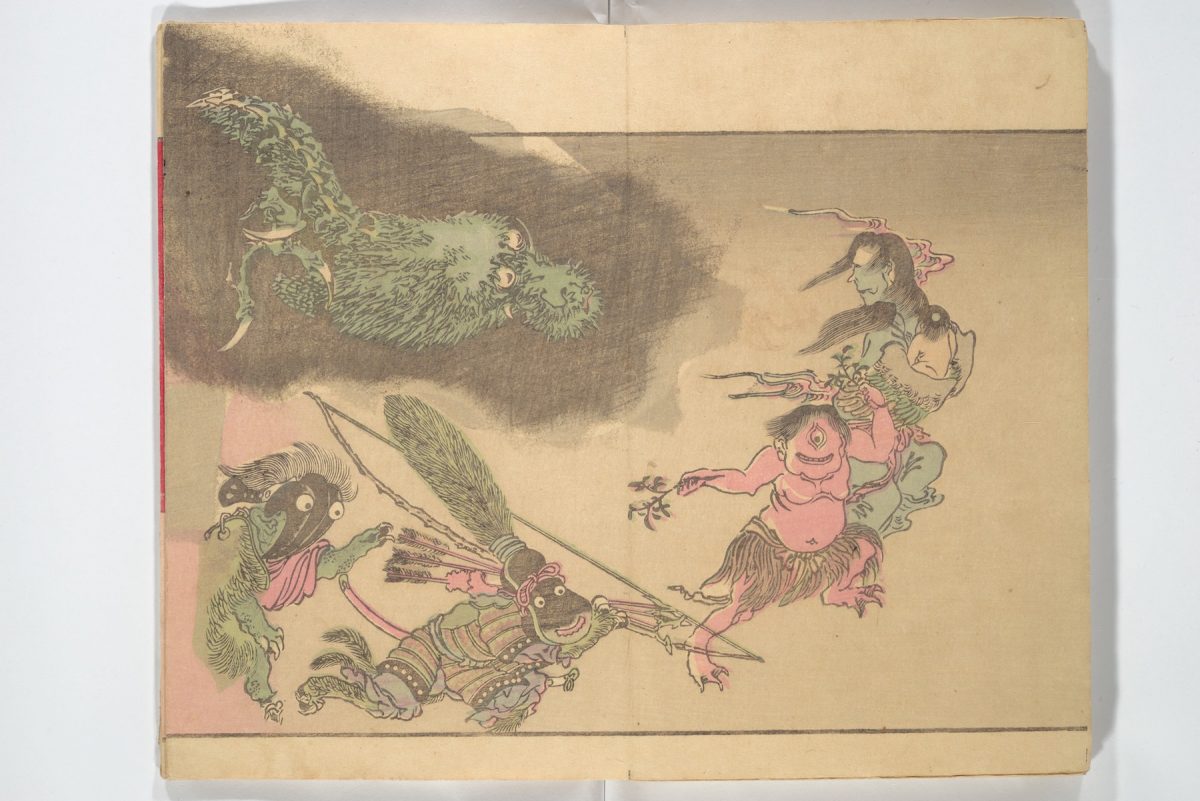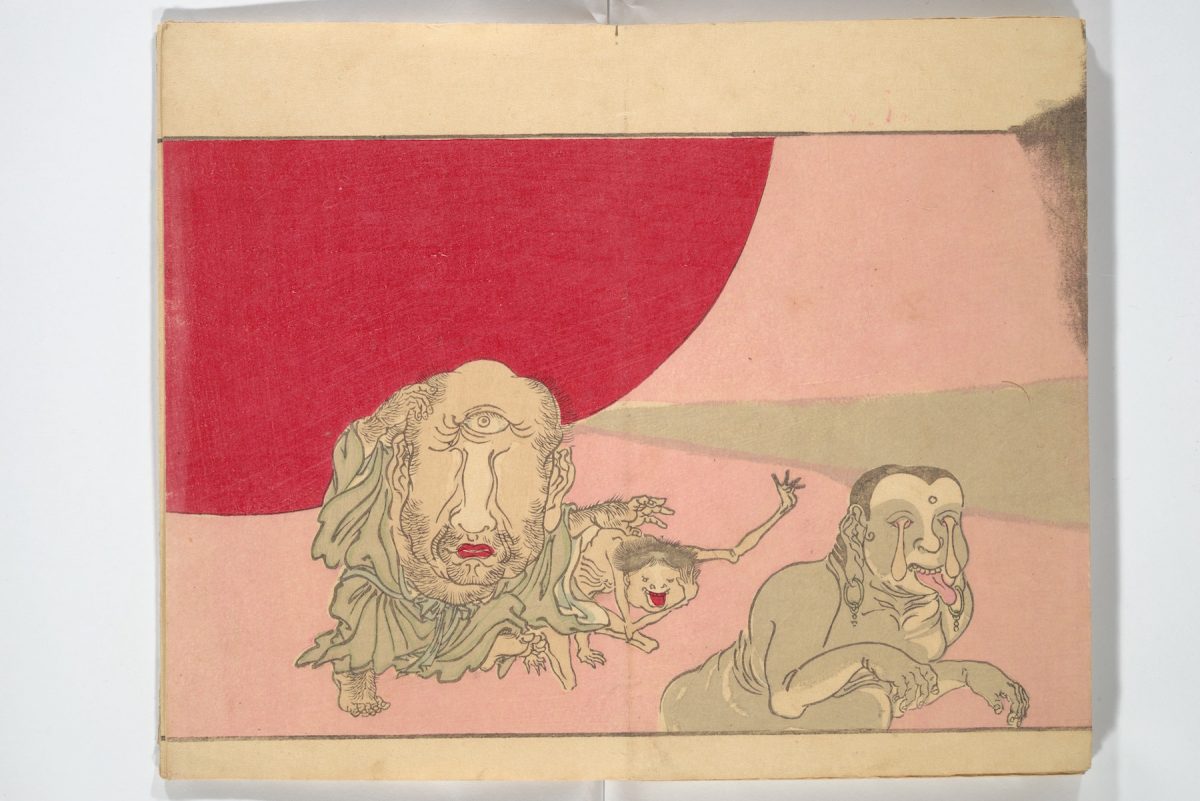 H/T Met Museum and WikiCommons.