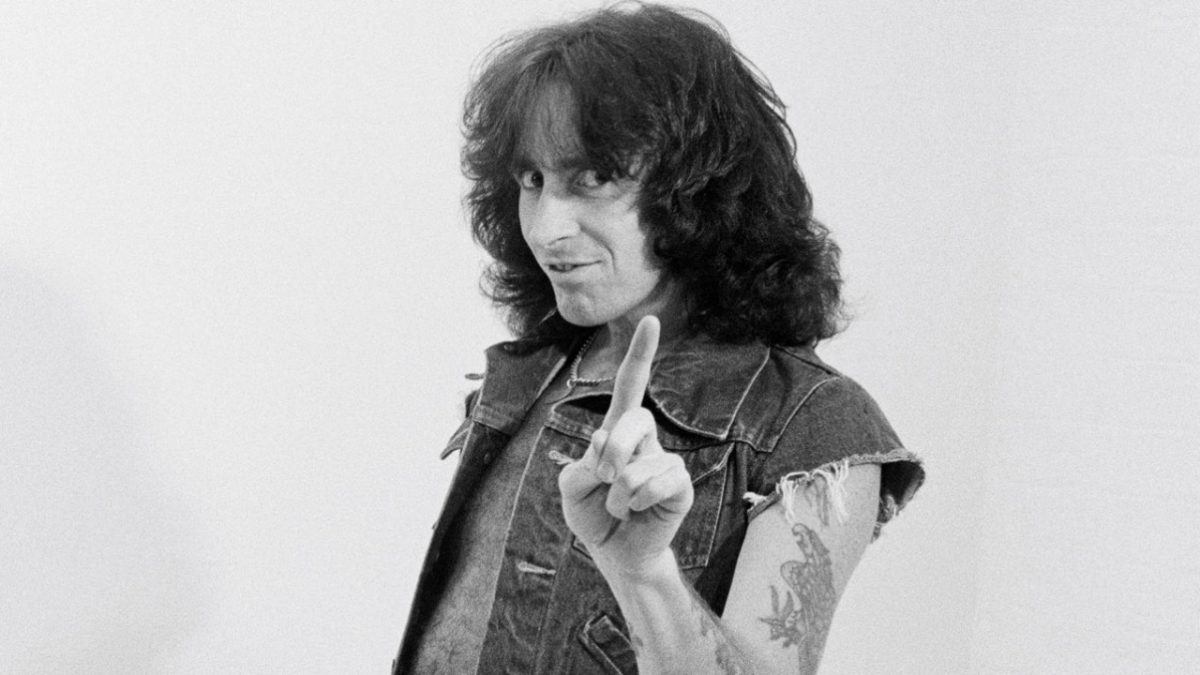 Talk to non-fans of AC/DC and you might hear that they've gotten away with playing essentially the same song for 40-plus years. Talk to fans like Pete Stone, who organized a convoy of bands covering AC/DC along Perth's Canning Highway this past February, and you'll hear a deep appreciation for their consistency: "AC/DC's reach is actually phenomenal," Stone told The Guardian. "They discovered this formula early on and they just stayed true to it. I think there's something about that that resonates with people, it's like a constant known in your life." No matter what's happening in the world, AC/DC will always sound the same.
That's quite an accomplishment for a band that suffered one of the greatest losses a rock and roll band can early in their career—the death of iconic singer and songwriter Bon Scott, who passed away after a night of heavy drinking and possible heroin use in 1980. The band had just released their massive Highway to Hell and were at work on their seventh album, the chart-breaking Back in Black. The two albums mark the dividing line between the band's two "eras"—the Bon Scott years, only five in total, and the 36 years of recording and touring with Scott's replacement, English singer Brian Johnson.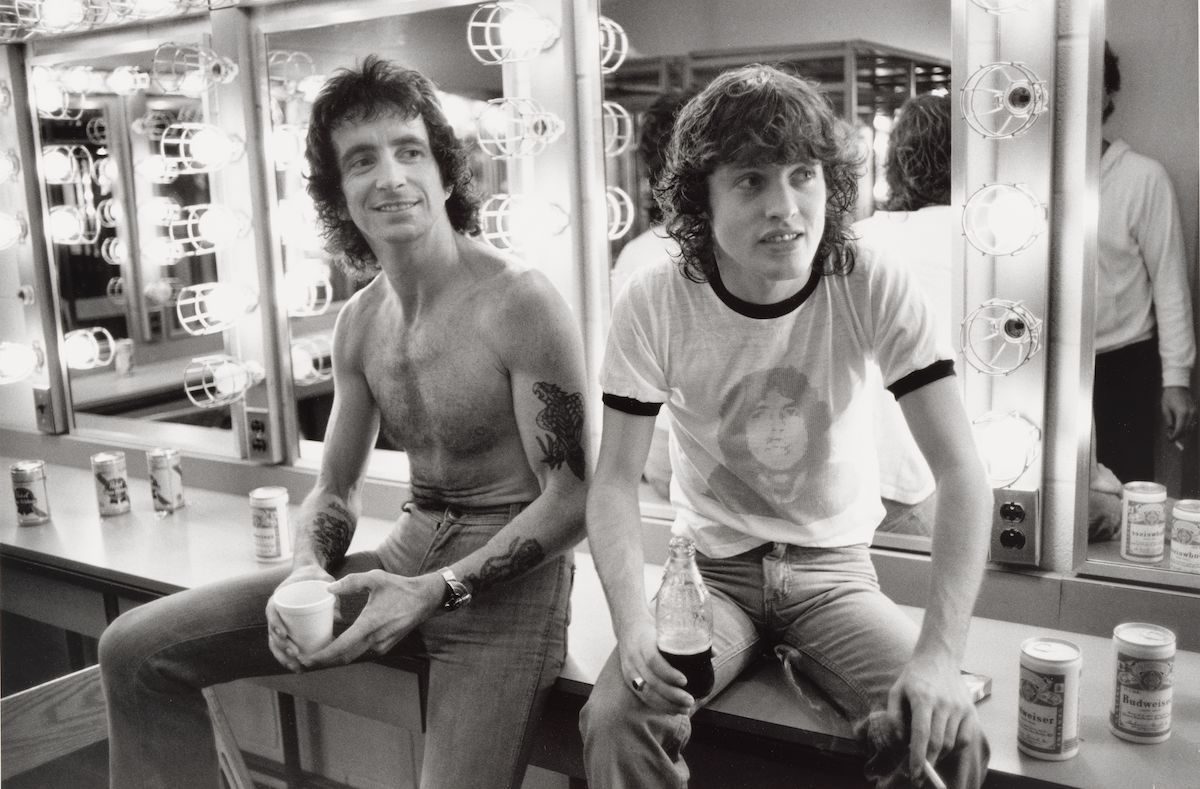 Though Johnson carried the band through their biggest arena rock years and into their inevitable decline, die-hards still chalk their iconic sound and image up to Scott's enduring influence. The debate over who did it best will rage until the end of time. One authoritative source, Heavy Metal magazine, comes in decidedly in favor of the original:
The Brian Johnson-era AC/DC — 35 years and counting — is a kickass band with a great vocalist, but without Bon Scott it's a different beast. It's not a dangerous band. For all his energy and schoolboy shtick, Angus Young is famous for his sobriety and is often described as shy or reclusive. Johnson, meanwhile, comes off almost like a hard rock Tom Jones. He's a showman, not a loose cannon.

The post-Scott AC/DC is built for longevity; AC/DC '74-'80, not so much.
According to friends who knew him well at the time, Scott was eager to leave the band before his death, maybe to get a handle on his drinking—a fact that has led to unfounded speculation that he was murdered. Scott's self-destructive rock and roll authenticity may never have suited a band run like a major corporation in the long run, but AC/DC would never have become the juggernaut they did without him.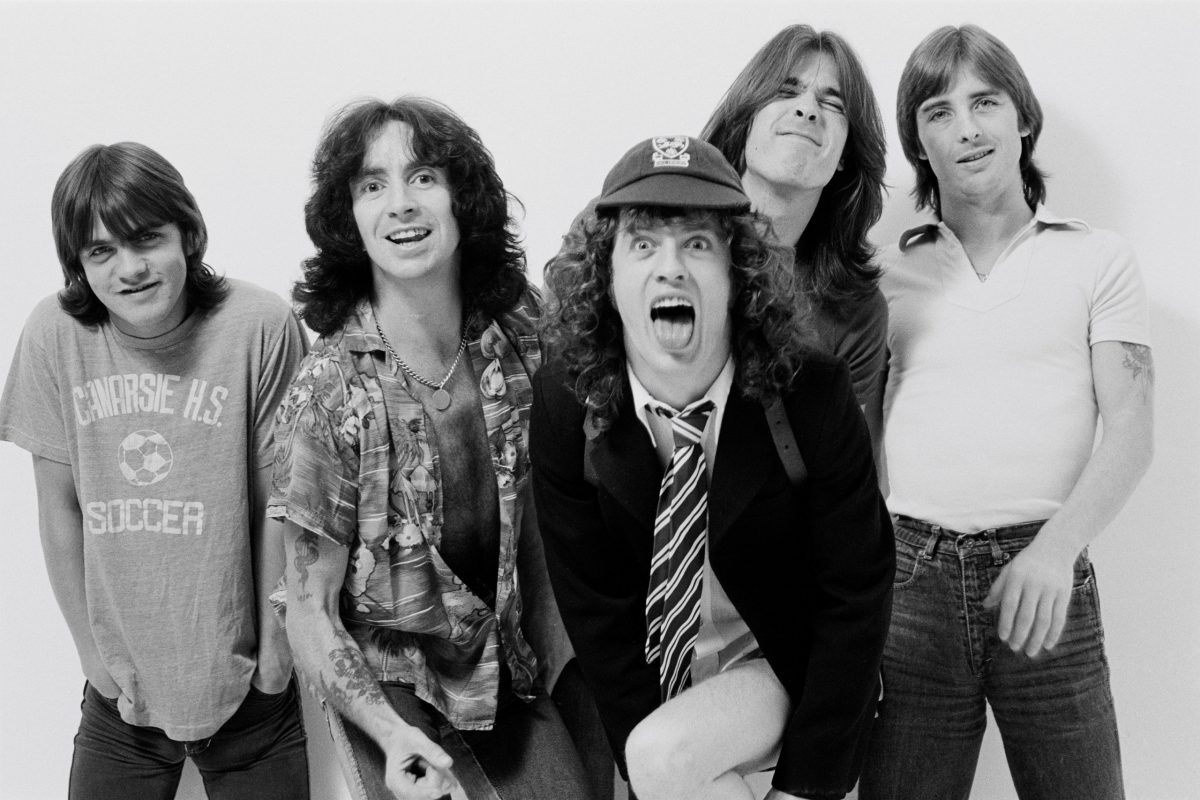 Born Ronald Belford Scott in Kirriemuir, Scotland, the singer's family immigrated to Melbourne, Australia when he was six years old. He was mocked relentlessly for his accent, spent his school years getting into trouble, and was rejected from the army for being "socially maladjusted." After fronting several bands with some minor success, he met up with Angus and Malcolm Young, fellow emigrant Scotsmen, in 1975. In the next few years, he would bring as much swagger, raunchiness, and power to the frontman role (though not nearly as much range) as Robert Plant or Freddie Mercury. He also brought working-class credibility and turned a bar band stomp into a huge stadium-sized sound.
"It was through Scott's checkered past and rebellious attitude that the band cemented itself as a raucous, crude rock group," argues All That's Interesting's Wyatt Redd. But Scott's contributions to hard rock and metal have mostly been recognized posthumously, after the massive success of Back in Black, which he had some hand in writing before his death. "If you read the newspaper clippings from that week, when news got out that he died, a lot of the headlines didn't even carry his name," says biographer Jesse Fink. "He just wasn't that important." Tell that to the bands around the world who joined the massive caravan in Perth to celebrate Scott's legacy 40 years on. As Anna Gare, singer of the all-female Jam Tarts, put it, "Bon Scott is pure, undiluted 100% rock 'n' roll."