I'm always curious about where band names originated.  Upon research, usually it's something very boring and mundane (i.e. they saw it on a sign, they saw it in a dream), but sometimes the origins are quite interesting.  Here are a bit of both from bands mainly associated with the 1970s.  Enjoy.
10CC

Godley and Creme wanted a name to show they were the best band in the world, so they chose a volume of semen that was more than the average amount ejaculated by men (3-4 cc), thus emphasizing their potency or prowess.
This story has gone back and forth from debunked urban legend to canonical truth.  Snopes seems to think it's fabricated, and the name originates instead from a band-member's dream; but was confirmed in a 1988 interview in Pulse magazine as well as a band-member's website in 2010.
Other groups supposedly named after semen: Pearl Jam, Cream, and The Lovin' Spoonful.
BACHMAN TURNER OVERDRIVE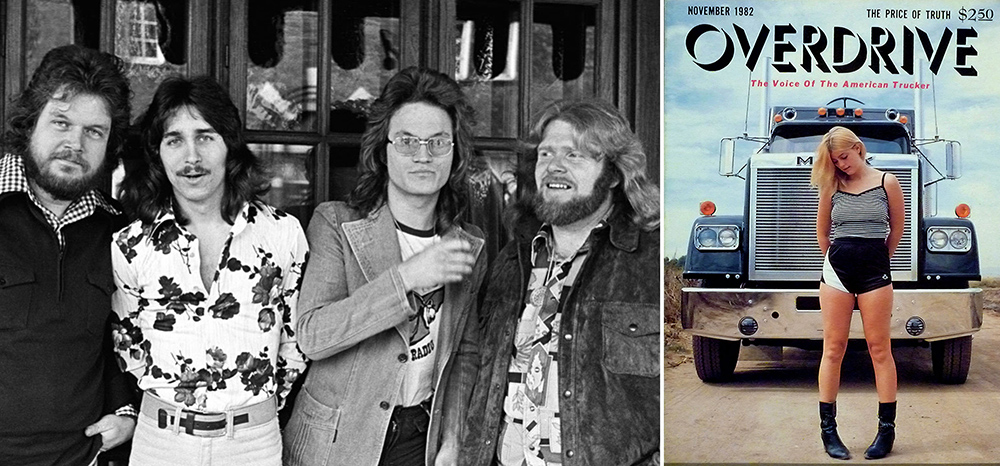 Of course the Bachman Turner bit comes from the founding members, but the Overdrive comes from the trucker magazine featured more than once here on Flashbak. [See Overdrive Magazine (1972-1973): Voice of the American Trucker and Trucker Magazine Calendar Girls of the 1970s]
REO SPEEDWAGON

Named after the REO Speed Wagon, a flatbed truck founding member Neal Doughty had studied in a transportation history class while enrolled as an electrical engineering student in college.  The initials are those of its founder Ransom E. Olds.
ABBA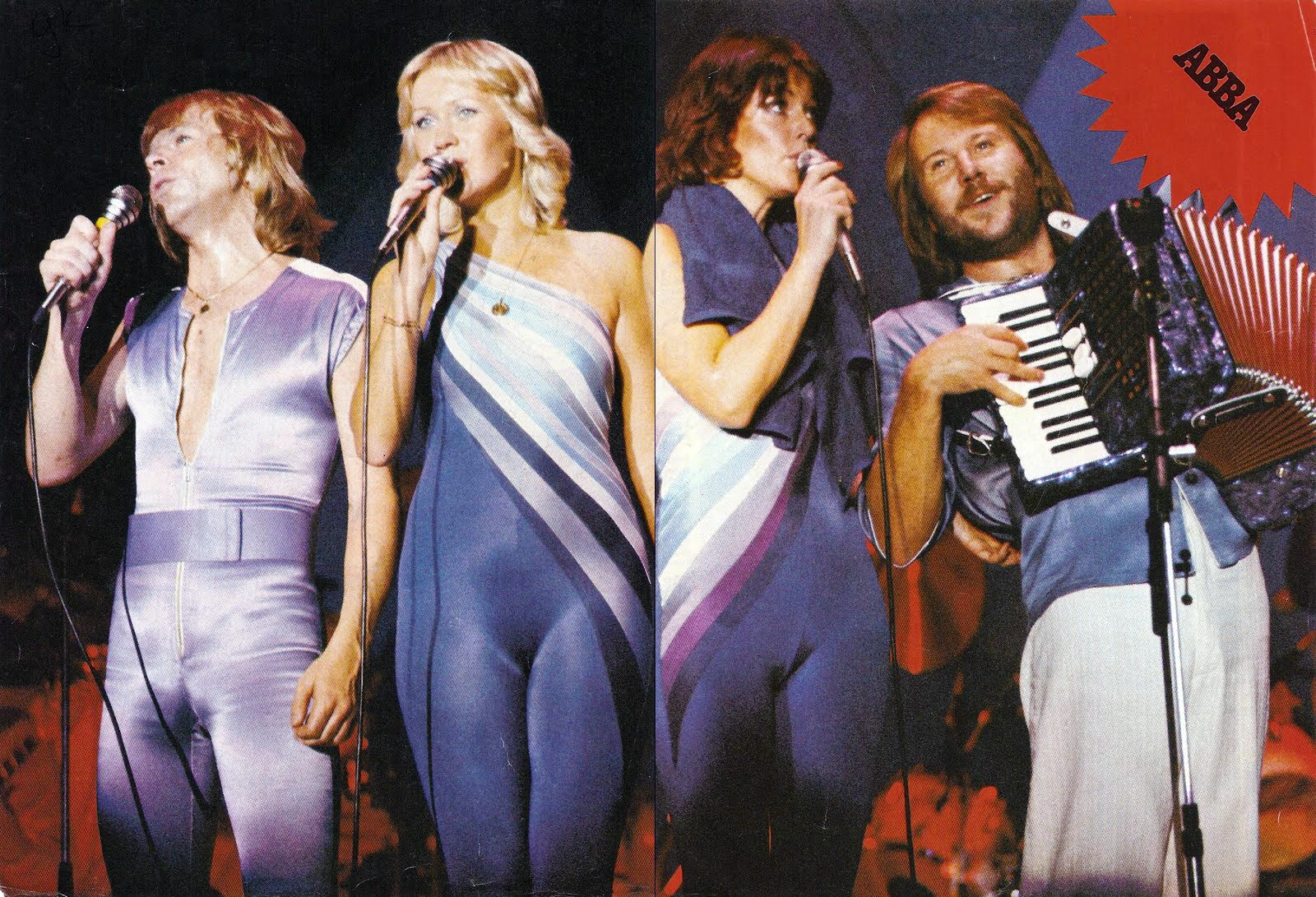 A palindromic acronym from the initials of the first names of the band membersAgnetha Fältskog, Björn Ulvaeus, Benny Andersson and Anni-Frid Lyngstad.
Steely Dan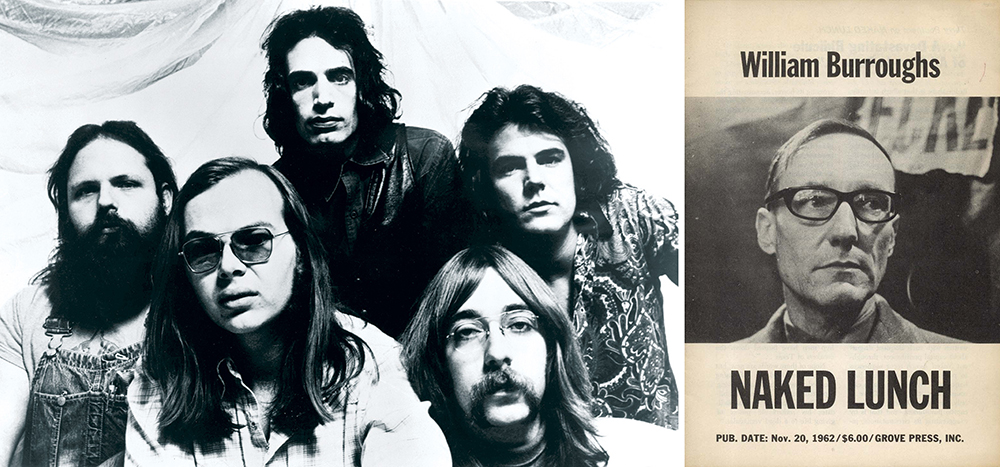 Taken from the name of a strap-on dildo in William Burroughs' Naked Lunch.  The full name from the book is "Steely Dan III from Yokohama".
AC/DC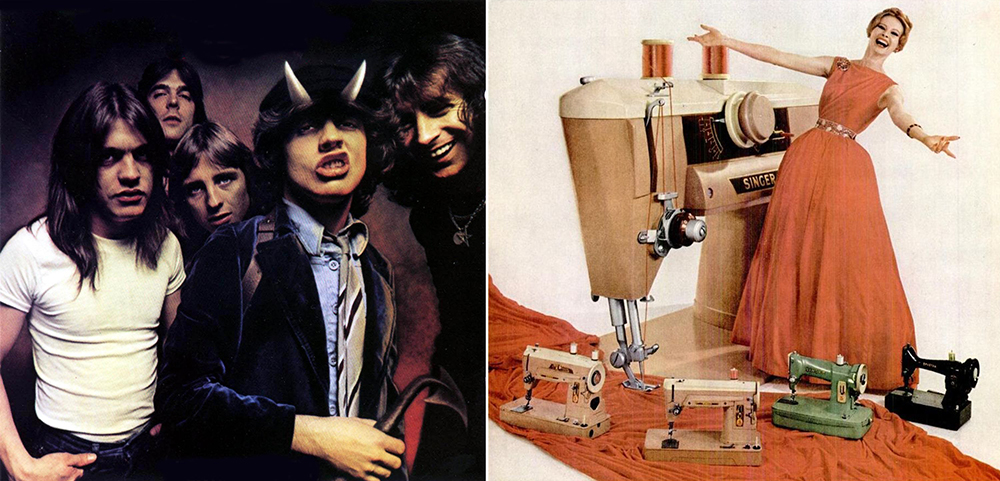 Little realizing the bisexual connotation to their selection, Angus and brother Malcolm chose their name from a label on a sewing machine.
THE RAMONES

No, their last name isn't Ramone.  They heard Paul McCartney used the alias Paul Ramone when booking hotel rooms, and went with it.
THE MOODY BLUES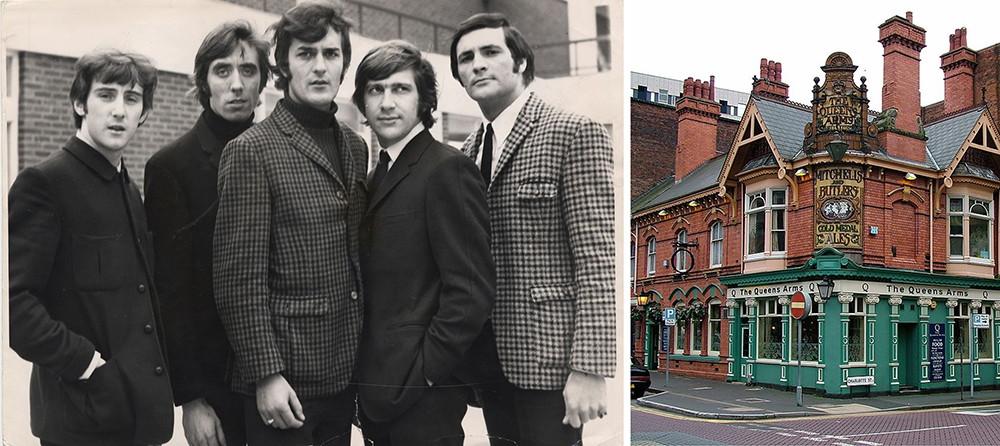 The band were originally named The M&B 5 after the Birmingham brewery Mitchells & Butlers. But they settled on a new name inspired by a Duke Ellington song named 'Mood Indigo'.
PINK FLOYD

Pink Floyd took their name from two blues musicians, Pink Anderson and Floyd Council.  One of their former names was Megadeath – which Dave Mustane may have picked up and dropped the "a".
CREEDENCE CLEARWATER REVIVAL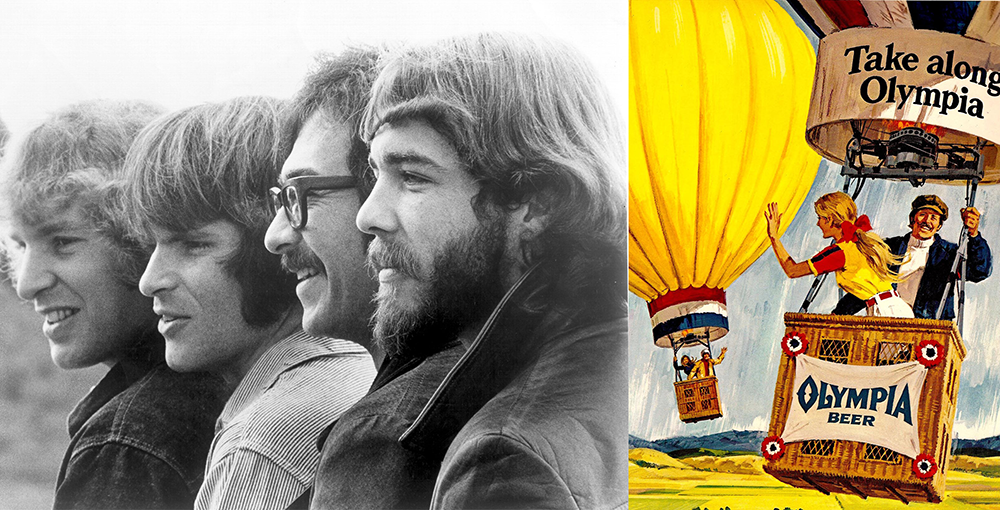 The band took the three elements from Tom Fogerty's friend Credence Newball,  "clear water" from a TV commercial for Olympia beer, and "revival", which spoke to the four members' renewed commitment to their band.
TOTO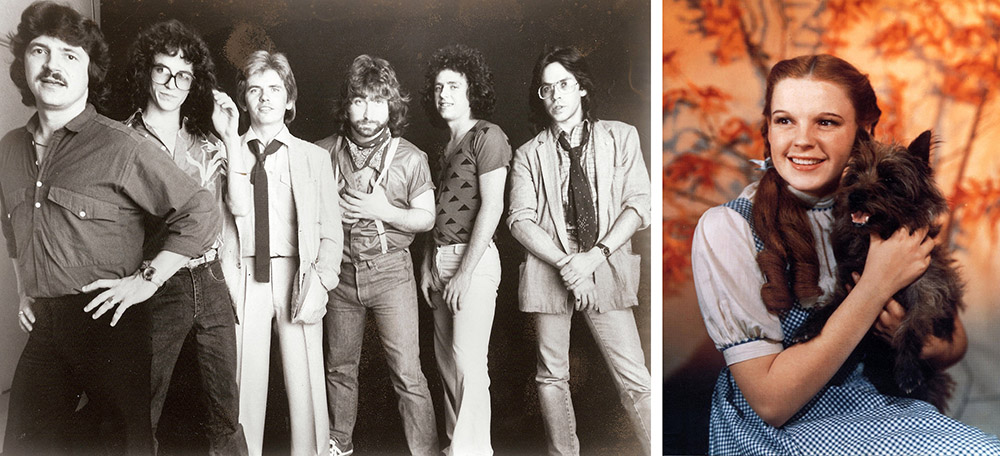 There has been a lot of speculation as to the band's name origin, partially due to band-members purposefully spreading false information.  In the early 1980s, band members told the press that the band was named after the dog in The Wizard of Oz. Not true.  Another popular rumor is that the name came from Bobby Kimball's "true" last name, Toteaux.  Again, not true.
The truth is that, at their first recording sessions, in order to distinguish their own demo tapes from other bands' in the studio, Jeff Porcaro wrote the word "Toto" on them.  The rest is history.
FOGHAT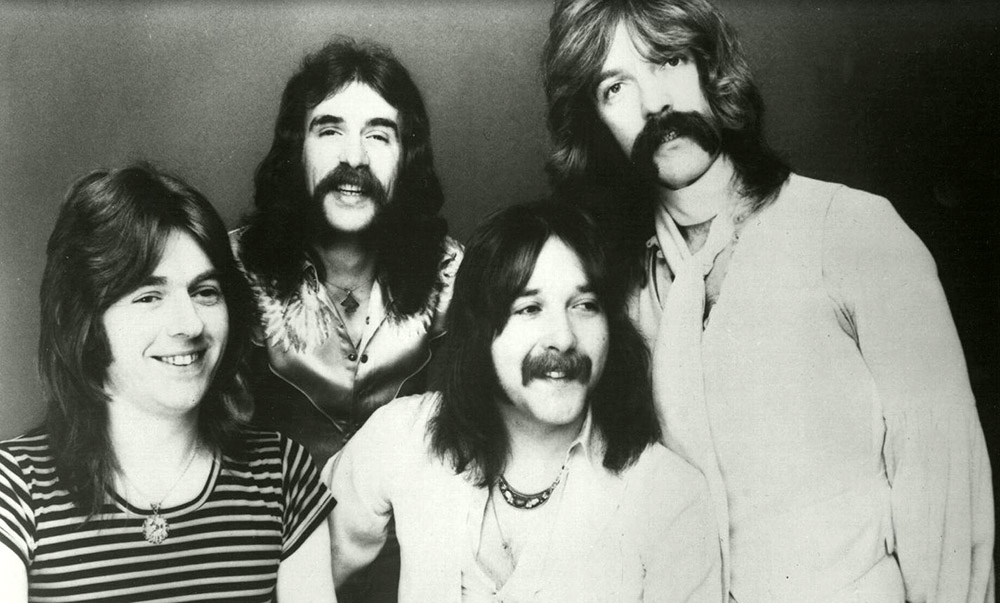 A nonsense word from a childhood game played by "Lonesome Dave" Peverett and his brother.
EAGLES

Don Felder has said that the band name came during a peyote and tequila-influenced group outing in the Mojave Desert, when he recalled reading about the Hopis' reverence for the eagle. Accounts however vary, and J.D. Souther suggested that the idea came when Frey shouted out, "Eagles!" when they saw eagles flying above.  Steve Martin, a friend of the band, recounts in his autobiography that he suggested that they should be referred to as "the Eagles," but Frey insists that the group's name is simply "Eagles."
JETHRO TULL

Band names were often supplied by their booking agents. They had been given names "Navy Blue", "Ian Henderson's Bag o' Nails", and "Candy Coloured Rain", but this time a particular booking agent was a history enthusiast and named them after the 18th-century agriculturist…. and this time the name stuck.
WINGS

There were complications at the birth of Stella, and Paul McCartney prayed fervently for the health of Linda and their new baby.  Paul received visions of wings during his prayer, and decided later to use that as his new band's name.
THREE DOG NIGHT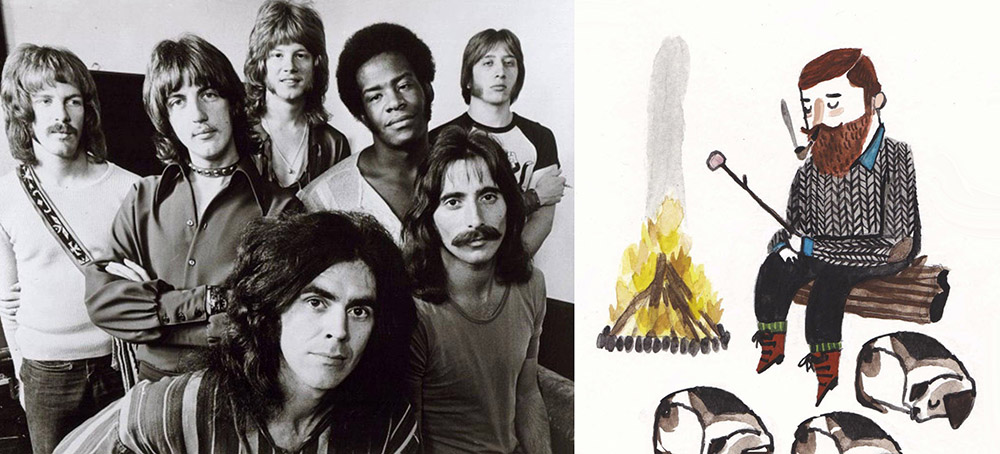 Danny Hutton's then-girlfriend June Fairchild suggested the name after reading a magazine article about indigenous Australians, in which it was explained that on cold nights they would customarily sleep in a hole in the ground whilst embracing a dingo, a native species of wild dog. On colder nights they would sleep with two dogs and if the night were freezing, it was a "three dog night".
BADFINGER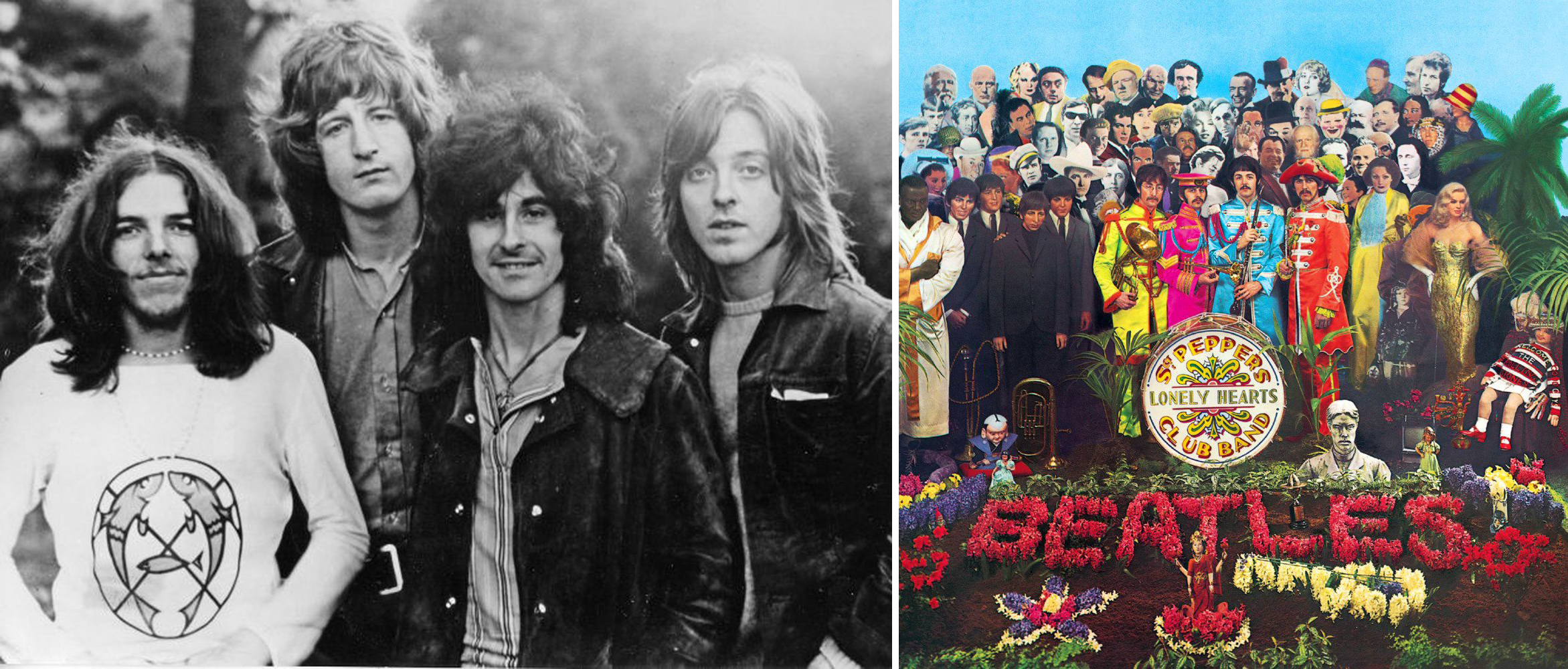 They'd been called the Iveys for a while, but when they signed on to Apple, it was determined that the name was a tad too trite for the current music scene.  So they were given the name Badfinger after  "Bad Finger Boogie", an early working title of Lennon–McCartney's "With a Little Help from My Friends", as Lennon had hurt his forefinger on a piano and was using only one finger.
Later, George Harrison would muddy the origin story by saying they got their name from a stripper the Fab Four had known from their Hamburg days, Helga Fabdinger.
ZZ TOP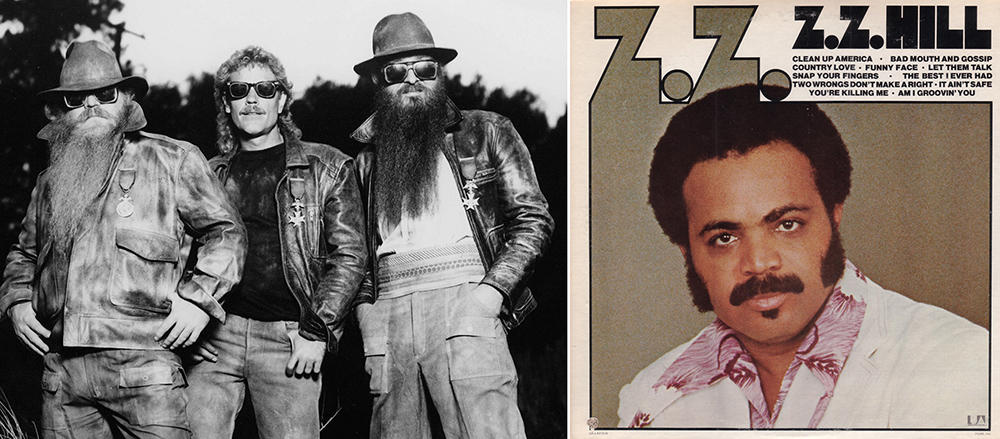 A variation on the name of blues singer Z.Z. Hill
LYNYRD SKYNYRD

Oddly enough, they're named after Leonard Skinner, a gym teacher at Robert E. Lee High School in Jacksonville, Florida who was notorious for strictly enforcing the school's policy against boys having long hair.
BAD COMPANY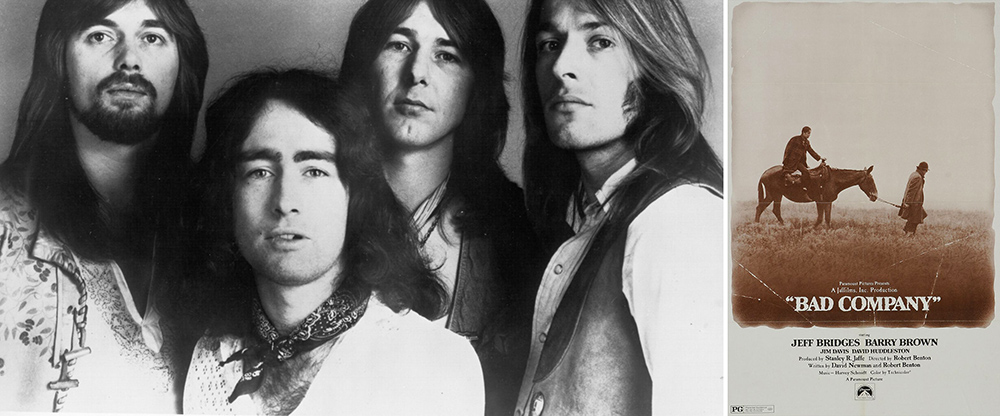 Once thought to be taken from the Jeff Bridges film Bad Company, Paul Rodgers revealed later that it came from a book of Victorian morals that showed a picture of an innocent kid looking up at an unsavory character leaning against a lamppost. The caption read "beware of bad company"
SUPERTRAMP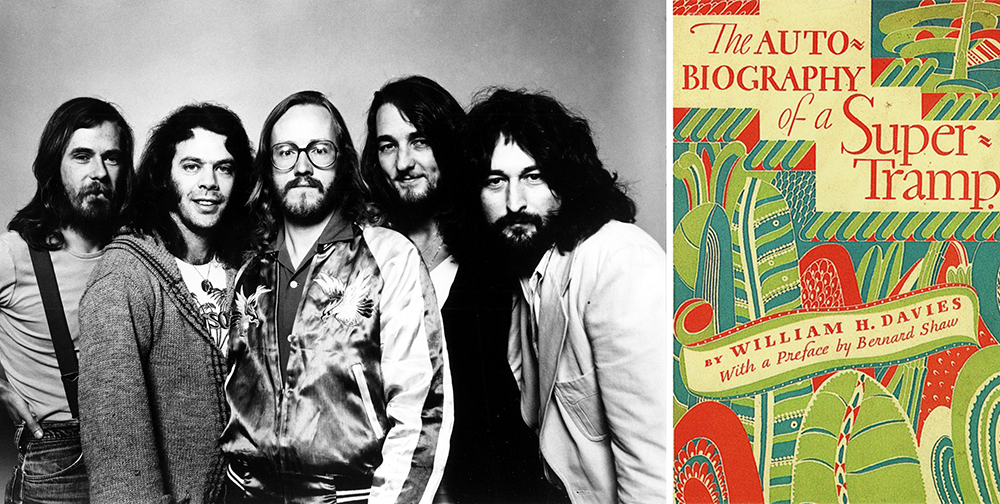 The name comes from The Autobiography of a Super-Tramp published in 1908 by the Welsh poet and writer W. H. Davies (1871–1940).
JUDAS PRIEST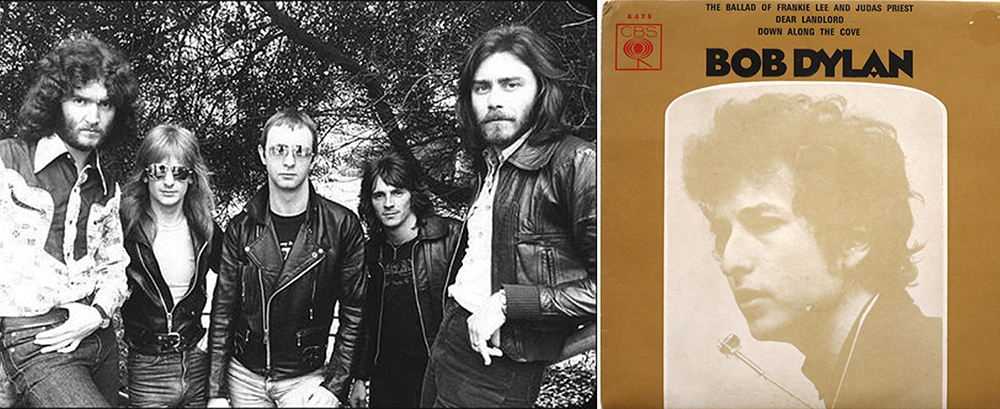 It's seems odd that metal gods Judas Priest would take their name from a folk song by Bob Dylan, but such is the case.  "The Ballad of Frankie Lee and Judas Priest" is a song on Bob Dylan's 1967 album John Wesley Harding, which ends with this verse:
"The moral of this song
Is simply that one should never be
Where one does not belong.
So when you see your neighbor carryin' somethin'
Help him with his load
And don't go mistaking Paradise
For that home across the road"