We recently took a tour through the 1972-1973 issues of that glorious trucker magazine, Overdrive.  The old trucks were nice, but clearly the main attraction was the ladies. Most issues featured a "Date of the Month" – a girl bestowed the great honor of being on the cover and calendar of a trucker magazine.
Let's meet some of Overdrive's Dates of the Month from 1974-1976.  It's an interesting look at the styles and "the look" that made trucker's heads turn in the 1970s…
May 1974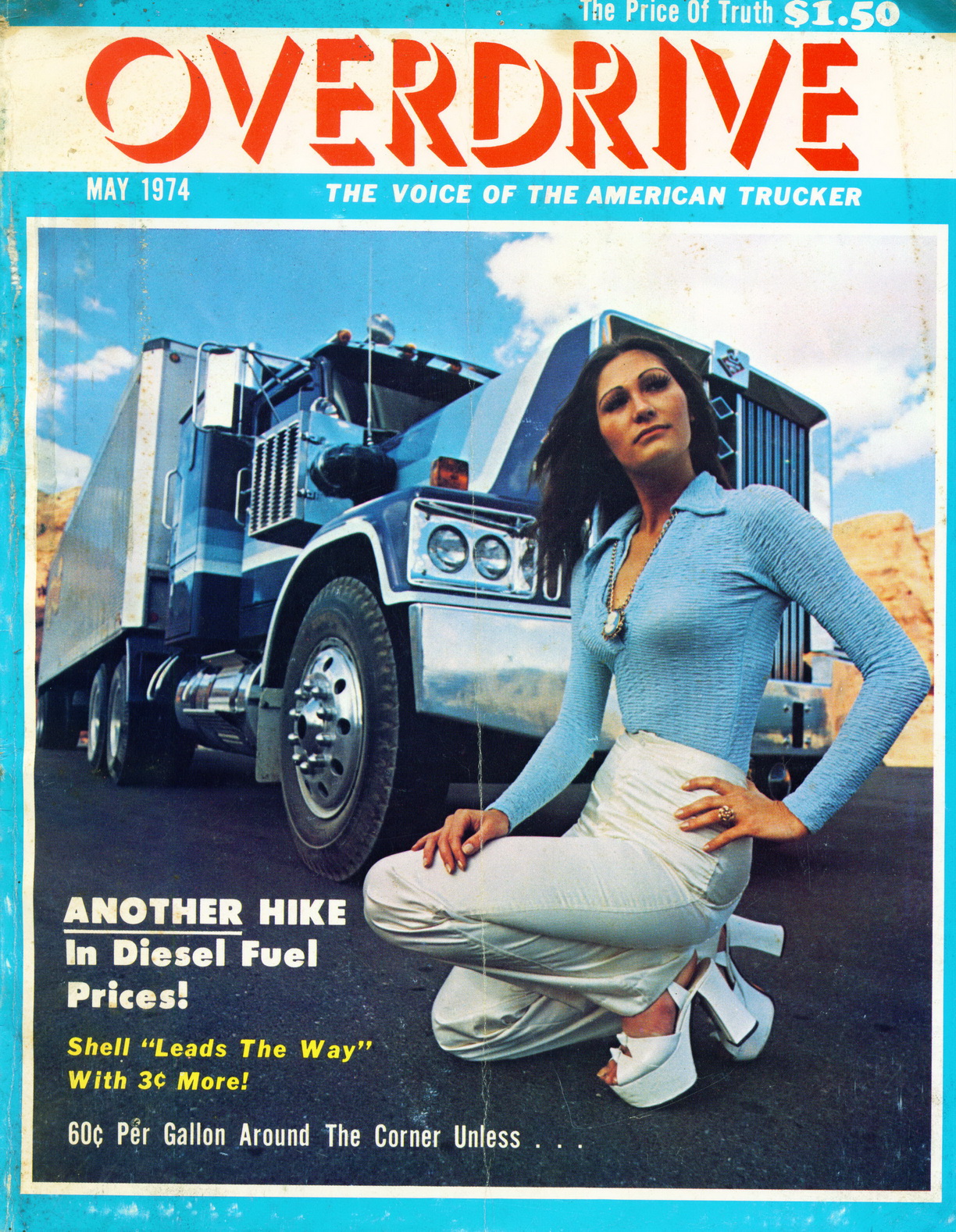 As you'll see – GIGANTIC platform shoes were "IN" among trucker ladies.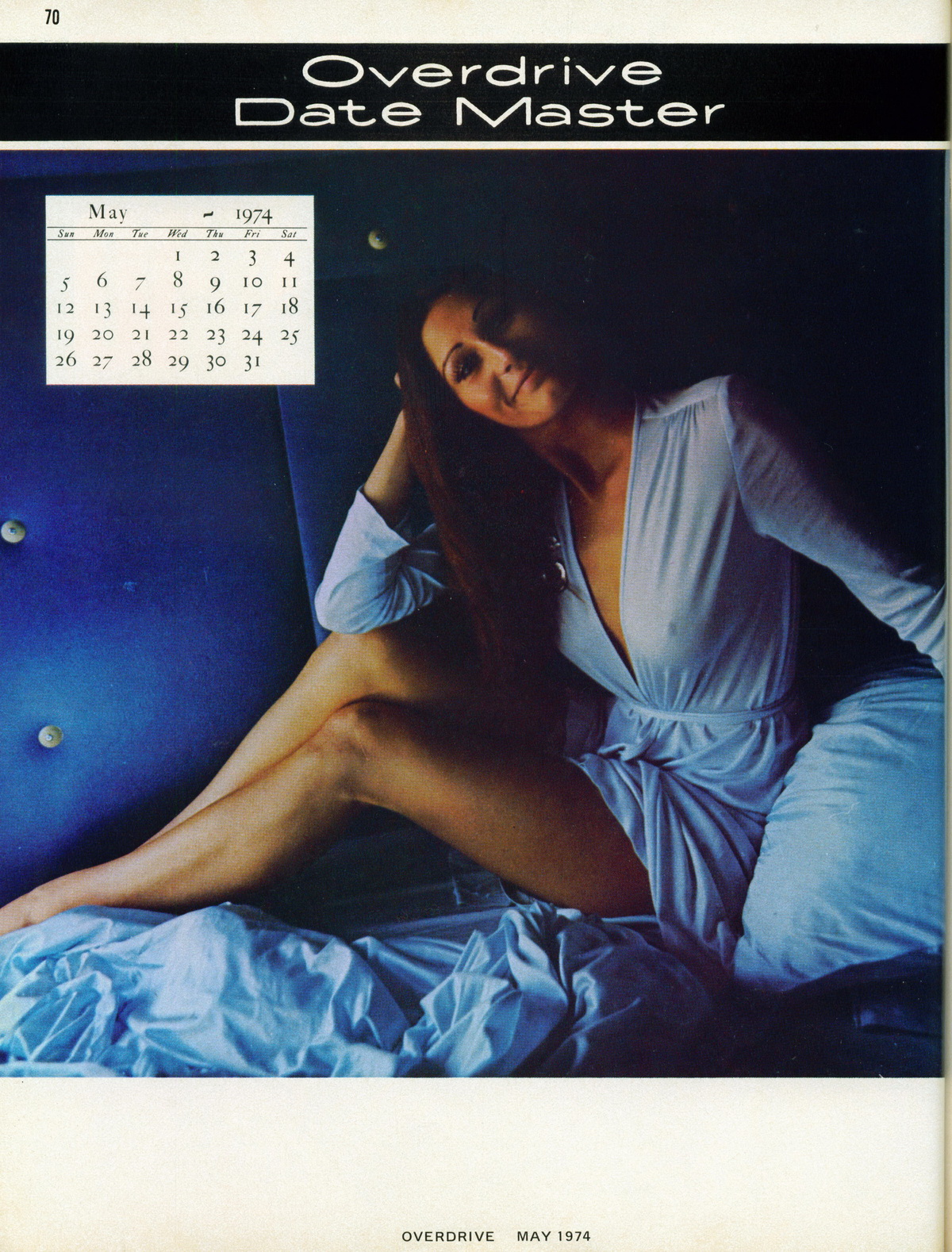 The back of a trucker's cab in the 1970s couldn't have been the cleanest place in the world to be in.
June 1974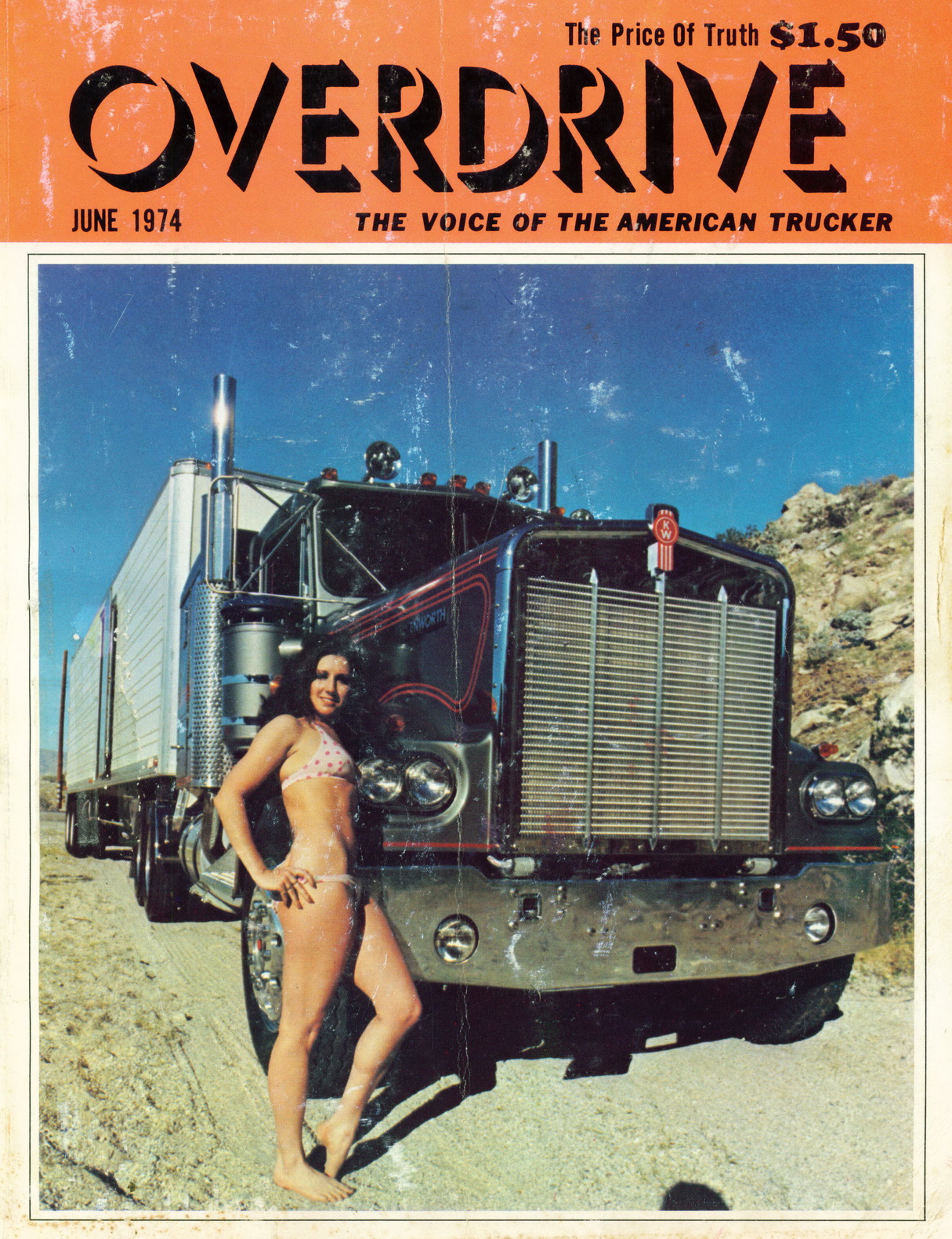 I love how you can see the top of the cover photographer's shadow in the picture.  Truckers weren't really concerned with polishing things up for print.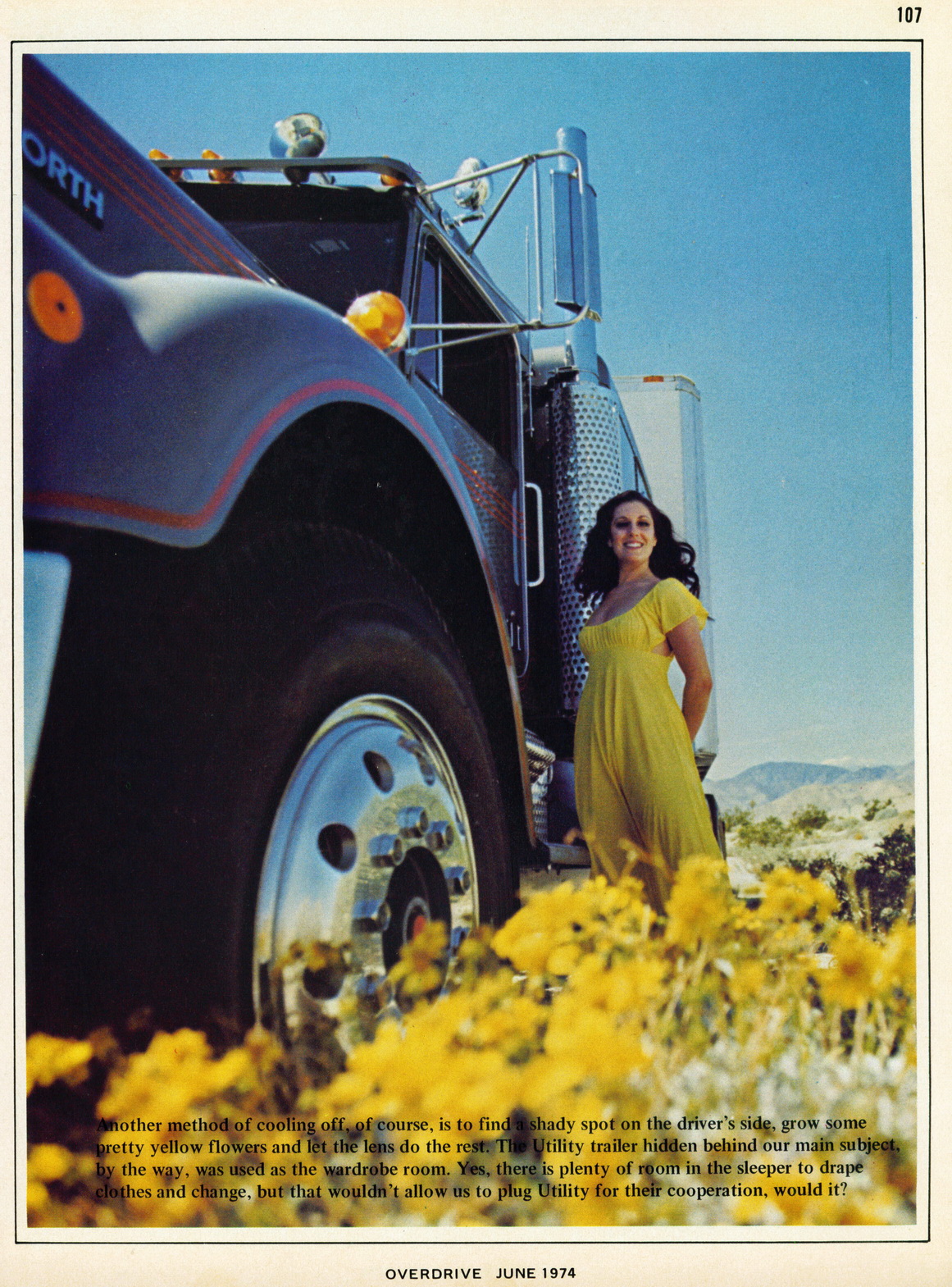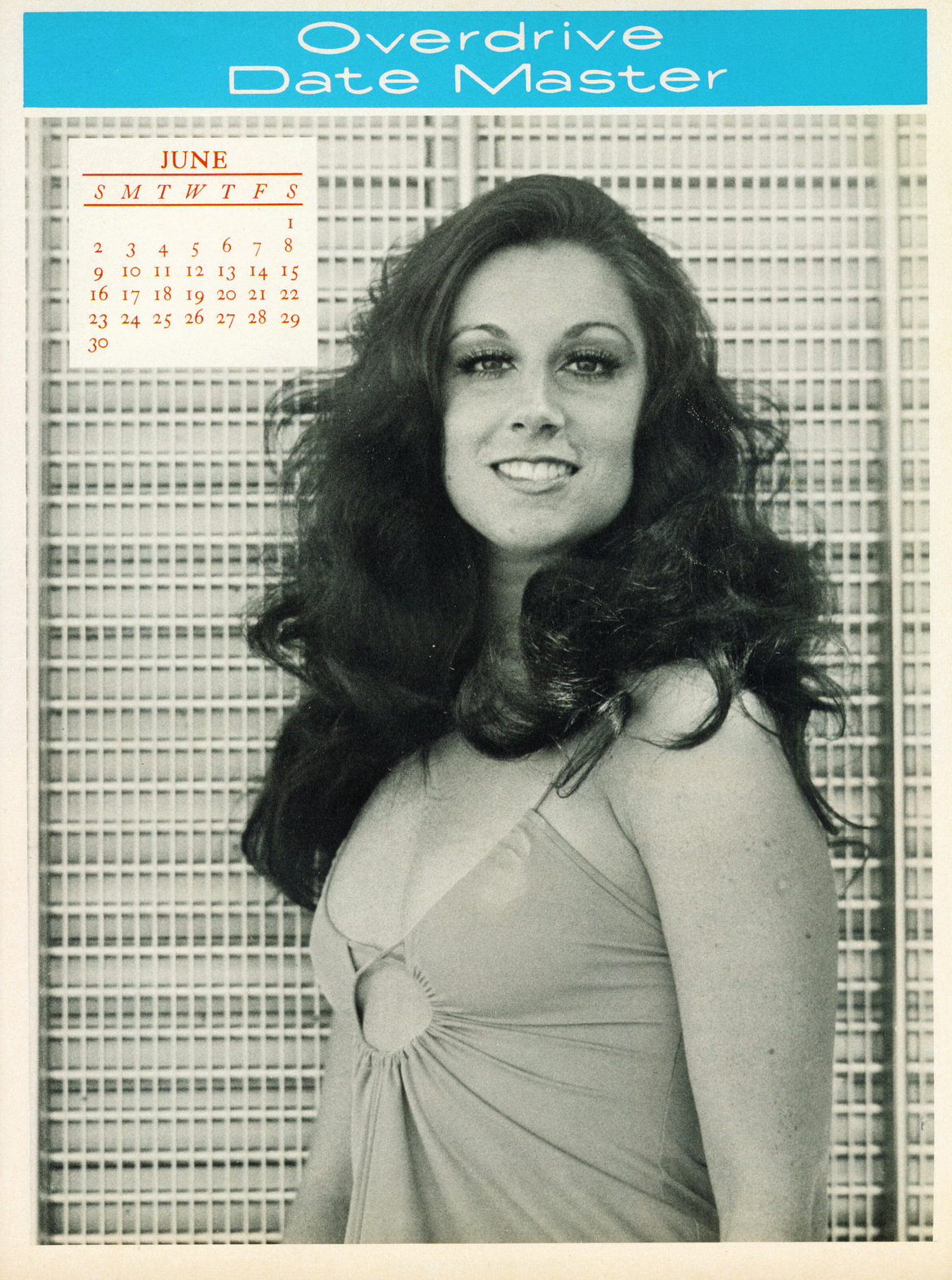 July 1974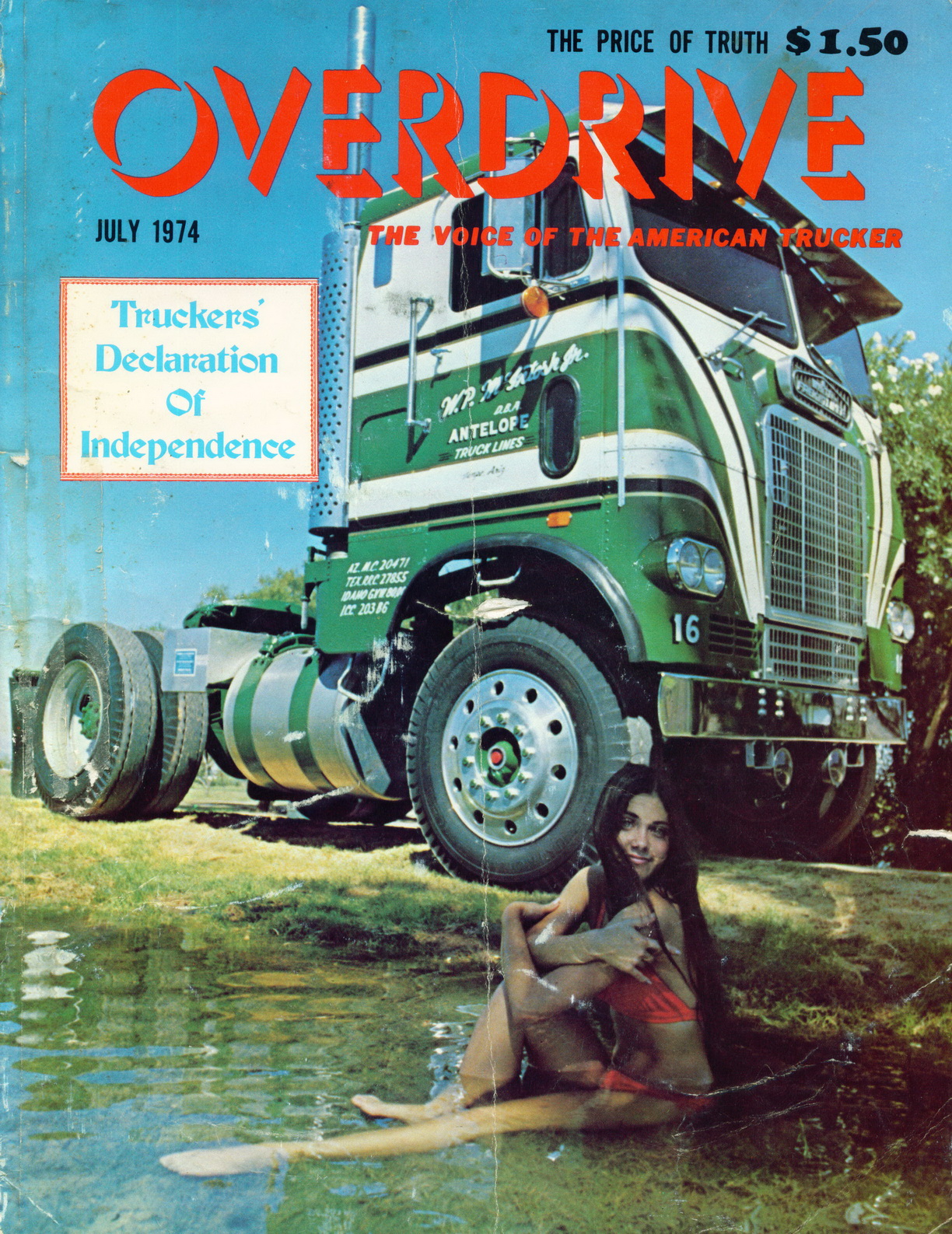 It looks like this poor gal is sitting in a stagnant puddle by the side of the rode.  Kinda gross.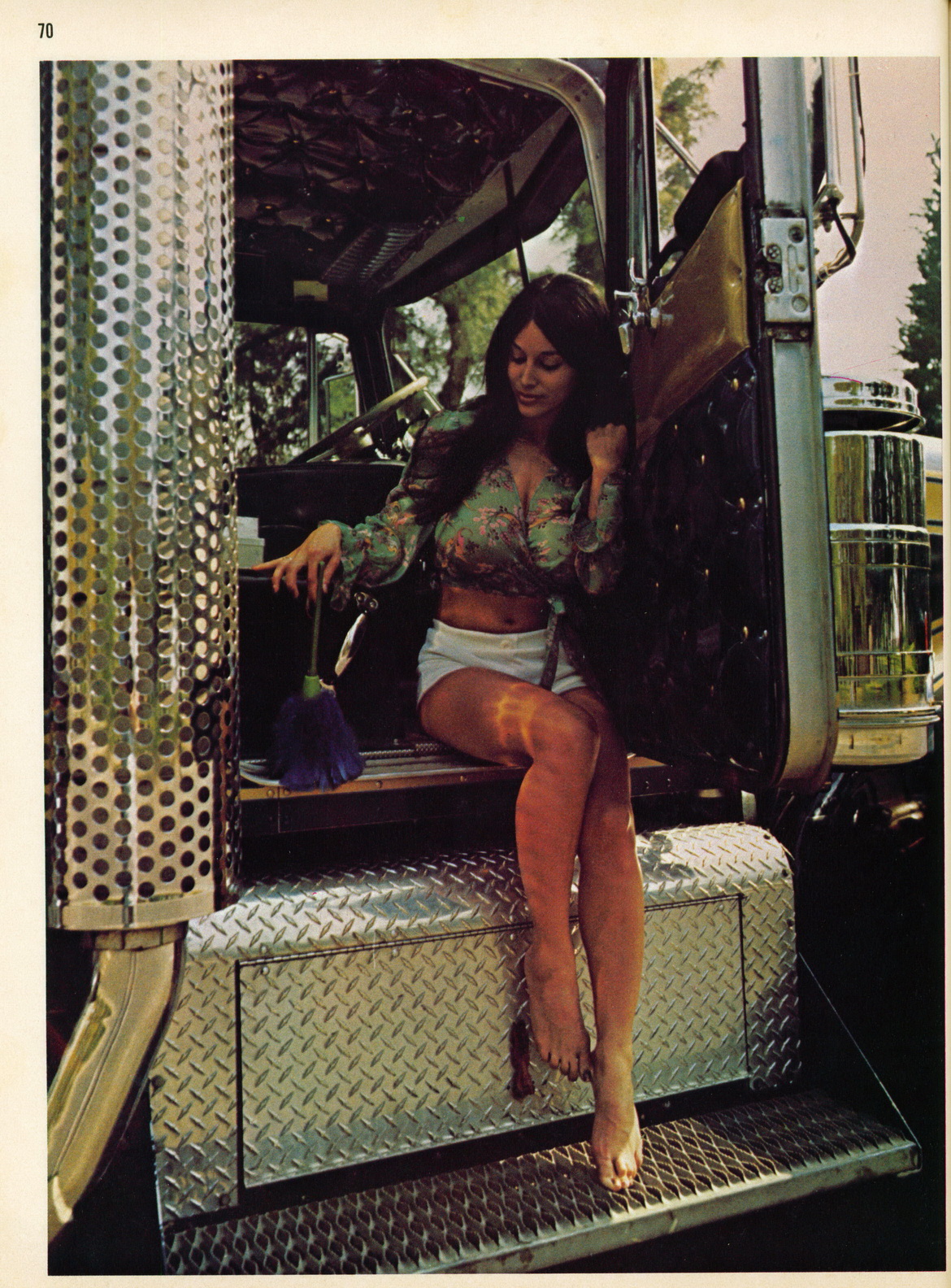 Oh, look.  She's feather-dusting the cab.  A clean truck is a happy truck.  We wouldn't want any cigarette ash and cocaine to dirty up the place.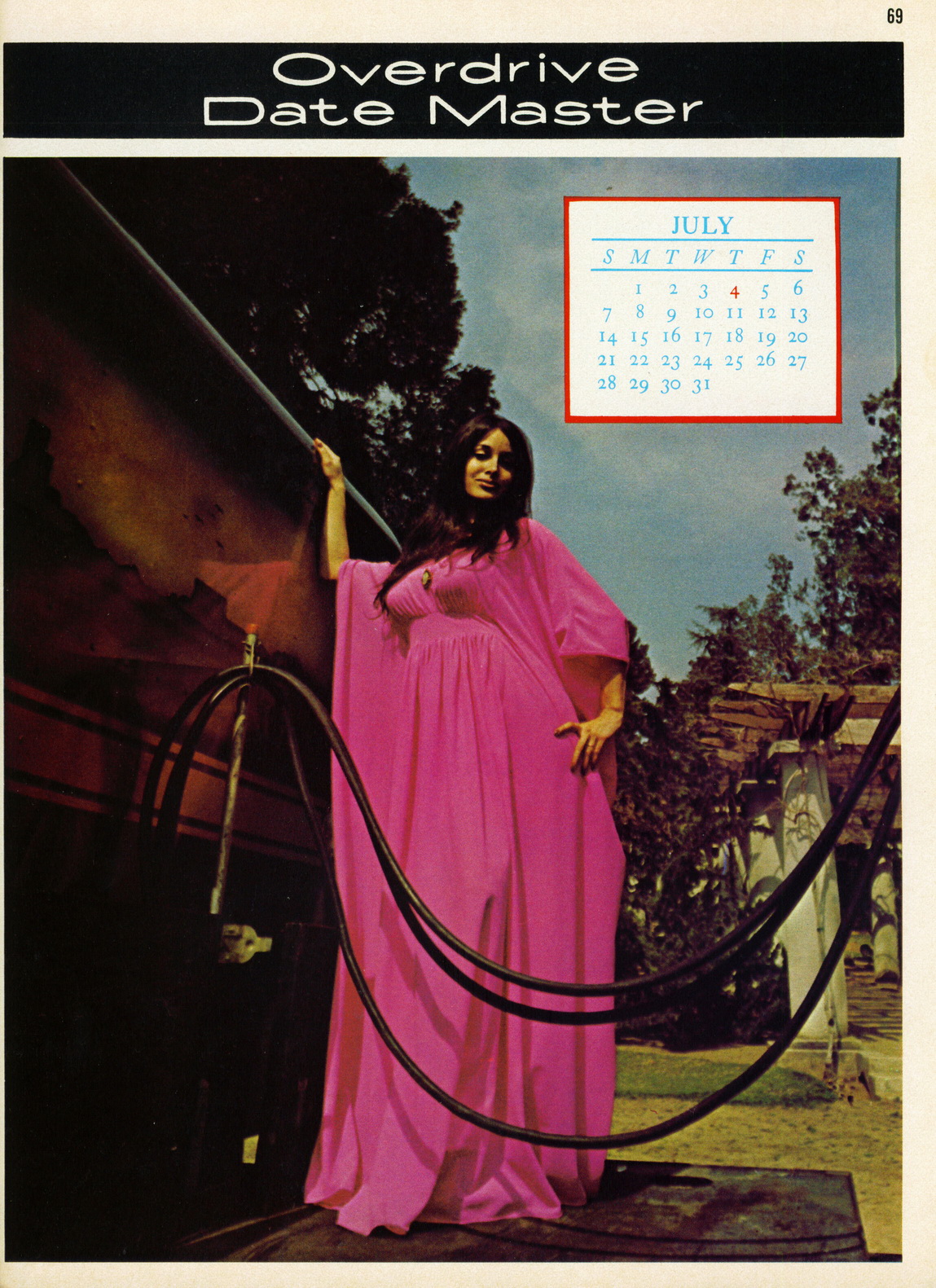 August 1974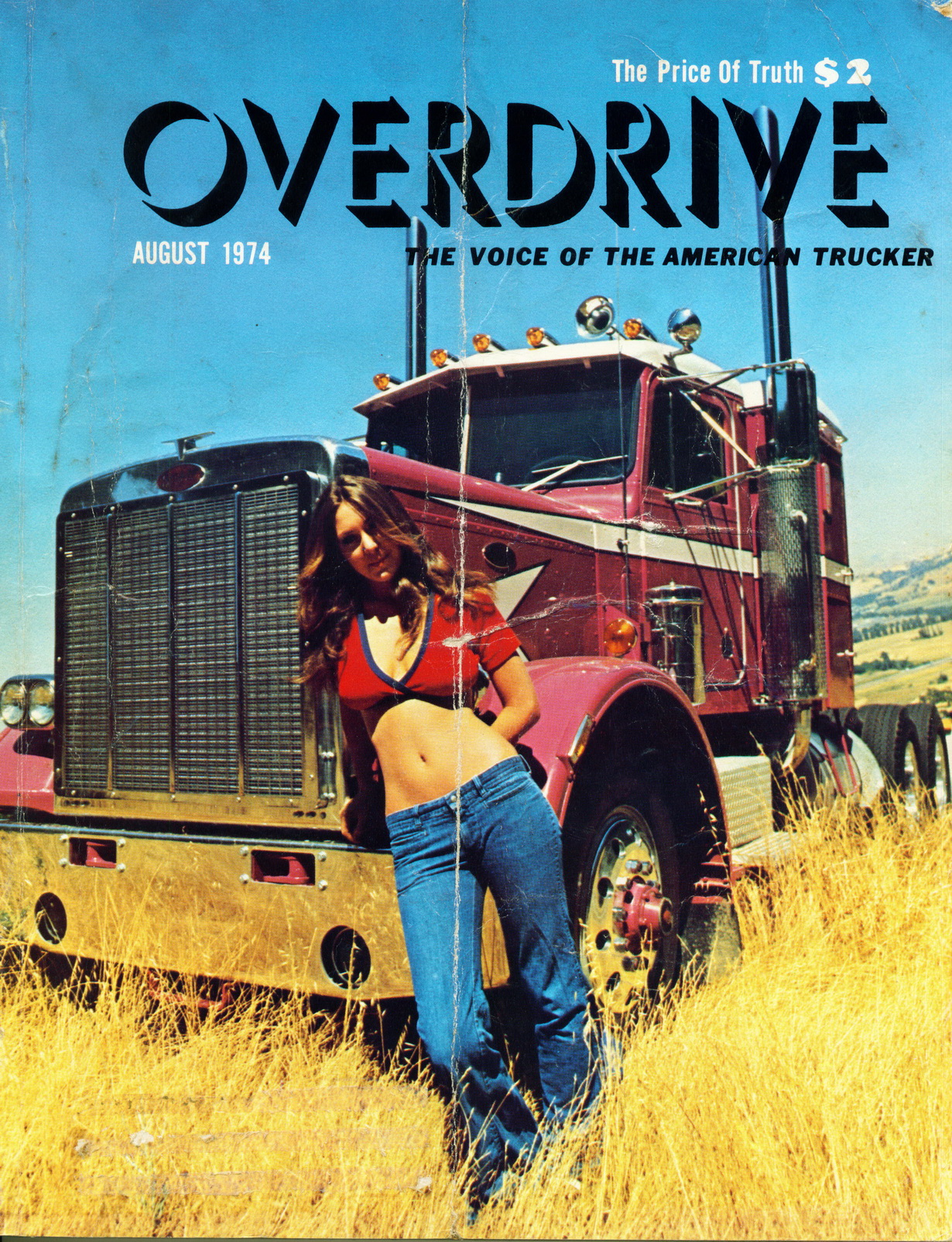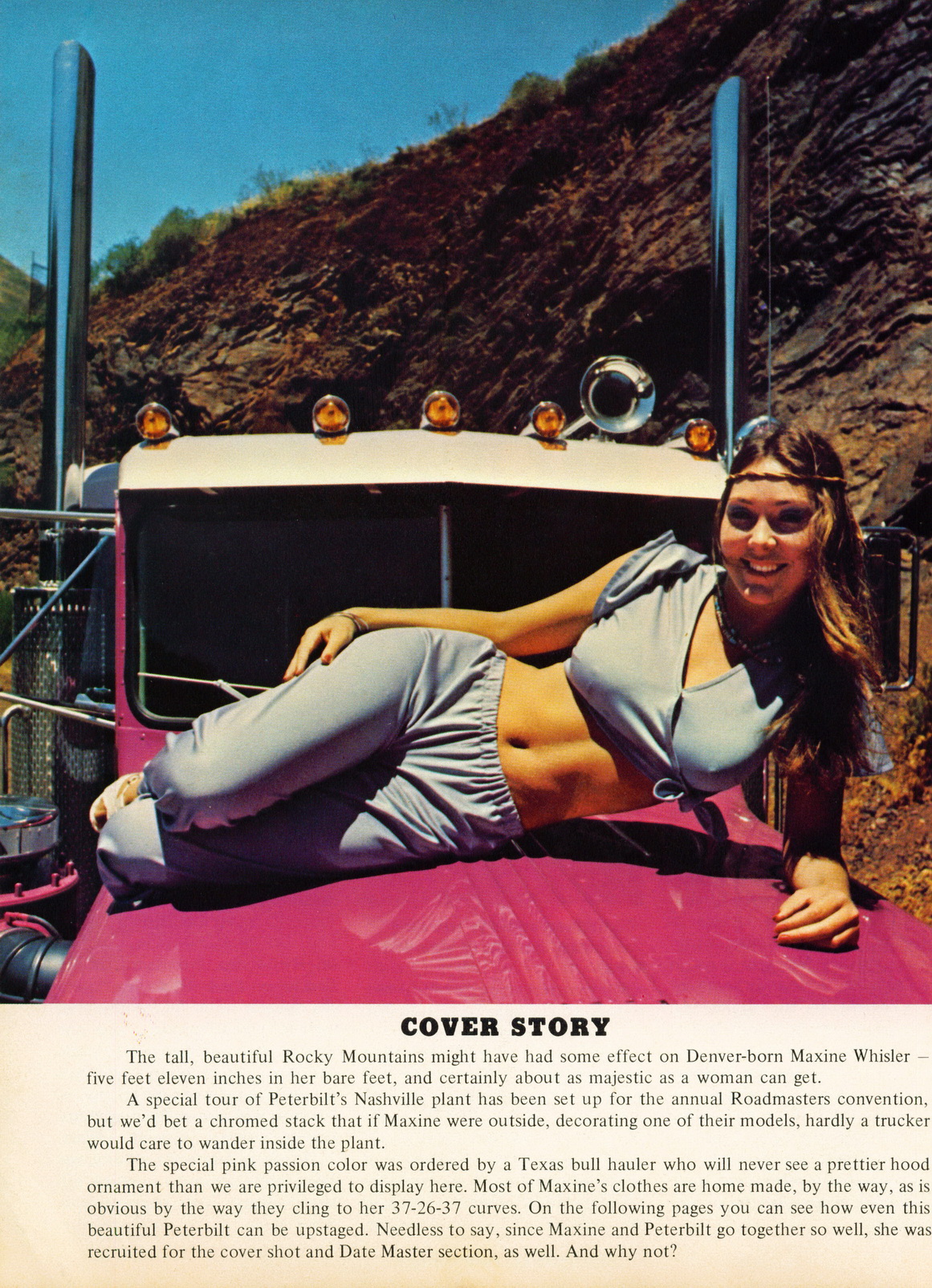 "Most of Maxine's clothes are home made, by the way, as is obvious by the way they cling to her 37-26-37 curves."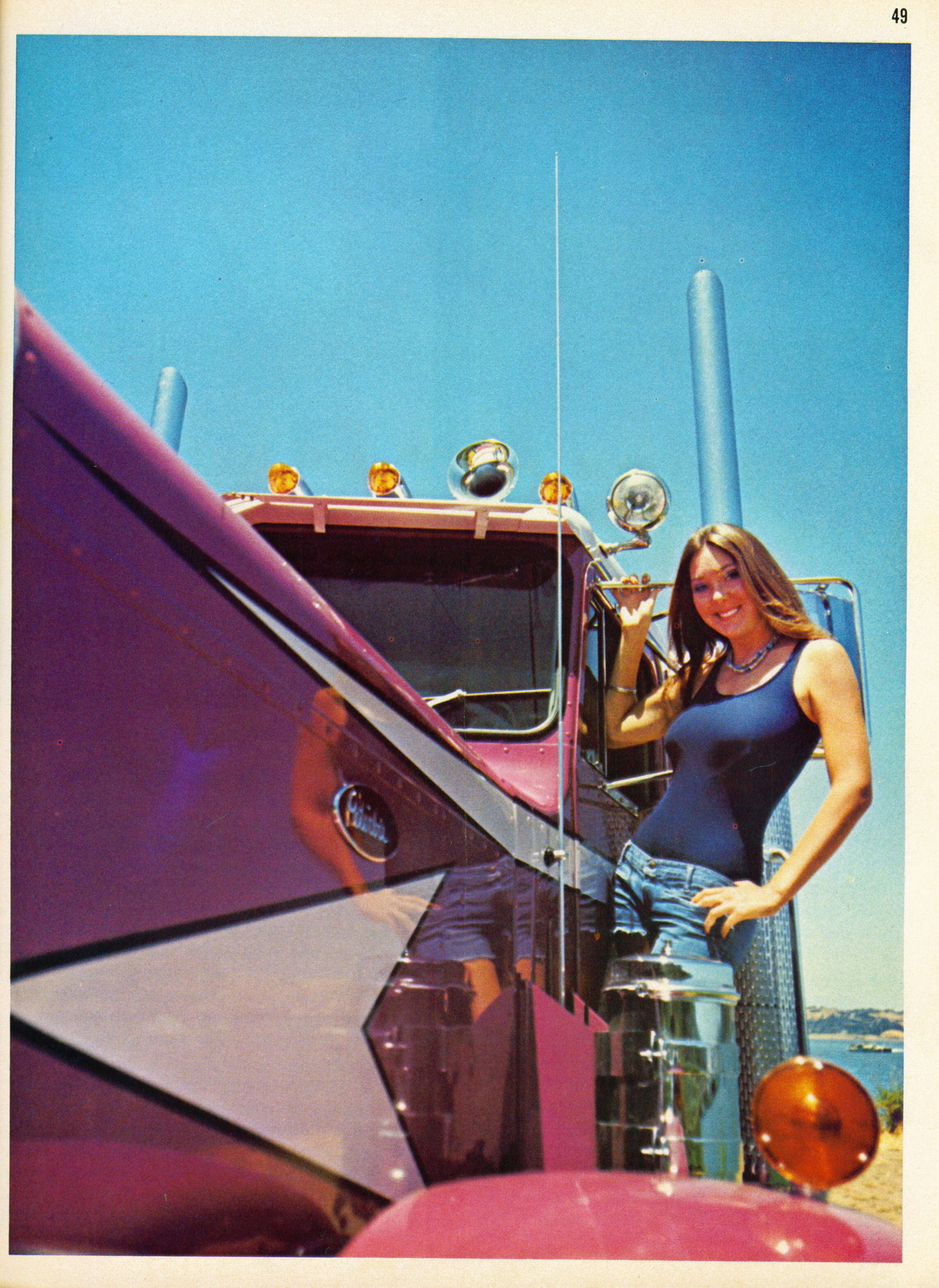 January 1975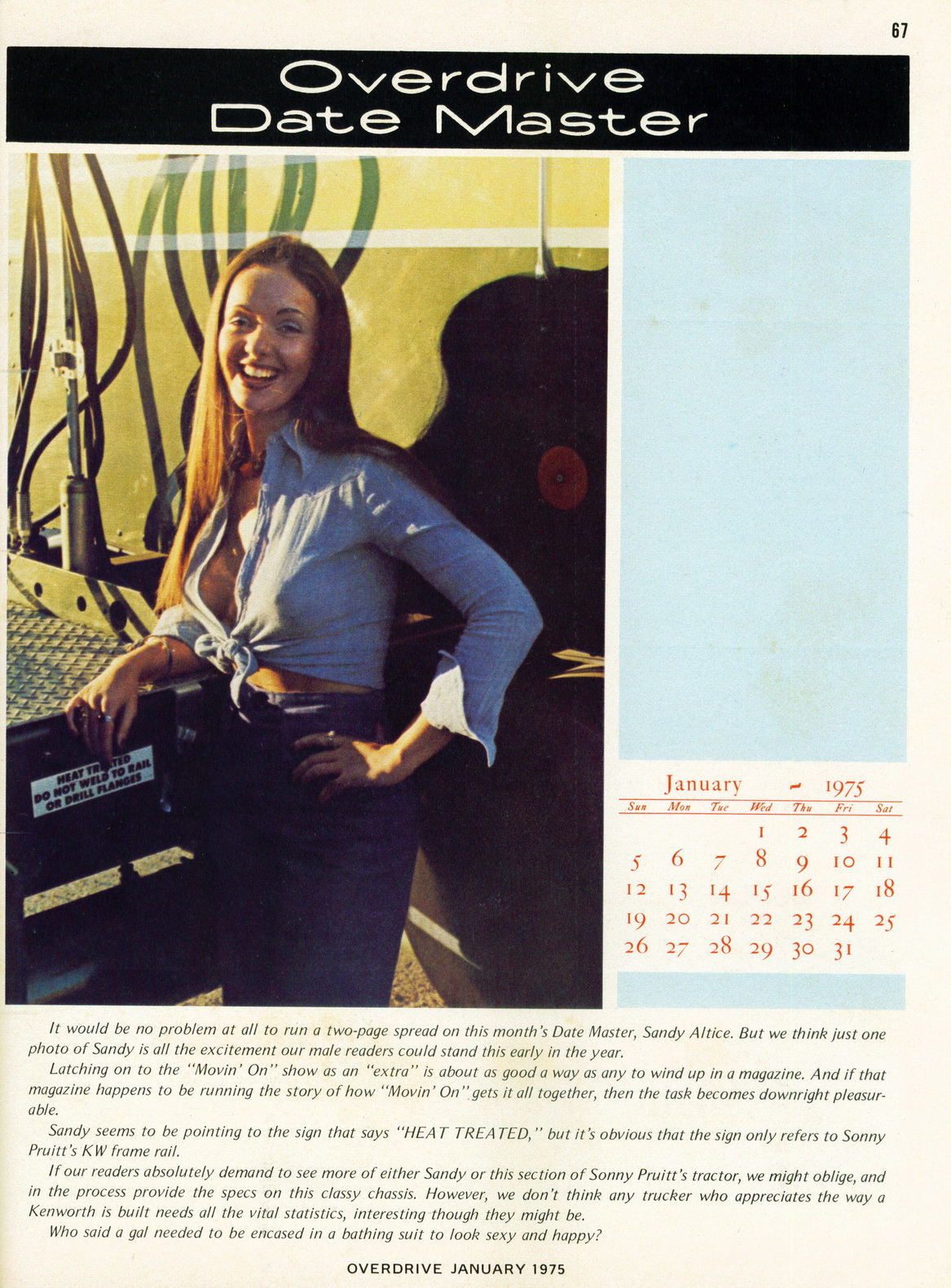 This month's Date of the Month gets shafted – she's not on the cover, nor does she get a photo spread.  The writers provide an explanation: "…we think just one photo of Sandy is all the excitement our male readers could stand this early in the year."
Februrary 1975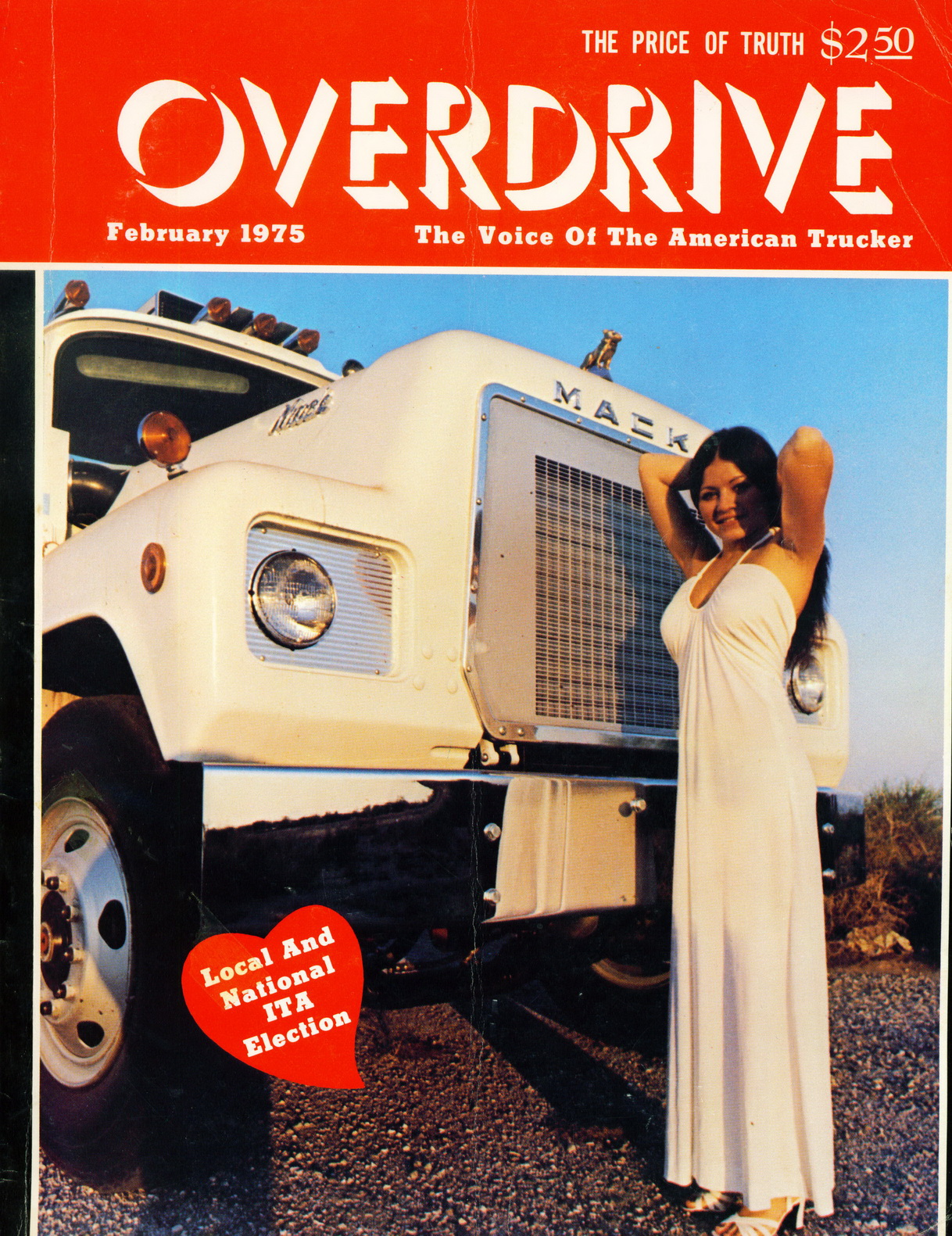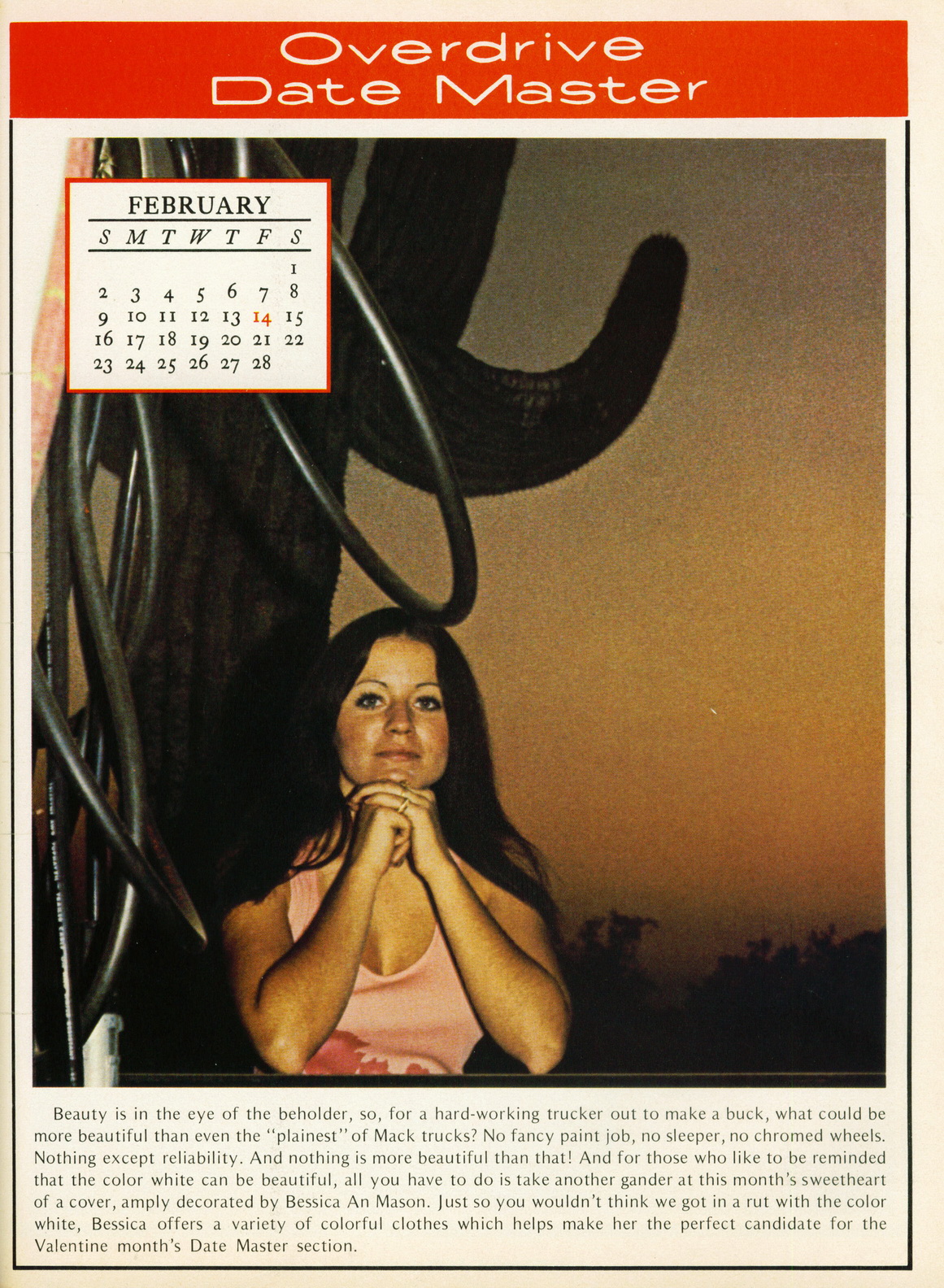 March 1975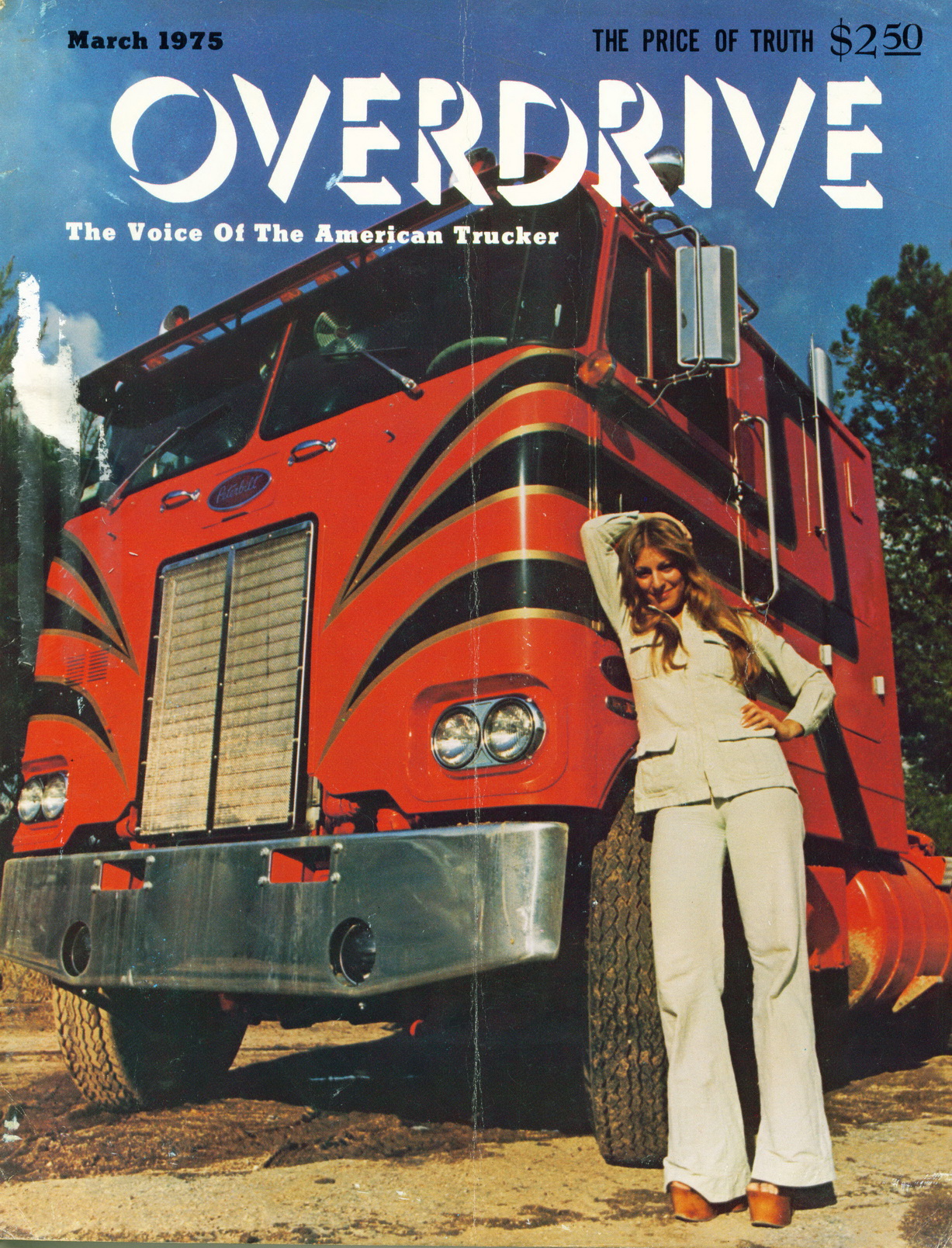 Man, dig those platform shoes!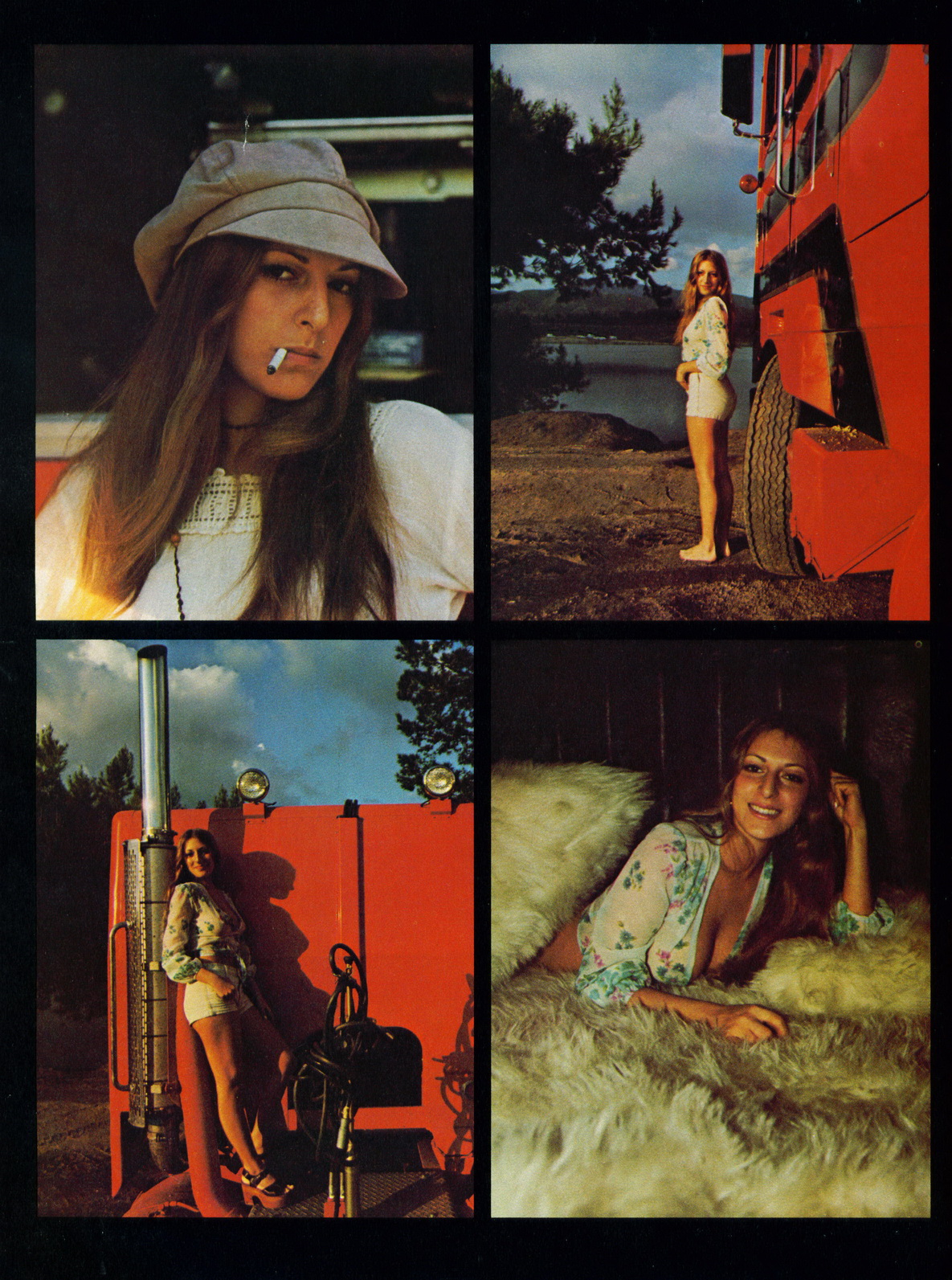 April 1975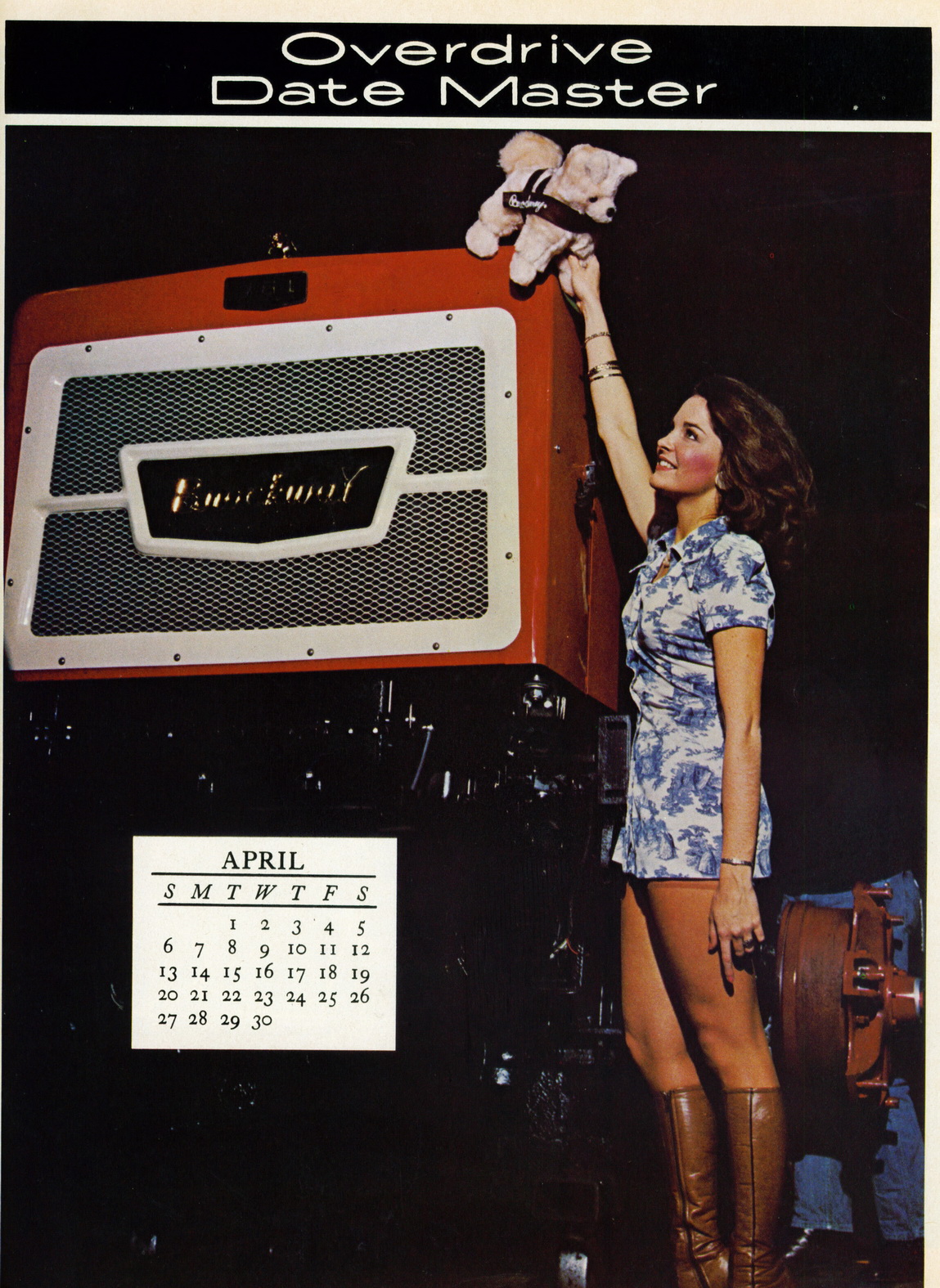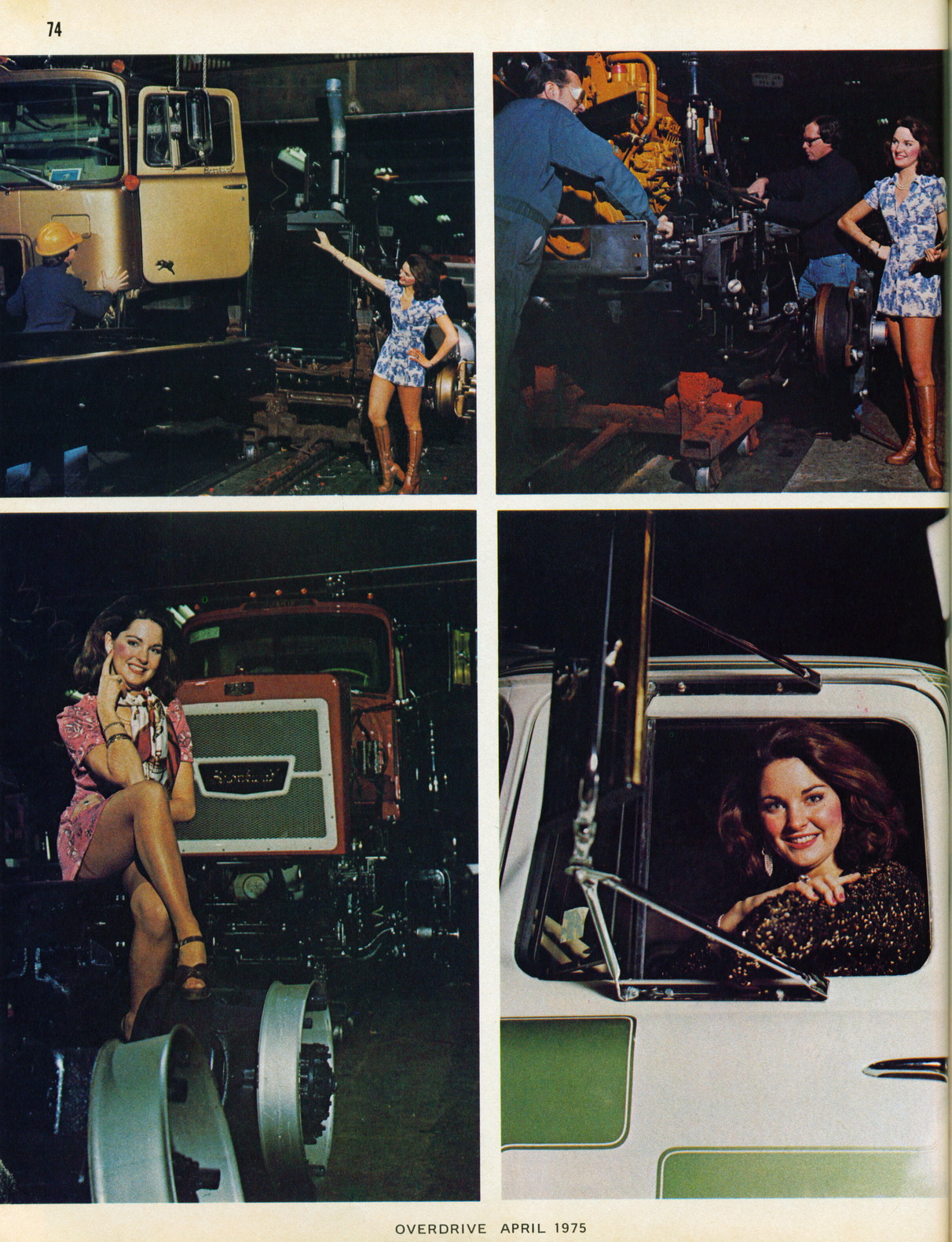 June 1975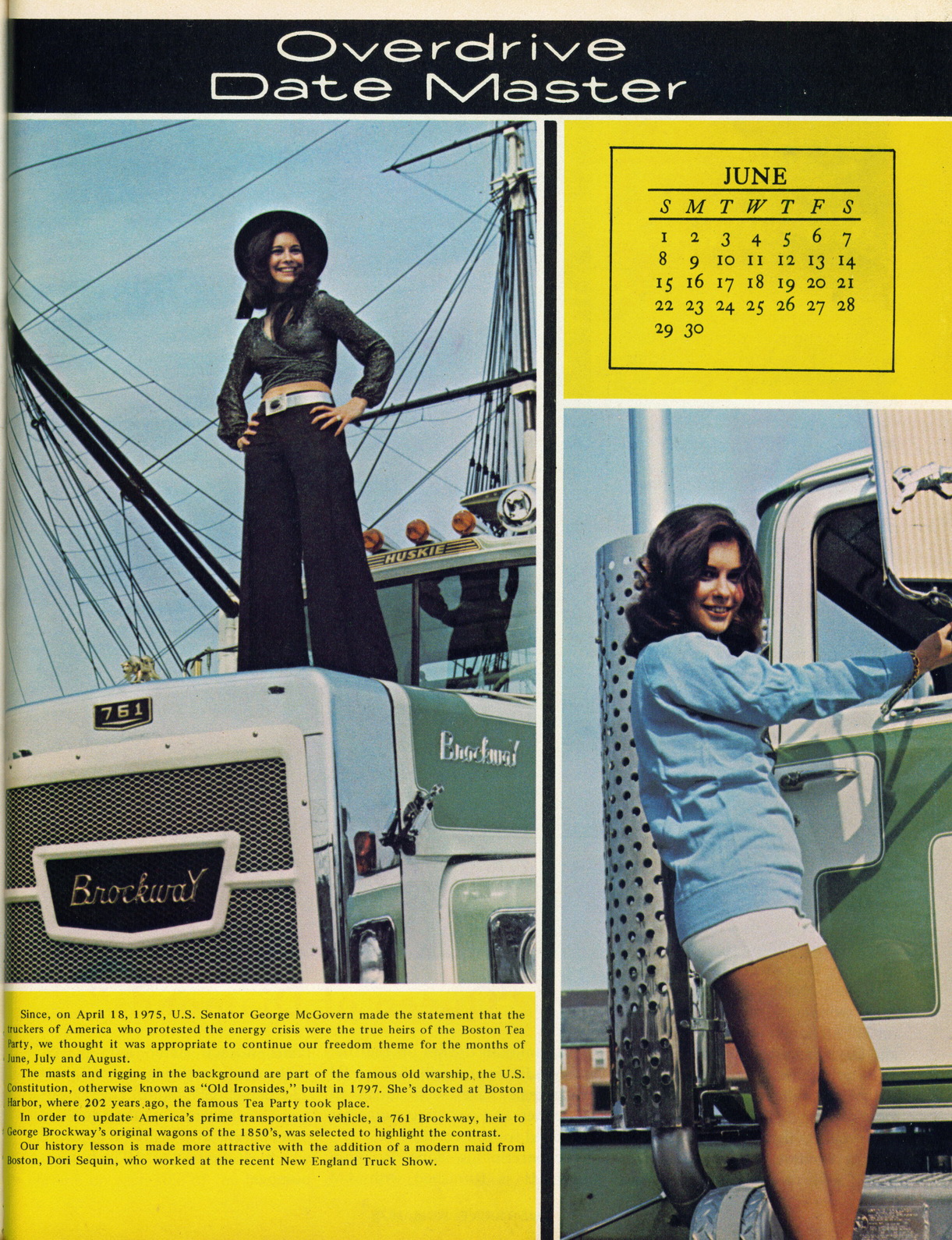 "Since, on April 18, 1975, U.S. Senator George McGovern made the statement that the truckers of America who protested the energy crisis were the true heirs of the Boston Tea Party, we thought it was appropriate to continue our freedom theme for the months of June, July and August."
July 1975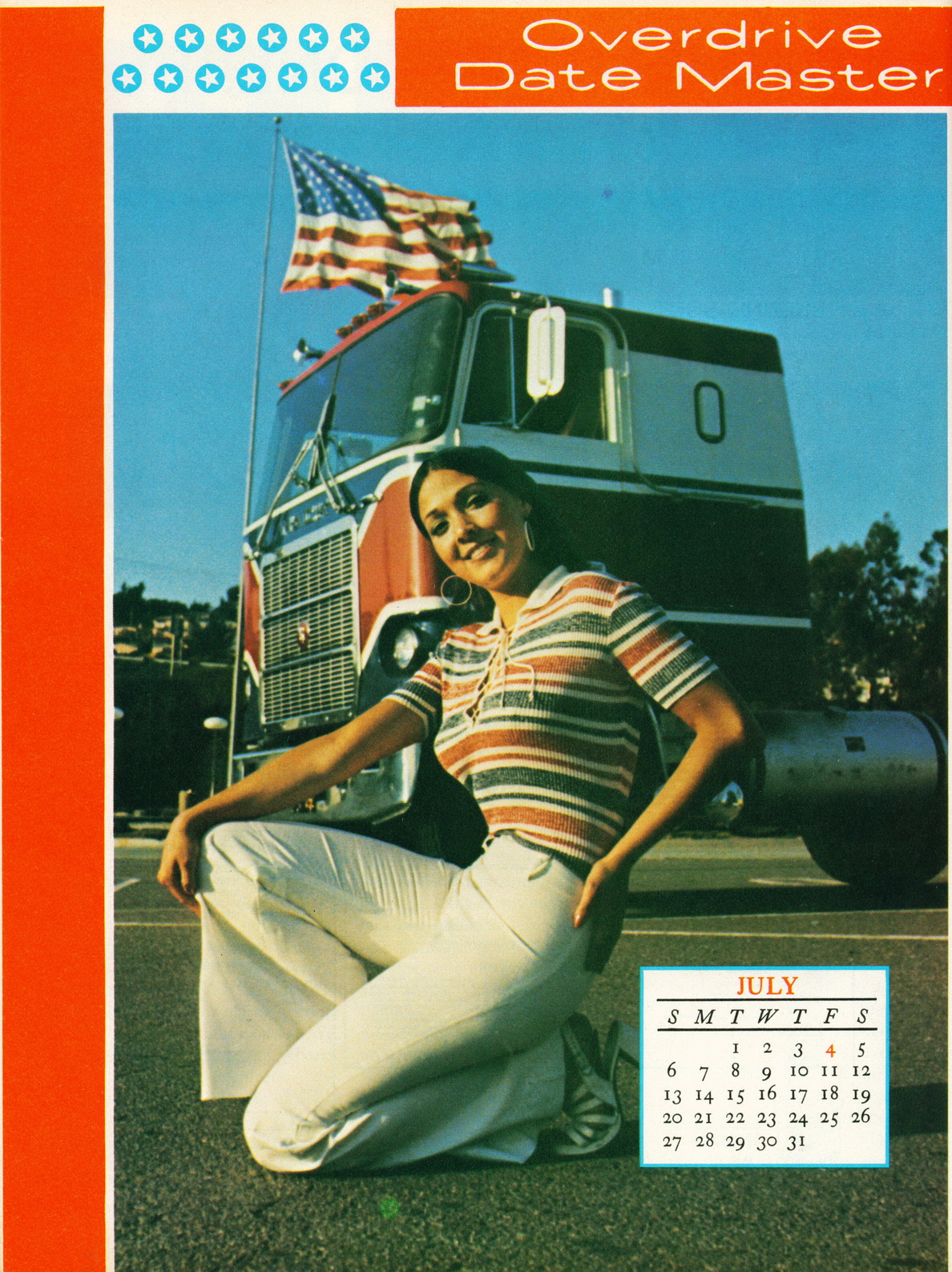 February 1976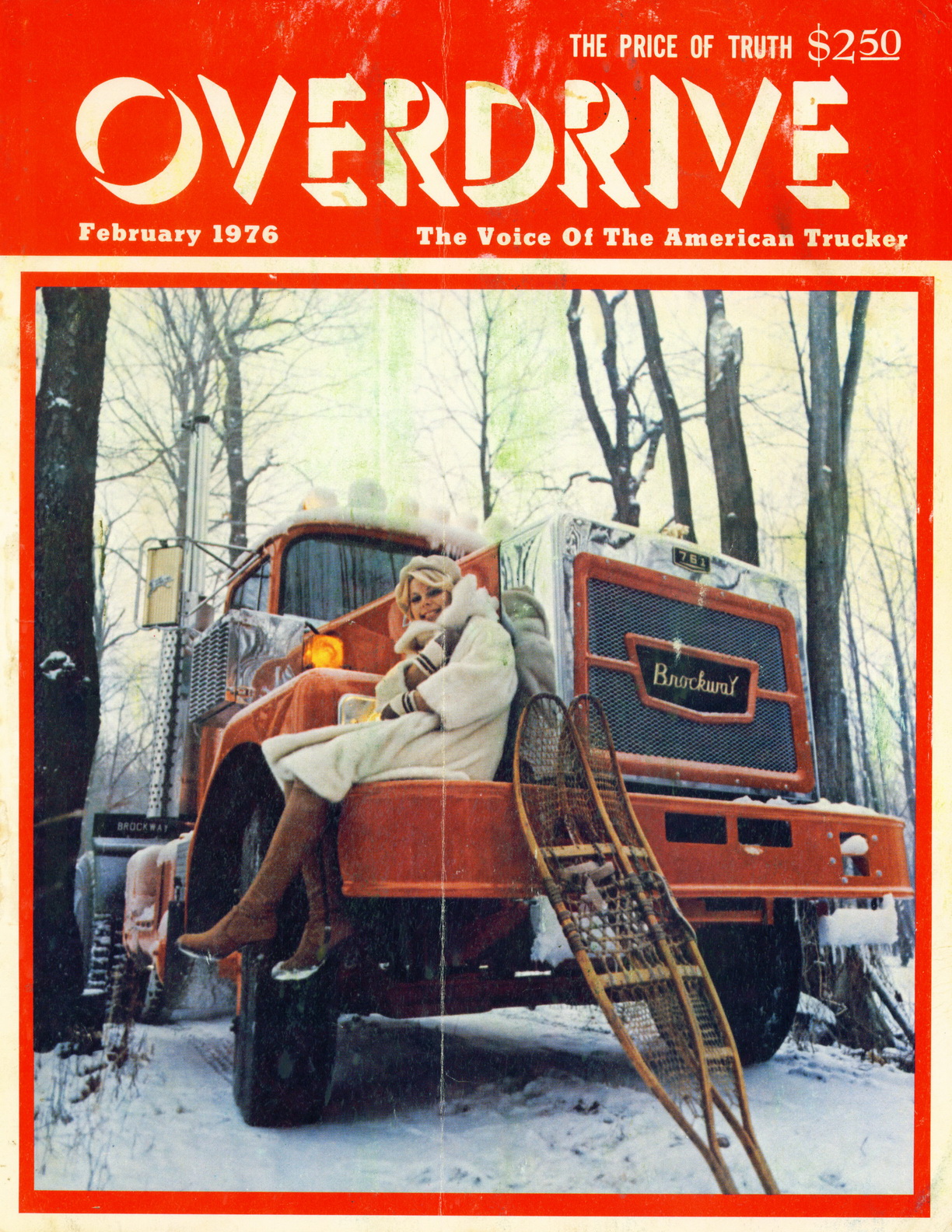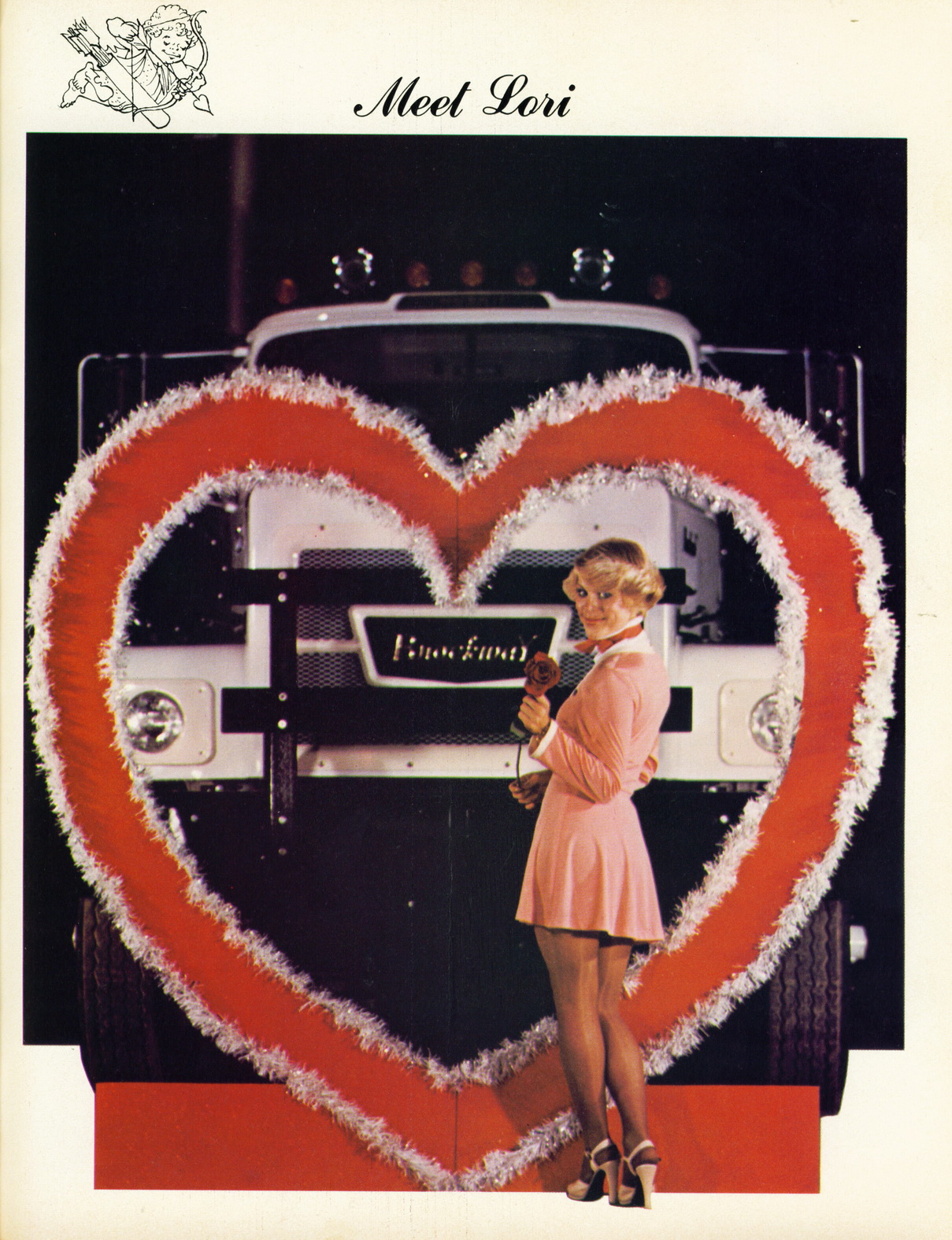 August 1976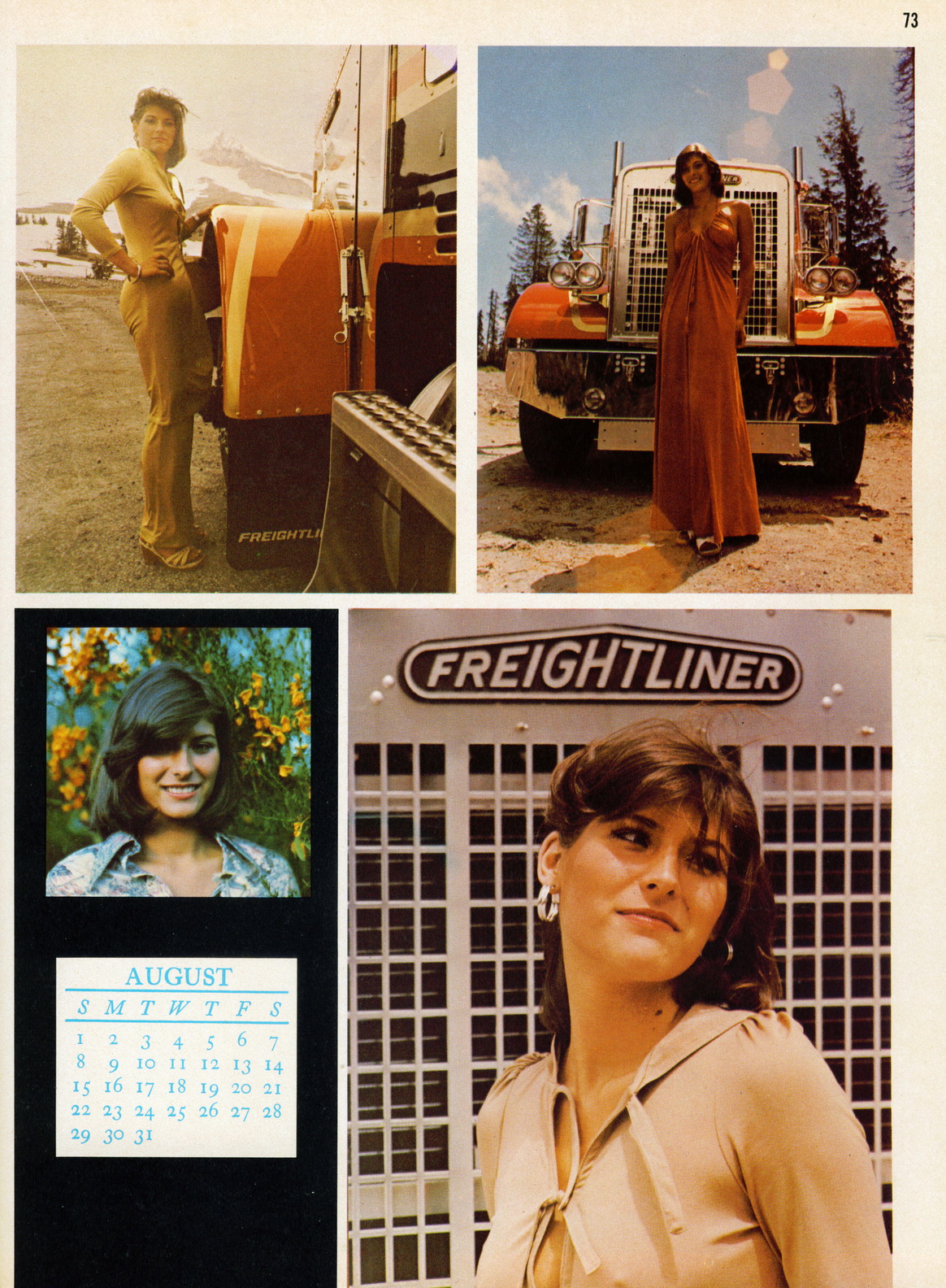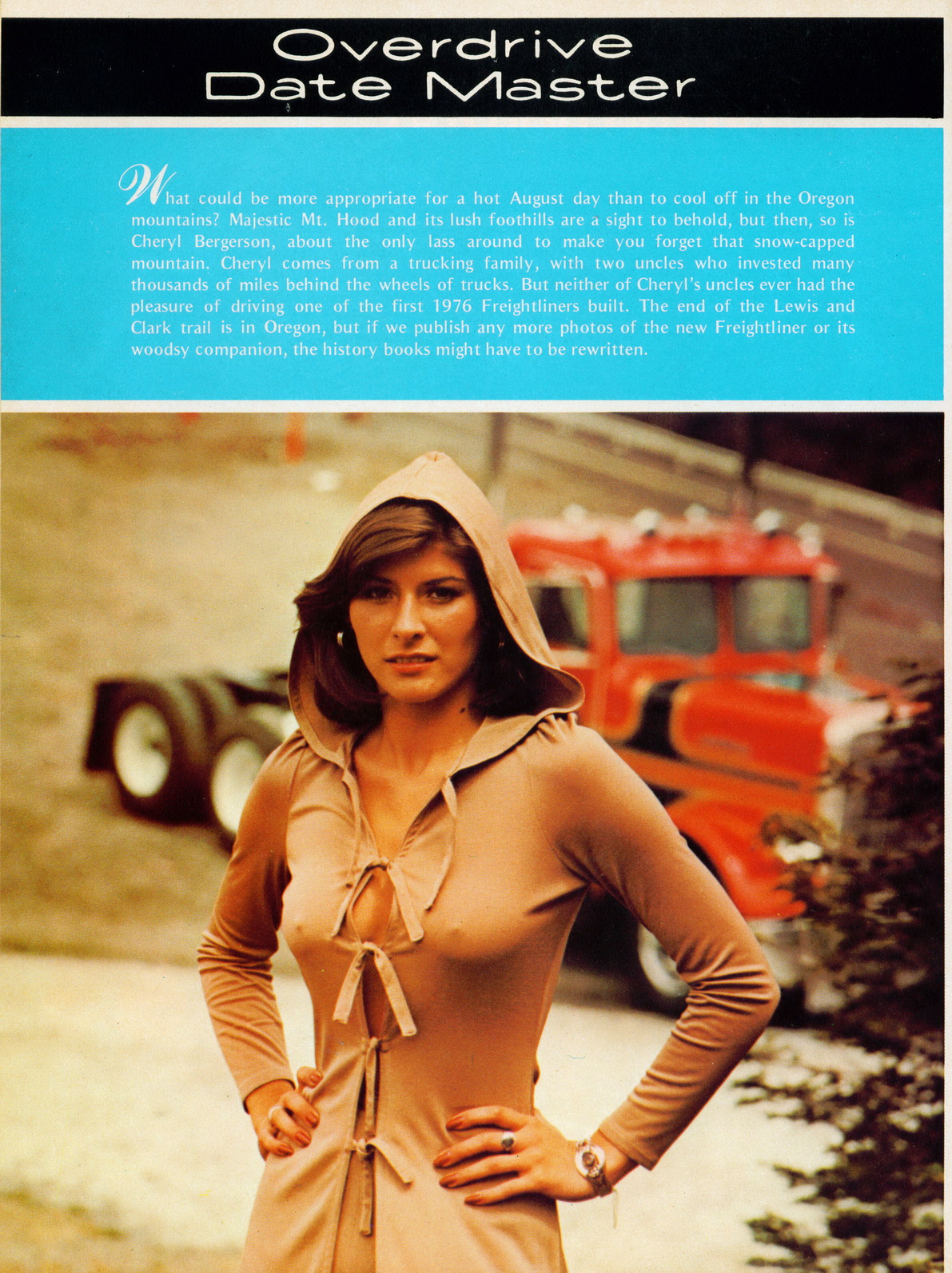 Suffice it to say, sales for bras and braziers were way down in the mid seventies.
December 1976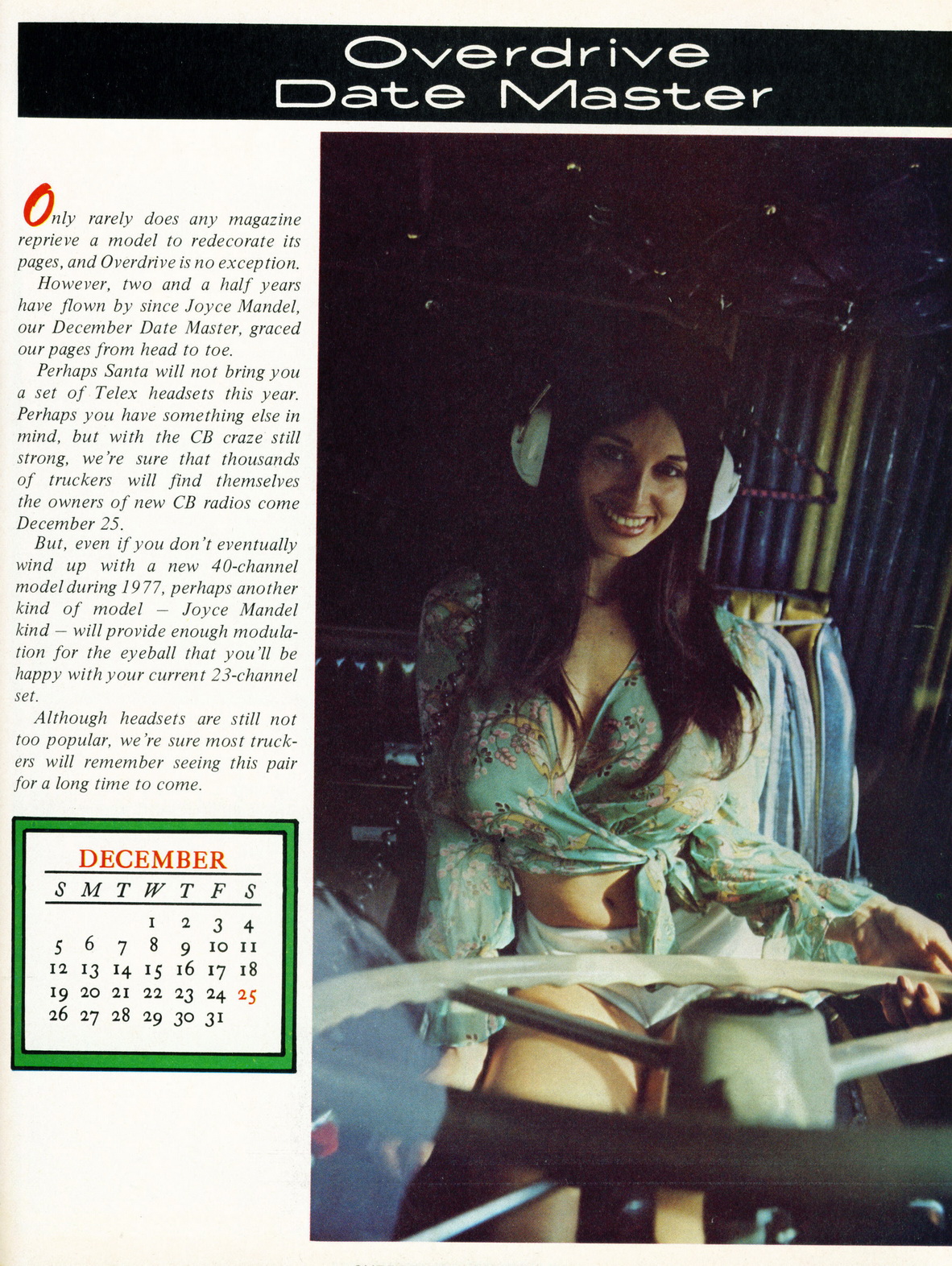 Well, there are still four more years left of the 70s, but I think we've more than exceeded the internet's allowable levels of trucks and bra-less seventies chicks.  Until next time.