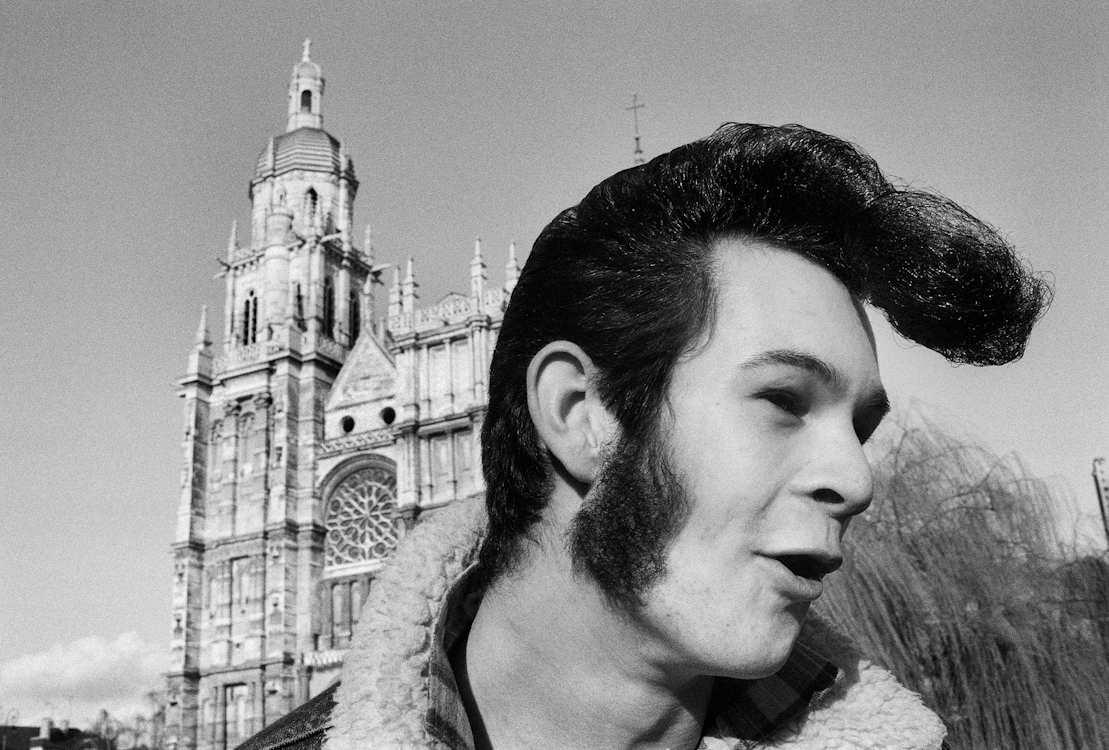 It's Normandy, France, 1982. Gil Rigoulet is taking intimate, fly-on-the-wall photographs of youths reigniting louche Rockabilly style, a look and culture spawned in 1950s Tennessee. This was the pulsating sound of white, working class, rural America, a raucous mash-up of blue, country and rock'n'roll.
For three months, Gil trailed Marco, Raynald, Michel, Eric, Boume, Lionel, Titi, Denis, Alan, Jimmy, Laurent, Bouboule and the others, peering into their bedrooms, watching them getting their greased-back pompadours styled at the Tuffier hairdressing salon, browsing Carl Perkins, Jerry Lee Lewis, and Elvis Presley records at the King Bee record store, riding in the group's Simca Arondes, drinking at the Liberty and dancing at Ranch Jularedo. Rockabilly got softened by Hollywood and marketing, but in 1982 Normandy, these youths were looking for an authentic rebellious edge.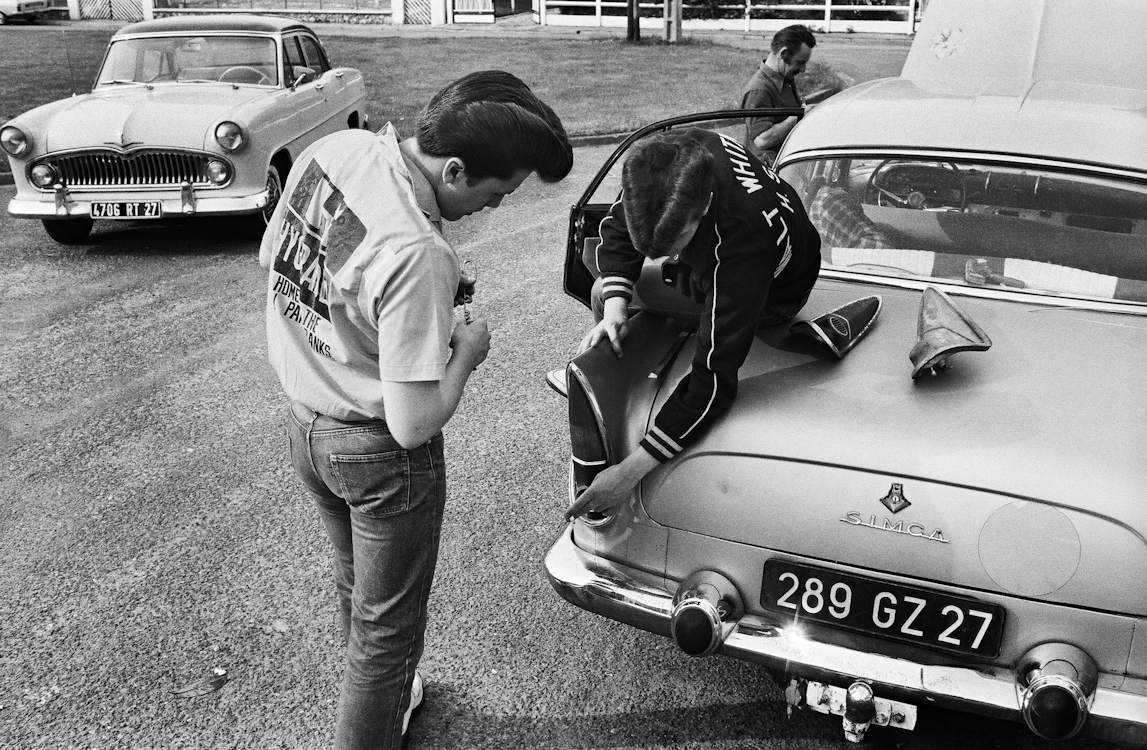 Gil Rigoulet's portraits and street photographs of the scene was compiled into his cracking book Rockabilly 82.