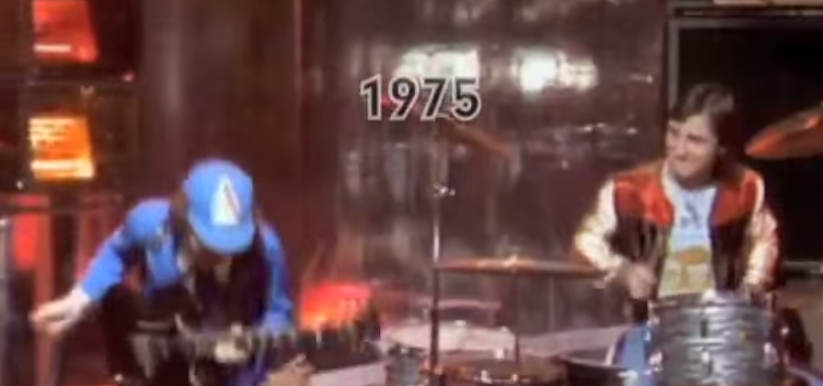 IT'S 1975 and AC/DC are making their debut TV appearance with Bon Scott on Australian pop show Countdown.
Countdown was the most popular Pop music show in Austrlia.
This 1975 intro was a cracker, introduced by former Ausiie PM Sir John Gorton
YouTuber Matilda Lee has created this highlights package. As ever with pop TV, the lowlights are the more memorable bits:
AC/DC kicked off with Baby, Please Don't Go. It nearly never happened:
With only seconds to go before taking the stage, Bon still hadn't appeared. When he did, right at the last minute, he was dressed as a schoolgirl, complete with blonde wig, tattoos and a disturbingly short skirt. The band could hardly play for laughing and for Mark Evans it must have been an interesting introduction to what made AC/DC special. The look on (drummer) Phil Rudd's face said it all. (AC/DC – Uncensored on the Record)
Would they be allowed to get away with it in these censorious times?