Just think, in 40 years there will be an article about all the things kids of the 2010s loved – Remember Minecraft? Remember Spongebob? (Although, I'm sure the Spongebob machine will still be rolling in 2054).
For now, it's Generation X's turn to hearken back to their younger days, and wax nostalgic about watching Captain Caveman on Saturday morning, eating a bowl of Frankenberry in your Han Solo footie pajamas.  God knows we've spent the last few decades hearing about the Baby Boomers' Golden Youth – we've paid our dues, and now it's our turn…. But just the boys.
Sorry, ladies.  A girl's list is forthcoming, but today is boys only. (And, yes, we know boys and girls can like what they want, it's just that in our house the boys liked this stuff and the girls preferred something else.)
1.  Monsters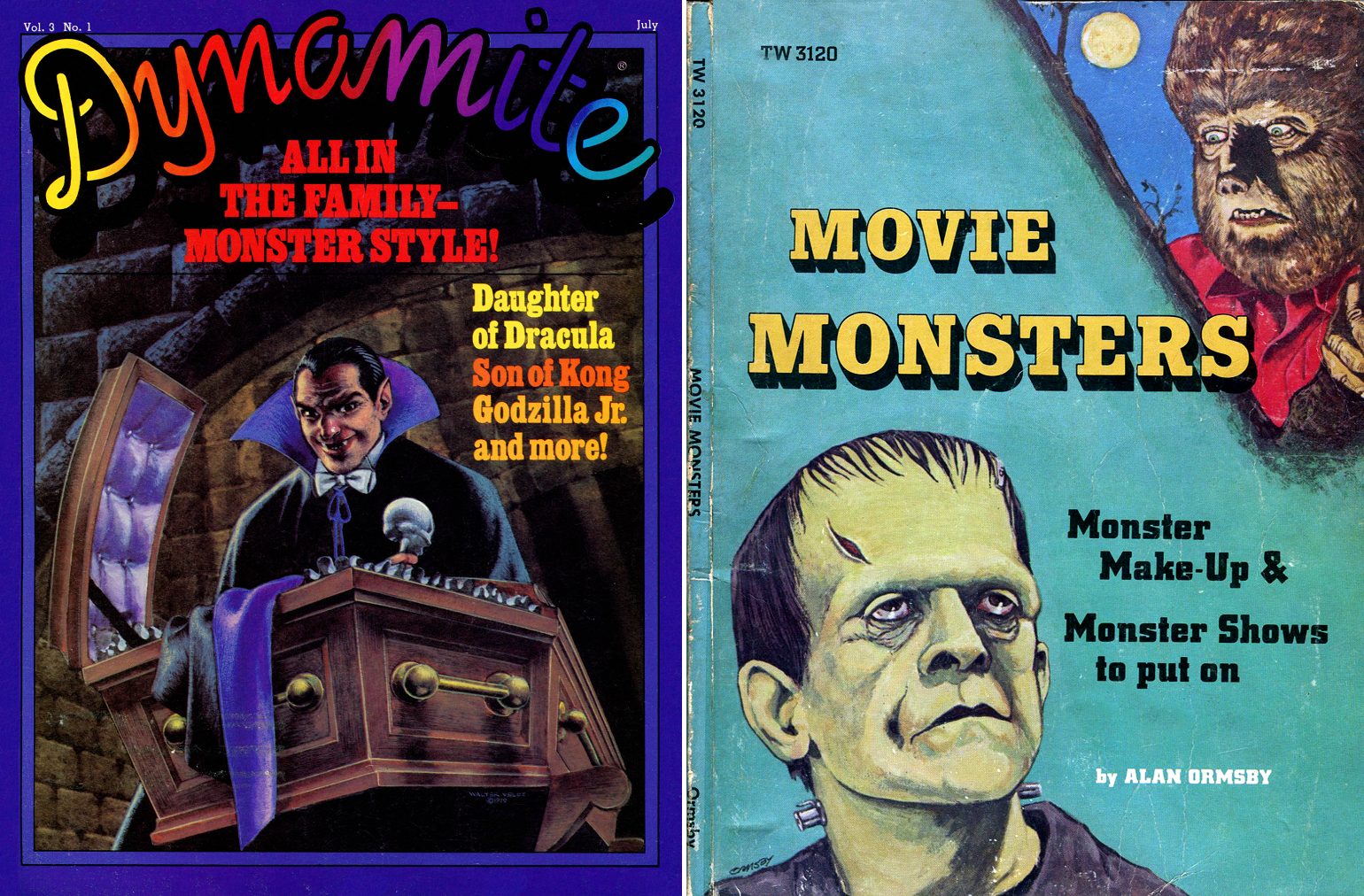 The Boomers had their Monster Renaissance in the late 1950s when they rediscovered the Universal monsters, and the drive-ins became glutted with creature features.  The Gen Exers are a smaller group, so there wasn't quite the same monster explosion when they hit their monster phase – less an explosion, more a gentle tremor.
Monsters were popping up in special issues of Cracked, as cartoons (Count Chocula, Groovy Goolies, Scooby-Doo), a healthy amount of toy and model merchandise, and on TV and film (the King Kong remake, In Search of… with Leonard Nimoy, and an endless stream of old monster movies on late night television – a medium not be underestimated in the 70s).
2. Truckers
The Boomers had cowboy idols; boys of the 1970s idolized truckers.  The anti-establishment, wild and free outlaw spirit was alive and well with the truckers.  There wasn't a whole lot of difference between Bandit (of Smokey & the Bandit) and the bandits of old Westerns.
Of course, just like the cowboys, reality barely resembled the fictional portrayals.  A trucker's life was (and still is) one of grueling schedules, low wages, and precious little excitement.  But since when did reality get in the way of childhood fantasy?
3.  Saturday Morning Cartoons

Ever watch an episode of Blue Falcon & Dino-Mutt?  The animation is woefully bad; obviously done on the cheap with precious few movement and scenery changes (which all require time and money to create).  This was the case for essentially every animated program that aired on Saturday morning – yet we lapped it up and begged for more.
You see, there were no 24 hour kid networks, spewing forth child-centric programming all day, every day.  Back then, you only had 3-4 channels, and they were chock full of adult shows like All in the Family and Columbo.  In the latter half of the decade you had shows like Mork & Mindy and The Incredible Hulk which the whole family could get behind.  However, those weren't kid only.
"Kid only" means Superfriends, The Krofft Super Show, The Funky Phantom, Jabber Jaw, Speed Buggy, Laugh-O-lympics,… you get the picture.  These are shows mom, dad and your older siblings shunned.  This was YOUR time.  Saturday morning was your one special moment in the week; it had to be seized and treasured like fine wine.  For next week it was back to Sonny & Cher and (gulp) Maude.
4.  Car Chases

Guys were in love with car chases in the 1970s.  I can't explain this phenomenon, but, somehow, every male-oriented movie or TV show seemed to contain the pre-requisite car chase.  Sometimes they were dynamite (ex. Race with the Devil's badass RV chase) and sometimes shamefully awful (ex. Convoy's woefully lame sand dune chase) – it didn't matter.  We just had to have our car chase fix.
Certainly, this strange obsession wasn't limited to kids – adults loved their car chases just as rabidly.  As with disco and so many other things that start out as fads for adults, if they are pervasive enough, will trickle down to the grade-school set.  What starts as high quality adult car action as in Bullit (1968) and The French Connection (1971) ends up as kid-friendly fluff as in The Dukes of Hazzard and Cannonball Run.
5.  Space Anything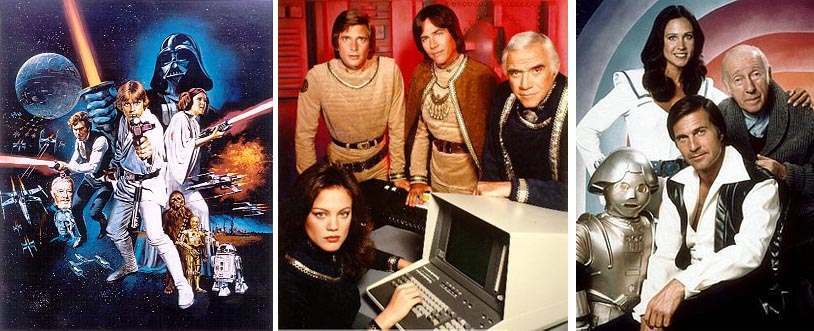 You can thank Generation X youngsters for the science fiction explosion of the late 70s via Star Wars.  Yes, the film was fun for all ages, but, for whatever reason, kids (primarily young boys) latched onto it with the intensity of a Large Hadron Super Collider.
Before Star Wars, there was a lot UFO interest and Star Trek had been popular primarily with the Boomers… plus a smattering of sci-fi offerings that in no way appeased the GenXer's inner hunger for anything to do with "space".  Then came Star Wars and a generation of boys became unhinged.  We were wearing Yoda footie pajamas, trick-or-treating as Chewbacca, paying exorbitant prices for action figures (and promptly losing their tiny guns and light sabers), and going to sleep nestled in a Darth Vader bedspread dreaming about being Han Solo.  We were obsessed – it was, frankly, unhealthy.
This naturally opened the door to a billion other sci-fi realms:  Buck Rogers and Battlestar Galactica on TV and host of other lesser sci-fi offerings in the theater (The Black Hole, Flash Gordon).  Eventually, all of this would coalesce into modern day geekdom.  The next time you attend a Comic Con, know that it had its origins in the humble boys' rooms of the 70s bedecked with Darth Vader bedspreads and dioramas of action figures (missing their guns and light sabers, of course).
6.  Fleeting Moments of Super Powers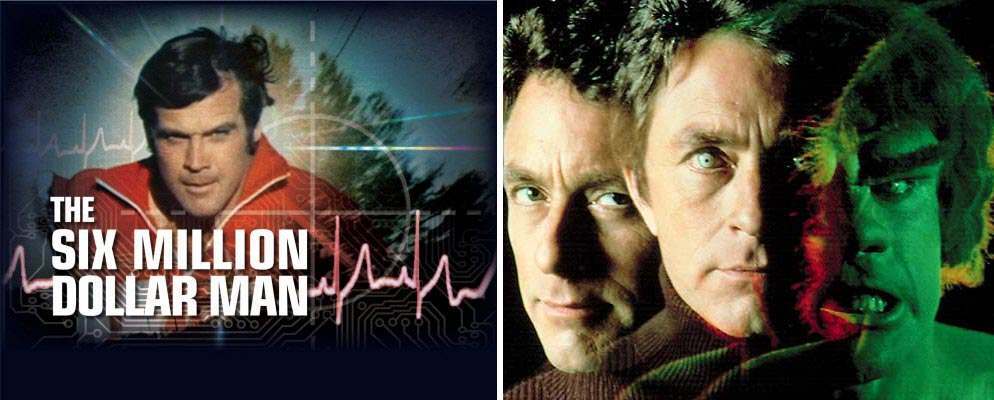 I'm sure the love of anything with "super powers" transcends the generations; however, kids of the 70s were on fire for super powers.  We'd sit through a full hour of The Incredible Hulk just to taste a few brief seconds of Lou Ferrigno.   We'd sit through an hour of The Six Million Dollar Man and the annoying blathering of Oscar Goldman just to catch a few whiffs of bionic action.  We'd happily suffer through the romance and plodding storyline of Superman: The Movie for a glimpse of super powers.  These were the days before CGI – live action super powers were expensive; so, we treasured every fleeting second.
7.  Critically Unloved Music

This is the basic job of pre-teens, to support and even idolize cheesy pop stars no self respecting young adult would be caught dead listening to.  So, while 20-somethings of the 1970s were enjoying Sabbath, The Ramones, Floyd and Roxy Music, the playground set were busy listening to ABBA, Andy Gibb and K-Tel records.  Whether it was Cliff Richard's "Devil Woman" or  KC & the Sunshine Band's "Boogie Shoes", the youngsters were lapping it up without a care of what older crowds considered "cool" or "uncool".
Real success came when a band could rope in both older and younger audiences.  For instance, "Beth" by Kiss was big at the junior high; yet, the band still appealed to high-schoolers, but were patently uncool to those in college.  It's a complex business, this cool and uncool designation.