Between 1863 and 1877, Italian-born Felice Beato (1825–1908) recorded life in Yokohama, Japan. He and his staff colorized by hand the albumen prints.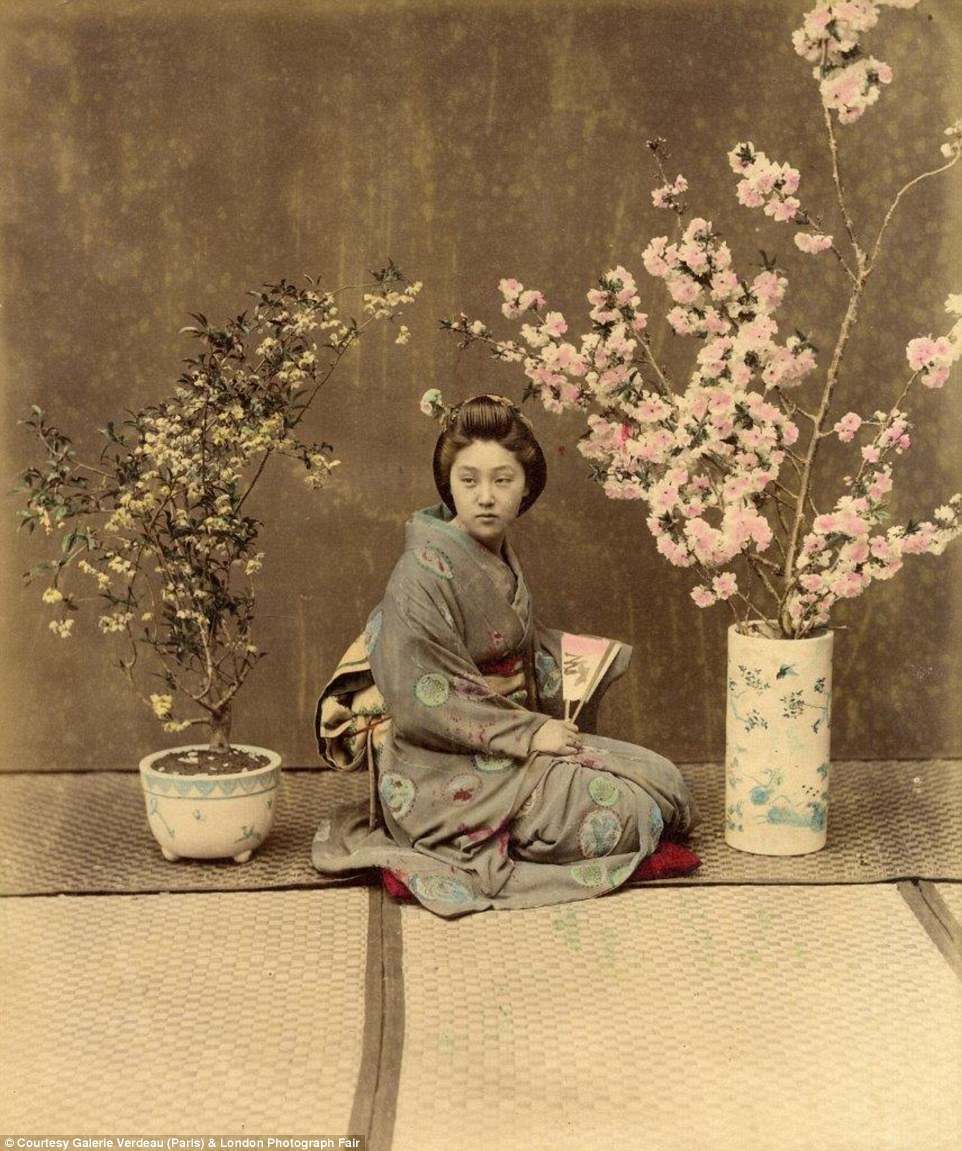 The Met Museum profiles the photojournalist:
Beato was one of the finest professional travel photographers of the nineteenth century. He lived and worked in Japan from 1862 until about 1885, and dedicated himself to the comprehensive documentation of every aspect of the country, which had newly opened to the West. This straightforward but intense study of an anonymous samurai dates from early in Beato's period in Japan, and prior to the devastating fire that destroyed his studio and most of Yokohama in October 1866. After 1615, when relative peace reigned in Japan and the importance of martial arts declined, most sumurai-the top of Japan's social hierarchy during the Edo period (1603-1868)-became bureaucrats, teachers, or artists. Just a few years after Beato made this photograph, the feudal period in Japan ended with the Meiji Restoration. And after more than eight centuries of military leadership, the sumurai class was officially abolished.
The Hearst Museum has more on the journalist's travels:
A naturalized English subject born in Venice, he led a colorful life. Beginning in 1850, he worked with his brother-in-law, James Robertson, in the Mediterranean (Constantinople, Athens, Malta, Cairo, and Palestine). One of the first war photographers, Beato documented the Crimean War (1855), the Indian Mutiny (1858), China (where he was the first photographer, in 1860), and the Sudan (1885).
Spotter: London Photograph Fair