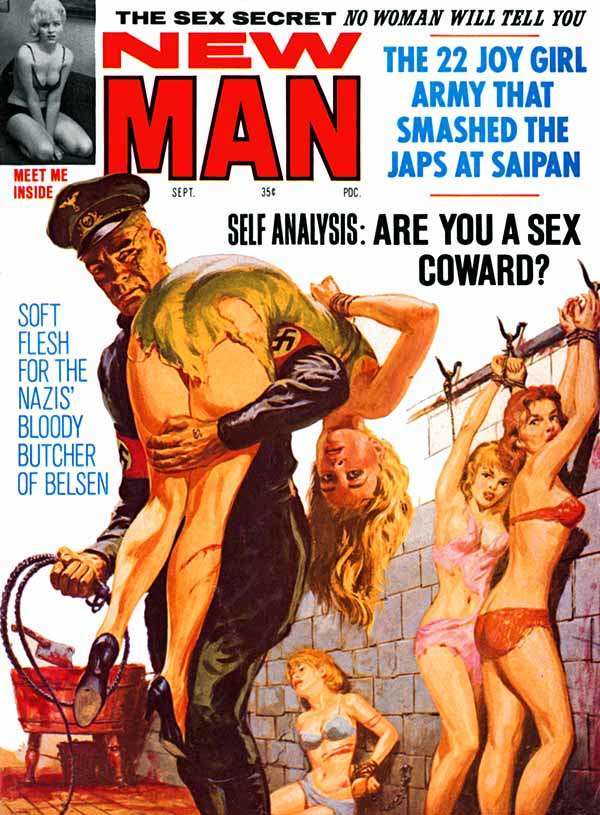 Back in 1965 there was only one game in town for a five-year-old with 2d burning a hole in his pocket. It was down to the sweet shop for a wax-paper packet of Battle cards – three lurid paintings accompanied by a flat rectangular strip of Bazooka bubble gum.
They were printed by A&BC, an English company that usually produced bubble-gum cards with footballers and cricketers, but which had struck a deal with the American company Topps. This gave them access to the work of Norman Saunders, an illustrator specialising in covers for 'pulp' novels, who had produced two previous sets of cards, Mars Attacks and Civil War News.
Saunders' cards had attracted criticism in America, but sold very well in Britain. Battle did just as well, until it parents over here started looking at them, and discovered that they contained pictures of hospitals being ransacked, children being shot, and, most bizarre of all, a shackled woman being whipped by a topless man as a smiling Nazi officer looked on approvingly. In case anyone missed the point, the whip had a hook on the end.
Questions were asked in the House of Commons, and four cards were withdrawn. Two of these – Confession By Force and The Torture Chamber –are reproduced here, in case anyone doubts their existence.
Mind you, Saunders had some form – his previous work wasn't exactly Sunday School material, and sexual violence was never far from the surface. After Battle, he produced some excellent Batman cards, full of weirdness and violence. But the writing was on the wall, and he never achieved the gonzo insanity of his heyday.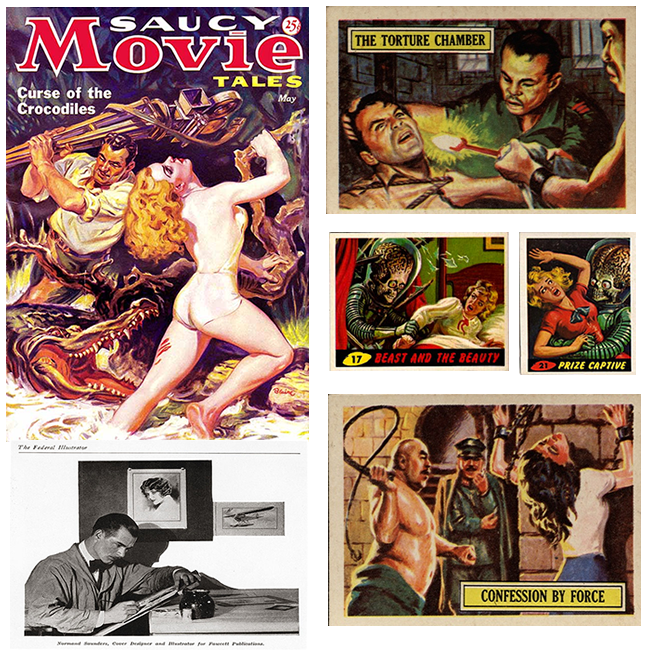 For more Saunders: www.normansaunders.com
– Ed Barrett