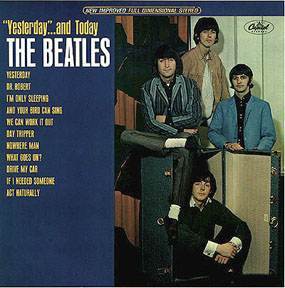 THE Beatles albums are the cornerstones of the popular music canon. Please Please Me, With The Beatles, A Hard Day's Night, Beatles For Sale, Help!, Rubber Soul… They sold in their millions all over the globe.
In America, however, things were very different. The group's early material was owned by different labels, leading to an unseemly scramble as different Beatles singles were released in competition with each other.
Eventually Capitol – part of EMI, the Beatles' British label – took control. But even then, the chaotic money-grabbing continued.
As soon as they had 11 available tracks, including singles and B-sides, Capitol would release an album. (The American version of Help! was the worst offender, with a mere seven Beatles tracks, including singles, plus a bunch of film-score instrumentals.) This shameless policy meant that while the Beatles released an impressive five albums in Britain during the three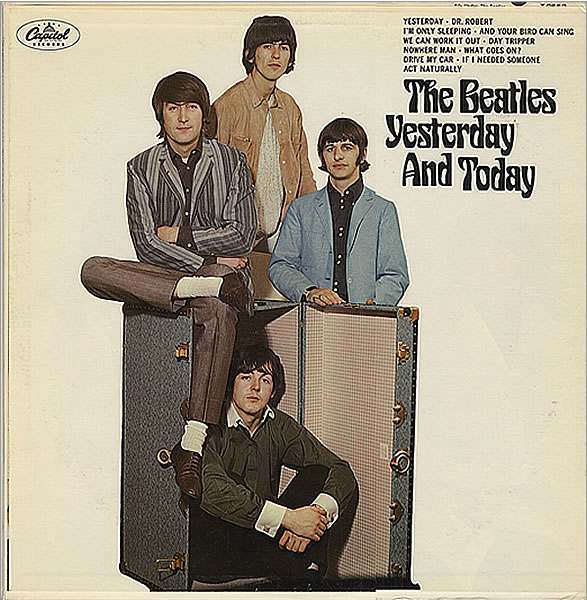 years from 1964 to 1966, their US total came to an extraordinary twelve. That's an average of one album every three months.
Apart from milking the band for all it was worth, this policy also made for some strange track listings. So when early recordings became available from the forthcoming Revolver album, Capitol threw them in with a bunch of leftovers from Rubber Soul and Help! plus the singles Yesterday, Day Tripper and We Can Work It Out.
They called the album Yesterday… and Today, and it is remembered not for its contents (which by sheer luck fitted together surprisingly well) but for its notorious – and now legendary cover.
To describe this record sleeve as unusual would be an understatement. In place of the usual group shot was a picture of "the boys" in white butchers' coats, covered in chopped-up baby dolls and pieces of meat. The executives promptly flipped their Beatle wigs and recalled the disc.
A Capitol spokesman said:
"Through a sampling of public opinion we discovered the album picture was misinterpreted… so it has been withdrawn in favour of a more conventional cover."
The company was at pains to point out that the picture was taken in London, and was "The Beatles' own idea of pop art satire". It was rumoured that the band intended the picture as a comment on the way their albums were "butchered" by Capitol, but the Beatles' own version of events is more prosaic. It was the photographer's idiosyncratic idea, they said, and they willingly went along with it. The shoot wasn't even intended to be for an album cover.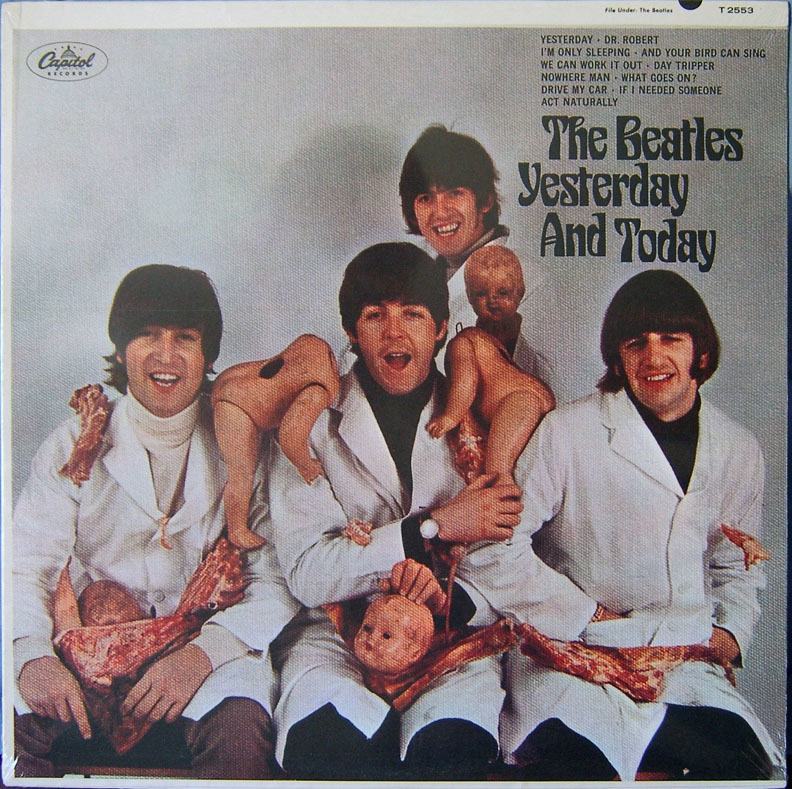 The recalled albums were sent back to the shops with a pasted-on picture of the band sitting with a steamer trunk. Before this, however, a small number of promotional copies with the original picture had already been sent out. These "butcher sleeves" became collectors' items, and a shrink-wrapped copy was sold for $457 in 1974, which seemed an incredible price at the time. Before long they were selling for thousands.
As word got around, people started to scrape off the paper "slick" from their regular copies of Yesterday… and Today in order to reveal the original picture in all its glory. The irony today is that because so many people have now have removed the pasted picture, the "trunk" version is now very rare – and valuable.
In a final twist, it turns out that a "purple" variation on the trunk cover had been produced, only to be abandoned in favour of the pasted-over version. One of the four known surviving copies of this purple sleeve was valued at $15,000.
And if you dismantle the first 100 copies of Sgt Pepper, you will find a tiny cartoon by John Lennon, showing the Queen in a compromising position with Harold Wilson. But that's another story…
For more butchery.
The Top 20 Children On Album Covers, A Wikipedia Special
The 20 Best Christmas Album Covers Ever