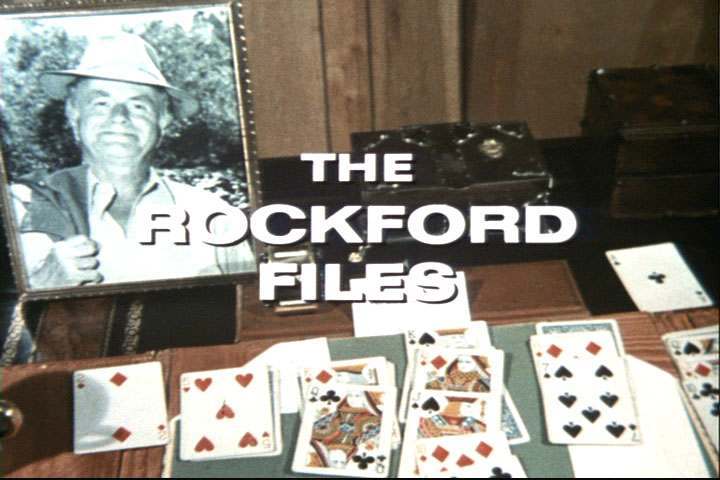 The Rockford Files (1974-1980) always began the same way: the phone is ringing; an answering machine starts up (a Dictaphone remote Ansafone 660, since you asked); the message plays:
 "This is Jim Rockford. At the tone, leave your name and message. I'll get back to you."
The spoken intro was captivating, letting viewers peer into the life of blue-collar, Los Angeles-based private investigator Jim Rockford, a man living in a world of dead beats, creditors, lovers, bookies, case leads, friends, enemies, threats, cold callers and above all humor.
These are the messages from The Rockford Files Season 1 (via The Sandbox and Open Culture):
Jim, It's Norma at the market. It bounced. You want us to tear it up, send it back, or put it with the others?

Hey Jim, this is Louie down at the fish market. You going to pick up these halibut or what?

Hey Rockford, very funny. I ain't laughing. You're gonna' get yours.

It's Morrie. Got a call from Davis at the IRS. You were right. They bounced your return. Call me.

It's Laurie at the trailer park. A space opened up. Do you want me to save it or are the cops going to let you stay where you are?

Really want Shimbu in the seventh? C'mon, that nag couldn't go a mile in the back of a pickup truck. Call me.

It's Aundra. Remember last summer at Pat's? I've got a twelve hour layover before I go to Chicago. How about it?

This is the blood bank. If you don't have malaria, hepatitis, or TB, we'd like to have a pint of your blood.

This is the message phone company. I see you're using our unit, now how about paying for it?

I staked out that guy only it didn't work out like you said. Please call me. Room 234, County Hospital.

It's John Jones. What did you do the hand, son? Three fractured knuckles! You hit somebody?

Hey Jimmy, this here's Tida Skaret. Remember me? From the army. I'm stuck here in town. How about I come over and bunk with you, buddy?

This is Mrs. Mosely at the library. We billed you for your overdue book "Karate Made Easy." We abuse our libary, we don't get our cards renewed.

Mr. Rockford? You don't know me, but I'd like to hire you. Could you call me at…my name is, uh, never mind. Forget it.

Rockford, this is Mr. Dow. If you think I'm going to pay to have your car repainted, you're nuts. You can take your expense bill and stuff it.

Jim, it's Jack. I'm at the airport. I'm going to Tokyo and I want to pay you the $500 I owe you. Catch you next year when I get back.

Mr. Rockford? This is the Thomas Crown School of Dance and Contemporary Etiquette. We aren't going to call again. Now, you want these free lessons, or what?

This is Mrs. Lindis. Three times this month I come to clean and it always looks like people been fighting in there. Furniture broke, things tipped over. I'm sorry, but I quit.

Hey, Jim, it's me. Susan Ellis from the laundromat. You said you were going to call and it's been two weeks. What's wrong, you lose my number?

This is Shirley from the bank. The answers are: no, no and yes. No, we won't loan you money. No, we won't accept any co-signers; and yes, your account's overdrawn. I get off at 4:30.

This is Thelma Sue Bigsly. It's about the research I called you about, family tree. Did you talk to your daddy? We may be kin.

This is Marilyn Reed, I want to talk to you…is this a machine? I don't talk to machines.
Each message was followed by Mike Post and Pete Carpenter's cracking instrumental theme song – a Top 10 Billboard hit and 1975 Grammy award winner. Post also worked on the theme tunes for Law & Order, The A-Team, NYPD Blue, L.A. Law, Quantum Leap, Magnum, P.I., and Hill Street Blues.
And now for those ringtone MP3 downloads: