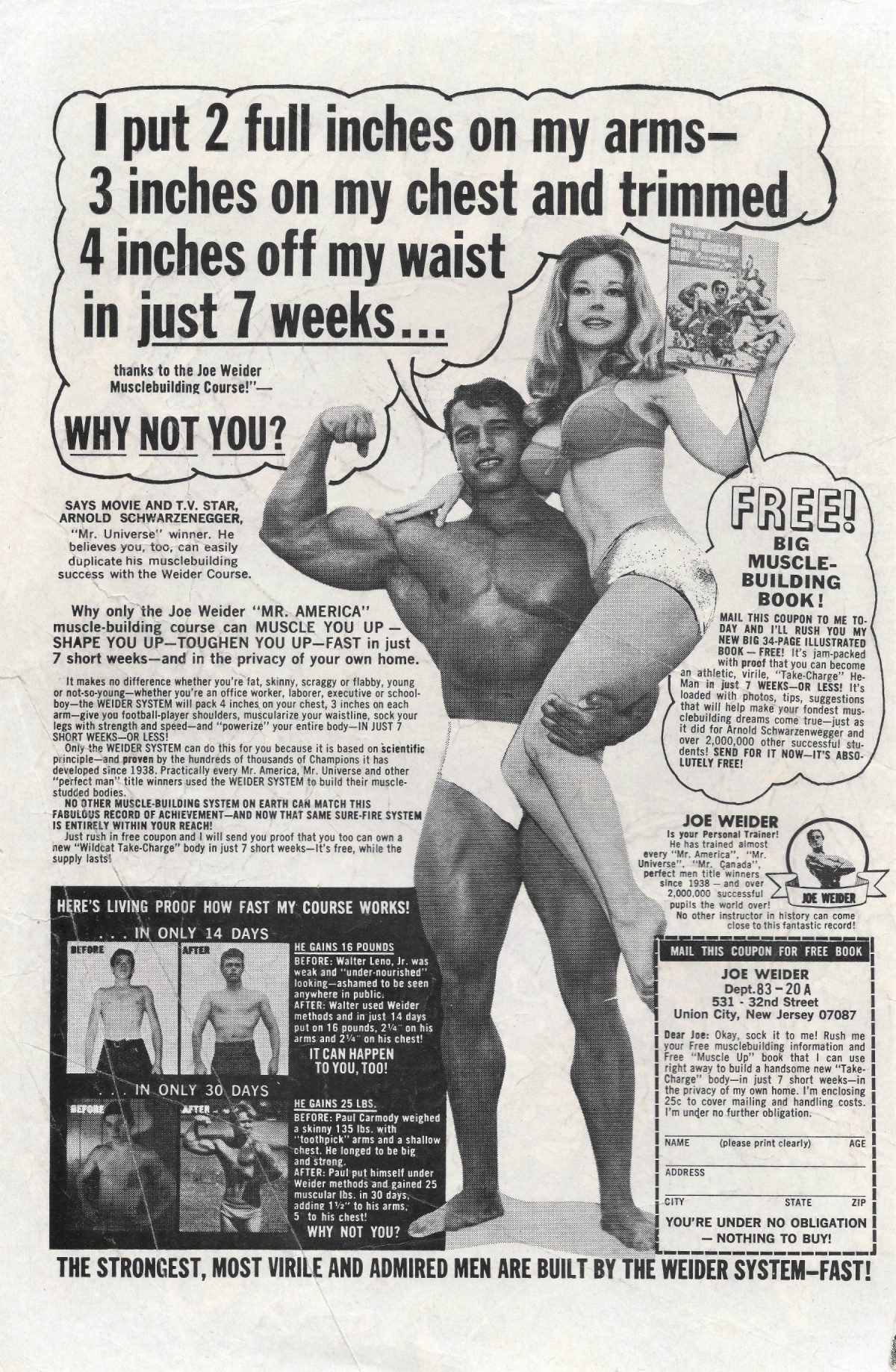 American comics first came to Glasgow as ships' ballast. In the sixties it seemed every other corner shop had a stash of these glossy-covered comics displayed on carousels or placed beside their tamer British counterparts like Beano, Topper, or Dandy. With comics like Thor, Hulk, Superman and co. it was difficult to keep collecting consecutive numbers as it was pot luck as to what arrived in the shop every month.
I bought my first Spider-Man one Saturday morning when I accompanied my Grandfather to buy half-a-dozen well-fired Morton's rolls from McGregor's shop in Blairdardie. It became a habit that every month or so, I would buy a new Peter Parker adventure, or a Thor or Hulk, or even a Casper the Friendly Ghost. Though I had my favourites, I was never too fussed so long as it was an American comic.
These Marvel and DC Comics were angelic signifiers of a life to be lived. America was multi-channel, widescreen, full colour, freeway-driven tail-fin aspirations. Britain was black and white, poverty-ruined, class-divided, public transport necessity. There were no luxuries, unless you were a public-school educated Tory bastard or a member of the Royal Family. America exported a stealthy revolution through film, TV, music, and comic books. Here was a revolution that offered the possibility of something better.
This aspirant lifestyle was codified through the adverts that linked the comic book pages. As Tom Wolfe noted at the start of the decade, "the proles, peasants, and petty burghers" of America were "creating new styles…and changing the life of the whole country in ways that nobody even seems to bother to record, much less analyse." America's youth had money to spend and were going to create their own style.
The clues were in the comic-book adverts for X-Ray specks, with which you could see the bones beneath your skin, or what was hidden under a layer of clothing; Sea Monkeys you could train who would entertain for hours; a mini-Polaris Nuclear Submarine with which to patrol local waterways; Aurora movie monster kits; and reinvent yourself like Charles Atlas or Arnold Schwarzenegger so no-one would kick sand in your face. Every kid I knew at school wanted X-ray specks, or a magic coin with which hypnotise and control others, or even a book on how to throw your voice to amaze and stun people. It all seemed too good to be true. But once the knowledge that such things existed and could be bought, things could never be the same.
An interesting footnote to all this fun, Harold von Braunhut (1926-2003) was the guy behind X-ray glasses and Sea Monkeys. He also offered readers pet monkeys, "Krazy Krabs", and "invisible goldfish" – which was just a jar of water. Von Braunhut claimed he placed around 3.2 million ads a month in all the different comic books out of DC, Marvel, Charlton, EC and co. He made a fortune. But von Braunhut was one mixed up fucker. A Jewish man who was a paid-up member of the Ku Klux Klan, a supporter of Ayran Nations and never overtly critical of the Nazis. Von Braunhut is the twisted little secret at the heart of this cultural capitalist invasion.