"Yeah, I was born in that little town… Fort Collins, Colorado. My dad owned a newspaper there, the Fort Collins Express Courier, and I grew up there. It was a very prosperous town. We had banks that looked like banks, you know, and there was a Victorian city hall. I was born in 1911 and these buildings were around when I was a kid. When I started working on Main Street, I had photographs of Fort Collins taken. I showed them to Walt Disney and he liked them very much. Disneyland's City Hall was copied from Fort Collins… so was the Bank building and some of the others."

– Harper Goff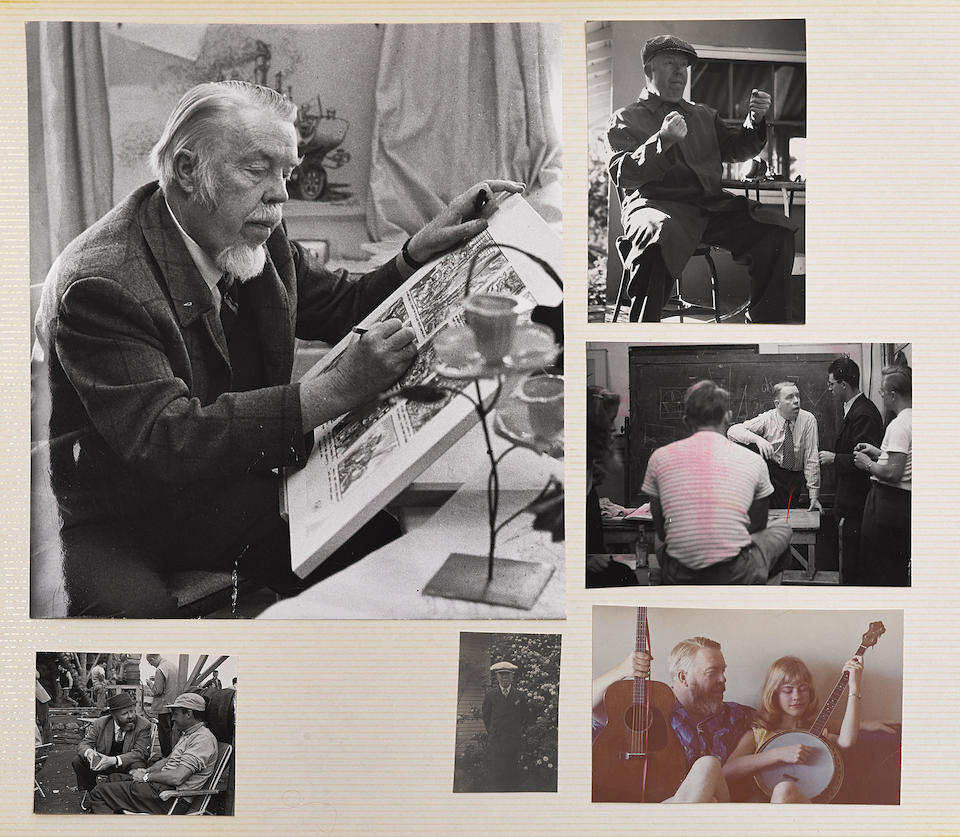 Disneyland's Main Street USA was created by Harper Goff (March 16, 1911 – March 3, 1993). Goff, a native of Fort Collins, Colorado, was prolific. Goff's work on do-it-yourself painters kits attracted the attention of the US Army which hired him to design their camouflage palette. A transfer to the U.S. Navy followed, where his razzle dazzle technique helped disguise the silhouettes of ships.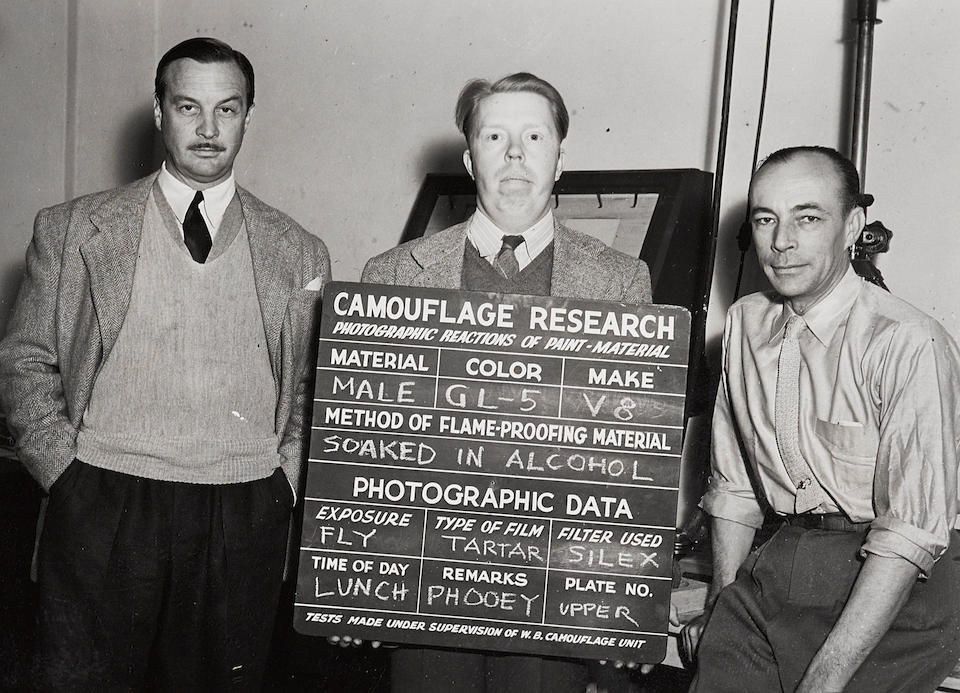 In New York City, Goff illustrated numerous magazines, including Collier's, Esquire and National Geographic.
In California, he was lead set designer for such Warner Bros. films as Casablanca (1942), Charge of the Light Brigade (1936) and Sergeant York (1941); and Art Director on 20,000 Leagues Under the Sea (1954), for which he created the steampunk submarine Nautilus, Fantastic Voyage (1966) and Willy Wonka & the Chocolate Factory (1971).
Making the Steampunk Nautilus Submarine:
In motion pictures, the text of a classic like this subject is sacrosanct like the Bible! The 'word' of Jules Verne is not to be made light of, so the duty of the production designer like myself is to take the sometimes arbitrary [descriptions] of the Nautilus as recorded by 'J.V.' and "make it work"…

My idea has always been that the shark and the alligator were the most terrifying monsters living in the water. I there for combined the scary eyes of the alligator that can watch you even when it is nearly submerged….with the dangerous pointed nose and menacing dorsal fin – its sleek streamlining and its distinctive tail. The disgusting rough skin of the alligator is well simulated by the rivets. As Verne insists that the Nautilus drove its way clean threw it's victim, I designed a protective sawtooth spline that started forward at the bulb of the ram and slid around all outjutting structures of the hull. These included the conning tower, the diving planes, and the great helical propeller at the stern.

– Harper Goff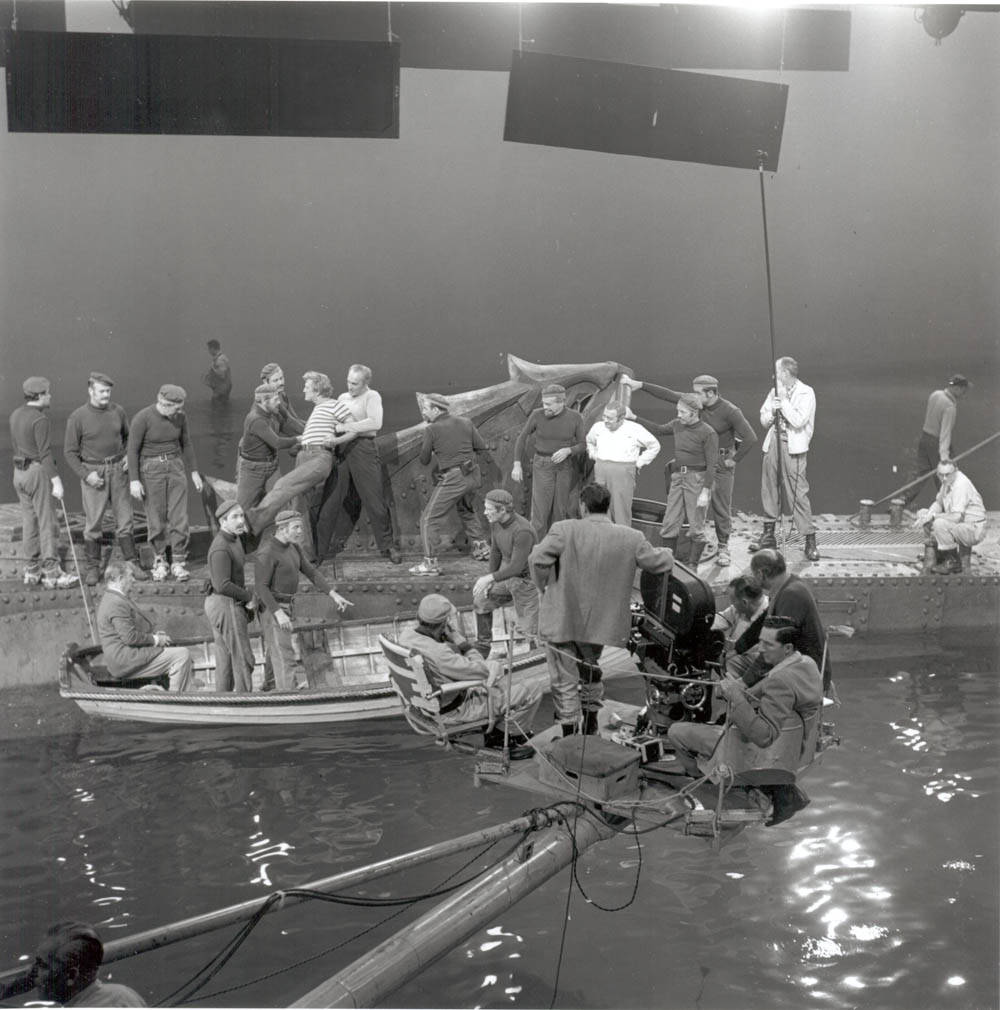 You may have seen Harper Goff acting in the 1950s hit show Dragnet (1953-54), and playing jazz with The Firehouse Five Plus Two, a group of Disney employees who performed and recorded in their off-hours, becoming a mainstay at New Orleans Square in Disneyland.
Talent, hard work and some luck played a part in a stellar career. Goff's break into Disney arrived via his love of model trains. "In 1951, my wife and I were in London," he recalled. "I was always a miniature train fan, so I went to Bassett-Lowke Ltd…. I was trying to find something I could bring back as an antique. I found one, and the man said, 'There's a gentleman coming in this evening who's shown some interest in that. I can't sell it to you, because I think he may think it's being saved for him.'"
The next day, Goff retuned to the store located at 112 High Holborn, opposite Holborn Tube Station. A man approached. "He turned to me and said, 'I'm Walt Disney. Are you the man that wanted to buy this engine?' Well, I almost fell over. He asked me what I do for a living, and I told him that I was an artist. Walt said, 'I've heard of you, but I can't recall where.'" Disney had seen Harper's illustrations for Esquire magazine and had liked them. Disney said, "Give me a call me when you get back to the States."
Walt got the train. Harper got the job producing concept artwork and renderings for the mooted "Mickey Mouse Park". "I liked the idea of working with Walt Disney," said Harper, "and when I called him he began to explain his idea for a kiddie-land near the [Disney] Studio – perhaps with a steam train connected to Traveland across the L.A. River. He wanted to build something adults could enjoy along with their children."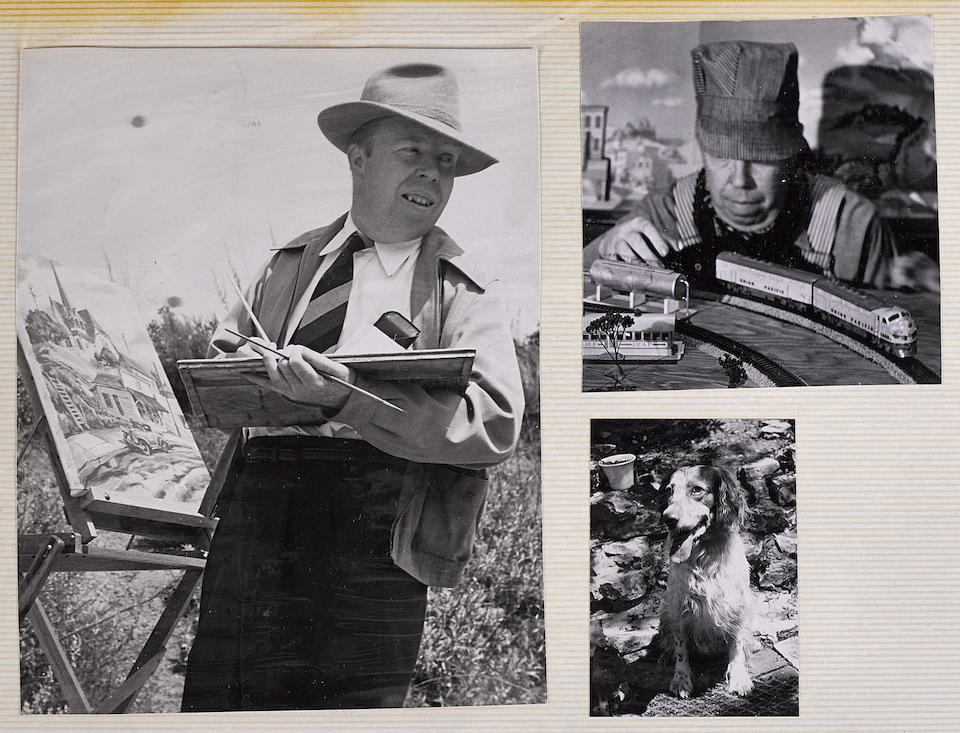 Disney sent Goff on a three-month "information gathering" trip to amusement parks all across the United States. "They were dirty places and it was hard to imagine what Walt had in mind creating. I said to him when I got back, 'Walt, I don't think this type of environment is what you want,' and he replied, 'Mine will be immaculate and the staff will be young and polite,' then I realized he could do it."
Disney moved away from plans at Burbank by its studio, picking out a site in Orange County. And to get the look of Main Street USA, Harper harked back to his hometown of Fort Collins, Colorado, and Walt Disney's hometown, Marceline, Missouri, as inspiration.
Disneyland's City Hall is drawn at three-quarters scale from the courthouse in Fort Collins.
Throughout the 1980s, Harper Goff contributed heavily to the design of Disney World's EPCOT Center, particularly the World Showcase's Japan, United Kingdom, and Italy Pavilions as well as other unrealized Pavilions.
Lead image: Harper Goff at work and play, via Bonhams; FilmSketchr; thanks to Fort Collins Historical Collection.