I haven't had it confirmed – nor seen this in any music history – but I believe this line ad to have been placed by Jerry Nolan three years before he replaced Billy Murcia as the drummer in the New York Dolls.
It appeared in the June 14, 1969 edition of Rolling Stone, the "first British issue" of the magazine produced in collaboration with newly recruited staff in London.
My copy was used in research for the section in In Their Own Write
covering the brief and troubled existence of British Rolling Stone.
This wrapped eight pages of UK-centric copy around the US version and was initially run out of the Rolling Stones' offices in central London with backing from Mick Jagger.
The first issue featured an especially contributed drawing by Charlie Watts and interviews with such Brits as Pete Townshend, Roy Harper, Jack Bruce and Peter Green.
After a fall-out with RS founder/editor Jann Wenner, the British staff launched Friends, which later became Frendz.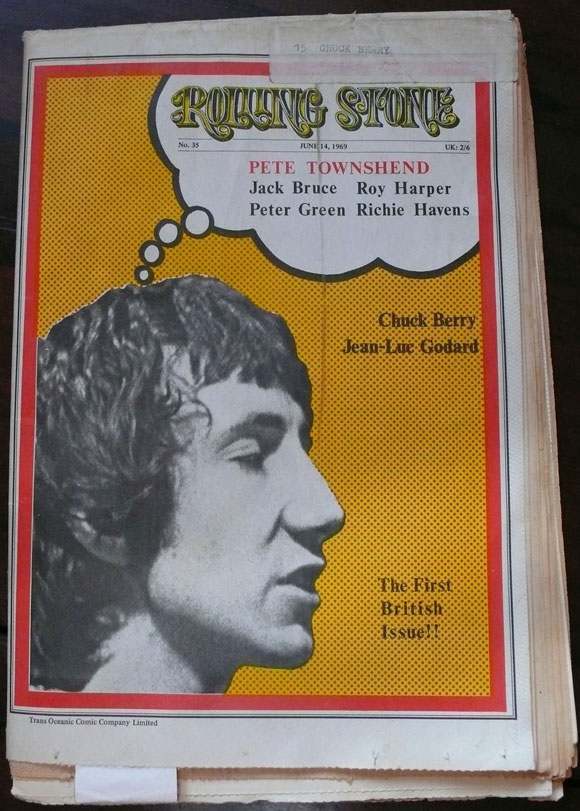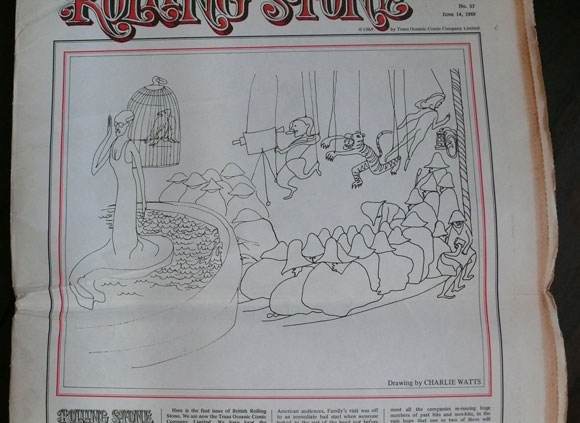 A few years back I developed a book project with fellow writer Robert Ashton about the magic of rock & roll classified ads, how they brought like-minded or disparate people together and helped create scenes and alternative existences.
It was Robert who first spotted Jerry Nolan's ad, and, as fans of the man's style and musicianship, we built it into the proposal, which we called Wanted.
I was working on Straight
at the time; George O'Dowd was also busily silk-screening t-shirts so he printed one each featuring the ad for Robert and I.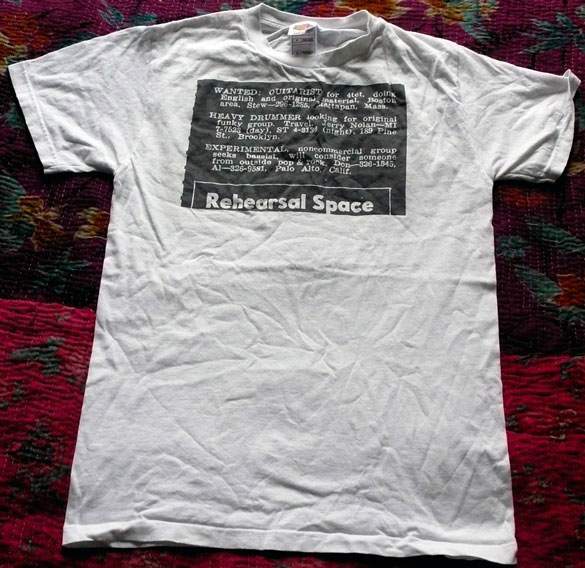 Wanted failed to catch a break among publishers, but we still think it's a neat little idea. In the future I'll occasionally feature other ads dug up in our trawl through the back pages of the past.
To round off here are two clips of Jerry Nolan at his sharpest, first in a compilation of excerpts from Paul Tickell's excellent 1995 BBC documentary Punk & The Pistols and the second from a 1982 Swedish interview about drugs.