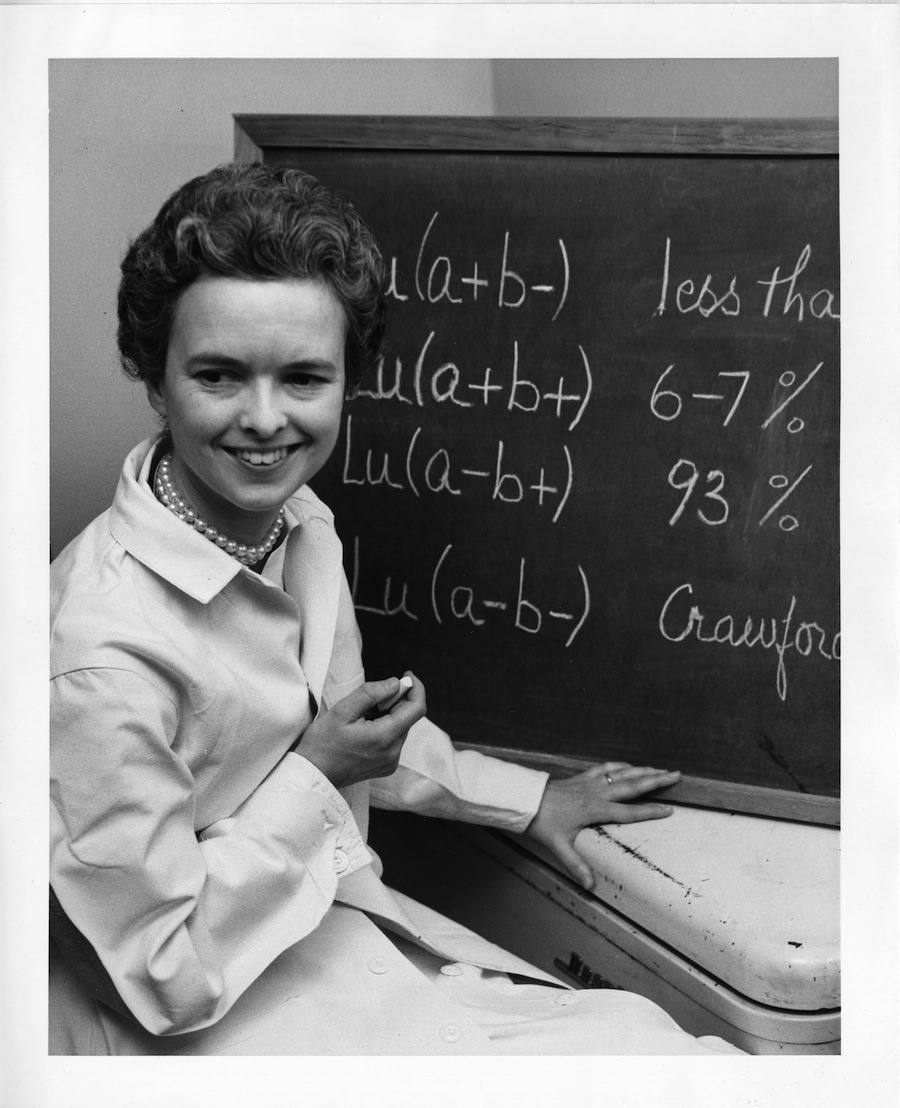 Physician Mary N. Crawford worked at the Serum Exchange of the Children's Hospital of Philadelphia, where, in 1962, she discovered that she was one of a few people in the world with the rare blood type Lu (a-b-) and that her blood might be donated to a patient in Great Britain.
When picturing a scientist most of us will conjure up some stock image of a shock-headed eccentric in glasses and lab coat–the top pocket lined with pens–absent-mindedly shuffling around a laboratory talking to himself. Or, perhaps Peter Cushing as Doctor Frankenstein–neat, trim, intense, driven and utterly mad. Or, Doctor Jekyll knocking back a foaming flask as he turns into become Mr. Hyde. Or, Professor Van Helsing–crucifix and garlic to hand. Or, even Seth Brundle keeping a museum to his lost body parts as he mutates into the fly. Well, maybe that's just me…
The point is: it's generally a man we picture when we think of a scientist–which is rather dumb as women have a long, significant and highly important history in science–which is often too easily overlooked. Women have been steadily working at the forefront of scientific research and development with considerable success and very little fuss. This set of vintage photographs show some of these brilliant women–who we should picture about next time we think about science.
Mary Jane Rathbun (1860-1943) worked for the United States Fish Commission and later at the United States National Museum in the Department of Marine Invertebrates. She began her work as an unpaid assistant to her brother, Richard Rathbun, and was later able to secure a museum position. Rathbun's primary zoological interest was the study of crustacea, particularly the crabs, both recent and fossil.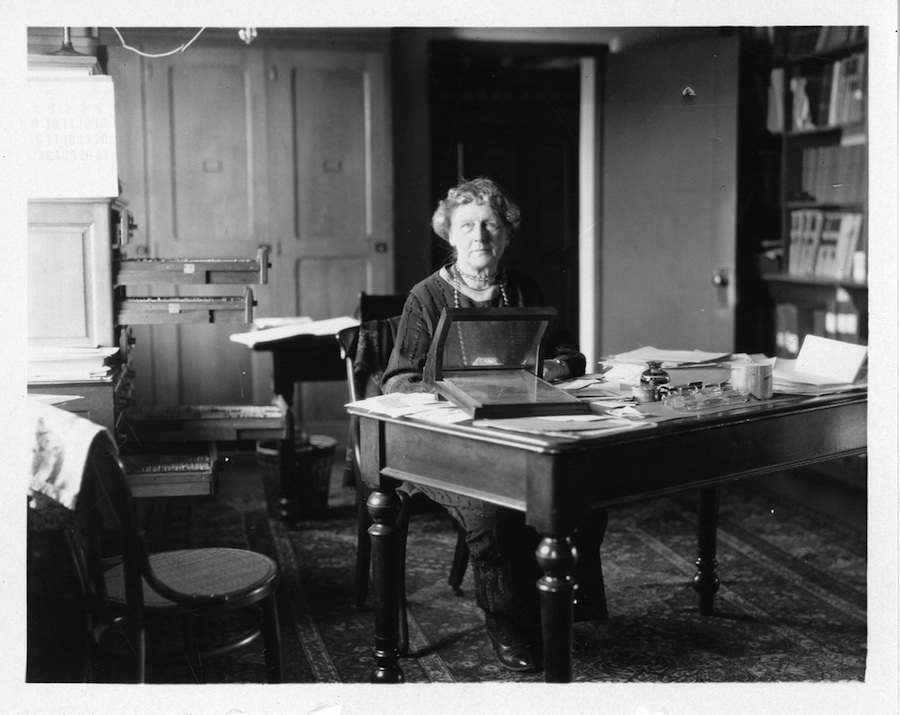 First hired by Harvard College Observatory to carry out astronomical calculations, Annie Jump Cannon (1863-1941) eventually became one of the foremost American astronomers, known especially for her work on variable stars. This photograph shows her at her desk at the observatory.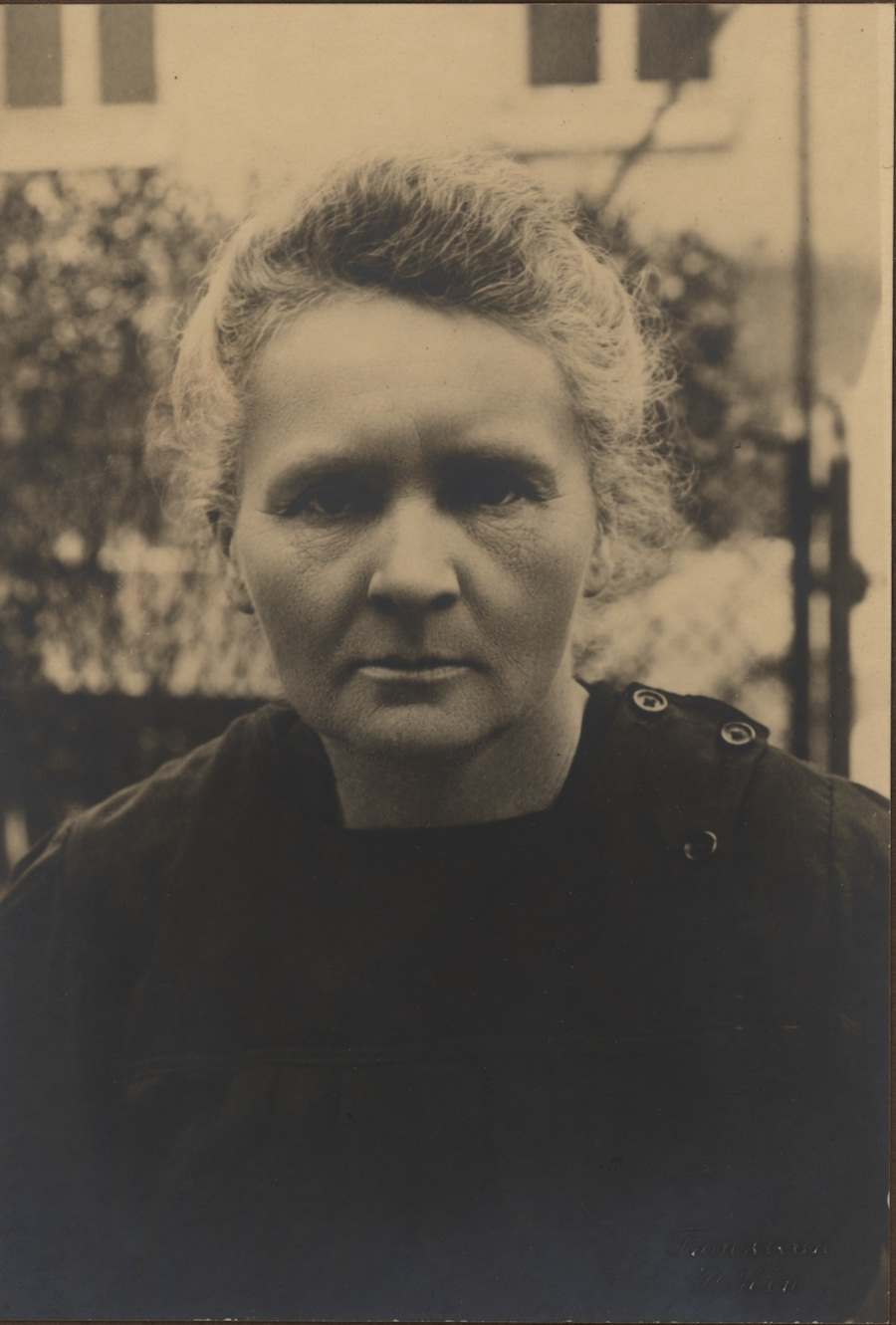 Polish and naturalized-French physicist and chemist Marie Curie conducted pioneering research on radioactivity. She was the first woman to win a Nobel Prize, the first person and only woman to win twice, the only person to win twice in multiple sciences, and was part of the Curie family legacy of five Nobel Prizes. Curie was also the first woman to become a professor at the University of Paris, and in 1995 became the first woman to be entombed on her own merits in the Panthéon in Paris.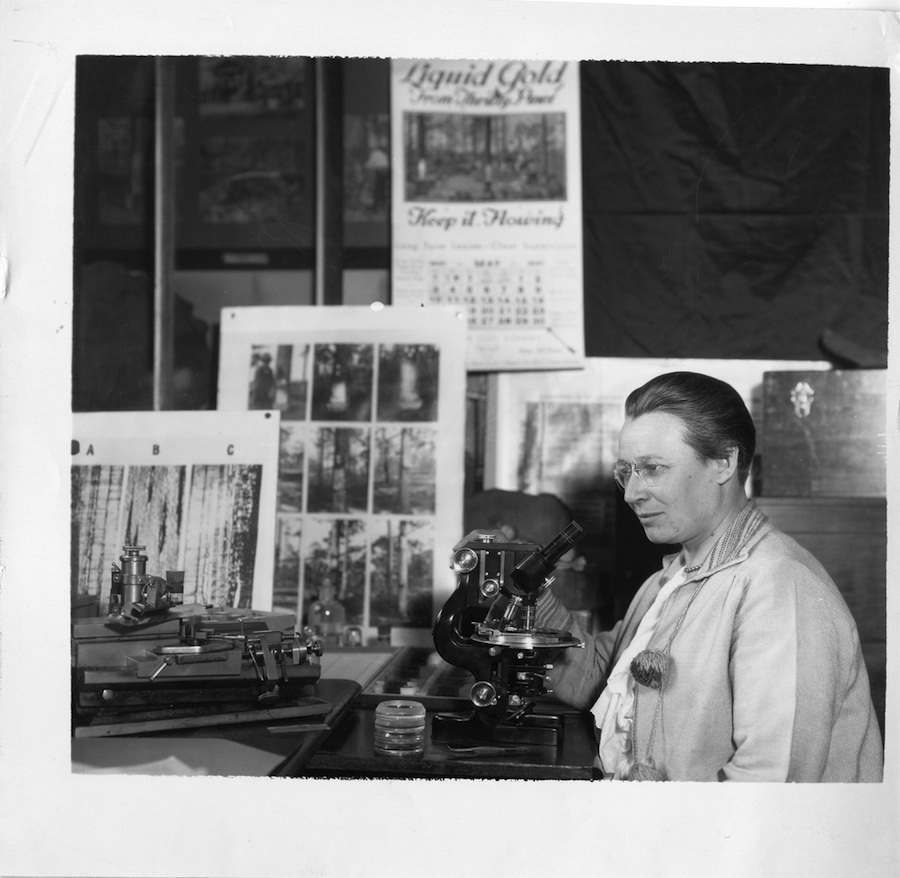 By the 1920s, Eloise Gerry (1885-1970) was considered one of the foremost investigators in wood technology in America and one of few female scientists specializing in research on lumbering, wood utilization, and the turpentining process. After earning a Ph.D. from University of Wisconsin, she spent her career at the U.S. Forest Service's Forest Products Research Laboratory in Madison. The photo caption reads: "Dr. Gerry in her laboratory with the microscope that helped give the great naval stores industry in the United States a new lease on life."
A well-known authority on the anatomy of the brain, Elizabeth Caroline Crosby (1888-1983) was first woman to receive a full professorship at the University of Michigan Medical School and was a recipient of the National Medal of Science in 1979. This photo was distributed in connection with her 1950 award from the American Association of University Women.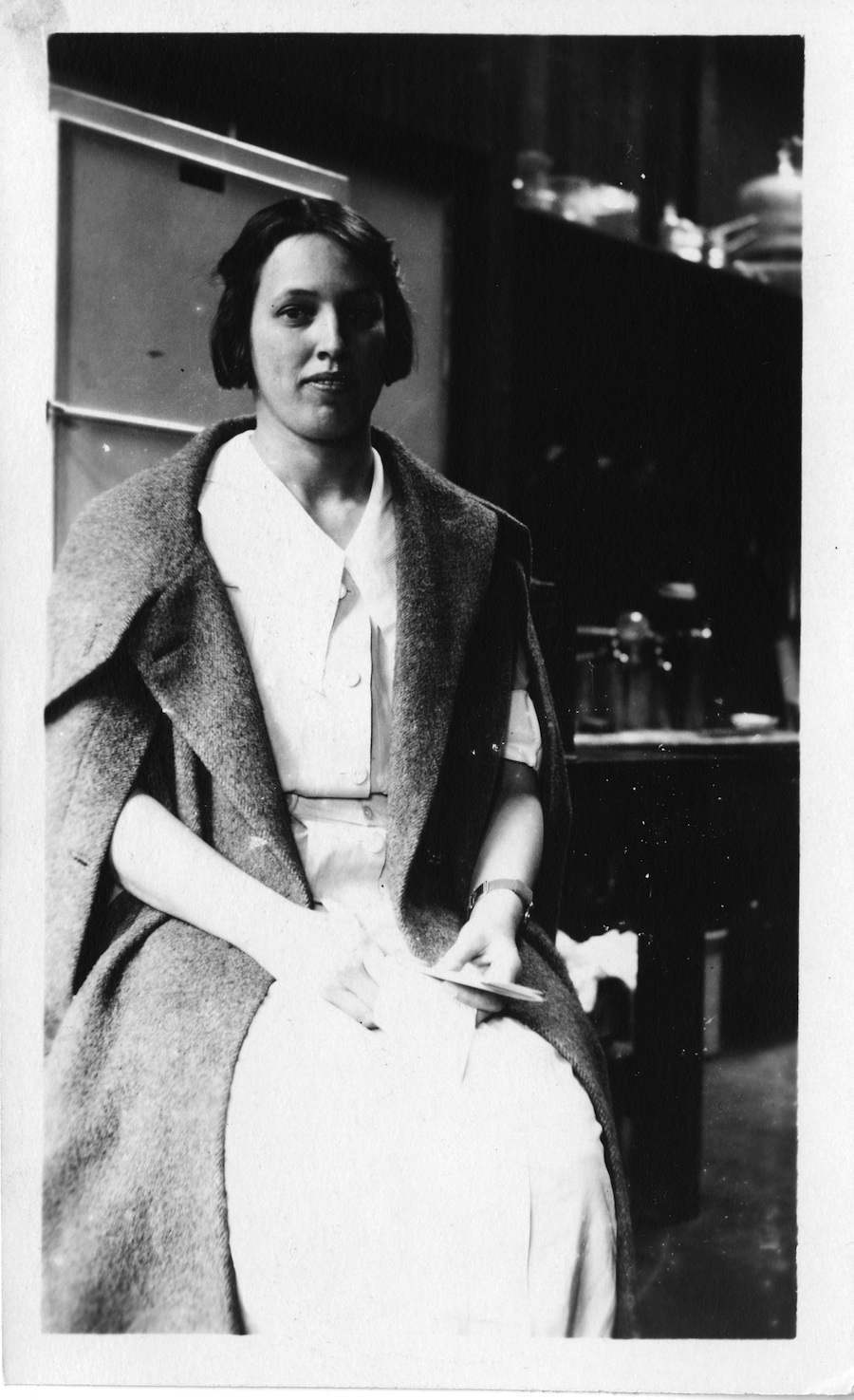 Trained as an anatomist, Katharine J. Scott Bishop (1889-1976) graduated from Johns Hopkins University School of Medicine in 1915 and, working with Herbert M. Evans, discovered the importance of Vitamin E.
The distinguished British botanist Kathleen Beyer Blackburn (1892-1968) taught at Armstrong College, Newcastle upon Tyne. In 1926, Science News Letter reported that "plants as well as animals have in their cells bits of living matter known as the sex chromosomes."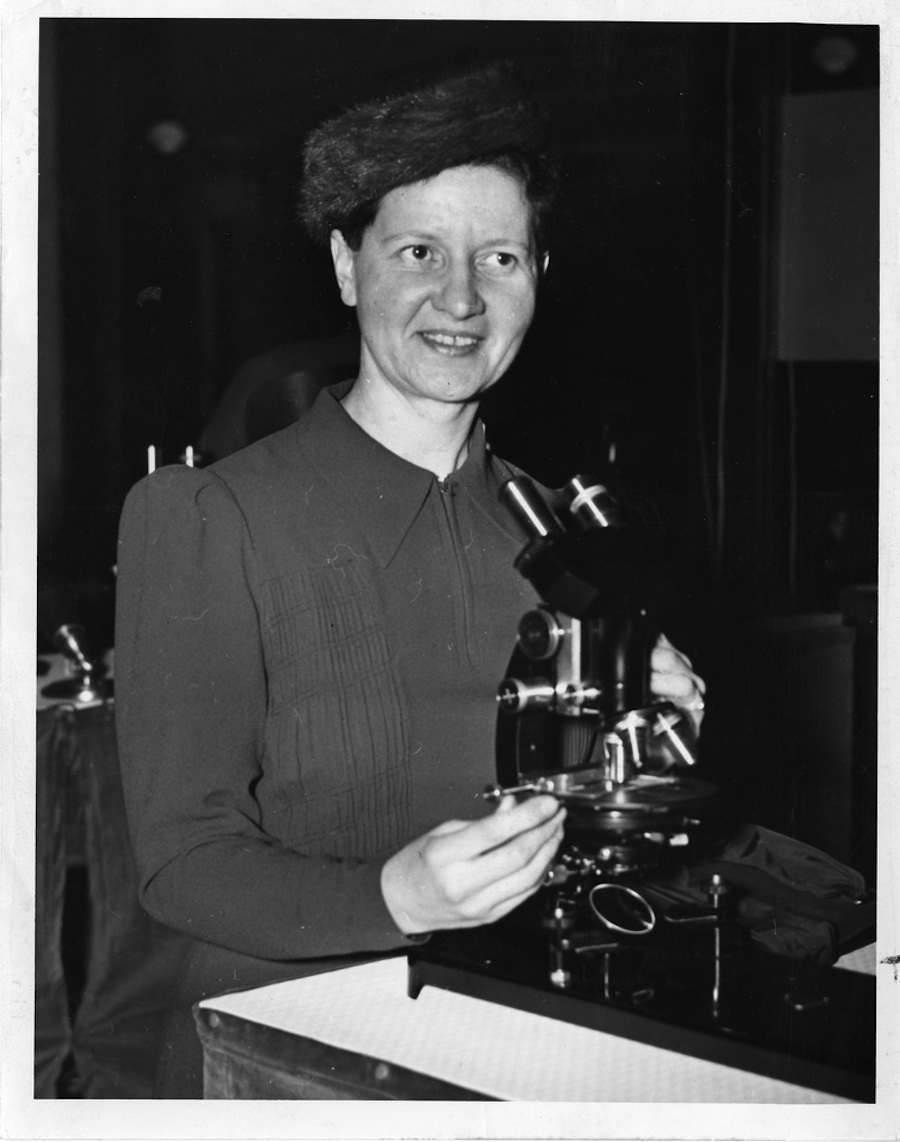 Wanda Margarite Kirkbride (1895-1983) was completing graduate work in chemistry at Columbia University when she met and married Clifford Harrison Farr. When Clifford died in 1928, while they were living in St. Louis, Wanda Farr carried on with her research and eventually became Director of the Cellulose Laboratories at the Boyce Thompson Institute for Plant Research in Yonkers, New York, doing pioneering work on cellulose synthesis and plastics.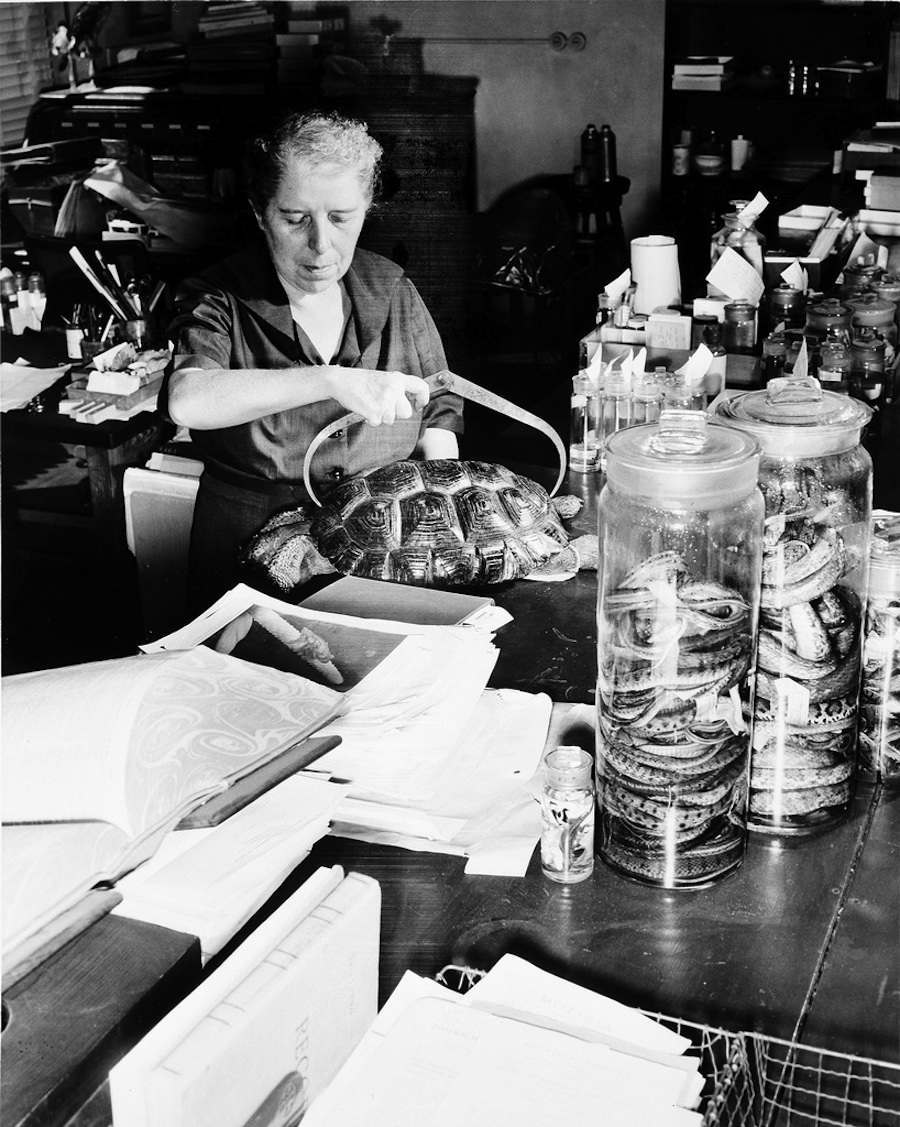 Doris Mable Cochran (1898-1968) of the United States National Museum Division of Reptiles and Amphibians studied the reptiles and amphibians of Central and South America and of the West Indies, especially Haiti. Cochran published a large number of popular articles and books on herpetology, and was also was an accomplished scientific illustrator.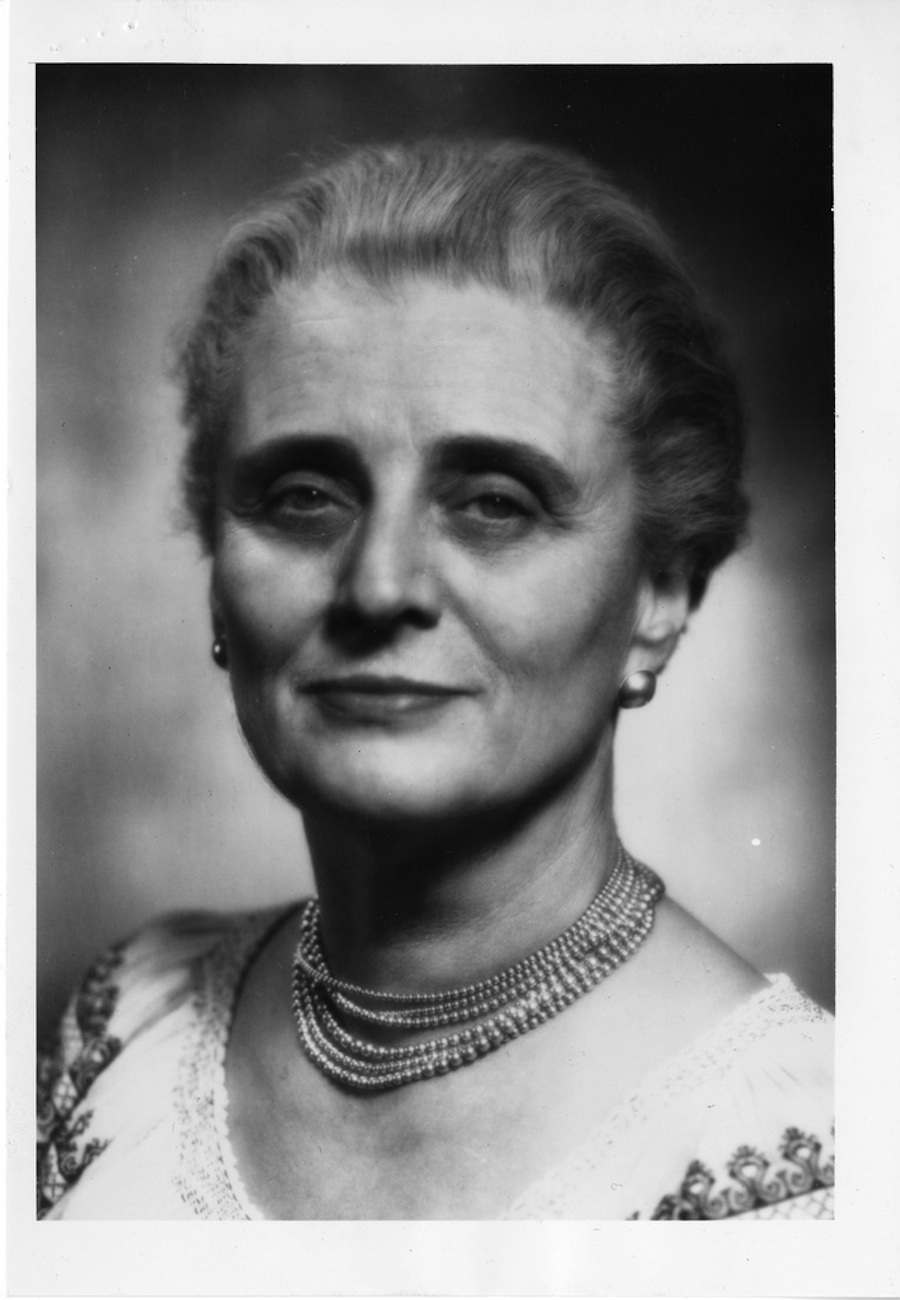 Physician Mary Steichen Calderone (1904-1998) became a prominent public figure as the Director of Sex Information and Education Council of the United States, a post she held from 1954 to 1982.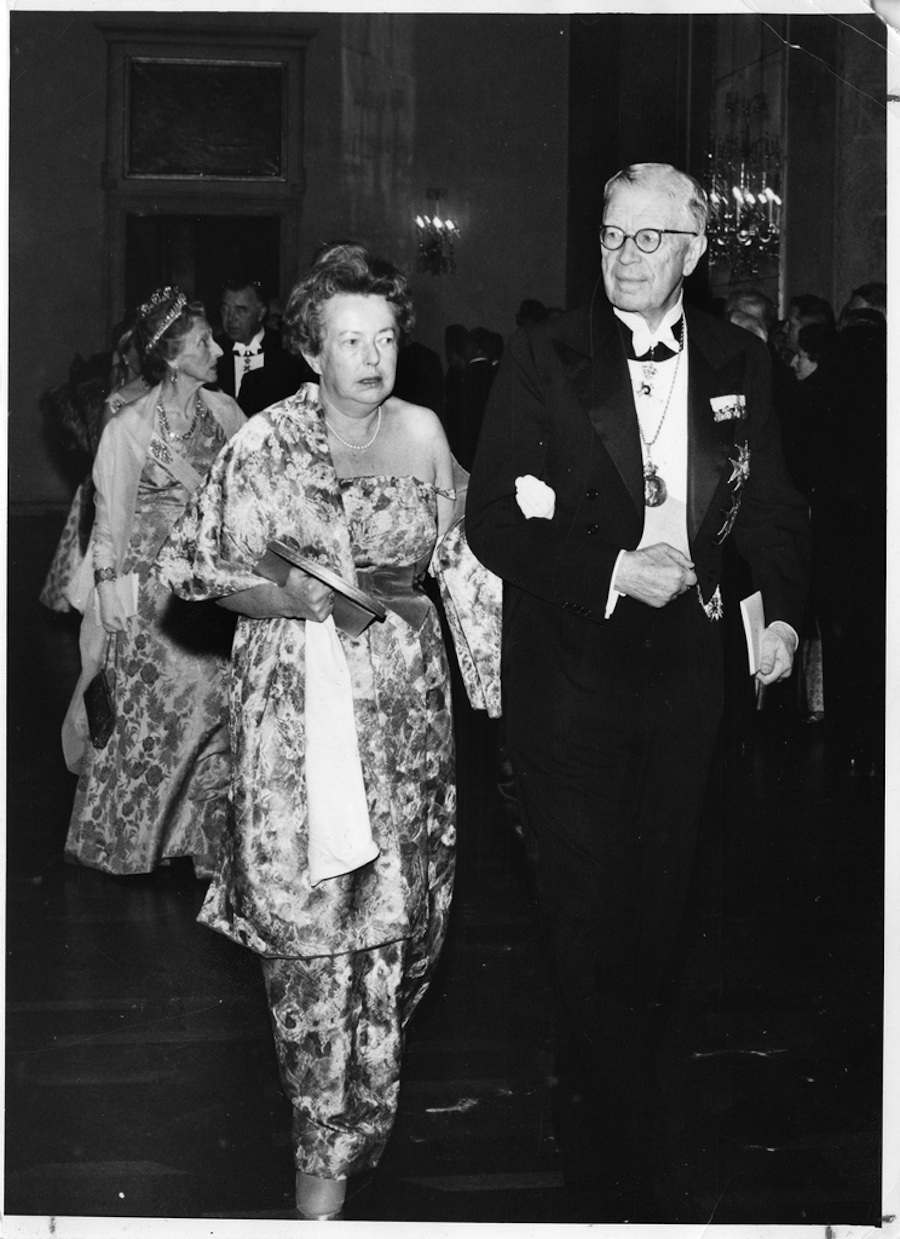 This photo was taken in 1963, as physicist Maria Goeppert-Mayer (1906-1972) was being escorted by King Gustav Adolf of Sweden to a gala banquet following the ceremony during which she received the Nobel Prize in physics for development of the model of atomic nuclei in which the orbits of protons and neutrons are arranged in concentric "shells".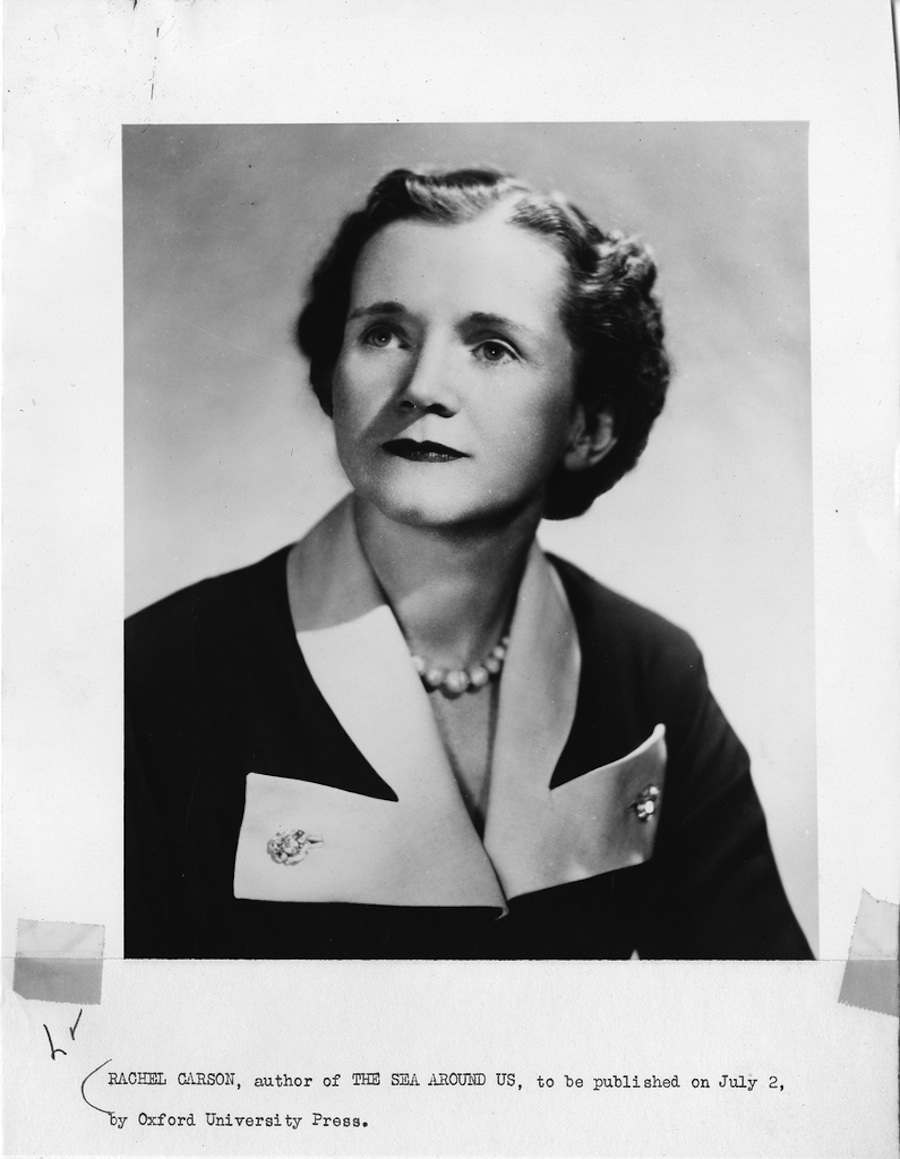 Biologist Rachel Louise Carson (1907-1964) began her career with the U.S. Fish and Wildlife Service but achieved fame and social influence with publication of such popular books as The Sea Around Us (1951) and Silent Spring (1962).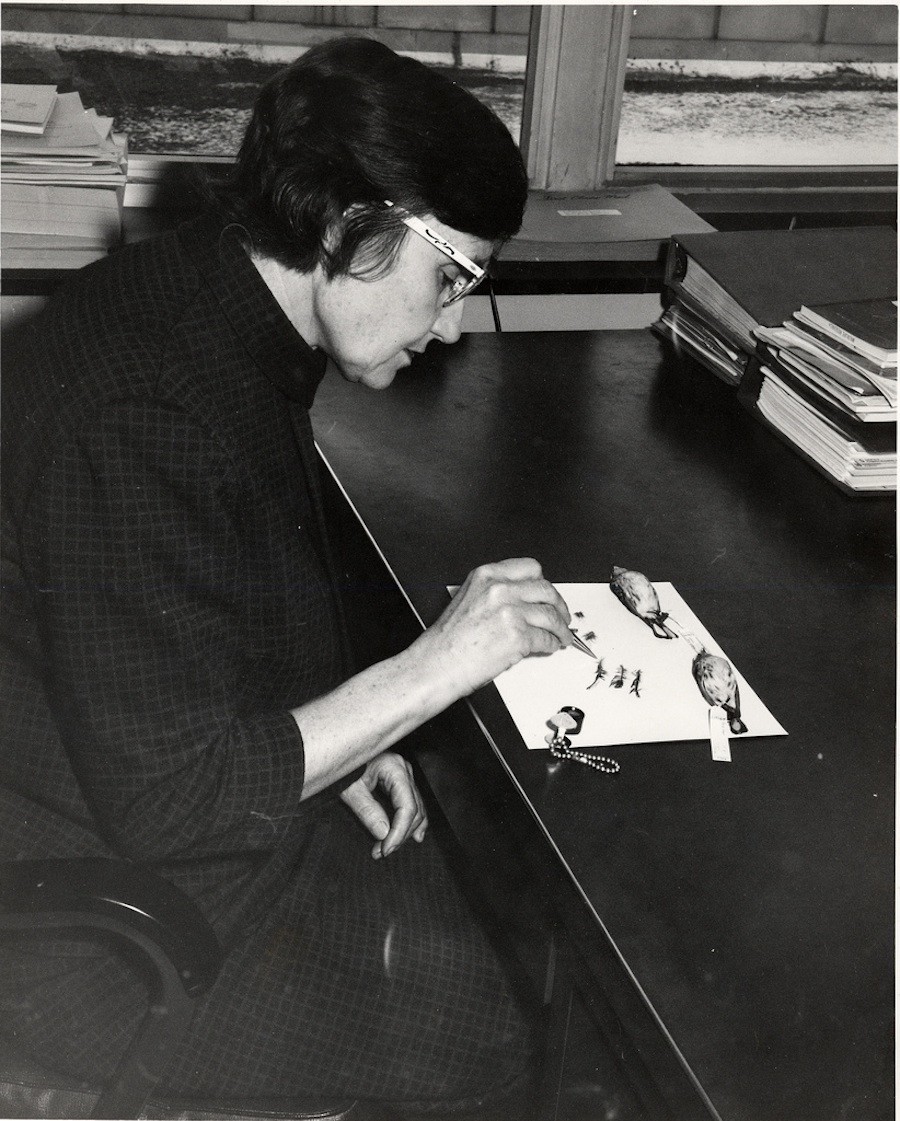 Ornithologist Roxie Collie S. Laybourne (1912-2003) worked in the Division of Birds at the United States National Museum and with the Bird and Mammal Laboratories, Fish and Wildlife Service. In the 1960s, Laybourne created the field of forensic ornithology, studying minute fragments of bird feathers in order to identify which birds were ingested into aircraft engines, often causing crashes. The field expanded to cover endangered species and criminal investigations.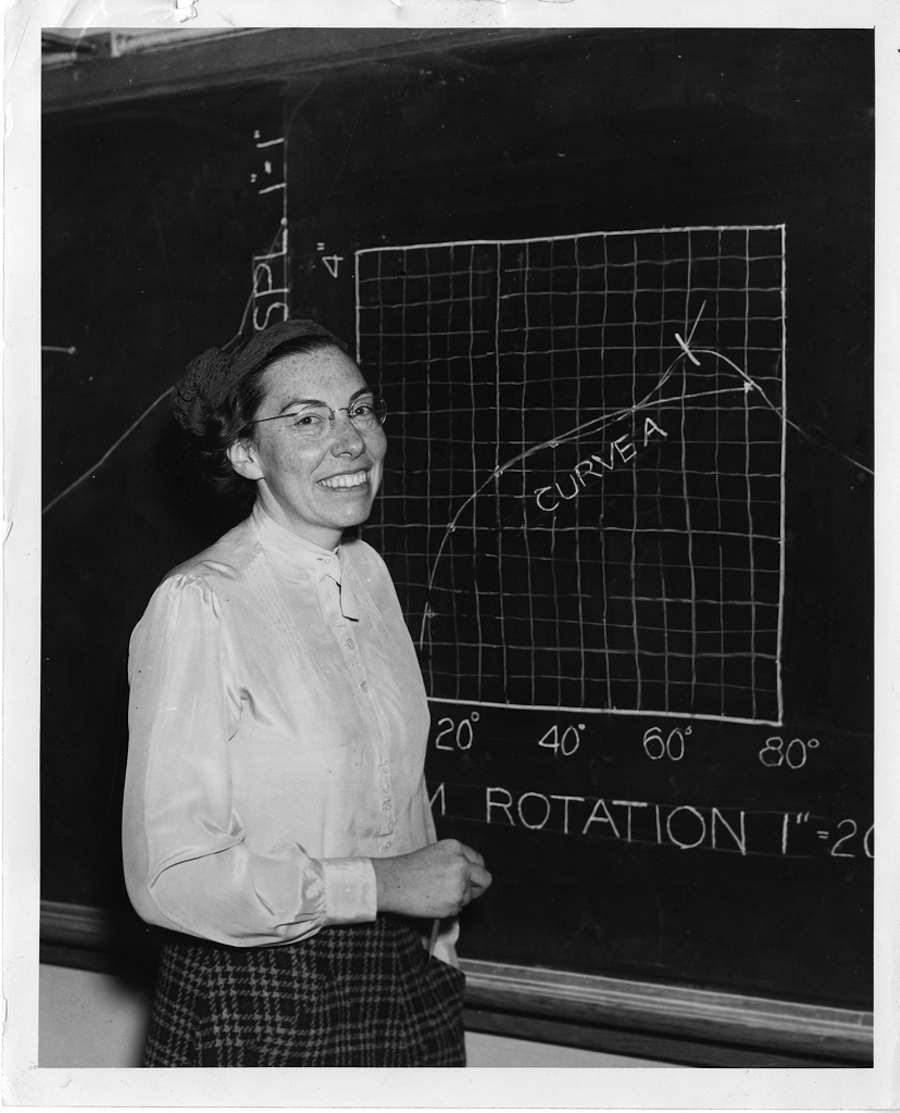 In 1946, when this photograph was taken, Mary Blade was the only woman on the Cooper Union engineering faculty (where she initially taught drawing, mathematics and design) and one of few women on any engineering faculty in the United States. Blade was an avid and accomplished mountain climber.