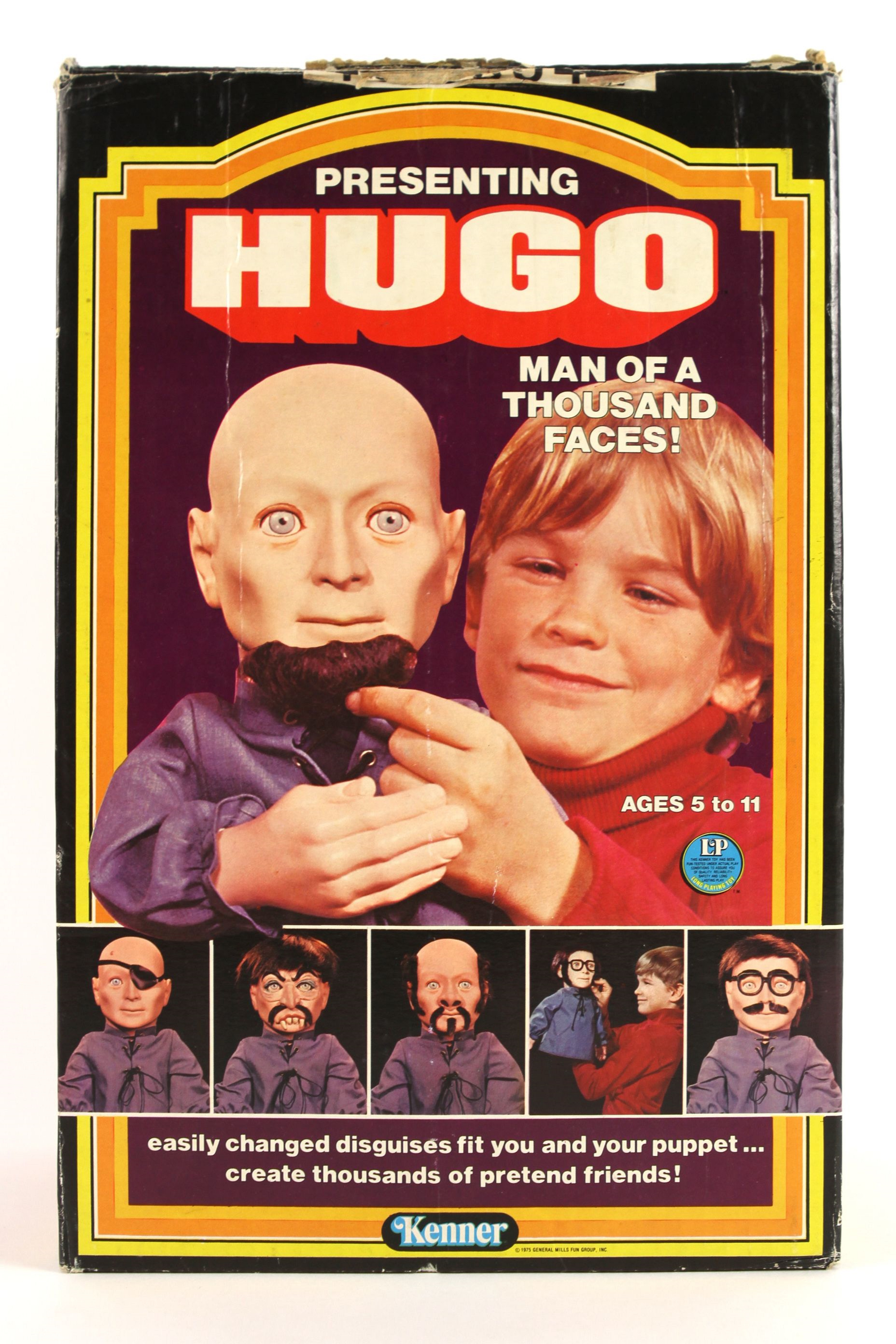 Now here's some good old-fashioned nightmare fodder from the mid-1970s.  Hugo — the face you see before you — is a bald-hand puppet, thirteen inches in height, with a big, bald plastic head, and cloth arms.
This unforgettable toy, Hugo, the Man of a Thousand Faces, was manufactured by Kenner so that youngsters could practice the fine art of movie make-up and, I suppose, crafting sinister disguises.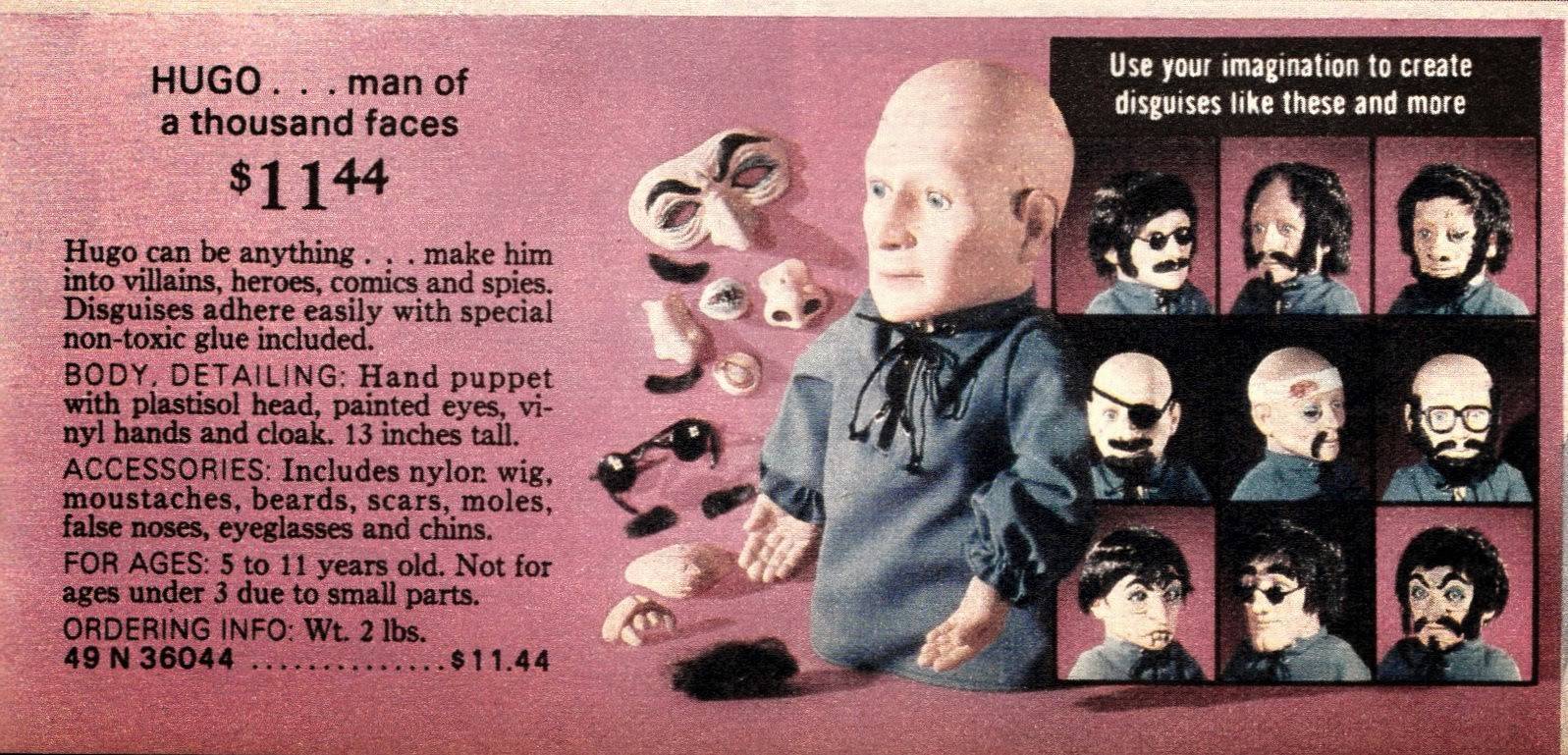 Created by screenwriter Alan Ormsby (1943 – ) — also an actor and author of the book Movie Monsters — Hugo the Man of a Thousand Faces was released in 1975, and came complete with a cloak, wig, glasses, and more.
In particular, he came with hair and facial accessories that could be attached to his visage courtesy of a "non-toxic glue" that, as memory serves, nonetheless smelled funny.
One could attach different chins, eye-pieces, eyebrows, mustaches, scars and side-burns to Hugo's face, and if you were so inclined you could even add those accessories to your own face instead of the puppet's.  You could, according to the marketing "create villains, funny faces, scary faces," and even "pirate faces."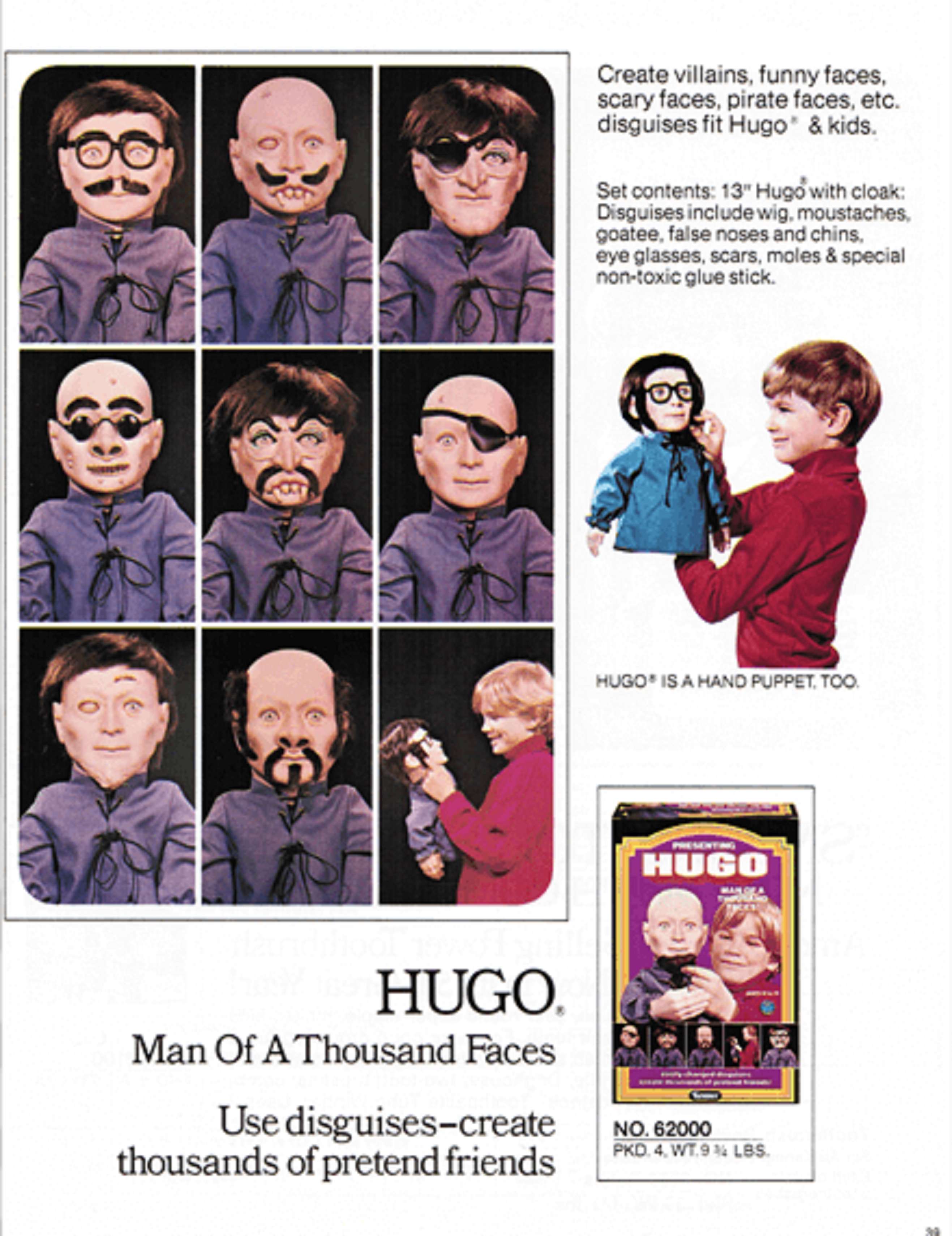 Sold for under twelve dollars, Hugo, the Man of a Thousand Faces, must have launched the careers of dozens of special effects and make-up artists in Hollywood.
At one point, a one-page comic-advertisement, titled "Hugo at the Monster Rally" also made the rounds.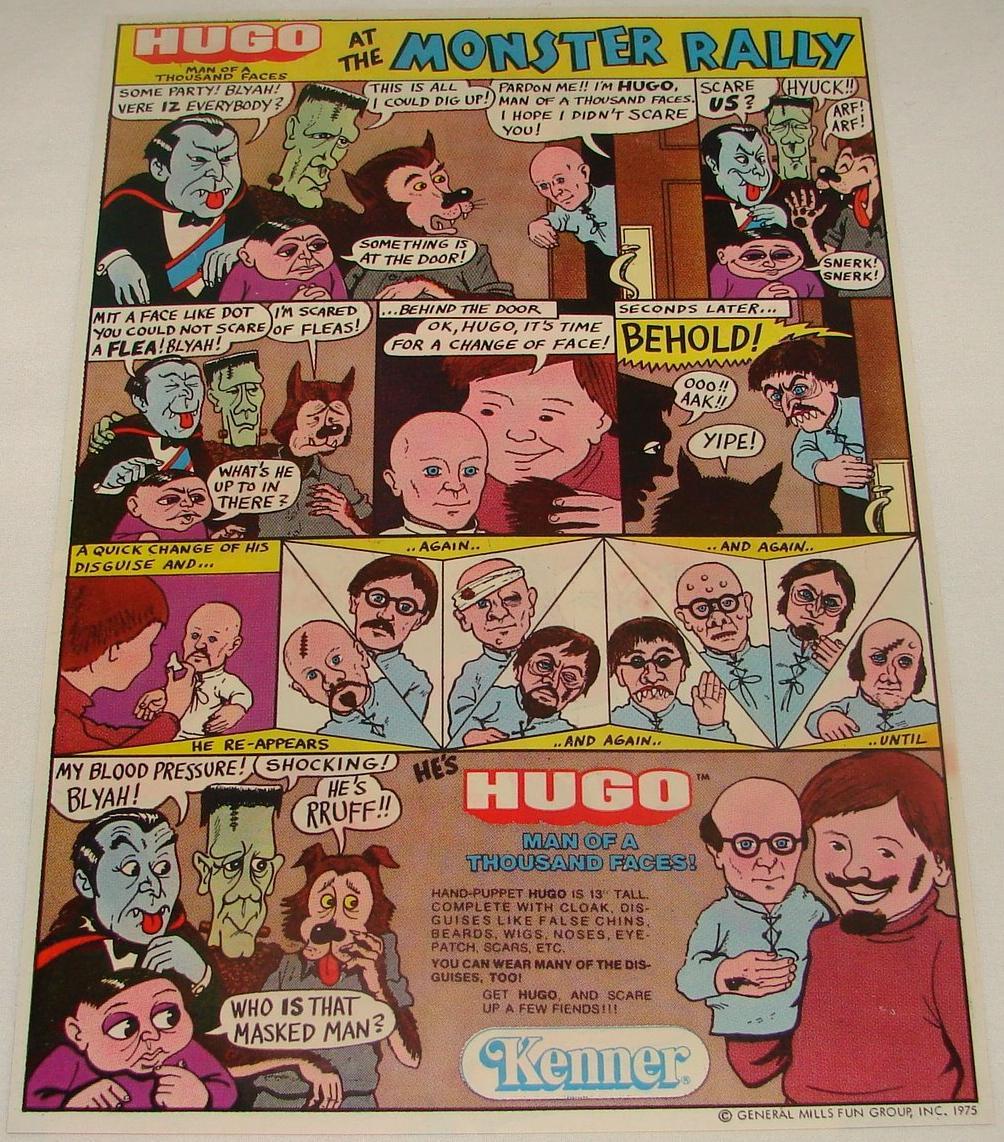 Alas, no TV commercial that I could find…