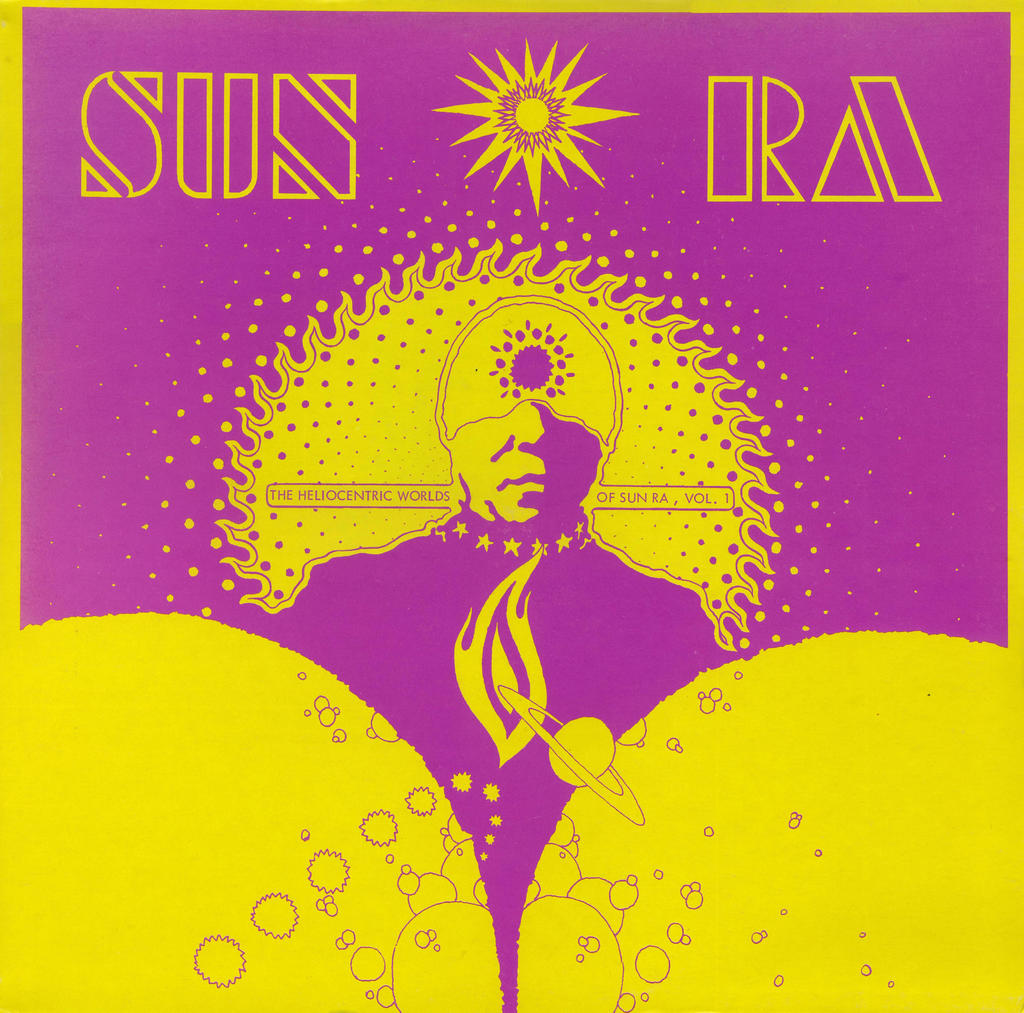 Herman Poole Blount, better known as Sun Ra, rightfully gets credit for inventing Afrofuturism, the ingenious blend of sci-fi, Egyptology, occultism, and indigenous African spirituality. Even more impressive, the bandleader and free jazz innovator made it to outer space before NASA. While in college at Alabama A&M University in the mid-30s, he traveled to Saturn. "My whole body changed into something else," biographer John Szwed records him saying. He saw aliens with "little antenna on each ear. A little antenna on each eye." He was given instructions to drop out of college and change the world with music, so he did.
By that time, "Sonny," as he was then known, was already an experienced musician, having played piano with local big bands while still in high school and toured the Southeast with a teacher in 1934. After his out-of-body experience, he continued to lead big bands, playing standards well into the early 50s, performing as "Sonny" Blount, and looking more or less like every other jazz musician in a suit and tie. But in 1952, he started responding to his cosmic calling in earnest, legally changing his name to Le Sony'r Ra (and explaining, "Jesus Christ should have registered himself with the authorities. Then he wouldn't have had any trouble"). He played under the stage name "Le Sun Ra," then in 1953, Sun Ra proper was born, with his first recording under the name, The Many Thoughts of Sun Ra.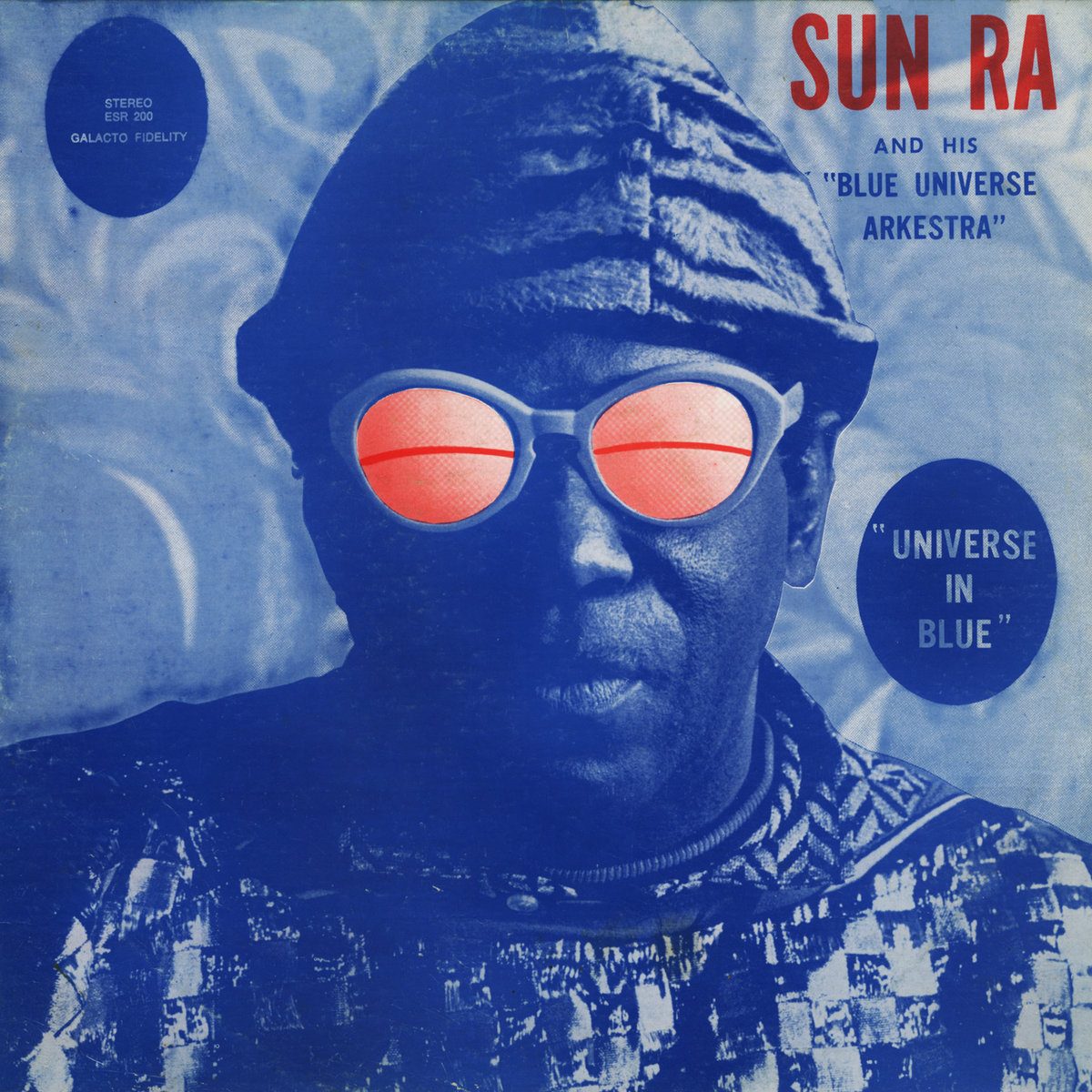 The famed "Arkestra" (first "Arkistra") got their name in 1956. A flood of revolutionary releases followed: Saturn, Supersonic Jazz, Angels and Demons at Play, Medicine for a Nightmare, Velvet, etc. Over the course of the 60s and 70s, he honed the uniqueness of his act and look, an identity reflected in increasingly groovy album covers—spanning the gamut from Alex Steinweiss-like abstraction to esoteric afro-sci-fi symbolism to magisterial portraiture to Hieronymus Bosch. His albums look as otherworldly and unpredictable as they sound. In contrast to the understated cool of the Blue Note bop era, Sun Ra embraced jazz psychedelia, opening doors for everyone from Hendrix to George Clinton to Janelle Monae.
After decades of working on the fringes—an avant-garde hero but misunderstood or ignored figure in mainstream jazz and pop circles—Sun Ra, who died in 1993, is finally "having his moment." The belated appreciation is both a testament to how far ahead of his time he truly was, and to how many of those he influenced—from Thurston Moore to Outkast—have themselves become elder statesmen. The 70s explosion of experimental spiritual jazz tied to John and Alice Coltrane, Pharoah Sanders, and other free jazz pioneers, had multiple sources of influence. Sun Ra should be considered integral to its development.
Before Coltrane recorded his way-out suite of improvisations, Interstellar Space, Sun Ra had already been to Saturn, Jupiter, Venus, and who knows where else. He left behind a catalogue of something like 125 LPs, in a career spanning nearly 60 years, to prove it. See a comprehensive biography/early discography here and stream his complete-ish discography at Bandcamp.