We love our fizzy sugary beverages.  While today we drink from giant buckets of carbonated high-fructose corn syrup, once upon a time it was just a glass bottle or a can with a pop-top.  Here's a random assortment of folks and their beloved soda pop, gathered from ads, found photos, newspapers, and other ephemera.  Enjoy.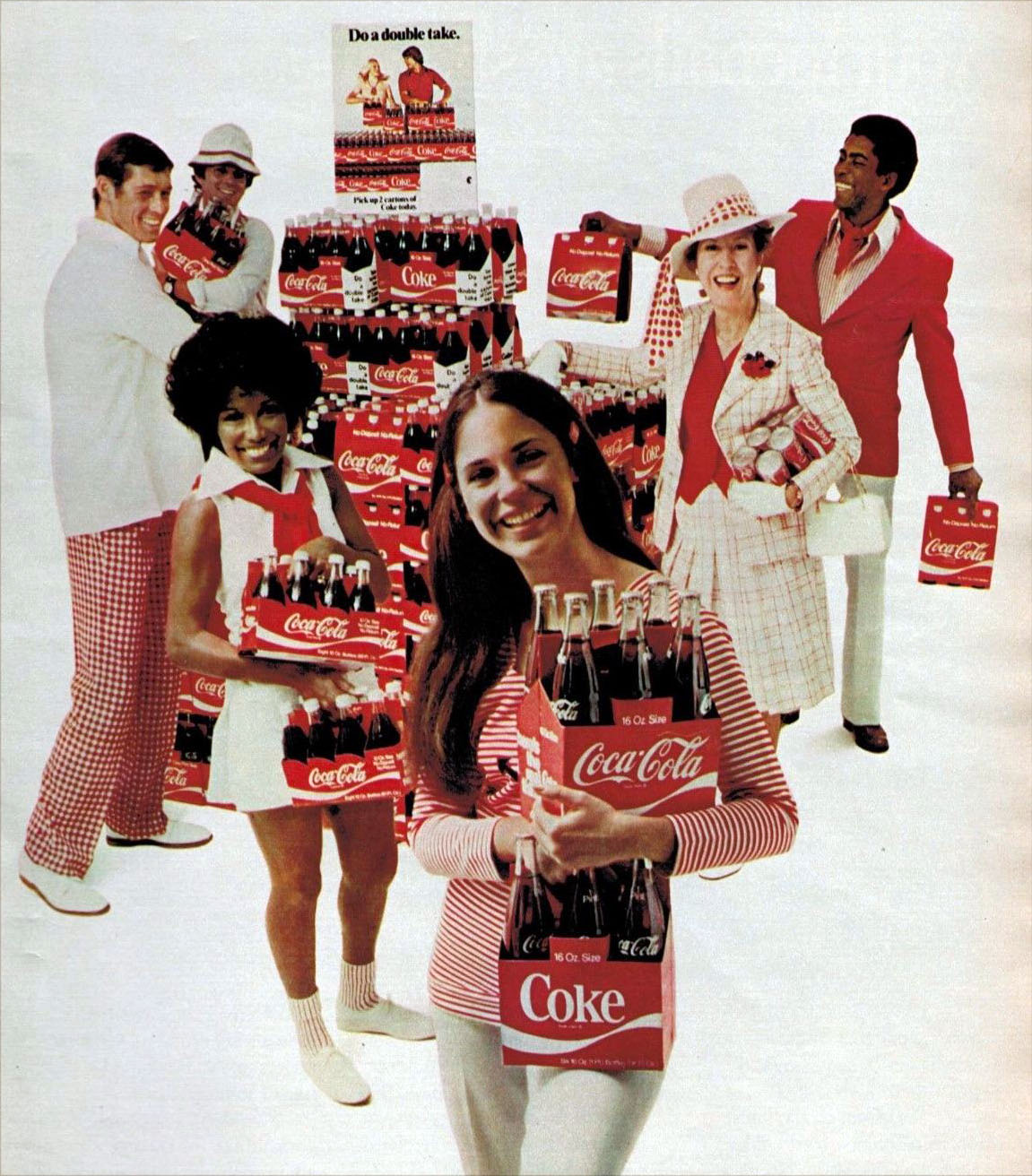 A Coke frenzy, 1973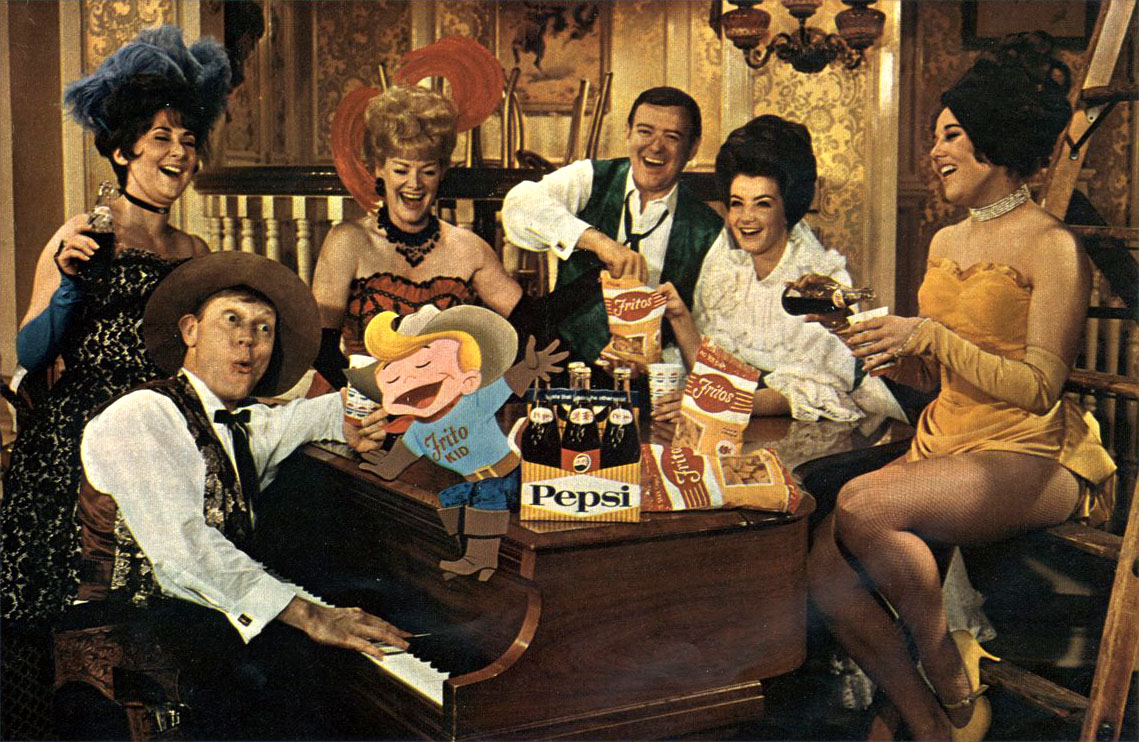 Enjoying Pepsi and Fritos at Frontierland at Disneyland., 1967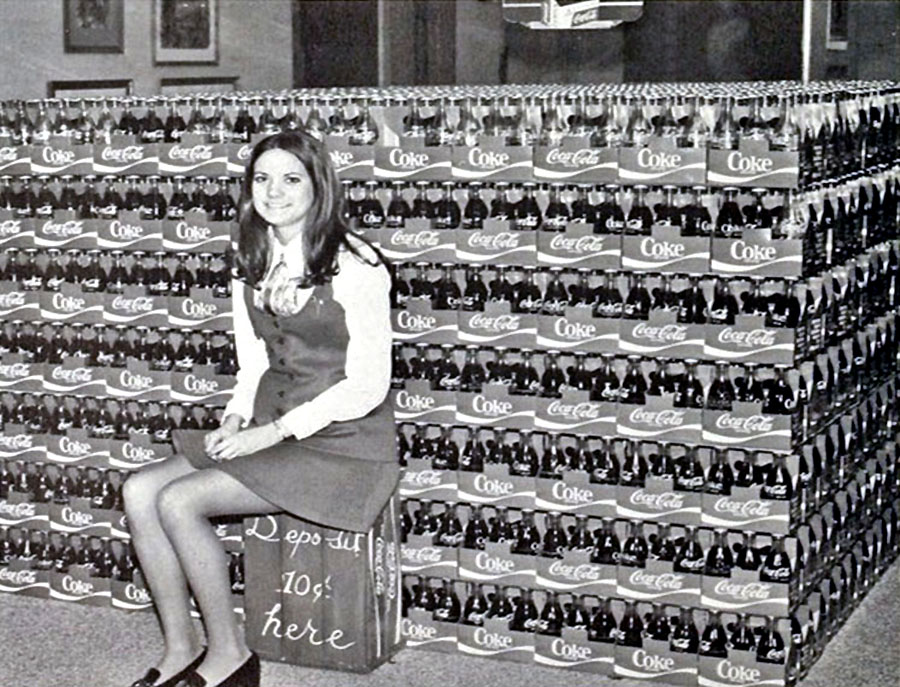 "Deposit 10 cents here"…. is she making a deposit?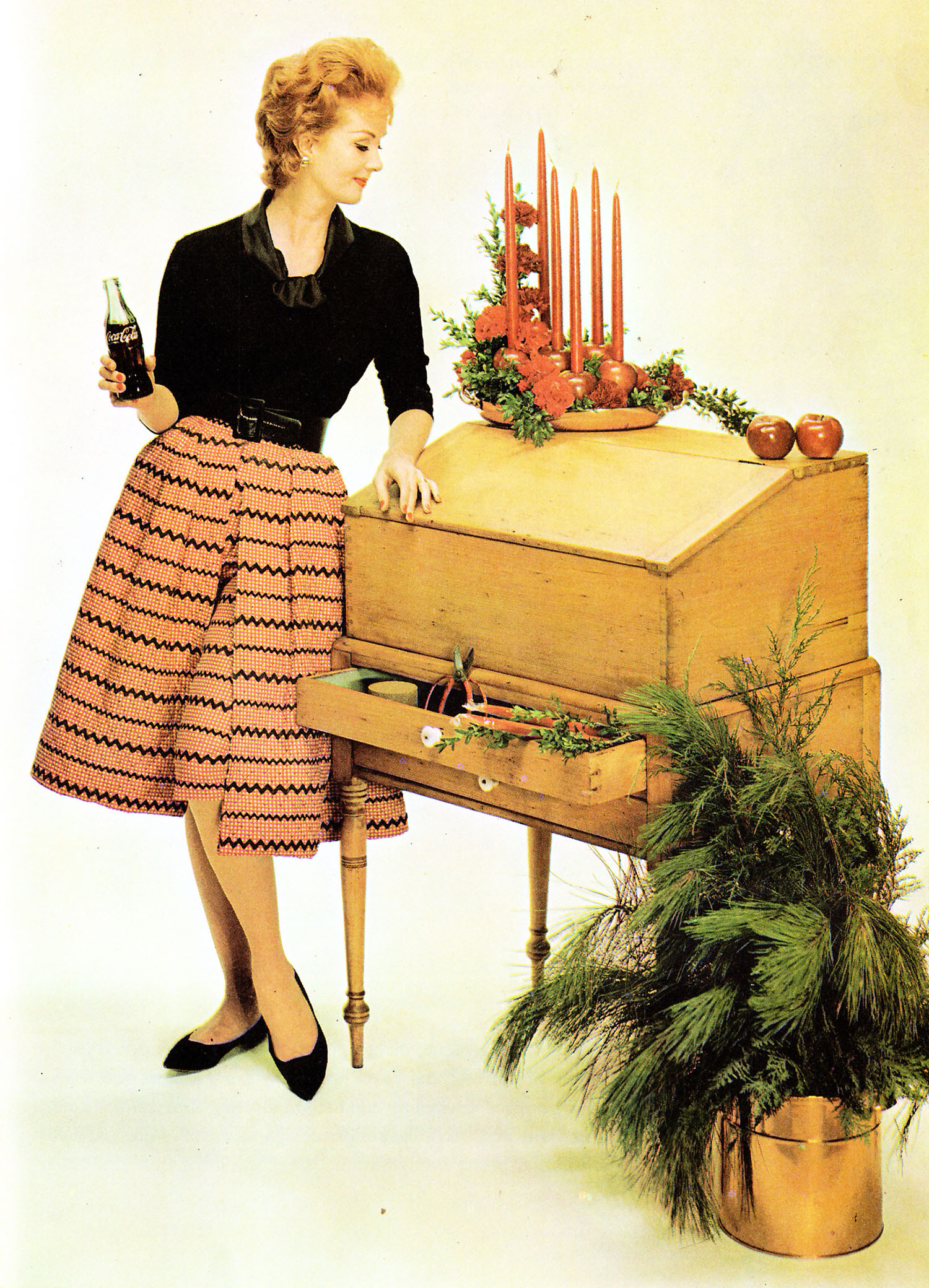 "Pause for Living" was a regularly published booklet produced by Coca-Cola which featured recipes and Coke merchandise.  This is from the Winter 1961 edition.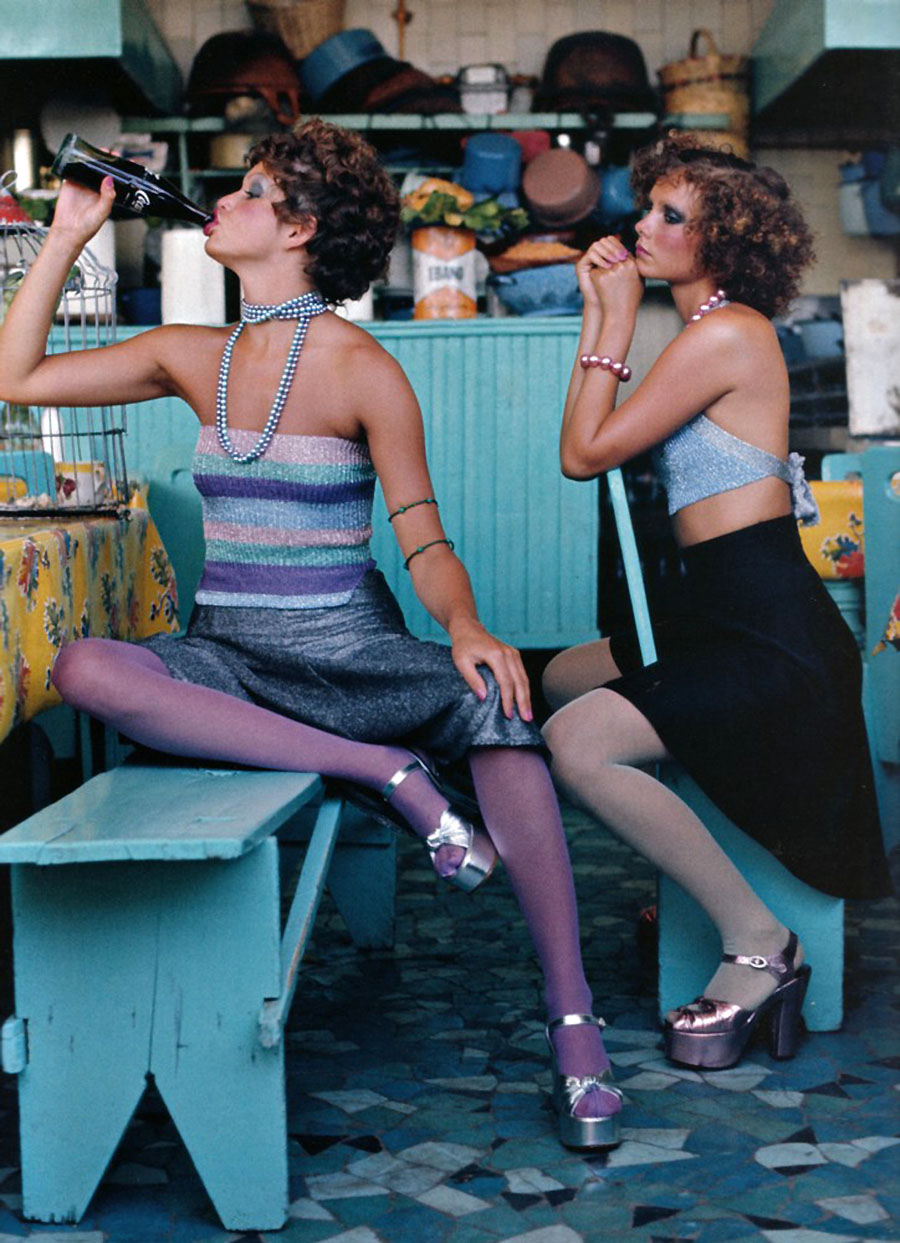 Disco-era fashions featuring Coke (and probably coke as well).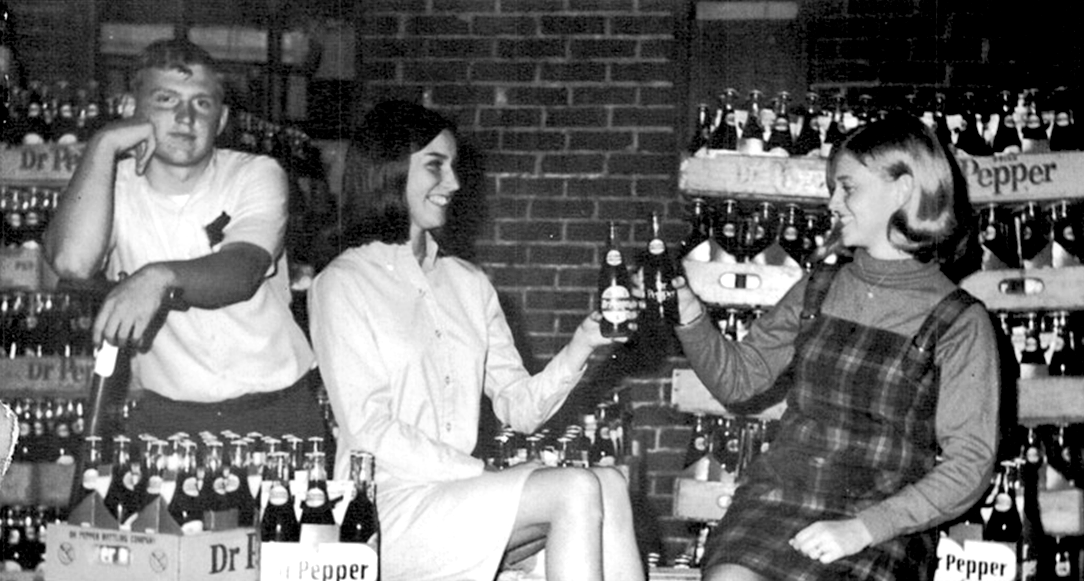 Dr. Pepper-aholics.  Clearly, they have a problem they need to confront.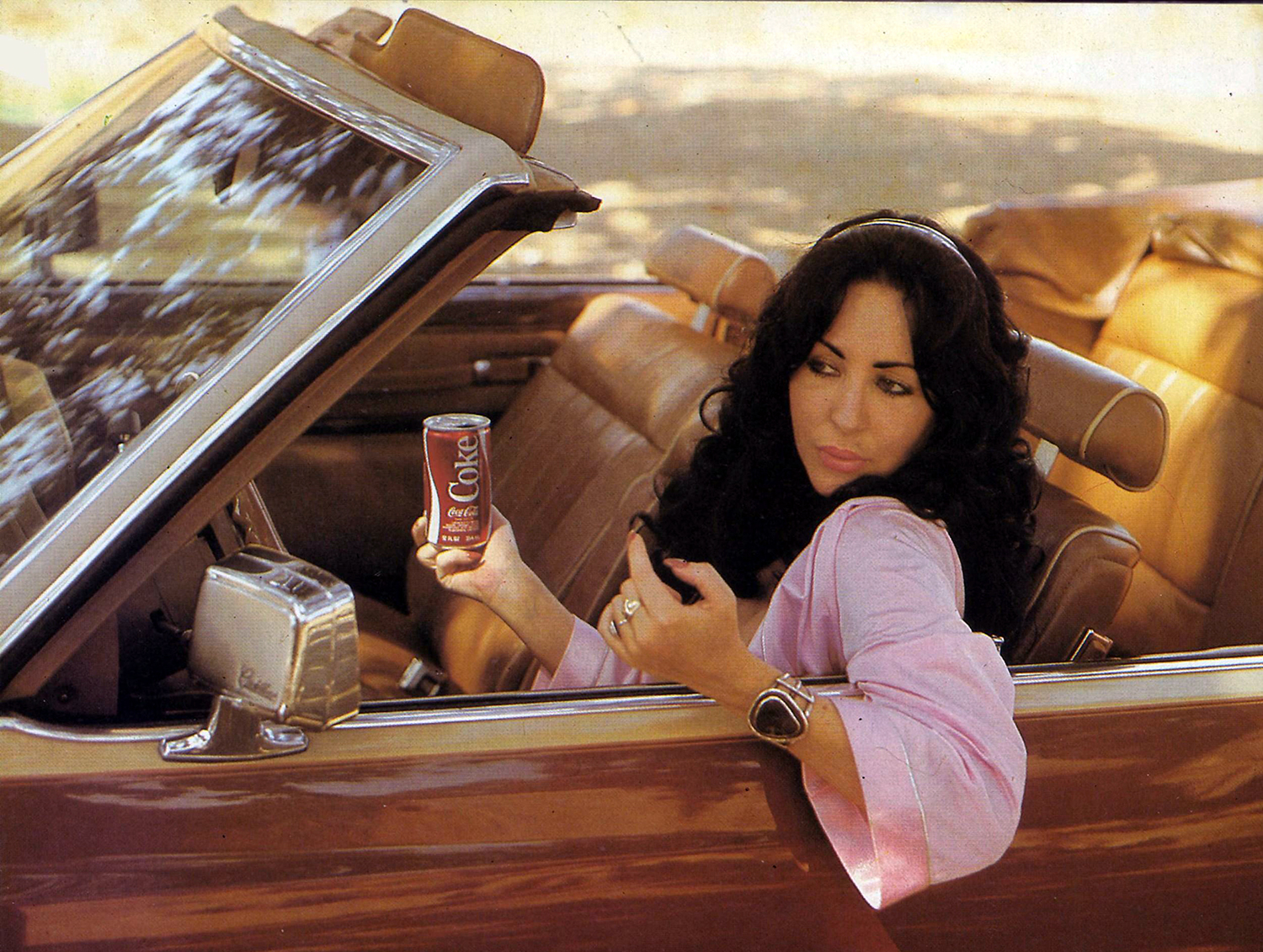 1970s Coke dealer (from a men's magazine)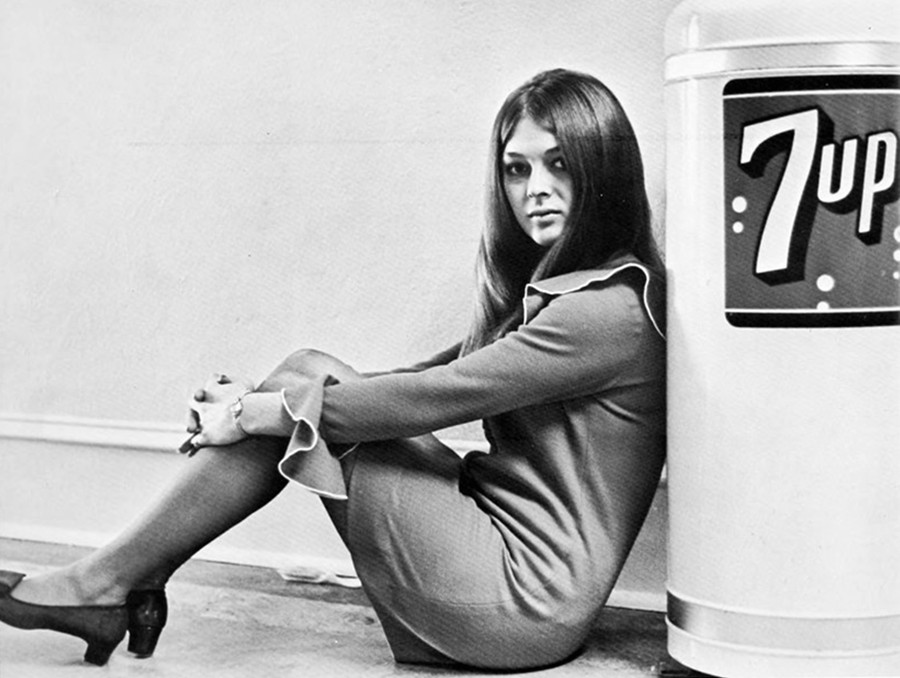 Nothing says "sexy" like posing next to a big vat of 7-Up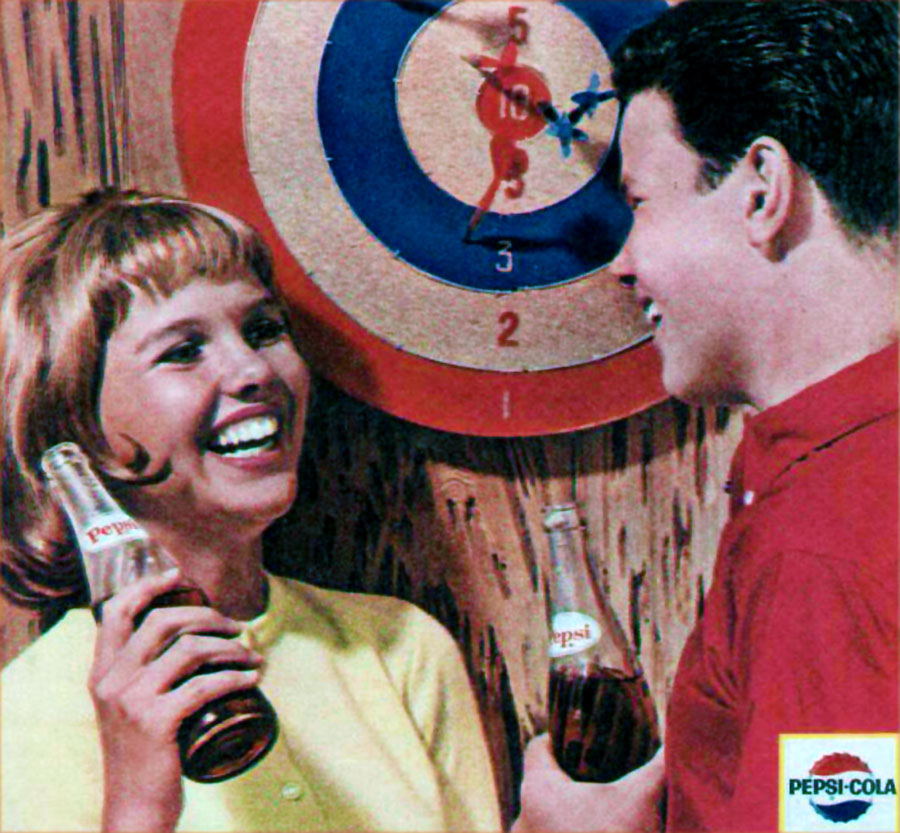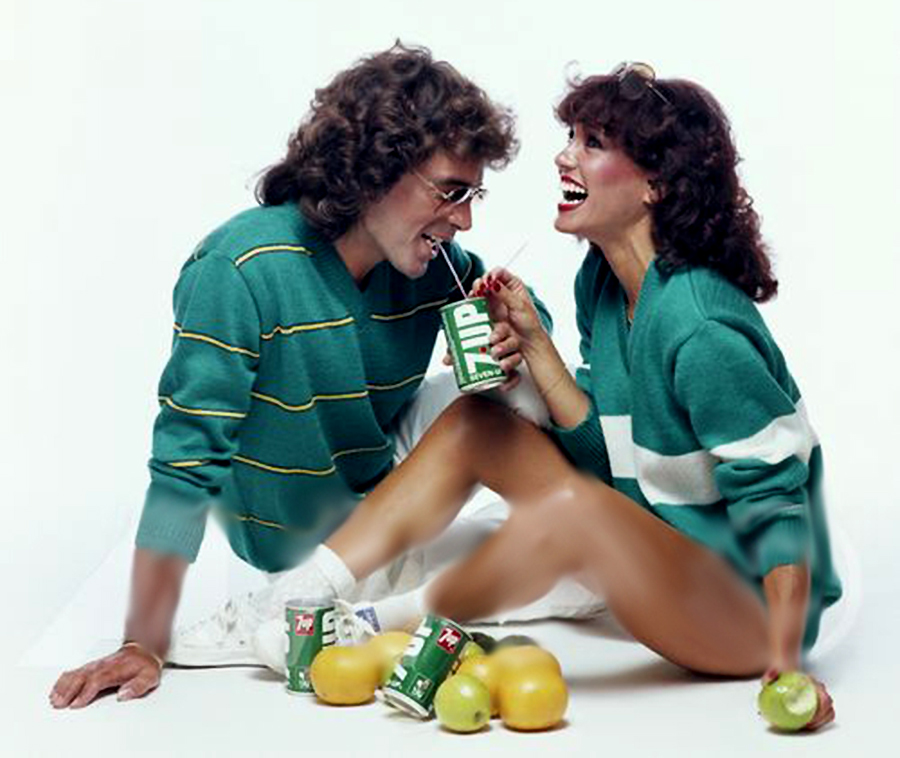 Patricia Paay partaking in an apple and 7-UP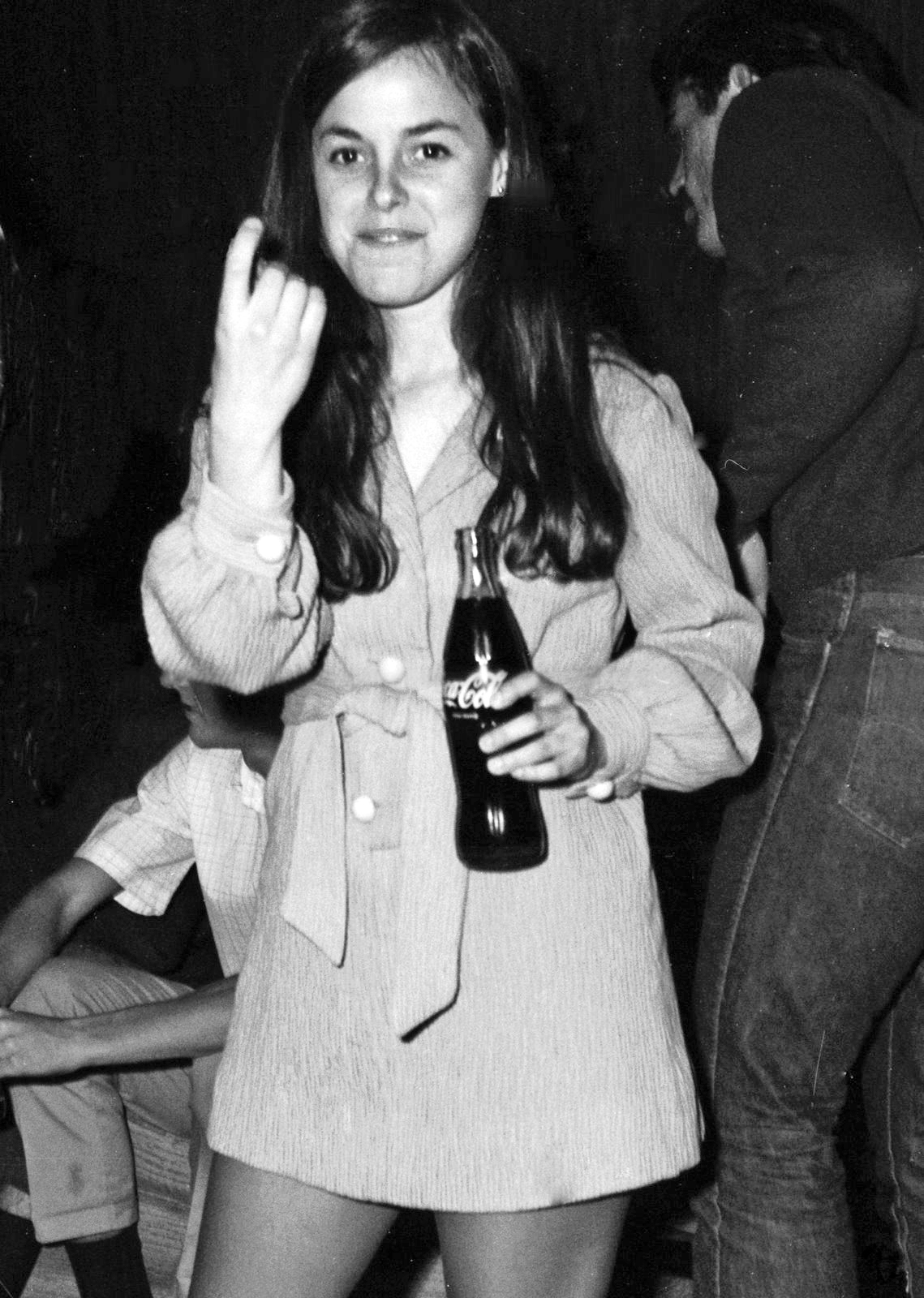 Found photograph of a girl luring someone with a glass of Coke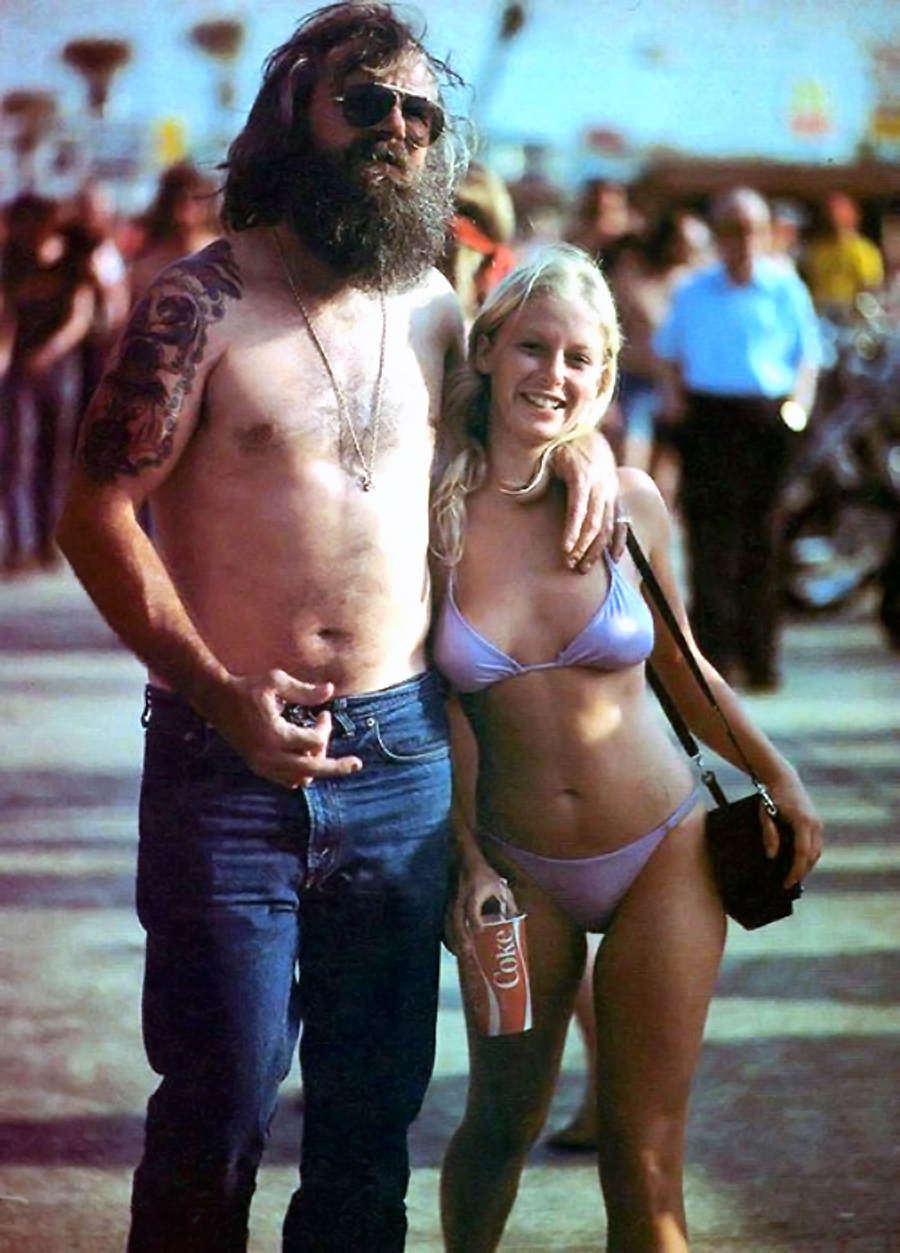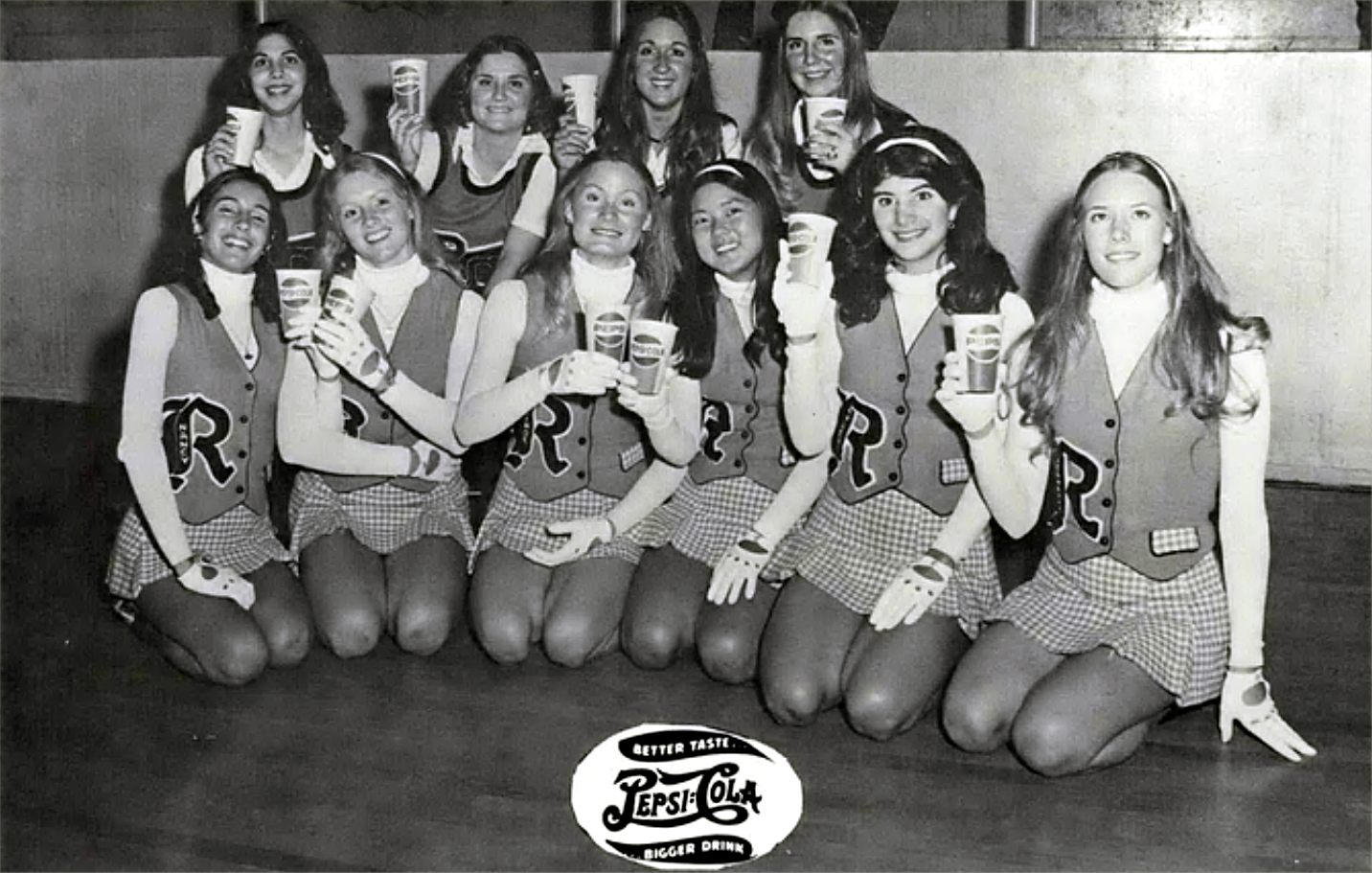 Reedley College – Tiger Yearbook (Reedley, CA) – Class of 1974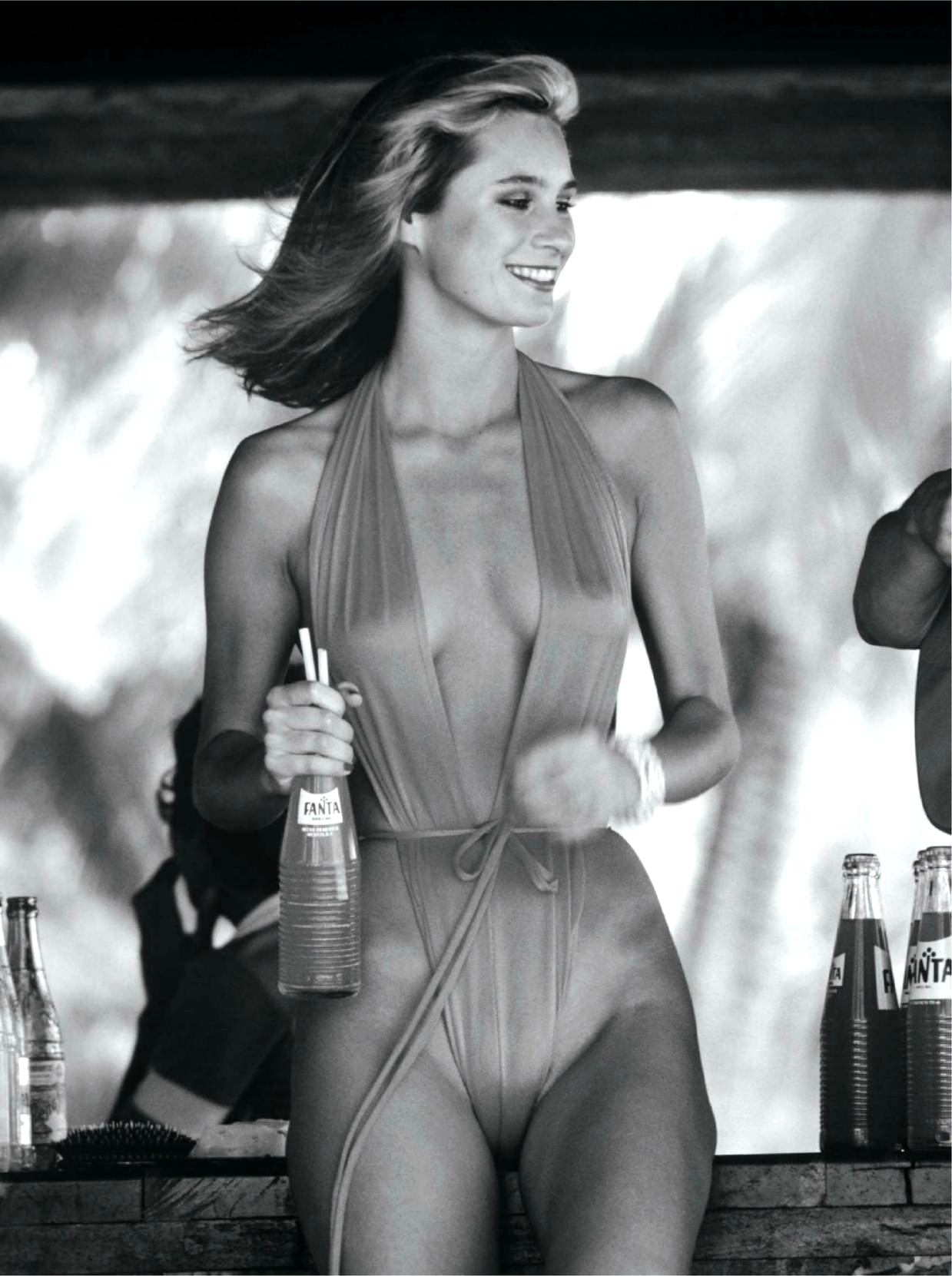 A Playmate enjoys a bottle of Fanta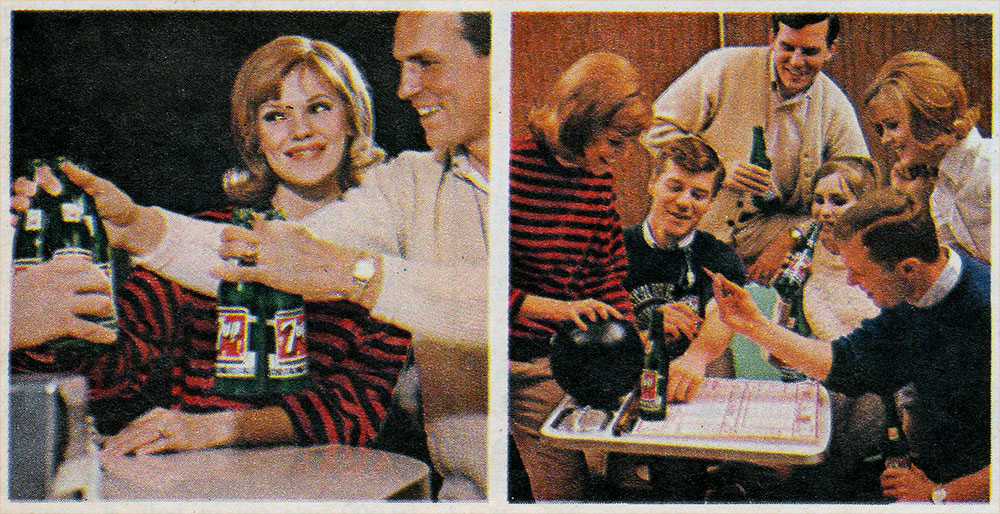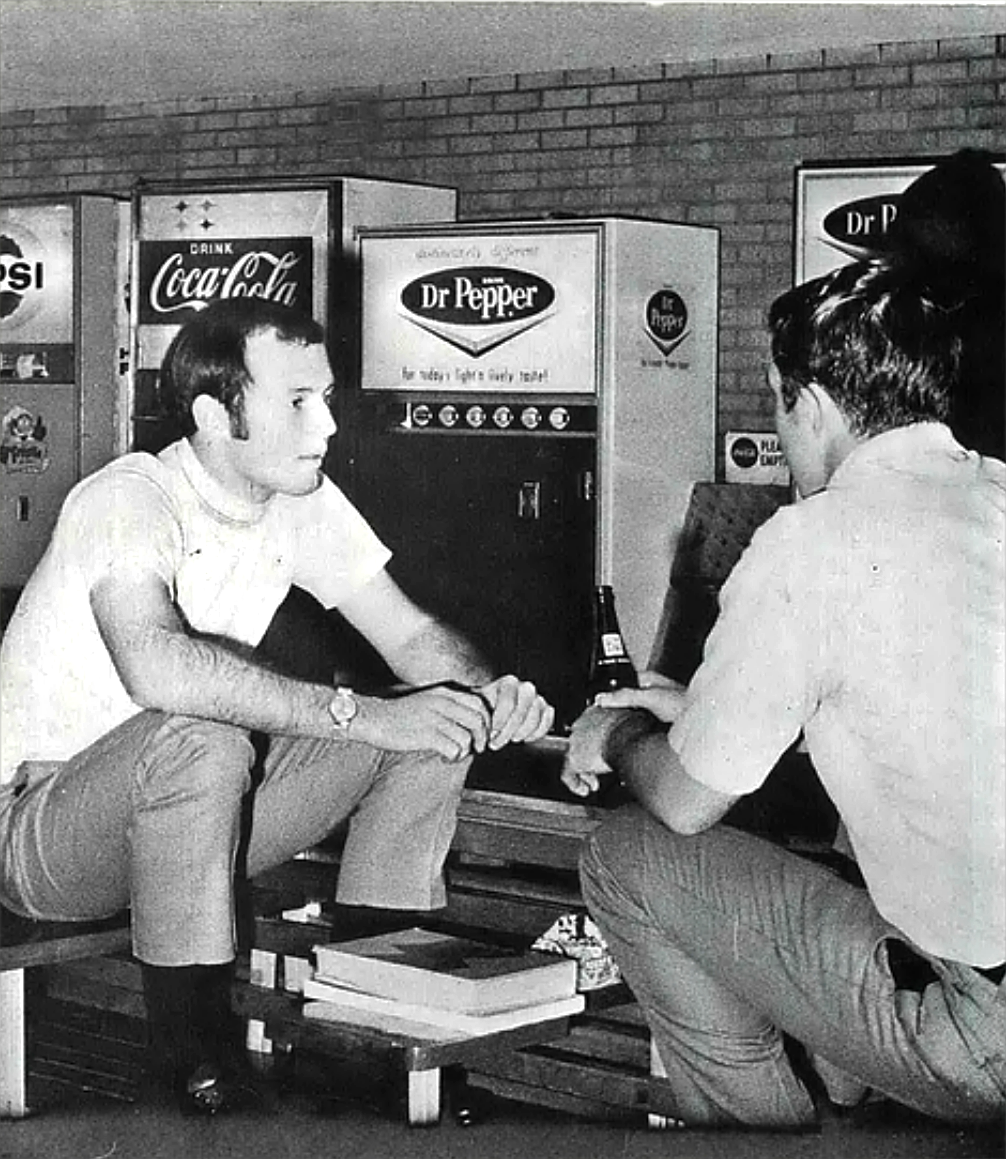 Texas 1970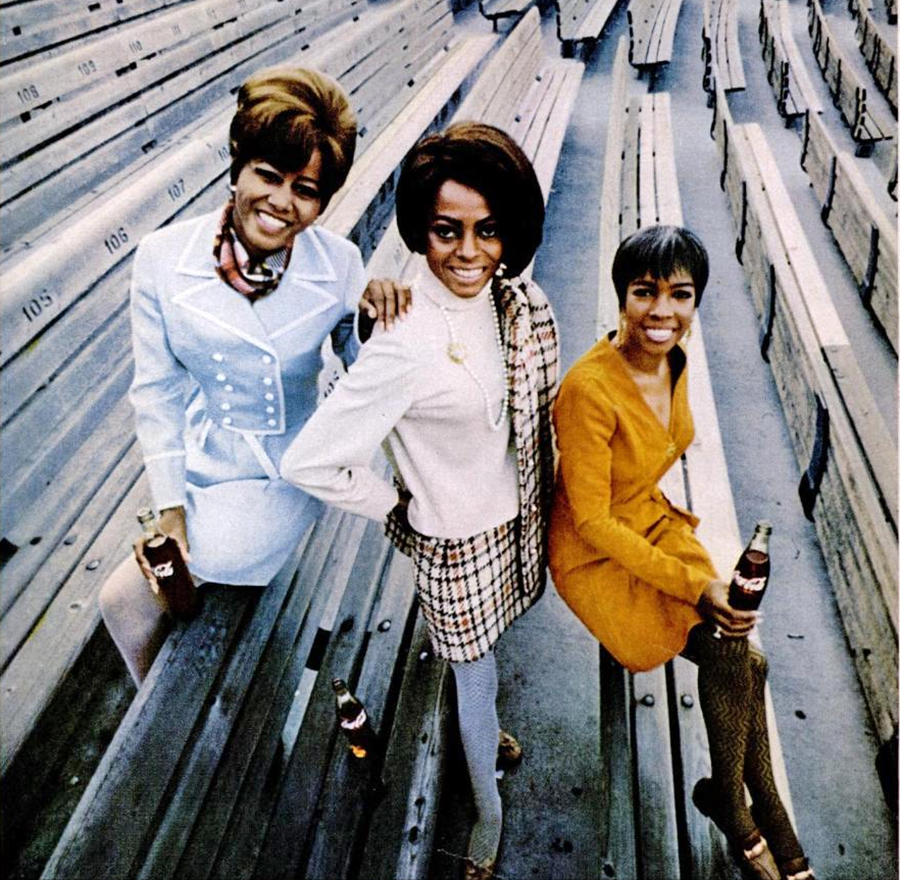 The Supremes drink Coca-Cola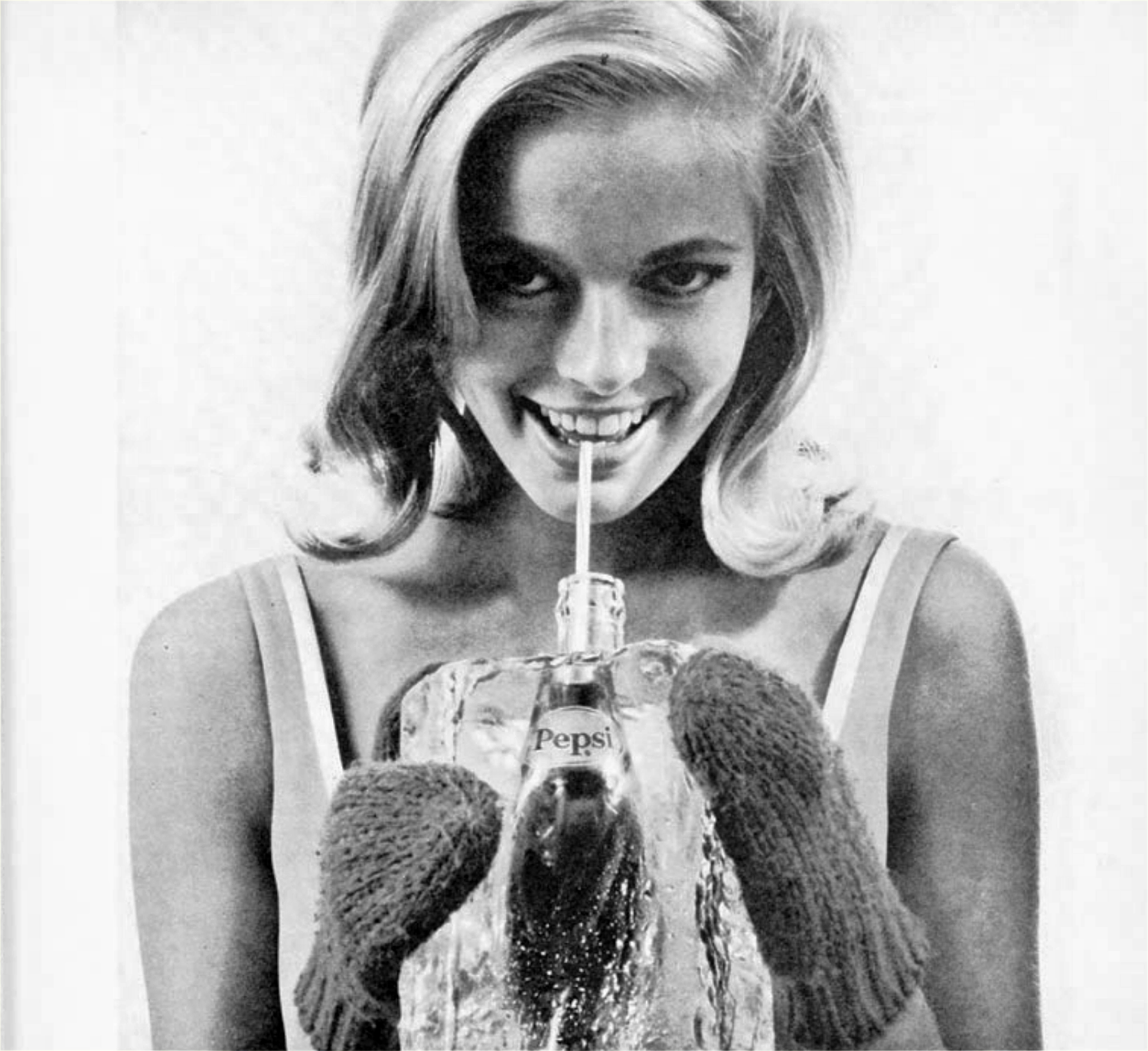 I enjoy a cold soft drink as much as anyone, but c'mon.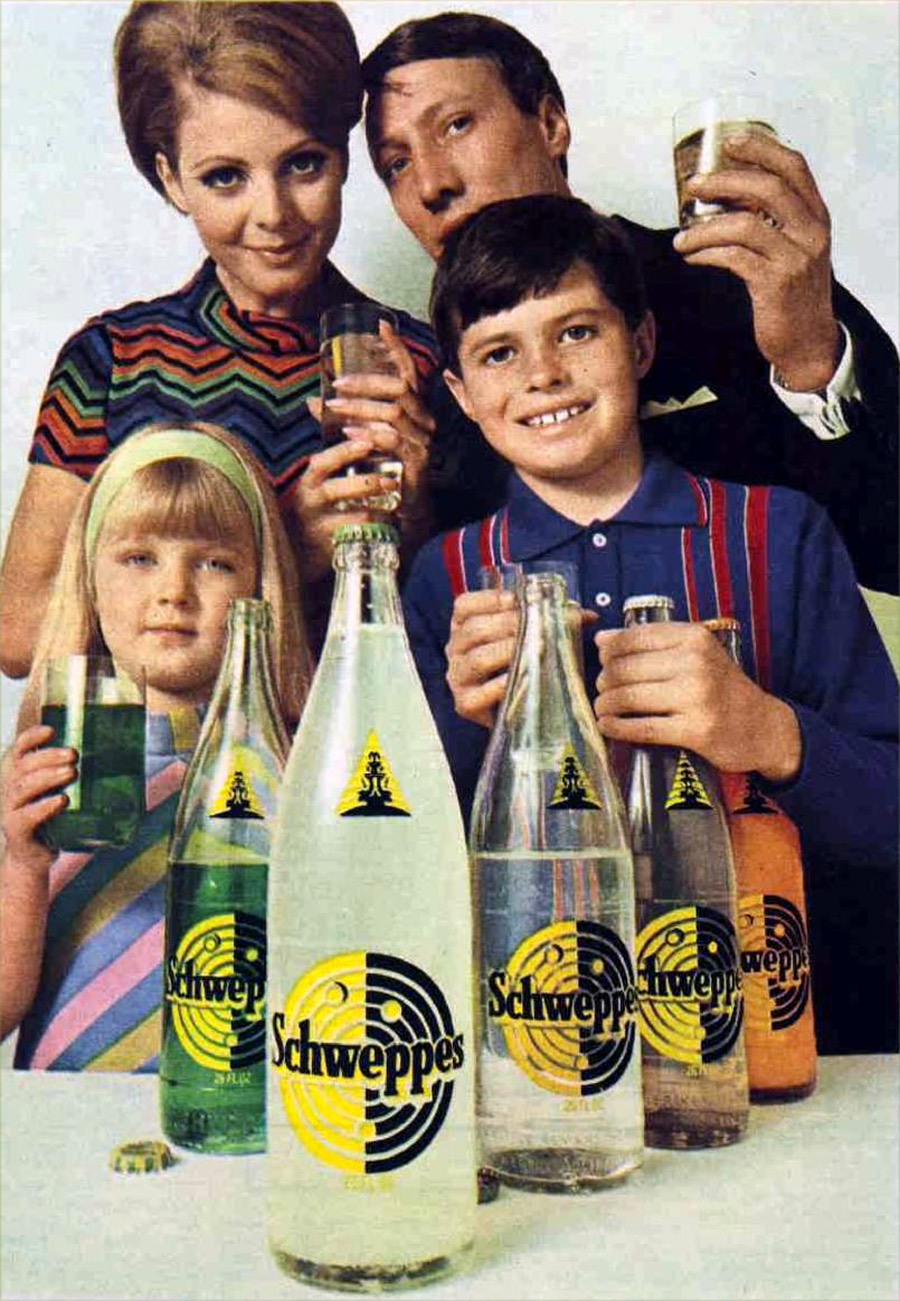 Schweppes 1967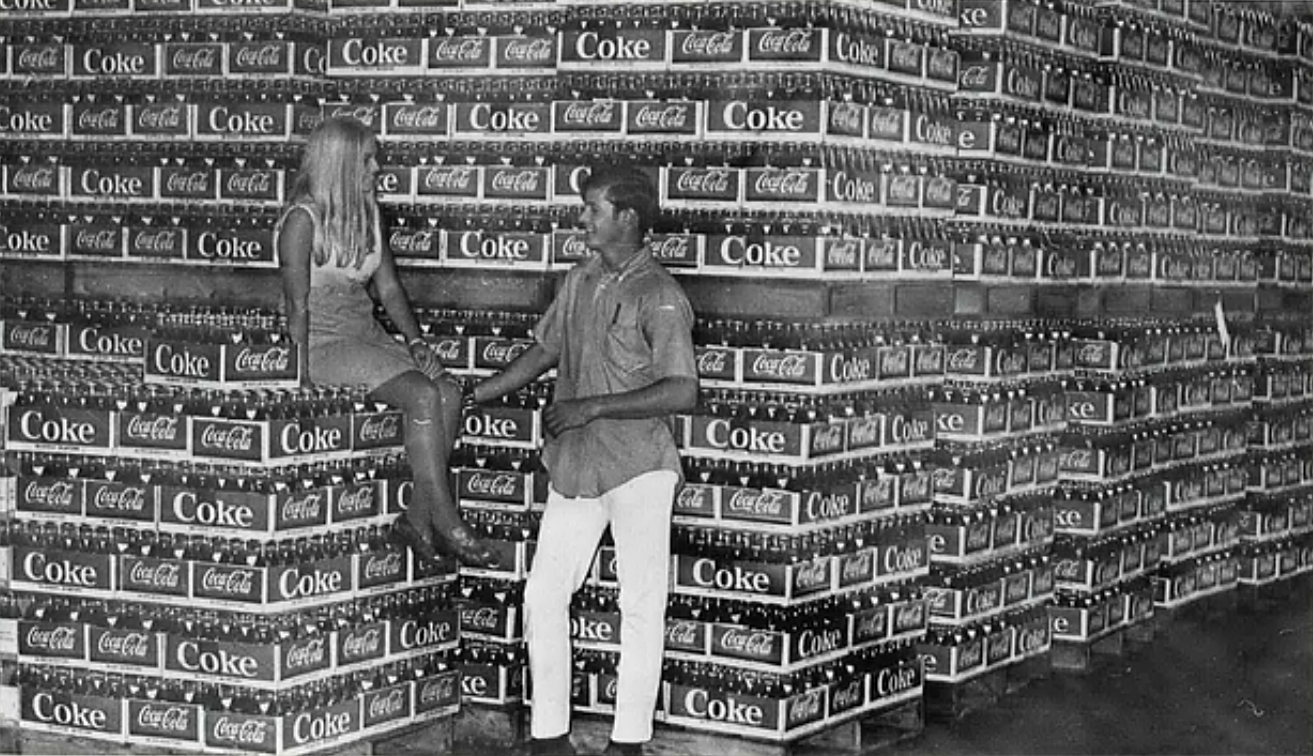 Love is… never having to say you're thirsty.