When they were setting up Let It Rock in 1971, Malcolm McLaren and his original partner in the boutique at 430 King's Road – Patrick Casey – acquired a cache of posters, showcards and ephemera for 50s rocksploitation movies, including many Continental-language variants.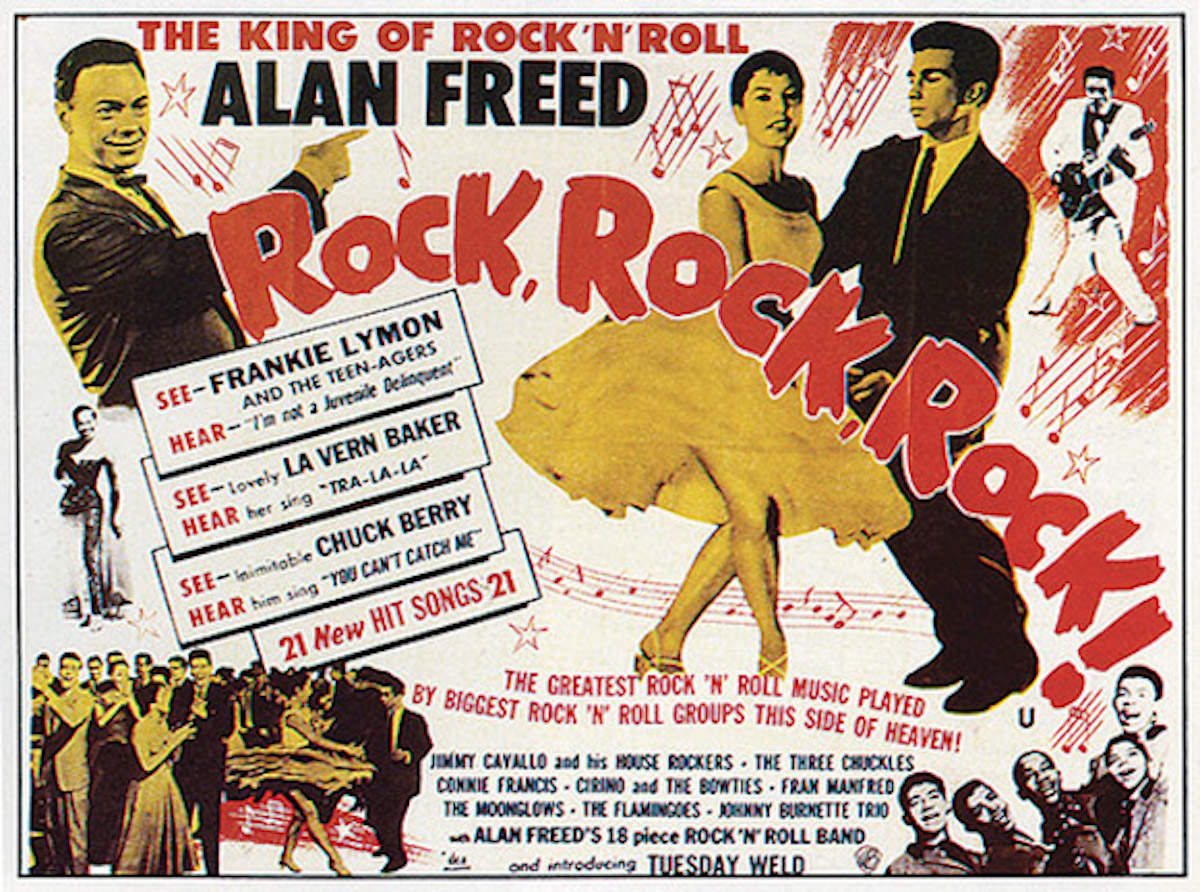 The walls of 430 King's Road were adorned with such for-sale rarities as Le Cavalier Du Crepuscule and L'Amour Frénétique (for Elvis-starrers Love Me Tender and Loving You), Jeunesse Droguée (M-G-M's High School Confidential!), Place Au Twist (Chubby Checker vehicle Don't Knock The Twist) and De Blonde En Ik (for the Dutch release of the Jayne Mansfield-fronted The Girl Can't Help It).
Recently I've written about how these were plundered by McLaren when he collaged his first fashion designs – the range of t-shirts produced in the summer of 1972 for sale at the London Rock N Roll Show at Wembley Stadium.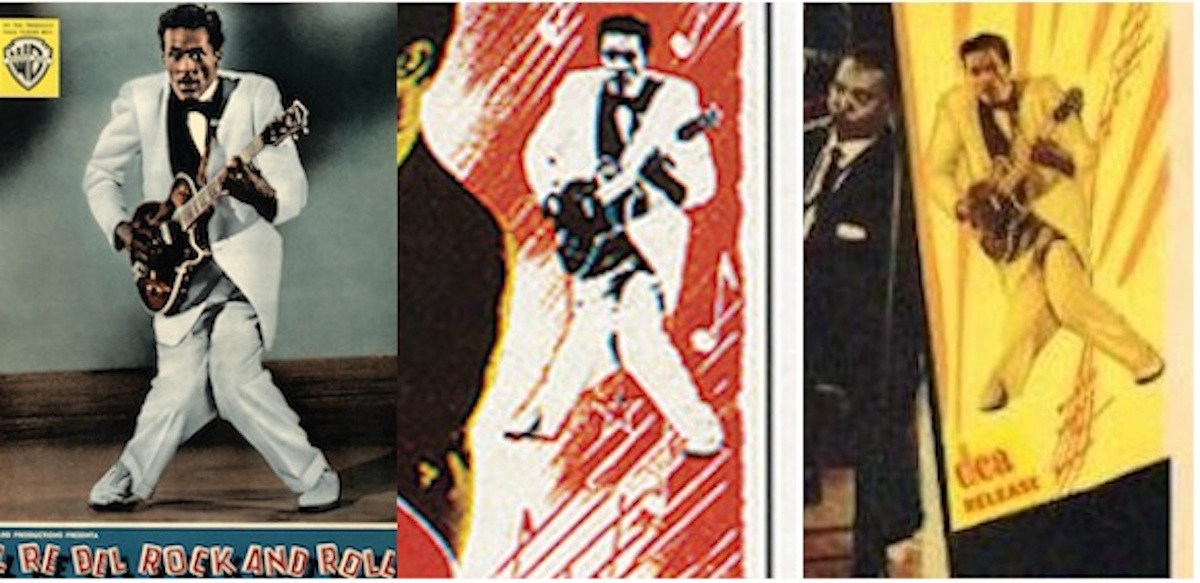 As previously posted here, Vive Le Rock! – the Belgian version for Harry Foster's jubilant 1958 flick Let's Rock! – and a showcard for the same year's High School Confidential! provided elements for the designs respectively featuring Little Richard and Jerry Lee Lewis.
For his tribute to Chuck Berry – whose 1960 song granted 430 King's Road with the boutique title – McLaren turned to a striking, knock-kneed image of the founding father of rock n roll which was used in the posters and promotional ephemera for the movie Rock, Rock, Rock!.
The image is a still of Berry – in white shoes and white tuxedo suit with black satin lapels – performing You Can't Catch Me in the film. Another from the same shoot was used on the cover of his first LP, After School Session.
The hammy musical note lettering  for the slogan Rock N' Roll Lives was based on the font which appeared in promotional material for another Alan Freed movie, Mister Rock And Roll. A poster for this also adorned the walls of 430 King's Road and was featured in the shoot styled by McLaren and Vivienne Westwood for the cover of the 1973 compilation Golden Hour Of Rock N' Roll.
Here is Berry performing You Can't Catch Me in Rock, Rock, Rock!:
This is Berry giving it some Let It Rock at the BBC in 1972: