Before Wal-Mart and mega-franchises came on the scene, every small town in the US had a Main Street lined with locally owned businesses.  Here are the ads from these old mom-and-pop stores, pulled from old yearbooks and newspapers from the late sixties and early seventies. Enjoy.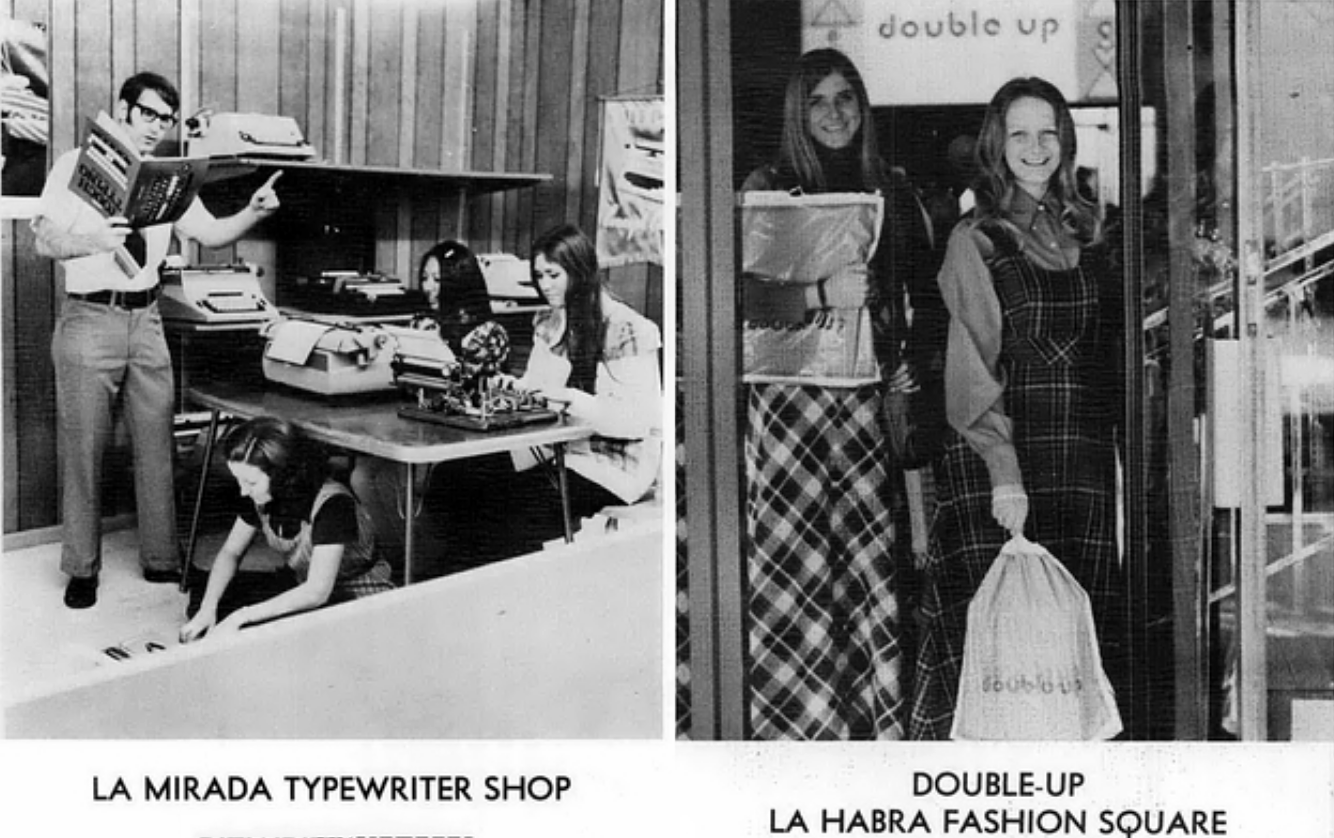 If ever there was a business killed by the home computer revolution, it was ye old typewriter shoppe.  These ads are from 1973 – I wonder how much longer they held on before biting the dust.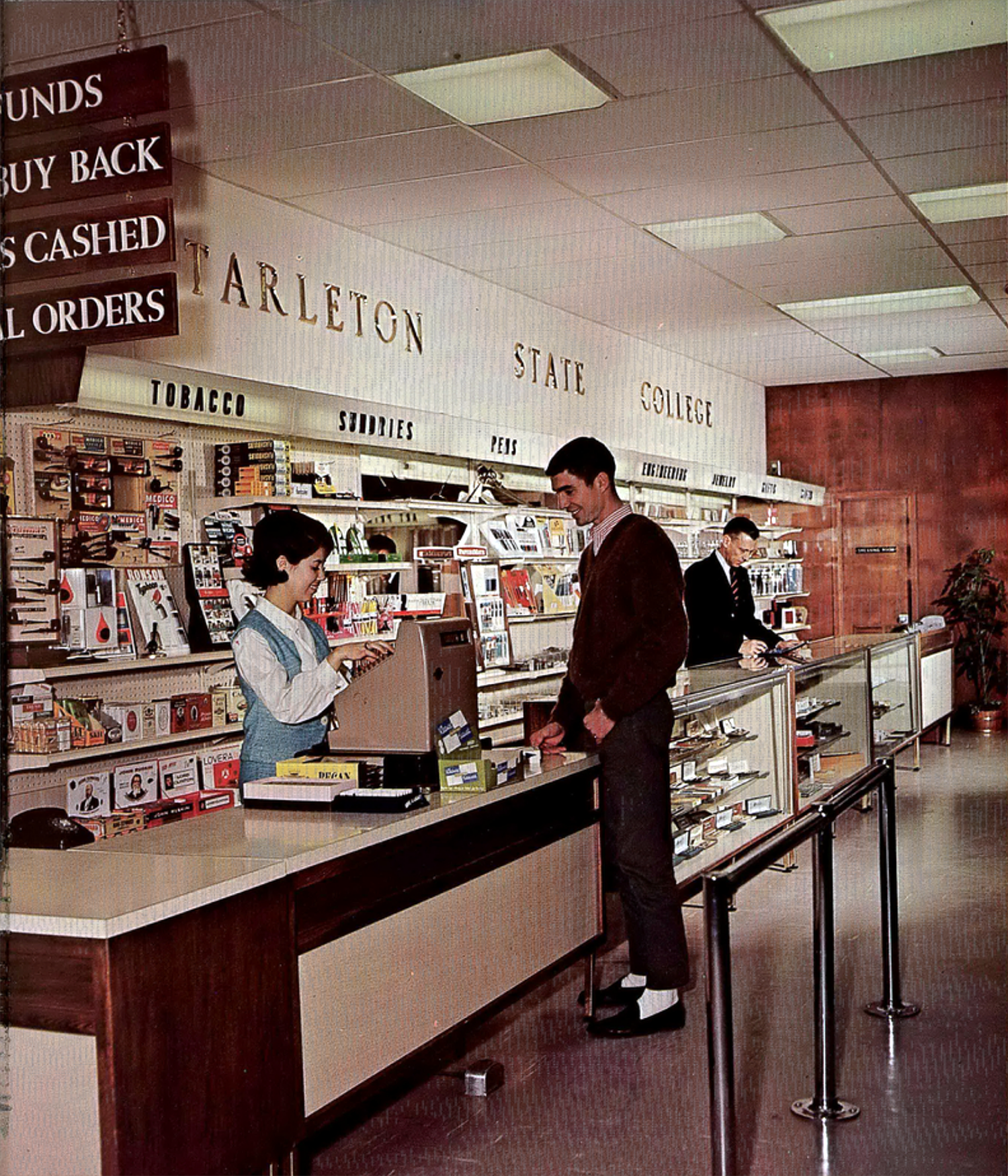 This is from a 1967 yearbook advertisement (John Tarleton College – Stephenville TX).  I love the well-stocked surplus of pipe smoking supplies behind the counter.
And here's the same place four years later…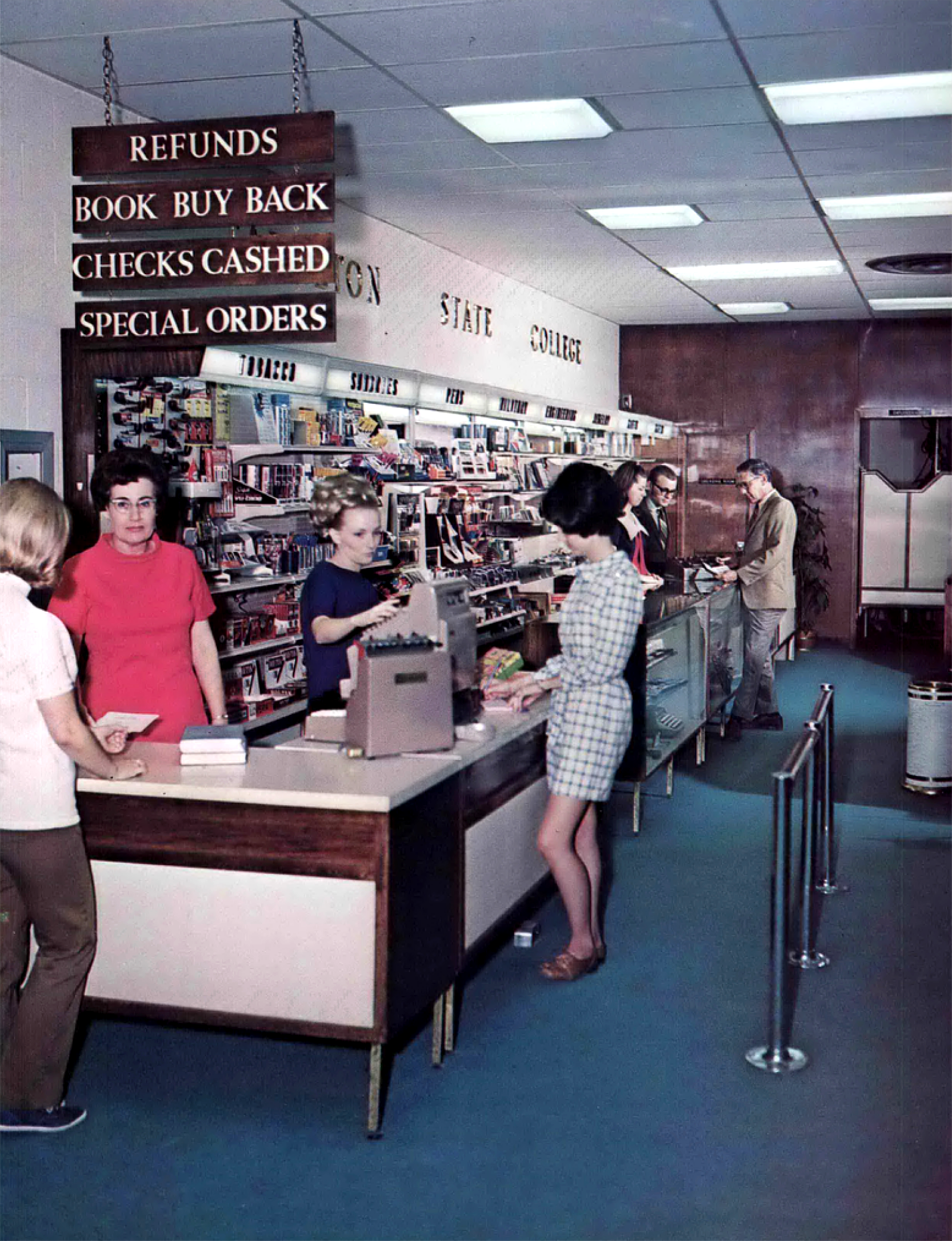 Other than new carpeting, not much has changed.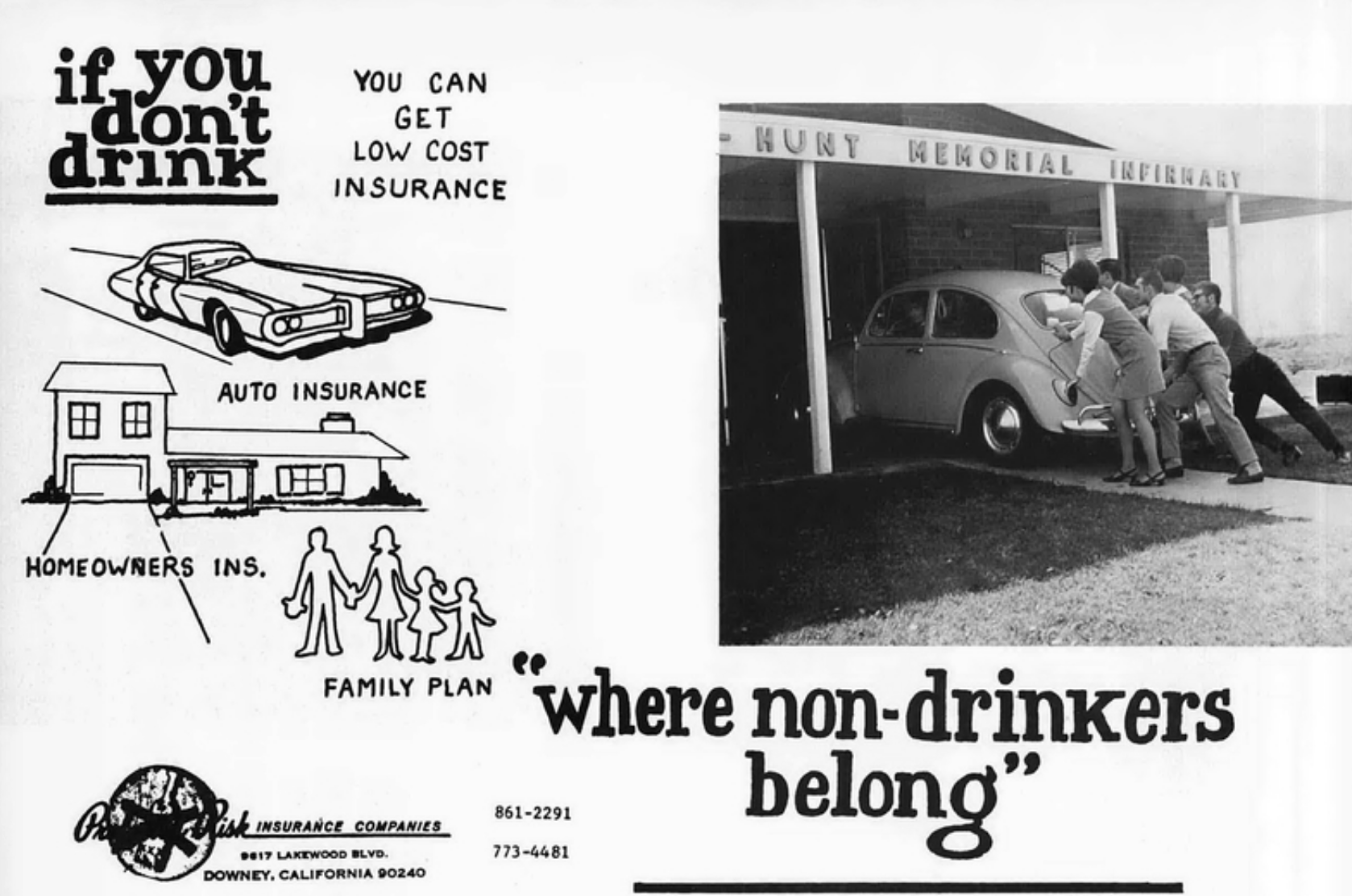 "Where non-drinkers belong"….  Hmmm.  I wonder how many signed up for the low-cost insurance plan and then went home and poured themselves a refreshing Scotch-and-soda.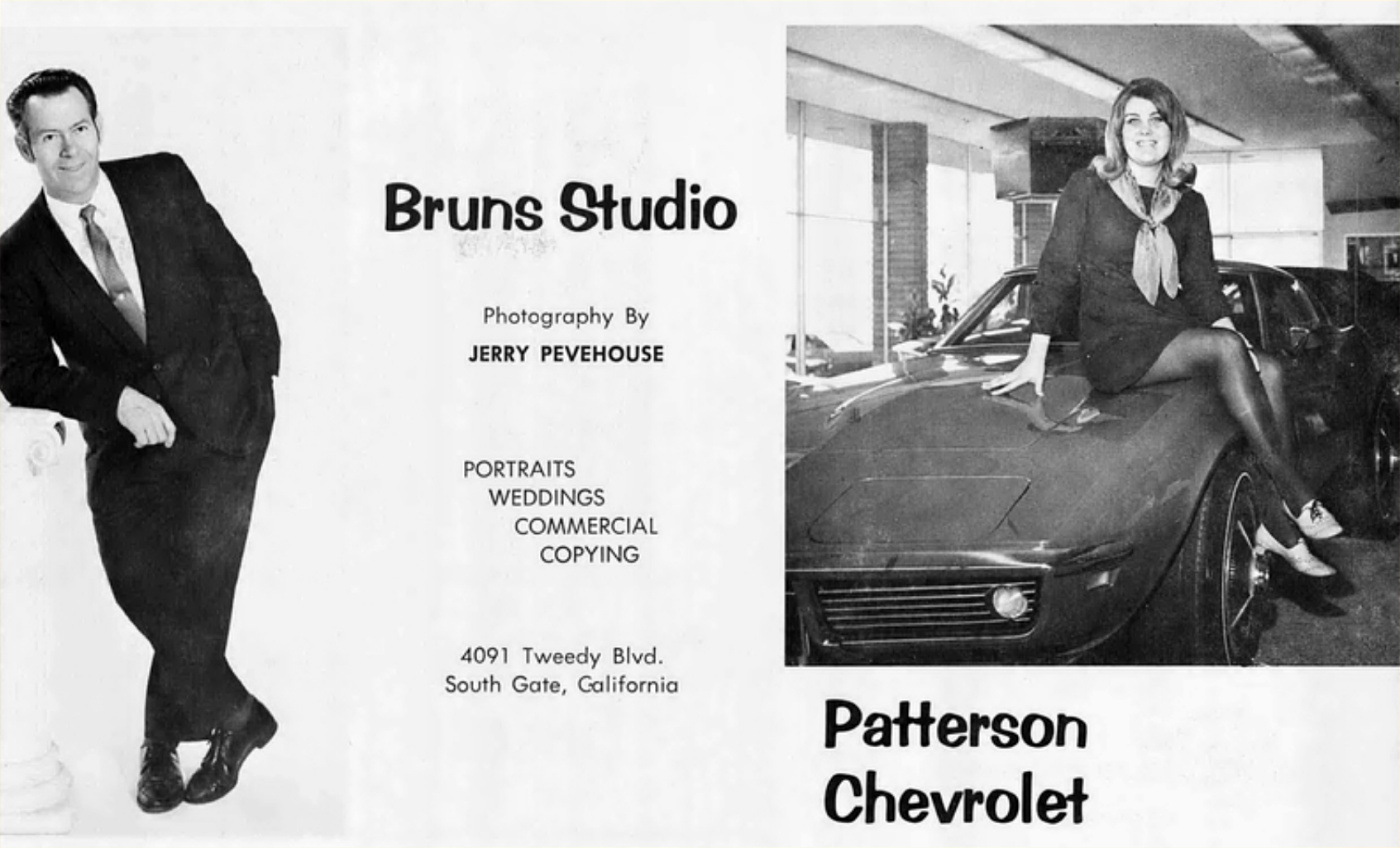 (From 1969 California)  It was a trend that every car dealership ad would feature the owner's daughter perched on top of their prized sports car.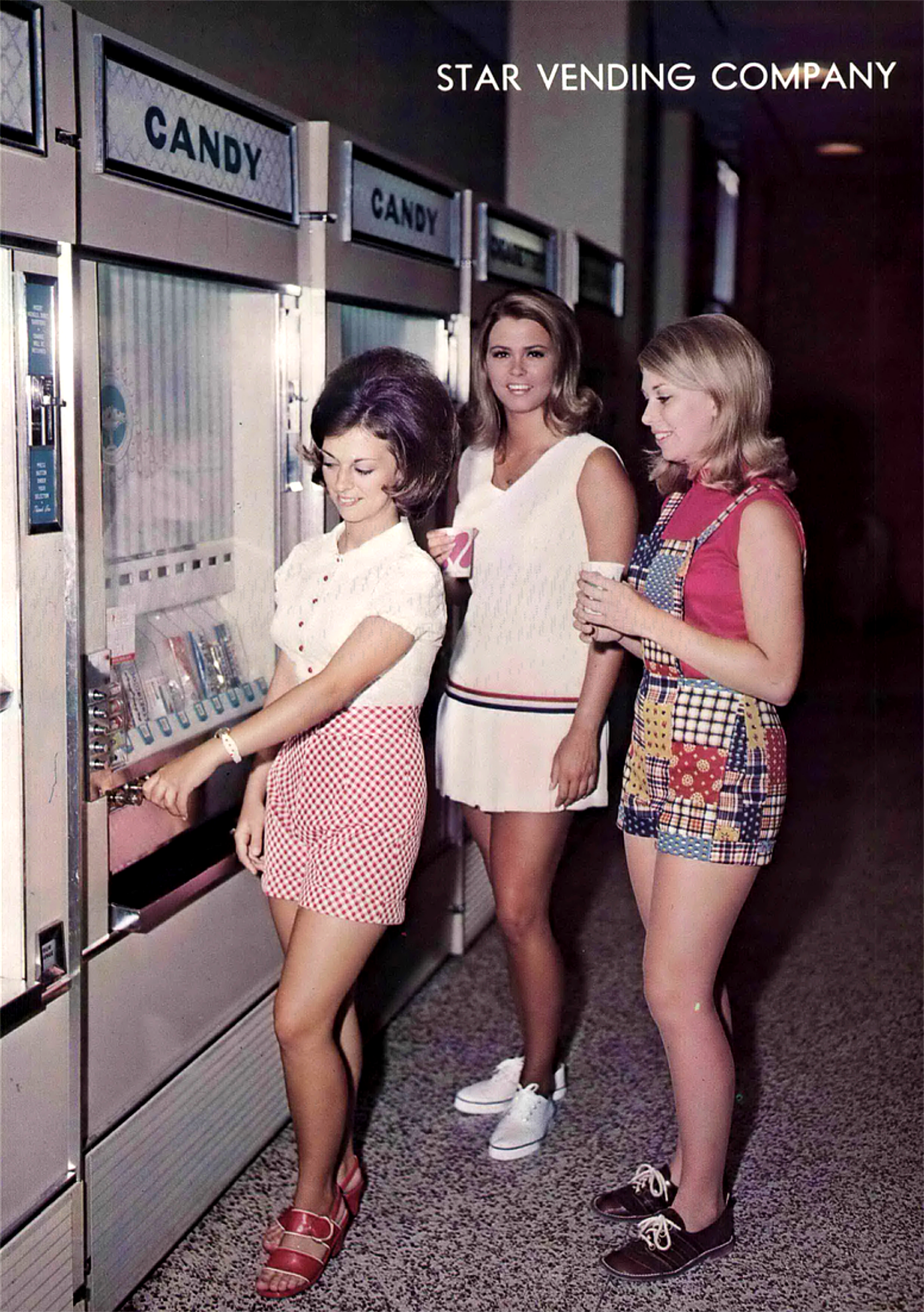 I well remember these old candy vending machines.  My favorites were Zagnut, Zero and Clarke bars – all hard to come by these days.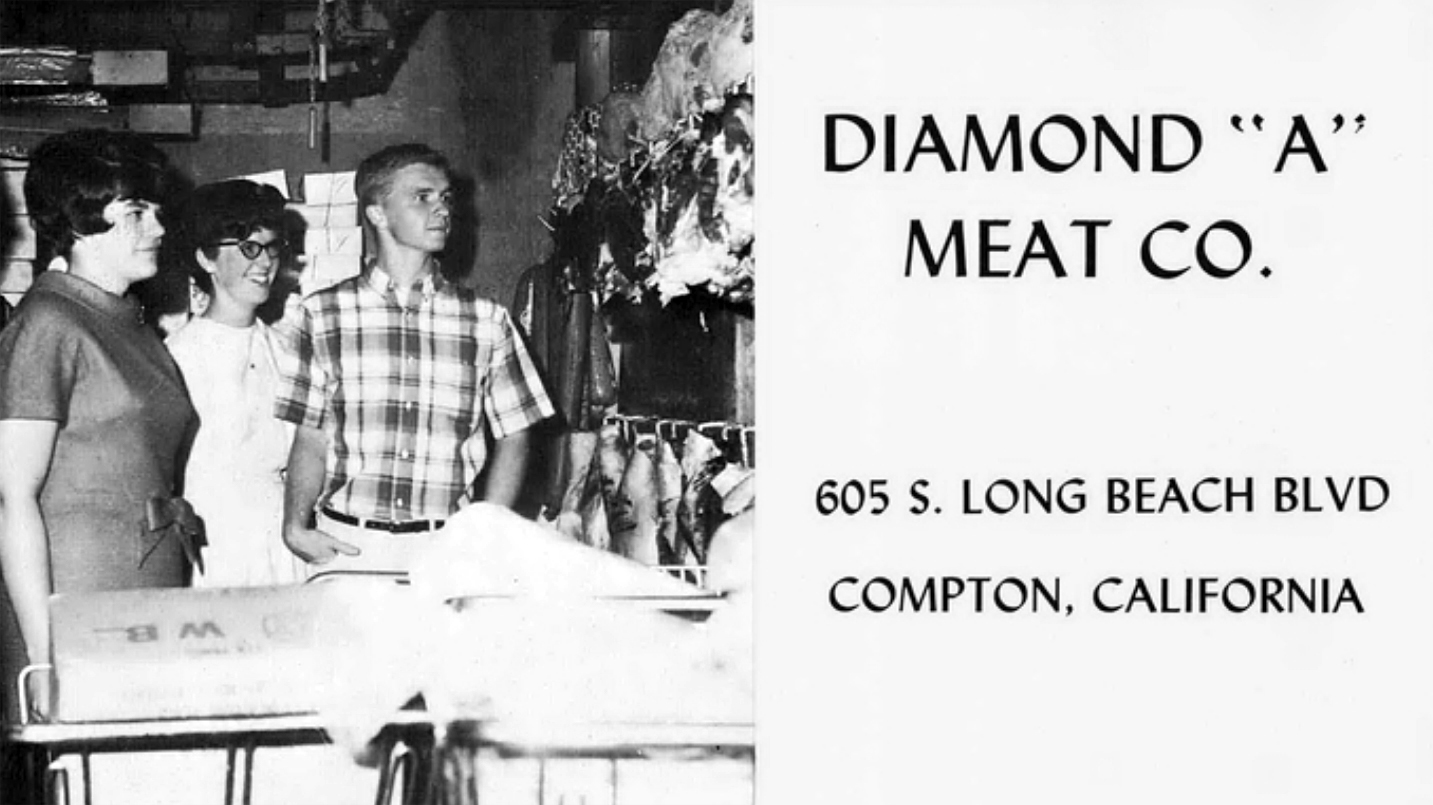 Wow, 1967 Compton, California sure looks… different… than it does today.  I wonder if Dr. Dre and Ice Cube ever frequented the Diamond "A" Meat Co.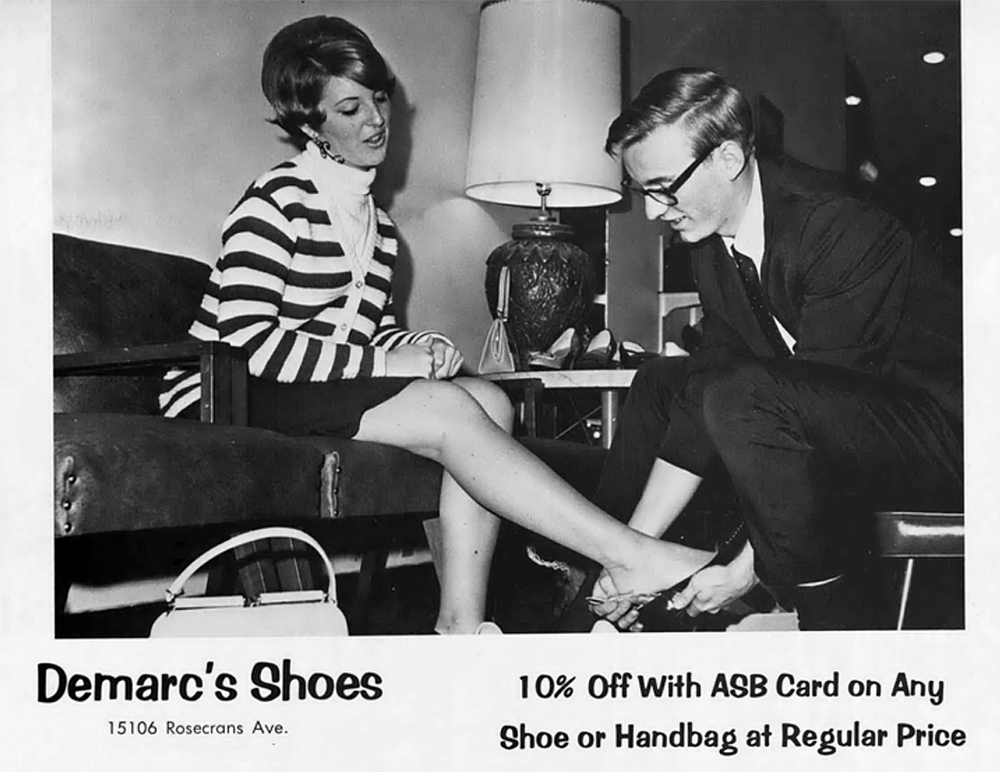 For more shoe store memories, see Vintage Images of Women Shoe Shopping (And The Humble Salesmen That Served Them)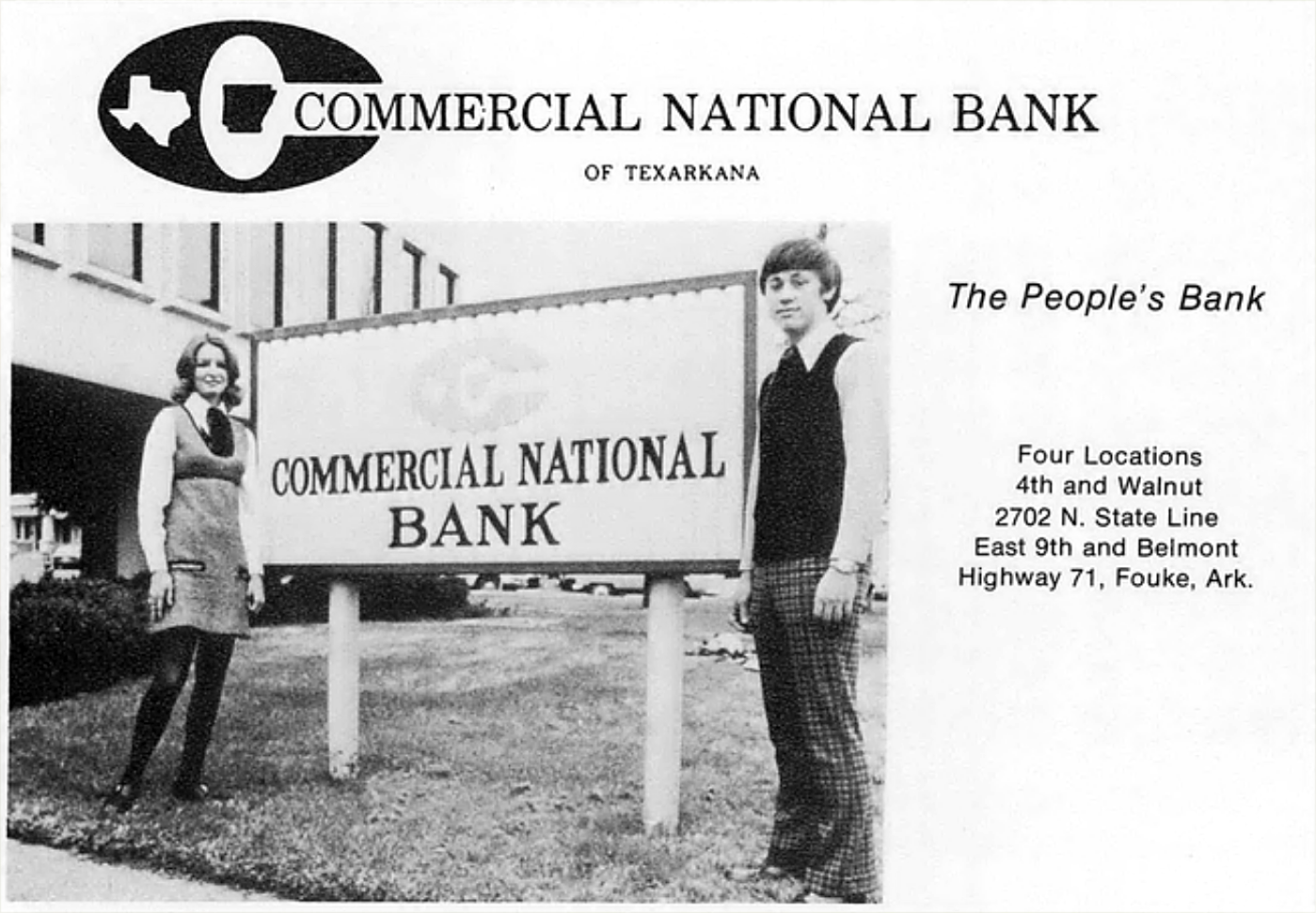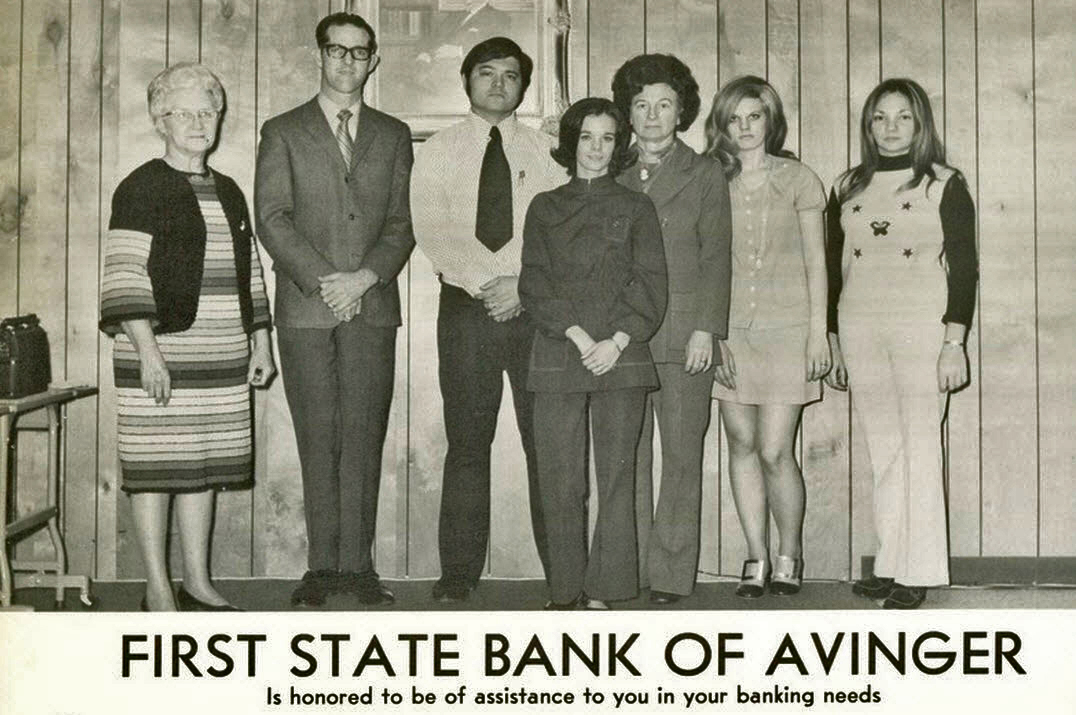 Who do you pick as your banker?  I'm torn between John Belushi and the girl in the miniskirt determined not to smile for the camera.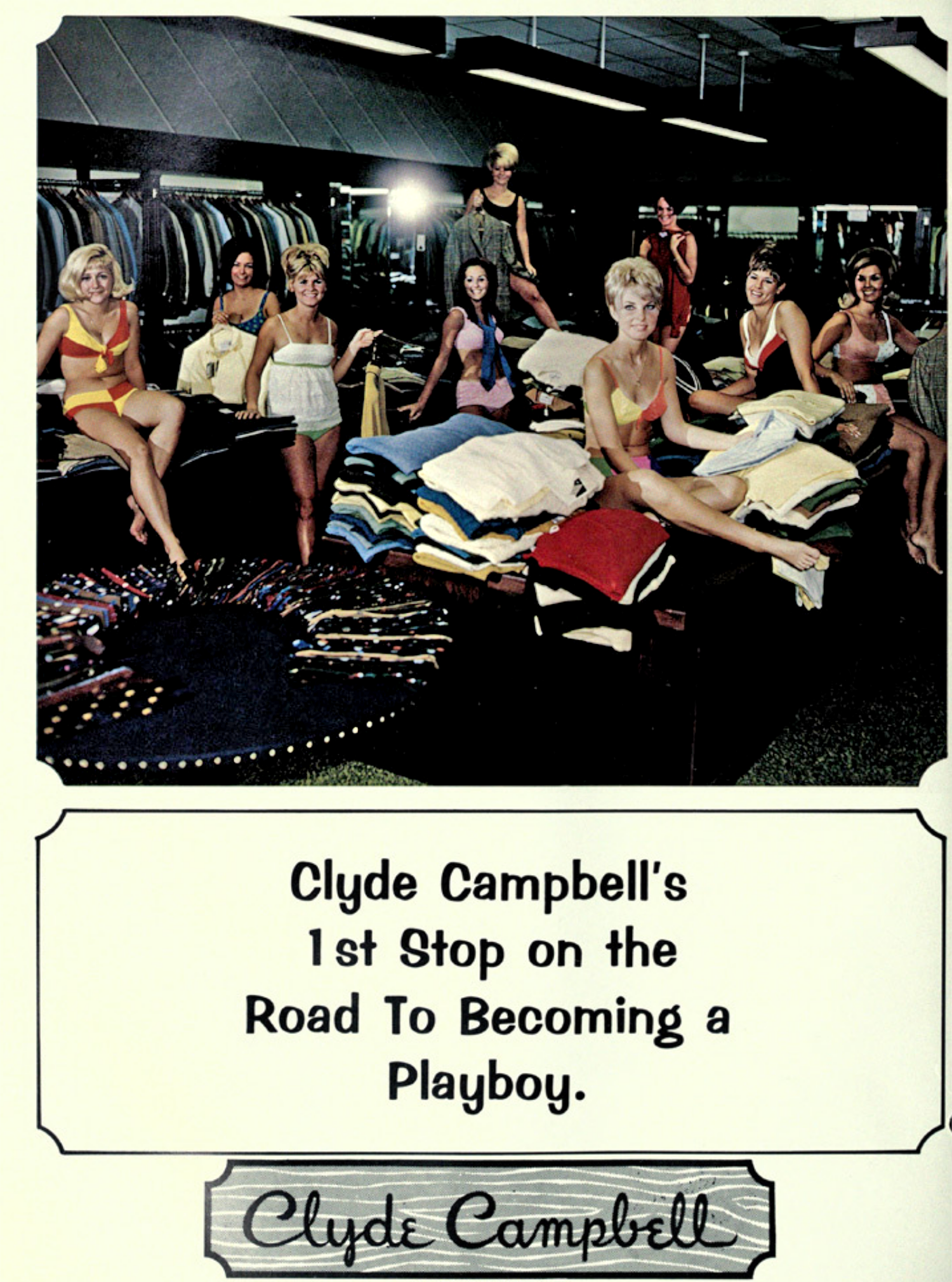 This ad from 1969 promises to be your first stop on the road to being a playboy. Judging by the photograph, it might need to be your only stop.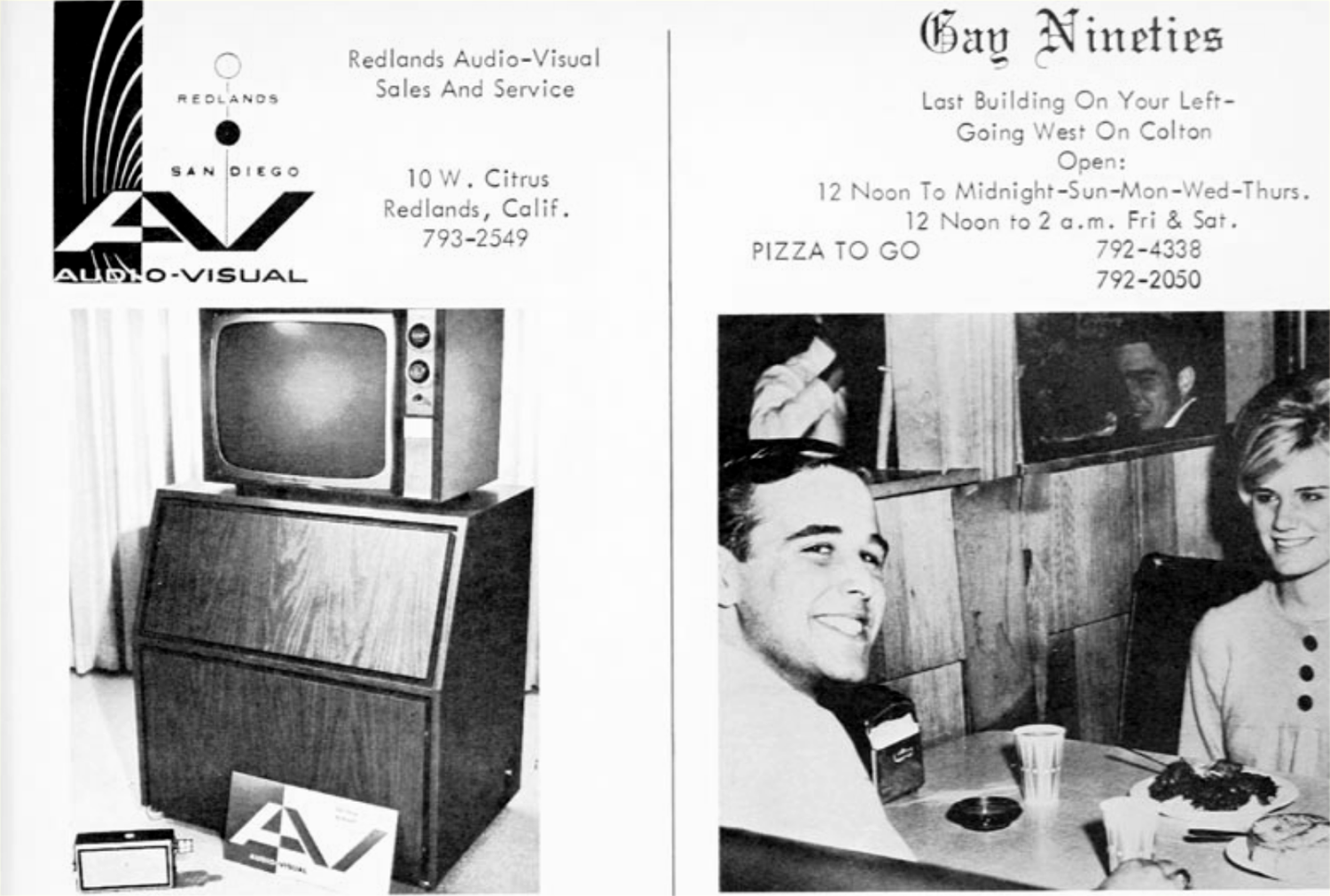 Not too many humble pizza joints with names like "Gay Nineties" these days.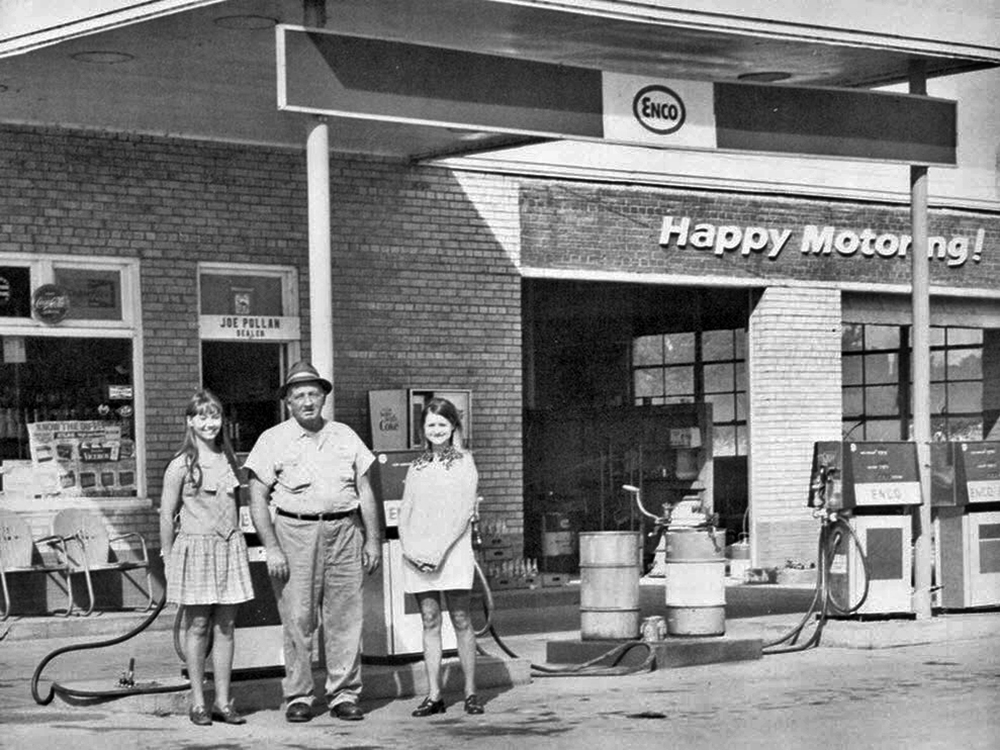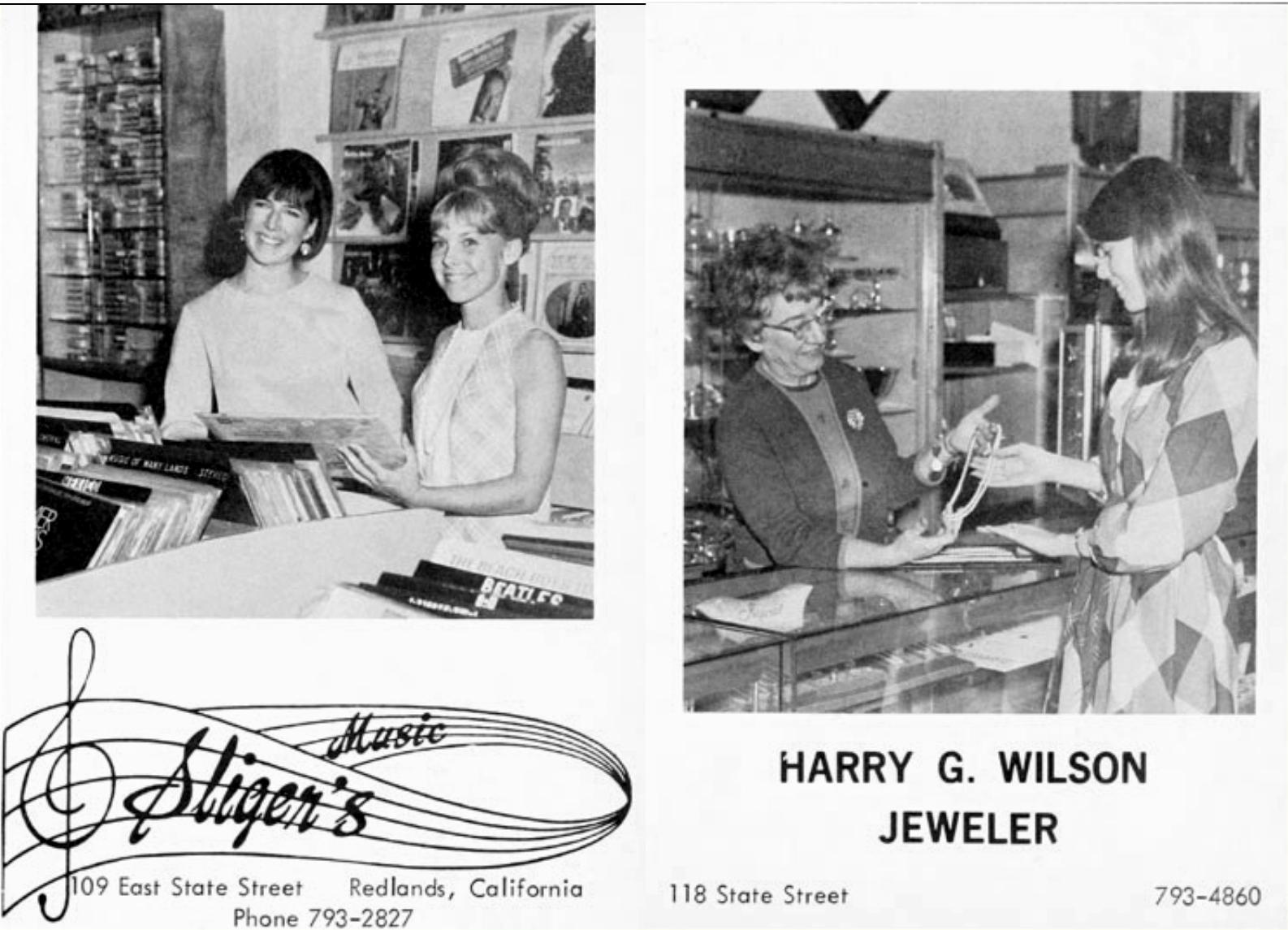 Don't even get me started going down memory lane with record stores.  This is definitely a topic worthy of it's own post. Stay tuned.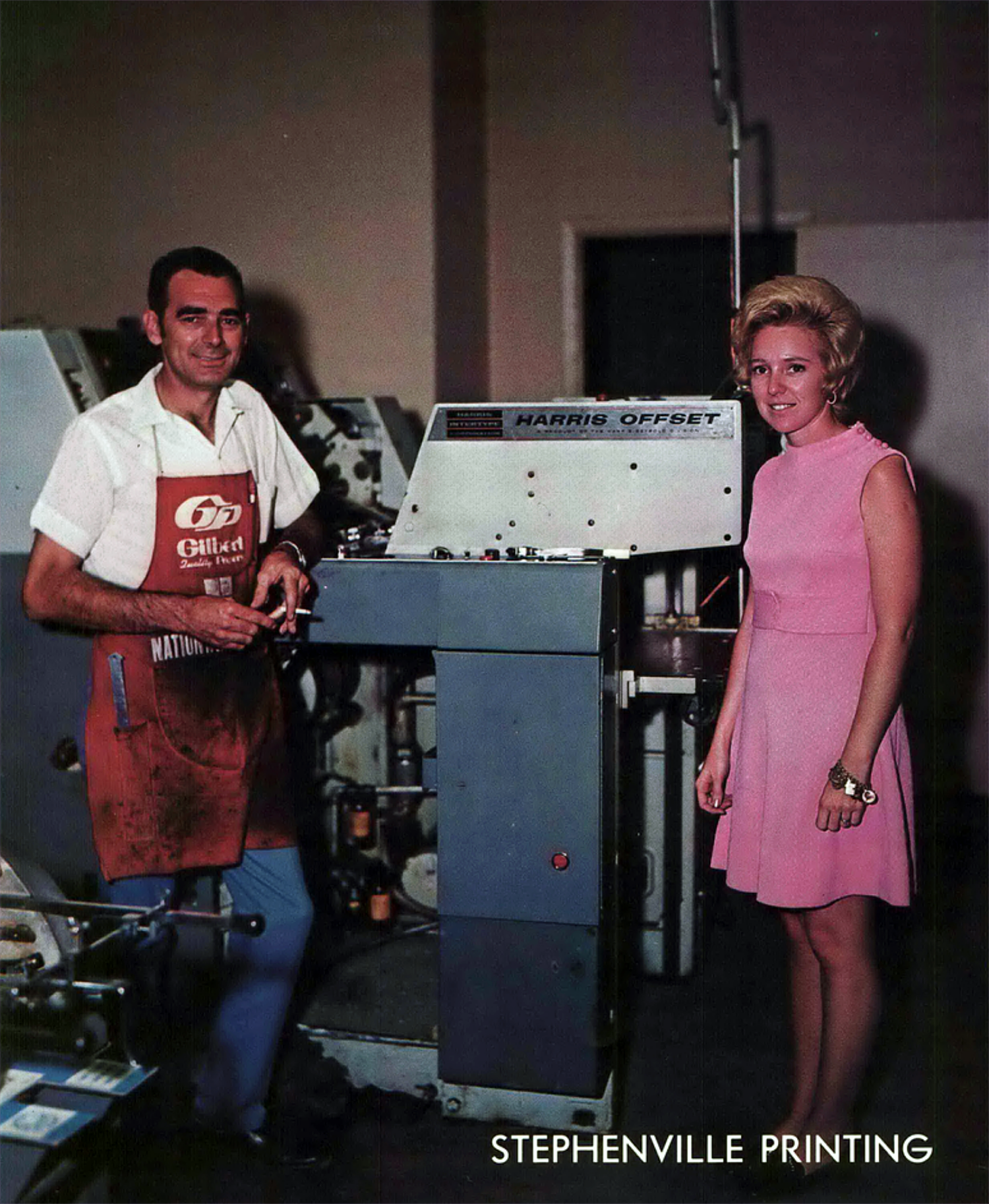 This guy couldn't be troubled to put down his cigarette for the advertisement.  My hero.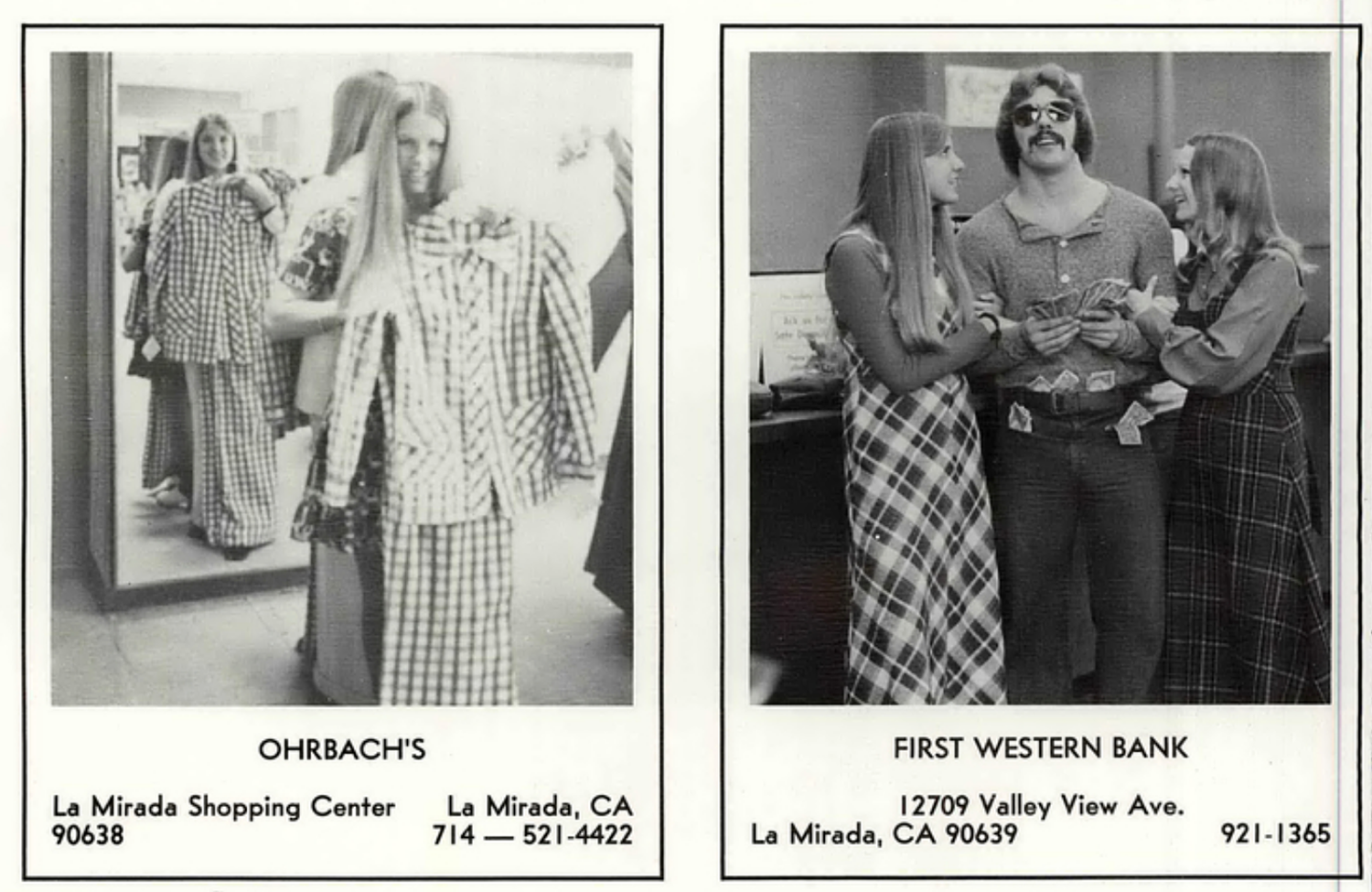 This 1973 ad for First Western Bank may be the most "seventies" thing I've ever seen.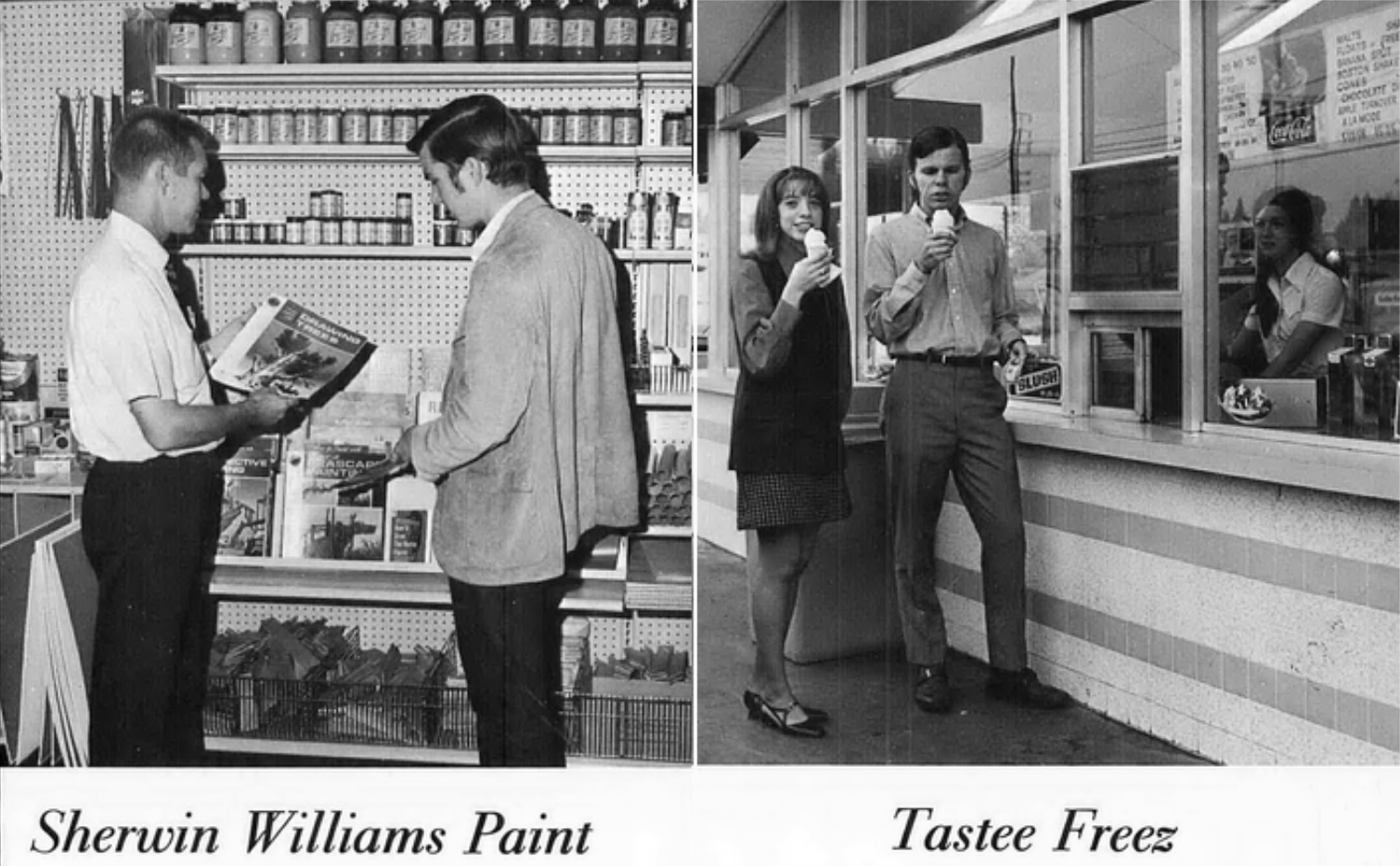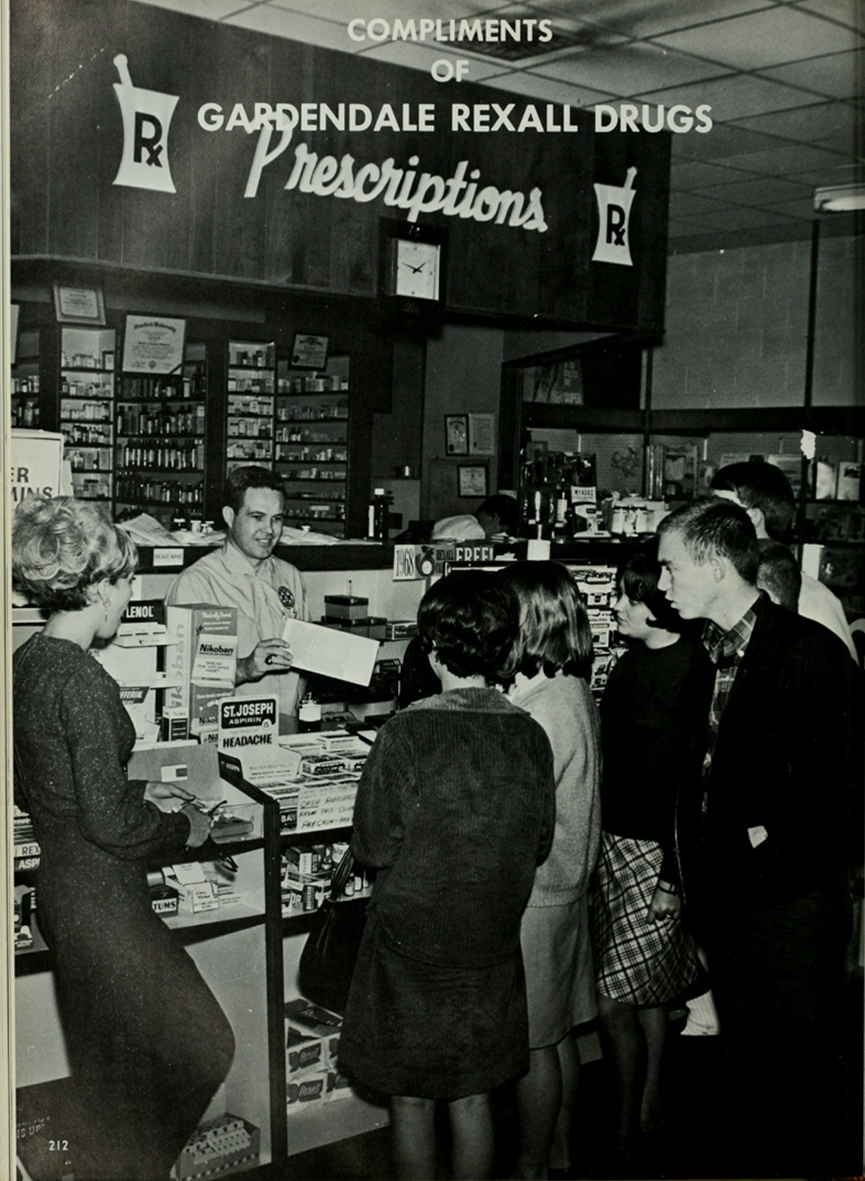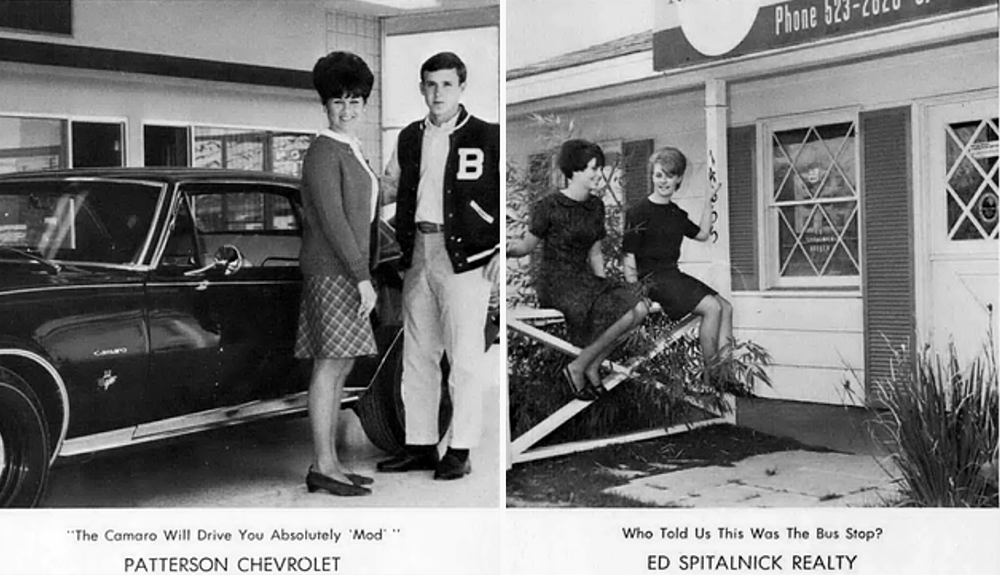 This 1967 ad claims that "The Camaro will drive you absolutely 'Mod'".  Well, it's hard to top that. We'll quit while we're ahead.