Pulled from the vast retro-archives of Flashbak, here are a miscellany of vintage images, primarily found photos, of ladies shopping for shoes.  Many of these photographs feature their humble manservants hard at work selling them their beloved footwear.  Enjoy.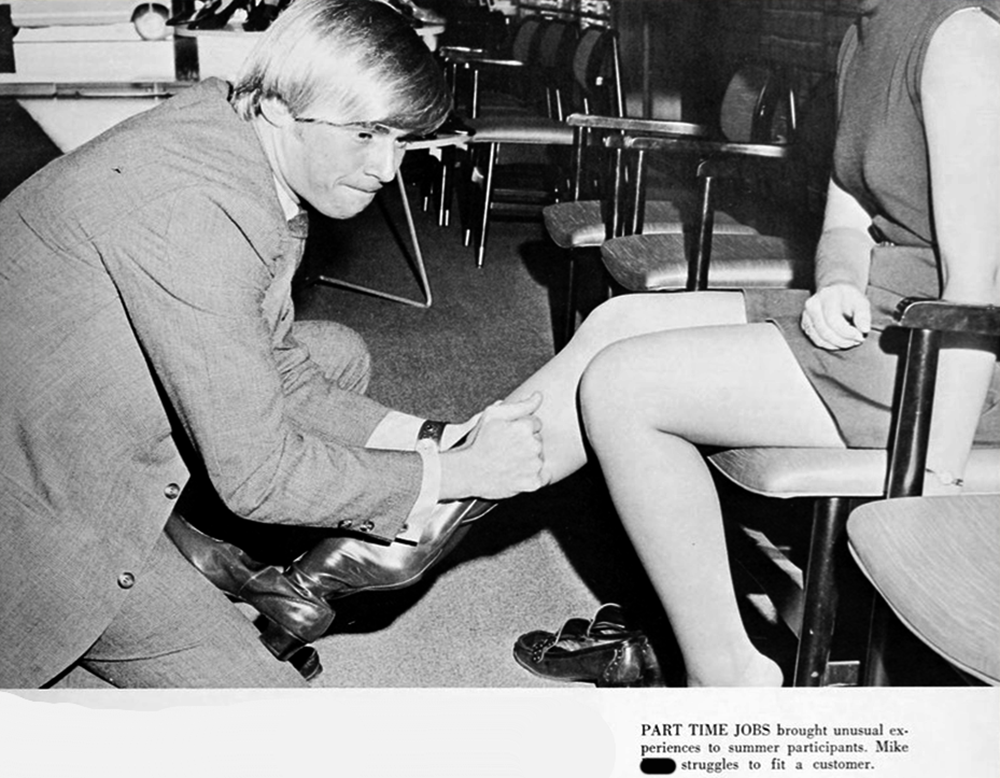 Here's a found photo of a young man in the early 1970s struggling awfully to get this woman's shoe on. (Perhaps she should try a smaller size?) I'm not sure he's got what it takes to be full-time shoe-salesman material.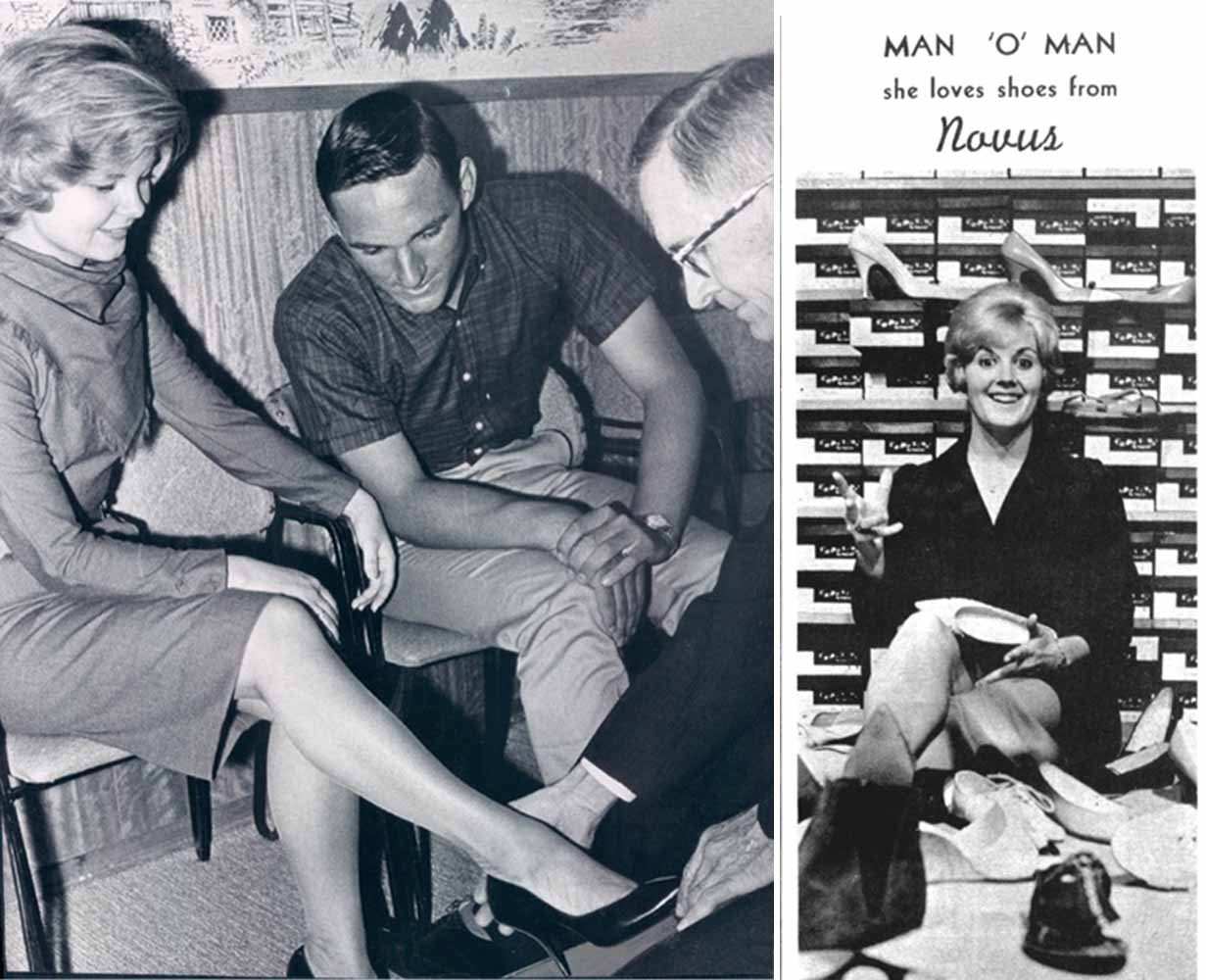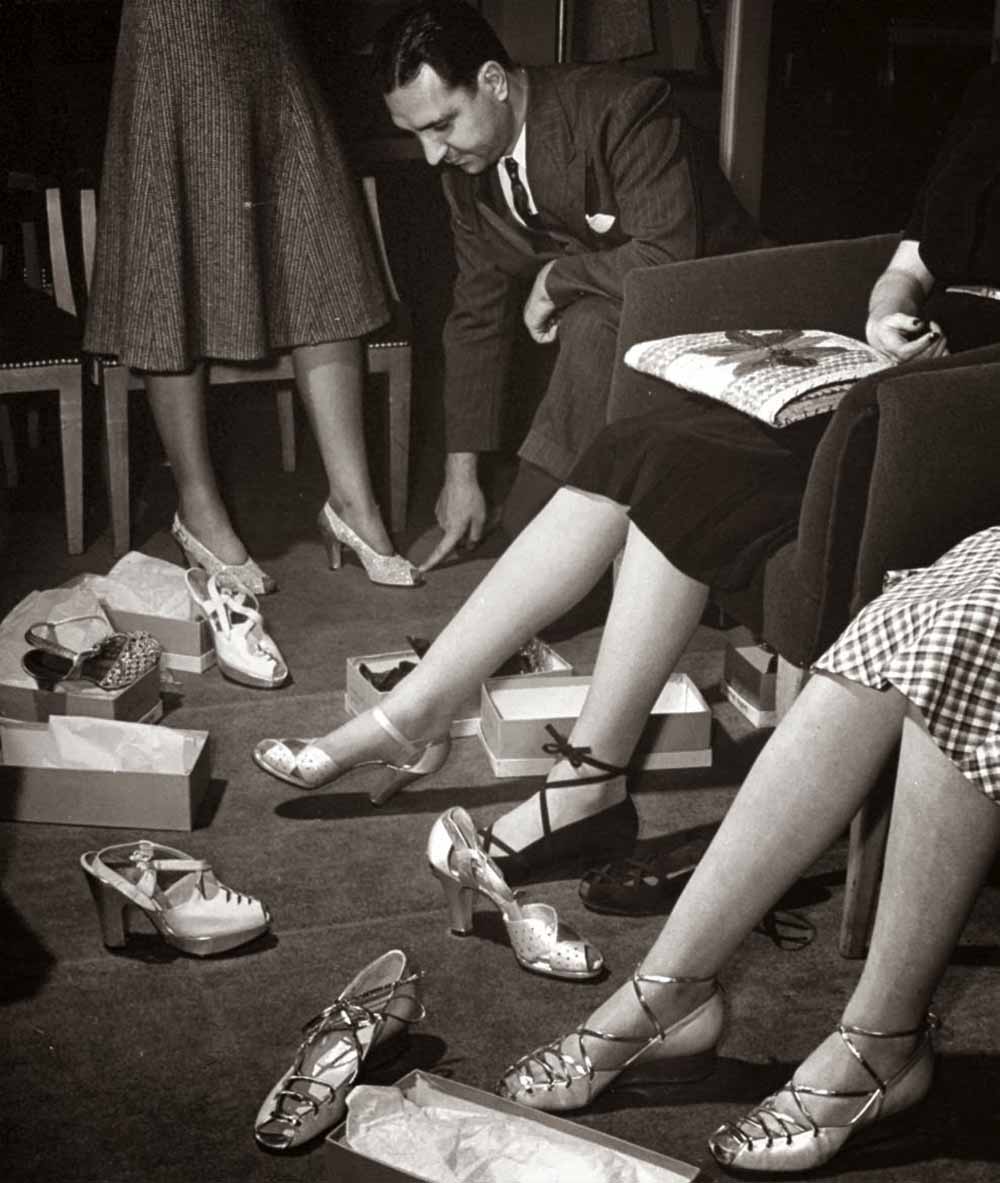 Once upon a time, shoe salesman was a semi-respectable job that paid a living wage.  But as Al Bundy in Married… with Children can attest, those days were numbered by the 1980s.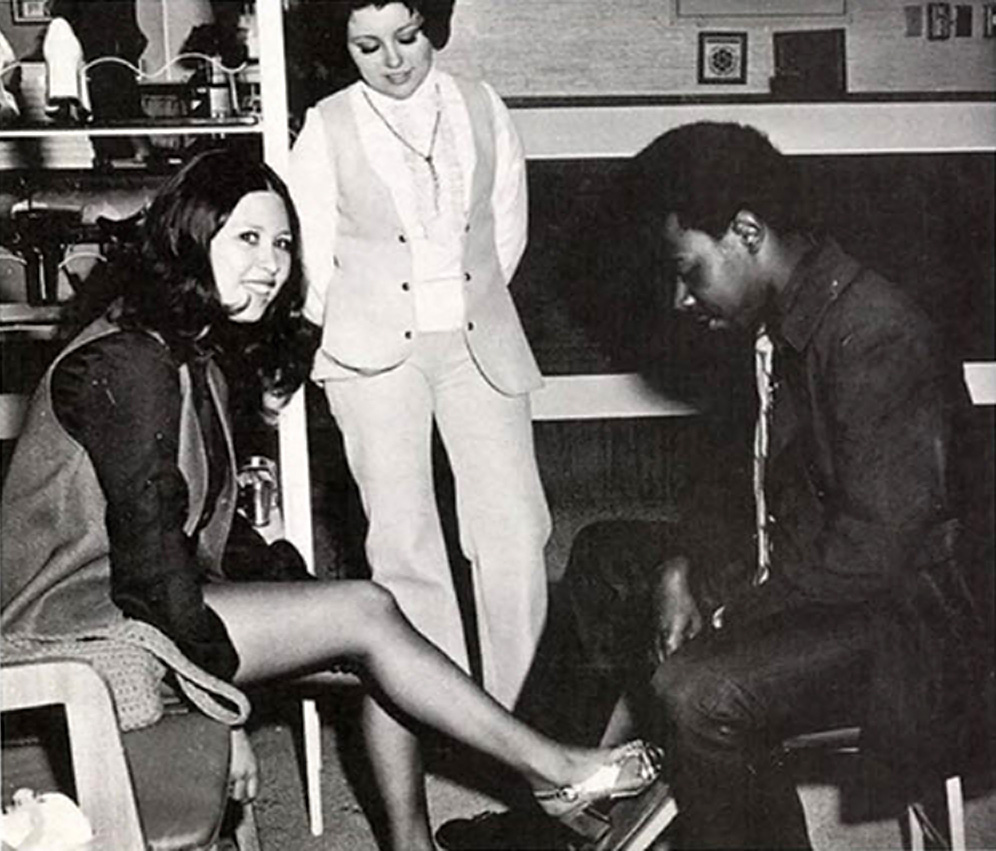 Found photo from early 1970s.  Back in the day, there weren't cheap shoe stores that sold footwear manufactured in sweat shops for pennies.  Buying a shoe was a serious purchase.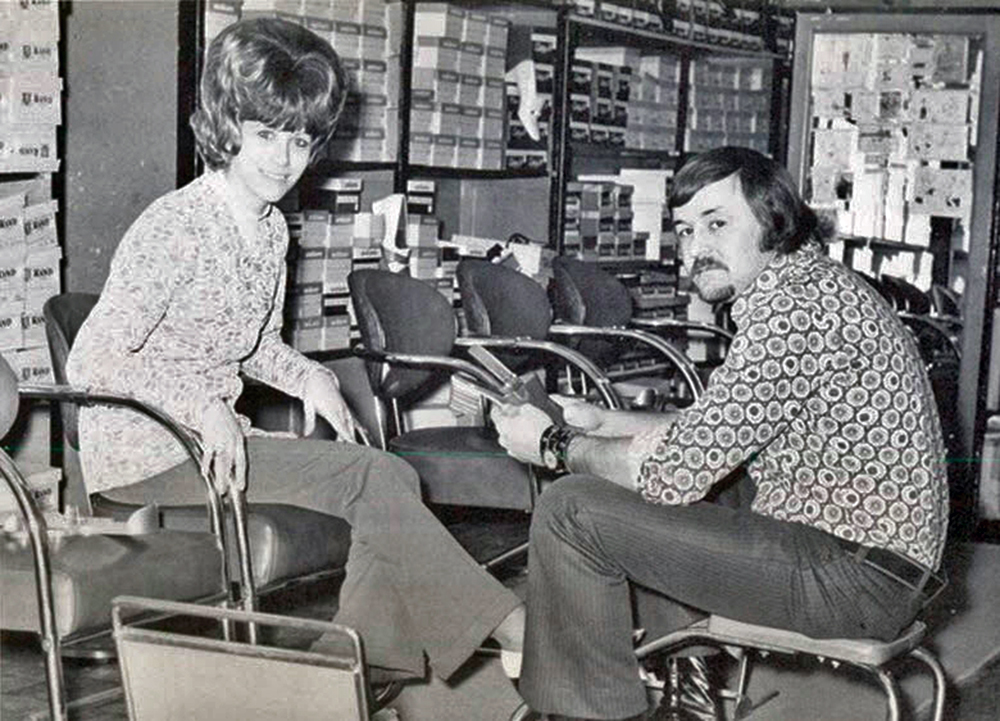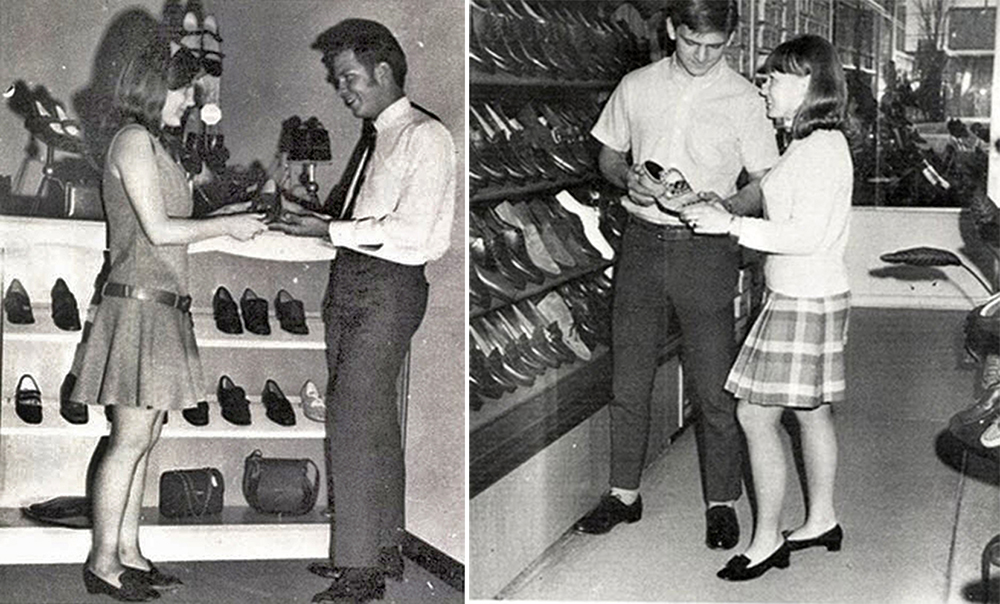 How many romances bloomed between shoe shopper and shoe seller? One can only wonder.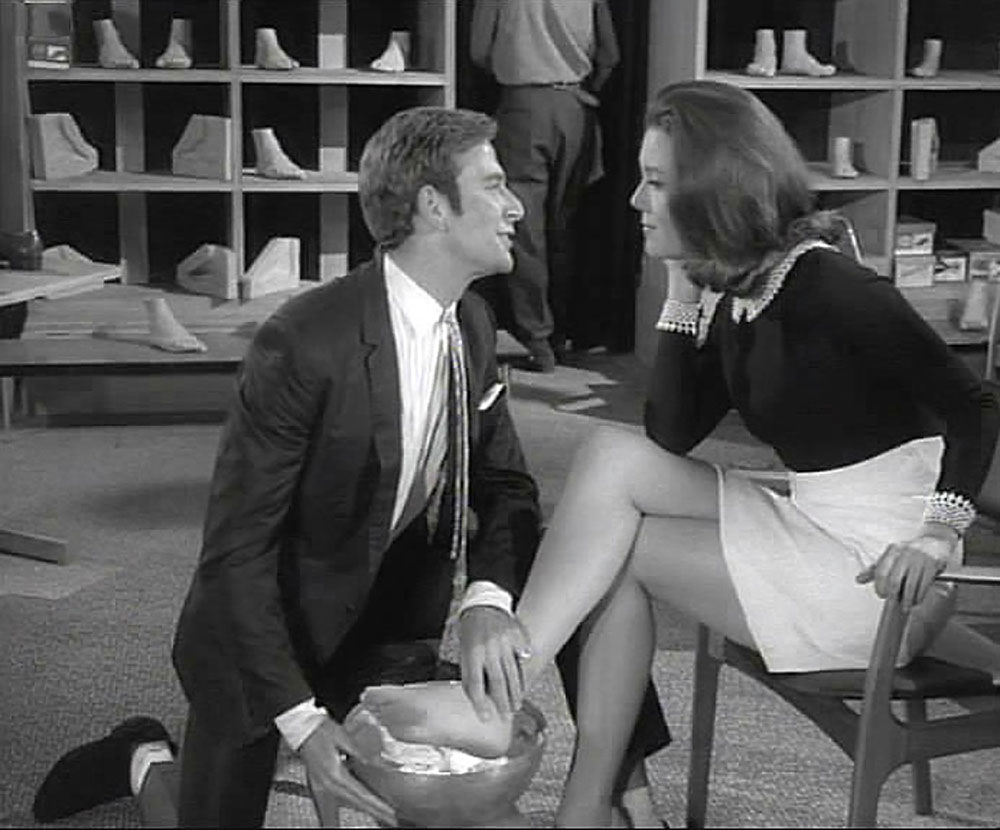 Diana Rigg has made quite an impression on her shoe salesman.  Can you blame him?  From the April 11, 1966 episode "Death at Bargain Prices".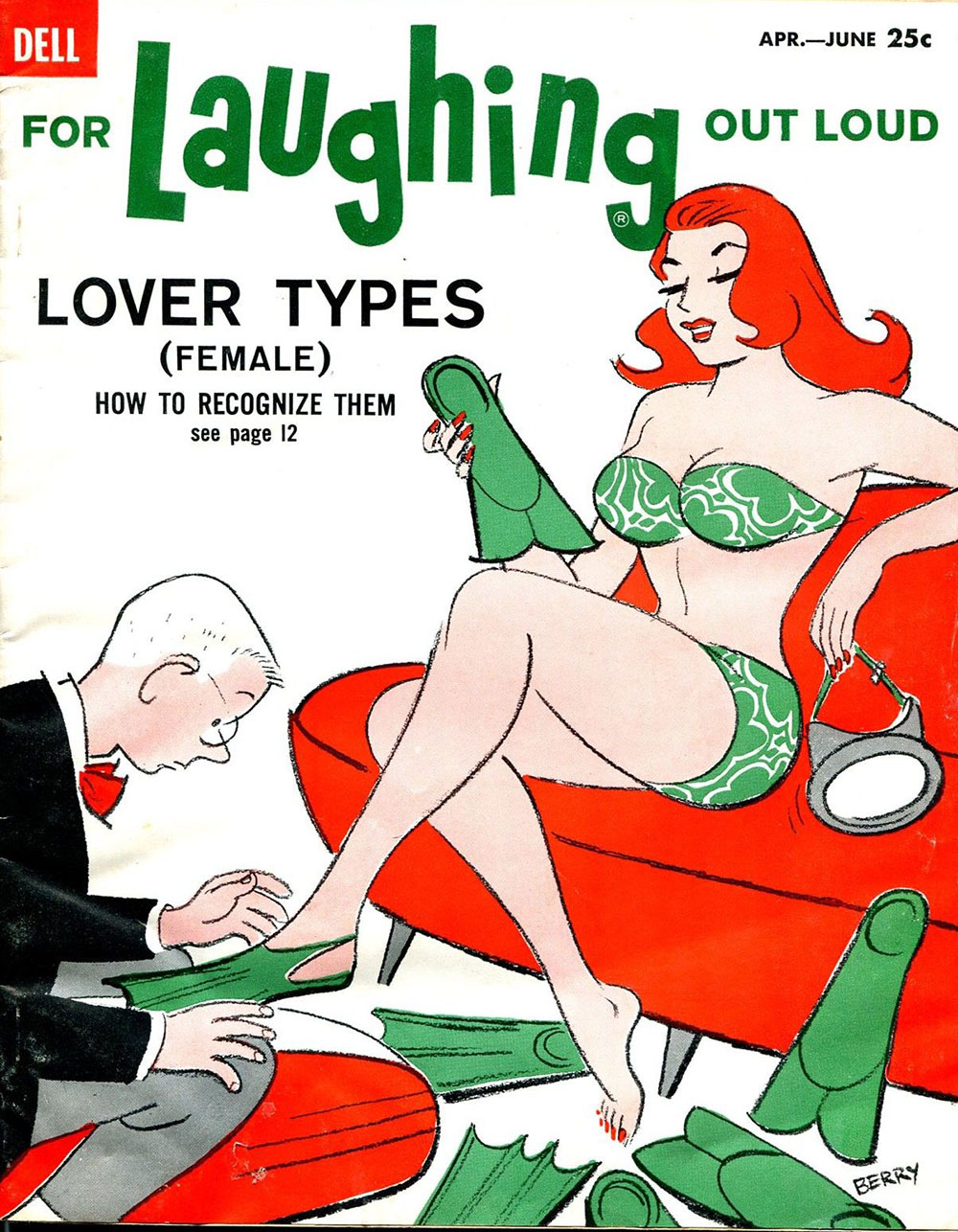 For Laughing Out Loud, April-June 1960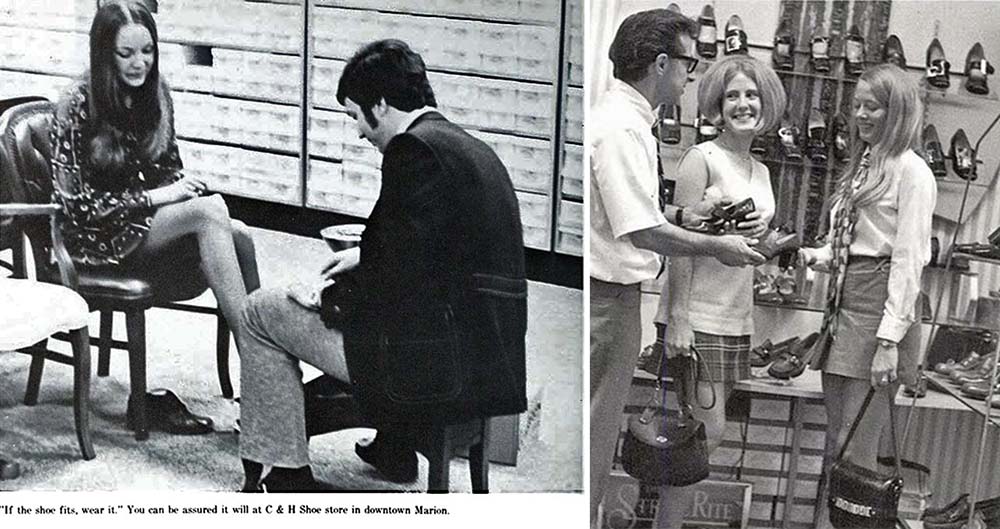 "'If the shoe fits, wear it.' You can be assured it will at C & H Shoe store in downtown Marion."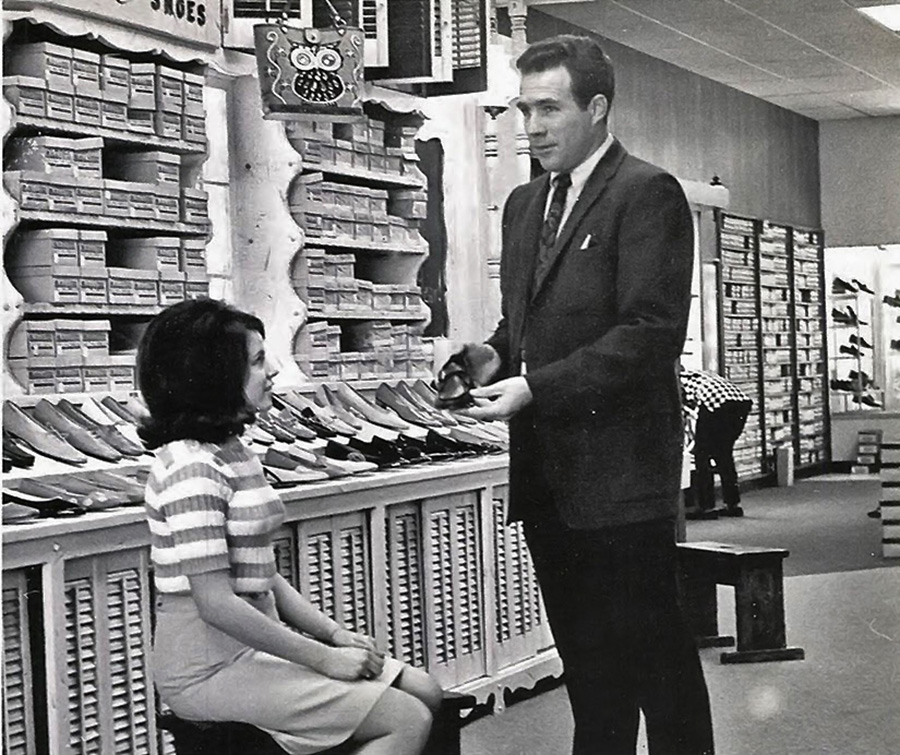 As I said, shoe salesman was still an okay job in the early seventies… still, it does look as though we caught this gentleman at the moment of career choice regret.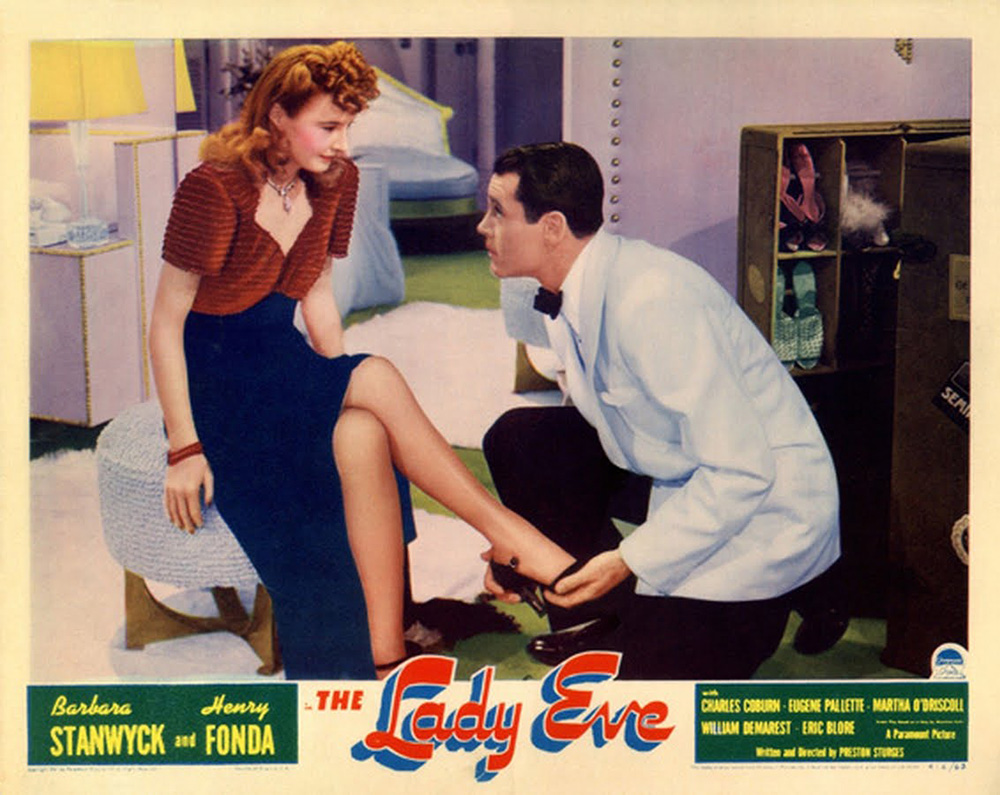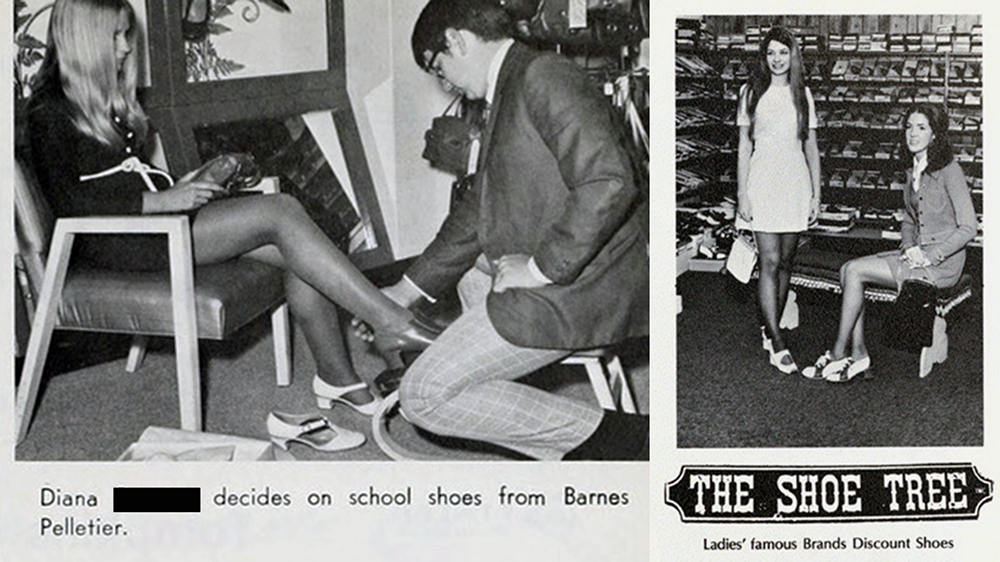 Diana decides on school shoes (while the nerdy Barnes Pelletier sales-boy quietly celebrates his good fortune).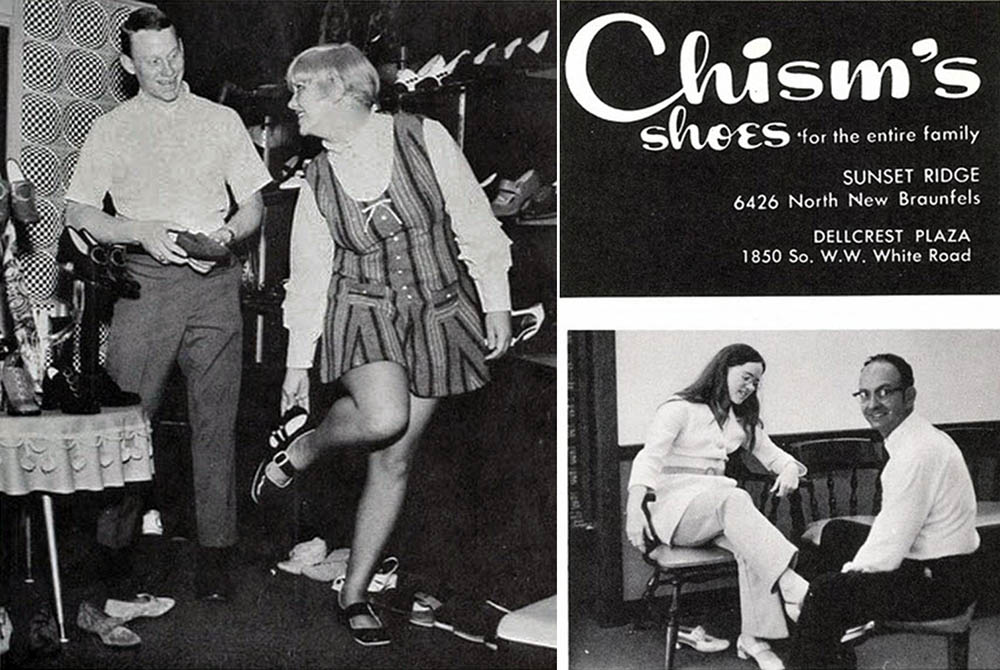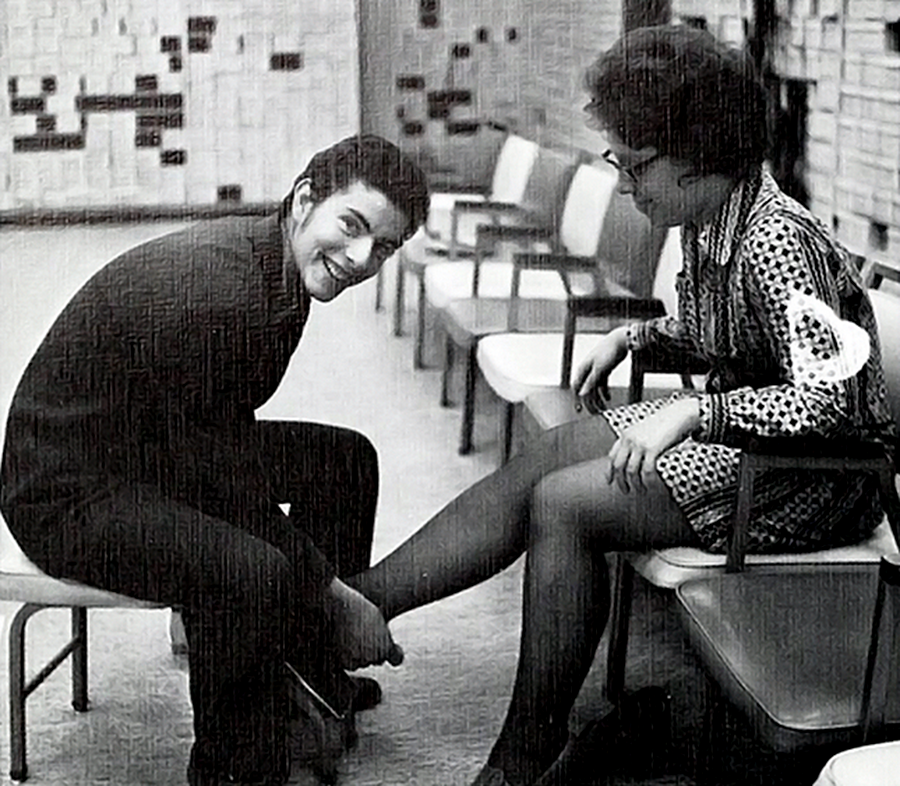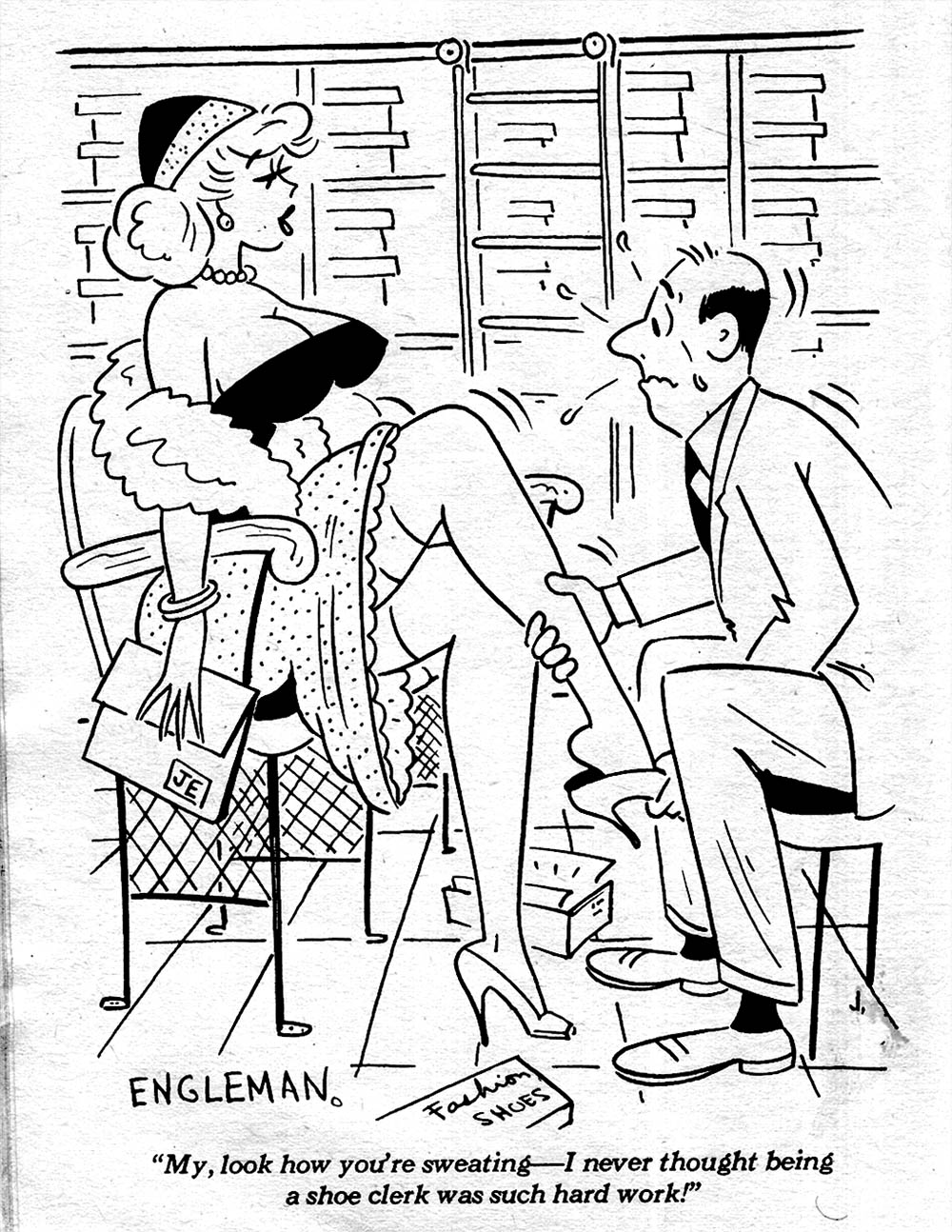 From Gee-Whiz humor magazine (1967)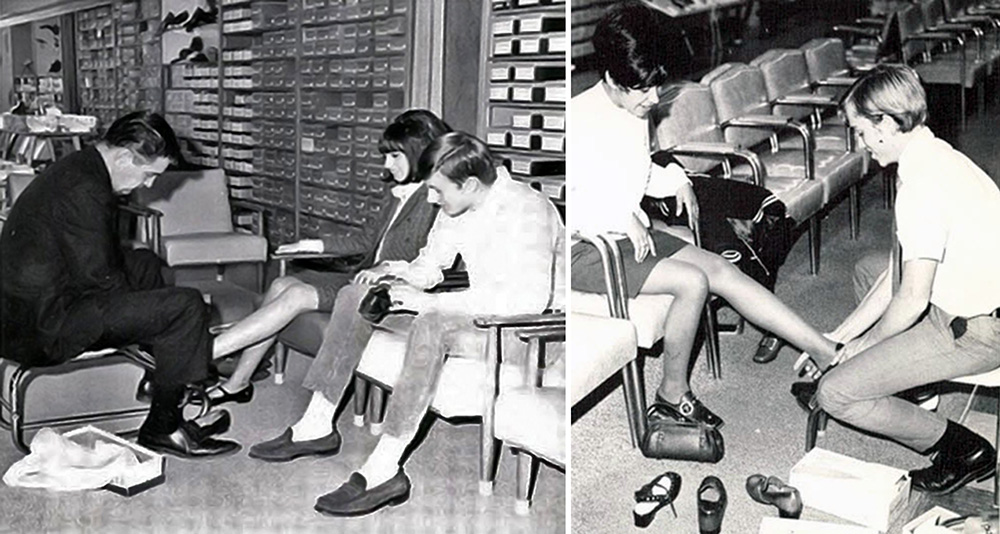 The shoe salesman (above left) is already counting down to cocktail hour.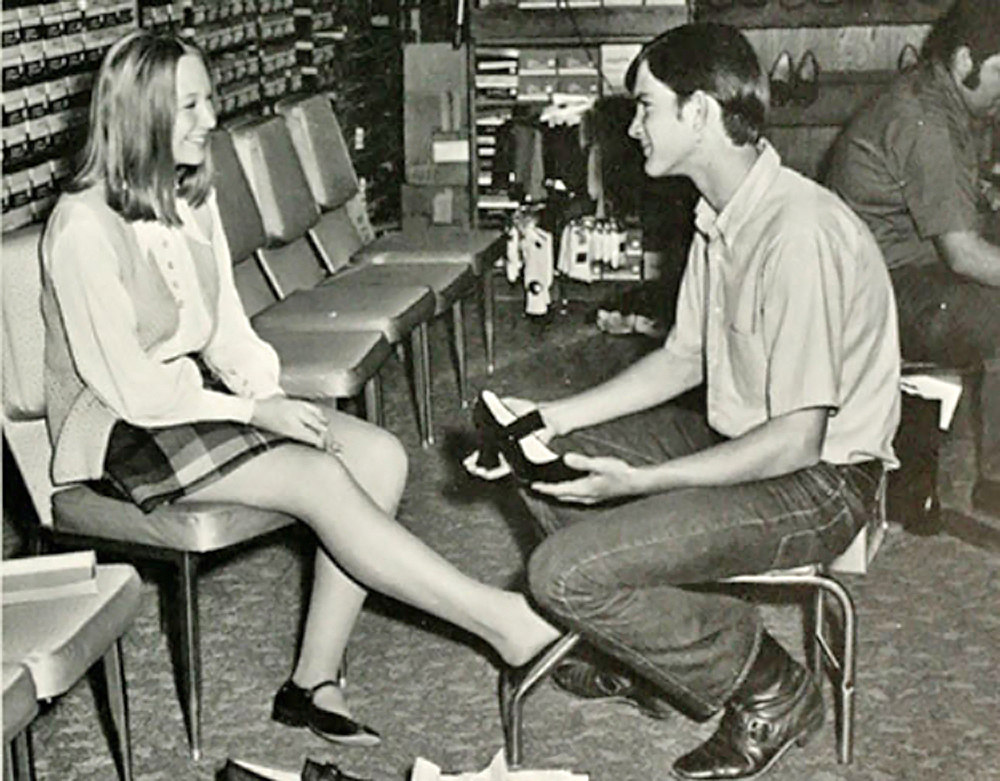 Of course, not all shoe sellers were men. Not to neglect the saleswomen, here are a few additional images from yesteryear…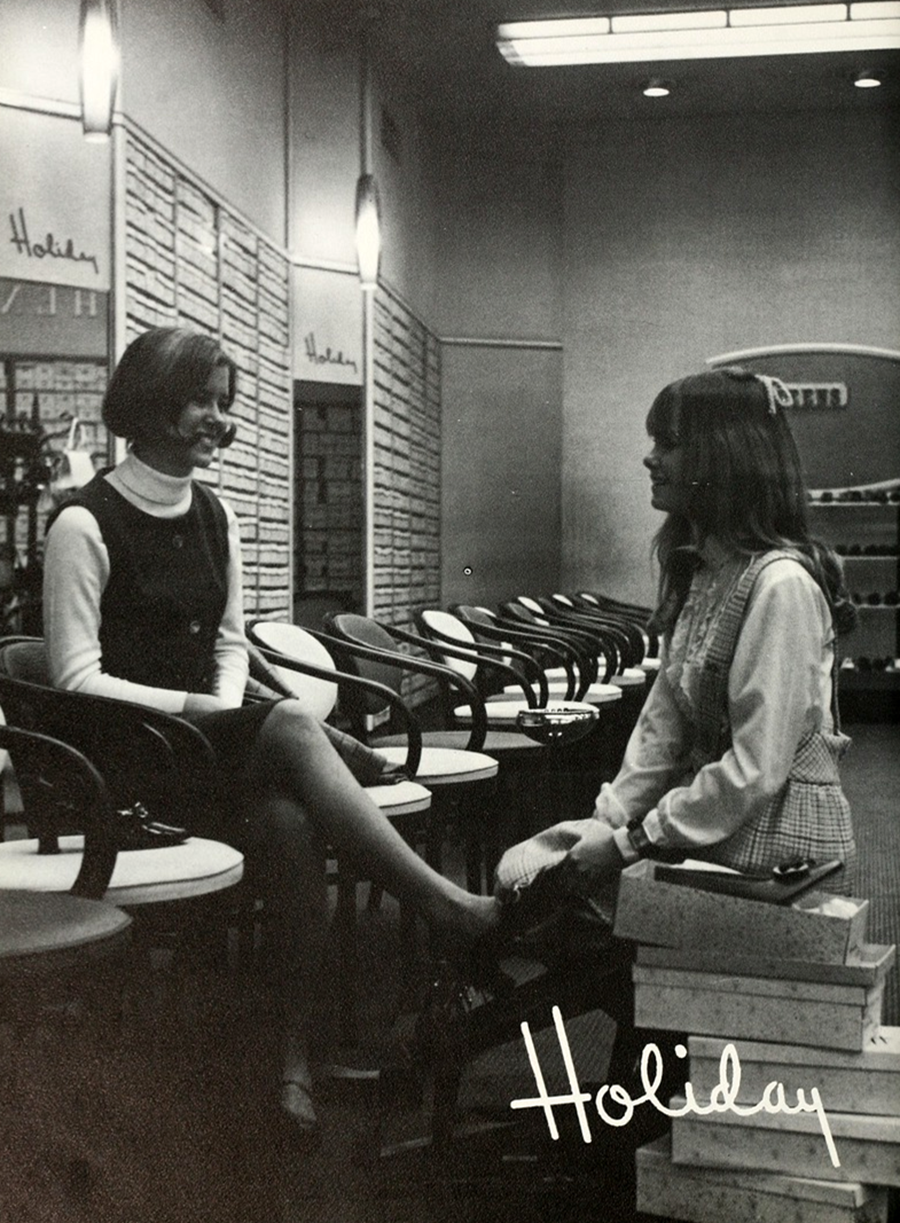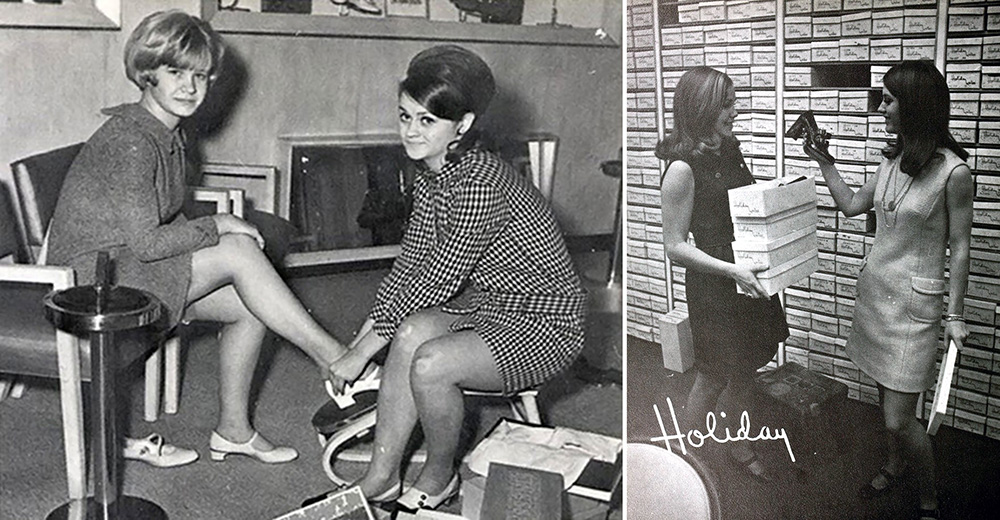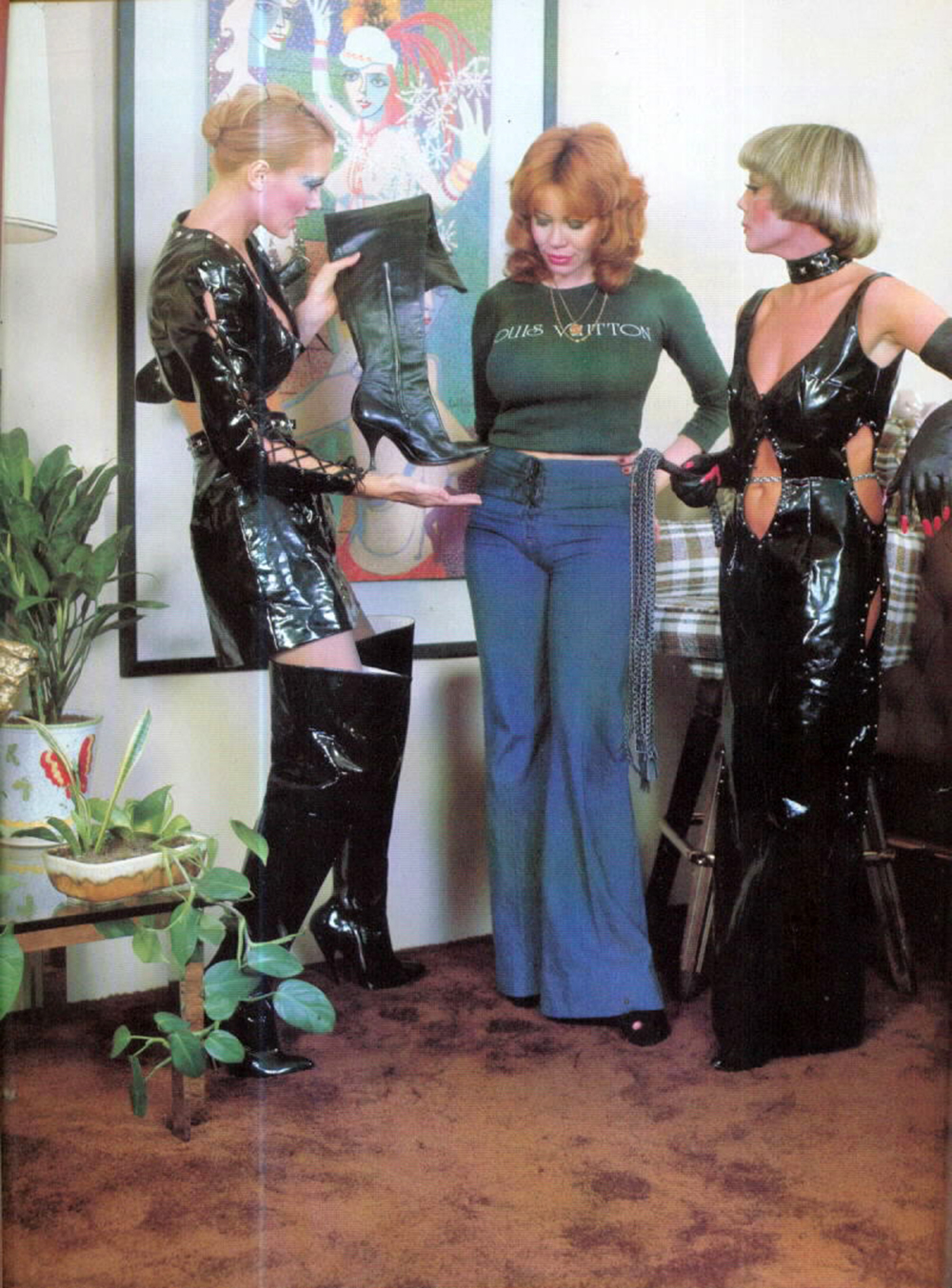 Umm.  I don't think we're in Foot Locker anymore.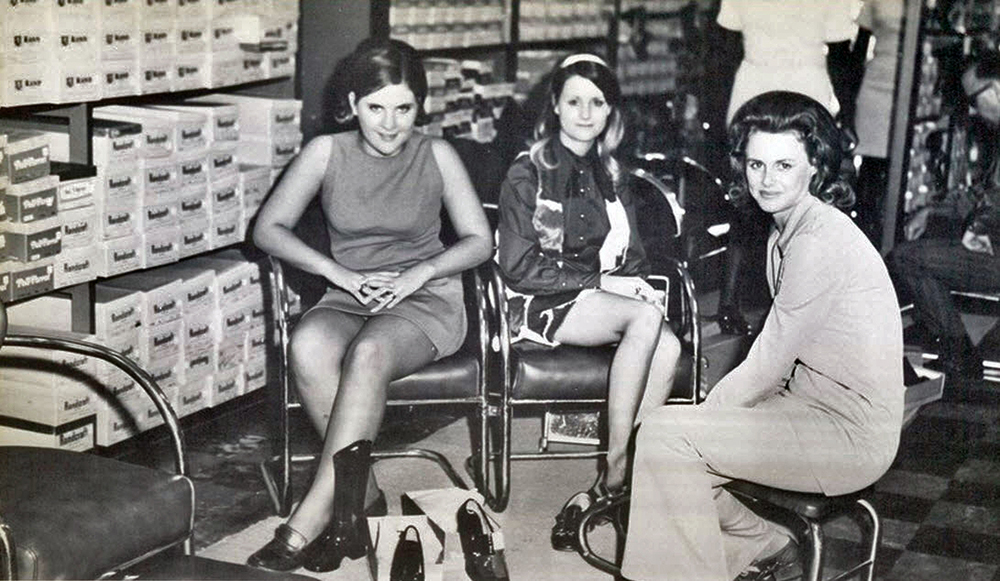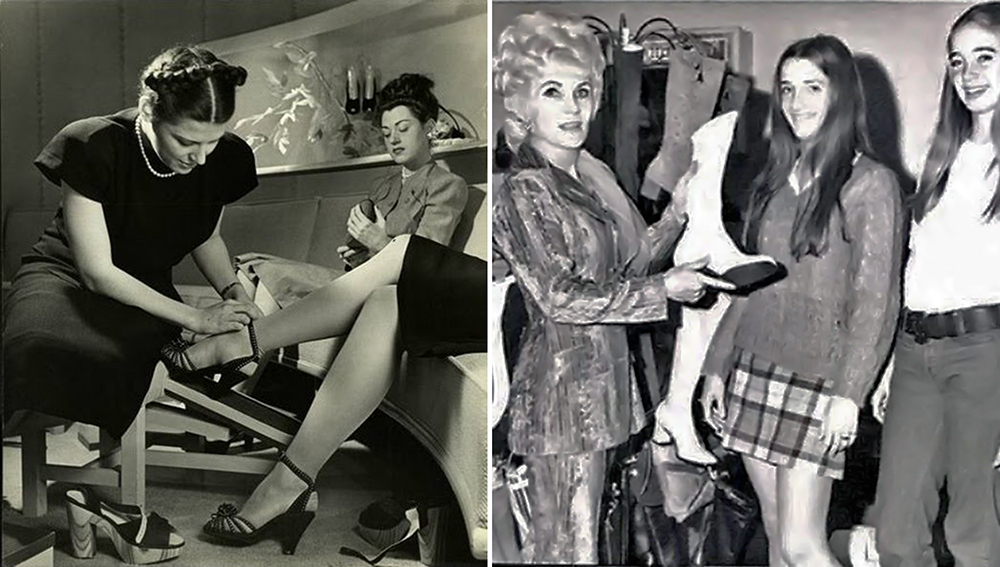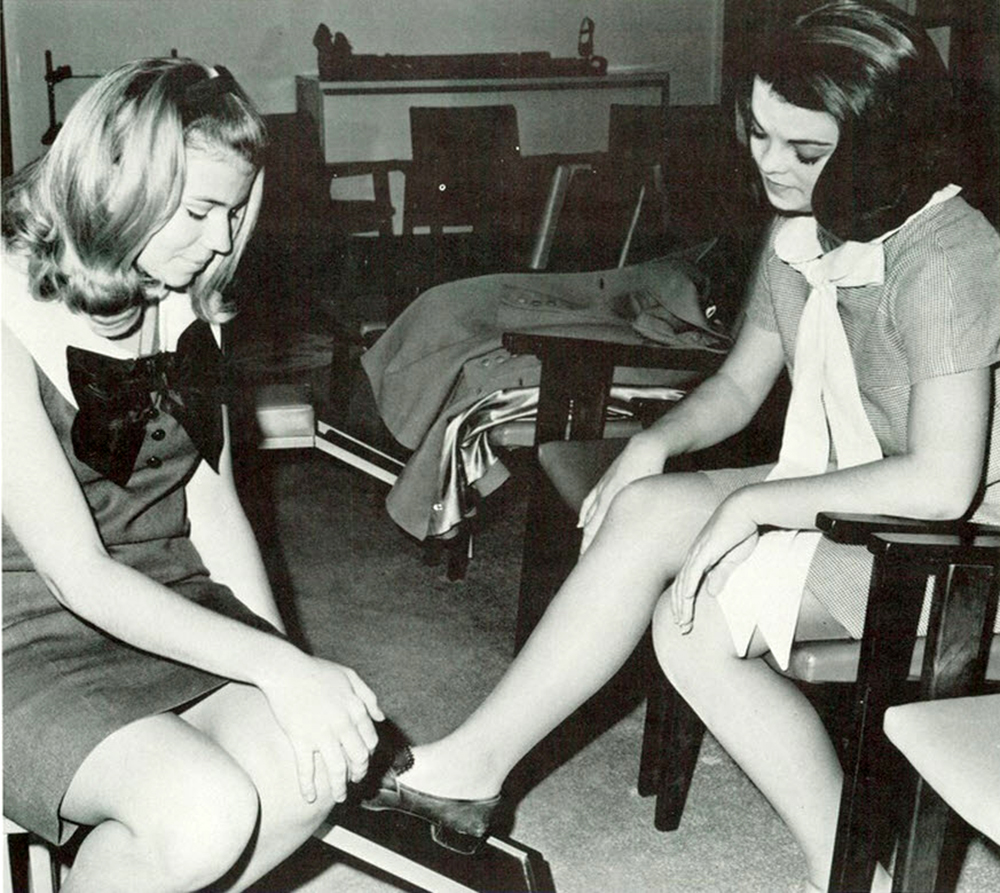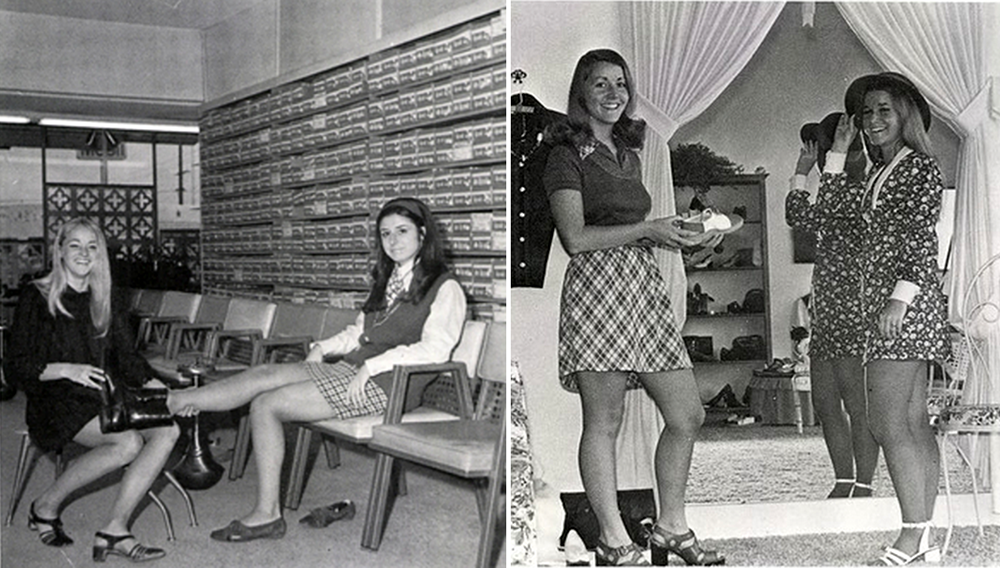 Well, you have to dive pretty deep into the far reaches of the retro landscape to uncover this many old-school shoe-selling pictures.  That's plenty for one day – time to put down the Brannock Device, punch the clock and take that much needed cocktail break. Until next time.