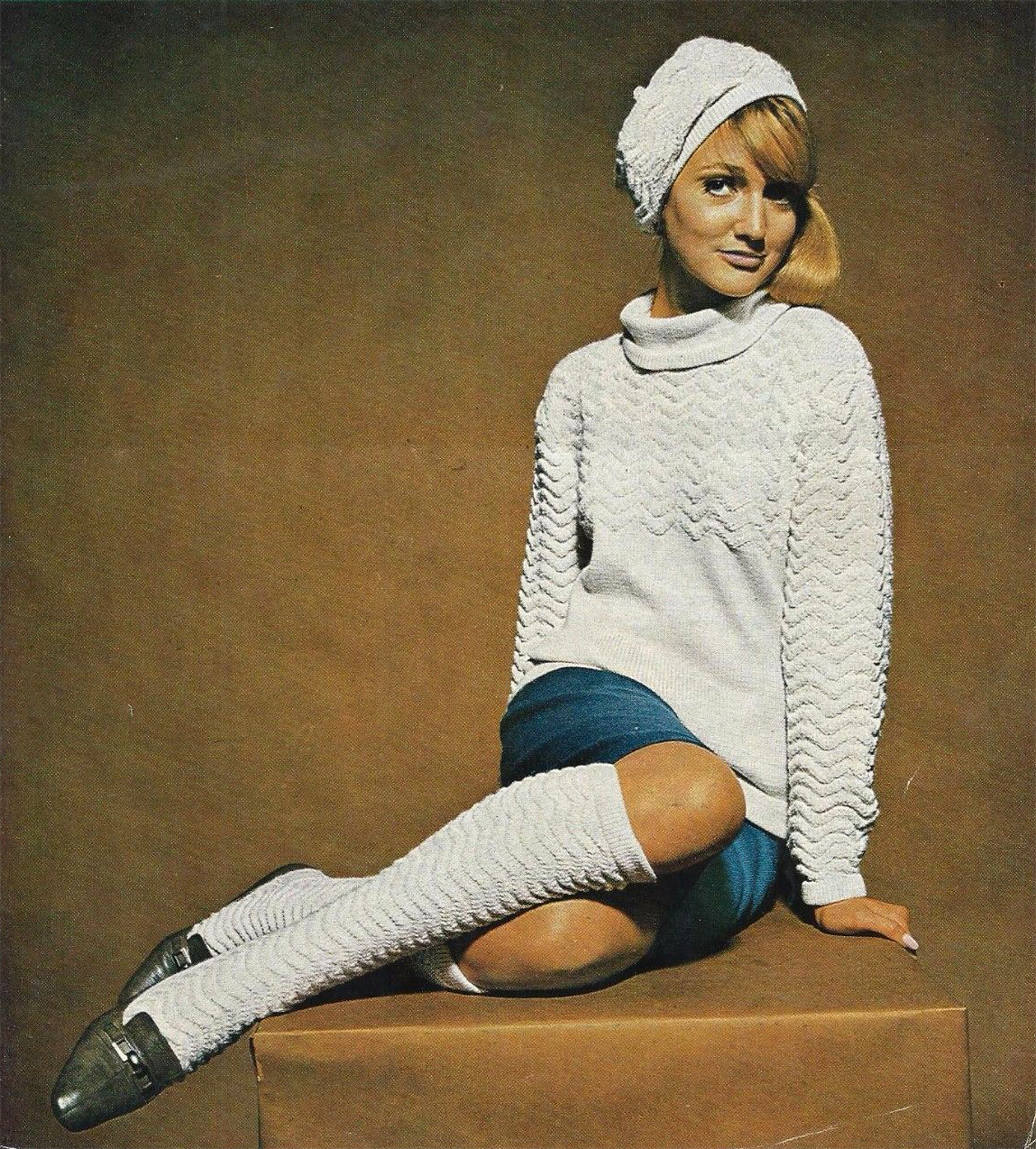 Here's a look at 1960s DIY fashions featuring those lovely sweater girls.  No, they're not high fashion models on Parisian runways – they're modelling do-it-yourself sweaters in needlework pamphlets… but we love them all the same.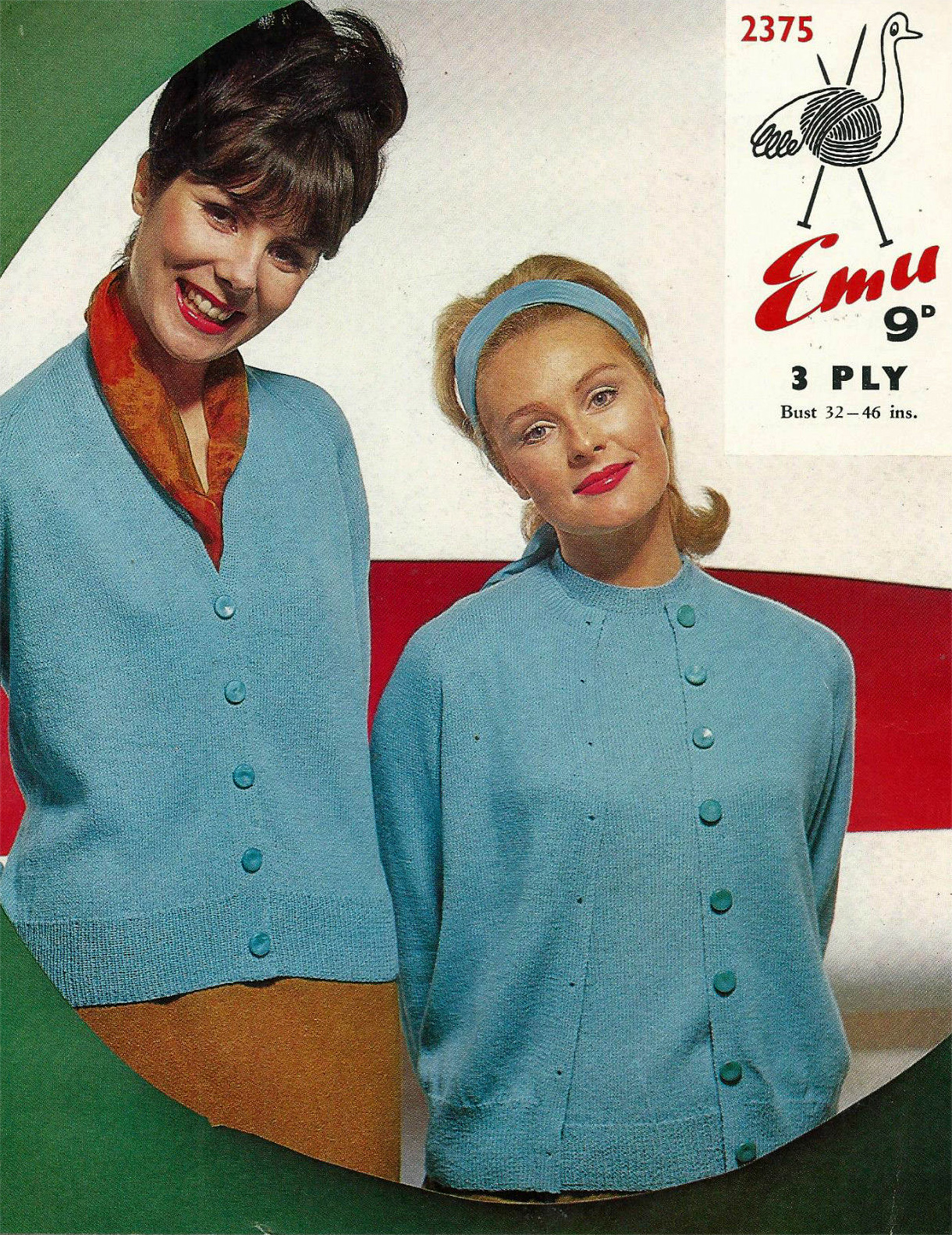 They should have made the girl on the right stand on a box… or had the girl on the left sit down… something to even out the tallness and big hair.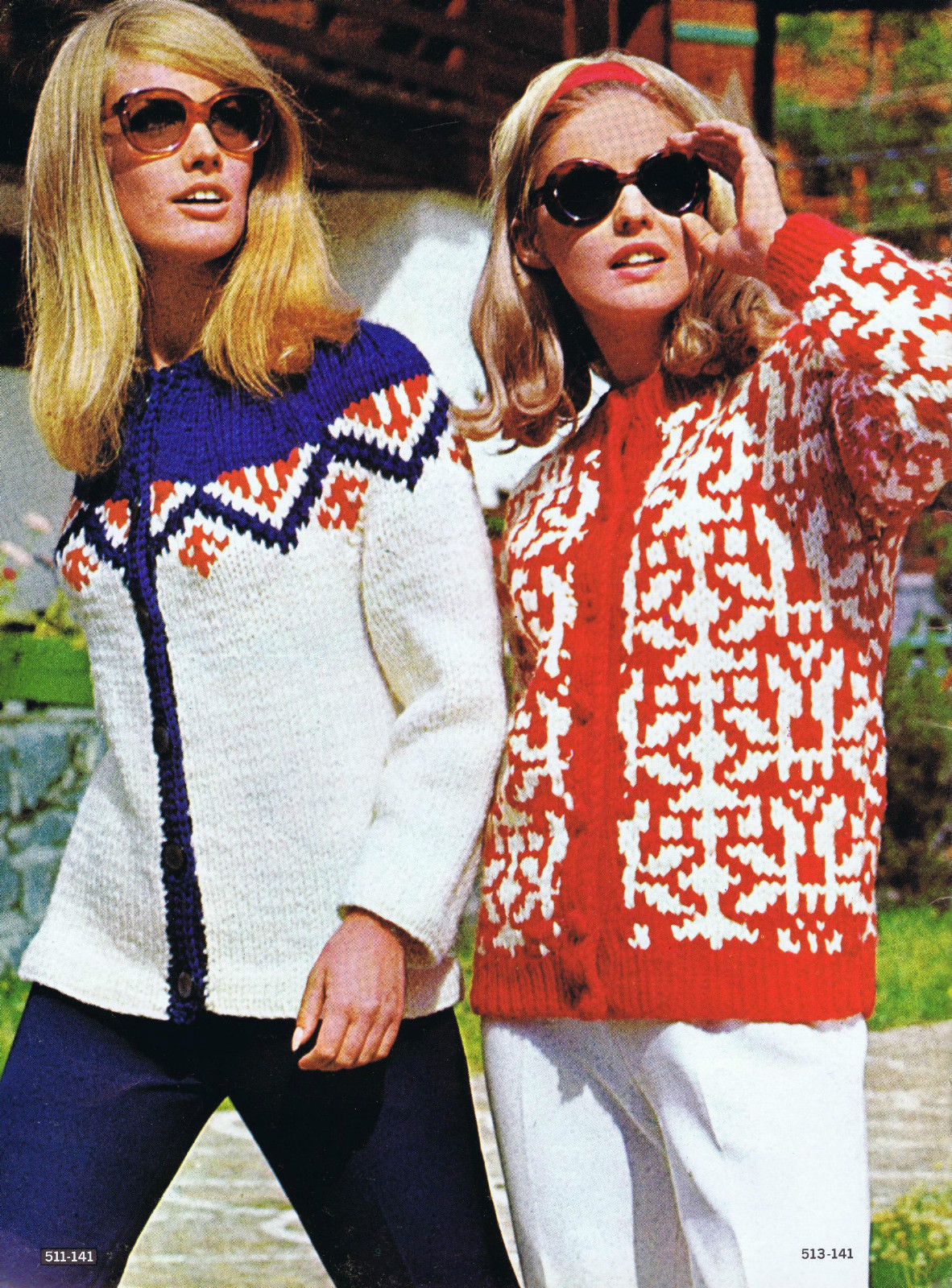 For more sweater models staring into the ether, see: What Are They Looking At? Vintage Sweater Models Staring At God-Knows-What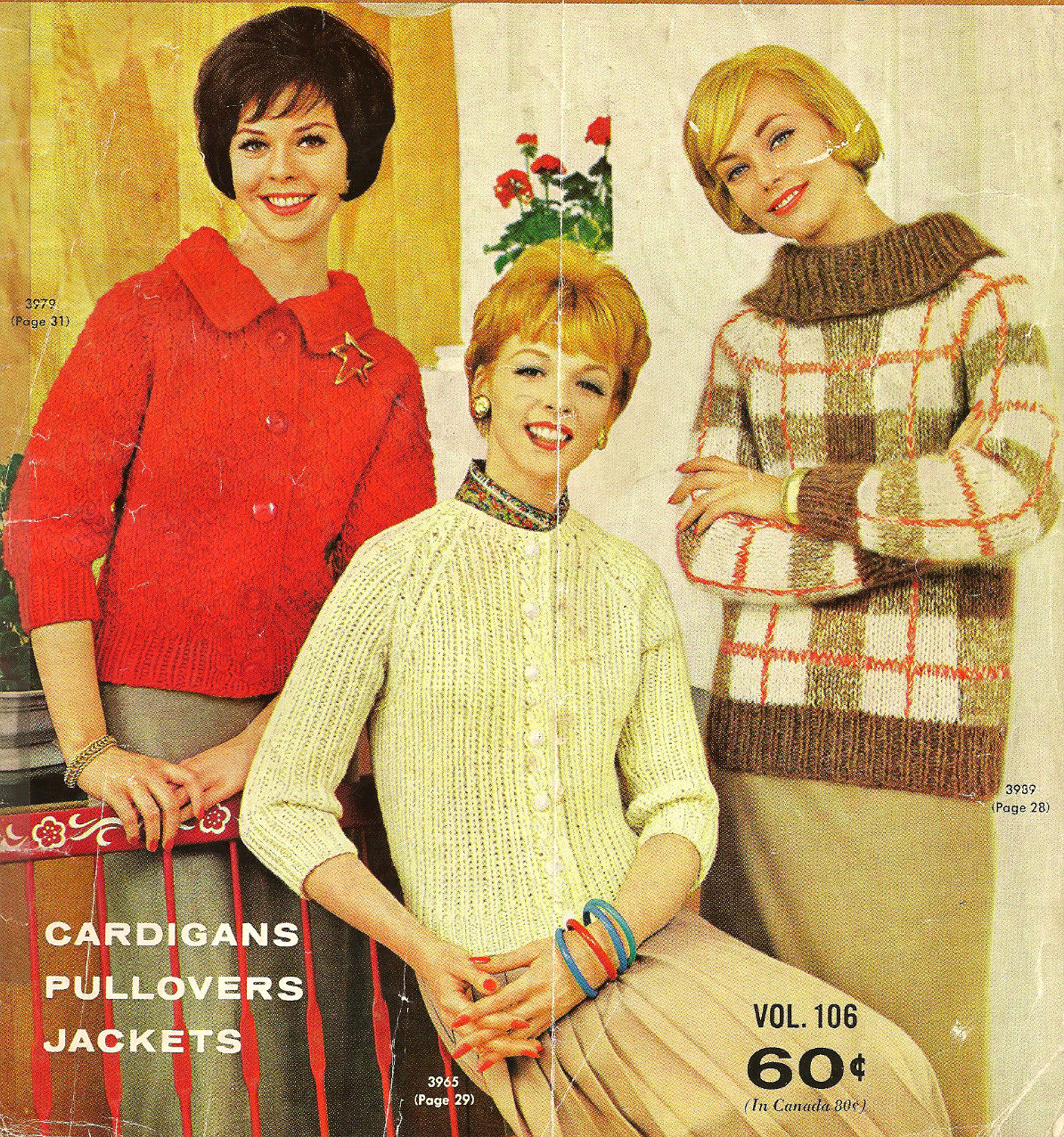 Three happy homemakers in 1961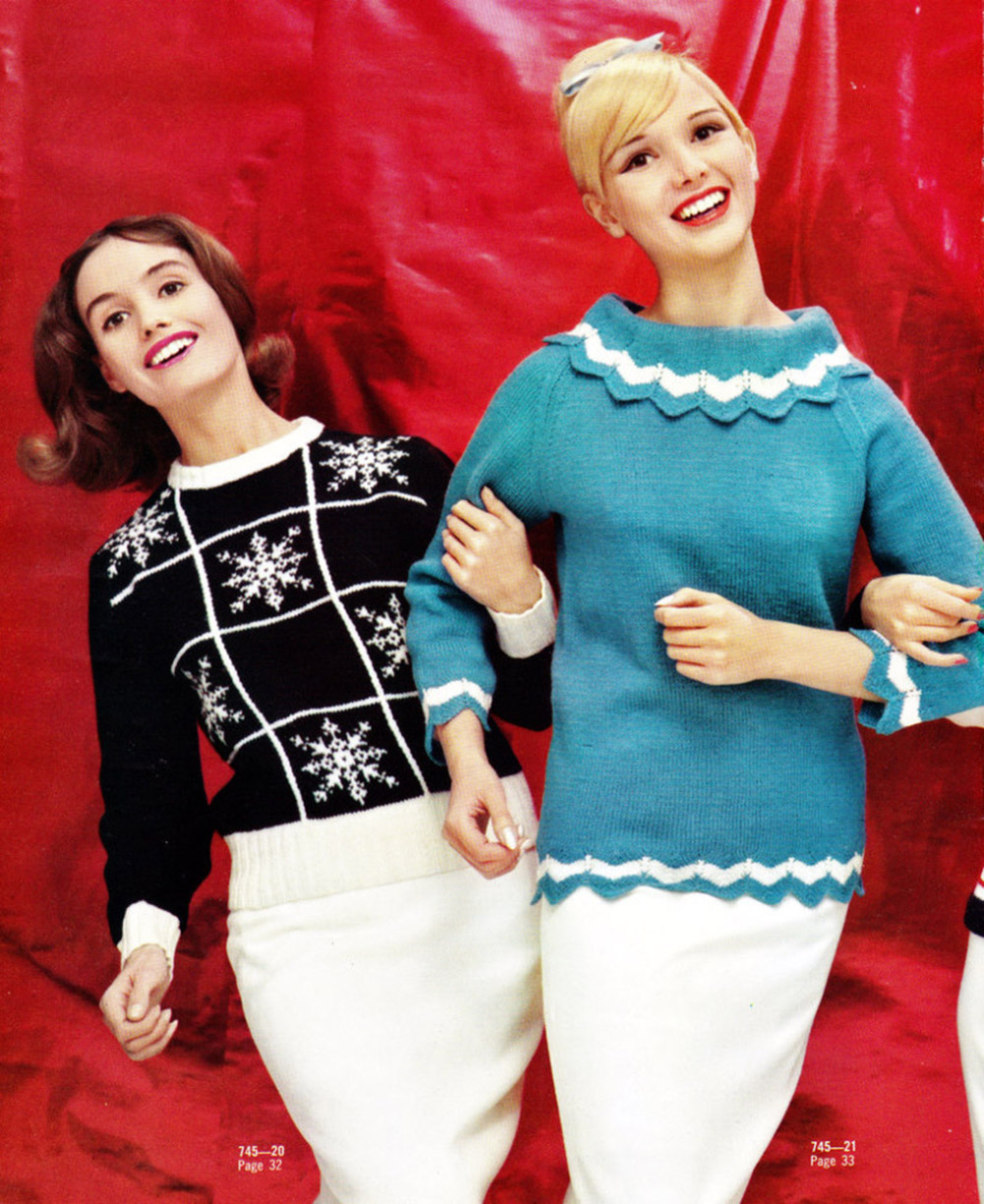 Is it just me, or do these two look too happy… maybe I'm just jaded.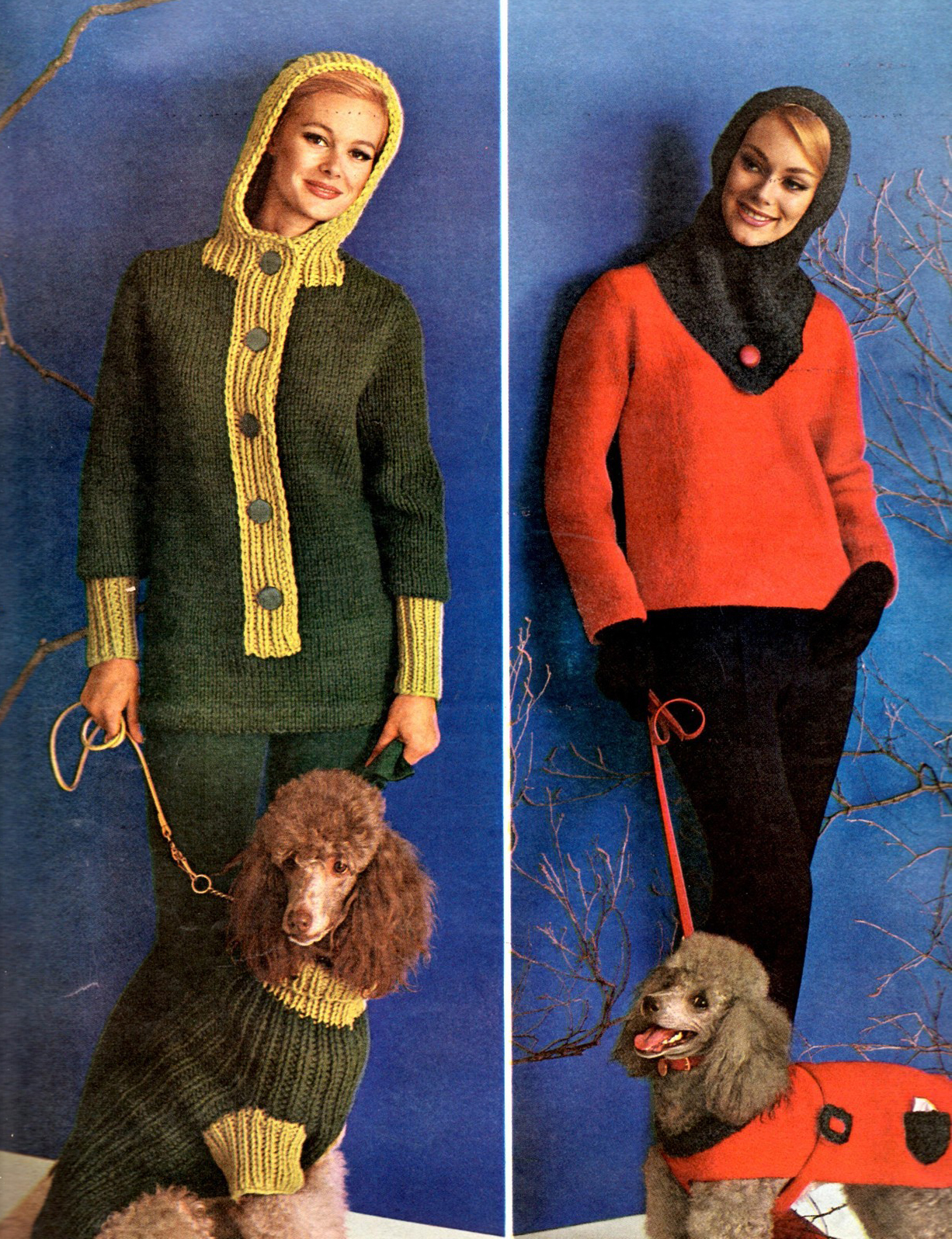 Initially I felt sorry for these poor dogs… then, I caught the expression of the poodle on the right.  He's lovin' every minute of it.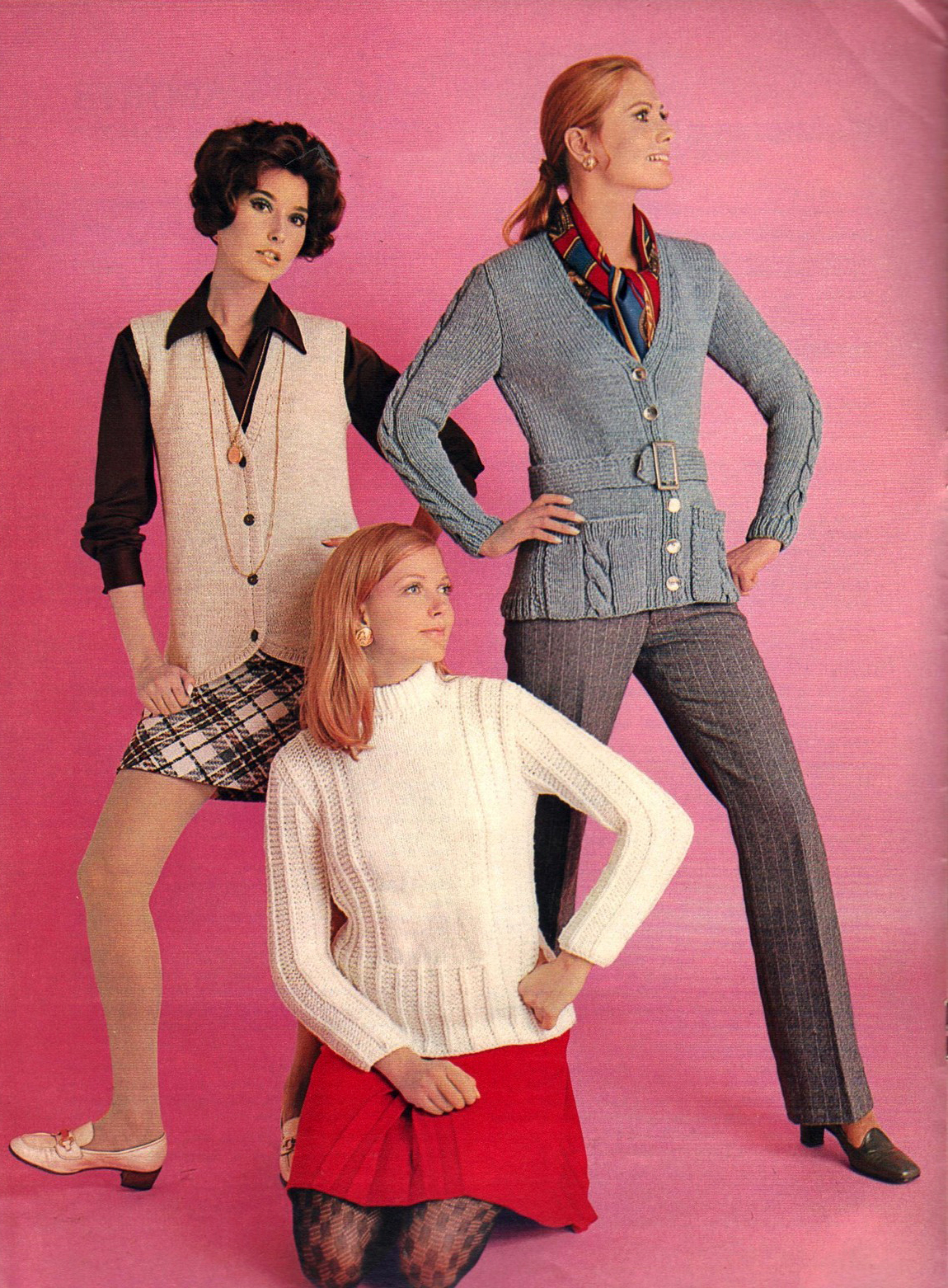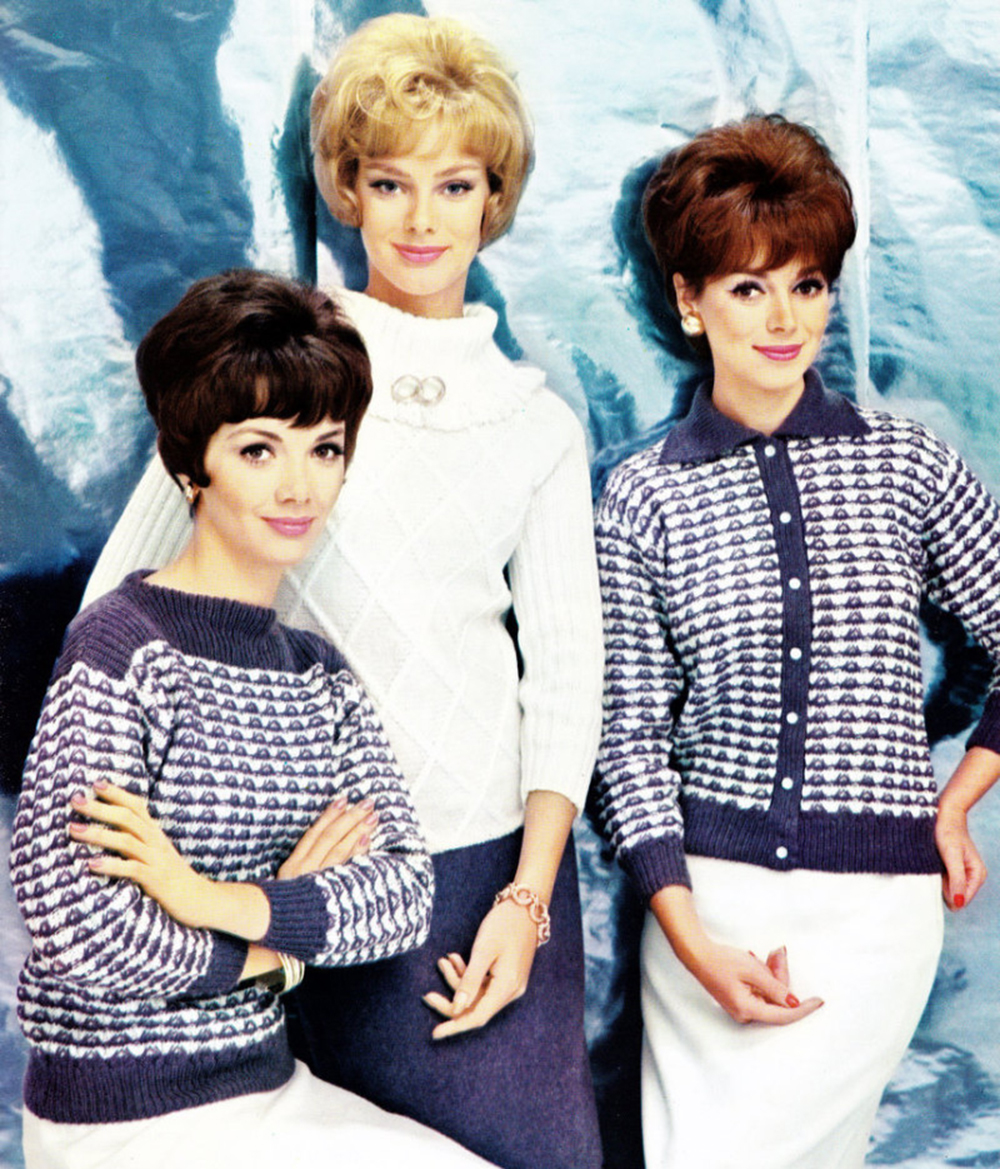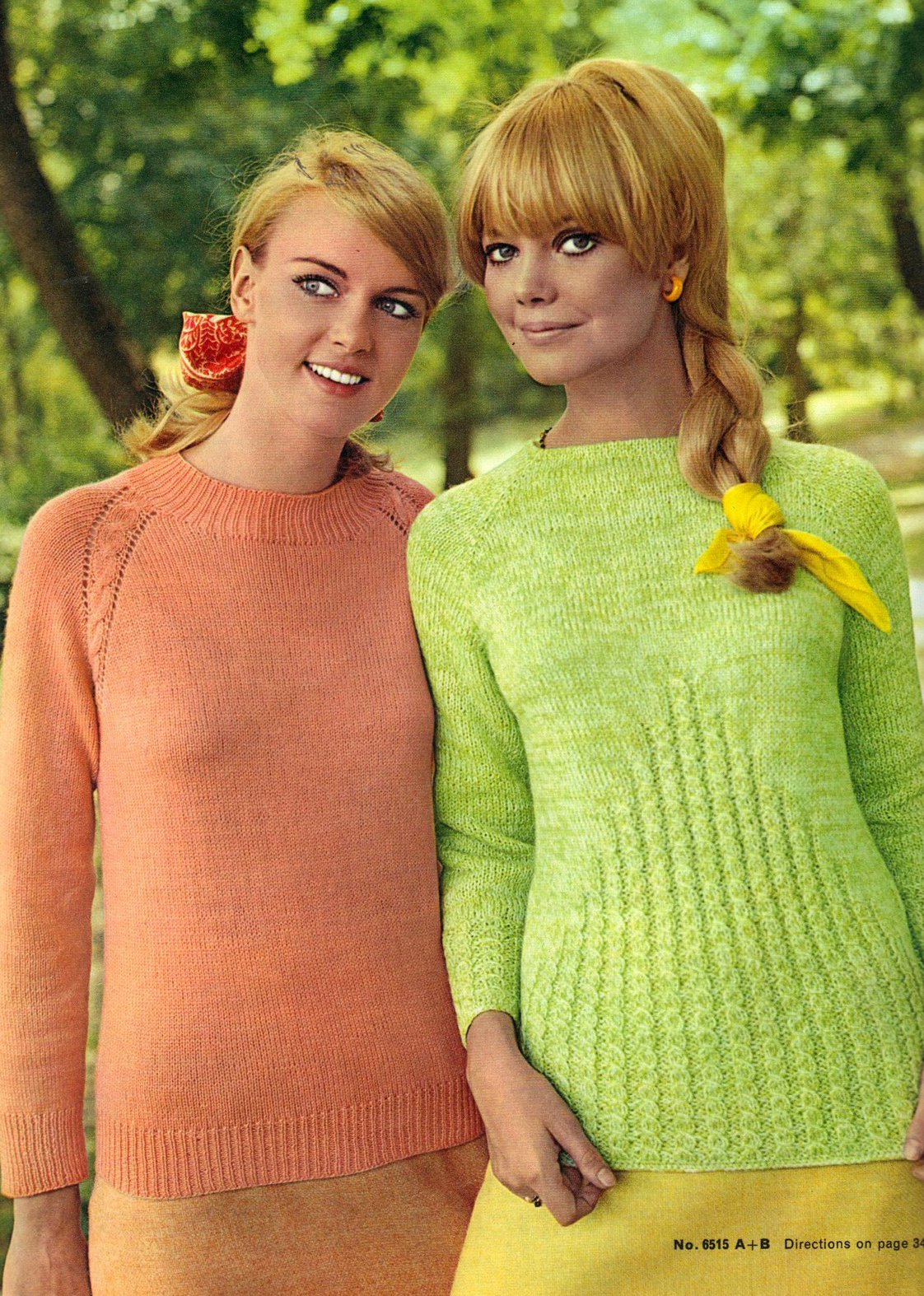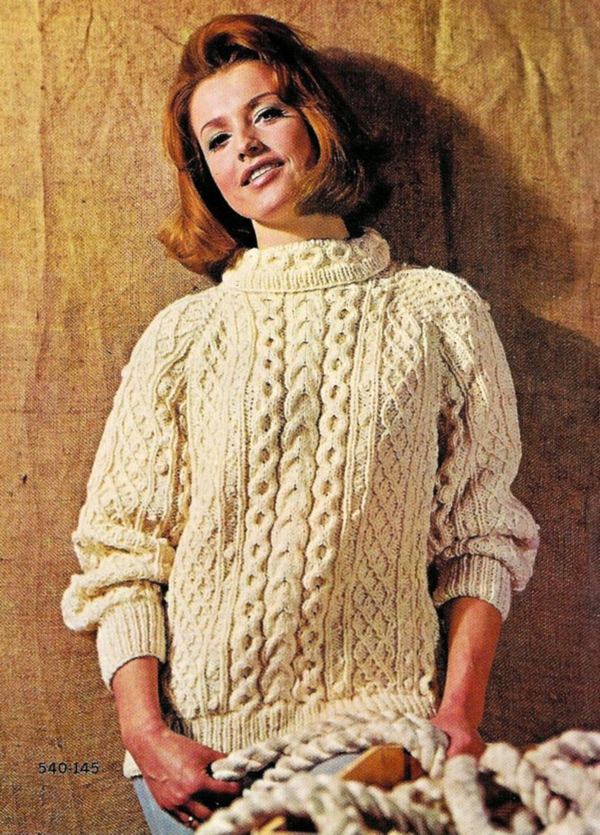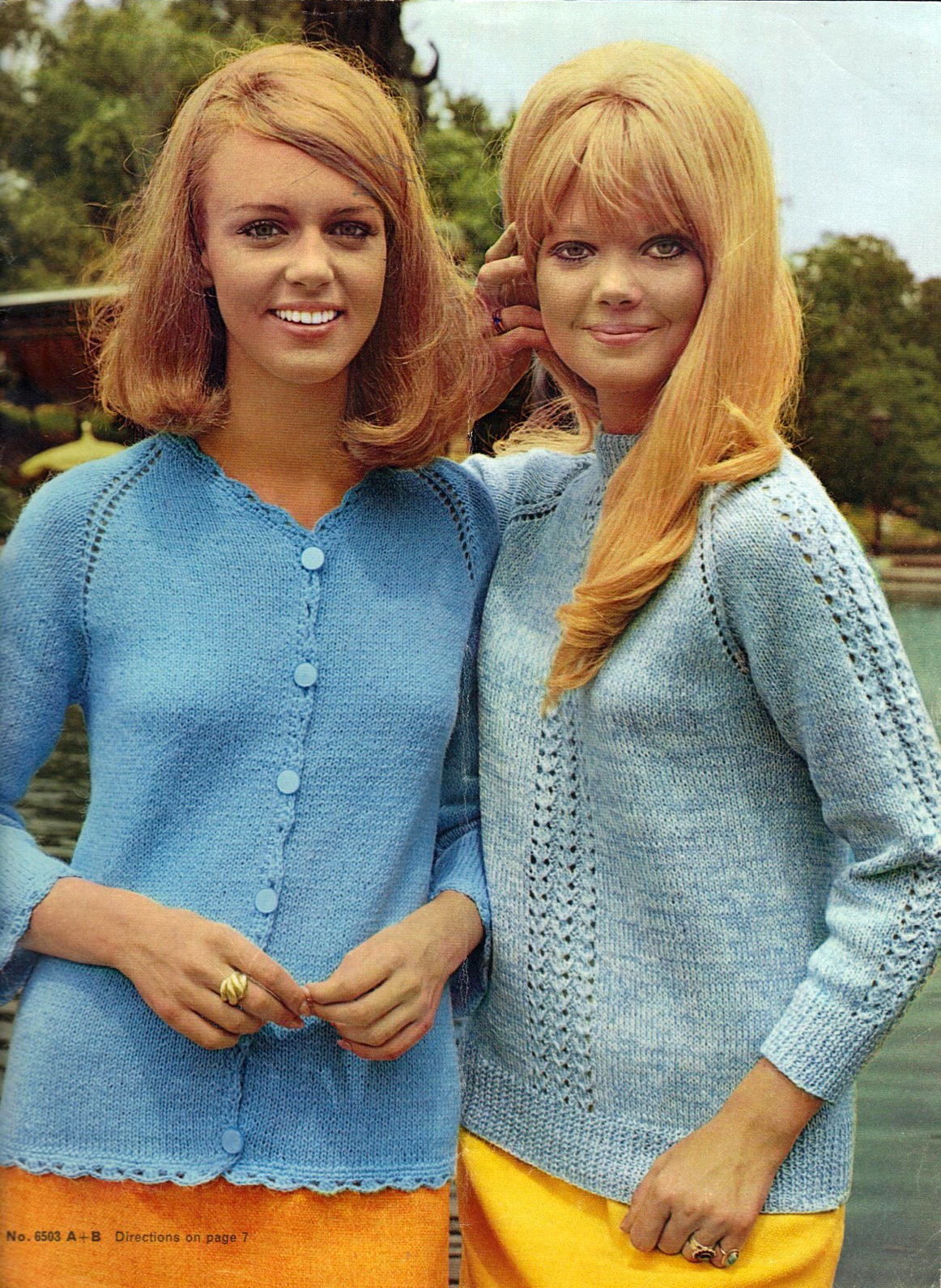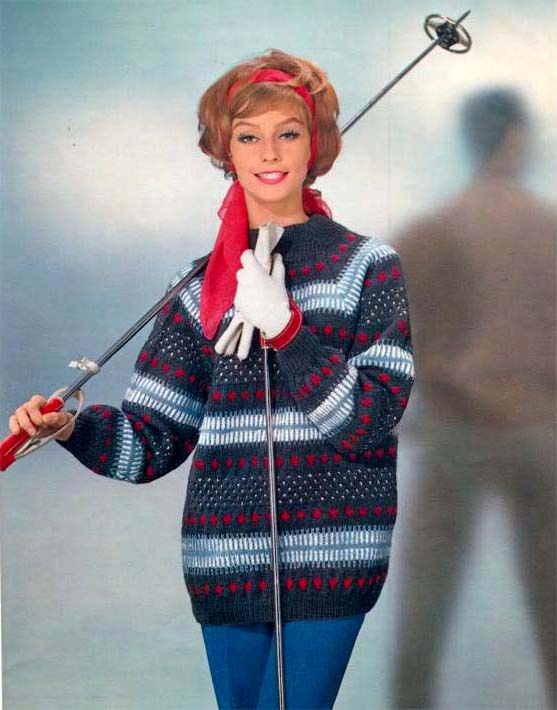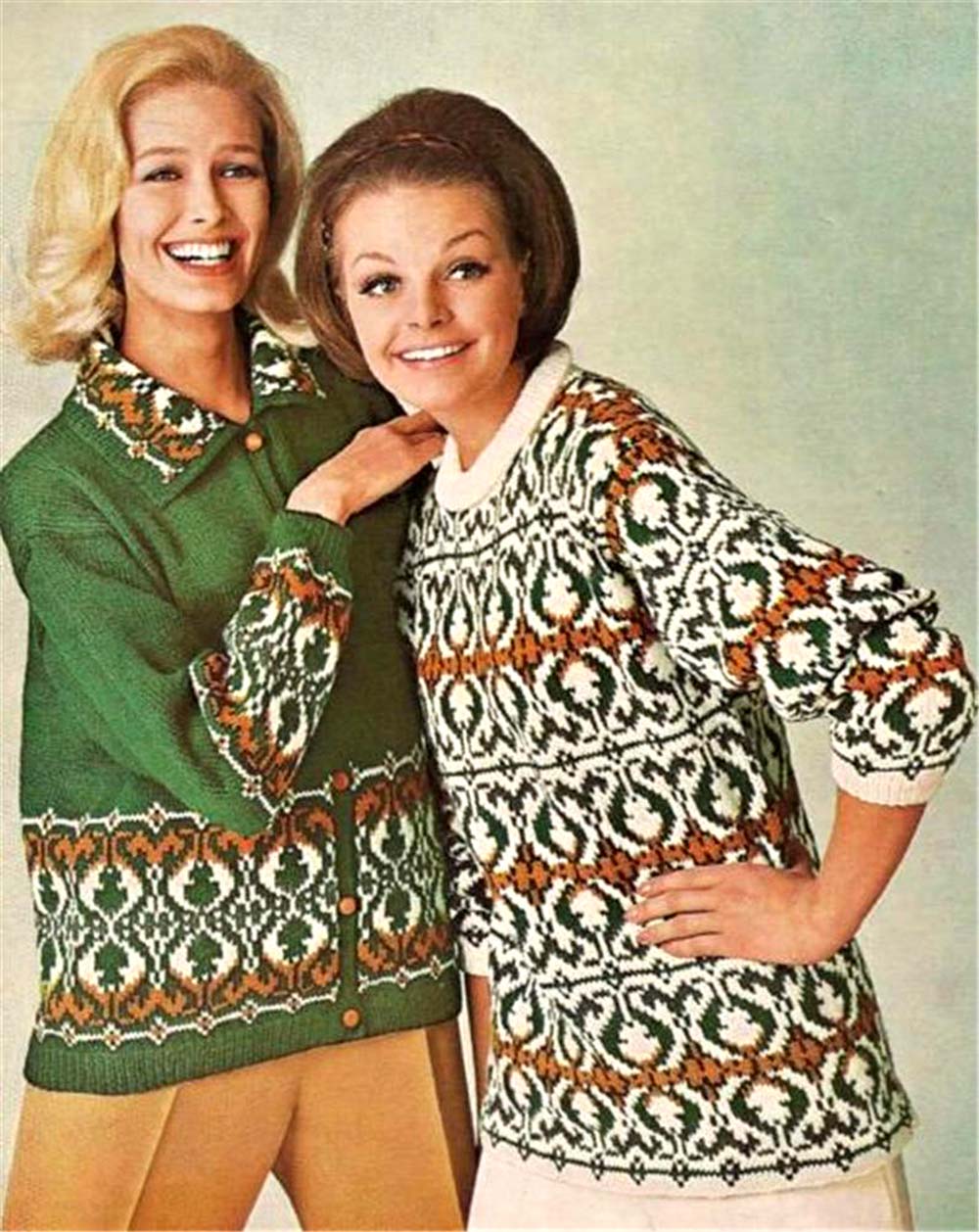 Girl on Left– HAHAHAHAHAHA
Girl on Right – What?  I don't see it.  Huh? Where?