Look at any old photograph or yearbook from the mid-sixties or older – you'll notice that the choice of eyeglasses ranged from unflattering to butt ugly.  They were basically all thick black frames or horn rims.  If you wore spectacles up to the year 1965, you were stuck with some pretty unattractive, if not self-esteem crushing, eyewear.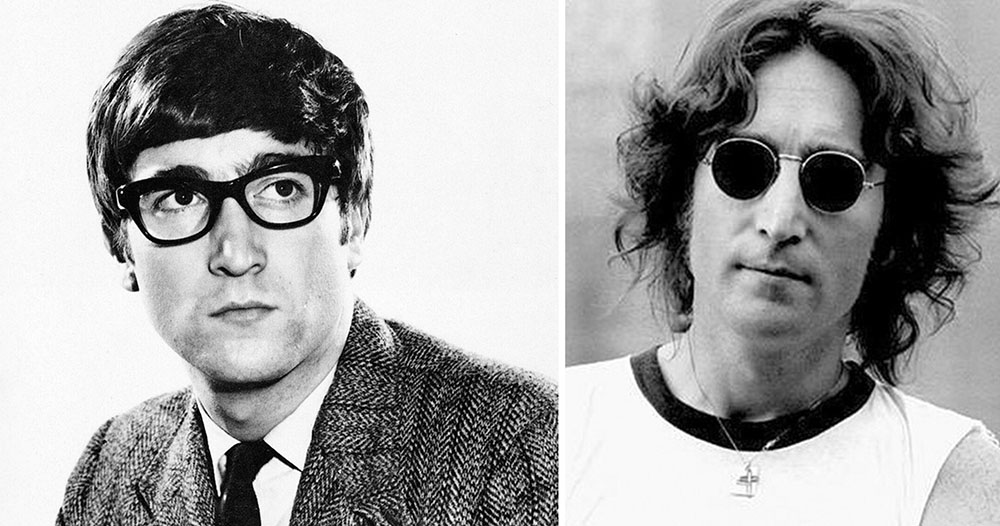 But something changed in the late sixties.  Suddenly, they came in a wide variety of choices, and could even look downright fashionable.  Look no further than John Lennon, who wore those black rim spectacles, then landed on his trademark round frame glasses when the late sixties arrived.  Sure, a lot of the eyewear from the 1970s (like a lot of fashion from that decade) could be gaudy and over-the-top, but it was a reaction to the plane, hum-drum look of previous years.  It was a new generation, and a new age of eyewear.  Let's have a look at some images and ads from this period on through the 1980s; not focusing on sunglasses – we'll save that for an upcoming post.  Enjoy.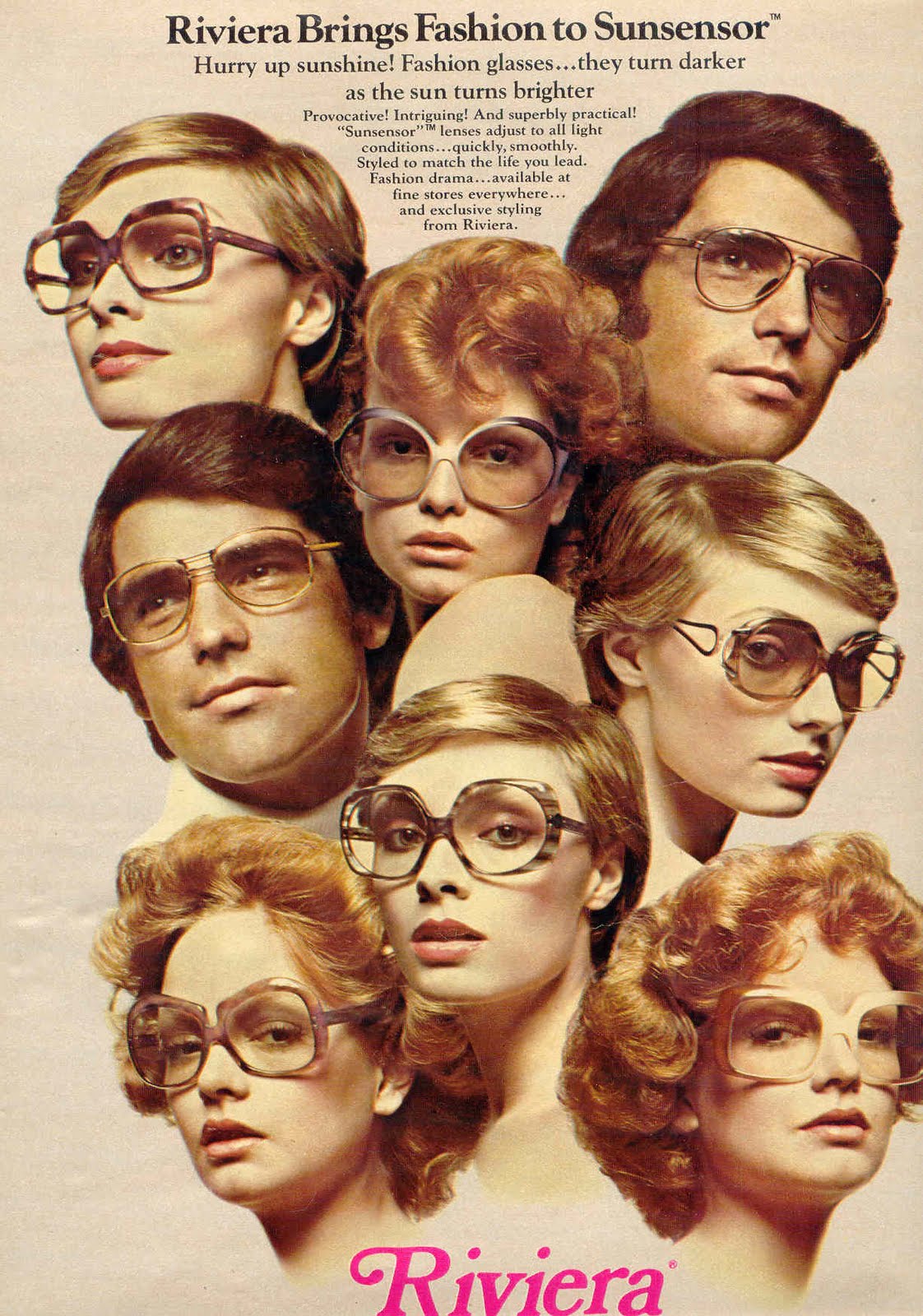 Riviera glasses – oh, the possibilities!  Of course, if you wanted small lenses, you could just about forget it in the 1970s.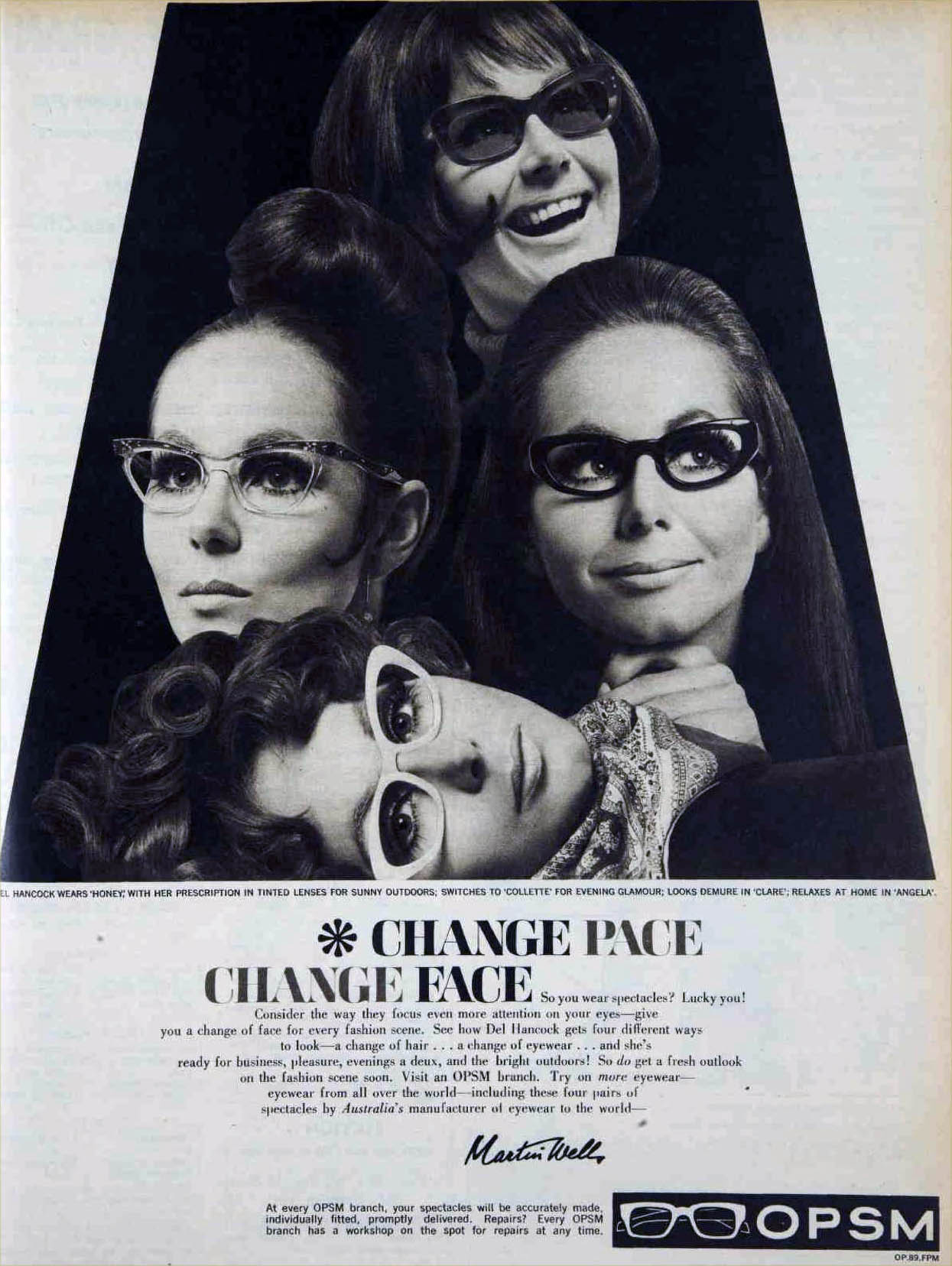 1968 – I wouldn't say these are particularly flattering, but at least they're trying to provide some flair.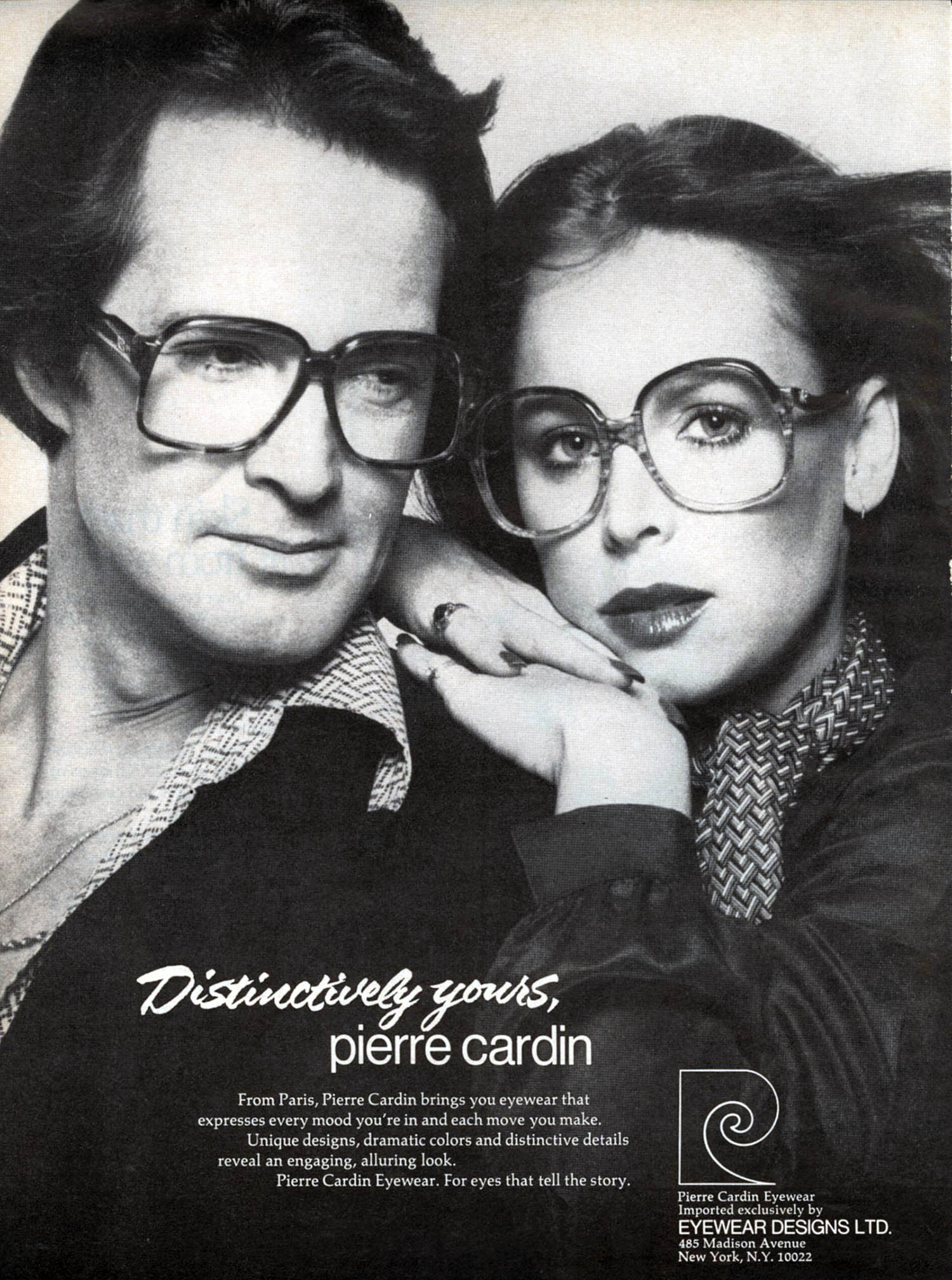 1977 – Pierre Cardin Eyewear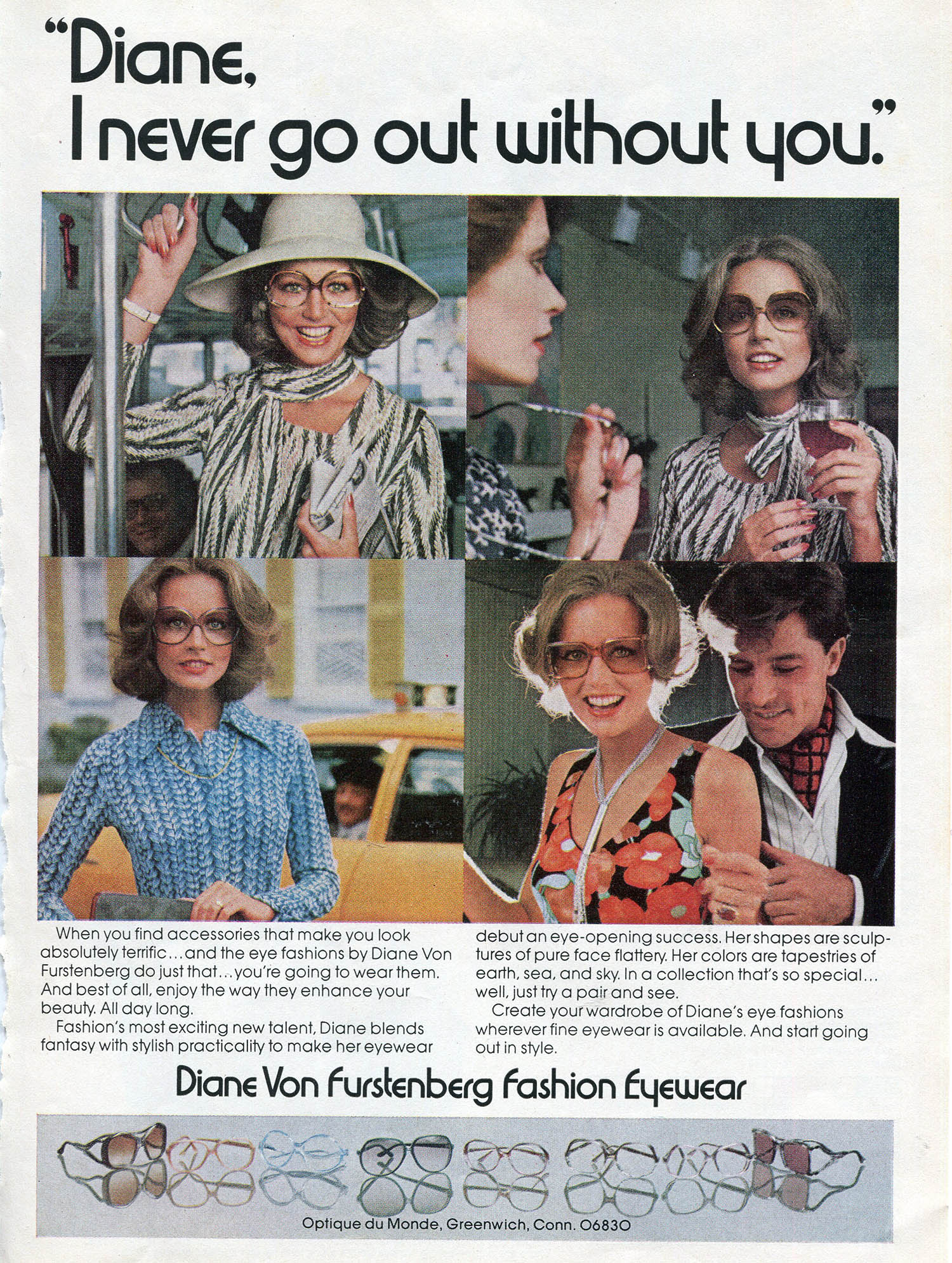 1976 – Diane Von Furstenberg Fashion Eyewear – "Her shapes are sculptures of pure face flattery.  Her colors are tapestries of earth, sea, and sky."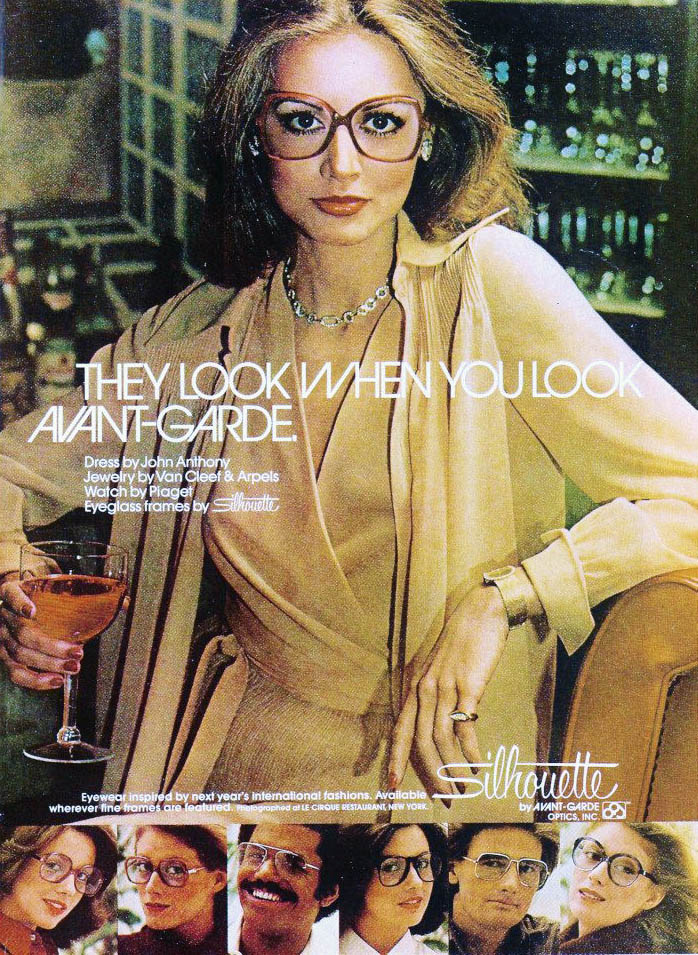 1970s Avante-Garde Optics – "Eyewear inspired by next year's international fashions"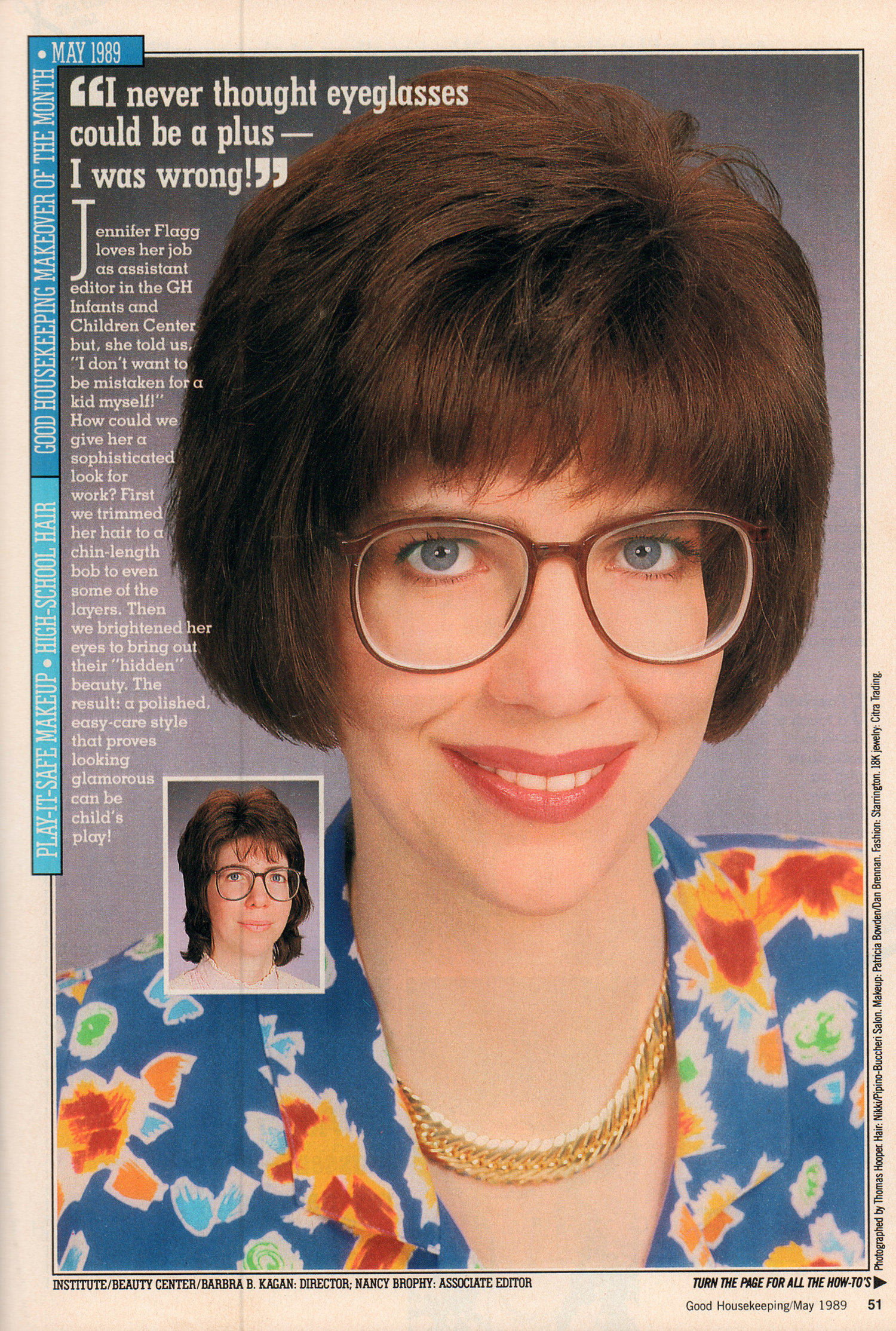 From a 1989 Good Housekeeping magazine makeover.  I'm not sold on whether these glasses really give her a "sophisticated look", but I will say she's much improved over her "before" picture.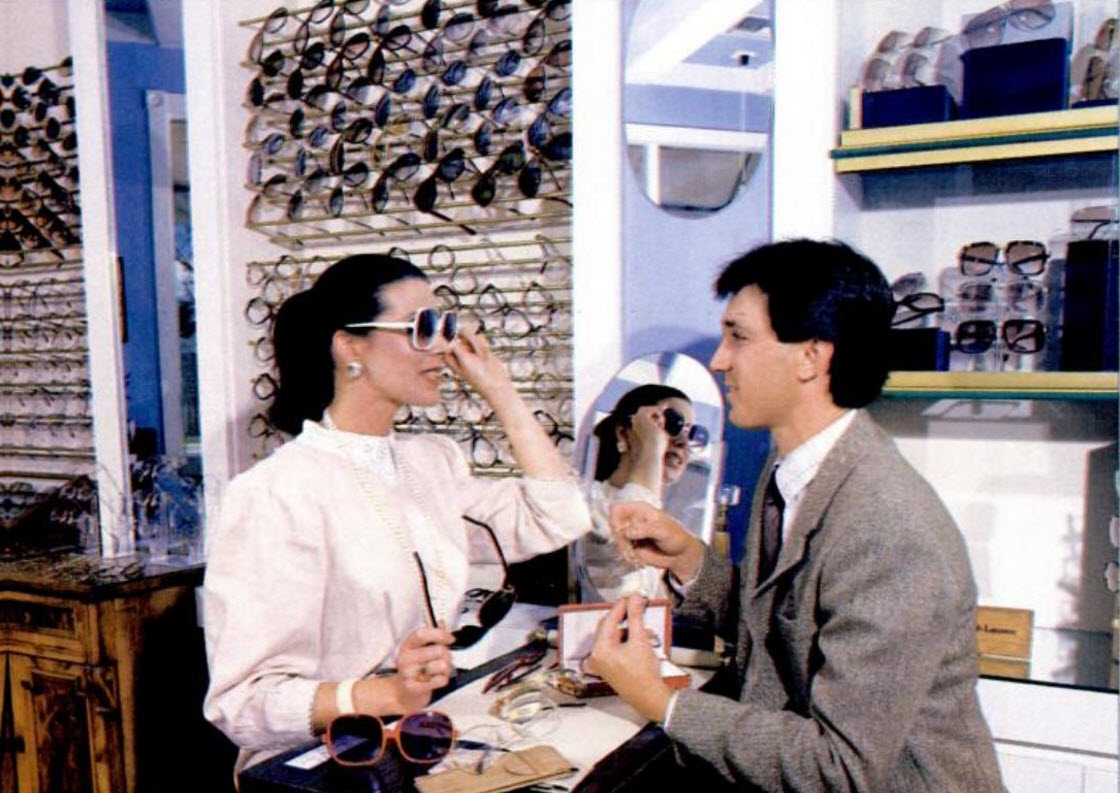 A peek inside an optical center in 1987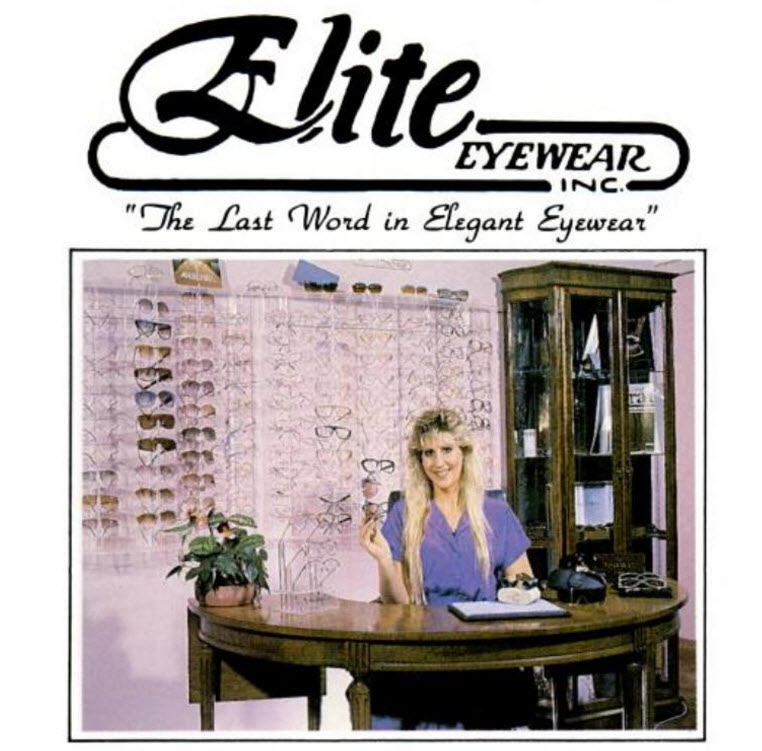 Elite Eyewear 1988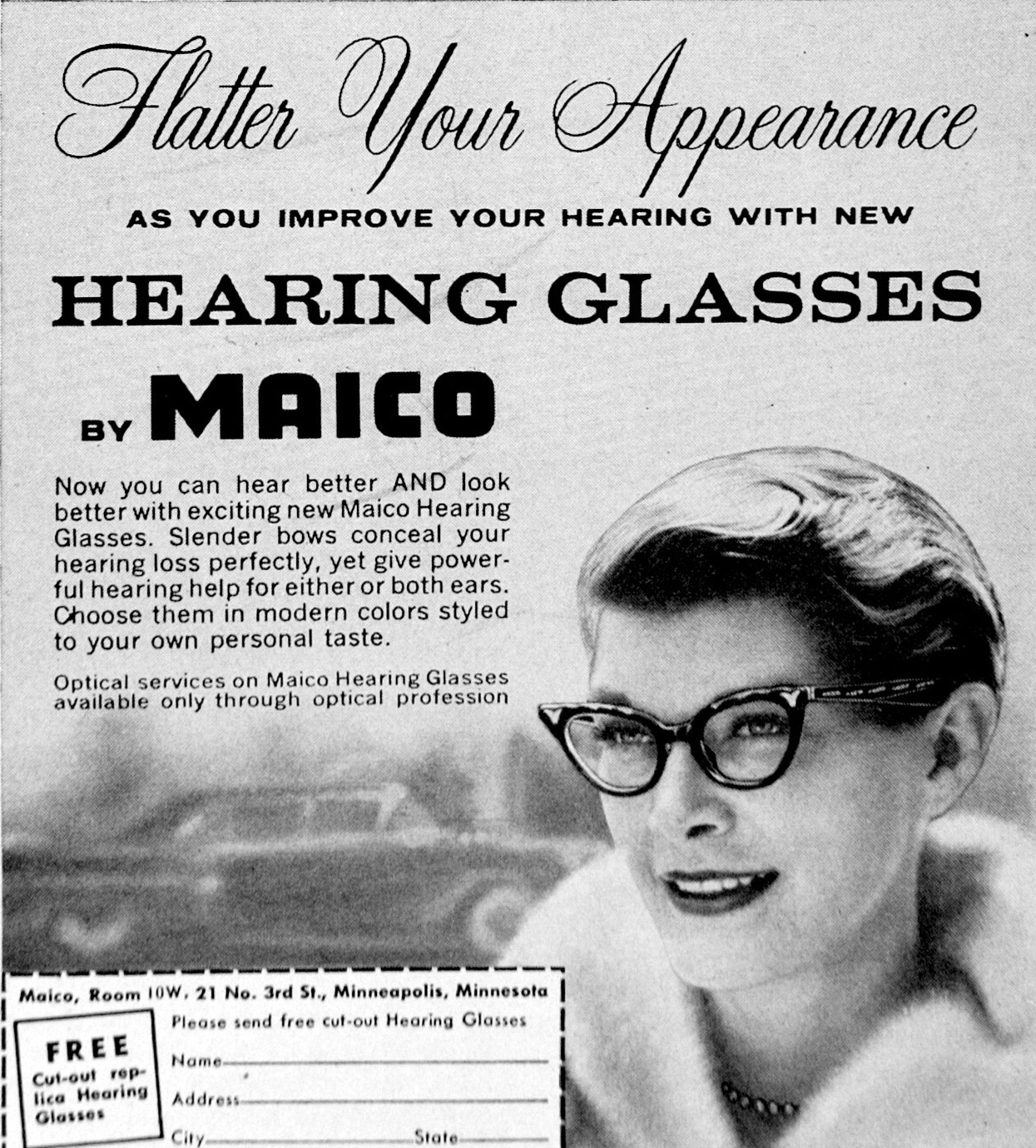 Going back to the early sixties, we find this interesting invention – "hearing glasses".
We can't have an article covering 1970s glasses and not mention Lynda Carter on Wonder Woman…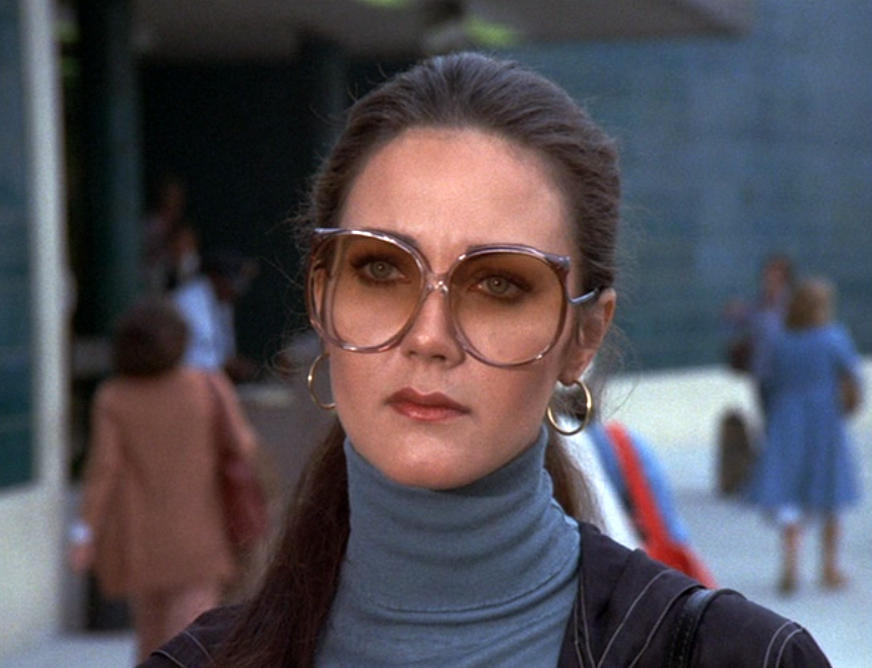 Her glasses were massive!  Just like Superman wore spectacles to conceal his identity while posing as Clark Kent,  Wonder Woman often wore glasses as Diana Prince…. and they were huge!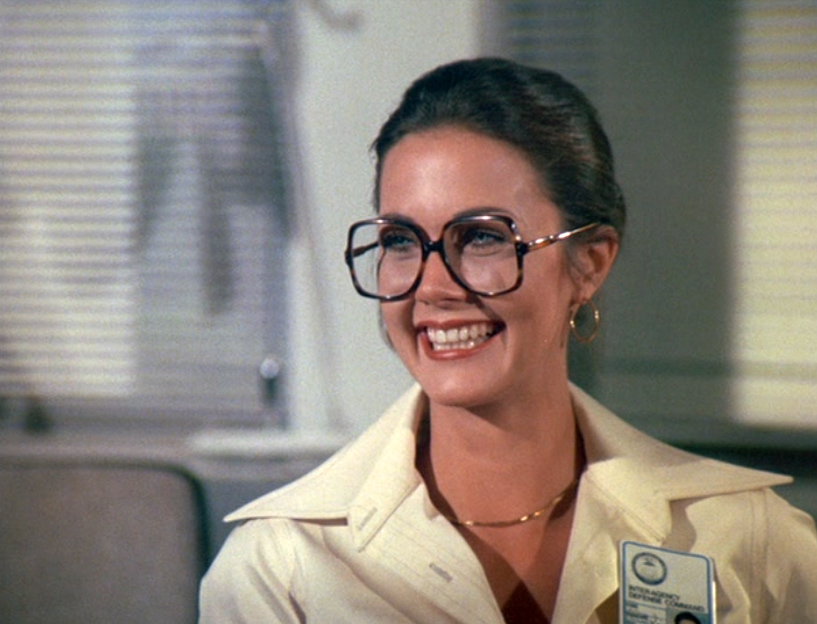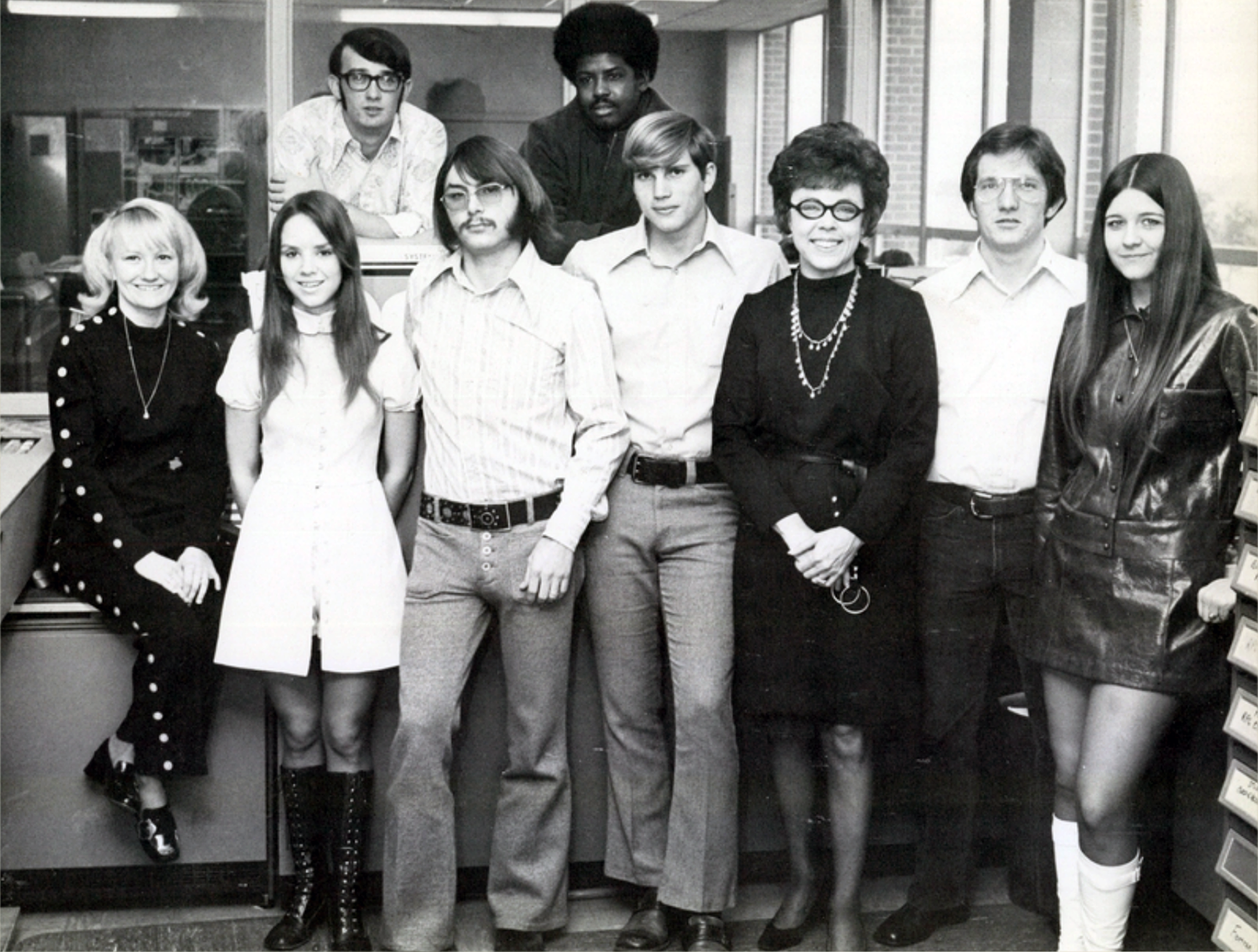 This found photo from '72 features a nice variety of eyewear.  The guy on the far left is wearing the old-school plane variety, illustrating the point that it took a while for the new eyewear fashions to trickle down to the small town average Joe. In contrast stands Joe Cool in front of him, with his tinted lenses and fashionable frames.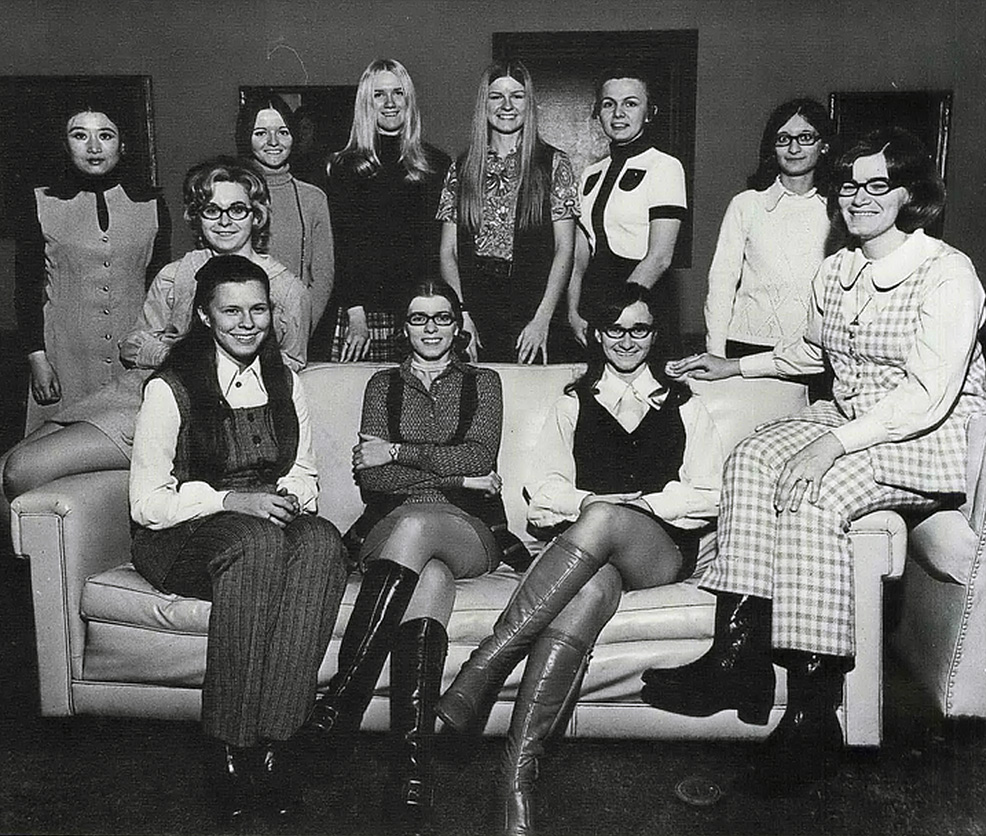 Another found photo from the early seventies – this one demonstrating that, while go-go boots had definitely found their way to middle America, fashionable glasses had not.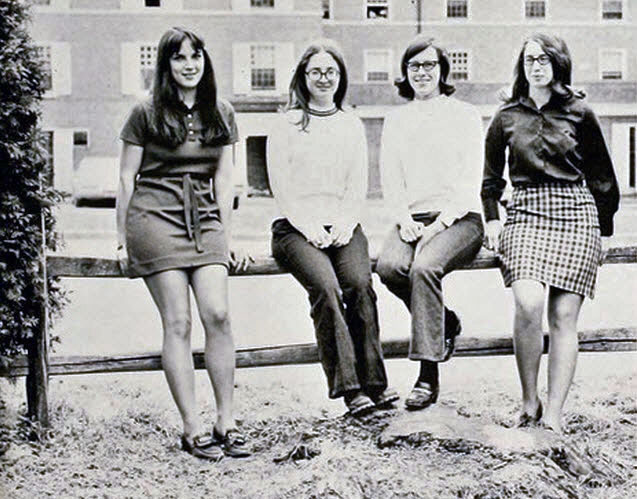 Let's play a game – can you spot the most popular girl in this found photograph?  Sadly, glasses were still a hallmark of unpopularity.
Before we go, I'll leave you with a couple eyewear-centric album covers…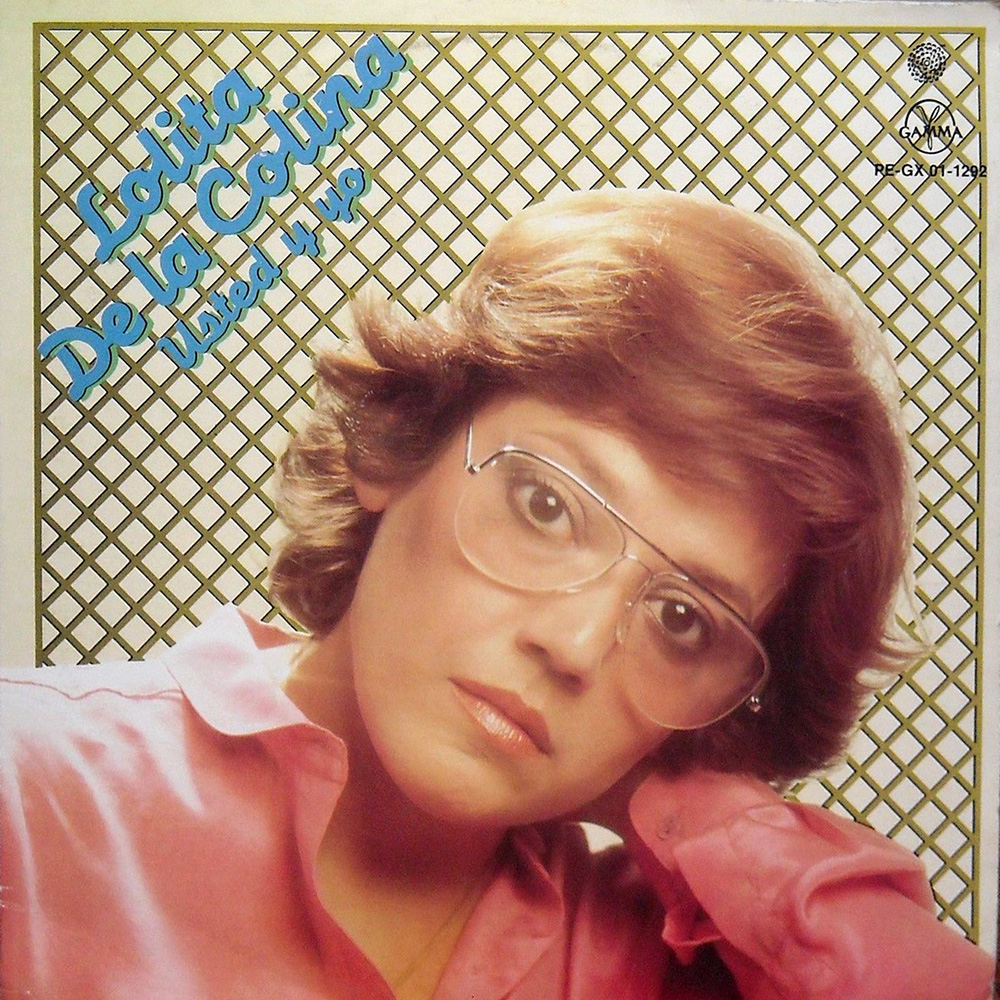 These frames aren't exactly bad, but they sure do engulf her face.  Do you know of any album covers which center on eyewear (not counting sunglasses)?  I'm sure they're out there, but they can't possibly compare to mother-of-all-eyewear album covers…. I give you Johny Tolengo….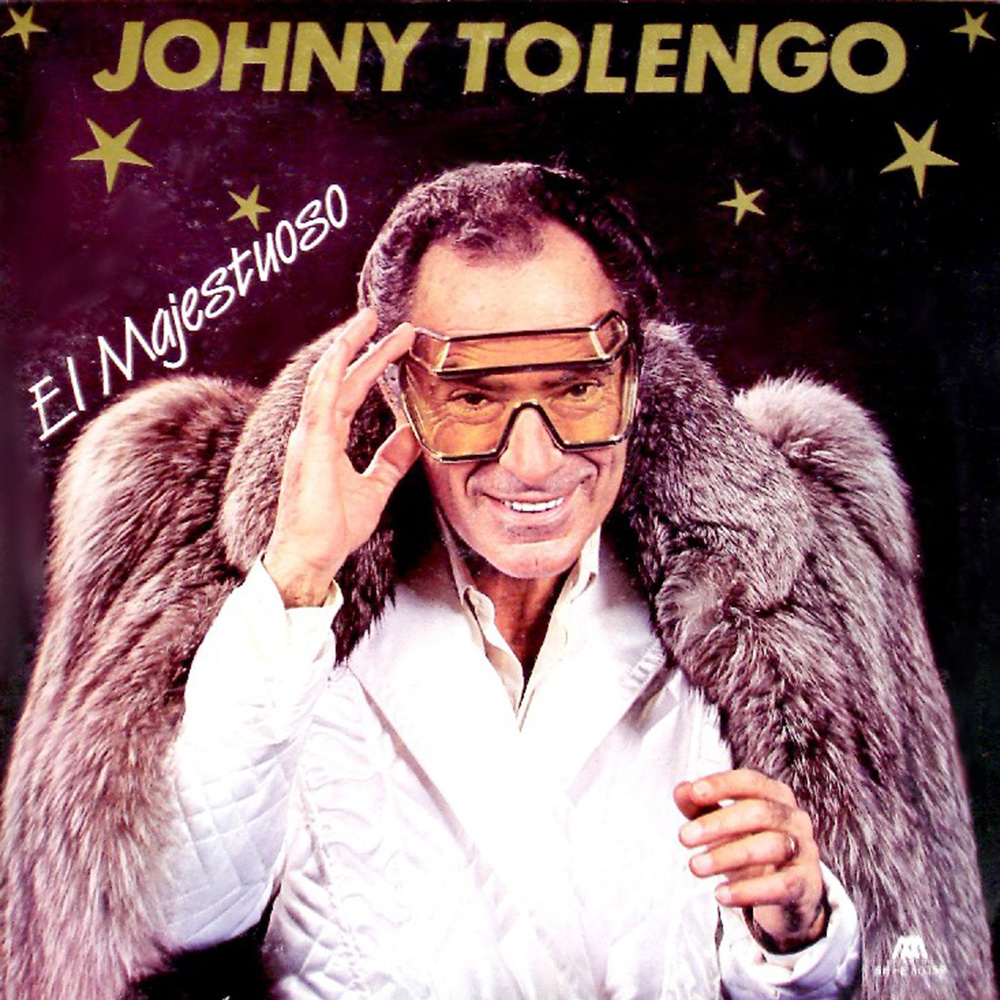 Stay tuned for a follow up article covering sunglasses.  Cheers.