Want to get your new single on the charts?  If your record company believes in you, they'll put an advert in Billboard, Rolling Stone, maybe even Omni or National Lampoon.  Of course, the advert will have to include breasts; either a model's or your own, if you happen to possess a pair.  Those are the rules – we didn't make them.
WILD CHERRY (1978)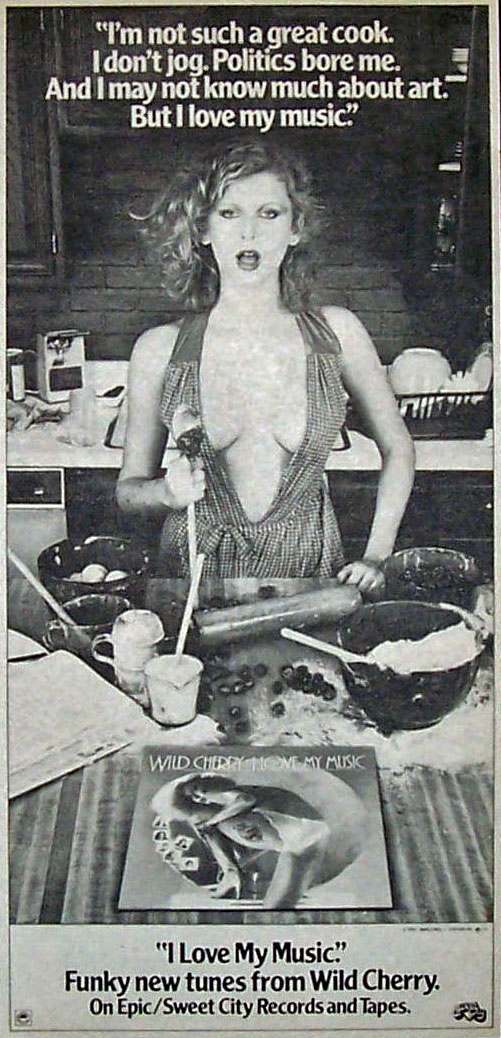 The white boys behind "Play That Funky Music" never shied away from sexualizing their merchandise.  Indeed, all four of their albums prominently featured sexual imagery.  Although they were never able to recapture the magic of that first record, the follow up albums were nothing to be ashamed of.  This advert is for their third LP, I Love My Music.
OLIVIA NEWTON JOHN (1971)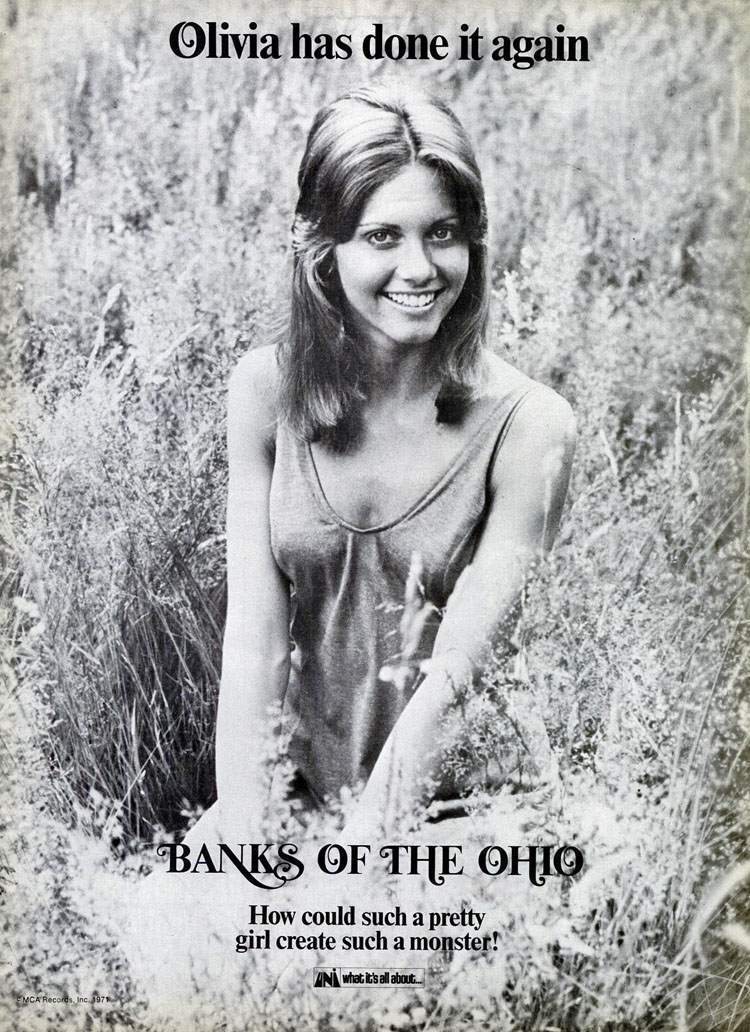 "How could such a pretty girl create such a monster!"
They're referring to the fact that the song is a pretty brutal murder ballad.  Olivia didn't write the song (it actually dates back to the 1800s); however, it was a bit shocking to hear sweet ONJ sing
I held a knife against his breast
As into my arms he pressed
He cried, "My love, don't you murder me
I'm not prepared for eternity"
TOPP LISTAN (1984)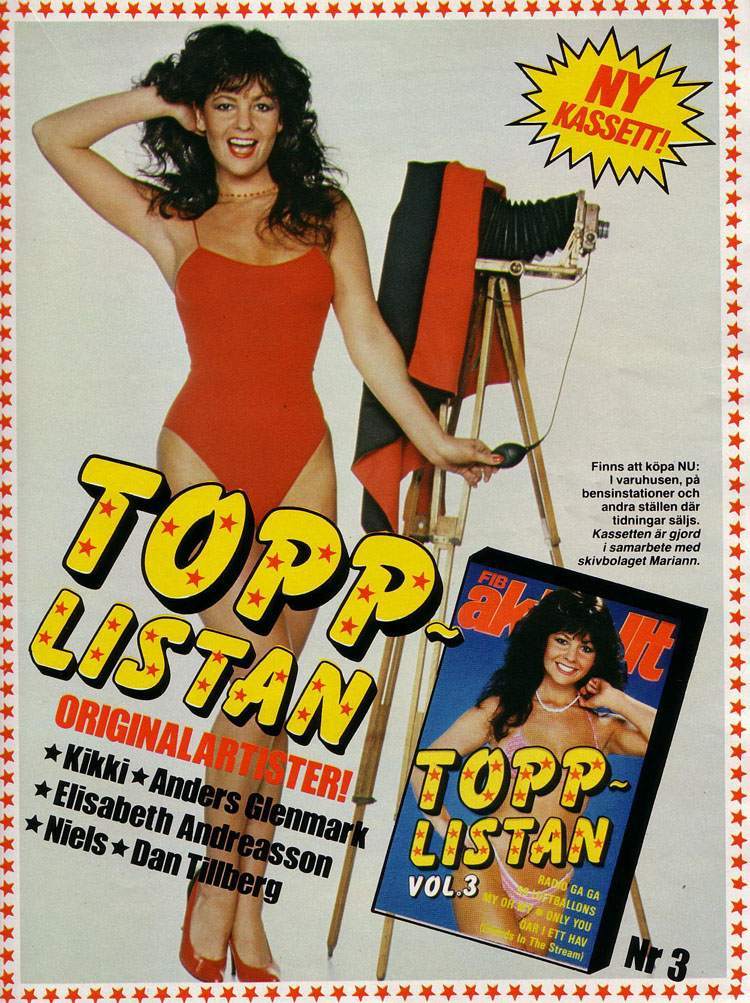 This is a Dutch advert for a compilation album which includes"99 Luft Ballons and "Radio Ga Ga". Anyone who remembers the Top of the Pops and Chart Busters compilation records of the 1970s shouldn't be the least bit surprised they're opting for the "sex sells" approach.
 R. DEAN TAYLOR (1973)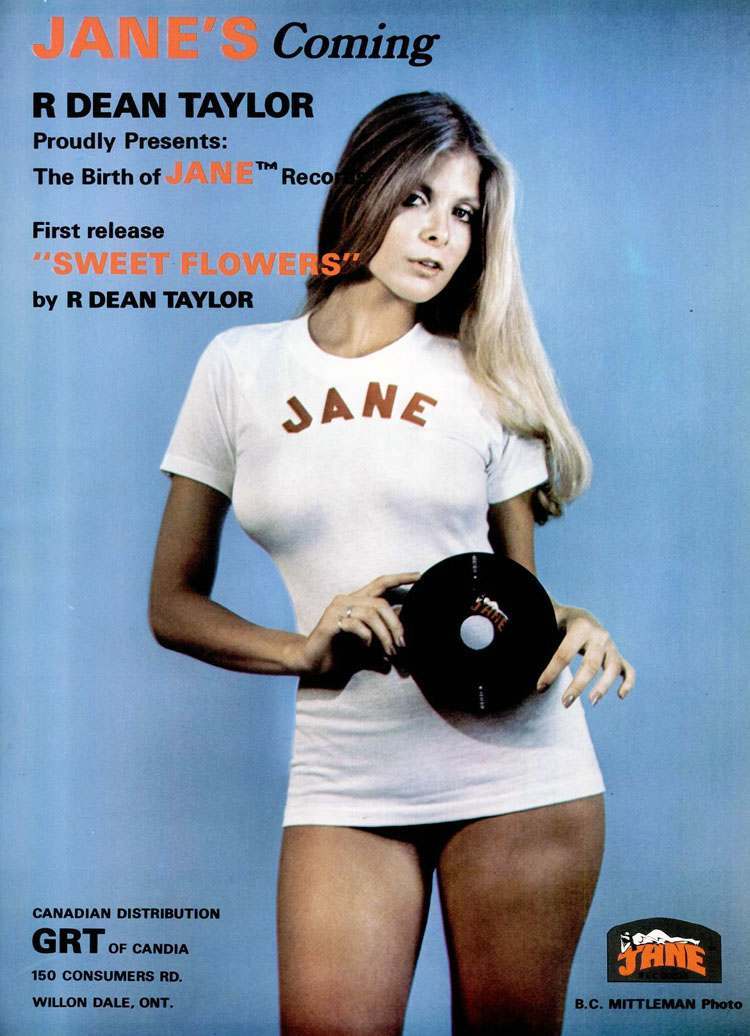 R. Dean Taylor had a hit in the UK with "Gotta See Jane" in '68 before becoming the Caucasian guy at Motown.  To make matters even whiter, he was from Canada.
He penned a few hits including "Love Child" for The Supremes before resuming his own recording career in '70.  This is his 1973 attempt at getting things going…. it wasn't successful.  Notice how Mr. Taylor is seriously milking his prior success with "Jane".
THE TRAMMPS (1976)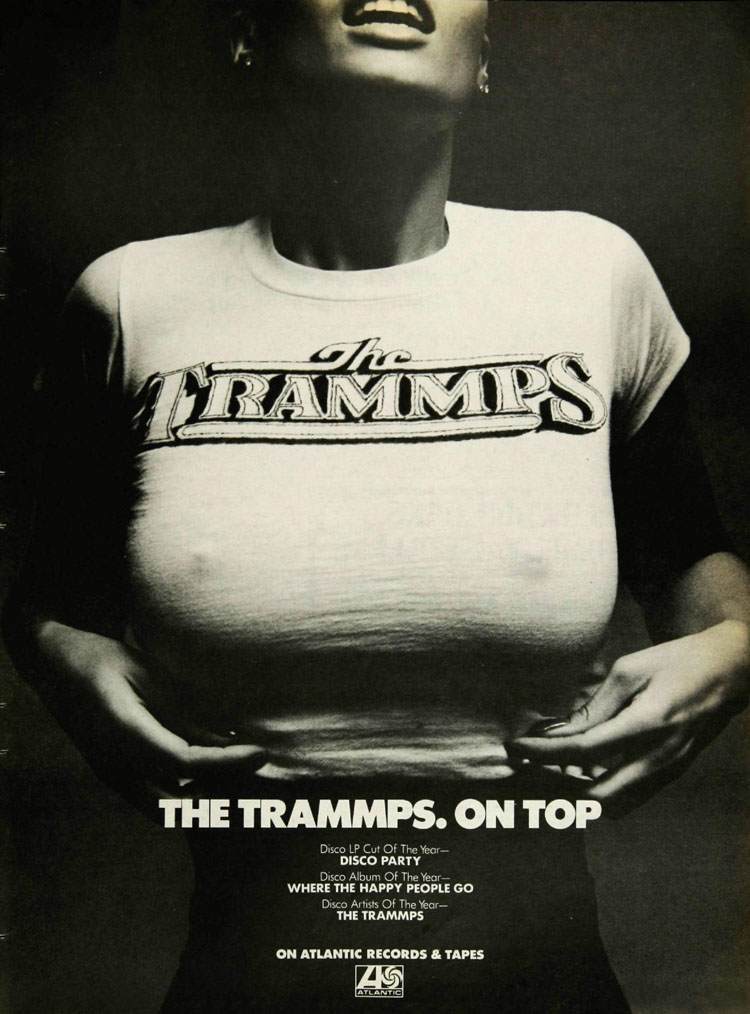 This niptacular advert was used to promote their LP Where the Happy People Go and their single "Disco Party".   If you want to feel old, realize that their lead singer has died in a nursing home.
DANA GILLESPIE (1973)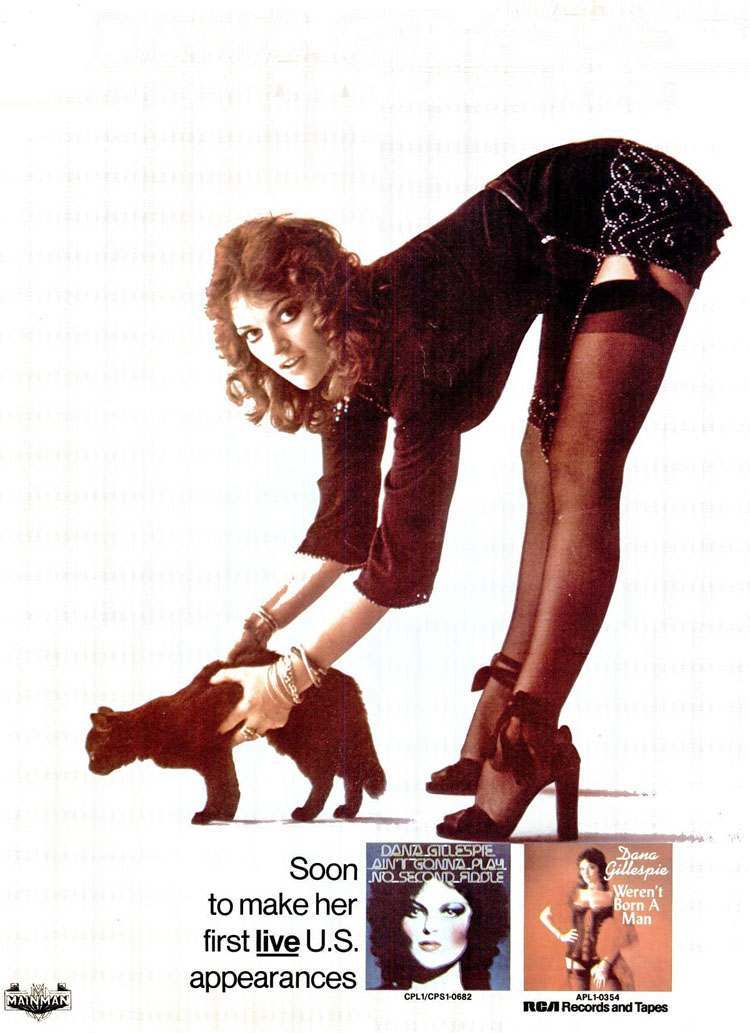 After her boob-centric cover for her single "Andy Warhol", should we have expected anything other than unadulterated sexiness from Dana's advert?
RUBY STARR (1976)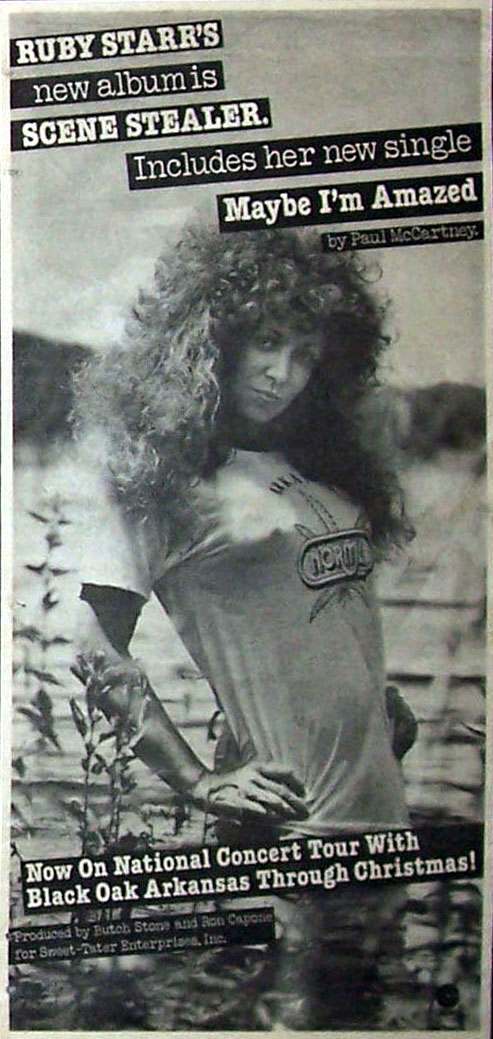 When it came to gritty and filthy southern rock bands, Black Oak Arkansas were the top (or bottom, depending on your perspective).  They made Lynyrd Skynyrd look tidy.  Ruby Starr was a member of this Deep South operation for a number of years before embarking on a solo career.  She started off, oddly enough, with a McCartney cover.
CHANGIN' TIMES  (1965)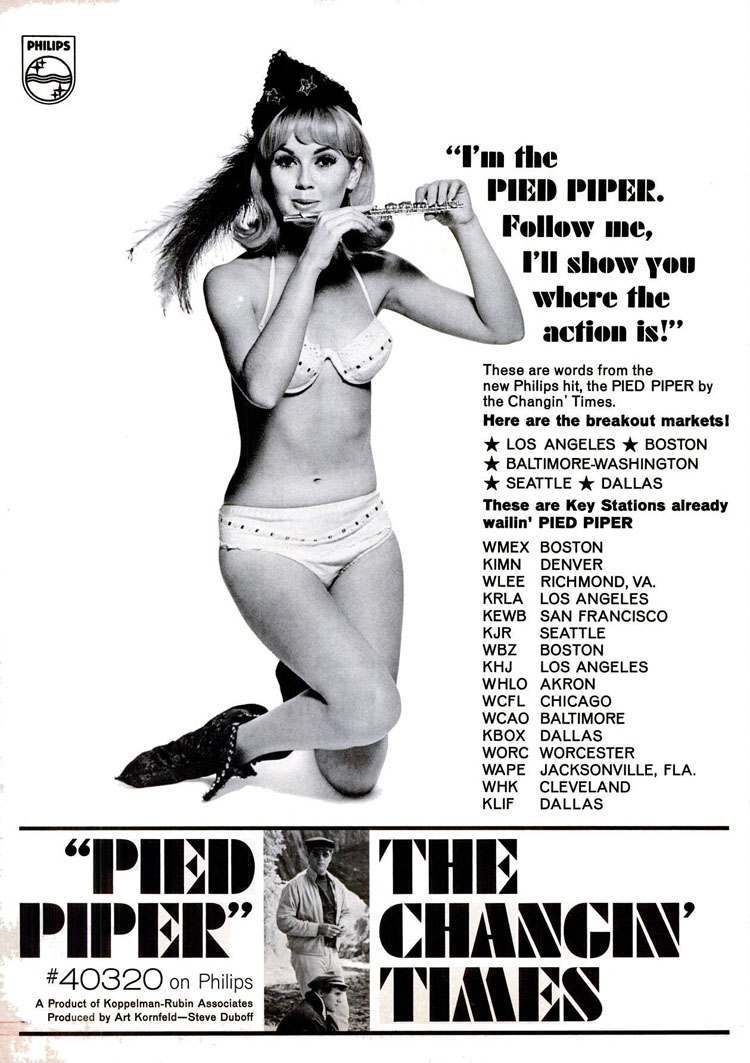 Why they felt the need to neglect the band in favor of a piper outfitted in a bikini (or underwear?) makes sense when you realize The Changin' Times were more or less a fictional band thrown together around Art Kornfeld's song.  Interestingly, Kornfeld would become the man behind Woodstock just a few years later.
If "Pied Piper" sounds a bit different than you remember it's because the song was much more popular when covered by Crispian St. Peters.  The Changin' Times version has a much more Dylan-esque vibe.
VAN HALEN (1982)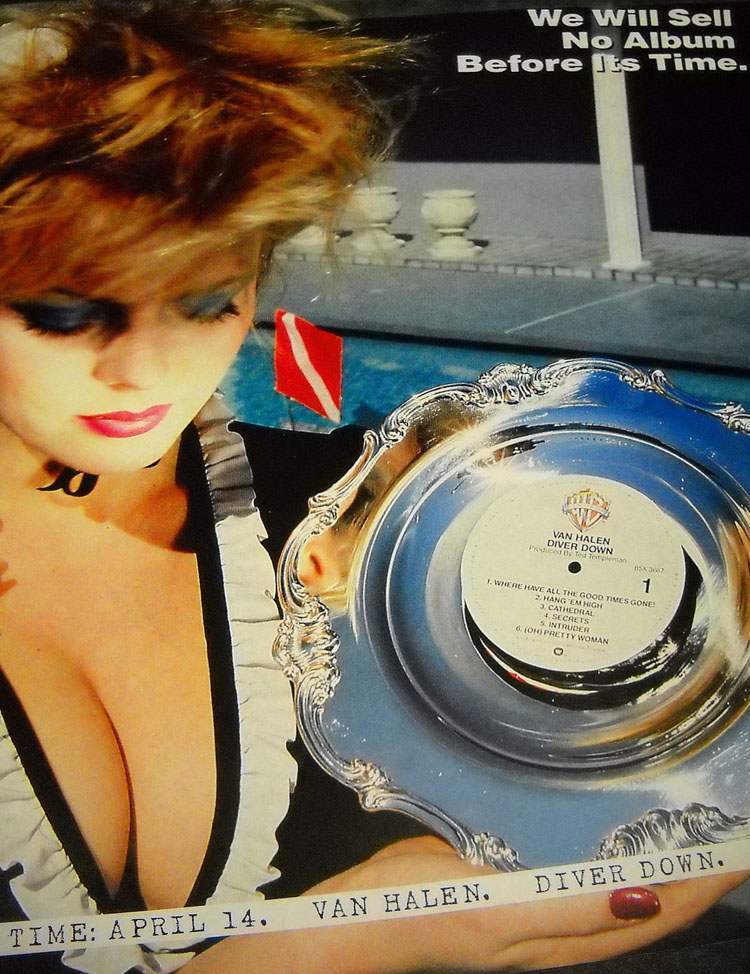 Are you getting the subtle feeling that maybe they're using cleavage to sell records?  Thirty years later, are we still this susceptible to "boobsvertising"?  Talk amongst yourselves.
Since this next one advertises a musical instrument rather than actual music, I didn't want to include it on the list.  However, the sexual content is so unbelievably strong, I felt it needed to be shared…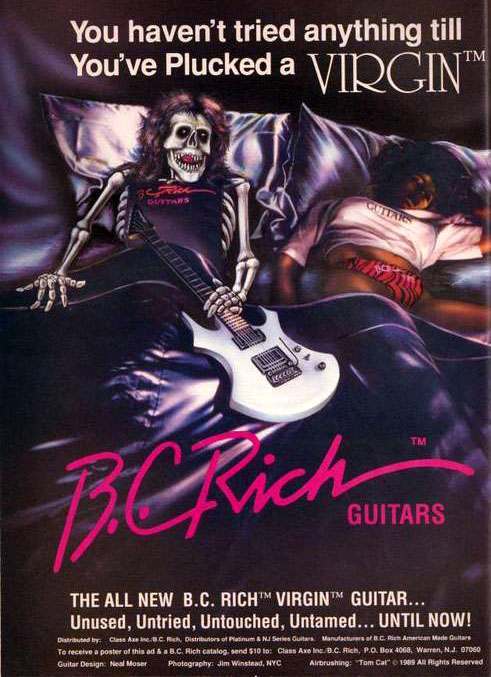 "You haven't tried anything till you've plucked a virgin."
Just wow.