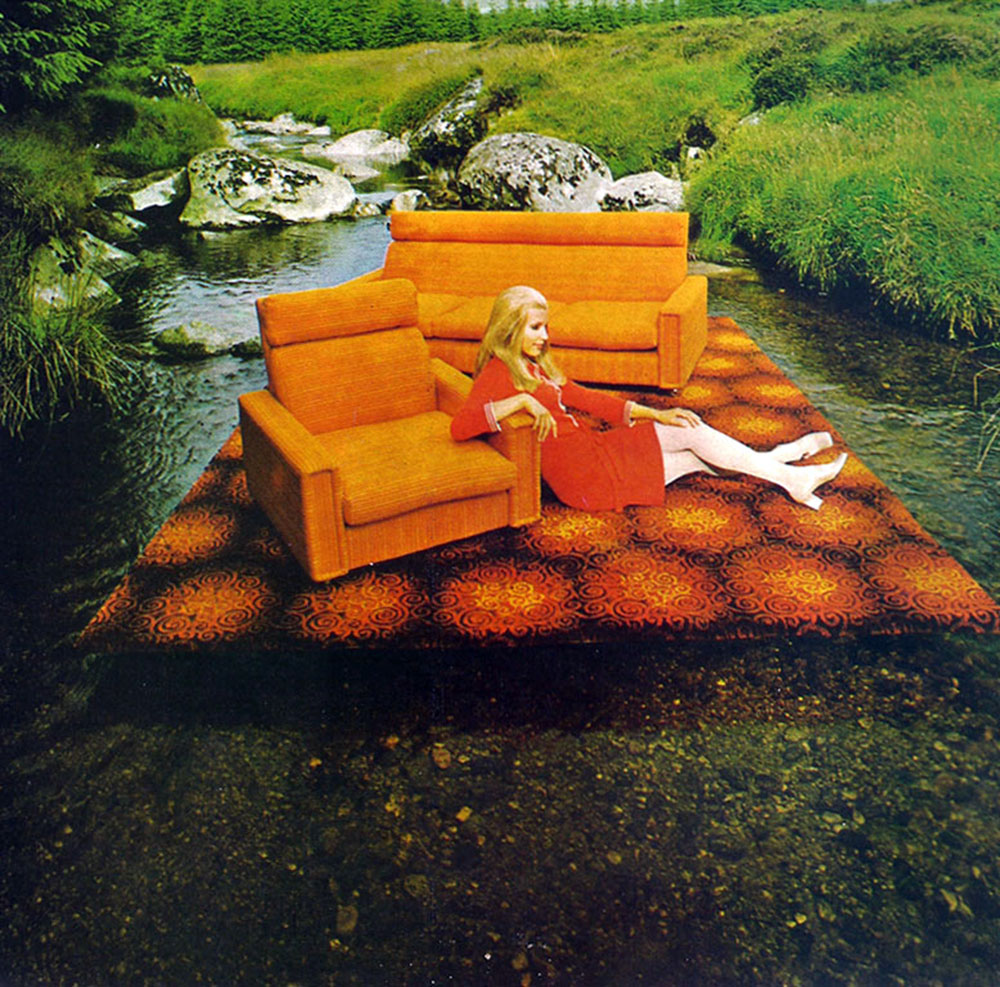 Ah.  Floor covering ads are the best.  Stare in nostalgic wonder at the often tacky, but always brilliant carpet styles from yesteryear.  Granted, most vintage carpet ads just feature a woman fawning over her flooring, but is that so bad? Let's take a look at some great examples from around the world in the 1960s and 70s. Enjoy.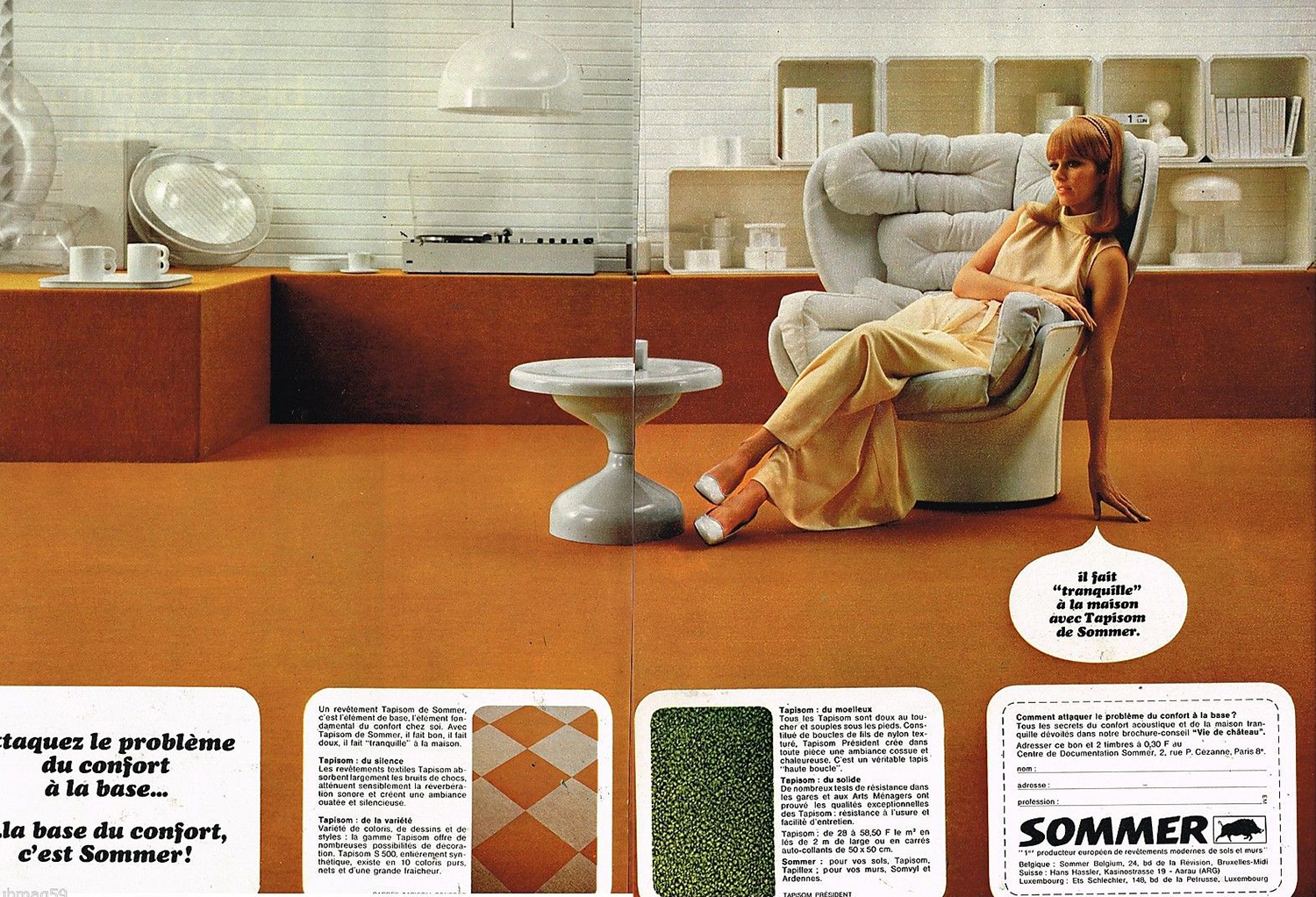 That is one hip pad!  This advertisement from 1969 features a room I'd be more than happy to live in today.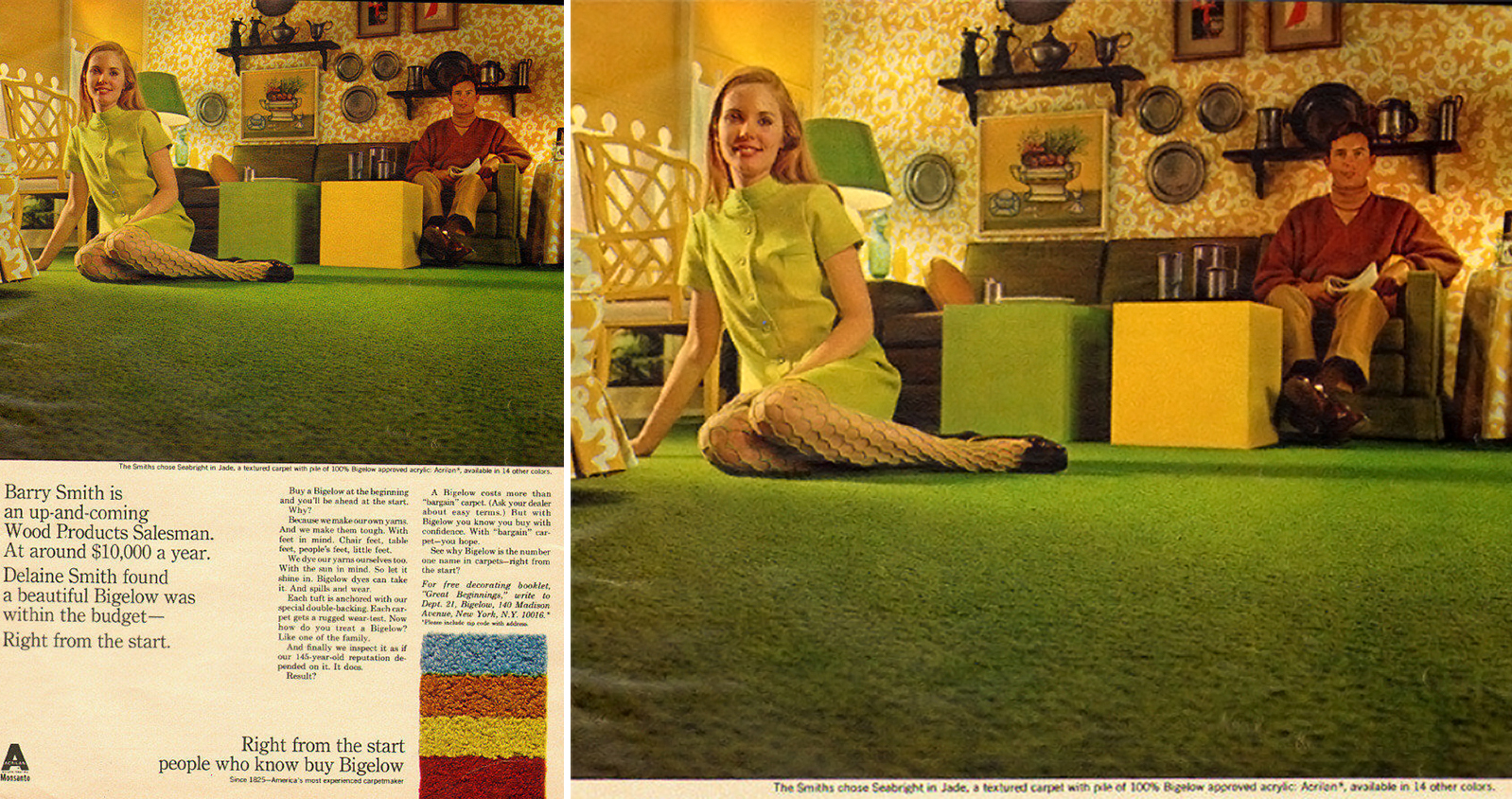 Another ad from '69: "The Smiths chose Seabright in Jade…".  I love how Mrs. Smith's wardrobe matches the room… and those funky stockings!
The ad also reads: "Barry Smith is an up-and-coming wood products salesman at around $10,000 a year."  That's equivalent to approximately $69,000 today.  What's interesting is that Bigelo had been running this same ad campaign featuring the male breadwinner's salary for years prior….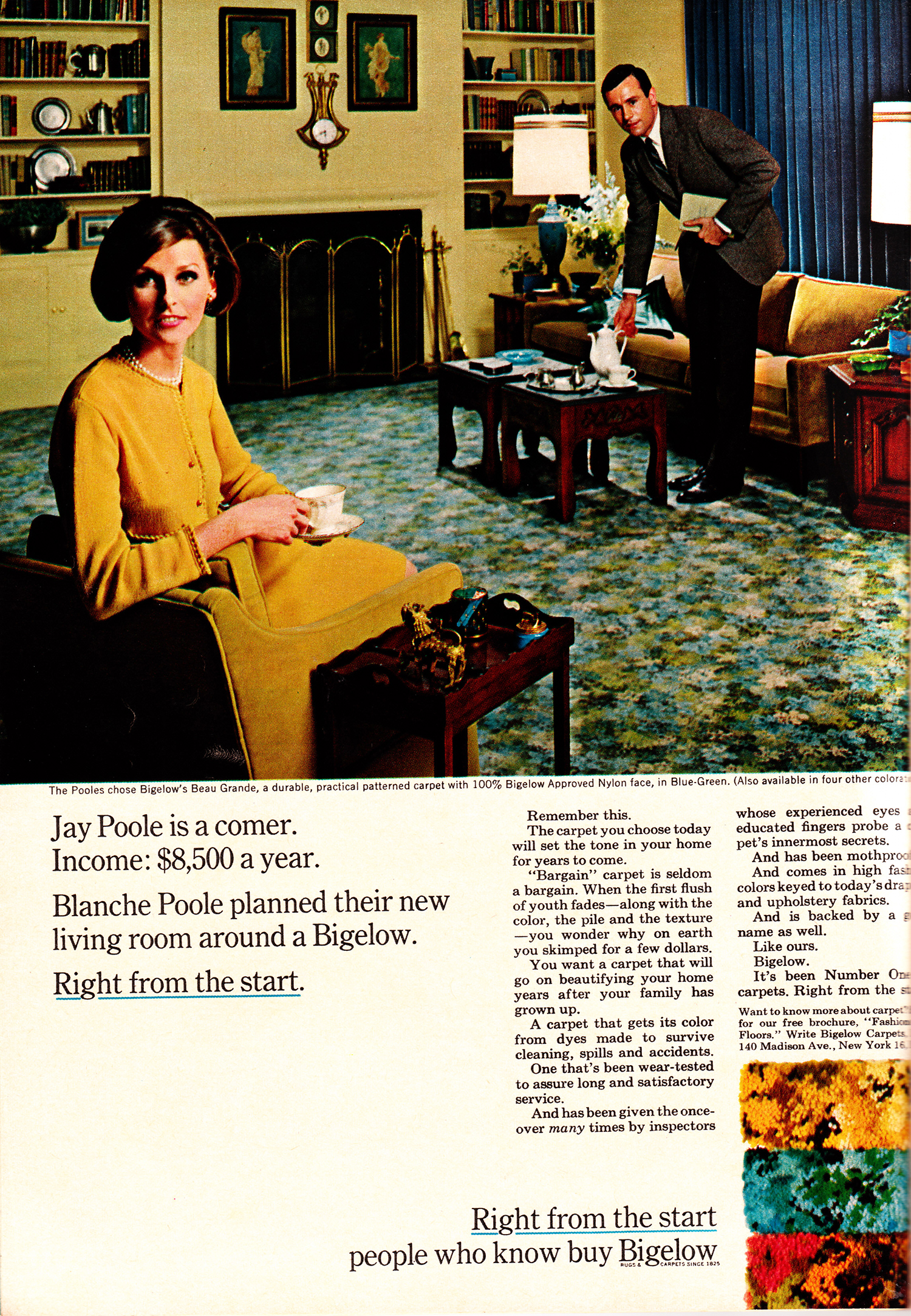 This Bigelow ad is from 1965. Mr. Poole's salary, adjusted for inflation, is just slightly less than Mr. Smith's (at $66,700).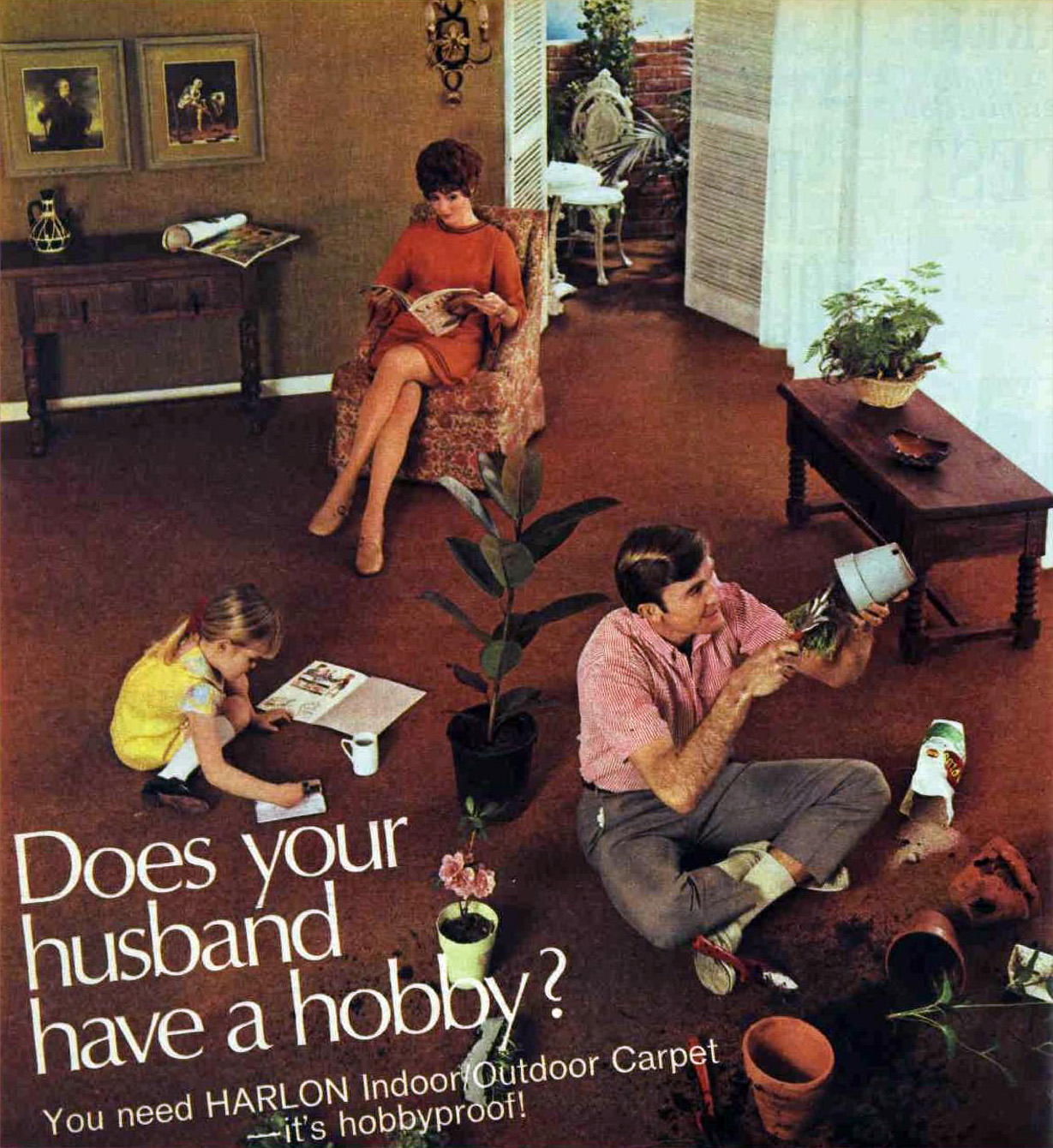 From 1969, this Harlon "Indoor/Outdoor Carpet" ad says their carpet is "hobbyproof".  But is it idiot-proof?  What kind of moron empties flower pots on the living room carpet?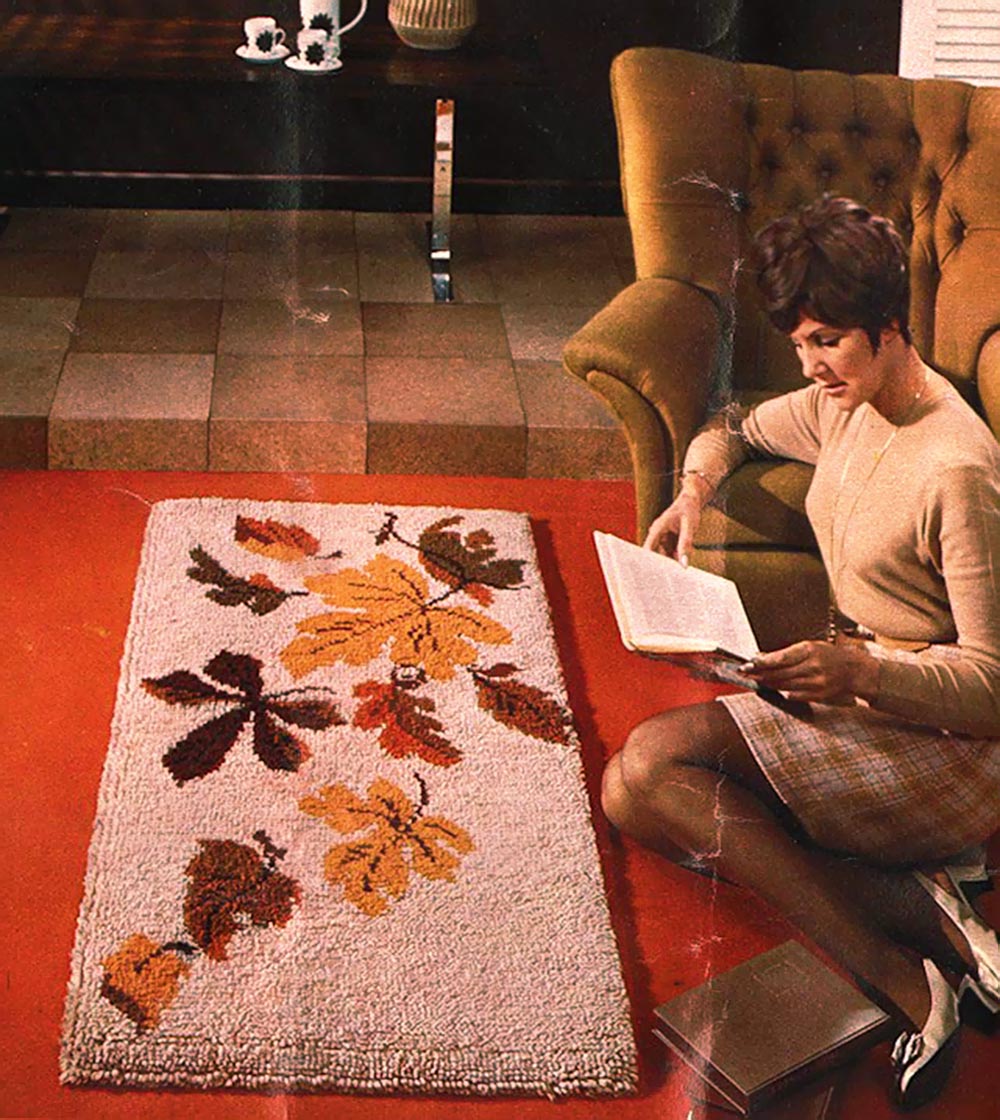 Earth tones were definitely "in" in the 1970s.  This lady is enjoying a good book curled up by the fire… correction – curled up by a swatch of autumnal carpet.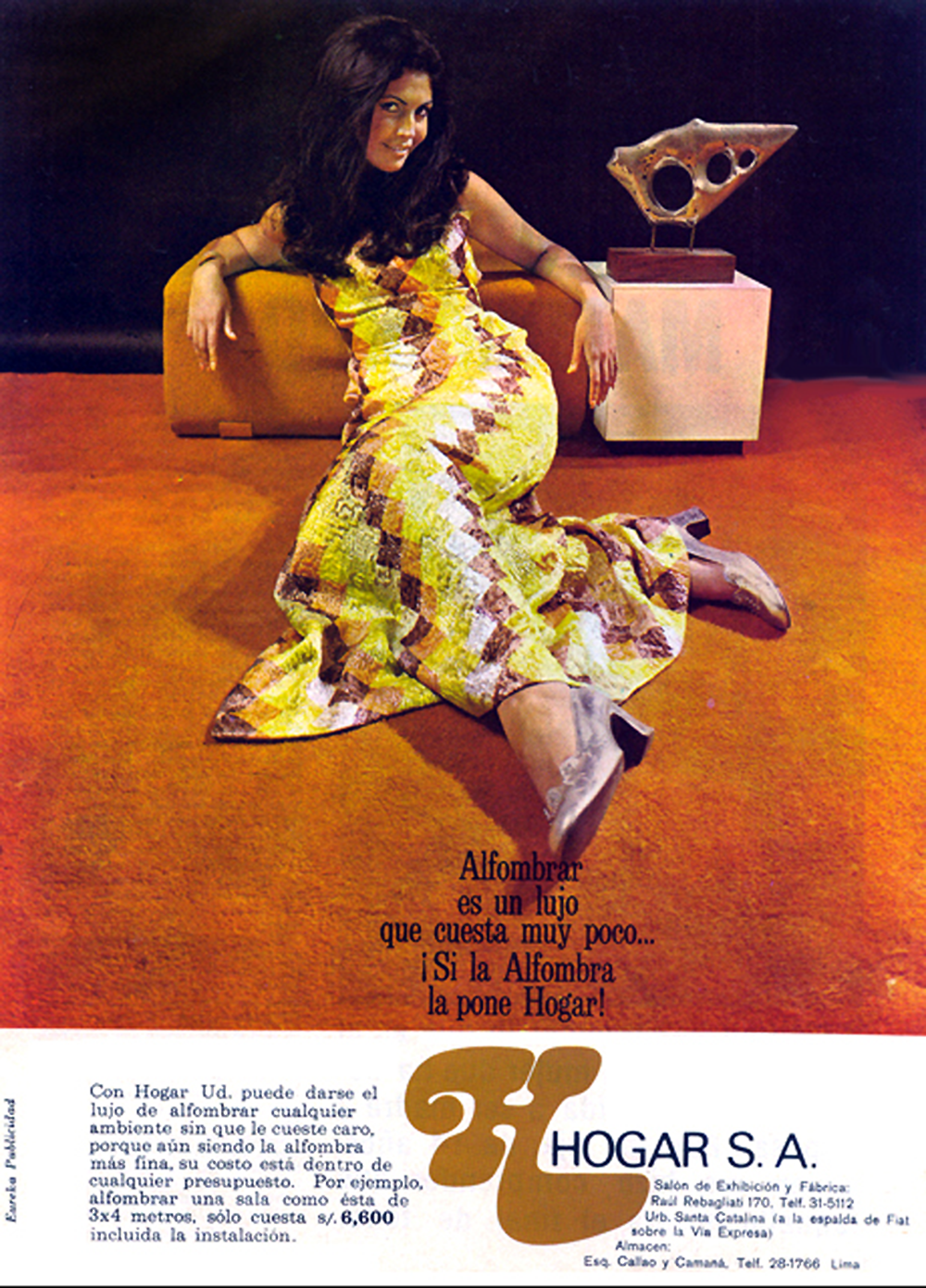 This Peruvian carpet ad has me reaching for my checkbook.  Sold.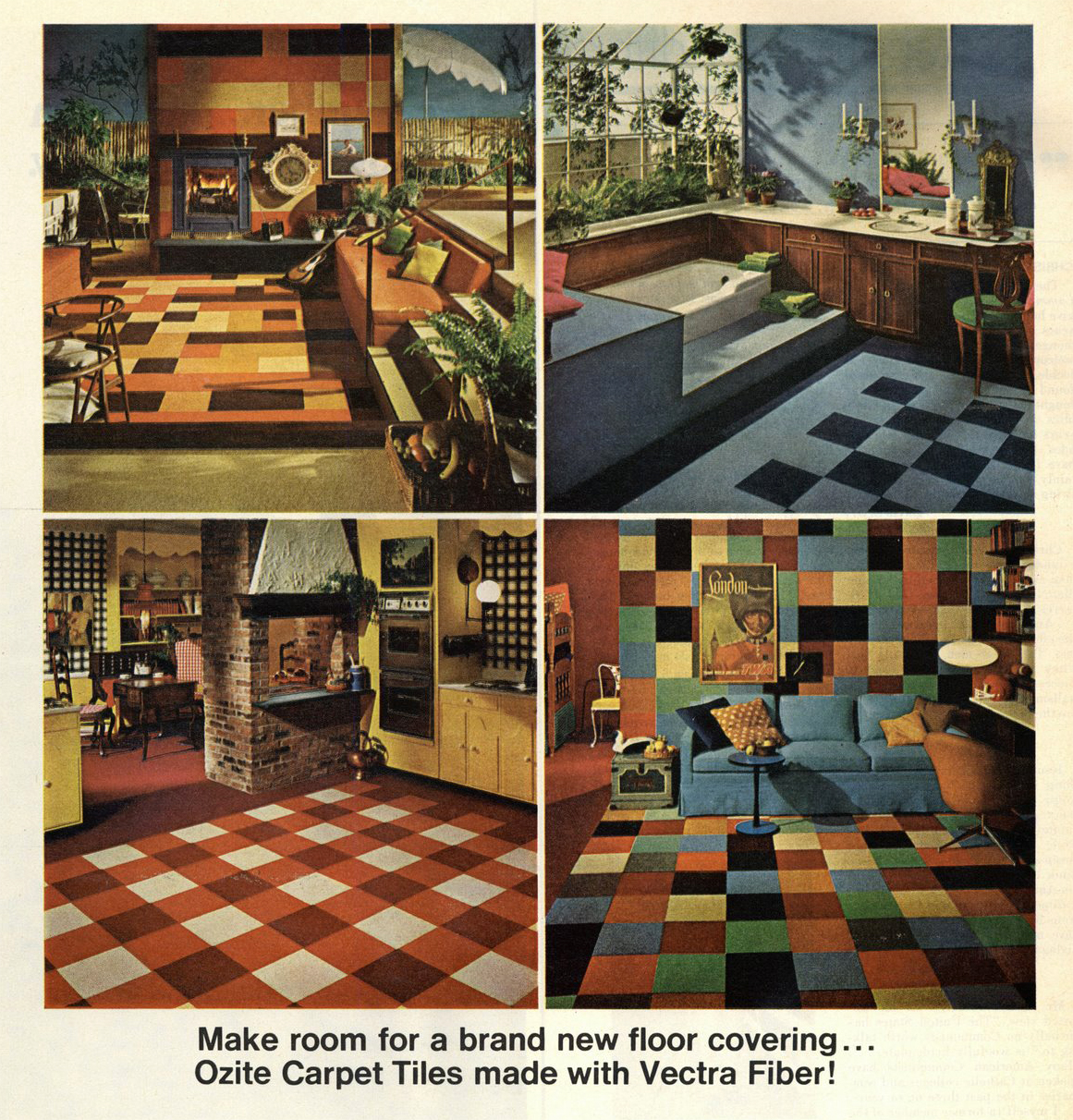 1967 carpet tiles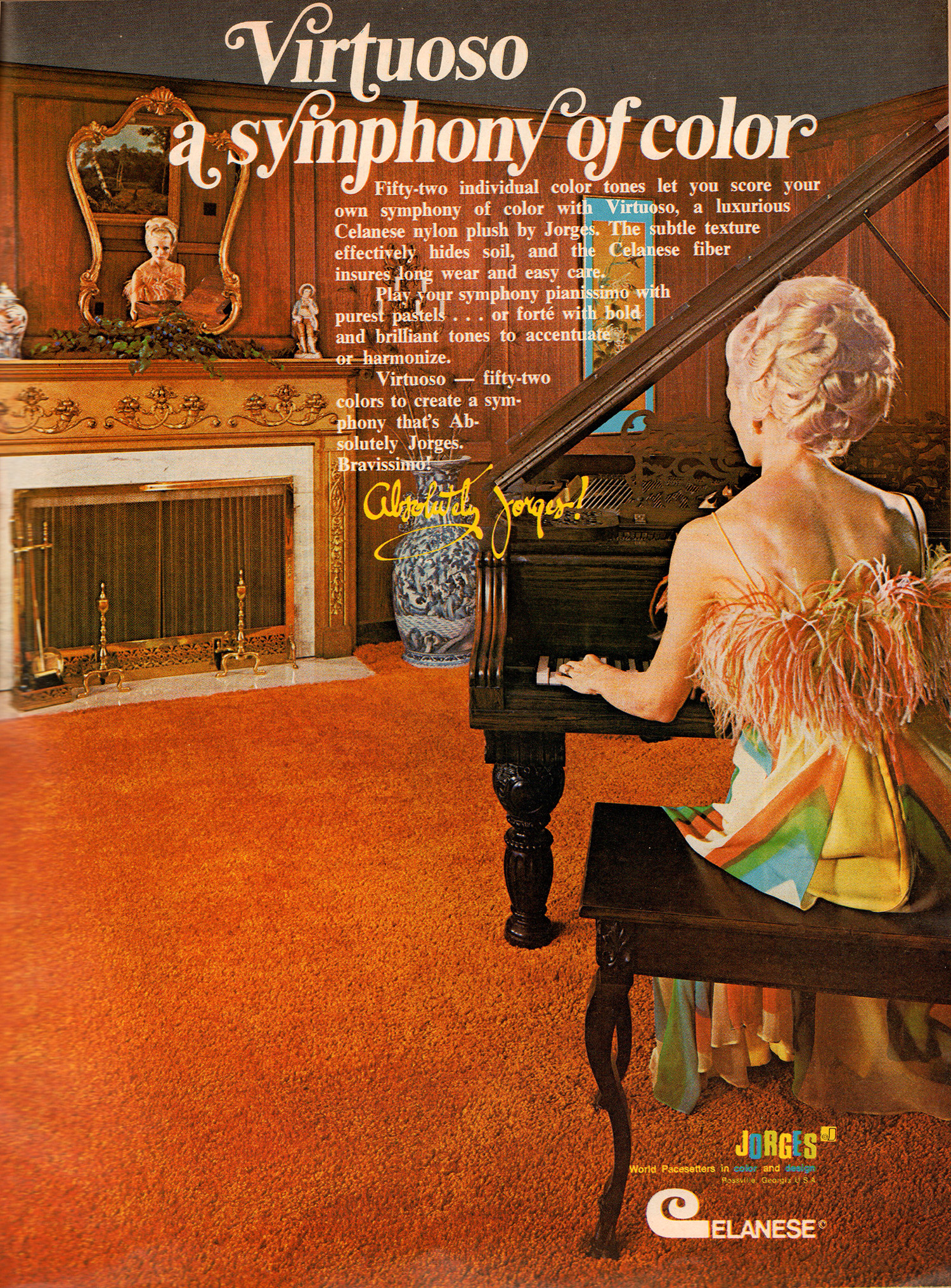 From 1973: The lady's reflection in the mirror – I can't decide if it's seductive or a little creepy.
Kleenex boxes offered these crochet rug kits back in the 1970s for about $10 with proof of purchase.  Supposedly they were worth $20, but it still sounds like a crummy "giveaway" to me.  Kleenex was apparently a stingy and miserly company back then.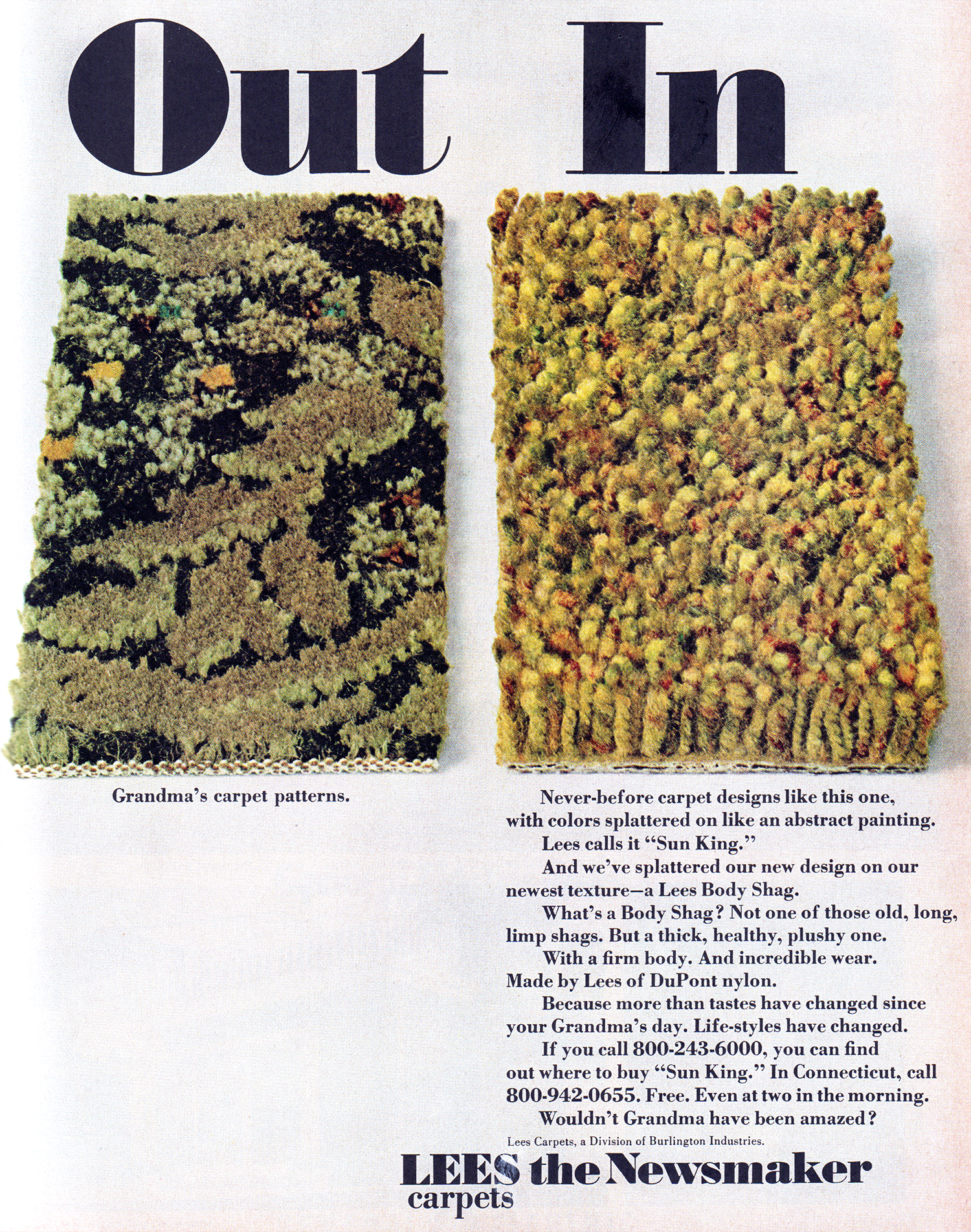 Lee carpets takes to slamming grandma's old shitty styles in favor of the new chic Boomer styles like this "Body Shag" with "colors splattered on like an abstract painting".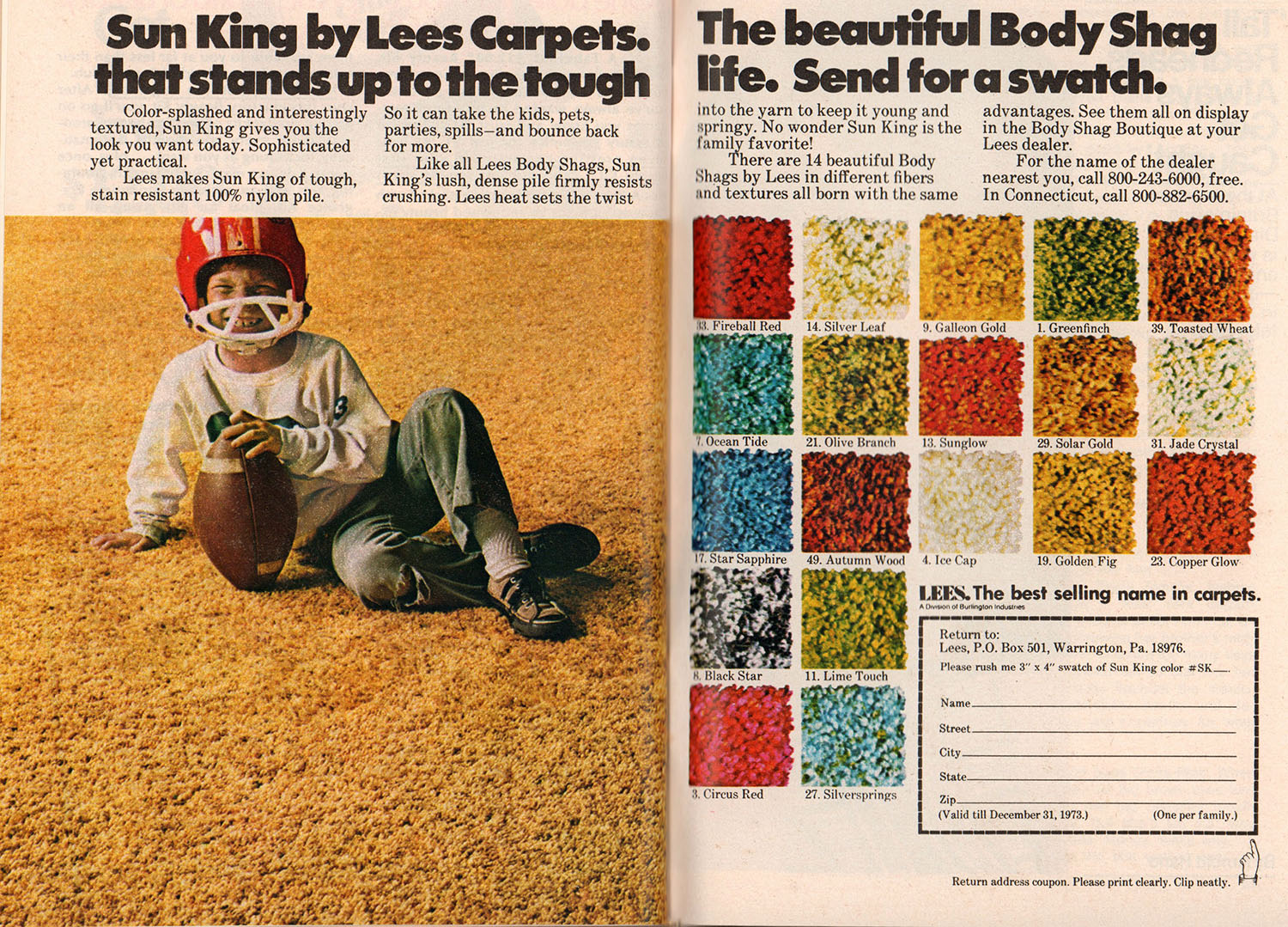 Another Lees carpet ad featuring their wild and wonderful color selection, including: Circus Red, Black Star, Lime Touch, Golden Fig, Jade Crystal and Solar Glow.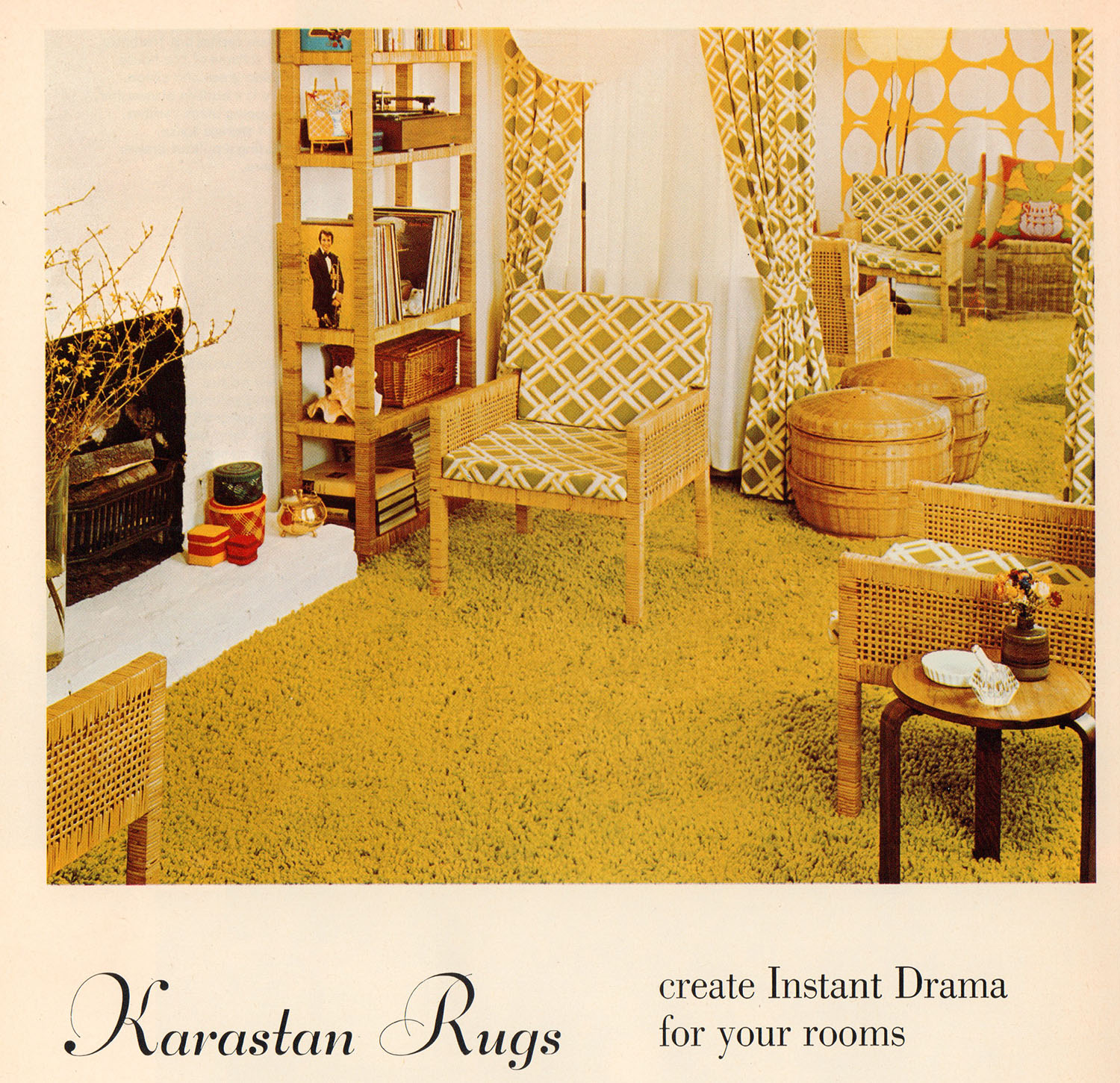 Check out the Herb Alpert record on the shelf.  Nice.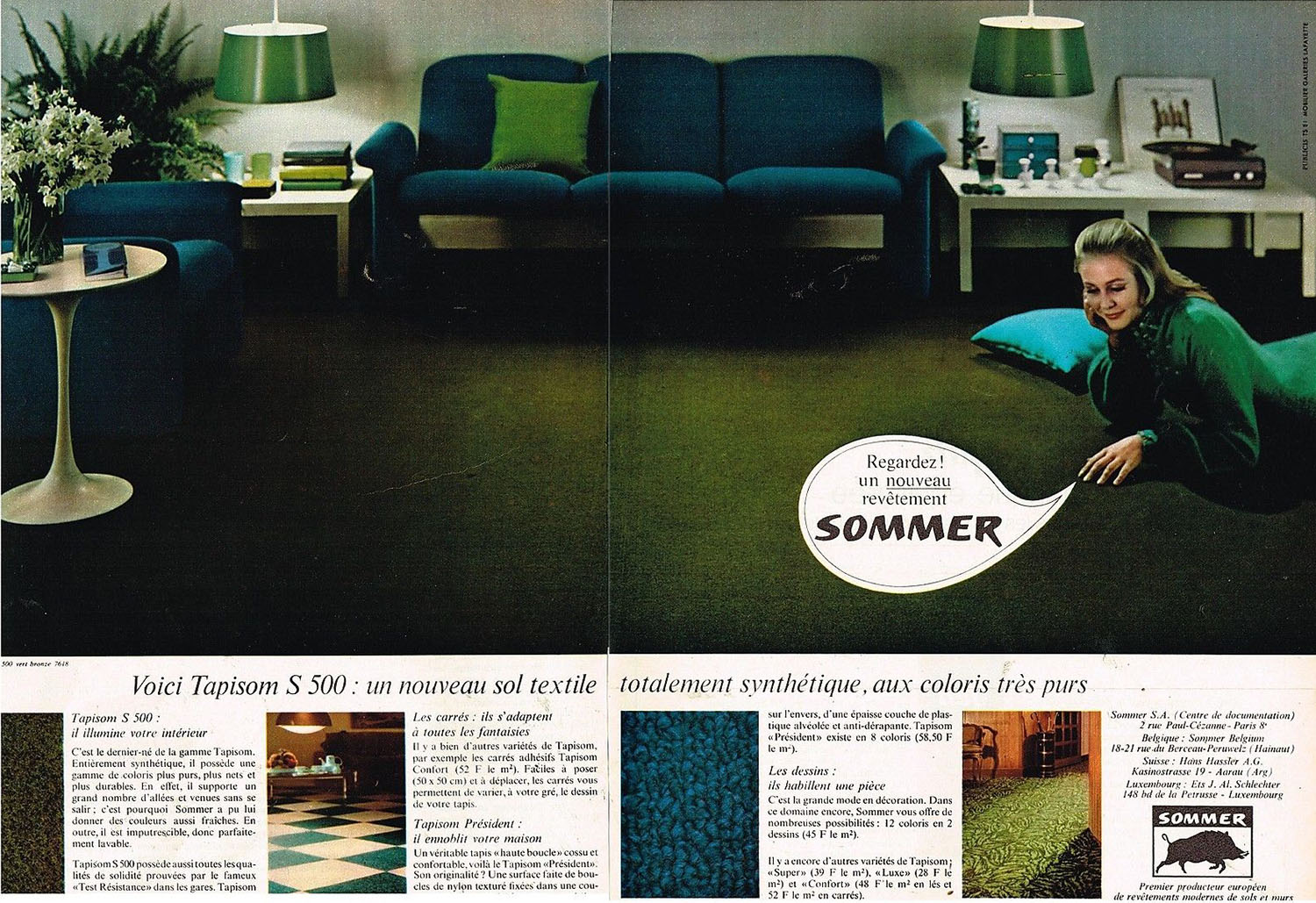 Another Sommer carpet ad (from 1968), again featuring a badass living room, complete with fawning French bird.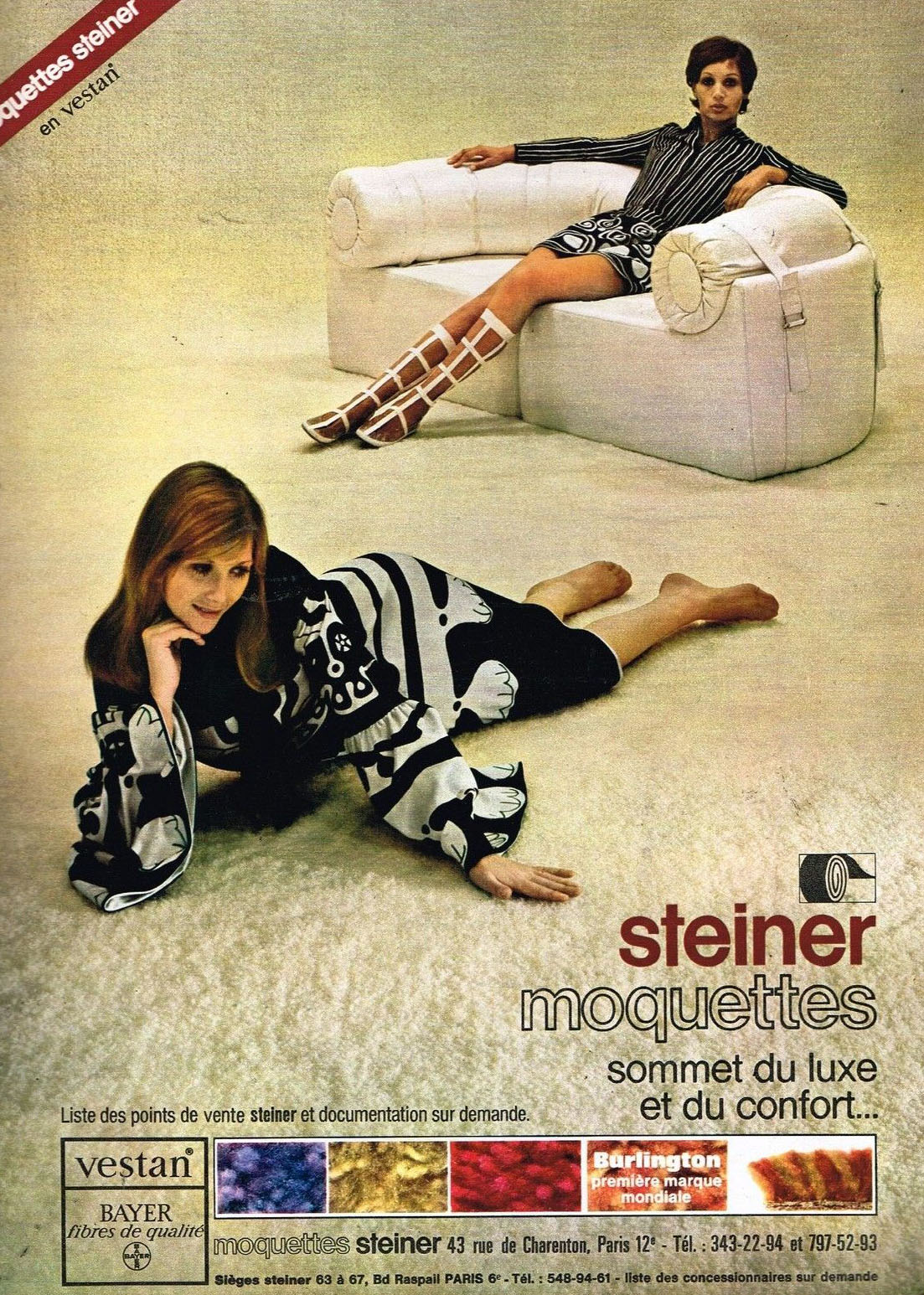 More French women fondling the weave.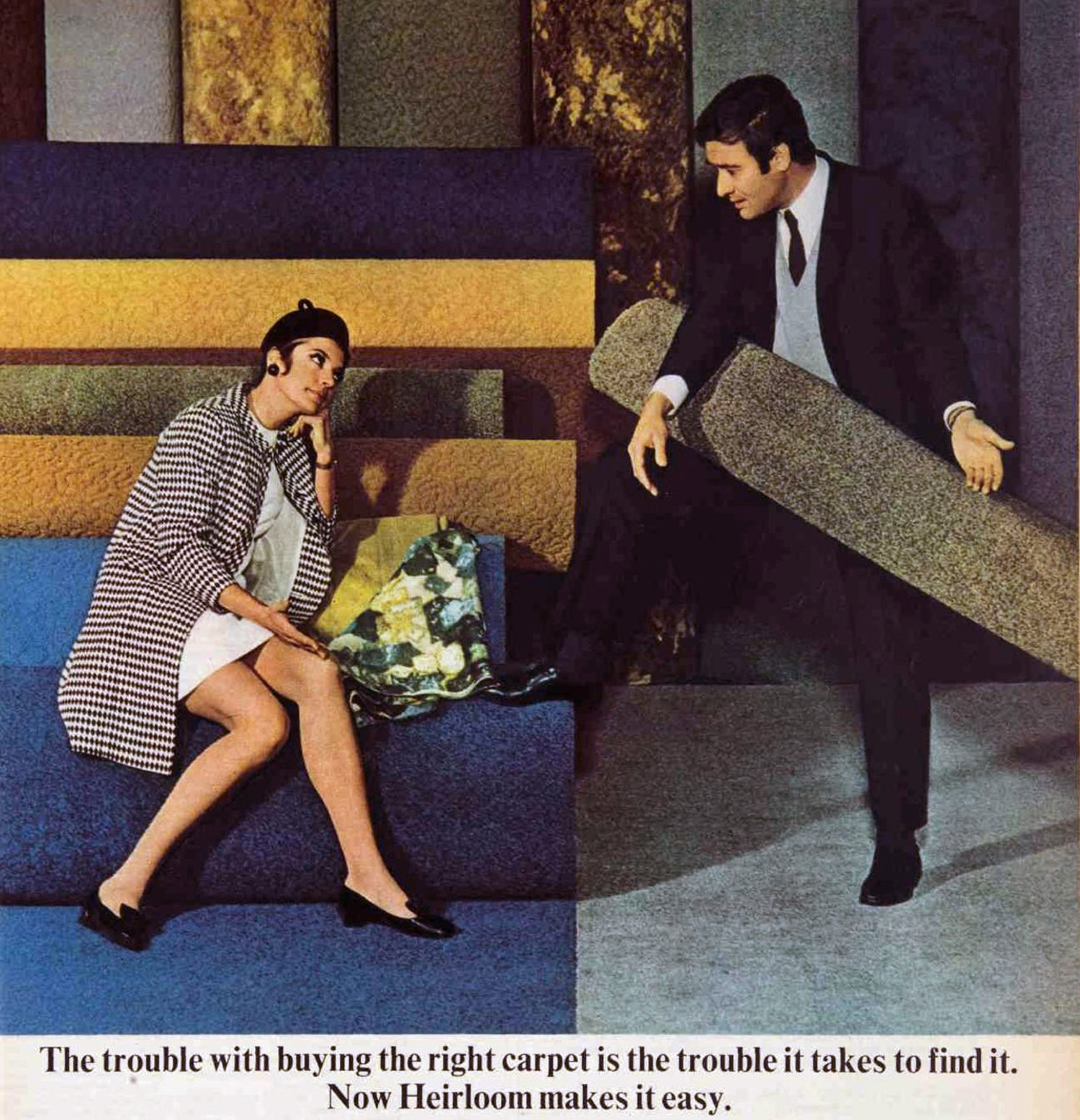 A couple Heirloom ads from 1968 editions of The Australian Women's Weekly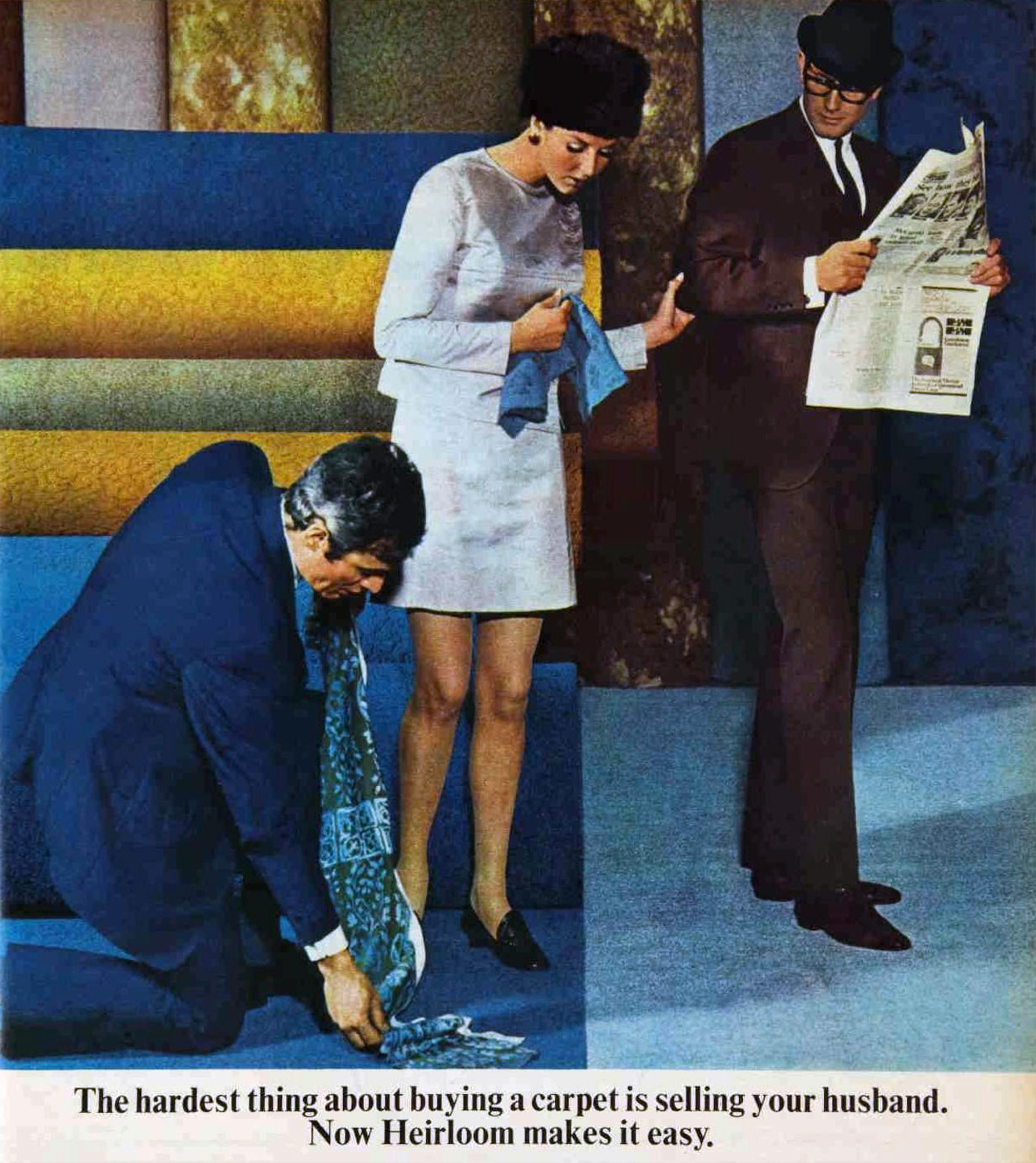 We'll end with a couple rug ads from possibly Croatia or Serbia.  (Any guesses?) Wherever they're from, the song remains the same no matter the country – the ladies love their floor coverings.