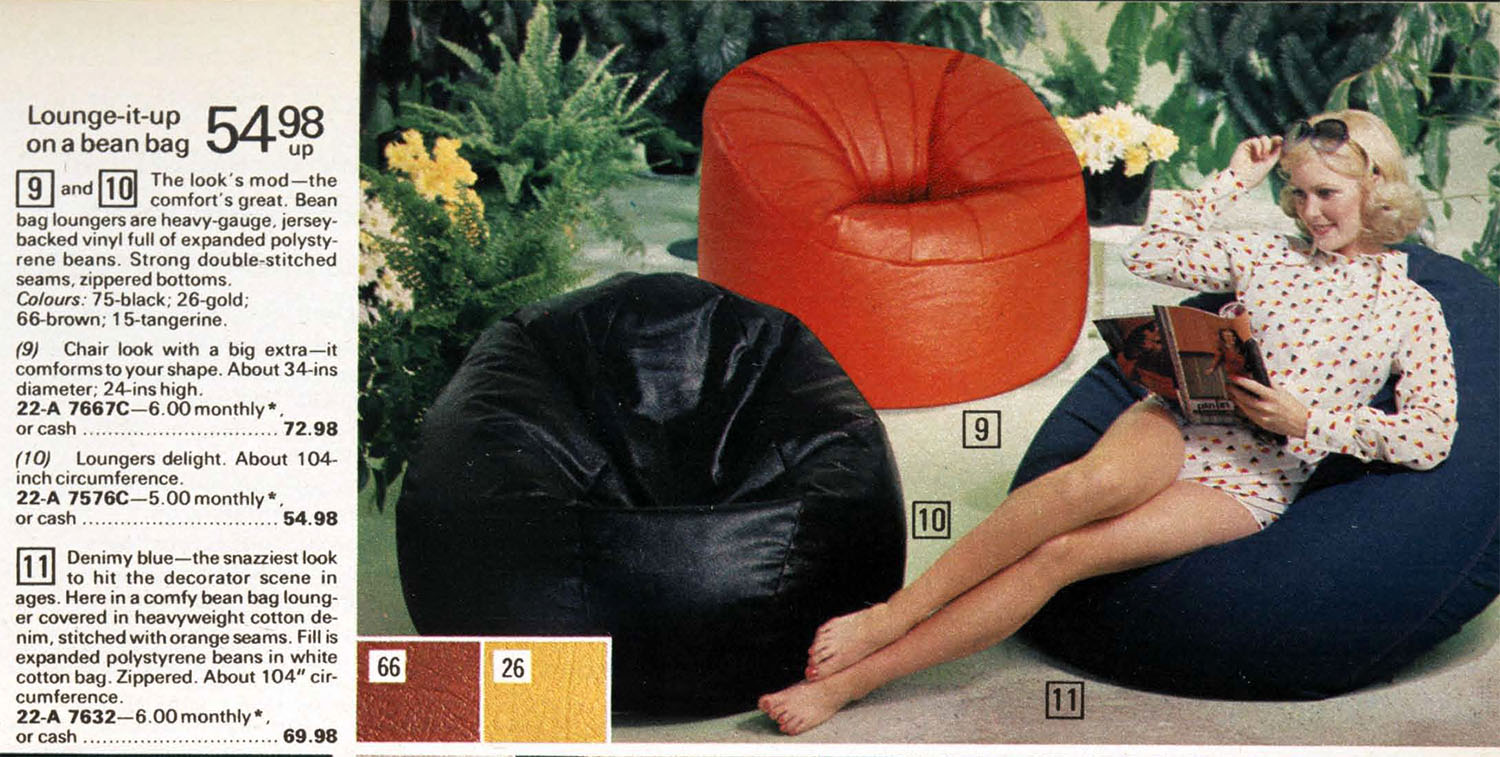 The bean bag chair has its origin in 1968 as Sacco, "the shapeless" chair.  It was the creation of three Italian designers (Piero Gatti, Cesare Paolini and Franco Teodoro) who marketed their new chair to "the lax, hippie community and their non-conformist household".
There were a few earlier versions of the chair.  One was called the "Sea Urchin Chair" designed by Roger Dean at the Royal College of Art in 1965; but it was foam, and doesn't quite look like the bean bag chair we know and love today.  Another was called "Blow", but it couldn't hold its shape.  So, these designers improved its stitching and used a leather exterior.  It was an immediate success:
"In an era characterized by the hippie culture, apartment sharing and student demonstrations, the thirty-something designers created a 'non-chair' and thus launched an attack on good bourgeois taste." – The Vitra Design Museum
Like so many things popularized by the counter-culture, it eventually went mainstream, appearing in Sears and JC Penney catalogs.  Being just a big sack of Styrofoam, it wasn't patented, so the market saw a flood of bean bag chairs from all sorts of manufacturers.  Let's have a look at some images of the many progeny of Sacco: The Shapeless Chair.
The JC Penney "Smuggle Bag Chair"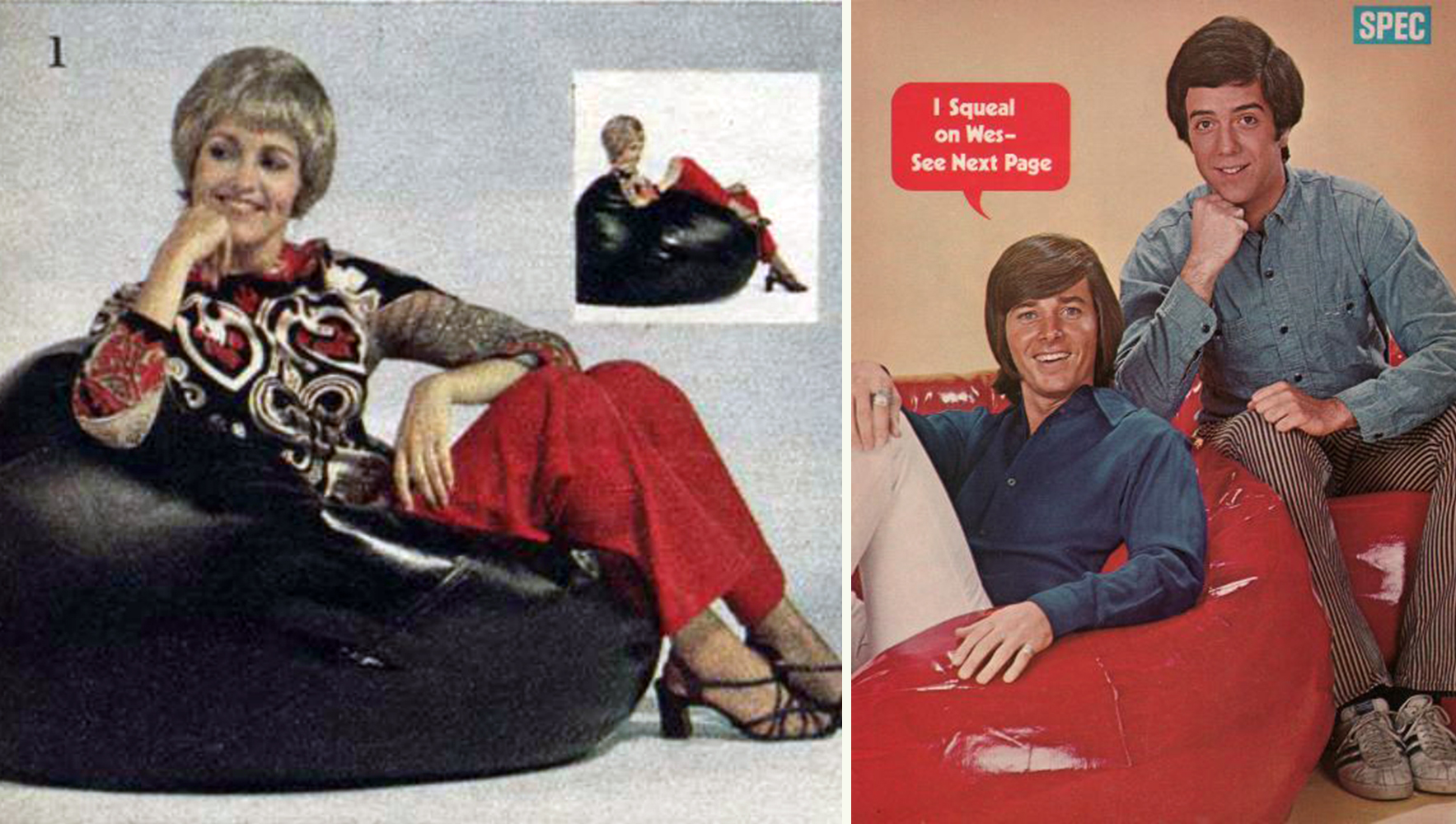 (L) 1972 Spiegel Christmas Catalog, (R) Bobby Sherman and Wes Stern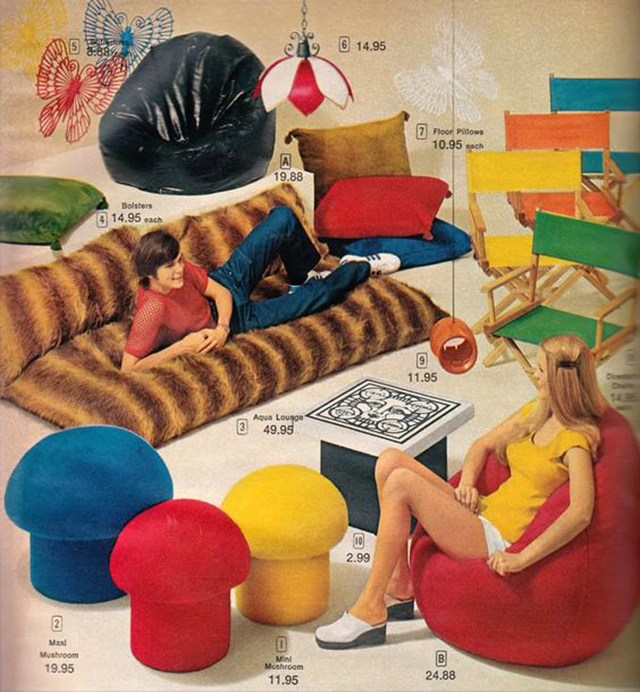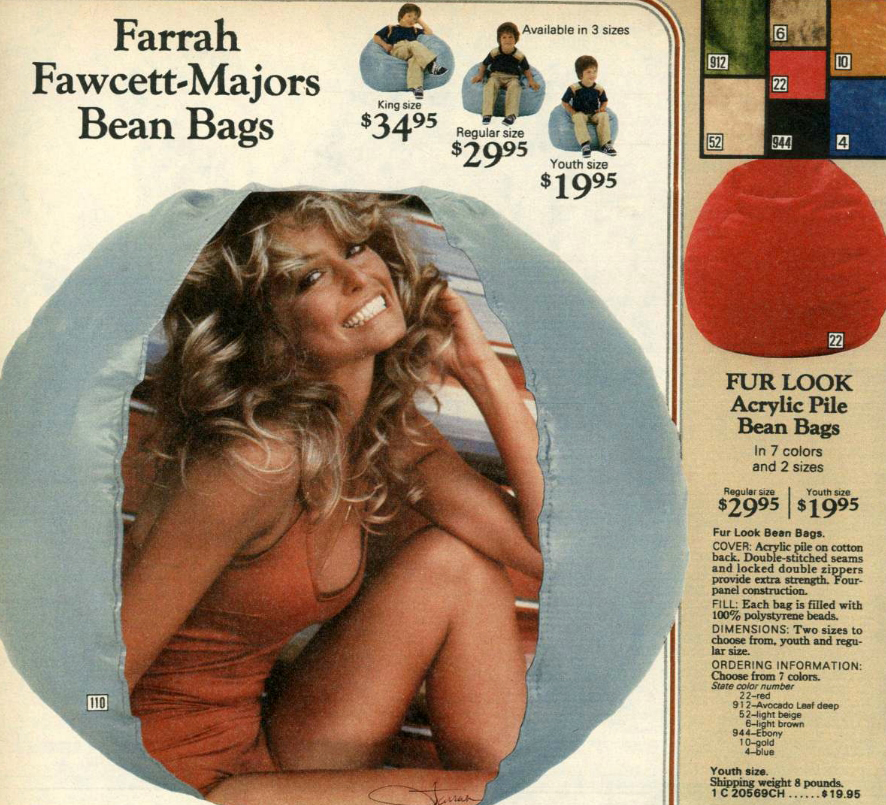 The high water mark in the history of the bean bag chair: The Farrah from the 1977 Sears catalog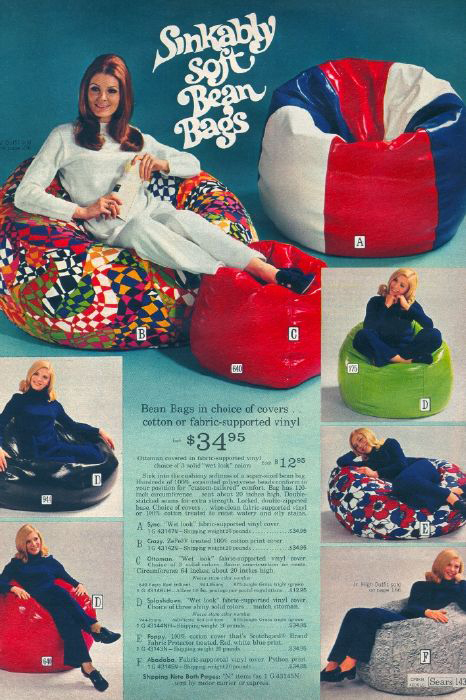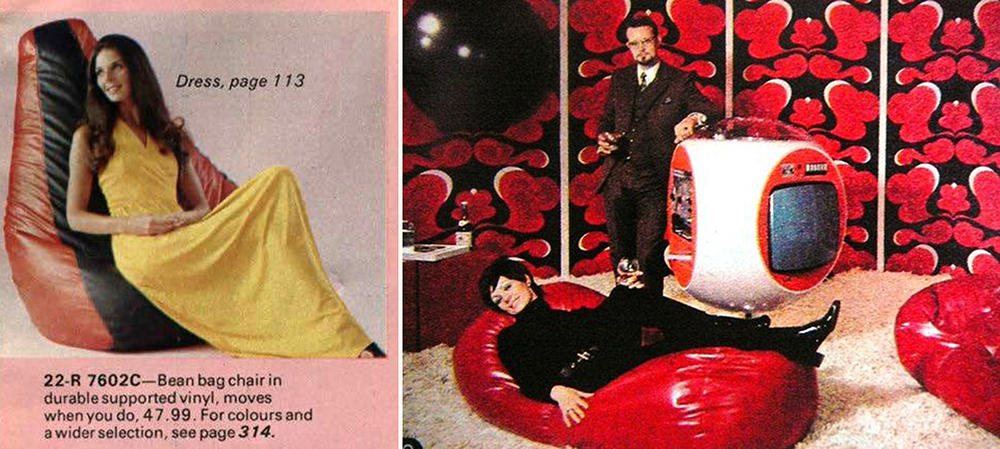 (L) 1973 Eatons Christmas Catalog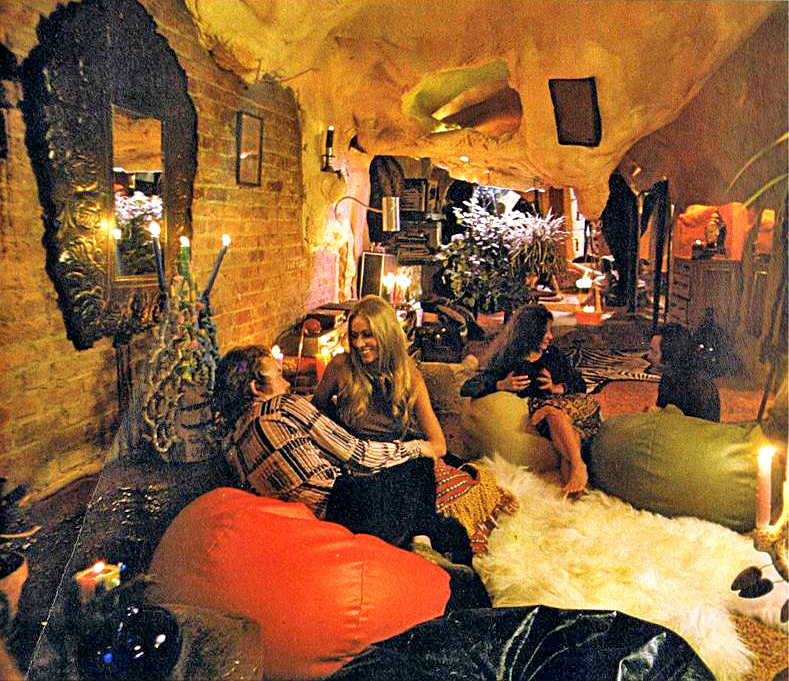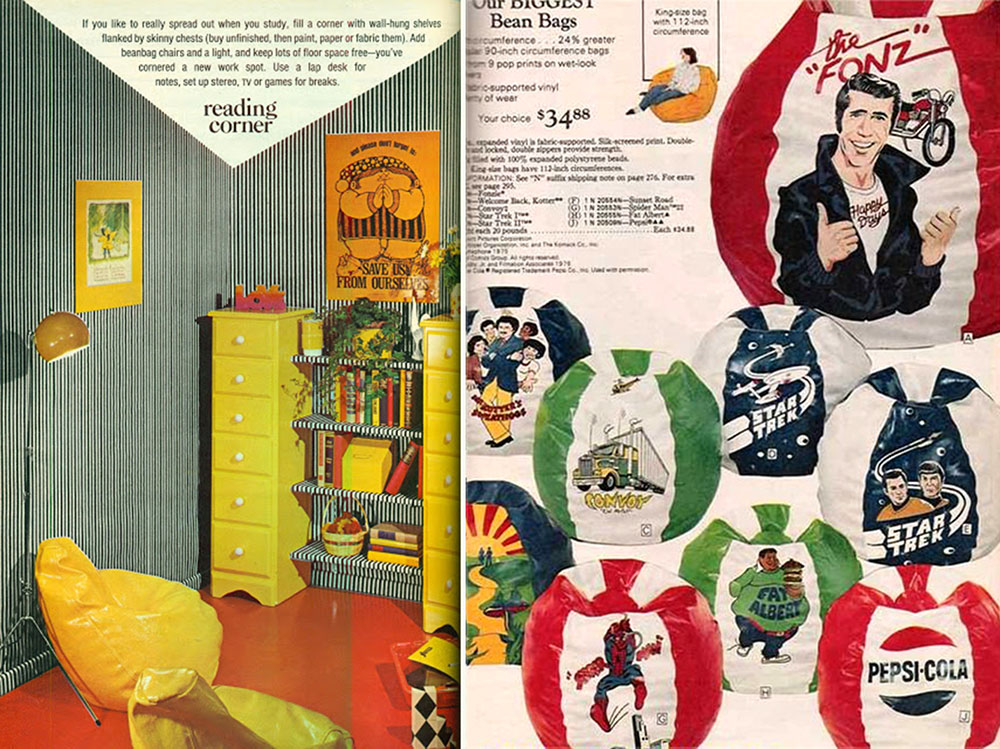 For more funky chair posts, see The Egg Chair