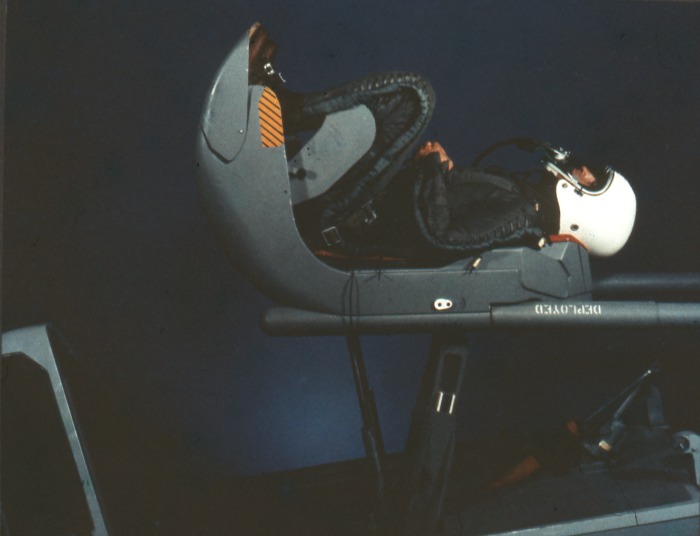 These photographs were taken by Hugo Frederick Mohrlock, a graduate of Syracuse University, California Aeronautical Technical Institute and Purdue University. Following work as a design engineer for McDonnell Aircraft and then Emerson Electric, Mr Mohrlock joined Convair in 1950 where he supervised the Crew Stations Design Group, specializing in cockpit arrangements and instrumentation, breathing systems, flotation and survival equipment, pressure helmets, pressure suits, crew harnessing and restraints, and emergency escape capsules for such aircraft as the F-102 and F-106.
When the pilot pressed the button and detonated the bomb beneath their seat, Mr Mohlock's job was to ensure things went smoothly. Mr. Mohrlock authored many papers, including "Crew Escape and Survival from Space Vehicles" and "Aircraft Performance Factors Related to Escape System". And I've included some of his technical drawings, most of which make little sense to be and are all the more captivating for that. Although the graphic alerting us to the "Zone of Probable Injury" has a meaning all to clear.
Sadly, there's no word on the identities of the men testing Mr Mohrlock's designs. But if you know who they were, please get in touch.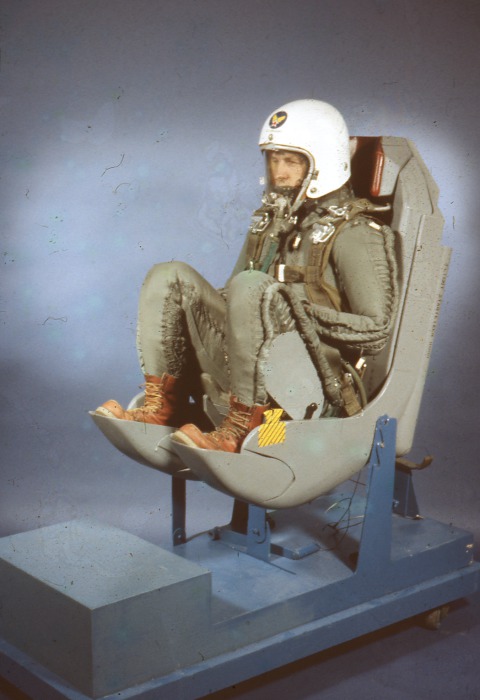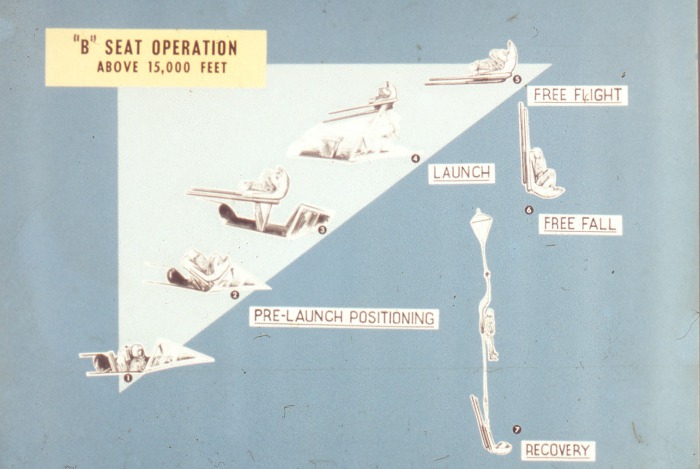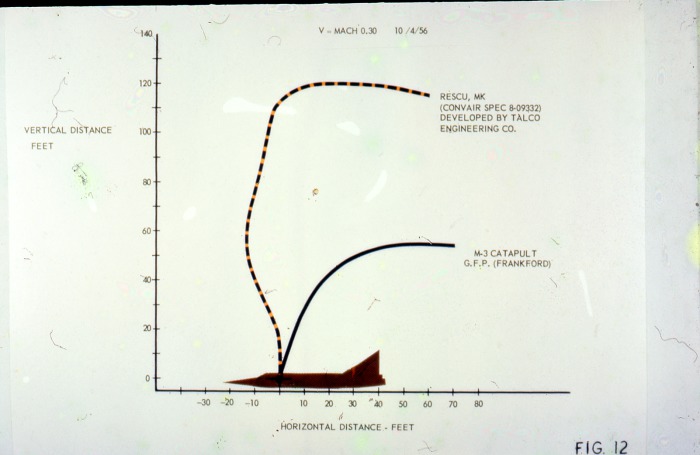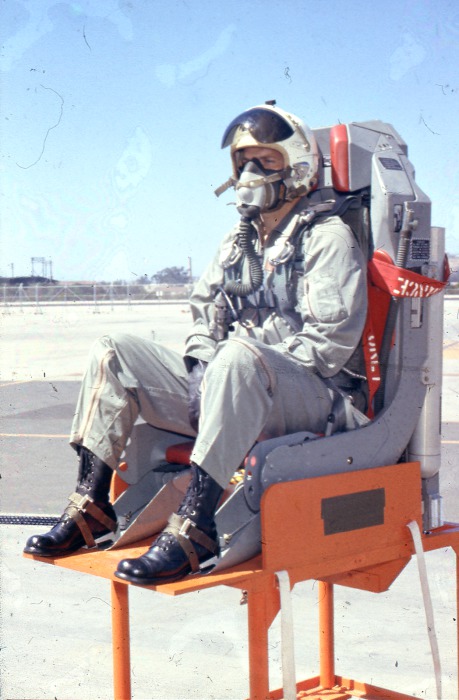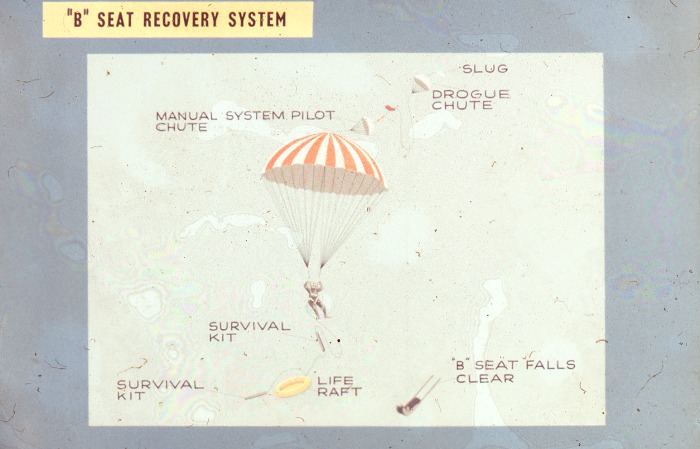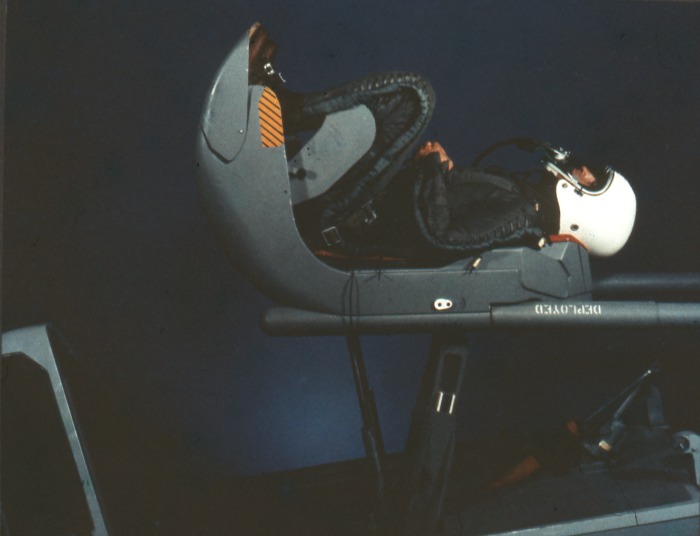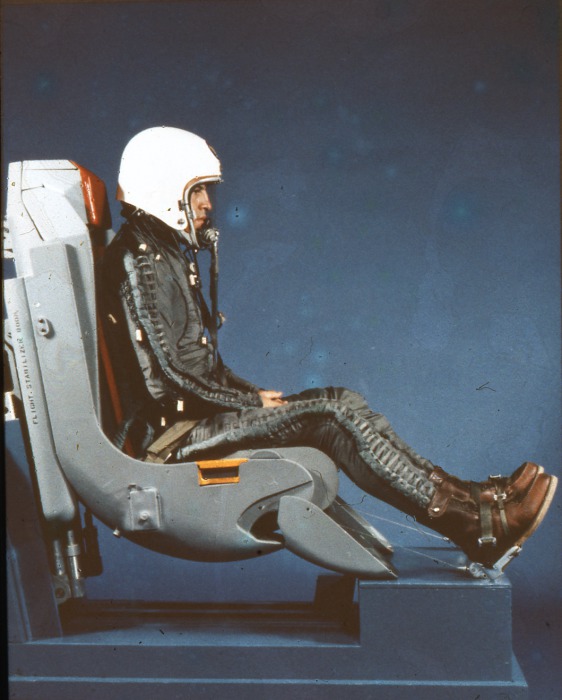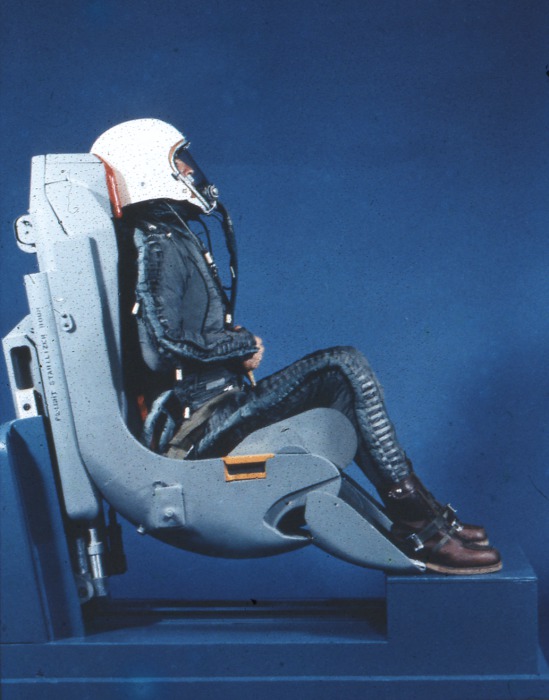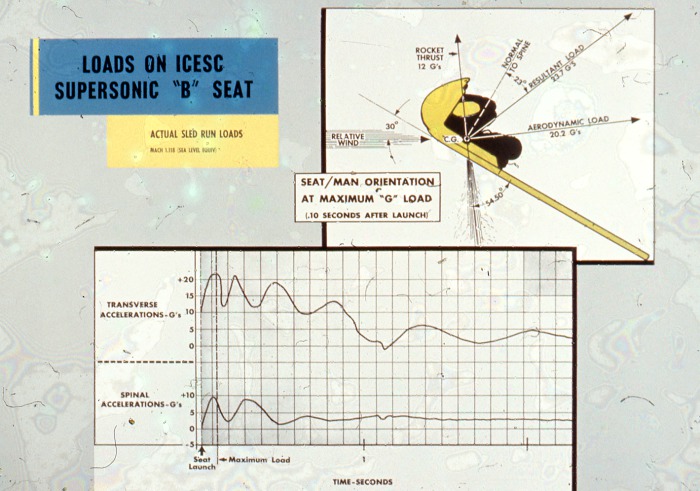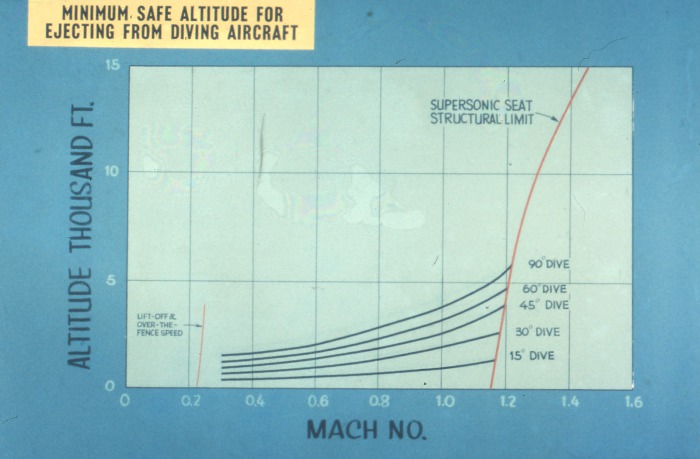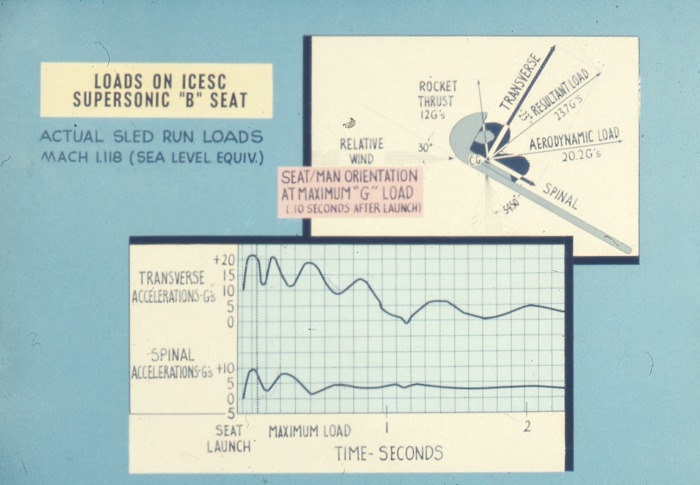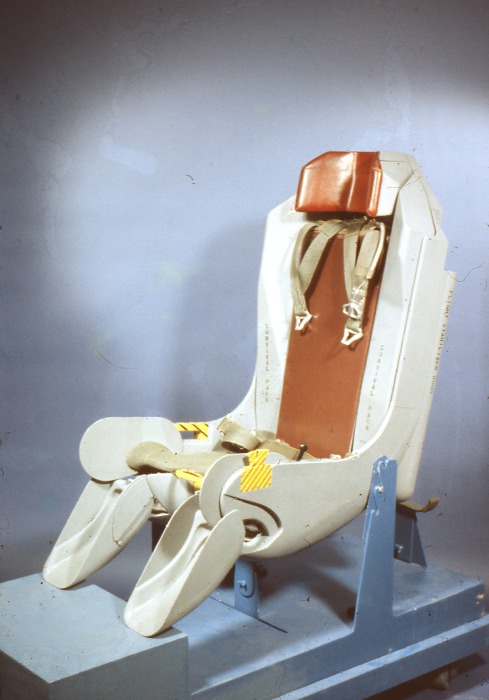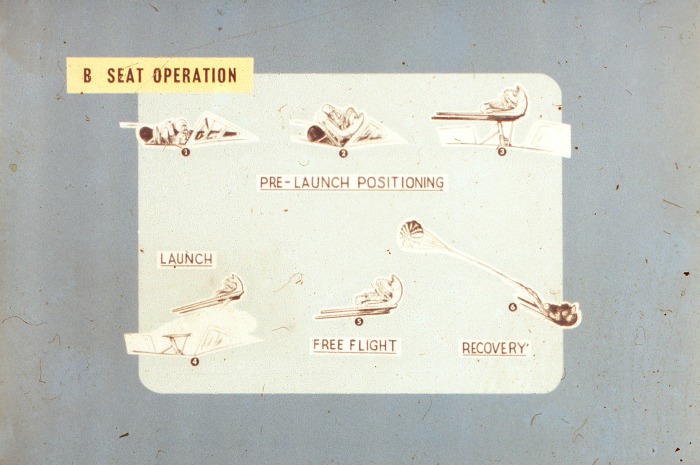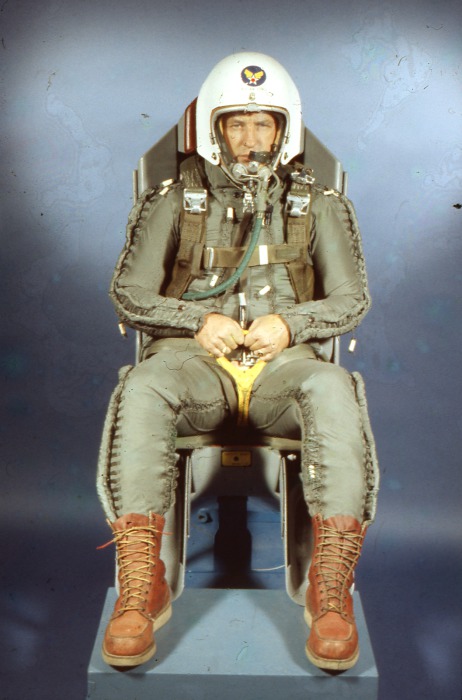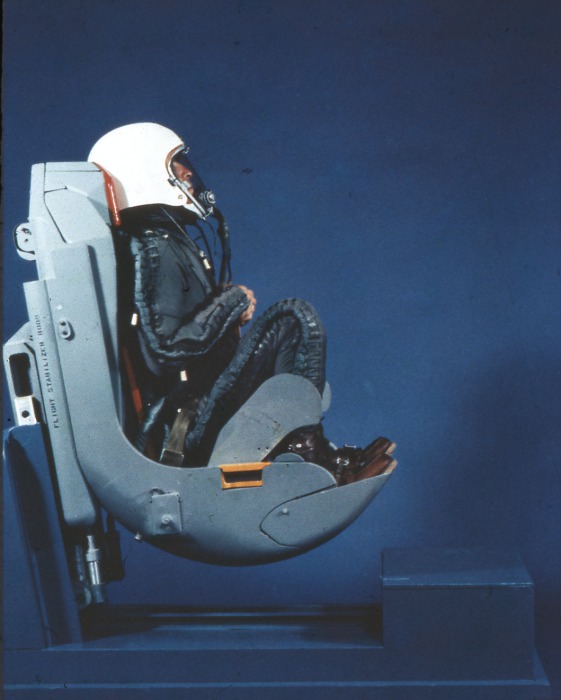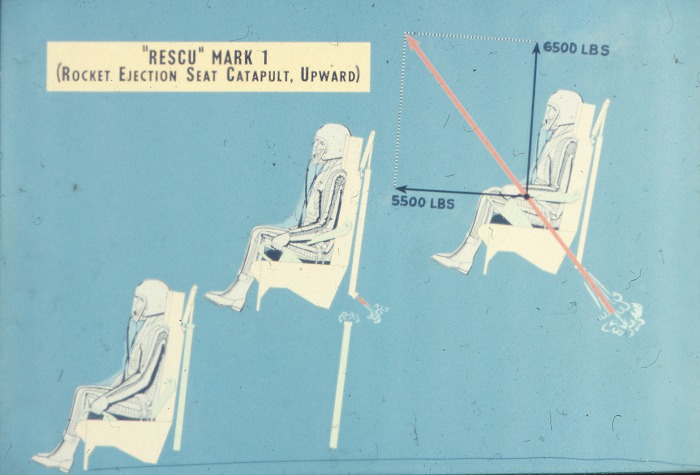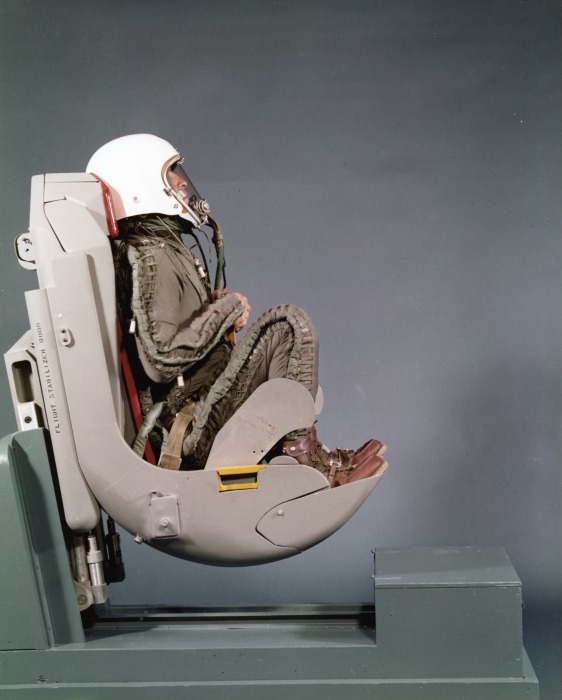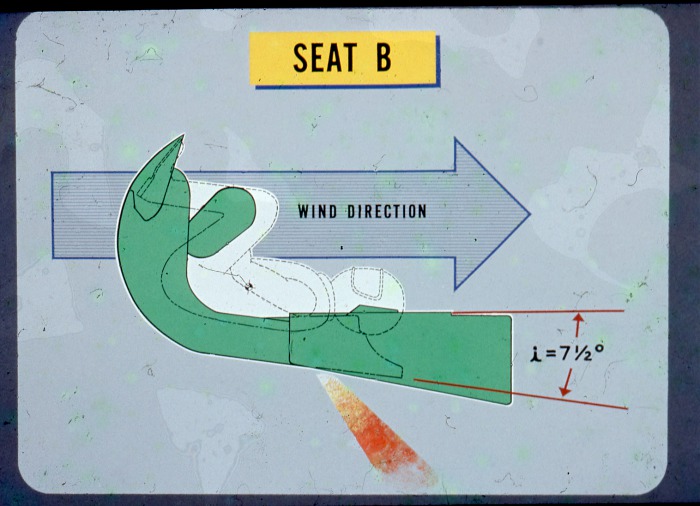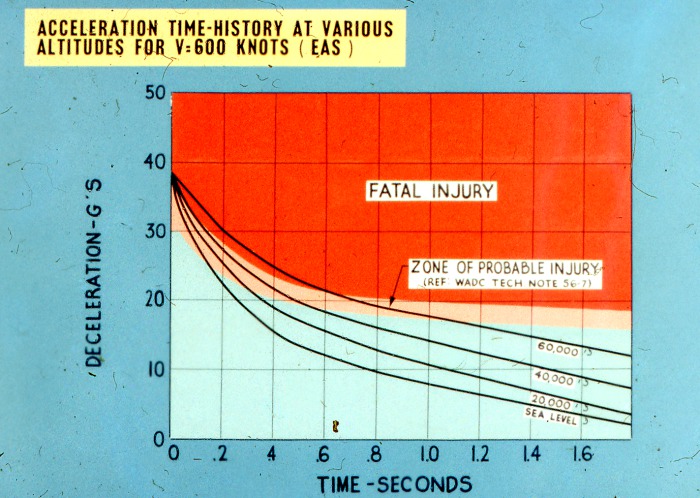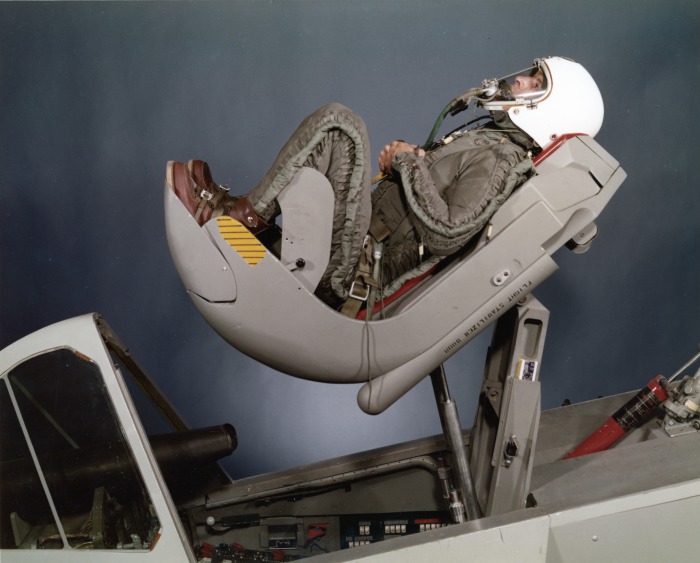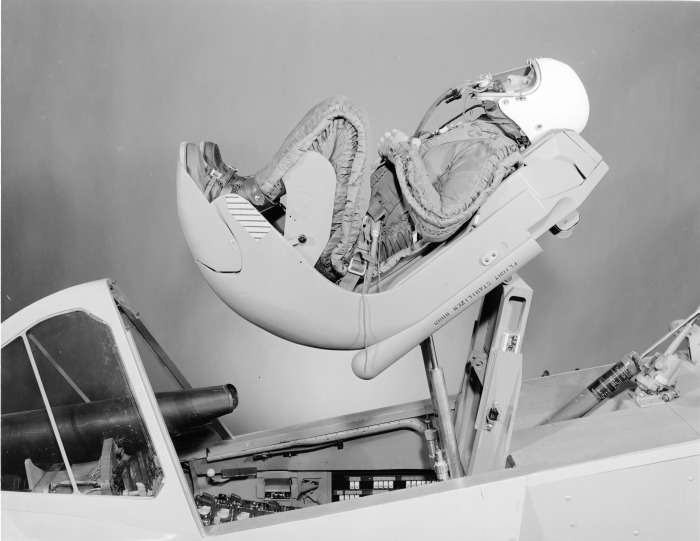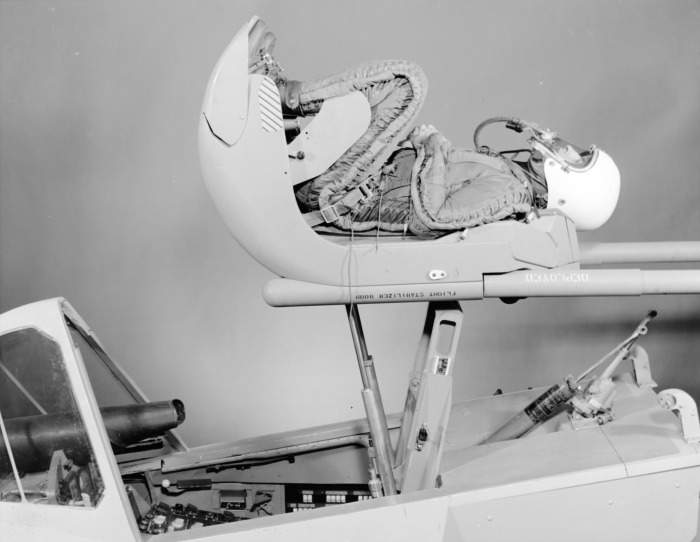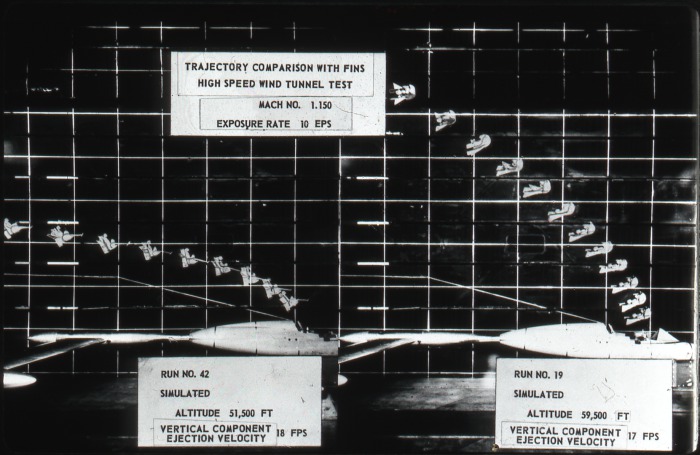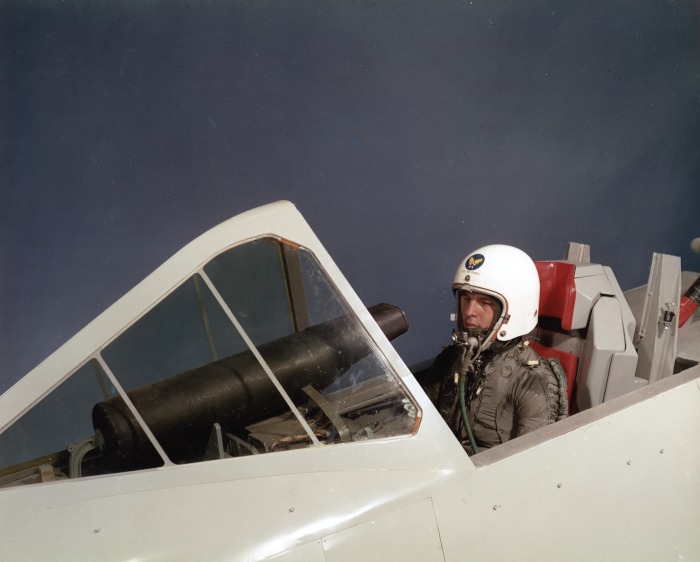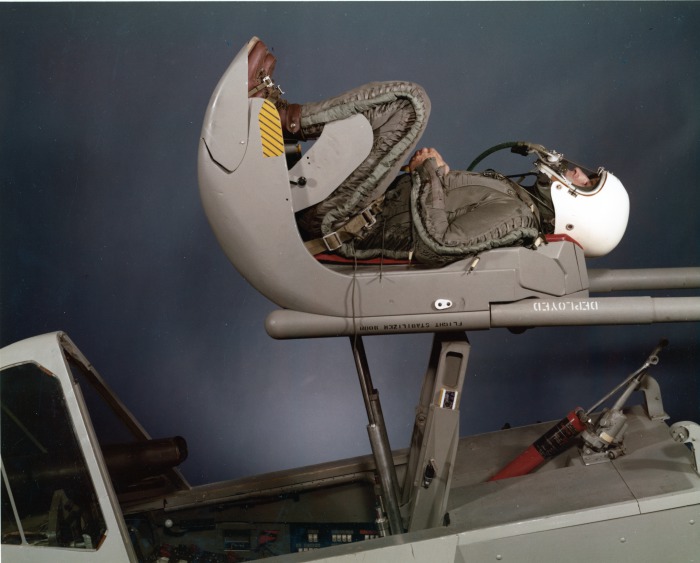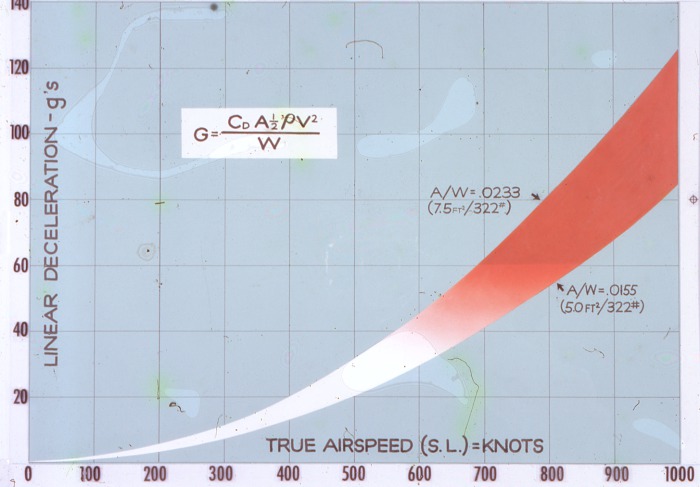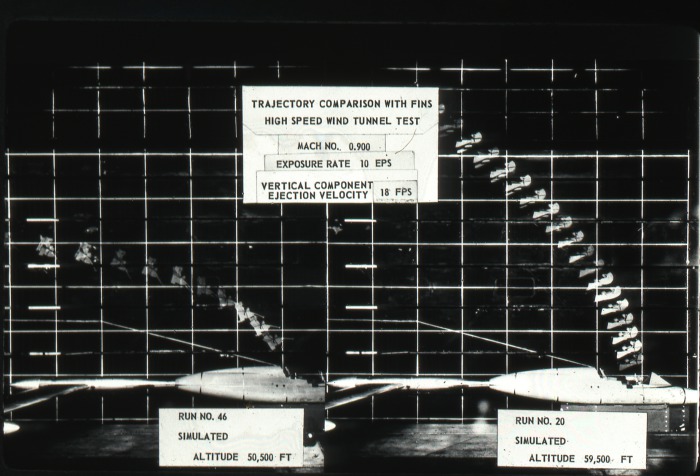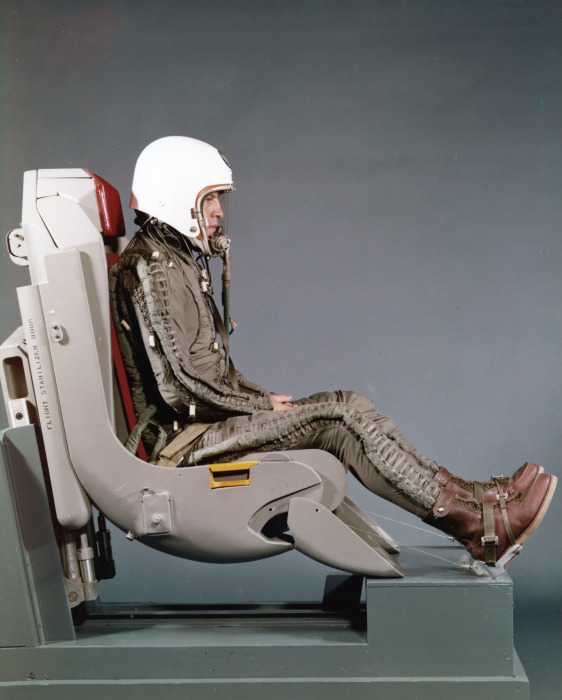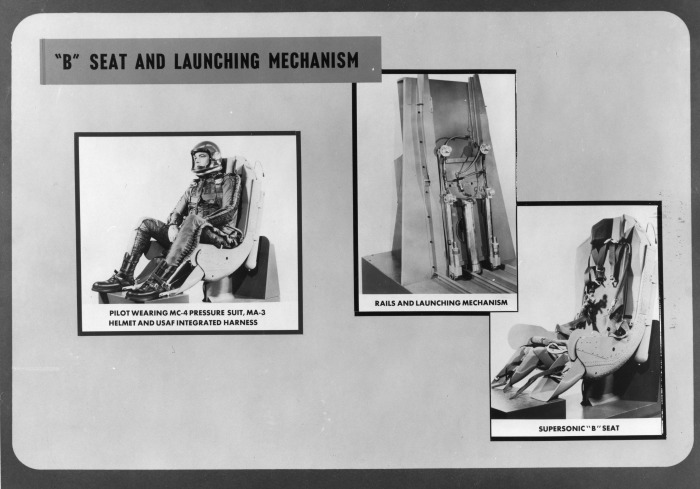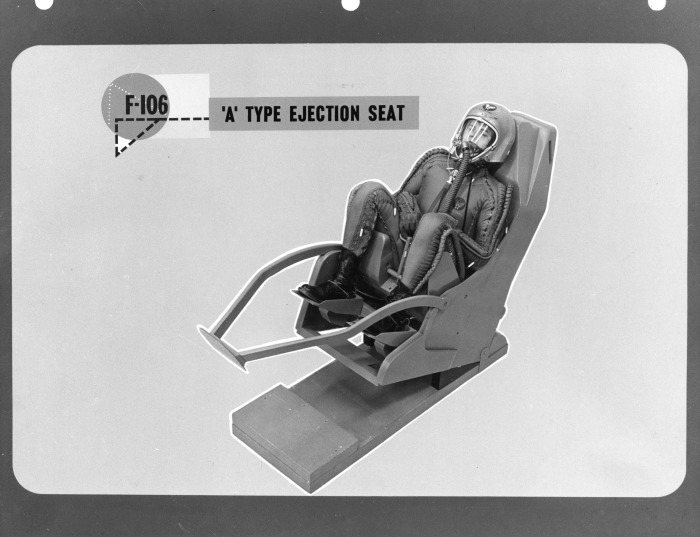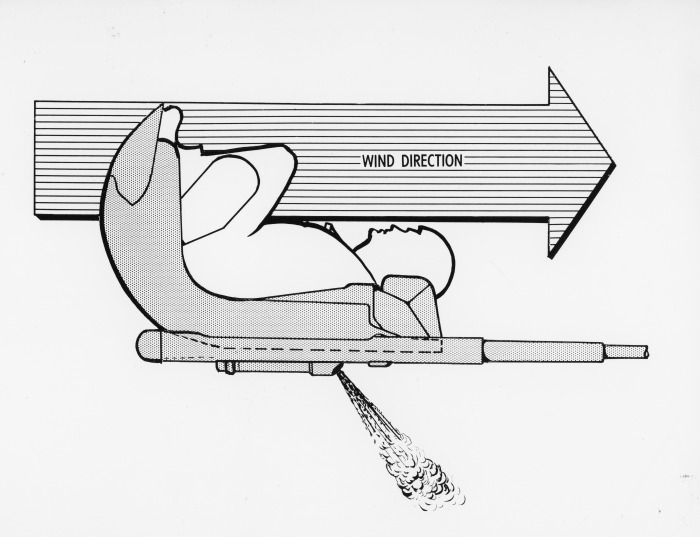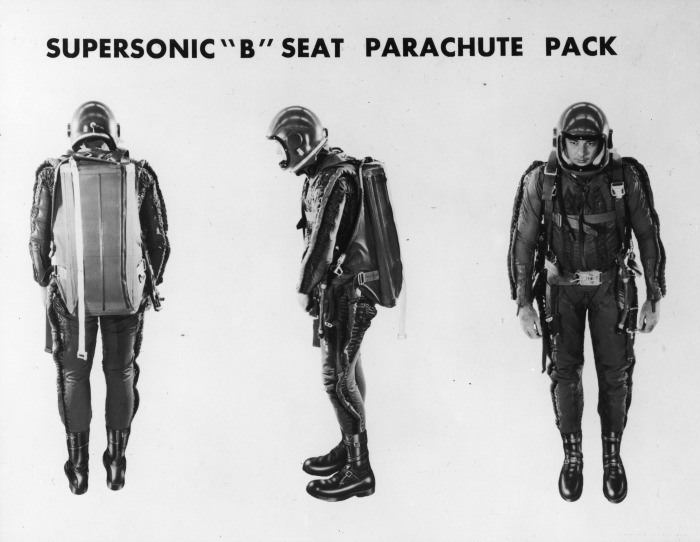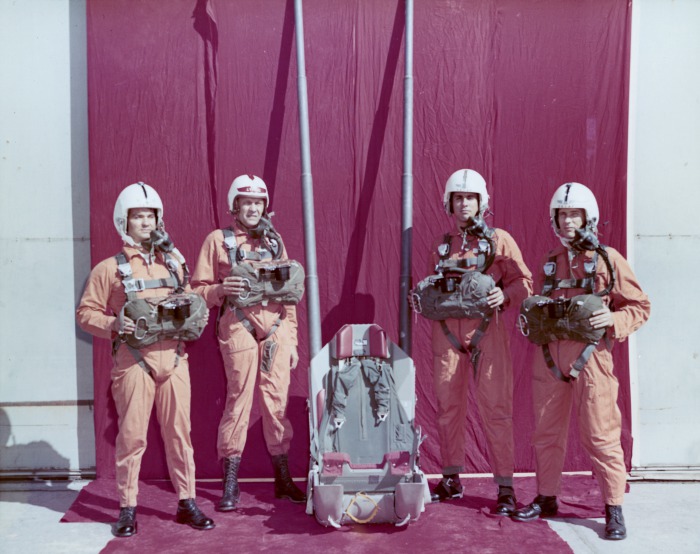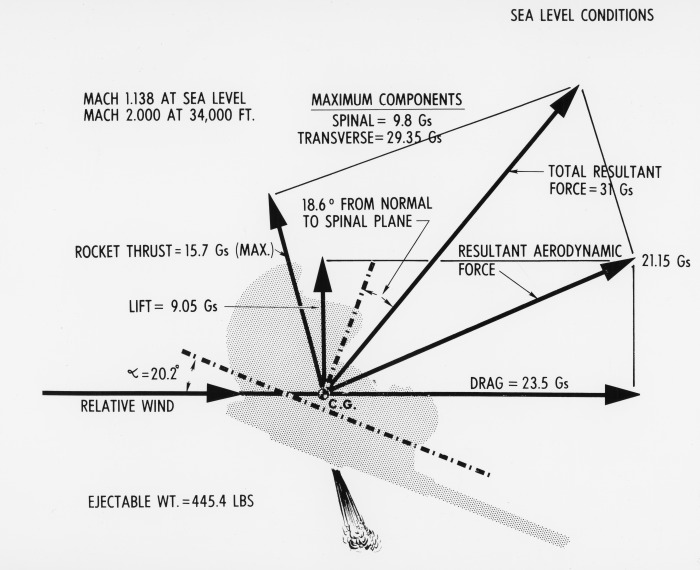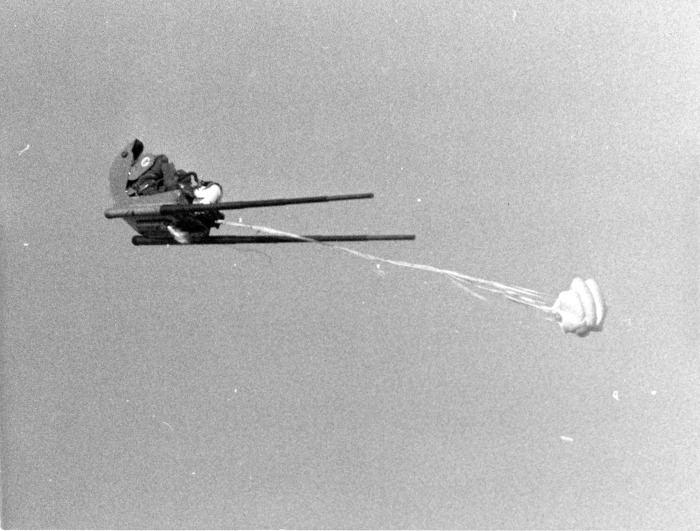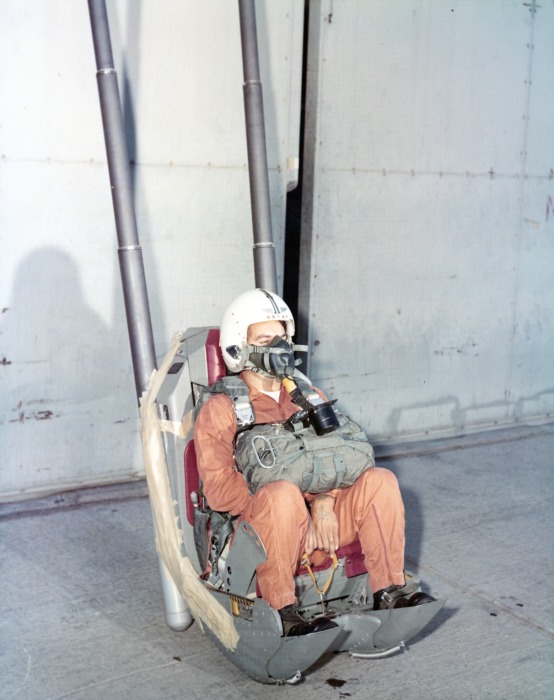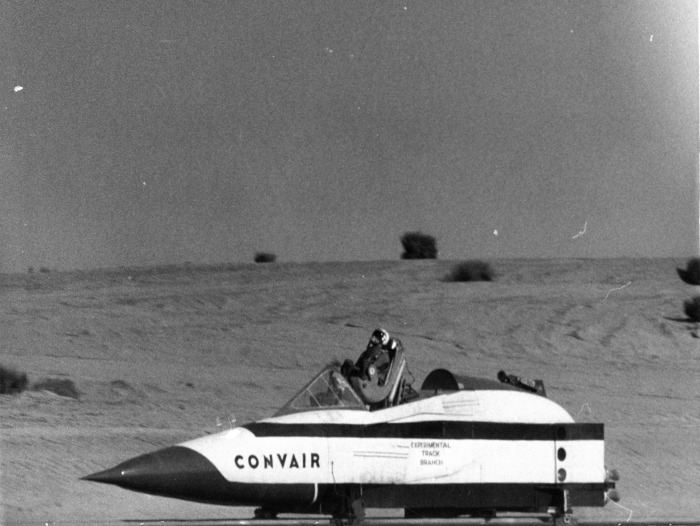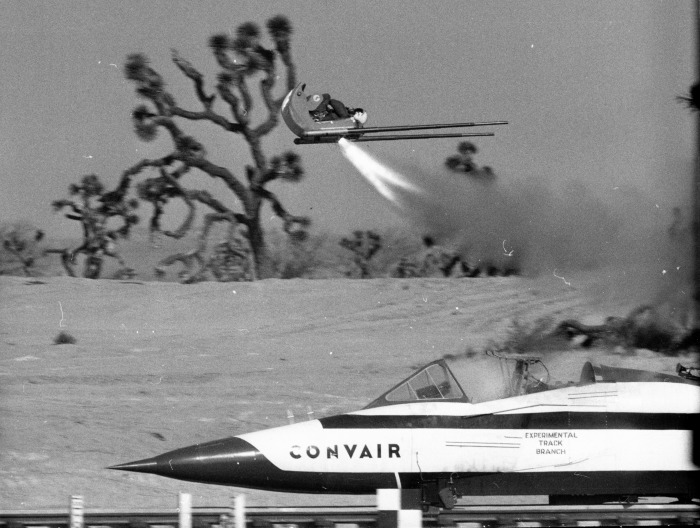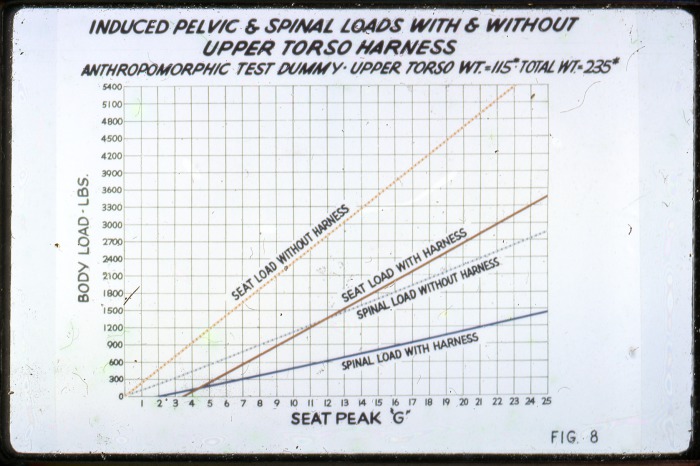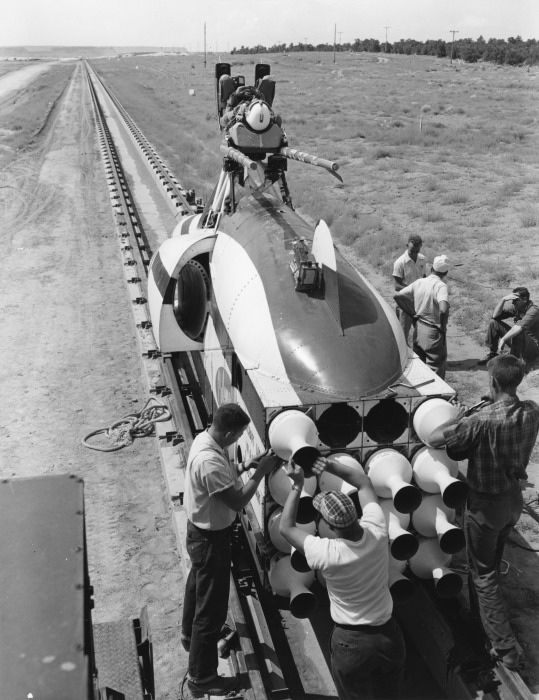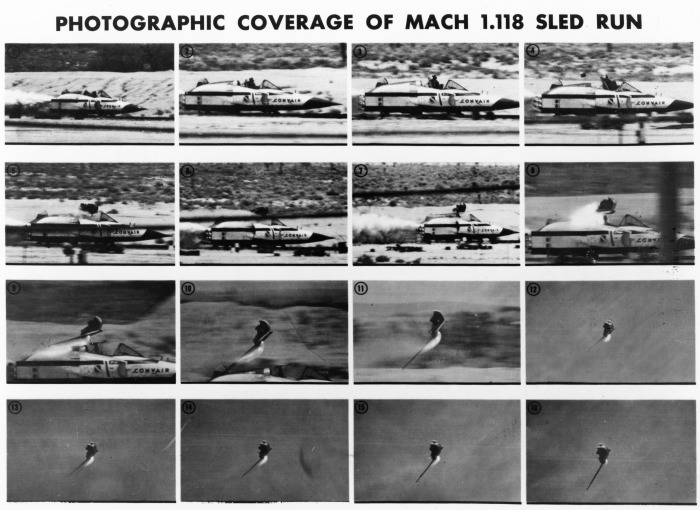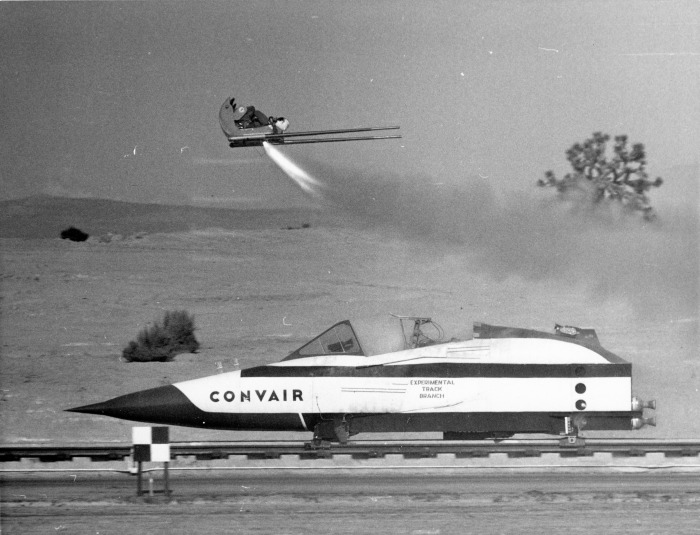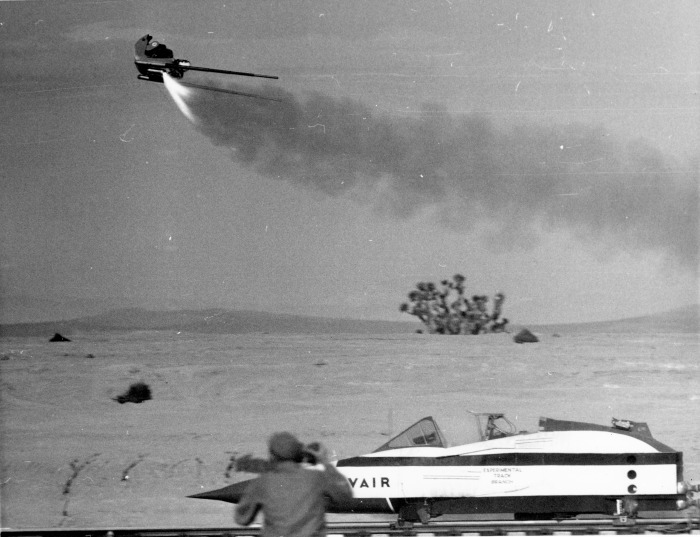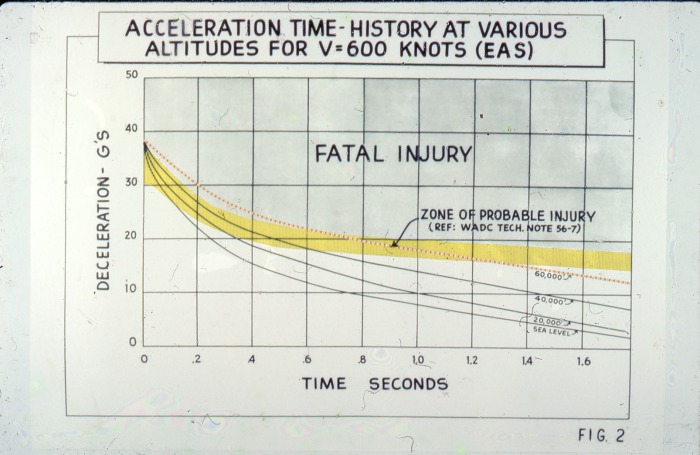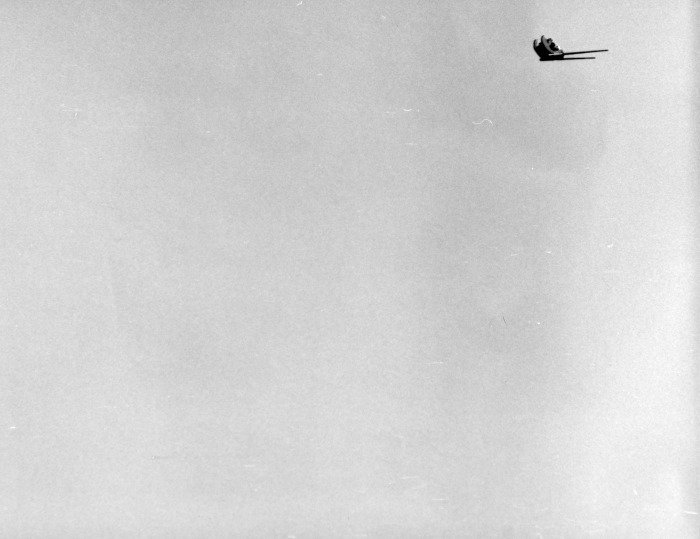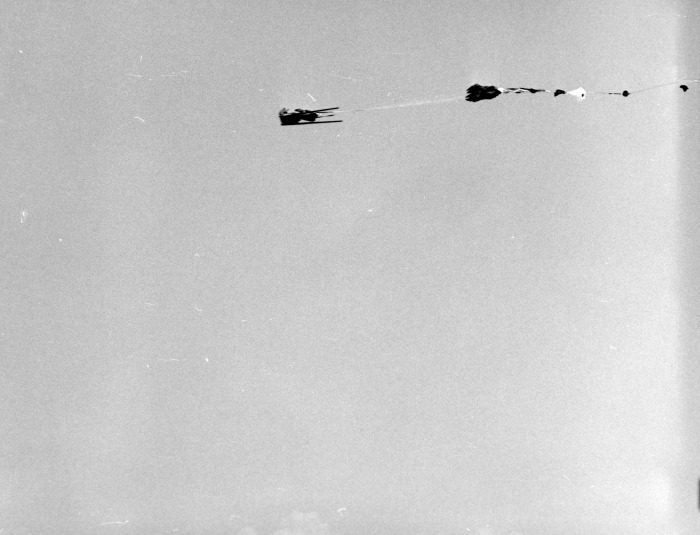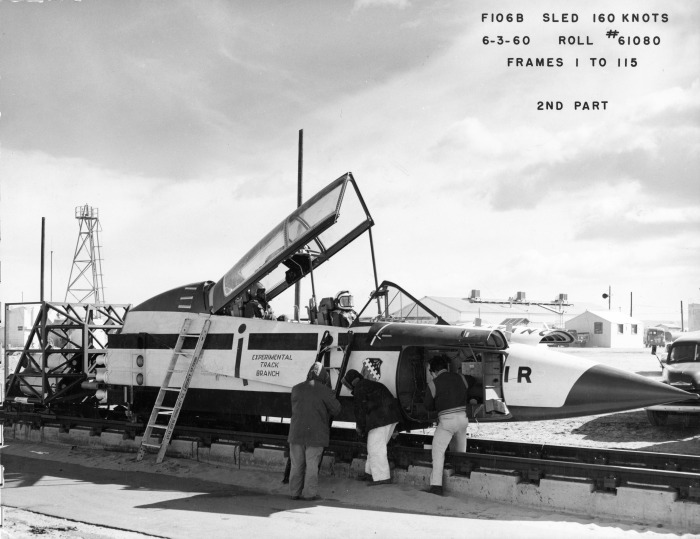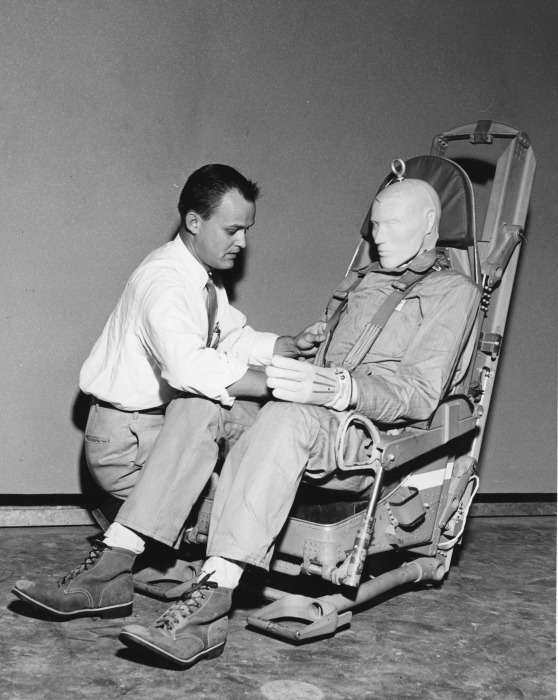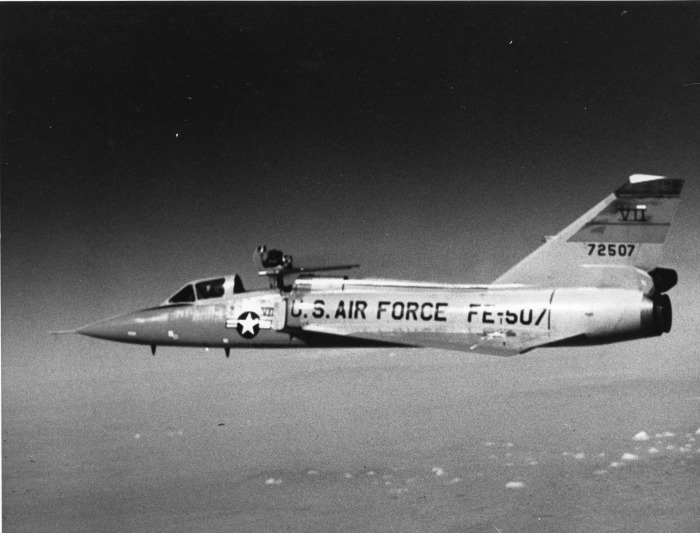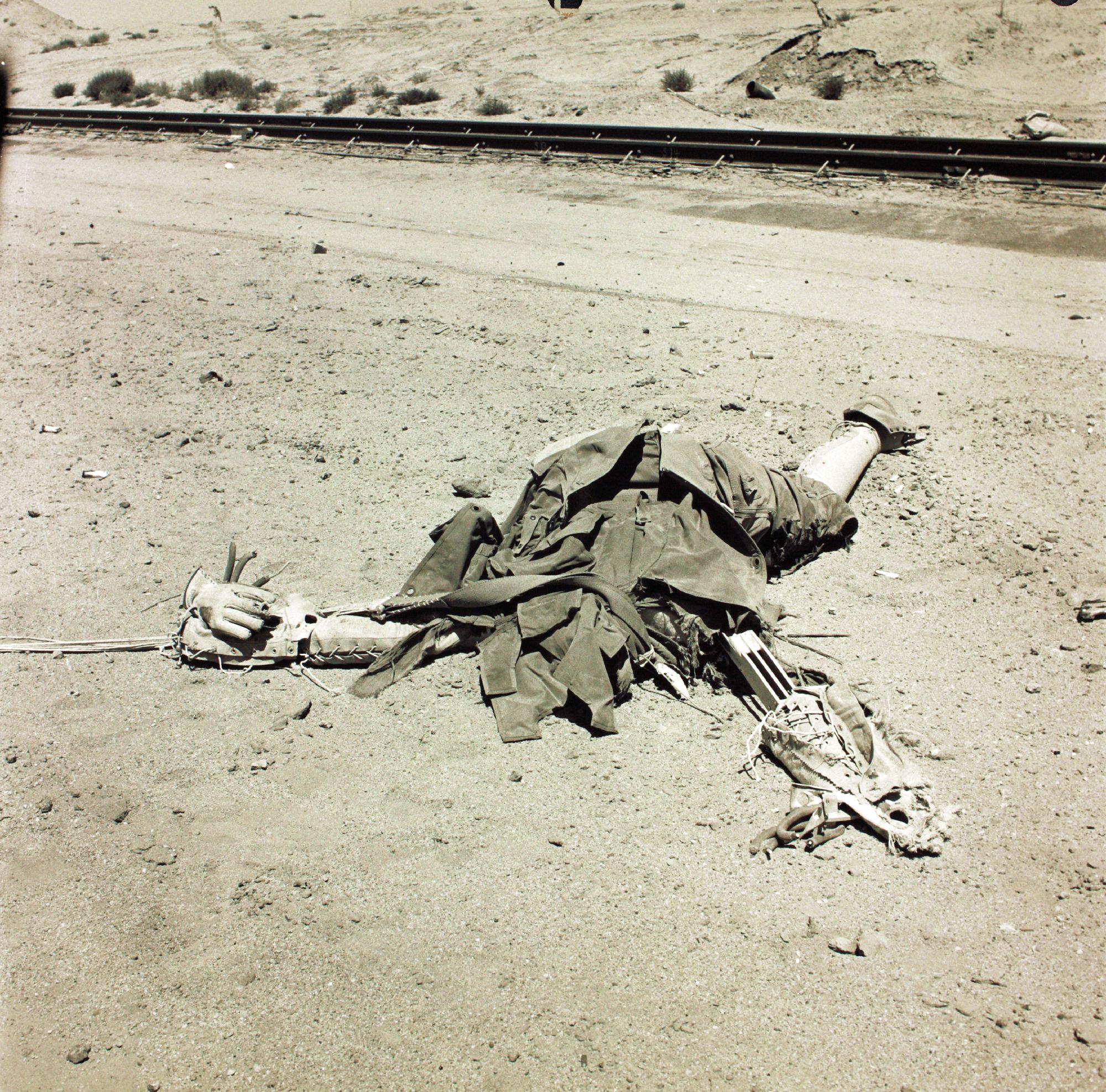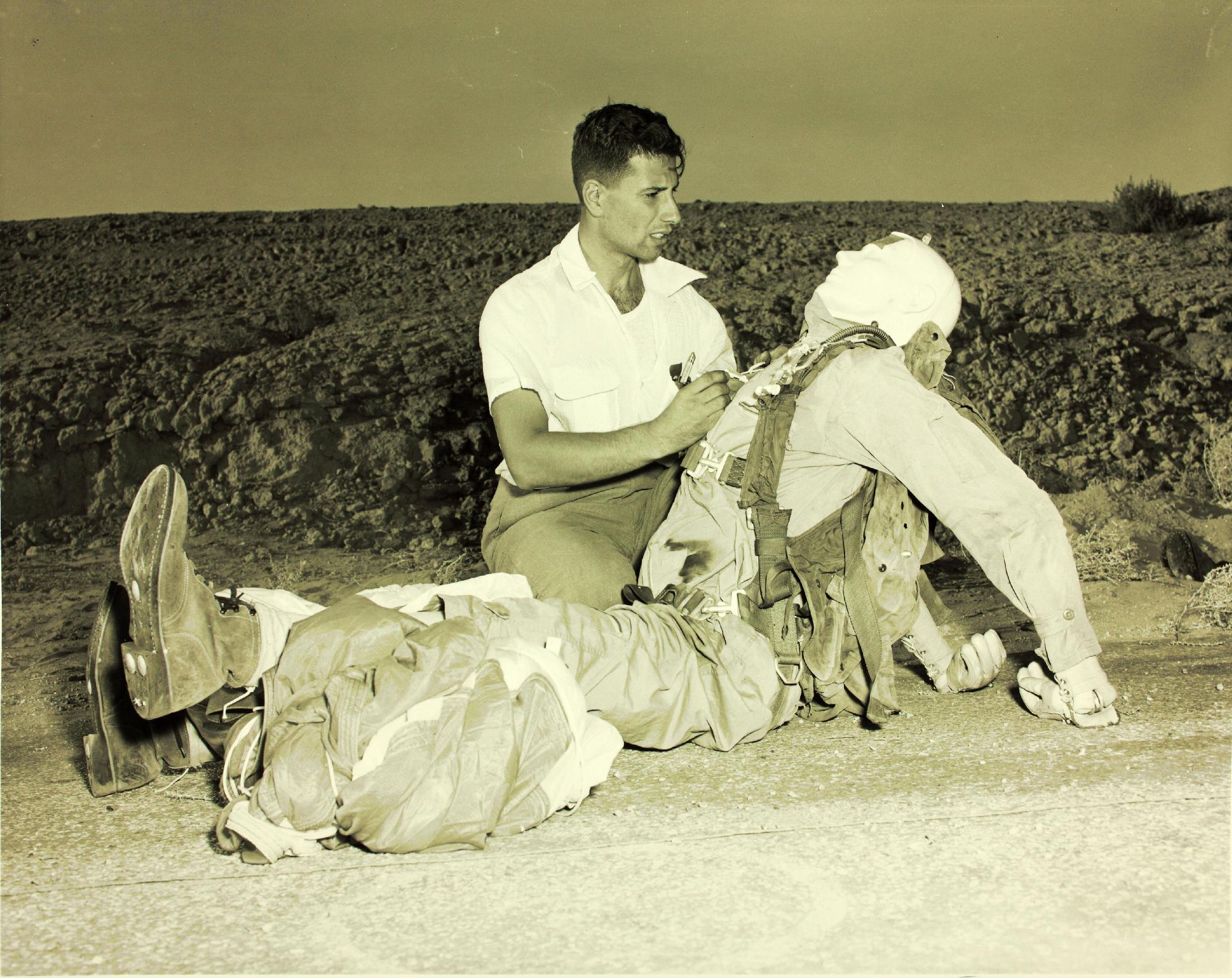 Via: San Diego Air and Space Museum Archive