Who are we? Do we cede our identity to other people, allow them to define us, shape how we look and live? Czech photographer Dita Pepe began her project of self-discovery in 1999. In Self-Portraits With Men, Dita poses as a wife, partner and mother to friends and strangers. Assimilated into their lives, do we see her differently?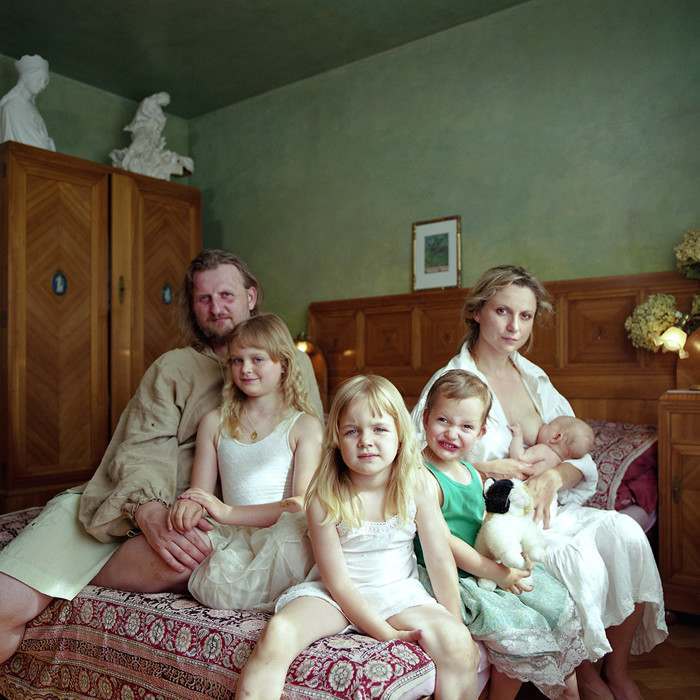 (The baby is her own.)
Dita plays at dress-ups, creating pictorial 'what ifs' for those of us who fall in love easily and imagine our lives with a new partner in a different place. She is also the woman, adapting to the man, becoming a feminised, complimenting version of himself.