Before we see Lou Reed's top 10 Albums of all time – in 1999 he made a list of 12 – it's worth looking at what he thought went into making a great song.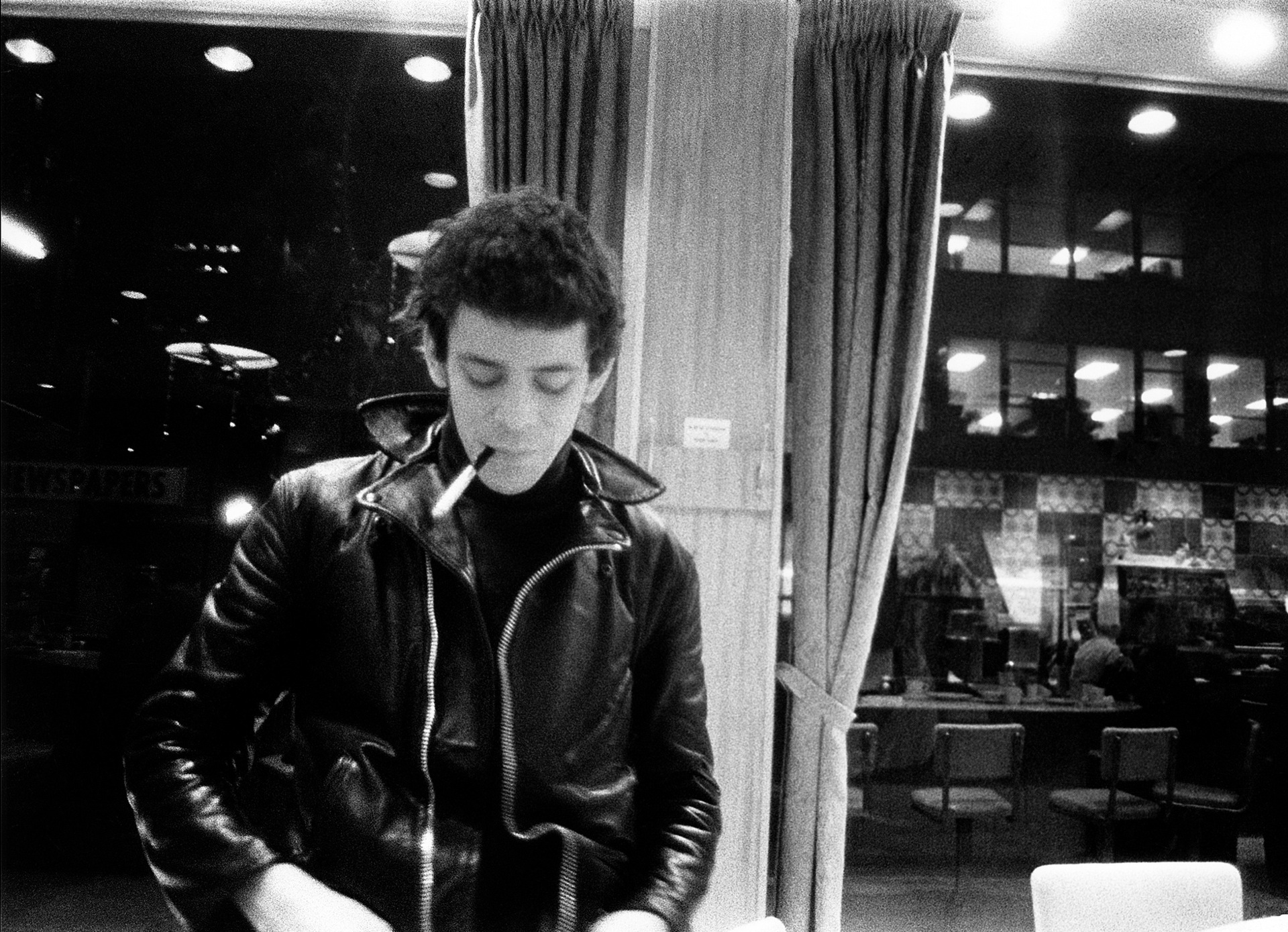 "I've never been super-confident about anything. The work is never as good as it could be," said Lou Reed in 2008. "…If something of mine ever got popular, maybe I could've stuck with that. But that was never the point. I had other goals. Hubert Selby. William Burroughs. Allen Ginsberg. Delmore Schwartz. To be able to achieve what they did, in such little space, using such simple words. I thought if you could do what those writers did and put it to drums and guitar, you'd have the greatest thing on earth. You'd have the whole pie. It's a simple thought. There's nothing complicated about me. I'm as straight as you can get."
Let's go straight to Number 1:
1. Change of the Century — Ornette Coleman
2. Tilt — Scott Walker / Belle — Al Green / Anything – Jimmy Scott
3. Blood on the Tracks—Bob Dylan
4. Little Richard's Specialty Series
5. Hank Williams' Singles
6. Harry Smith Anthology
7. Does Your House Have Lions—Roland Kirk
8. Stay with Me Baby — Lorraine Ellison
9. Mother—John Lennon
10.Oh Superman—Laurie Anderson & United States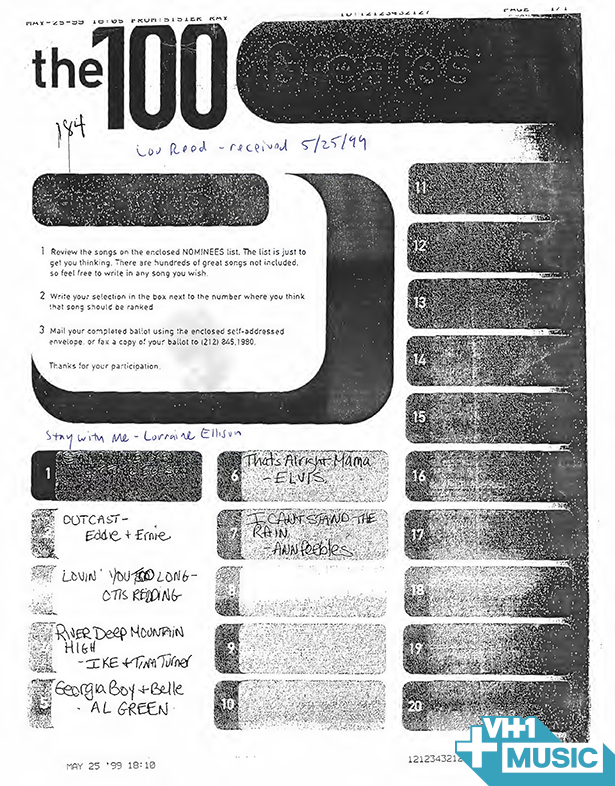 Lists are great fun. And in 1999, VH1 asked Reed to do repeat the exercise. Did he deliver the same Top 10? No. This time the Top 10 contained 8 songs.
1. Stay With Me – Lorraine Ellison
2. Outcast – Eddie and Ernie
3. Lovin' You Too Long – Otis Redding
4. River Deep Mountain High – Ike & Tina Turner
5. + 6. Georgia Boy and Belle – Al Green
7. That's Alright Mama – Elvis Presley
8. I Can't Stand The Rain – Ann Peebles
Only Lorraine Ellison and Al Green feature in both lists.
Via: Spin, Lou Reed, Open Culture