Sam Barsky of Baltimore, Maryland, knits sweaters of places and then takes pictures of himself wearing the sweaters at those places.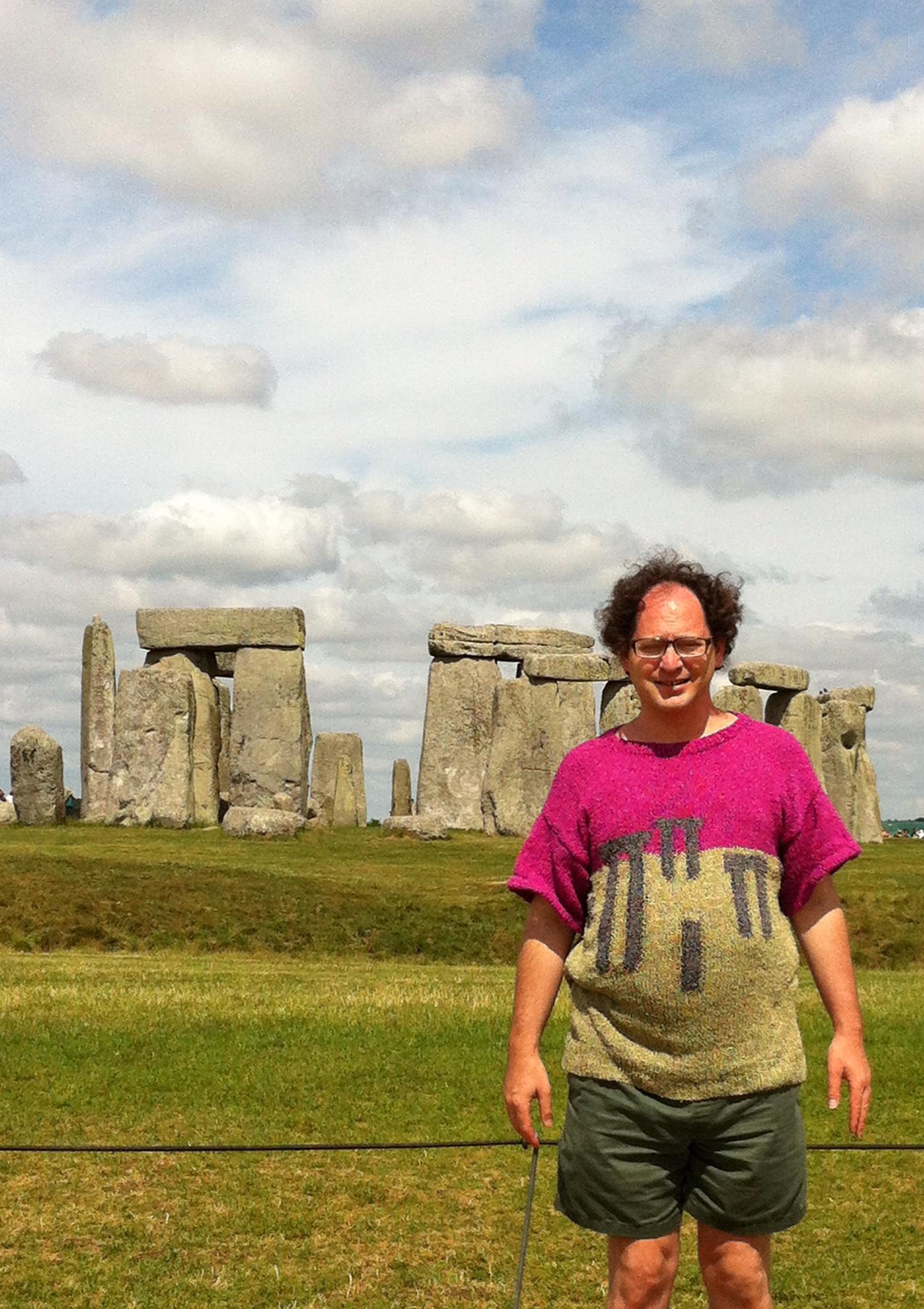 In 1999 Sam was 24. Suffering from physical problems, he dropped out of nursing school, where he'd been training to work as a registered nurse. Sam met one of the owner's of the area's yarn shops at a flea market. They offered to teach him to knit. He'd never had the chance before and now that he had he took it.
Sam began with solid color sweaters. His first took eight months. After repeating that pattern, he attempted something more ambitious. He noticed a patten in Vogue magazine's subscription bumf. He asked the magazine for the pattern and they sent him 'Map of the World'. Seeking out similar patterns, Sam was disappointed. He realised he'd have to make his own. So he did…
"I see them [pylons] all the time, in all my routine travels around the local area. They're everywhere, so pretty much anything that crosses my eyes is a potential sweater and the pylons are no exception." – Sam Barsky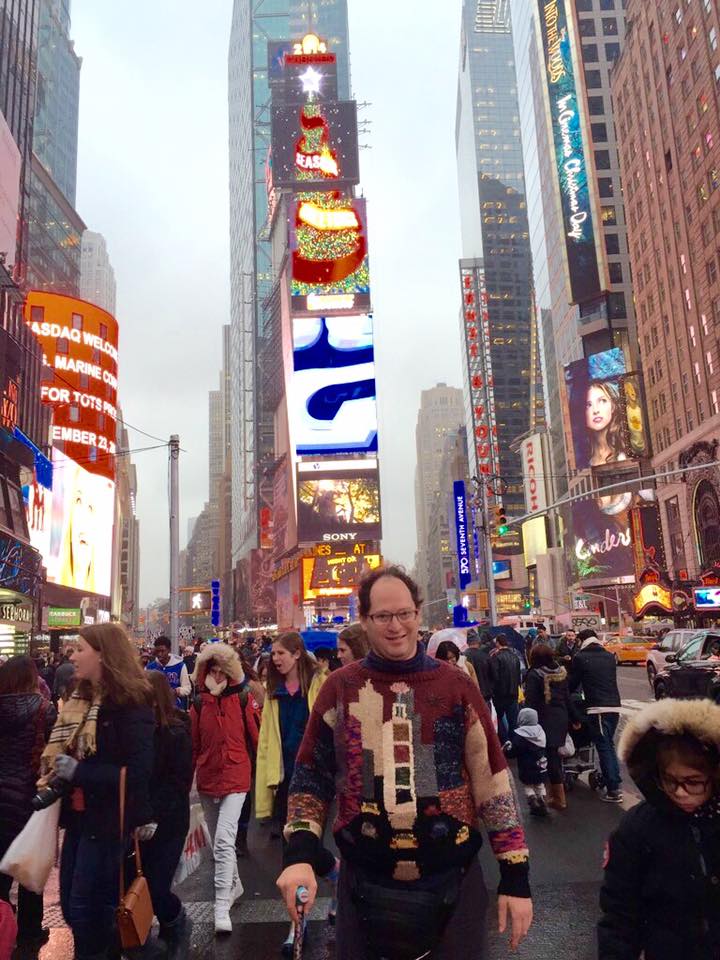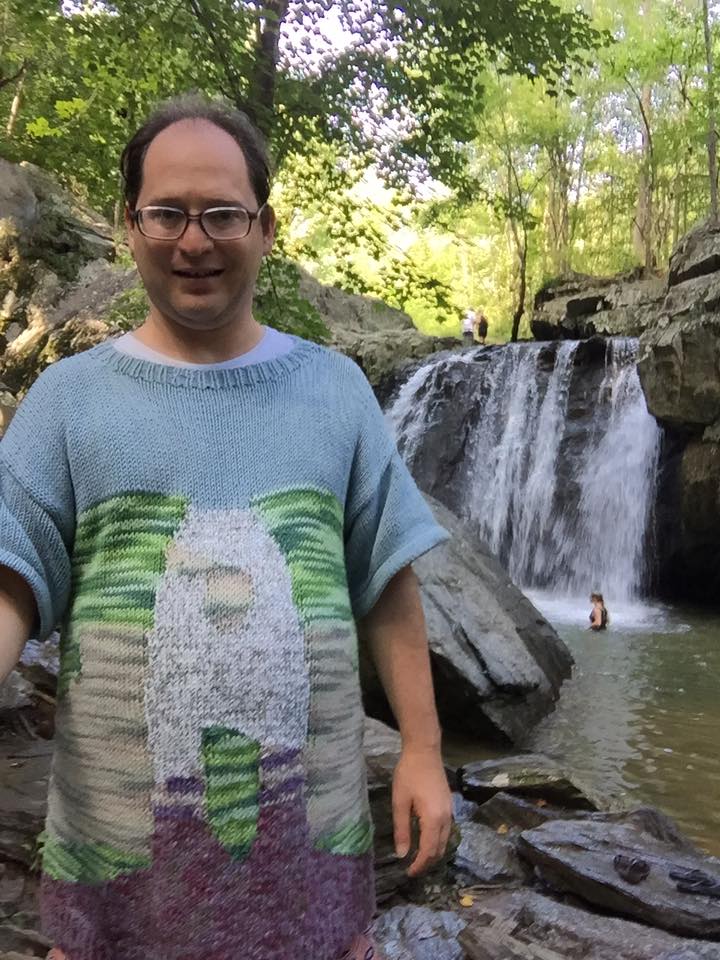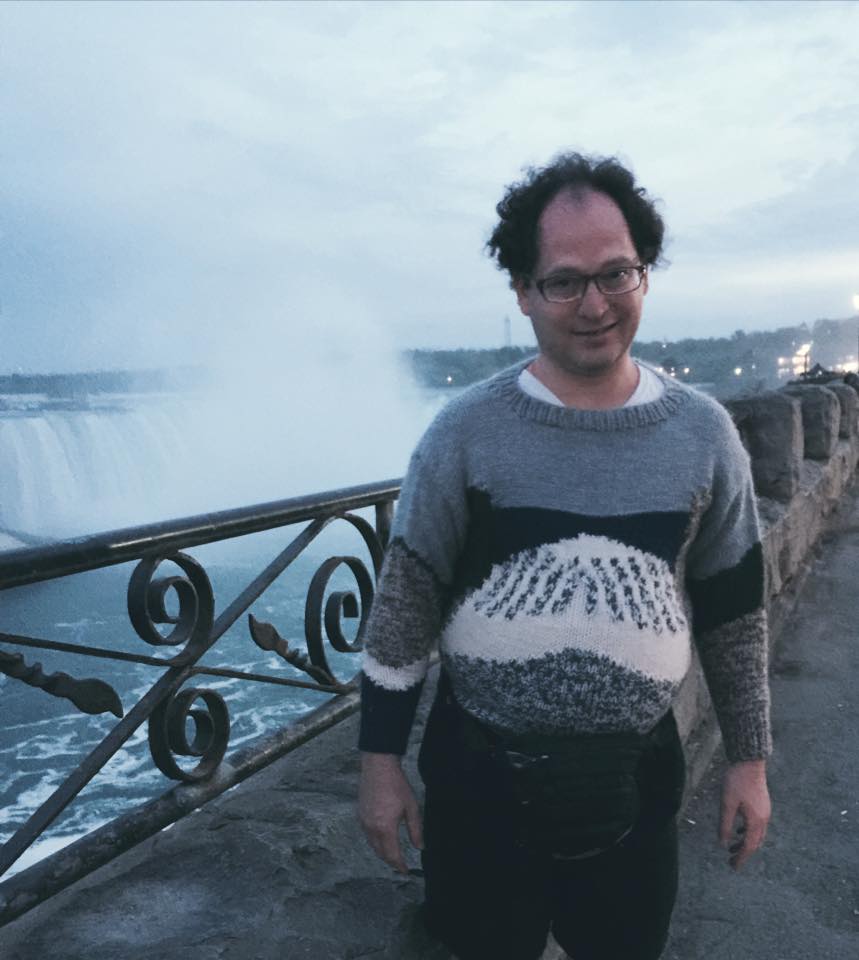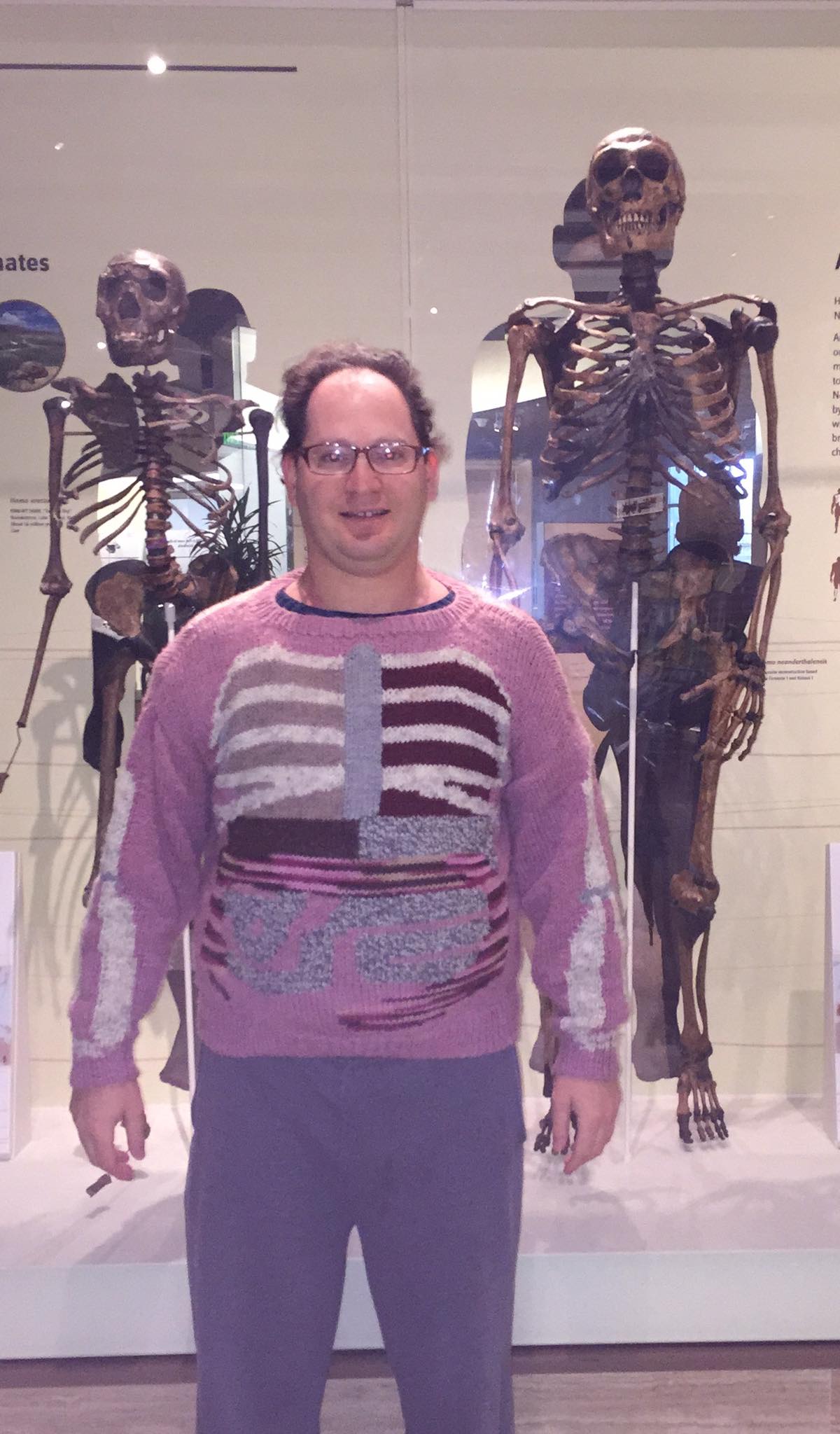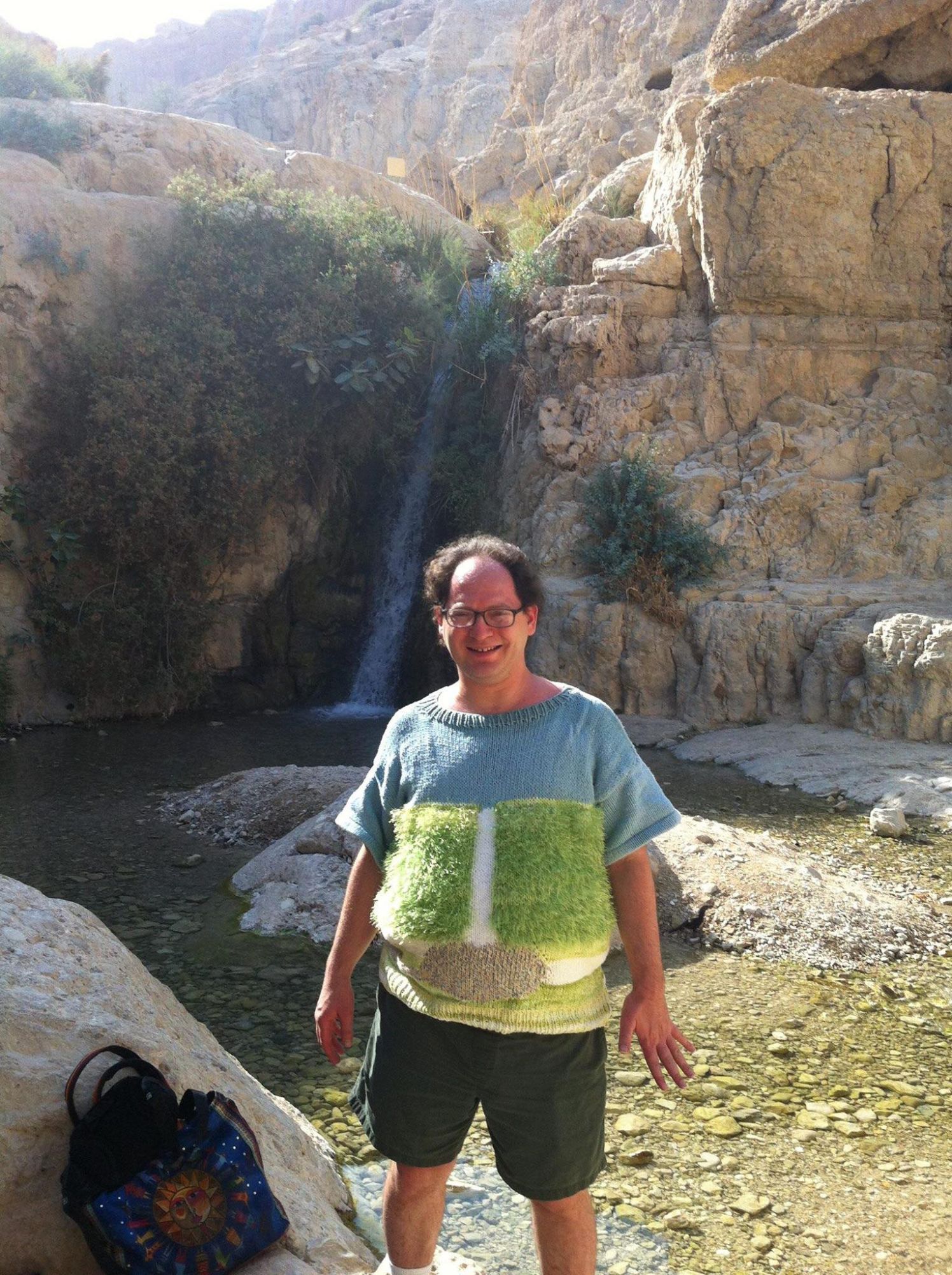 Somebody give this man an award.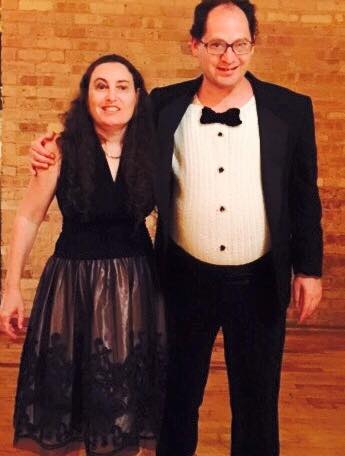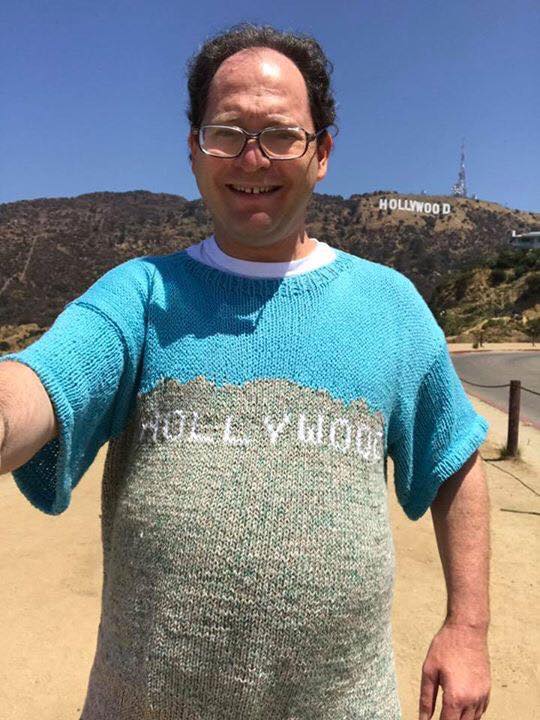 The Joy Of People Knitting In The 20th Century
Highlights From The Online Knitting Reference Library 1849 to 2012
Men on Vintage Knitting Patterns
Sexy Yarn: Bewitching Stitching of the 1970s
A 1970s Yarn-alanche of DIY Threads
A Brilliant Study In 1980s Jumpers and Knitting