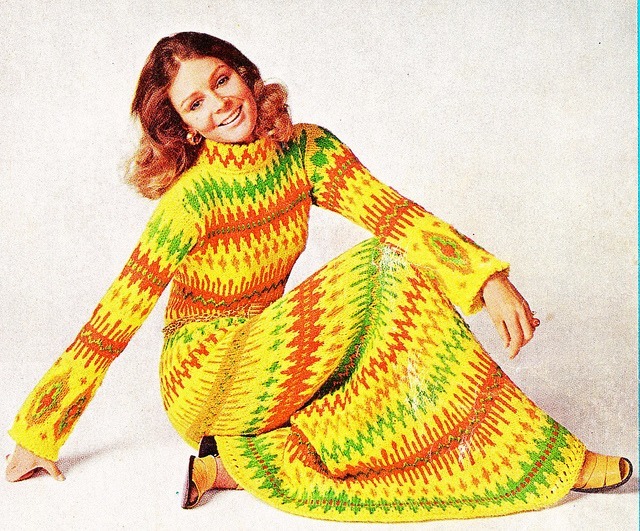 Let me give you a quick lesson in 1970s Yarnology.  It had been hugely popular to make your own clothes (primarily to save money) for decades.  However, once the 70s rolled around, needlecrafters started getting creative.   Say what you will about their sense of taste – they weren't afraid to push the envelope and make things interesting.
Enjoy some scans from 1970s crochet and DIY fashion rags.  Care for some marijuana and fondue while you browse?
To the woman on the right: "This is the future calling. Just wanted to let you know that letting someone take a picture of you in that layered Hula skirt was a big mistake. Bye." (dial tone)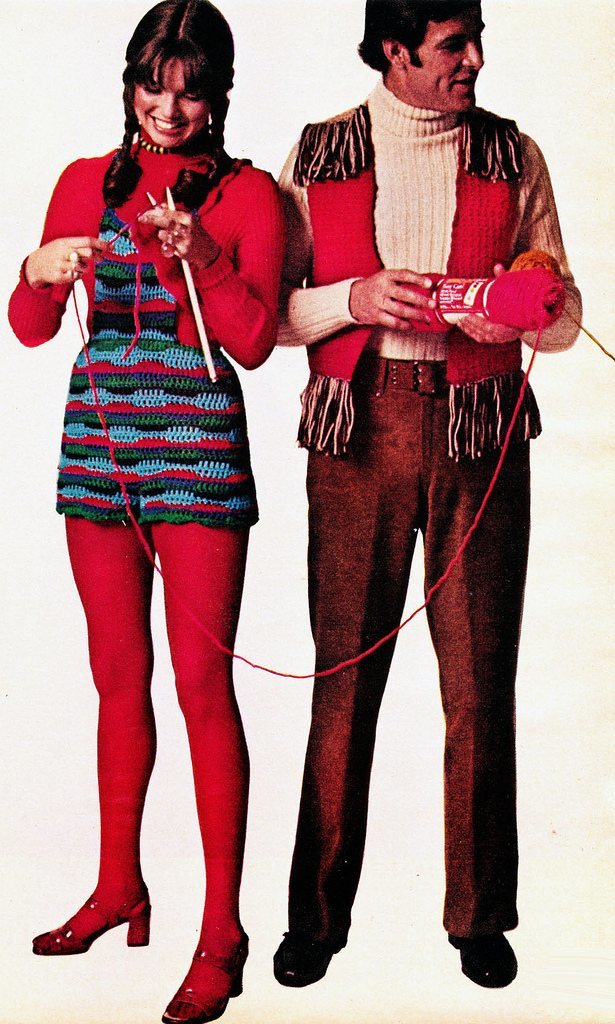 You know what? If my girlfriend is willing to wear an outfit like that, I honestly wouldn't mind dressing like a complete jackass. I think it's a pretty fair trade, don't you?
What's bizarre about this one is that it looks so 80s, yet this knitting pamphlet was published in 1973. I can just picture Lisa Bonet or Jamie Gertz in this outfit. I have a very keen eye for that 70s look, and this one would've stumped me.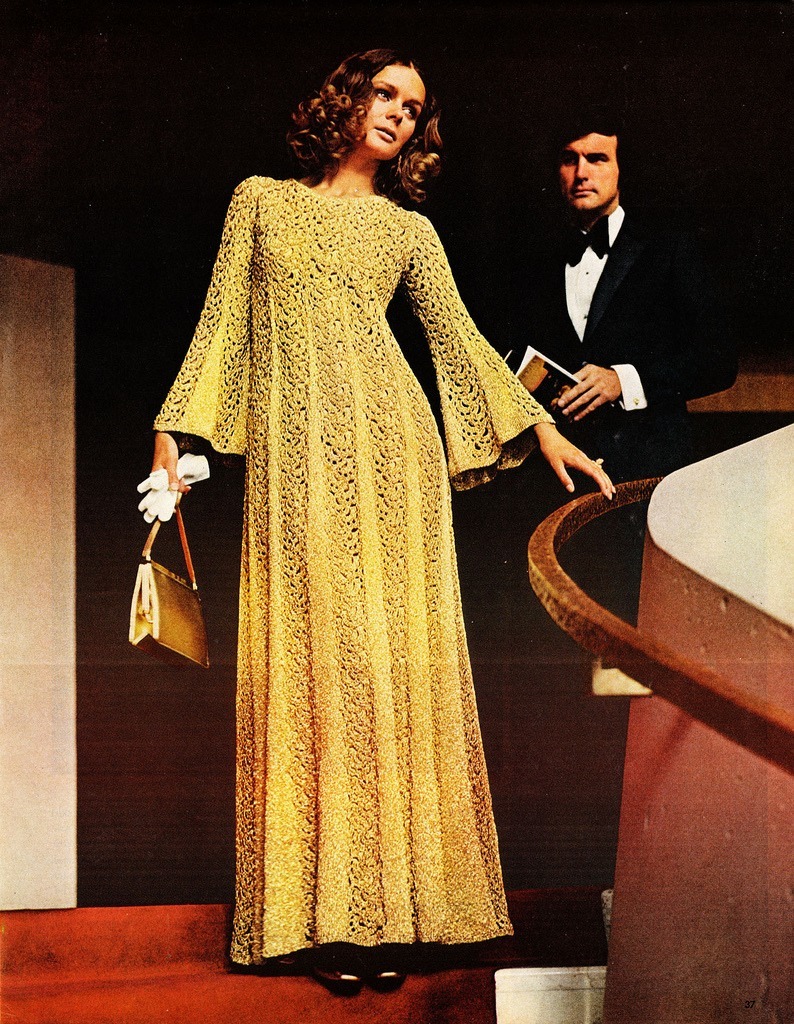 One thing about these home woven yarn creations is that they were often see-through. In the 1970s, this might get you noticed – in the 2000s, it might get you arrested.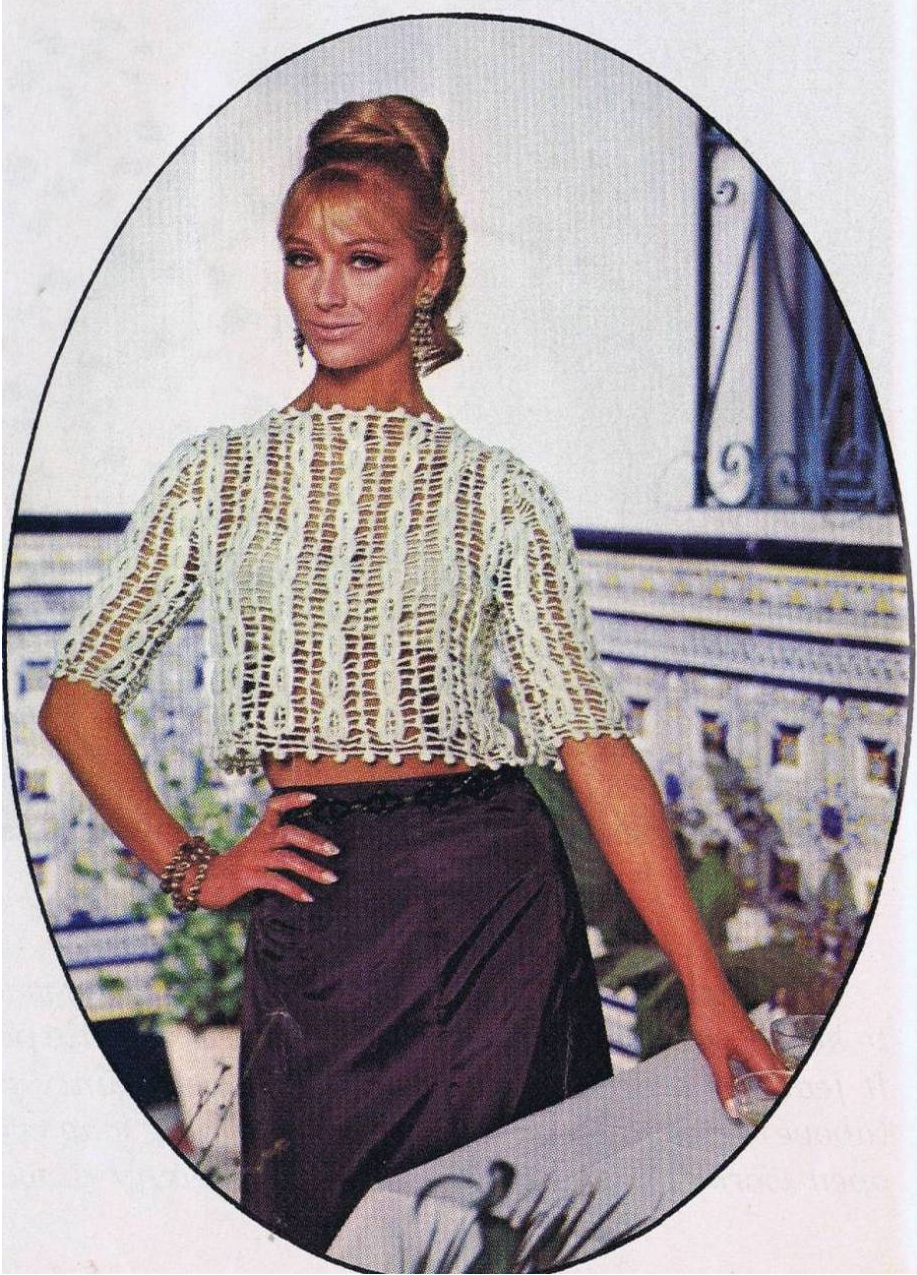 The gal on the right appears to be half woman, half Chia Pet. Does the outfit require regular watering?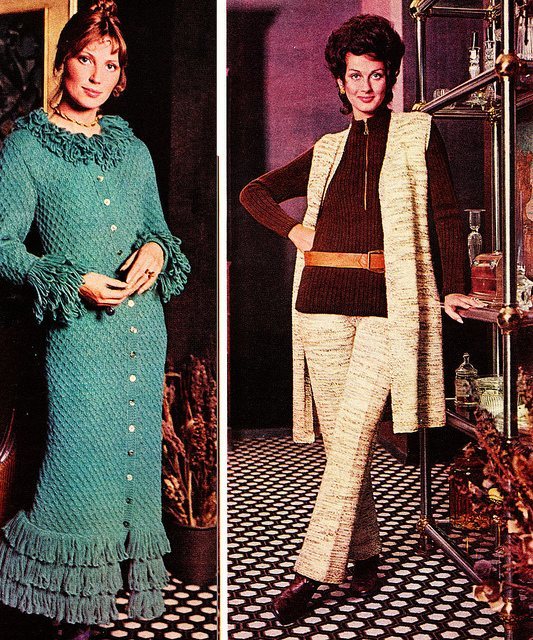 I dig the brown outfit; but, didn't  Prince have a haircut like that?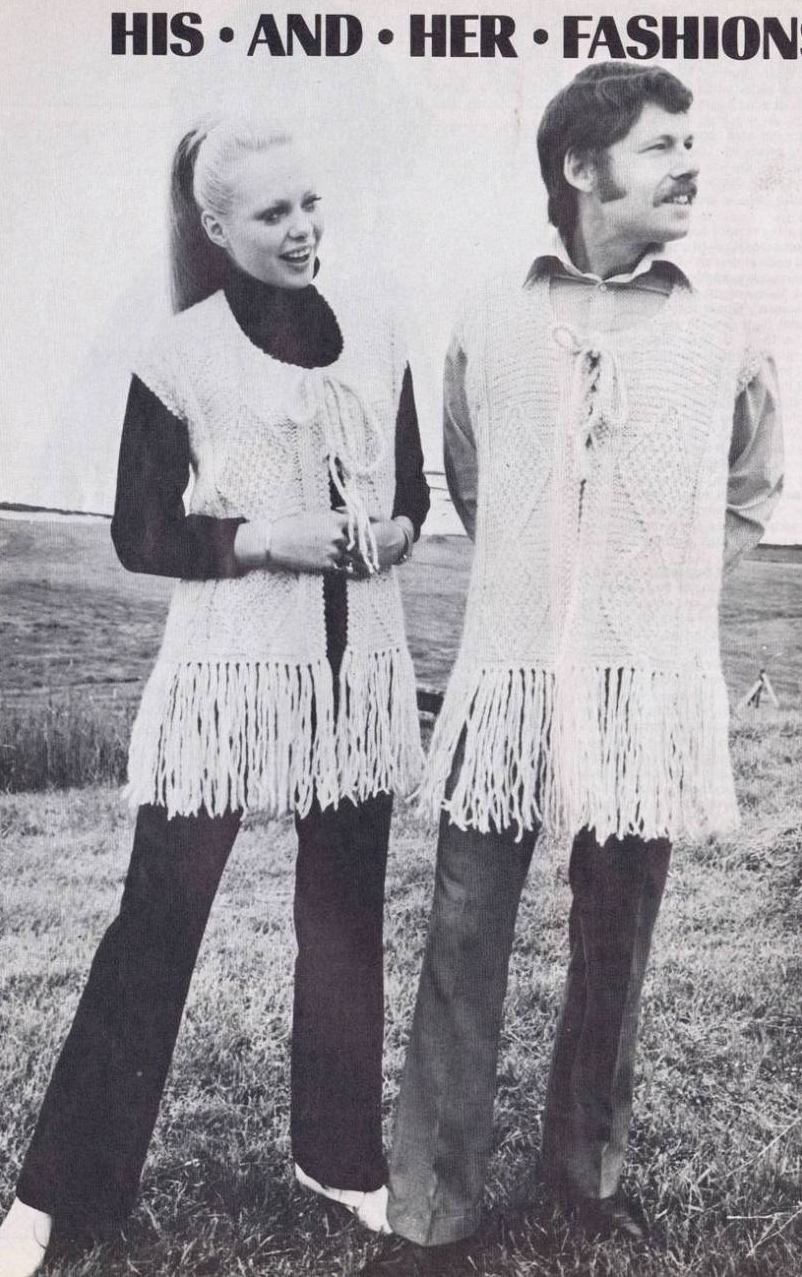 Oh, Sweet Lord. This is insanely bad. No matter how hard you try, you cannot unsee this. It will always be a part of you.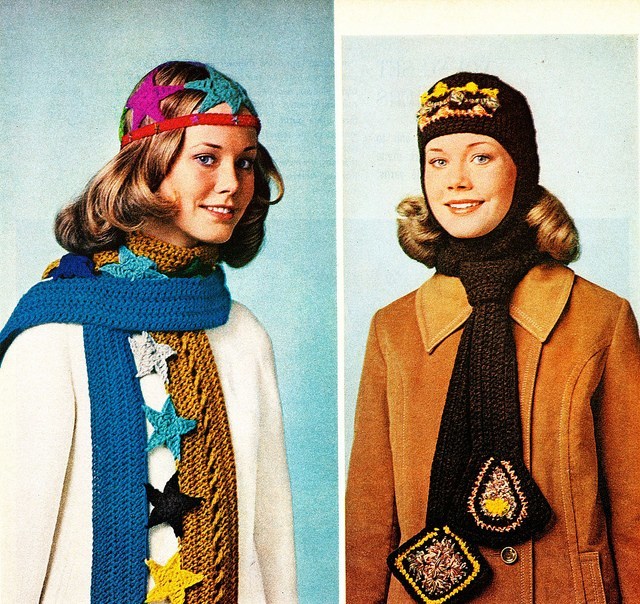 Look! It's Yarn Lass and Craft Gal! I wonder what their super powers are?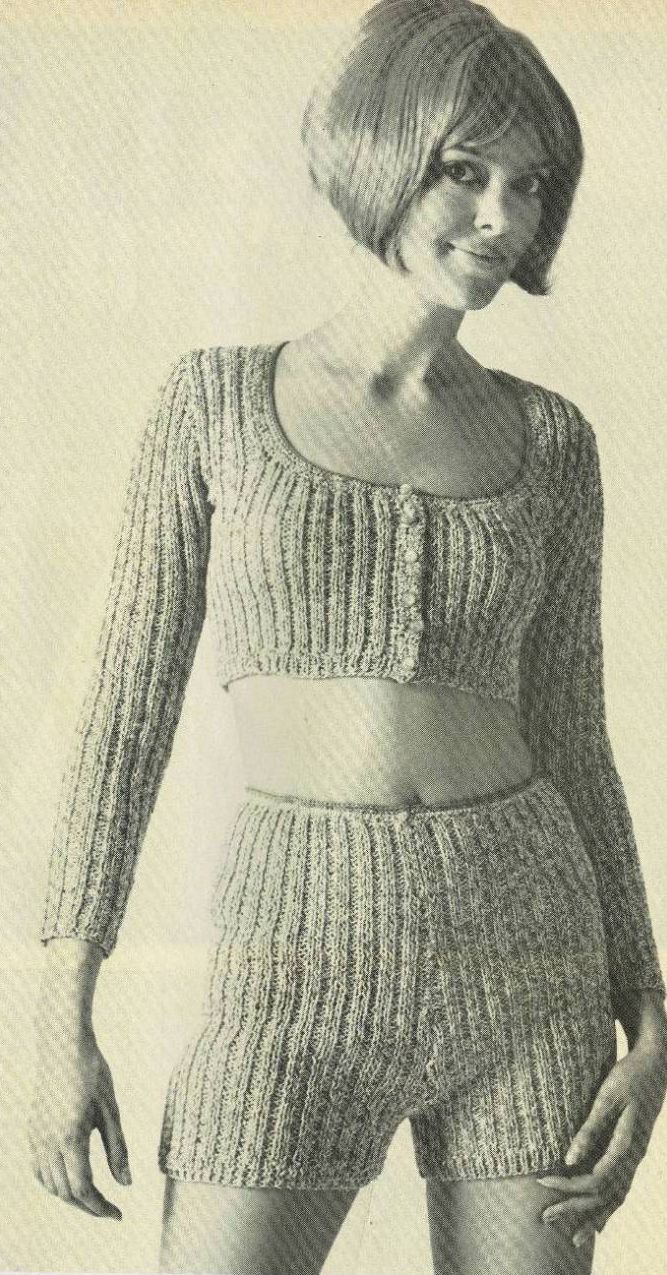 I like it…. but I'm not quite sure what it is. Is it an undergarment, swimwear, or casual attire? It was the seventies, so I'm guessing all of the above.