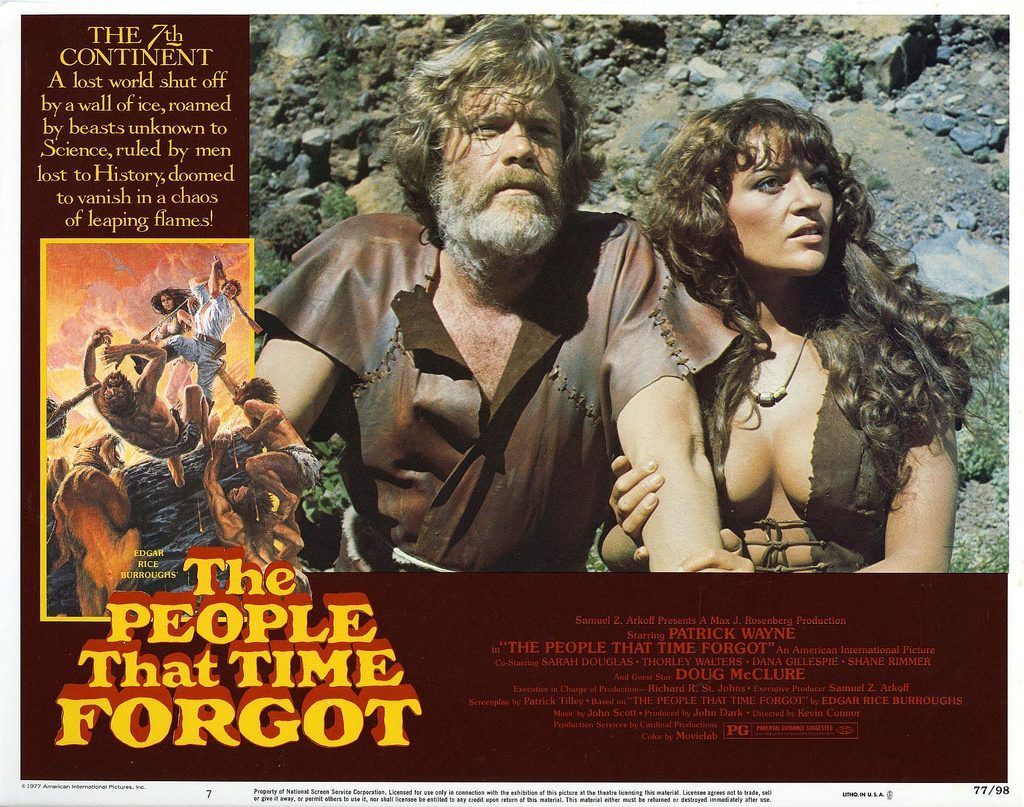 The People that Time Forgot (1977).  No, this isn't a movie about the middle class.  It's pure lighthearted 1970s schlock. This movie delivers, if for no other reason than cavegirl Dana Gillespie's wardrobe.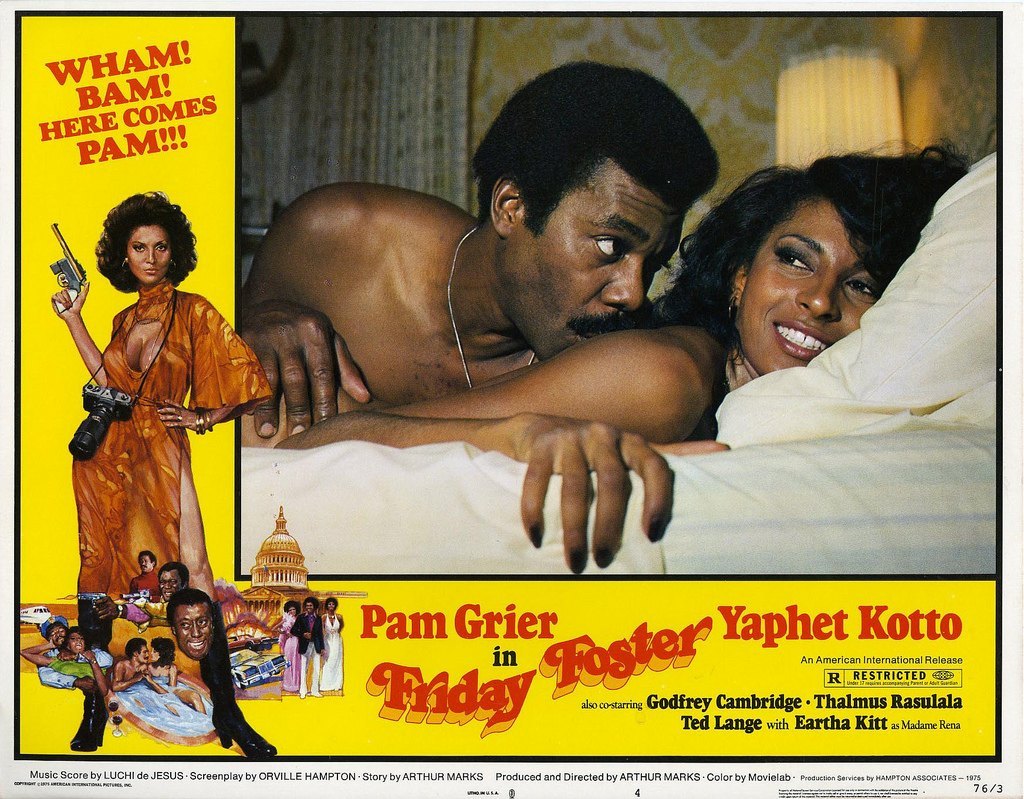 Friday Foster actually began as a comic strip and ended up one badass movie. "Wham! Blam! Here Comes Pam!" In addition to the mighty Grier, this movie had Scatman "Hong Kong Phooey" Crothers, Ted "Isaac the Bartender" Lang.  Can you say Hell Yes.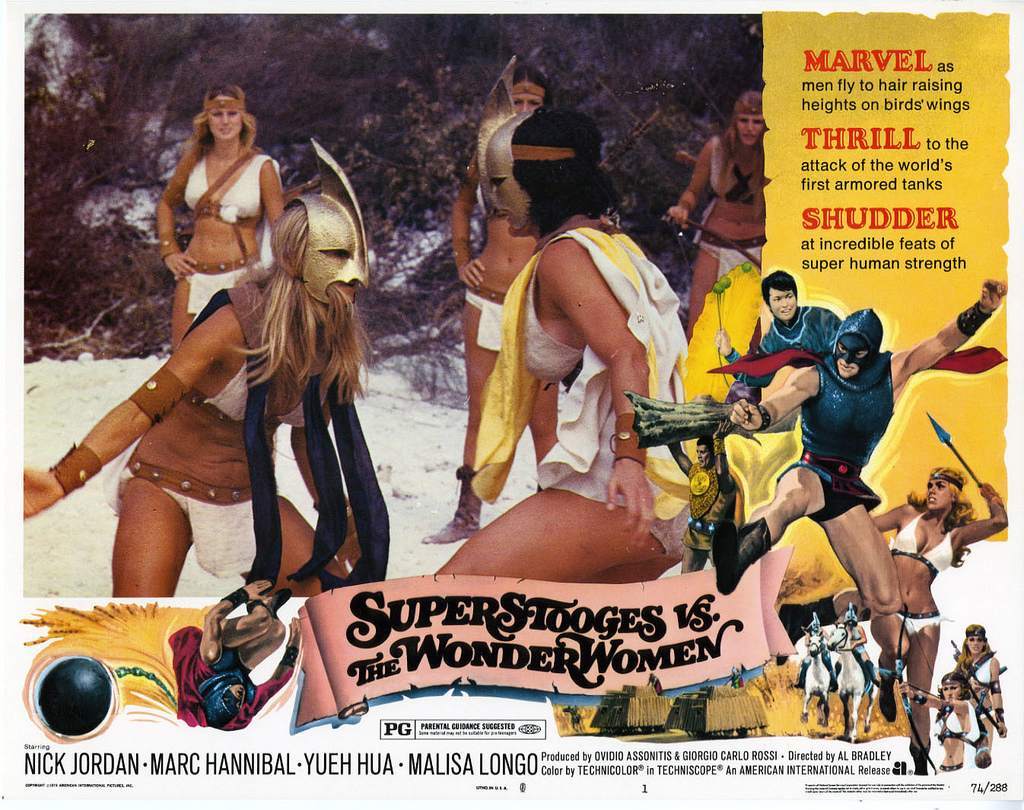 Super Stooges vs. The Wonder Women (1975) – Also known as: Rarescope: Amazons and Supermen (which is utterly ridiculous). I haven't seen it, but you can bet it's in the ole Netflix queue. If you're a sucker for the "so bad it's good" movie as I am, this would seem to be right up our alley. I'm expecting a combination of bitter disappointment and sublime enjoyment.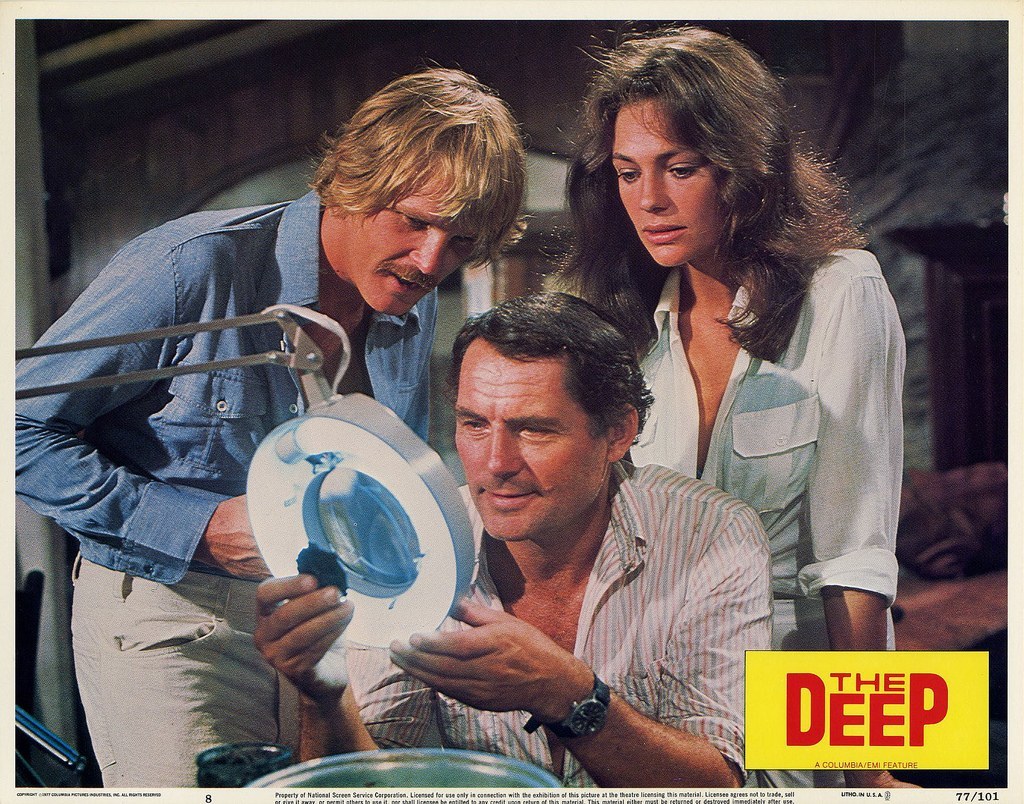 This movie had everything going for it: a soundtrack by disco queen Donna Summer, Jaqueline Bissette, and, most importantly, the Peter Benchley name attached. Next to Star Wars, Jaws was the biggest thing to hit theaters that decade, this could've easily glommed on to that gravy train. Instead, The Deep is one of the most boooooooring films ever…. and that's counting my uncle's 8mm vacation films.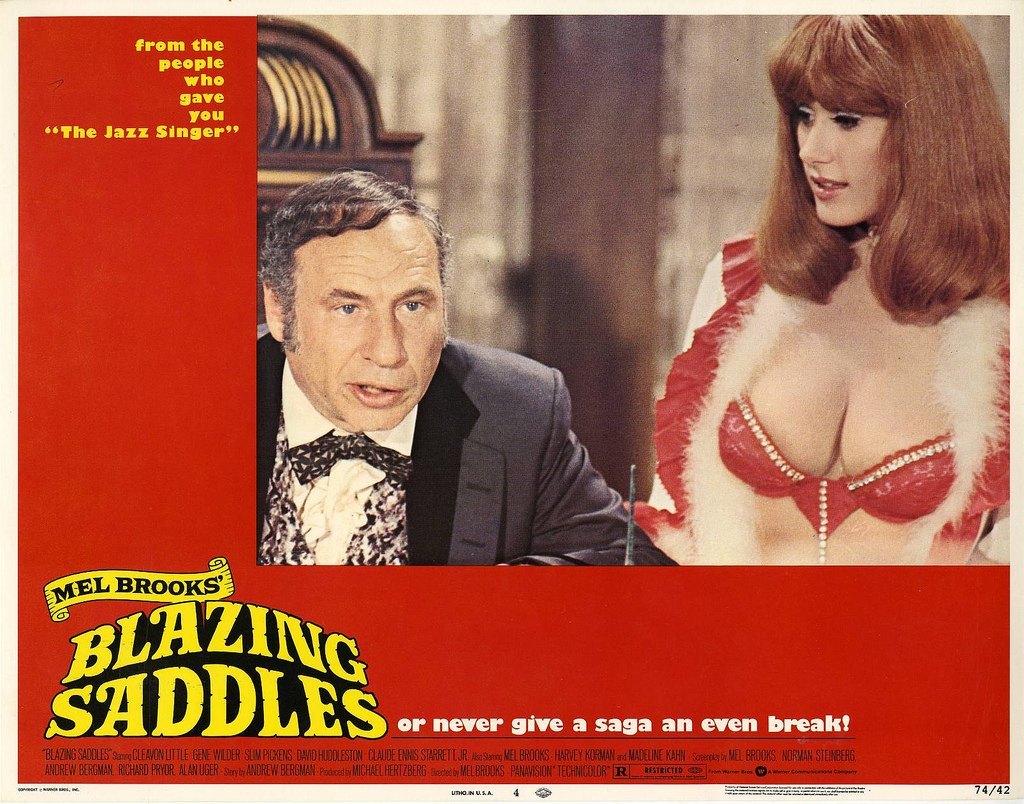 Boobs sell pictures – so, Blazing Saddles markets the T&A to get butts in seats.  Little known fact: In 1975, there was actually a Blazing Saddles TV pilot. It starred Louis Gossett, Jr. as Sheriff Bart and Steve Landesberg (the guy who played Dietrich on Barney Miller) in the Gene Wilder role. Needless to say, it never got off the ground.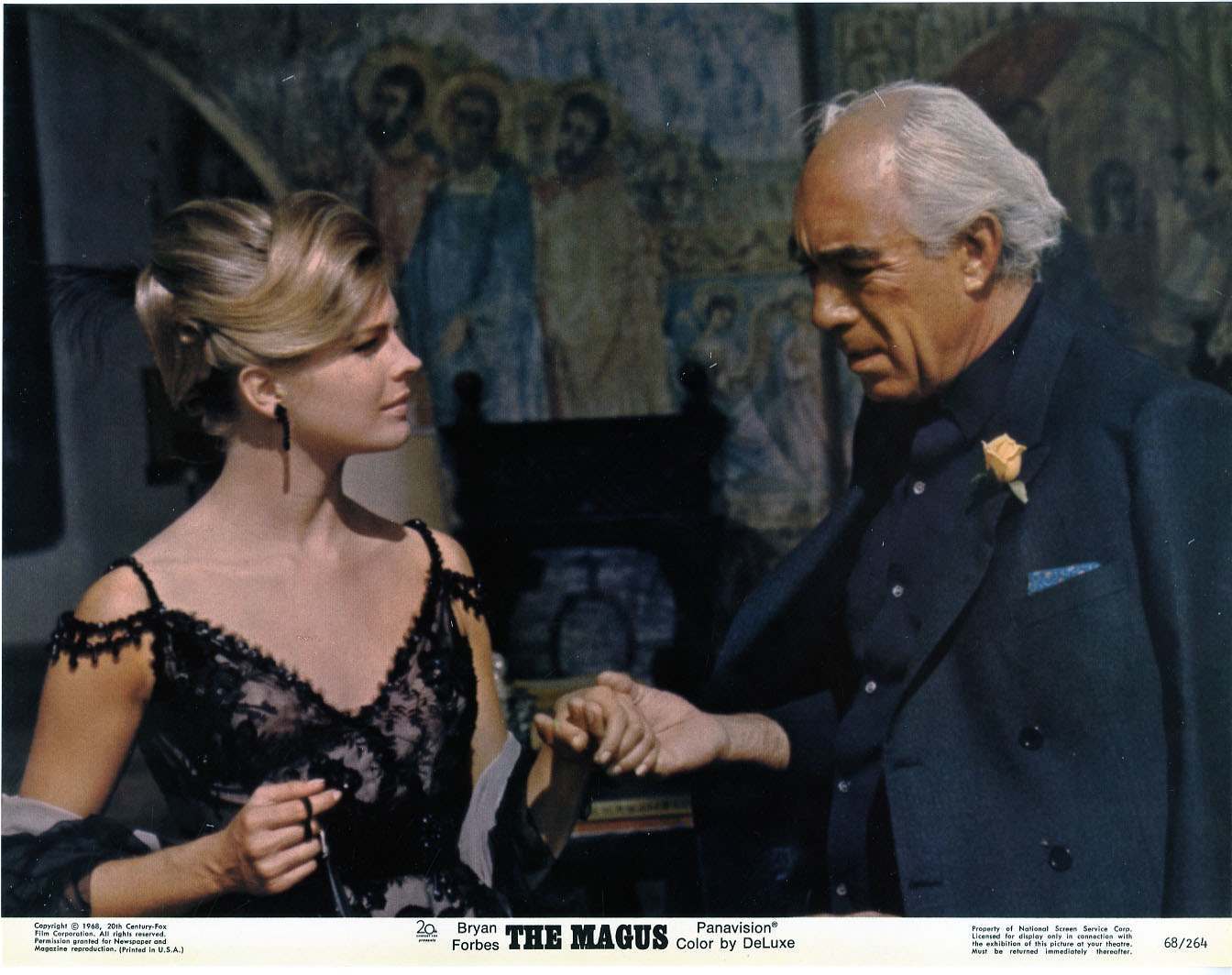 This 1968 movie got horrible reviews and was a huge box office flop. Michael Caine said that it was one of the worst films he had been involved in along with The Swarm and Ashanti (which is quite a statement coming from Caine).. Woody Allen has made the comment that if he could live his life over again, he would do everything the same except for seeing The Magus.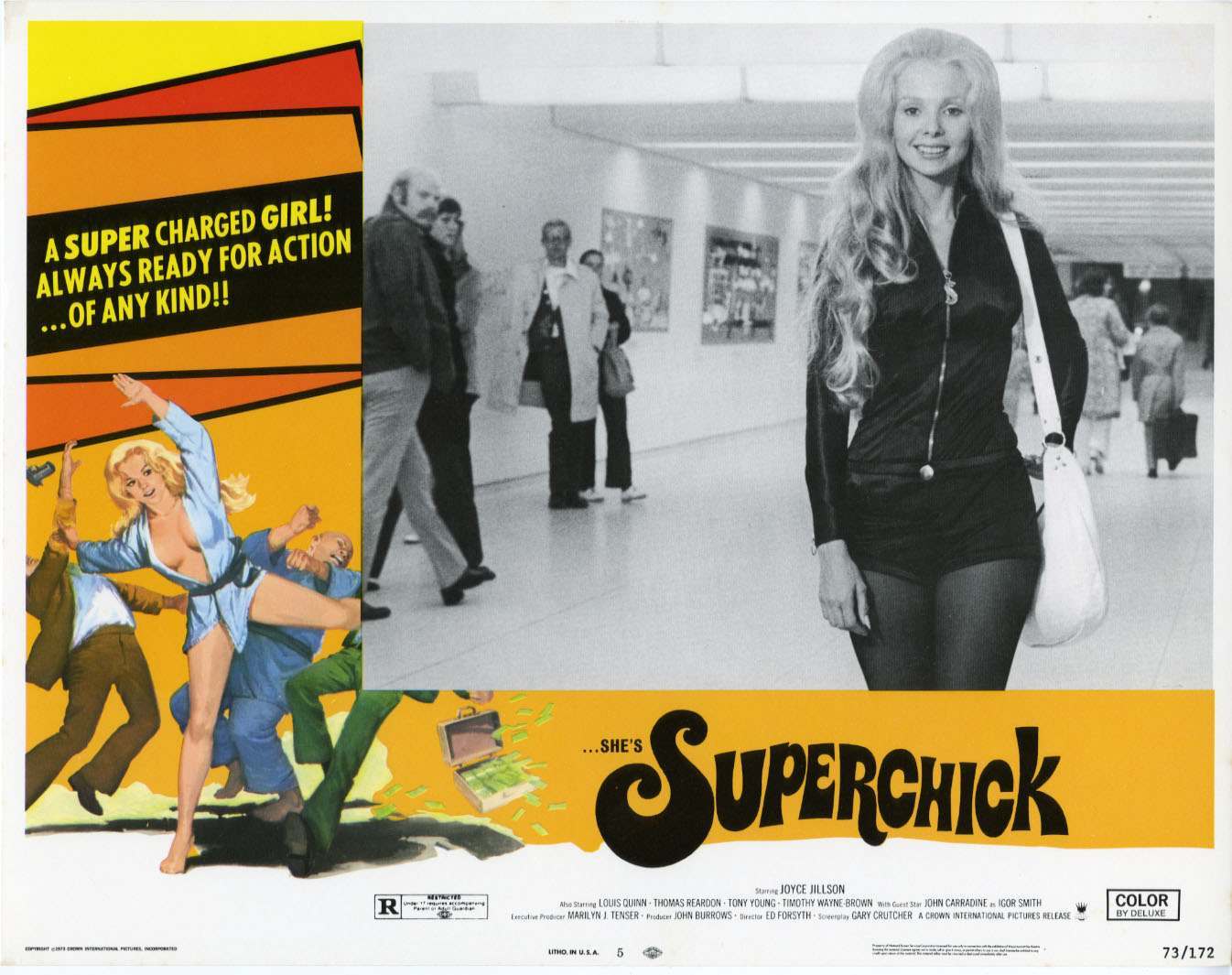 This one stars the late Joyce Jillson, famed real life astrologer whose predictions appeared in newspapers across the country. In this film, she gets to demonstrate her other "talents" as a beautiful stewardess (back before they wore manly slacks and were called "flight attendants"). A reviewer on IMDb pegged the film perfectly – it's like a segment of Love American Style stretched out over an hour and a half… with a little bit of T&A.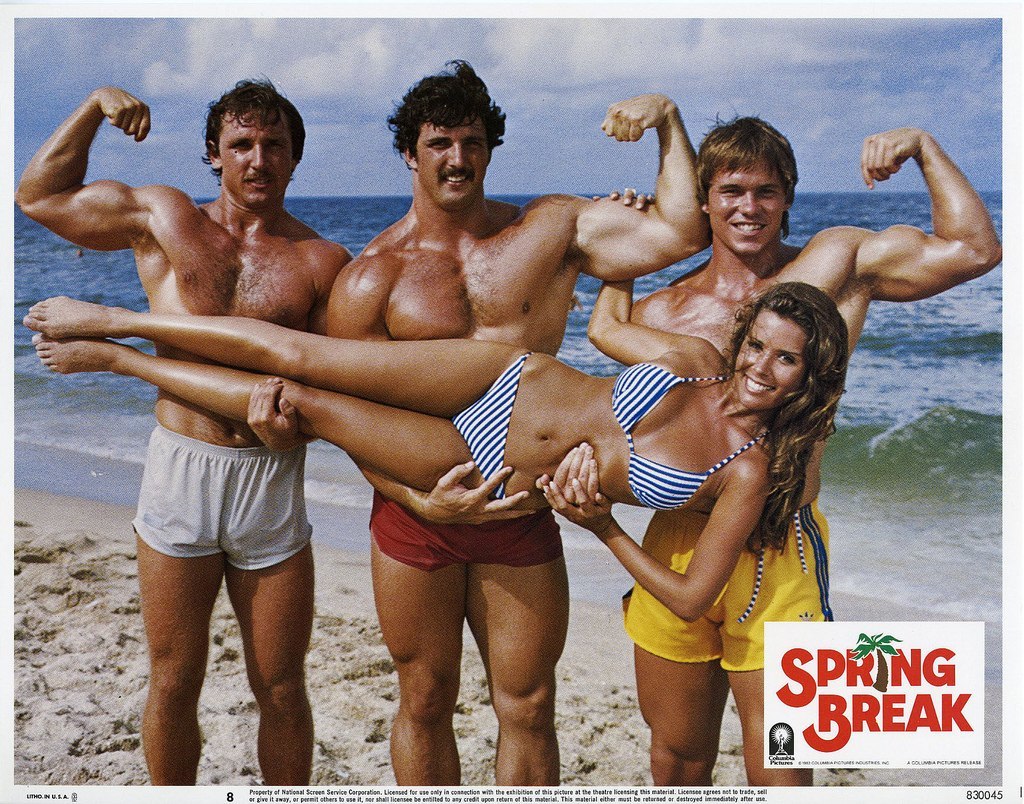 This gem from 1983 has basically everything a film of this type requires: a wet t-shirt contest, beer guzzling, nerds, studs, and gratuitous nudity. There's a plot in there somewhere if you look hard enough. A Merchant-Ivory film this is not.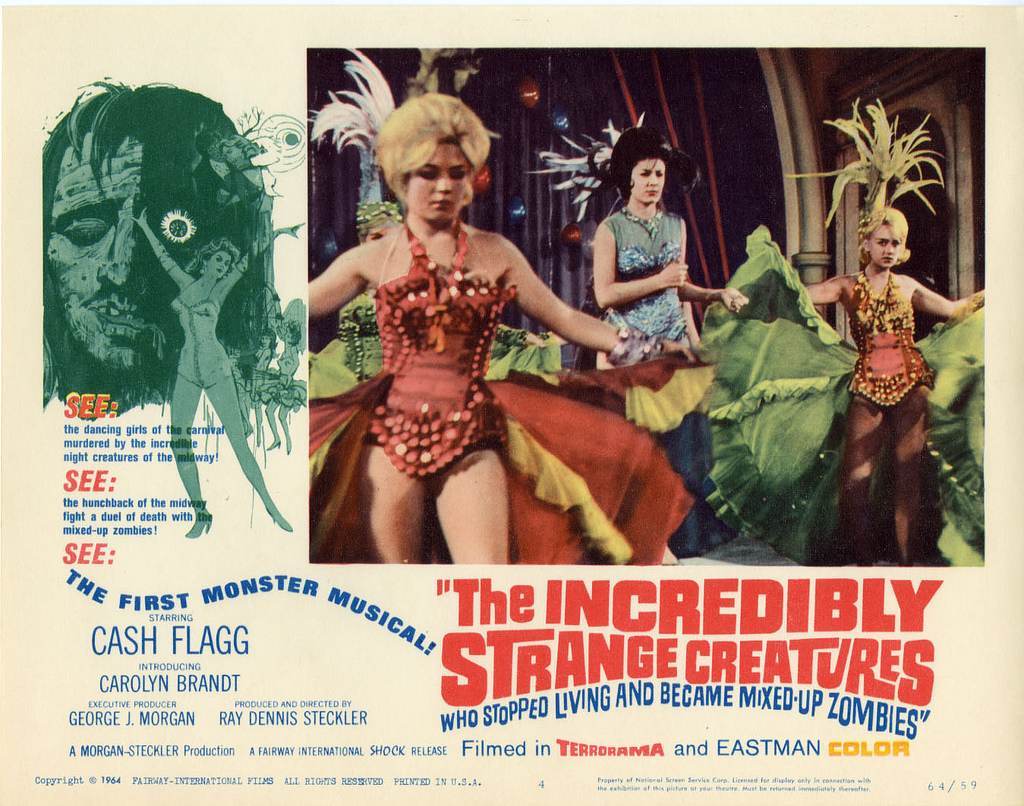 This is easily my favorite "so bad it's good" film. In fact, I'd say it's so bad it's f***ing awesome. Like Manos: The Hands of Fate, it's so poorly made that it reaches uncharted planes of awfulness.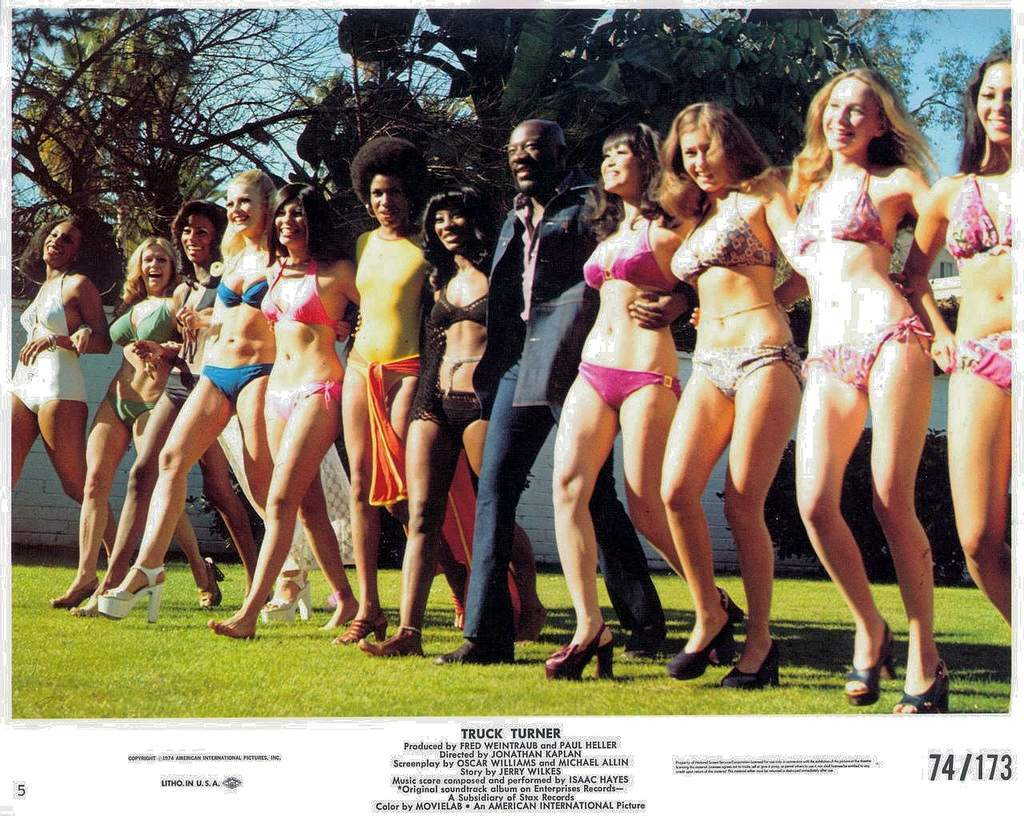 Truck Turner (1974) – Blaxploitation film starring Isaac Hayes. Required viewing for Flashbak readers.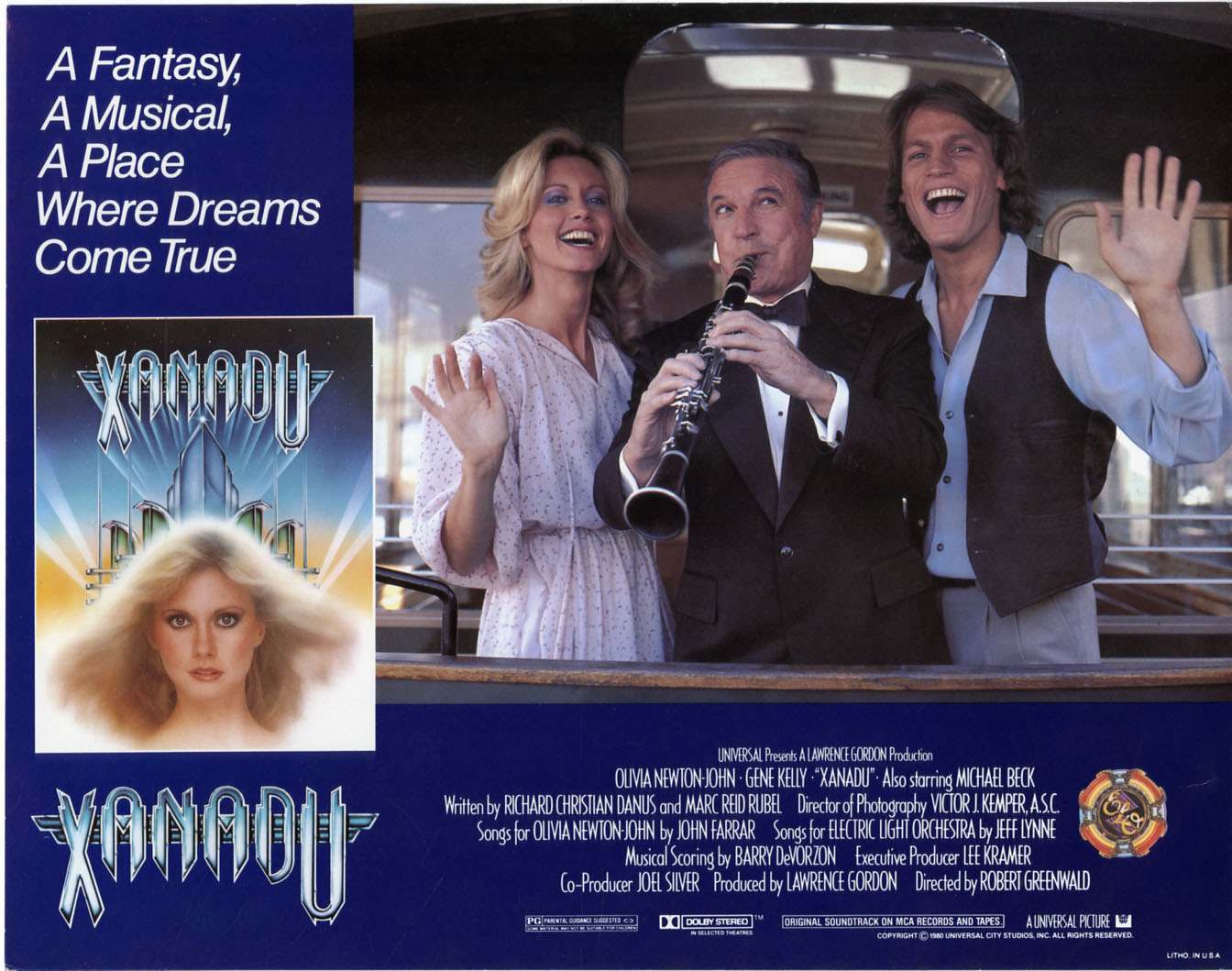 This movie is batshit crazy from beginning to end. Gene Kelly wears pimp costumes and Olivia plays an ancient Greek muse come to life from a wall mural. It's so flamboyant and overboard from beginning to end, you'll have to slap yourself to prove it's really happening. It's like Tron crossed with a MGM musical, or a Vegas production of Krull, or…. screw it – it's just beyond description.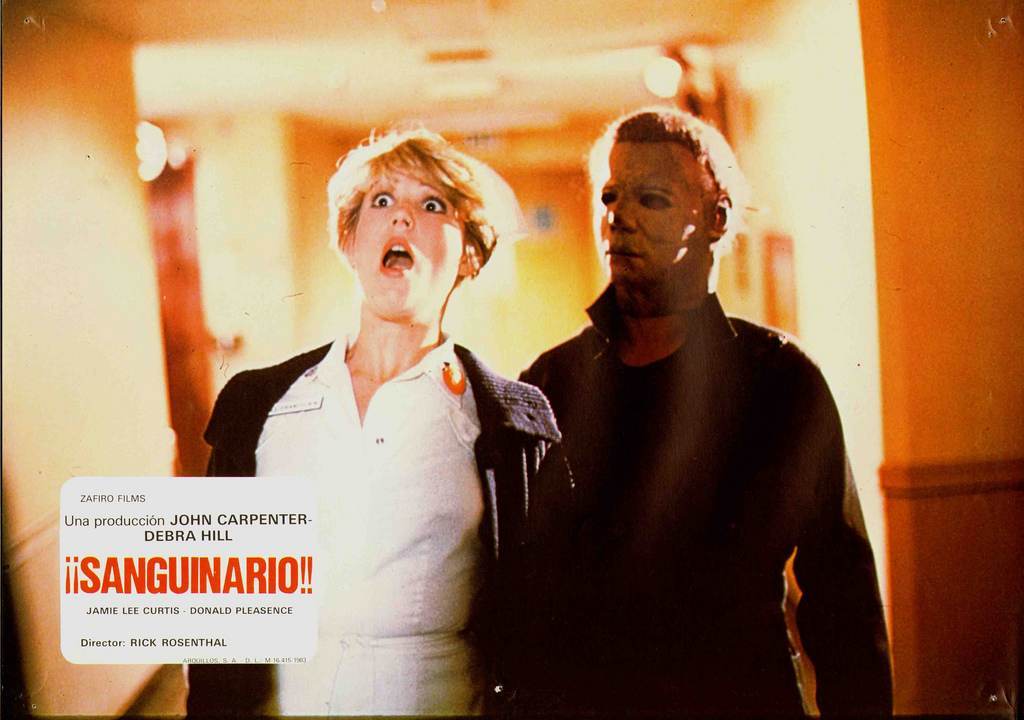 Halloween II (1981) – Interesting that the Spanish version of the movie was called "Blood Thirsty"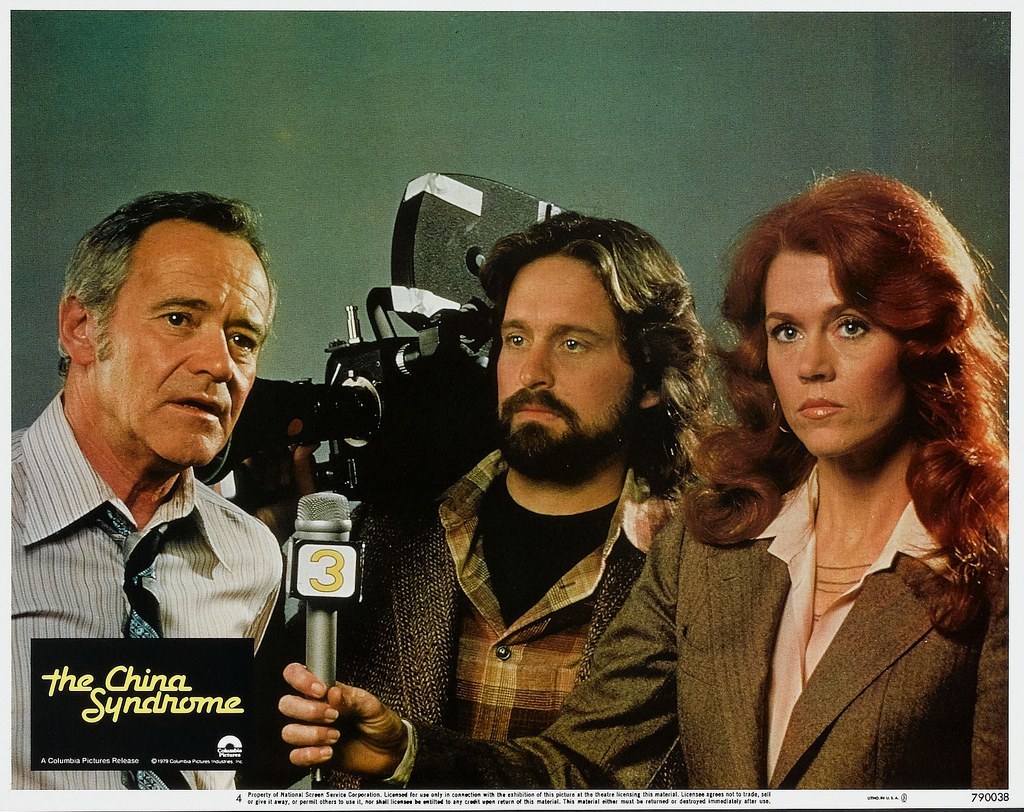 This movie was the talk of the town when it came out, but really hasn't maintained the respect and following over time. Like a lot of dramas from around this time which received critical acclaim and massive amounts of buzz (i.e. Kramer vs. Kramer, Yentl, On Golden Pond), they don't have much to offer your standard 2014 audiences. Thus, genre films from this period (i.e. Halloween, Alien) have much more longevity than heralded dramas. I guess that's a fact that still holds true today.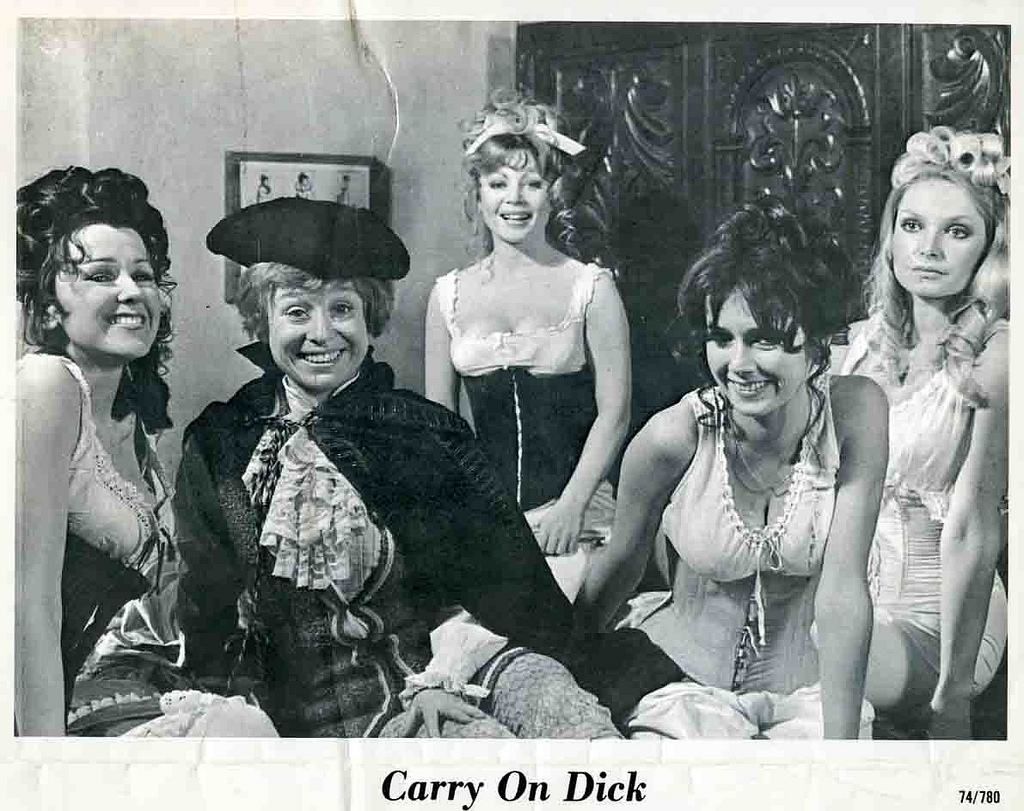 The Carry On films were getting tired by this point (1974). With a title like this, you would think it was a sure thing. Think again.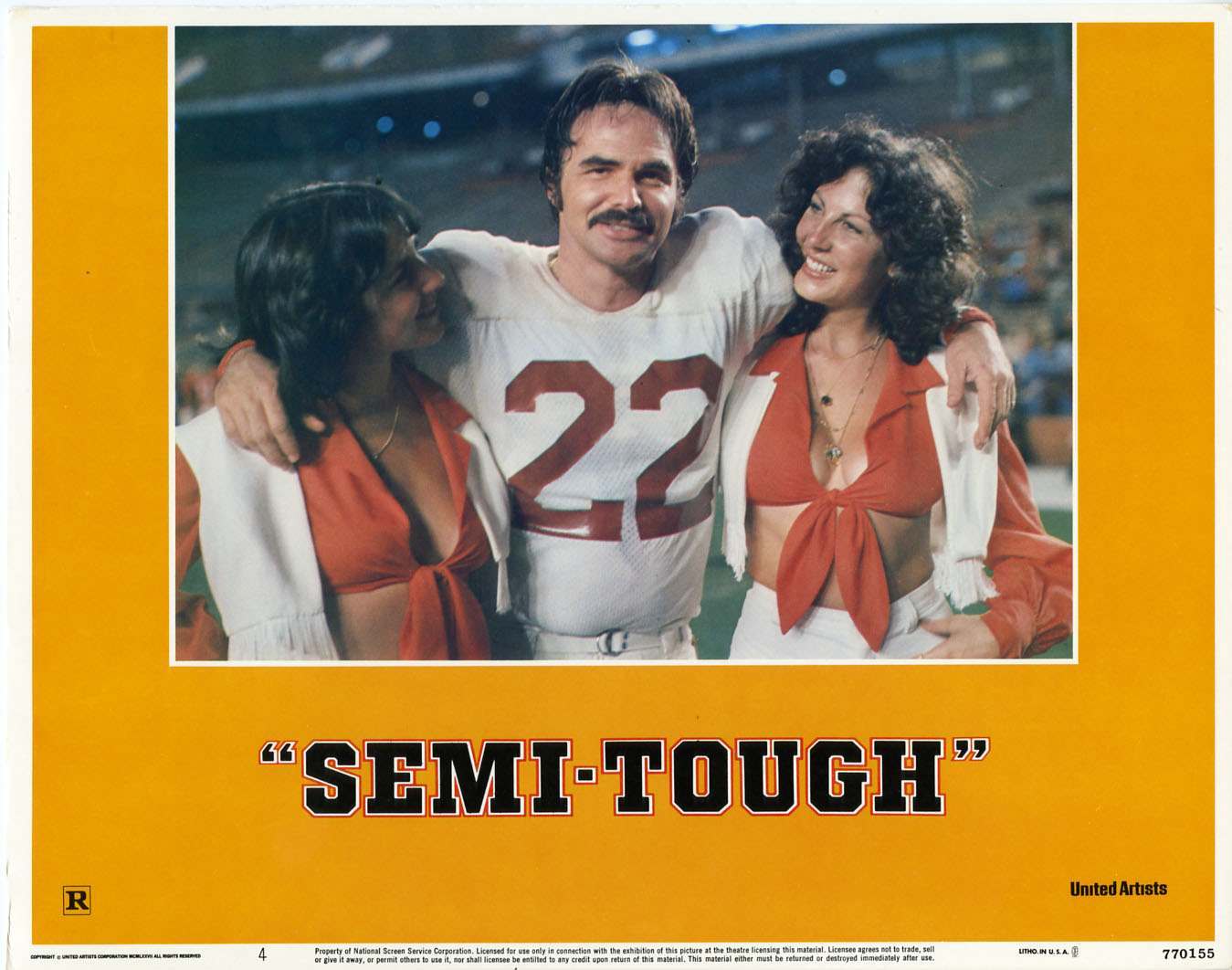 Here he is – the undisputed man's man of the seventies. The Yin to Leif Garret and Andy Gibb's Yang.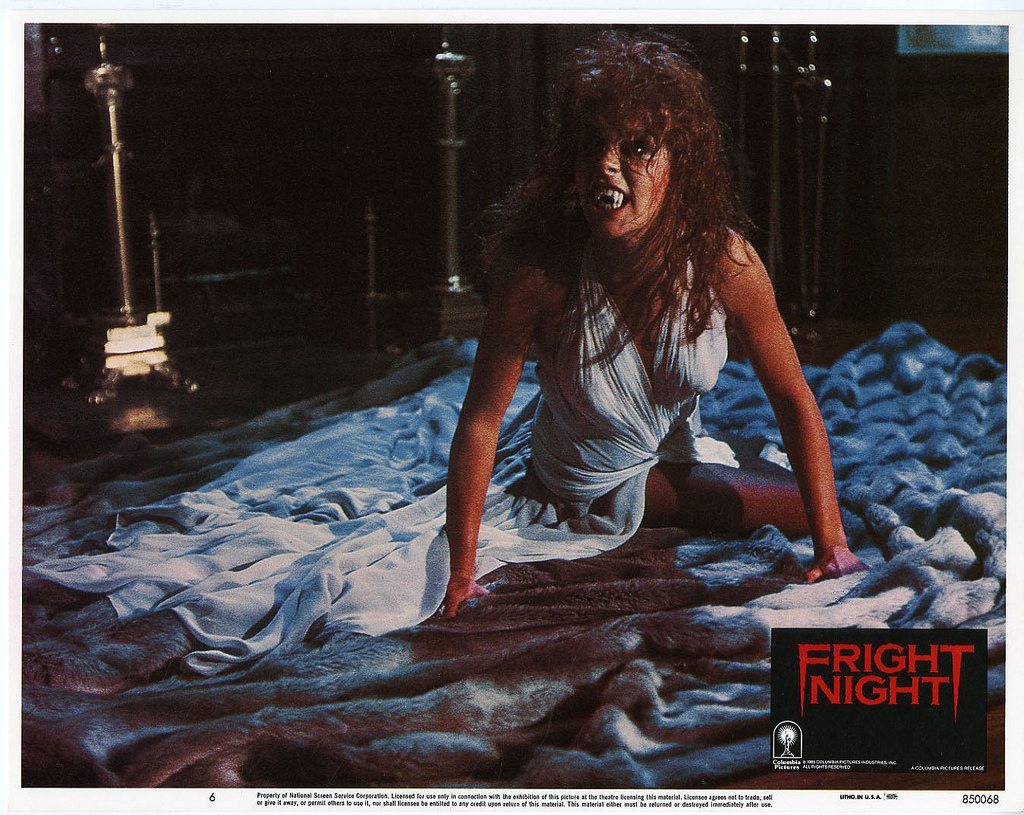 Who would have guessed that this girl (Amanda Bearse) would go on to play a character like Marcy on Married…. with Children. A great movie, pointlessly remade in 2011.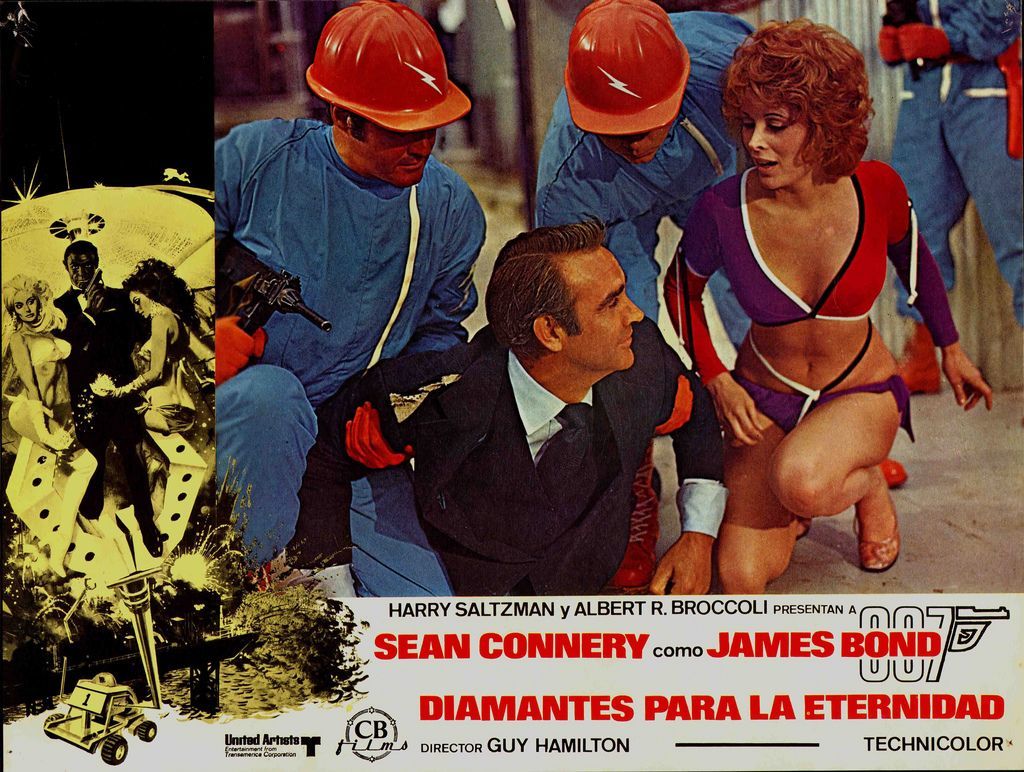 I wasn't going to include this.. then I noticed Connery's gaze, and knew this demanded to be seen.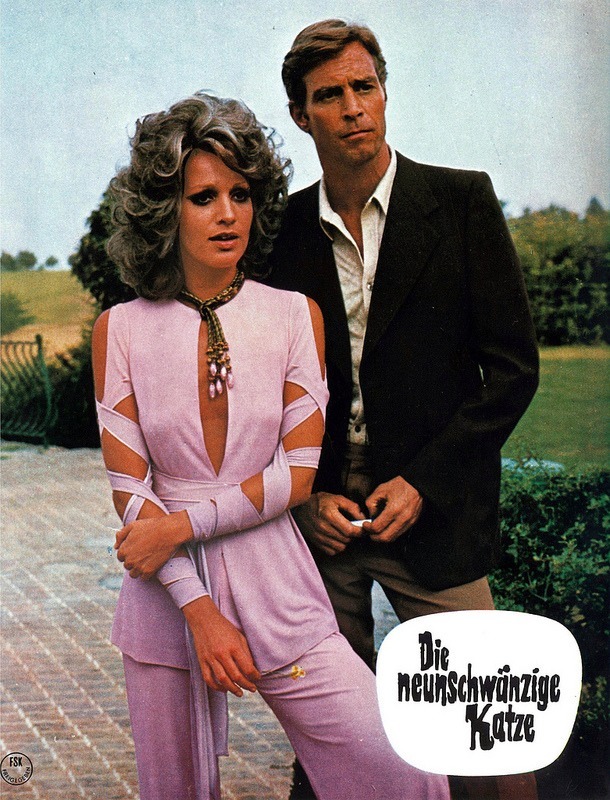 The Cat o' Nine Tails (1971).  Love her outfit… but I love me some giallo even more. Always with an animal reference – an interesting trope. My favorites are Black Belly of the Tarantula and The Bird with the Crystal Plumage.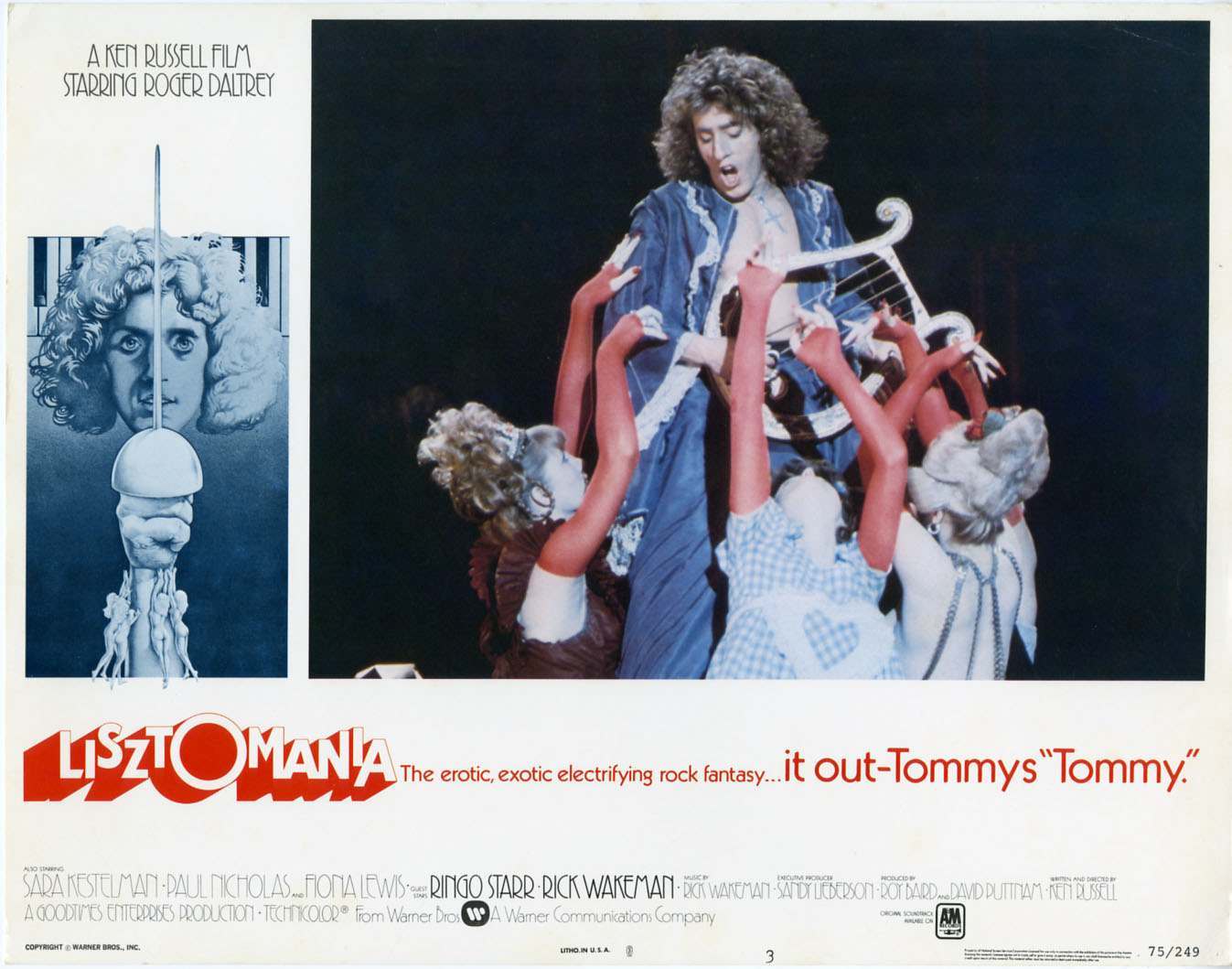 They did a lot of drugs in the seventies. A lot of drugs.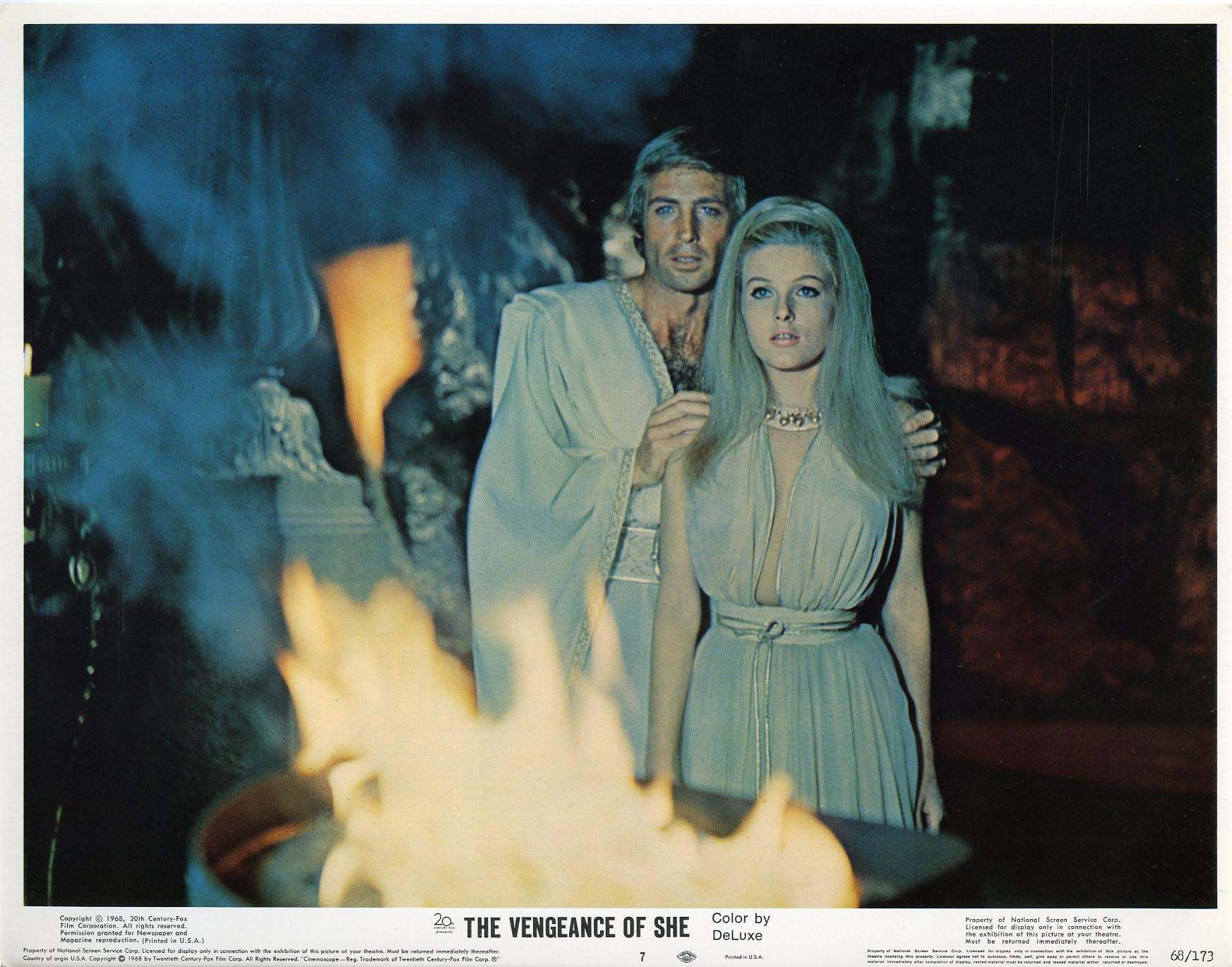 This Hammer sequel to She (1965) rides on its only asset – the smoking hot Czech actress, Olinka Berova. Haven't heard of her? Supposedly, she was deported from the UK under suspicion of espionage. She subsequently married a rich Hollywood producer and lived happily ever after.