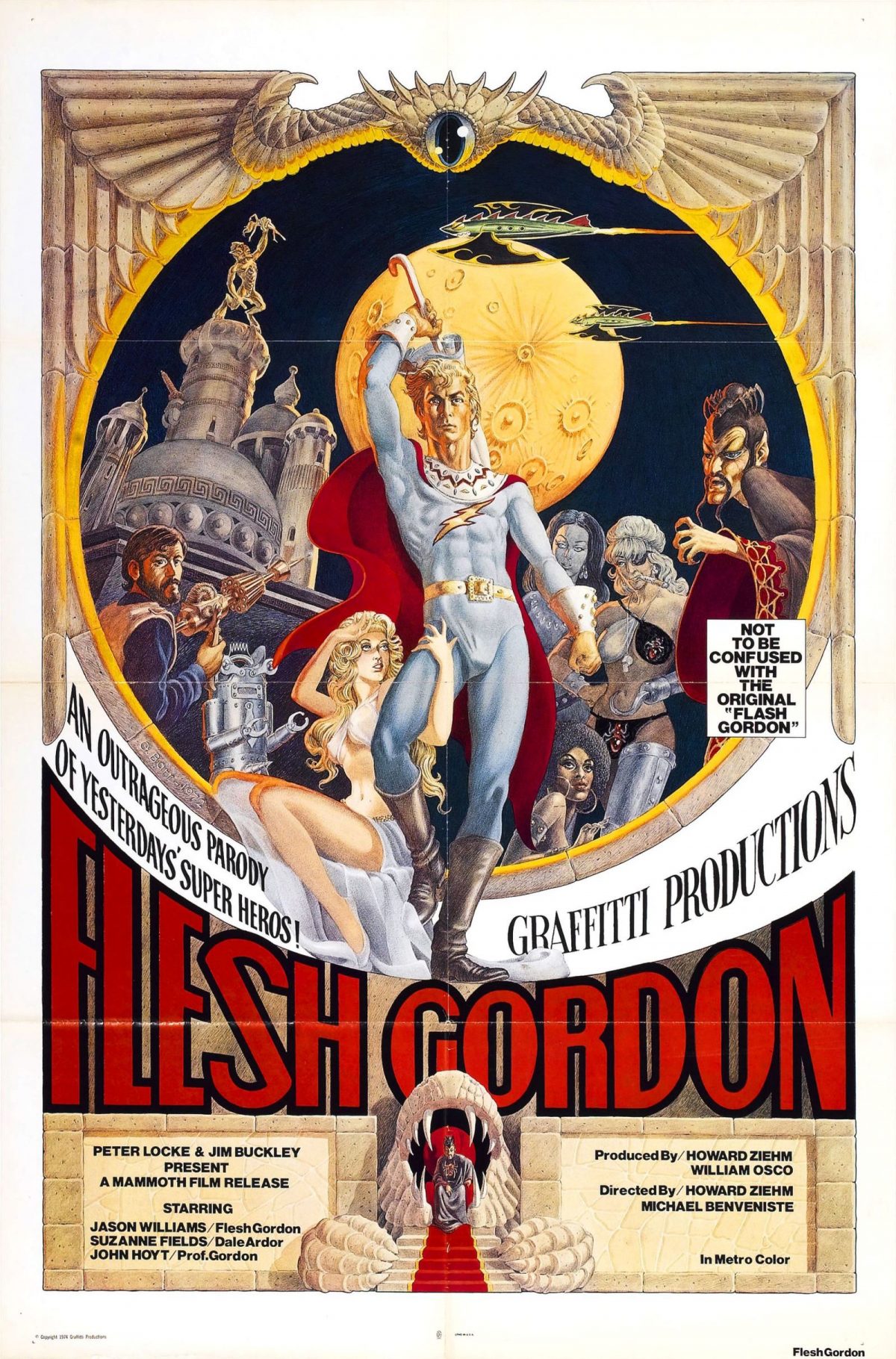 On a planet faraway, etc., someone is trying to destroy our world…
Welcome to the Planet Porno, where evil Emperor Wang the Perverted (a clue there, methinks) has his nasty sex ray pointed at Earth. Every time ole Wang shoots off a blast of sex ray at Earth people go sex-mad. (Shurely this is like Tinder?–Ed.) Picture the scene: dogs making it with cats, people fucking in the street, orgies on every corner. Or, what Newcastle was once like on a Saturday night.
But now, everything has got out of hand (ahem…) and every time Wang lets one off Earth prepares to die with a bang and a whimper.
But wait.
All is not lost. There is a hero who can save us all…
Meet Flesh Gordon ("Hi, how are you?"). Who, by some inexplicable freak of nature, is unaffected by Wang's evil ray.
Here begins Michael Benveniste and Howard Ziehm's 1974 comedy-sexploitation flick Flesh Gordon–an "outrageous parody of yesterday's superheroes."
Anyone who's seen the original Flash Gordon–either the big screen movie or the Saturday morning serial–will know what comes next…No, not more paper handkerchiefs, but a storyline that goes something like this:
Our hero, Flesh (Jason Williams) teams up with dishy Dale Ardor (Suzanne Fields) and crackpot scientist Dr. Flexi Jerkoff (Joseph Hudgins) to defeat the evil Wang (William Dennis Hunt)–you can tell they had fun making these names up. Our intrepid trio blast-off to Porno in a rocket ship, which seriously just happened to be lying around.
Arriving on this distant planet, our three spaceketeers meet Prince Precious (Mycle Brandy) the rightful king of Porno and his band of merry men; Queen Amora (Nora Wieternik); the Great God Porno—a Ray Harryhausen-type monster voiced by Craig T. Nelson; and a bunch of insatiable raping robots. It was the seventies…okay?
Apparently thrills, comedy, and action ensued…
As you can imagine, with a storyline so close to the original Flash Gordon, Universal Studios considered suing Benveniste and Ziehm for copyright infringement. Somehow our pair of cheeky filmmakers managed to avoid any legal proceedings by claiming (and I kid you not…) that their movie was an homage to Universal's original Flash Gordon. A defence to remember for future reference…
They also had their movie posters labelled with the caveat: "Not to be confused with the original Flash Gordon." As if…
Flesh Gordon was originally intended as a hardcore space age sex romp but "the filming of such material was illegal in Los Angeles at the time it was made (hard as that may be to believe now)"
…to prevent their prosecution for pandering, the filmmakers were forced to surrender all such footage [to] the L.A. vice squad, and Flesh Gordon was released without explicit pornographic content.
The finished movie is best remembered for a few risque jokes and some fun special effects created by amongst other Rick Baker, who went onto better and greater things. That said, Flesh Gordon will always live long in the imagination for what it could have been rather than what it delivered.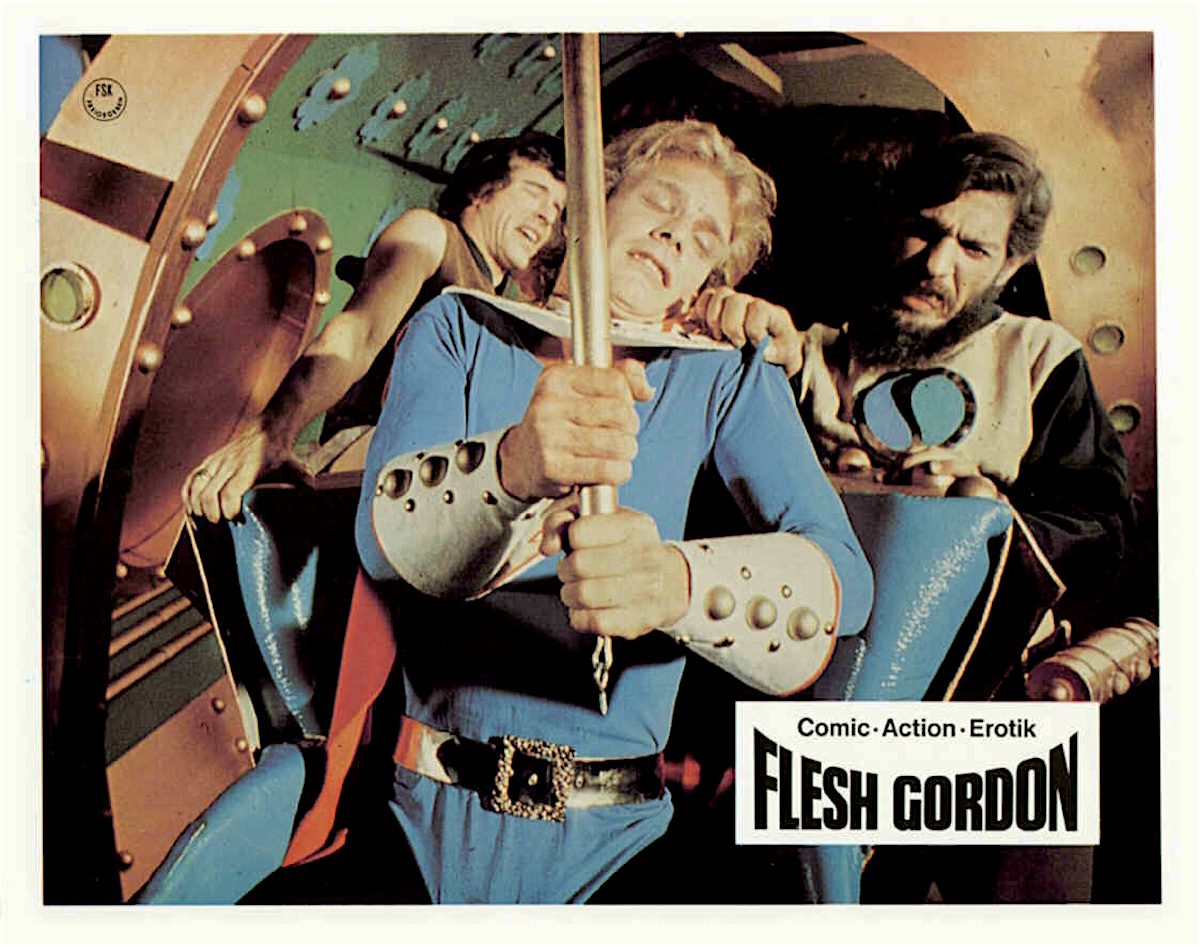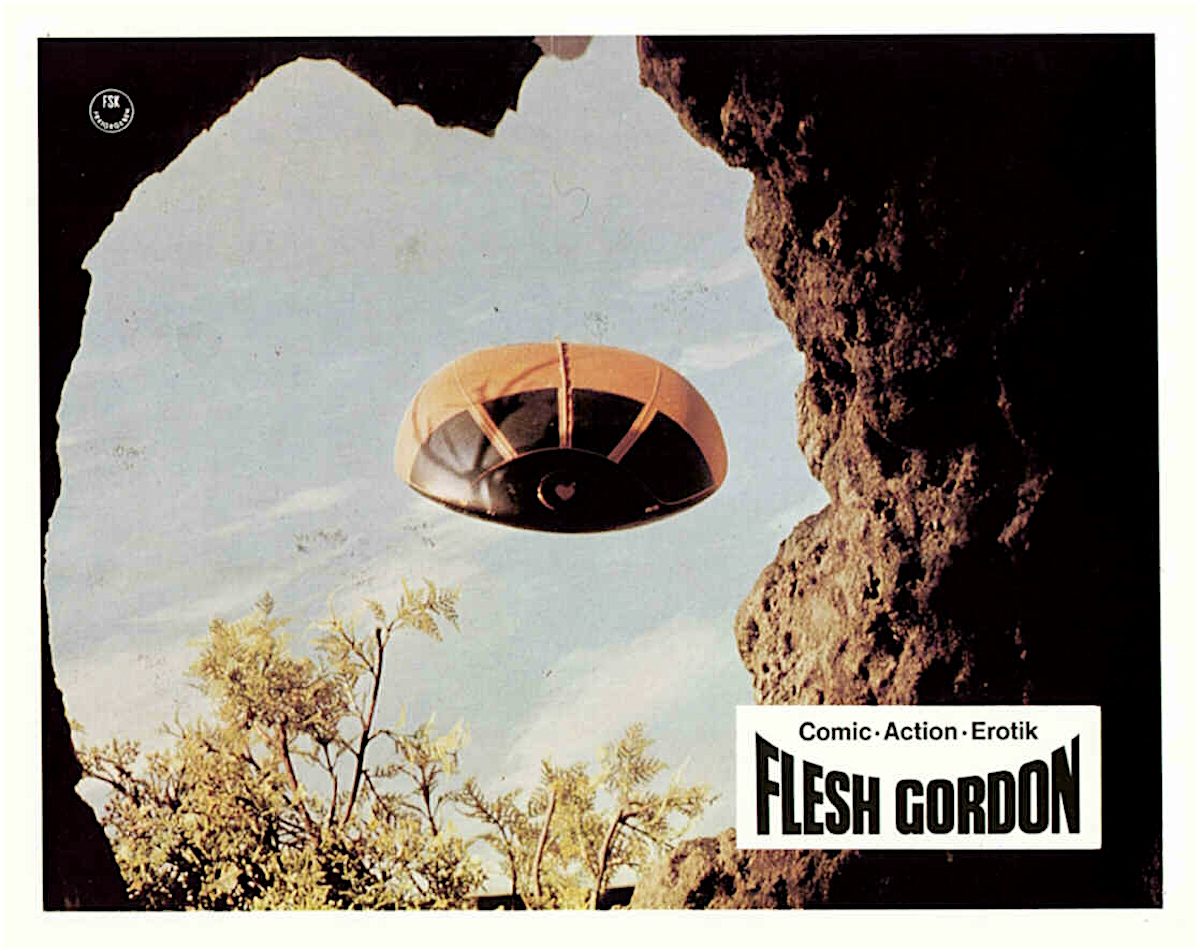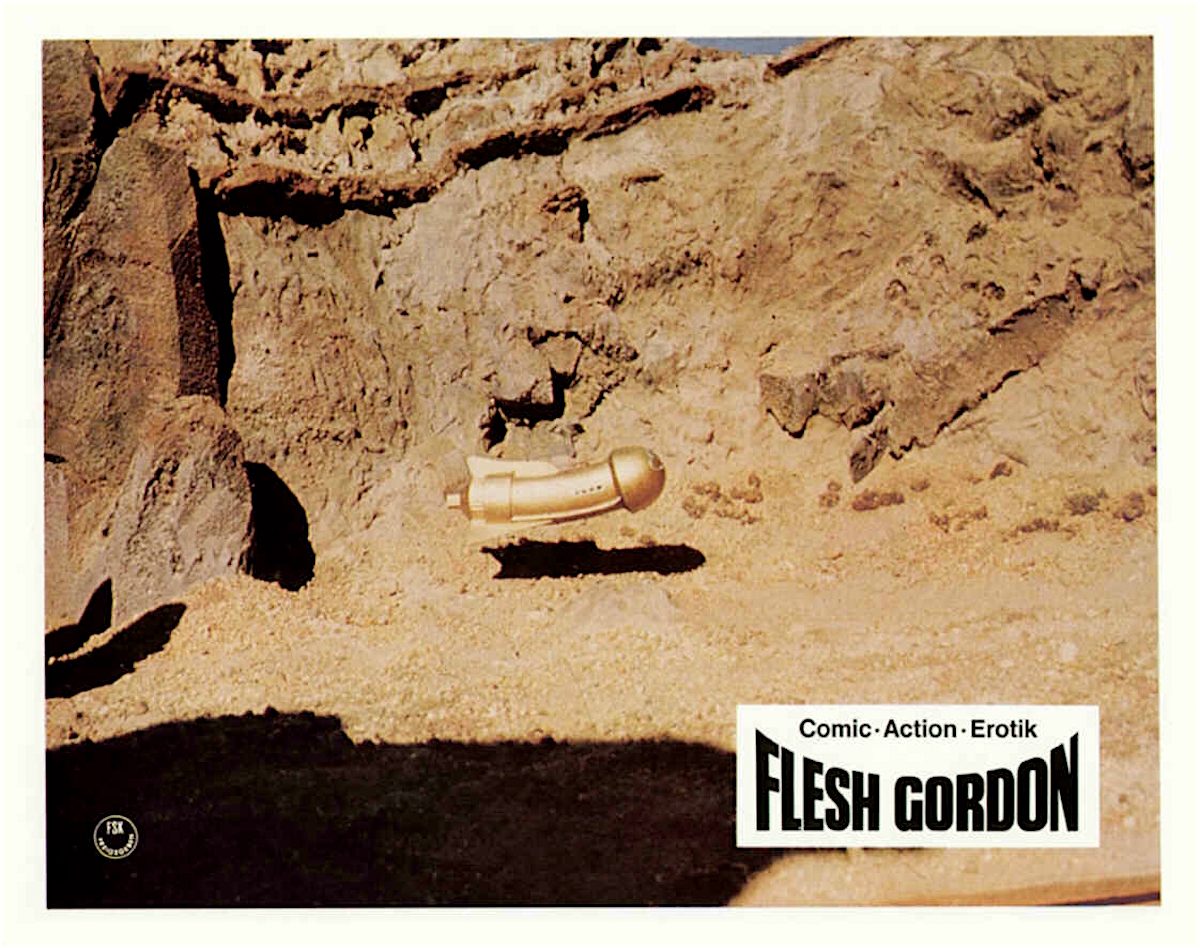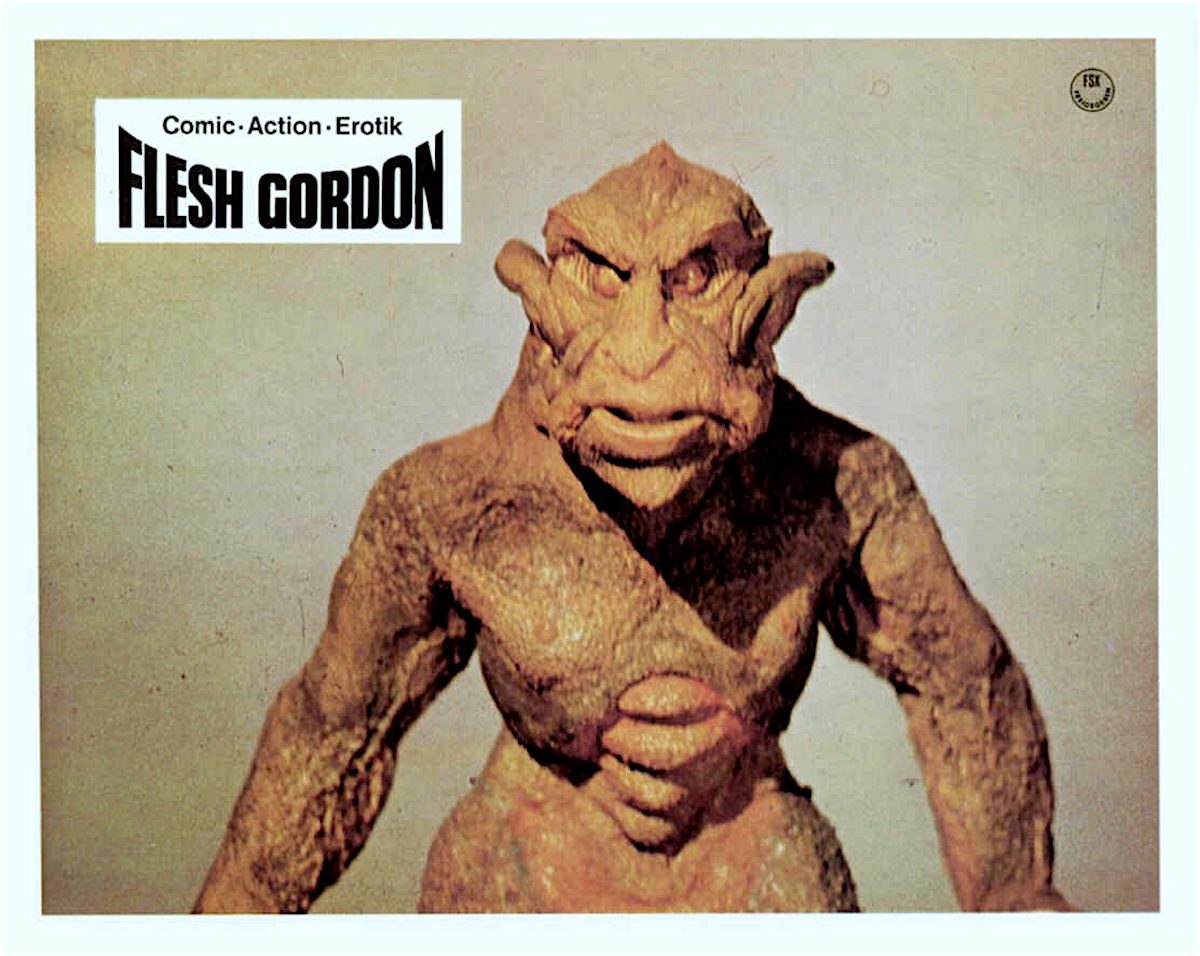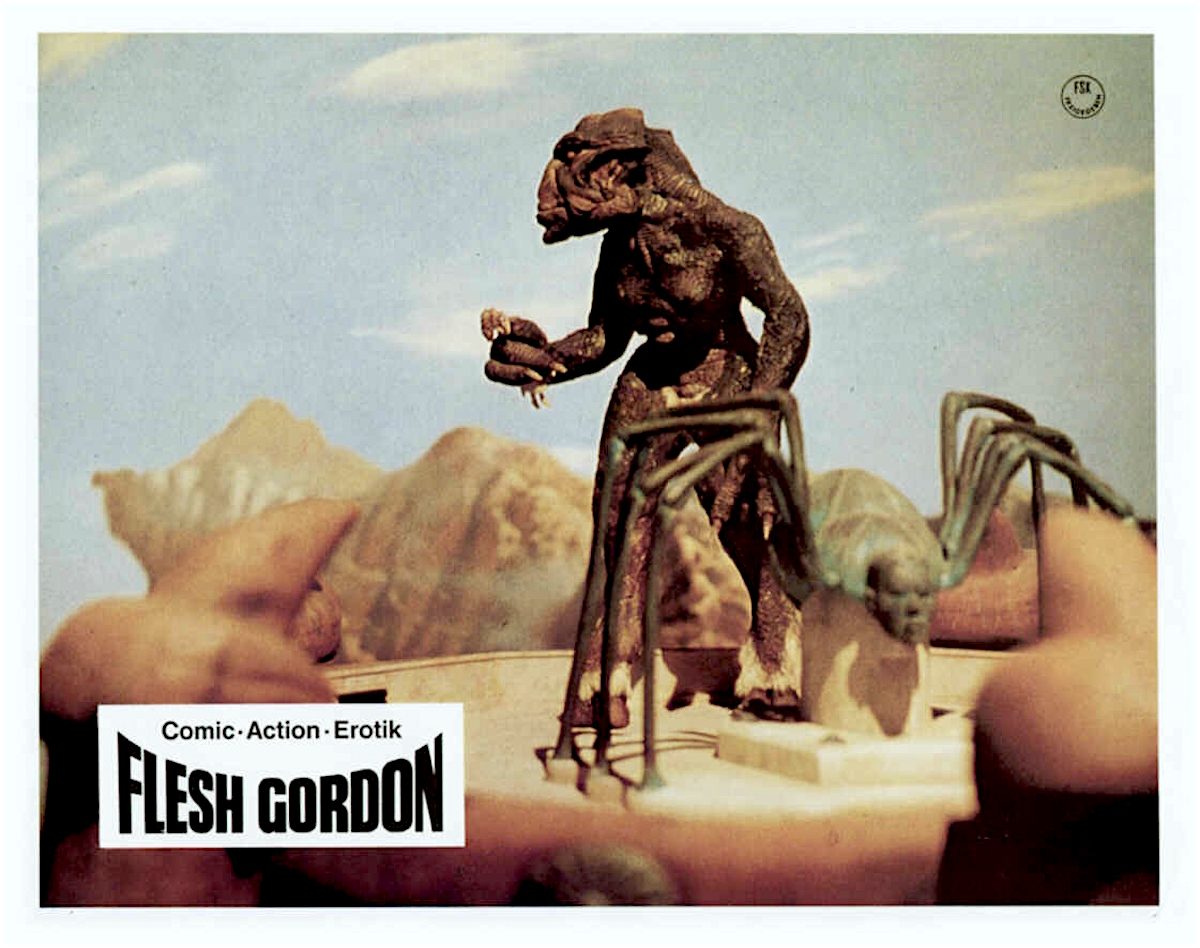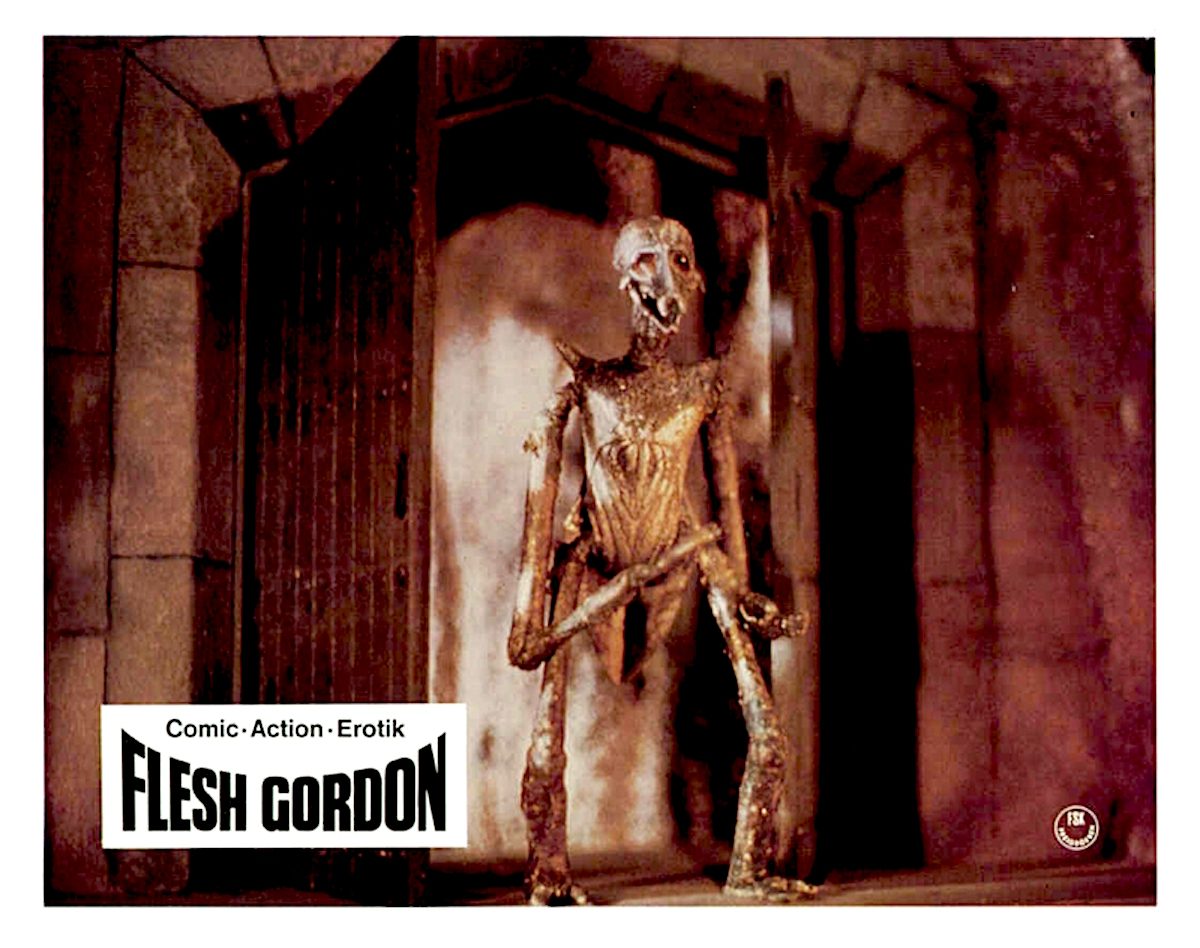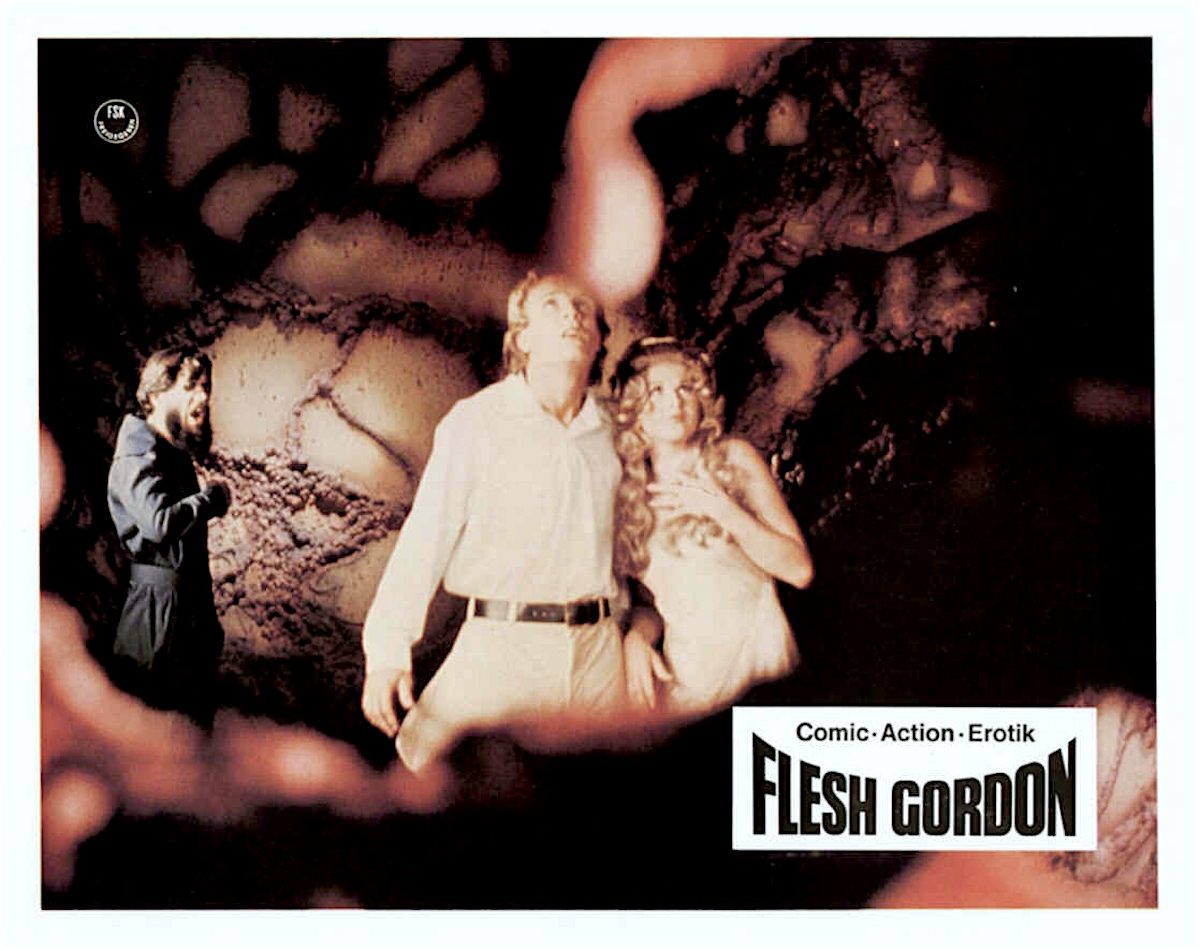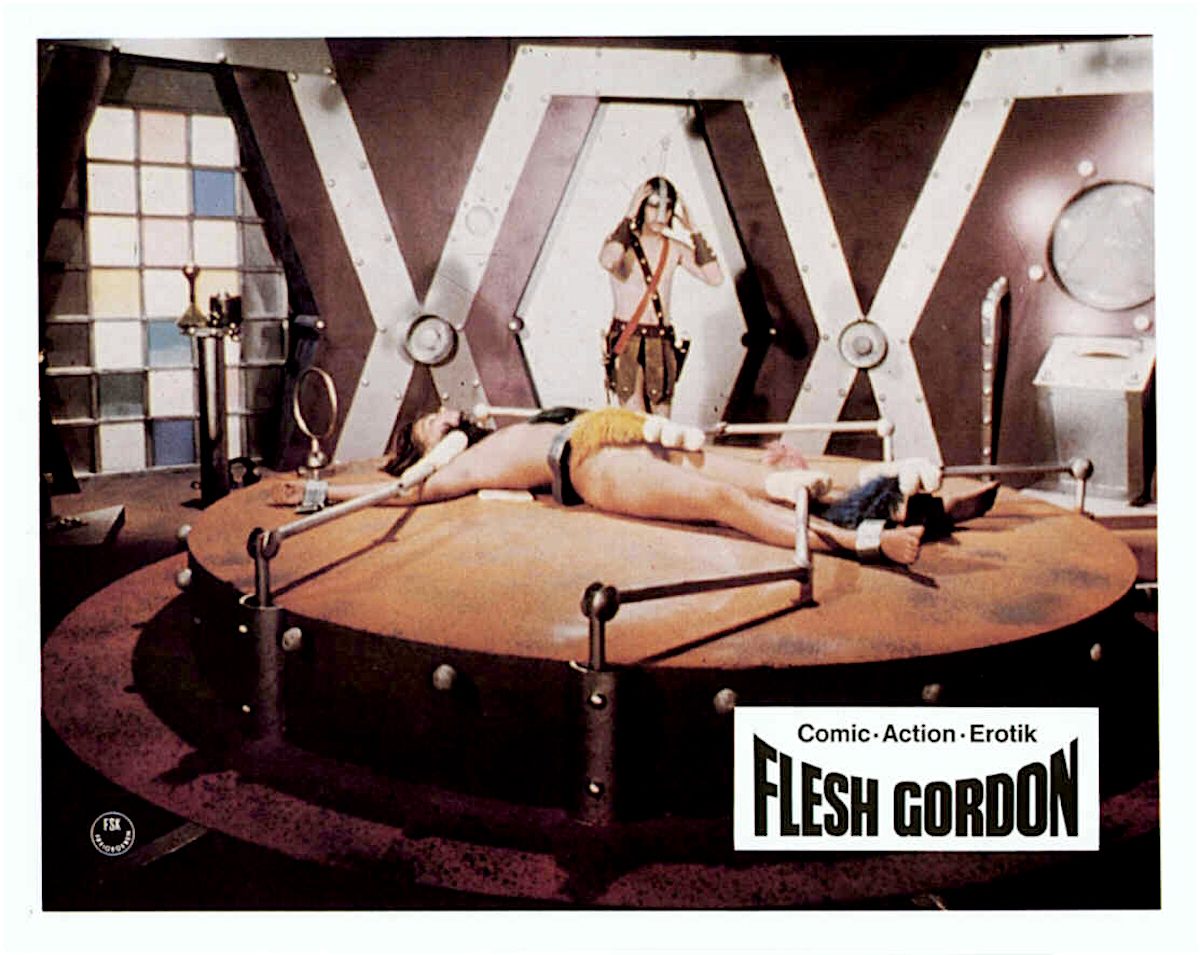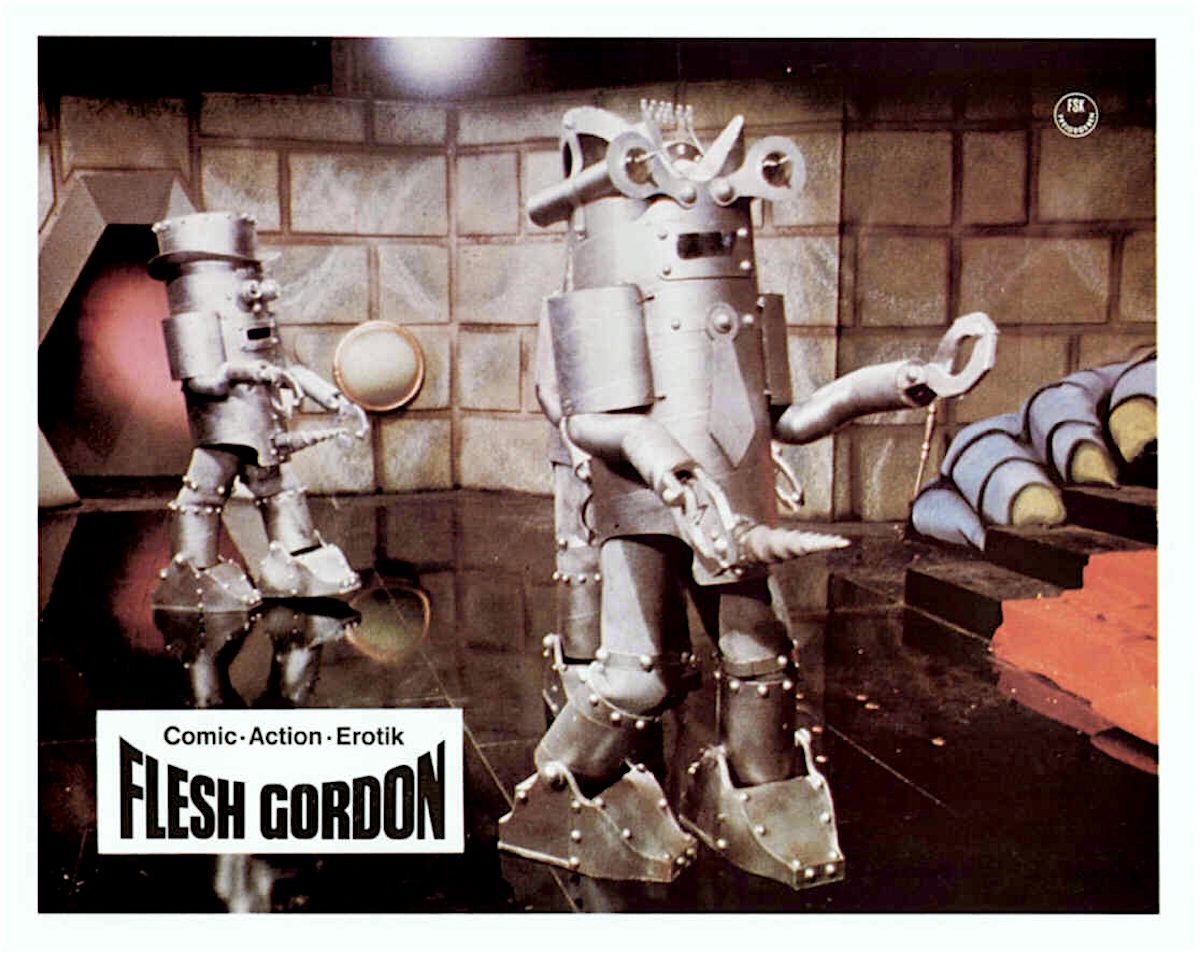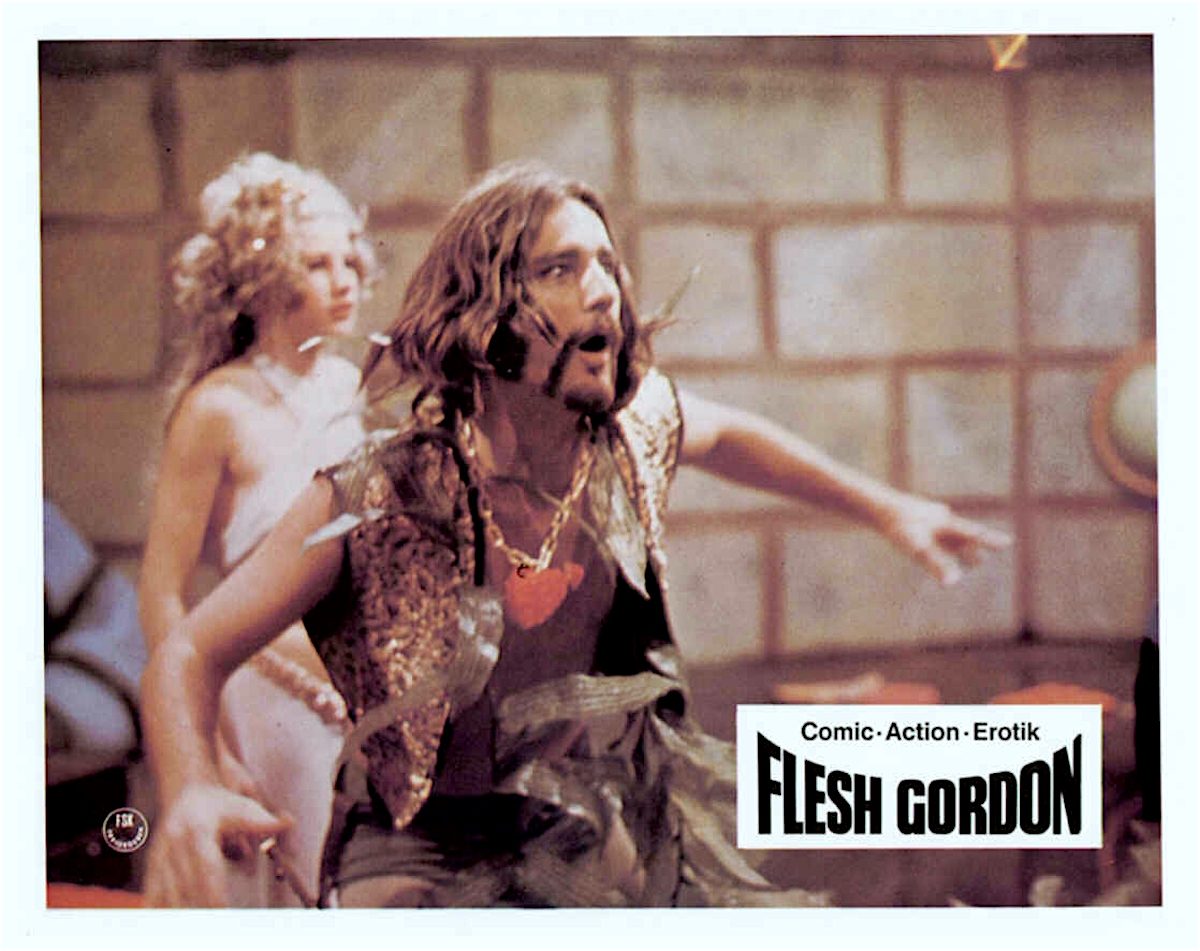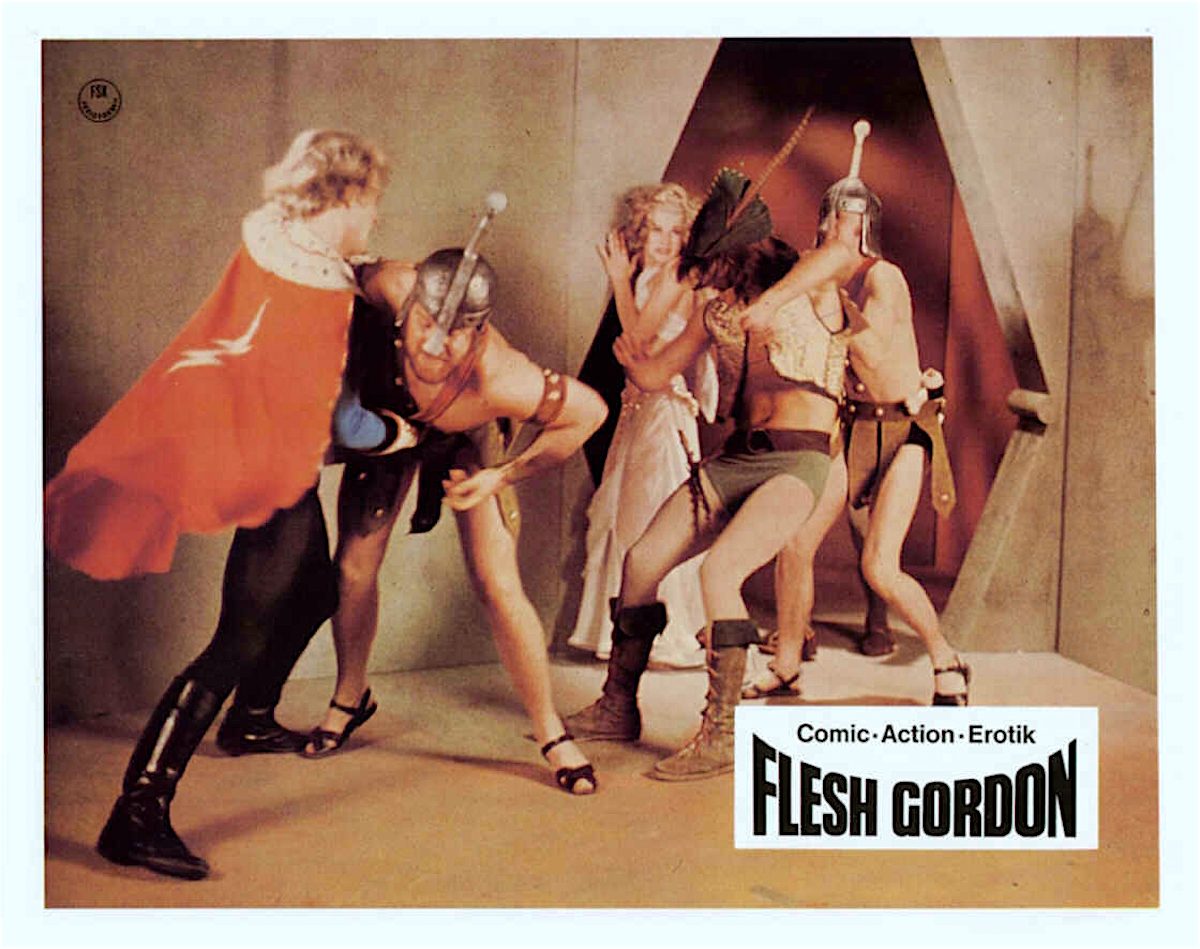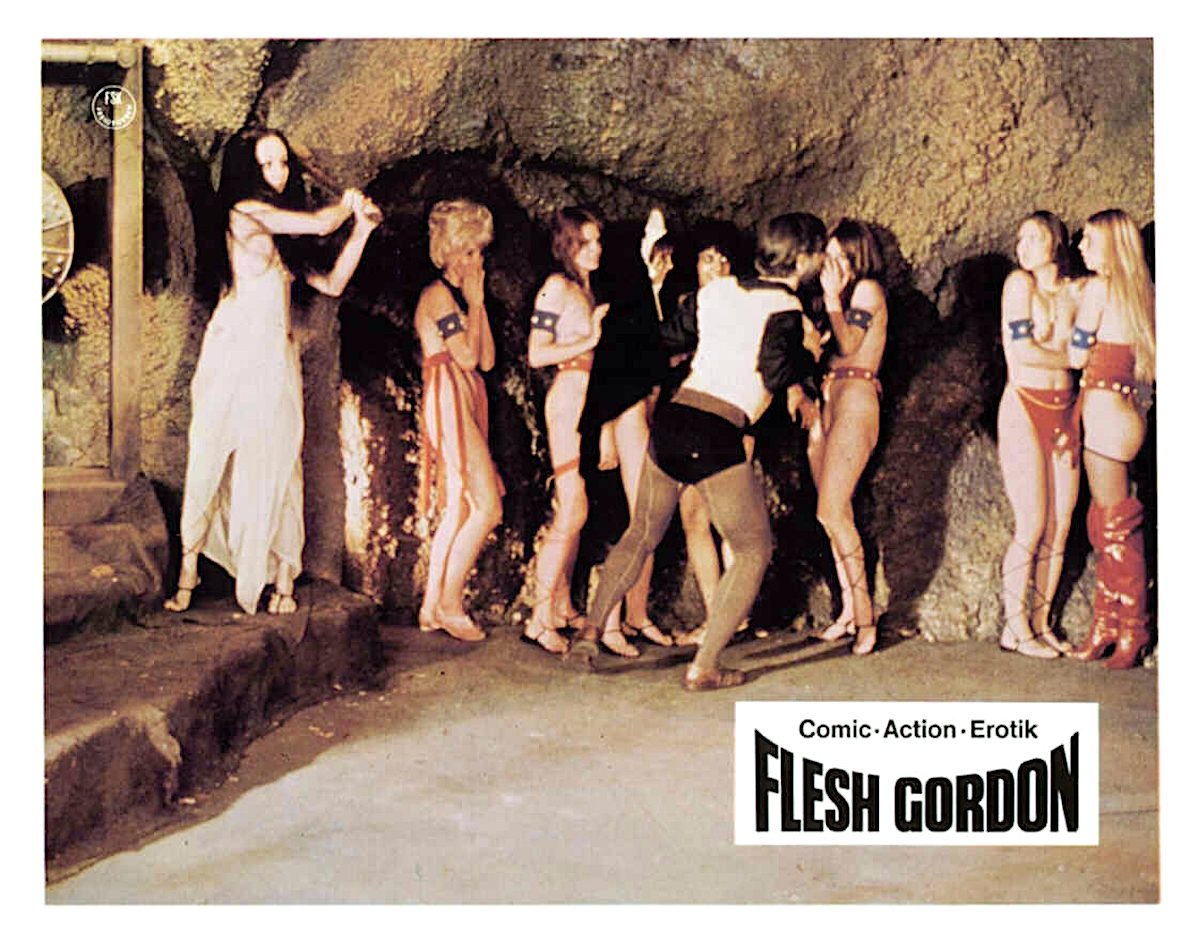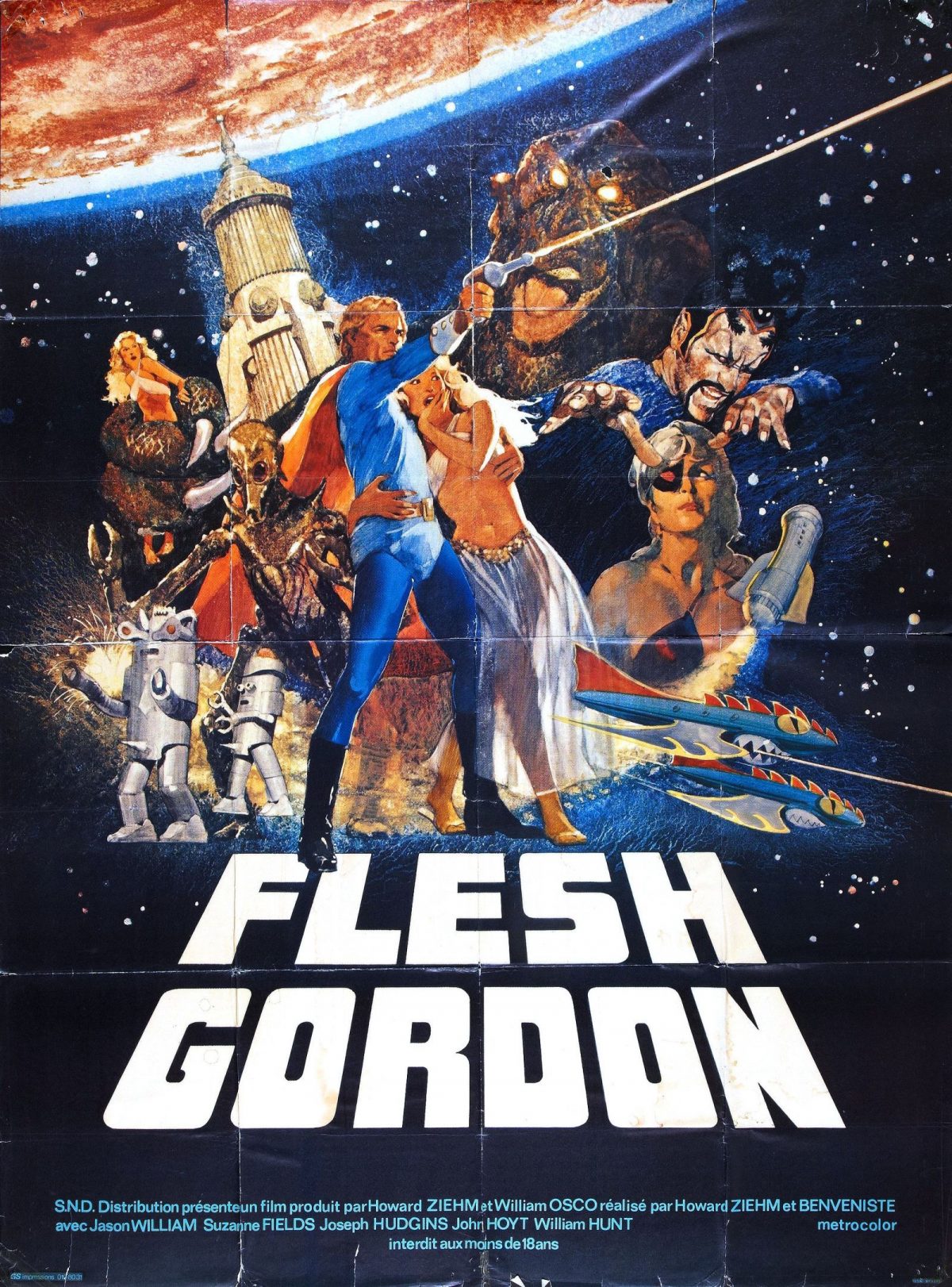 H/T Dead Still Alive and Gizmondo.