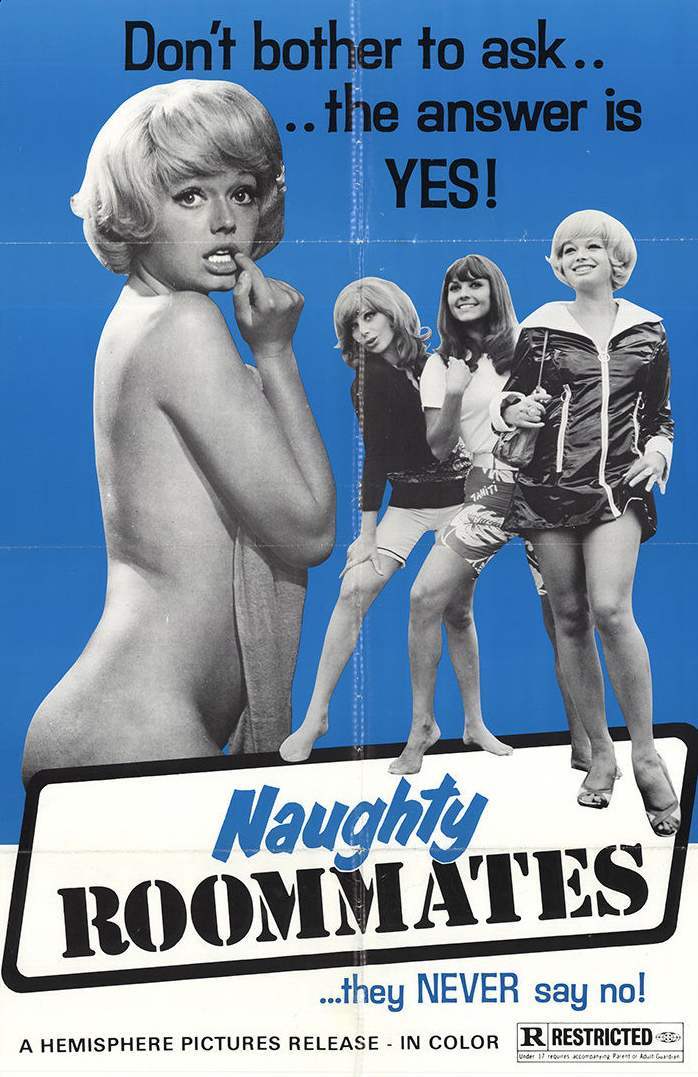 "Don't bother to ask… the answer is YES!… they NEVER say no!"
Well, I was going to inquire whether they had moral objections to pre-marital sex. I'm so disappointed.

"See it with the love of your life…. or your wife."
Unfortunately, Massage Parlor '73 and Sex Clinic '74 would soon be followed by Gonorrhea Infection '75.

"A super charged girl! Always ready for action… of any kind!!"
And yet, so unready when it comes to selecting an appropriately sized crime fighting outfit. Perhaps, she has depth perception issues.

"They can be very, very friendly"
…. but they're self-service girls, so you're probably out of luck.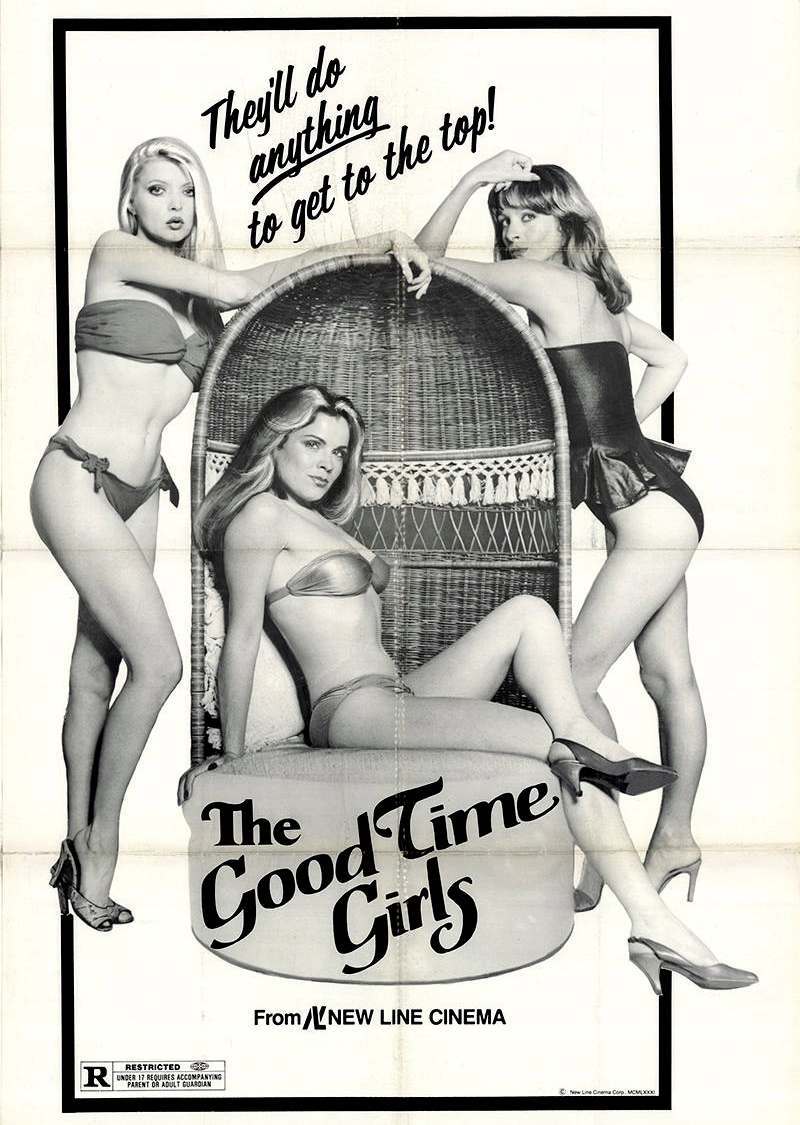 "They'll do anything to get to the top!"
What's with all the high back wicker chairs in sexploitation posters?

"They can't wait for their next hot date"
A warning to men – if your girlfriend has a picture of a rabid maniacal beaver hanging on the wall, you may be unprepared for what's about to take place.

"The Specialist: they called her for the jobs no one else could handle!"
Yes, for a highly specialized job, they called a specialist. Novel idea. (Starring Adam "Batman" West)

"Her husbands get everything that's coming to them… She just gives it to them a little early!"

"She forced her husband's son to commit the ultimate sin!"
… you mean, she made him wear pleated shorts? That bitch!

"When Hugo decides to pedal it… all the girls want to go for a ride!"
With a title like "Hugo's Magic Pump" you know it's got to be good…. although, "Best comedy of the year" might be a stretch.

"It was easy to penetrate the girls' hideout…"
Do you get the feeling that they were having a little fun with their word choices on these posters?

"You don't have to assault a groupie… you just have to ask!!"
We'll that's some useful information. No need to go through the bother of sexual assault, when all you have to do is just make a request. Your helpful timesaver tip of the day.

"Anybody's Back Seat will do… as long as he's going her way."
You mean, if he's going the opposite direction, his back seat won't do? The second part to this tag line just made things confusing.

"Million dollar fold-outs who never hold out!"
It's a dandy tagline. However, the one at the bottom takes things to the next level of sleazy double entendre: "The girls with the centerfold spreads". Yeesh.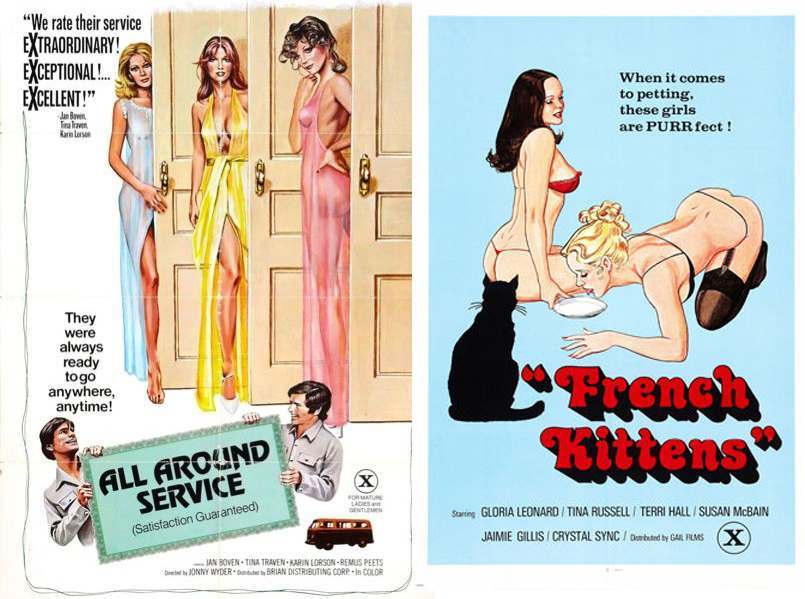 When it comes to taglines, I don't know if these two can be beat:
"eXtraordinary! eXceptional! eXcellent!"
"When it comes to petting, these girls are PURR fect!"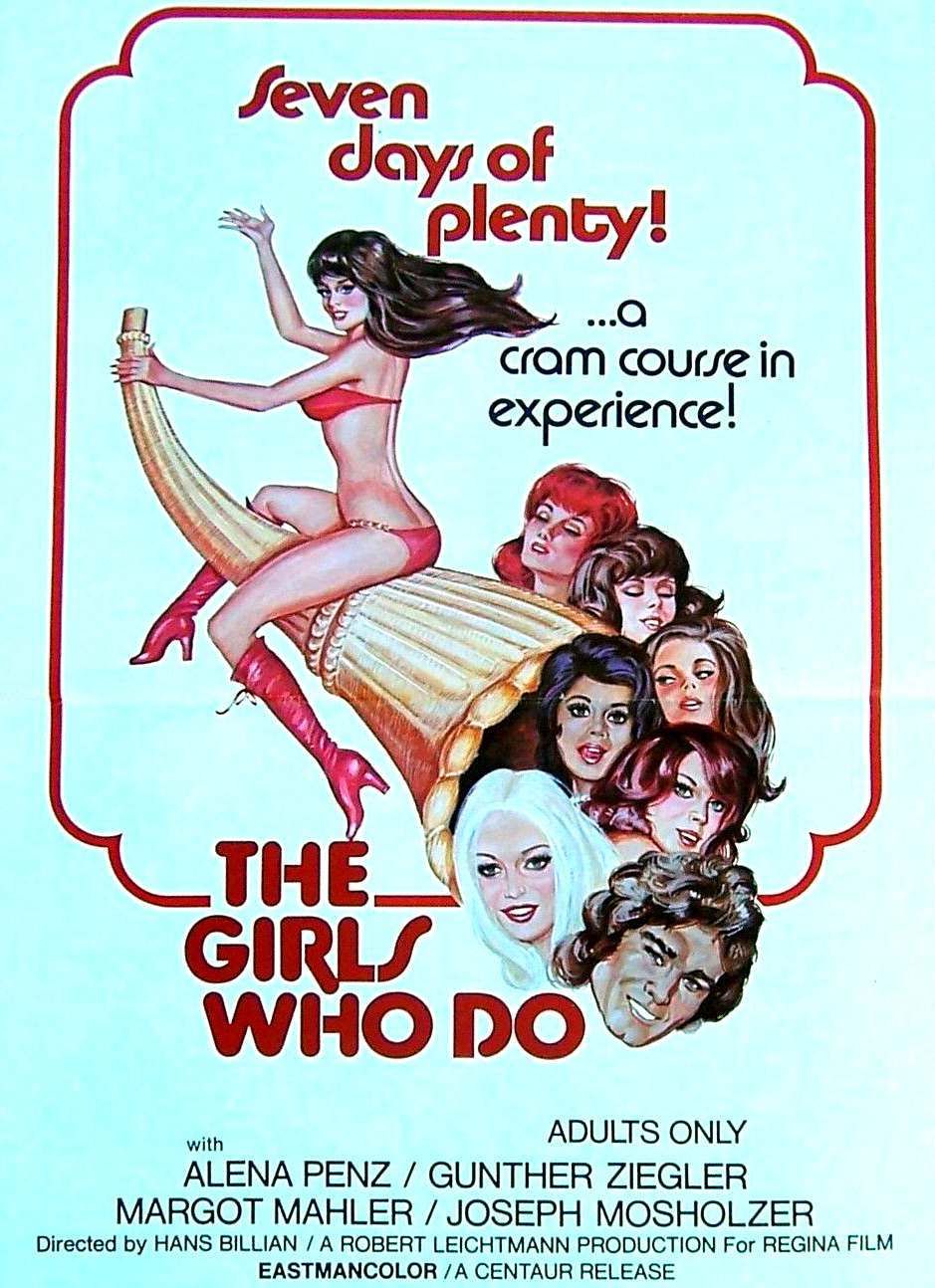 "…a cram course in experience!"
I guarantee you this is the only movie poster featuring a chick riding a horn-of-plenty containing a bunch of disembodied heads. So it's got that going for it.

"Nurses: Their bedside manner makes you feel good fast!"
"Nurses: They specialize in sexual therapy!"

"They obey no rules, only desires!"
To see a 1970s sexploitation flick in 3-D… I'm putting it on my bucket list now.

"You won't believe your eyes.. or your mouth!"
Wait – what?