"Found this 1985 knitting pattern book in a second hand book sale – felt the need to share them with the world," writes Wit Knits.
The book features faces from 1980s British TV. Actor Richard 'The Good Life' Briers, Joanna 'Avengers' Lumley, 'Mad' Lizzie Webb, morning telly's Anne Diamond, John 'I'm Free' Inman, Simon 'Hi-De-Hi' Cadell, Bonnie 'I'll scream and scream until I'm sick" Langford, impressionist Faith Brown, Matthew  'Game for a Laugh' Kelly, Christopher 'no job too small' Biggins and Gyles Brandreth, an actor who became a Tory MP.
Designs are by George Hostler.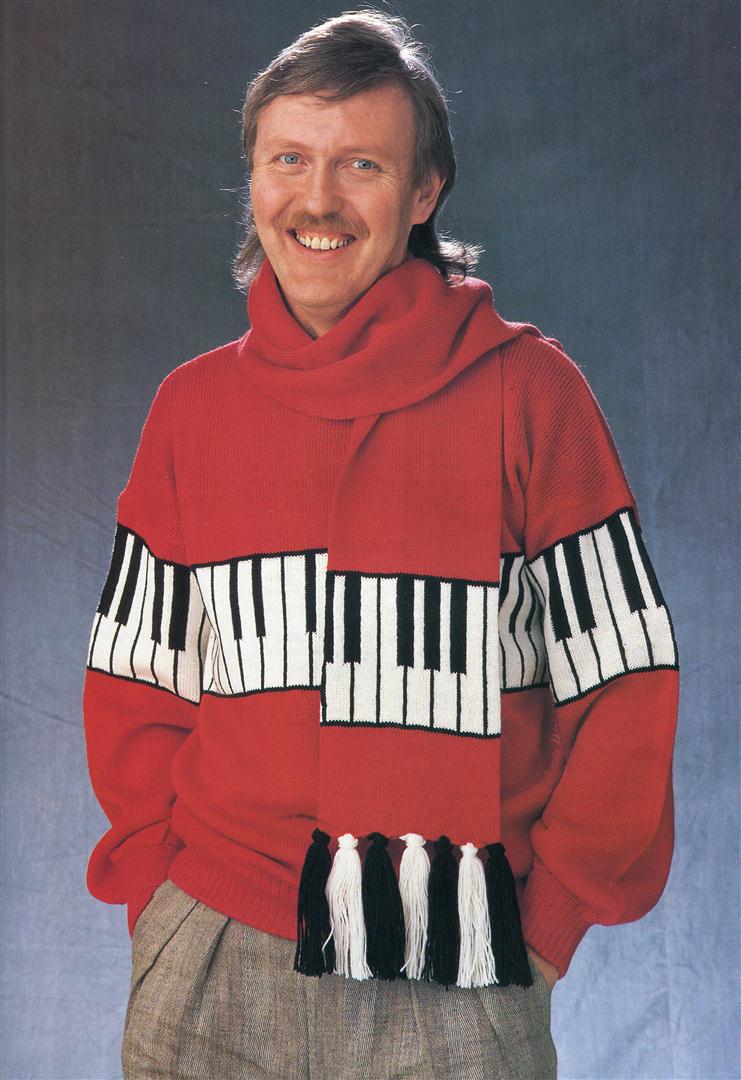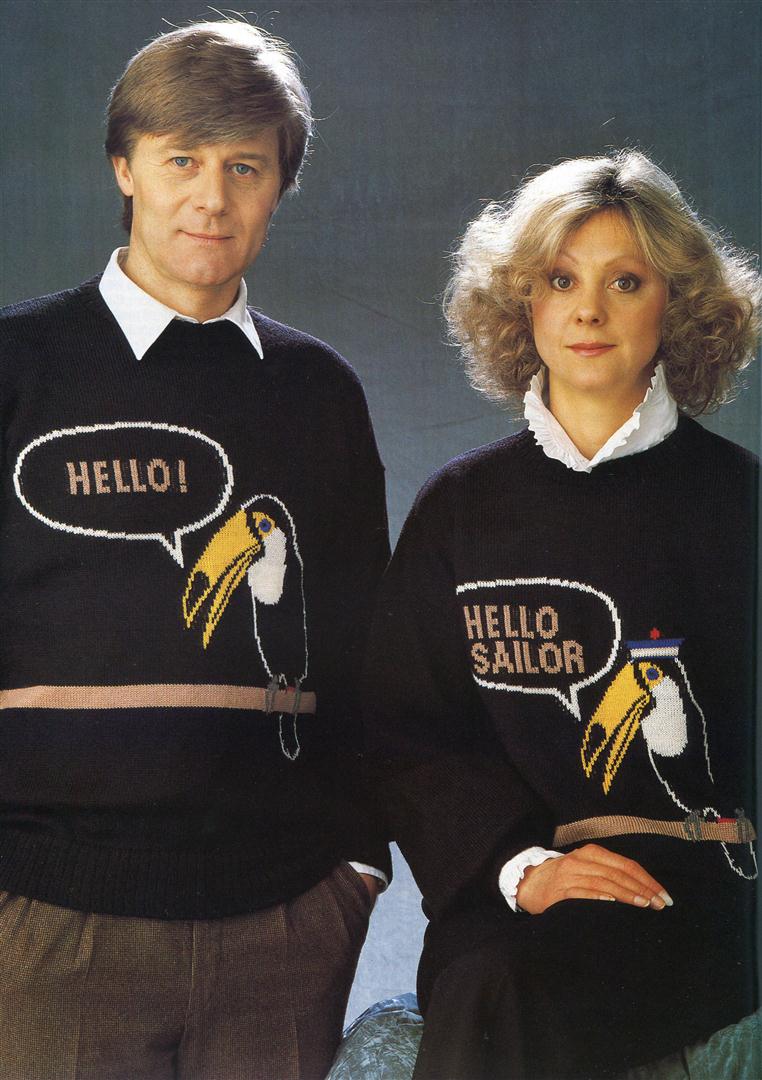 From Wit Knits. Lively and original hand-knitting design.  Via Wit Knits tumblr.