Knitting for men and action men has entertained us for some time. Whether it be men on vintage knitting patterns or Sam Barsky's knitted jumpers that recall places he's visited, knitting has brought joy to us for decades. Finnish artist Liisa Hietanen has gone one further. She knits life-size men and women from her hometown of Hämeenkyrö, Finland. Each creation is dressed in an exact reproduction of their own clothes. She also knits their cats and dogs. Liisa, who calls her series Villagers, says: "I meet my models in natural everyday situations. The process of choosing a model is intuitive. The person depicted might be someone I meet in the library, in the locker room of the gym, or walking their dog on the way home. I don't know most of my models beforehand but as the process goes on I get to know them."
The project is as warming as, well, wool. Her work celebrates people we pass in the street. If Madame Tussaud's can make effigies of famous oddities and legends in wax and pull in the tourists, why not remake the everyday people in cuddly wool and make them more accessible? Liisa did. And it's rather wonderful.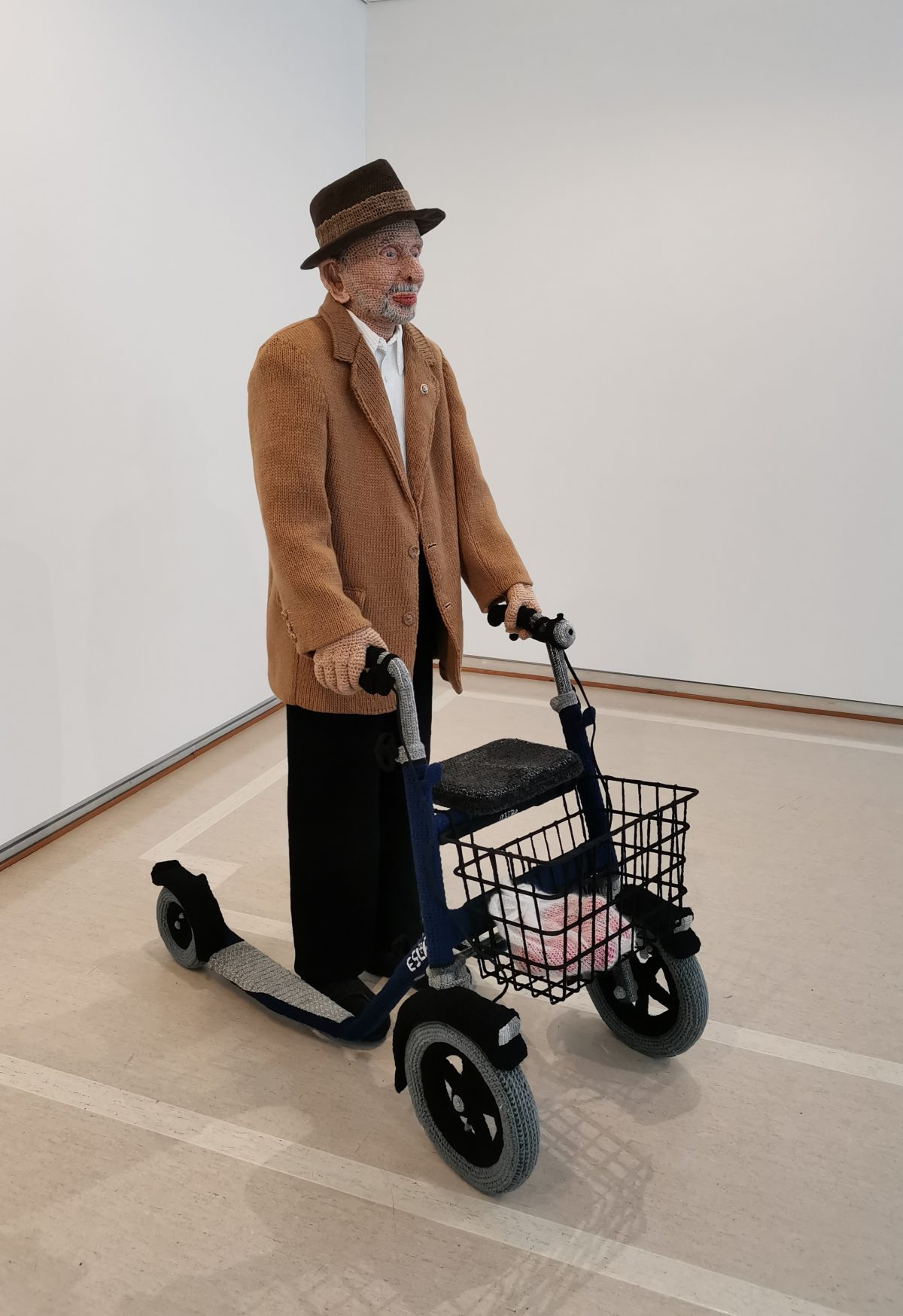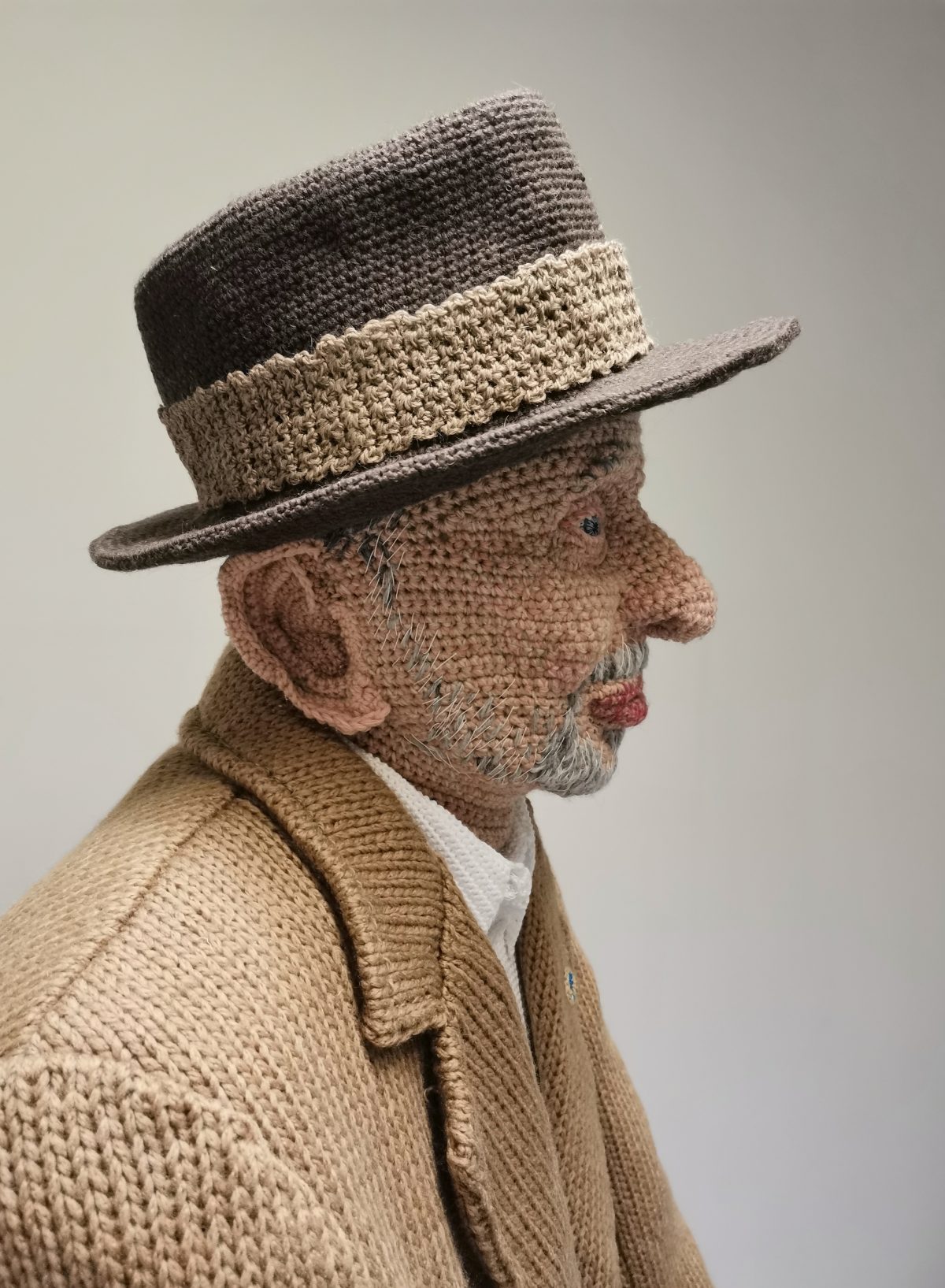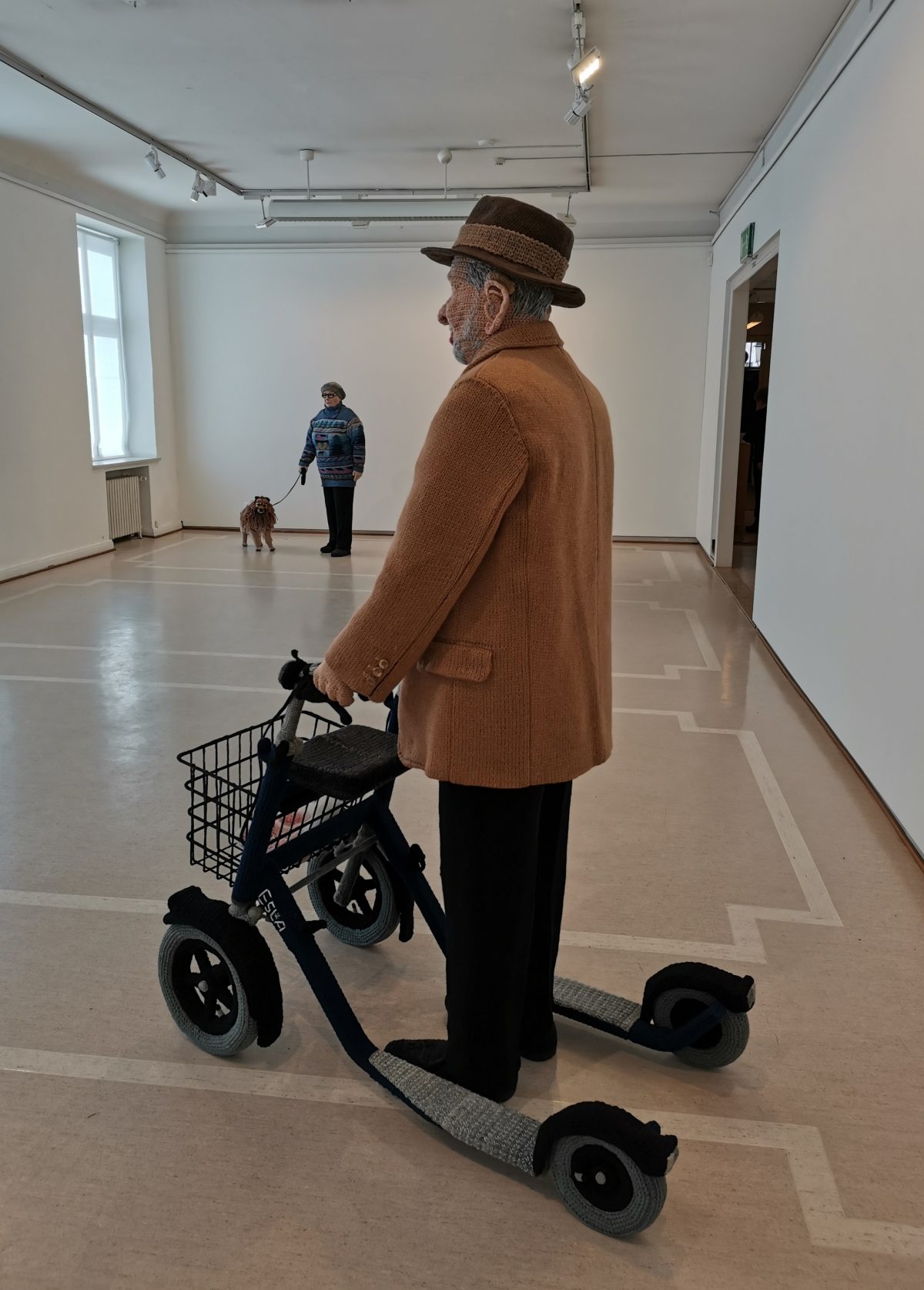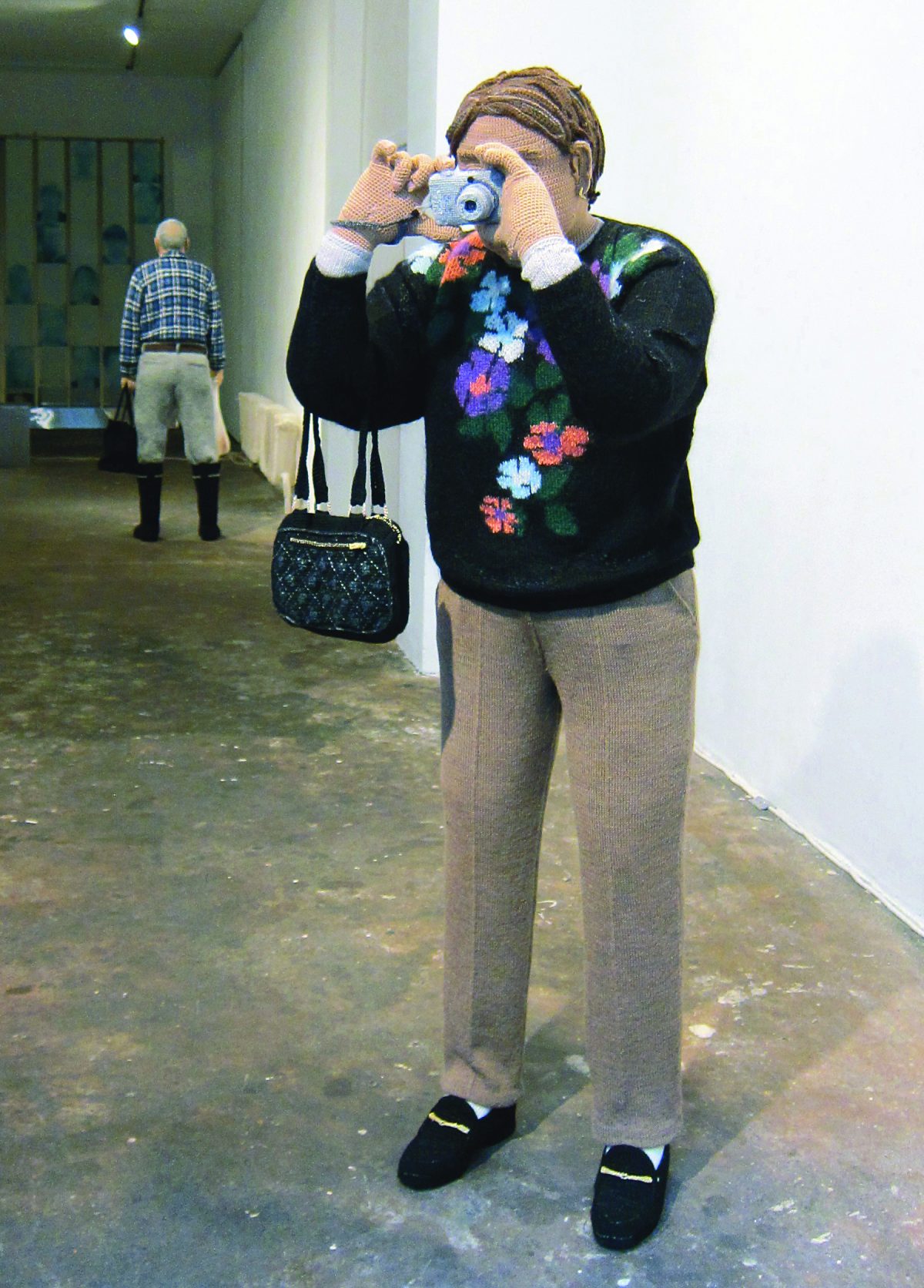 We put a few questions to Liisa:
How long does it take you to create a full-size human from yarn?
It varies very much because every sculpture is different. It takes some three months to make a person, but when there are other parts in the work such as a child with an adult or a dog, it takes even a couple of months more. Average four months might be close to the truth.
What's in the middle?
I weld a simple rebar frame inside the works so that they are firm and keep their position. I use concrete as weight so the works stand on their own. On top of the rebar I shape the form with foam and wadding. I sew fabric by hand on top of the fillings to finish the shape.
Has anyone bought their woollen-self?
No they haven't. The idea is rather that the work is communal and the works can be seen by public. First and especially here in Hämeenkyrö, where the series is made but also elsewhere in exhibitions. I think that is also what the models sign up for and are interested in being a part of.
 Have you created one of yourself?
No I haven't. I think depicting others characterises me better then making a self-portrait.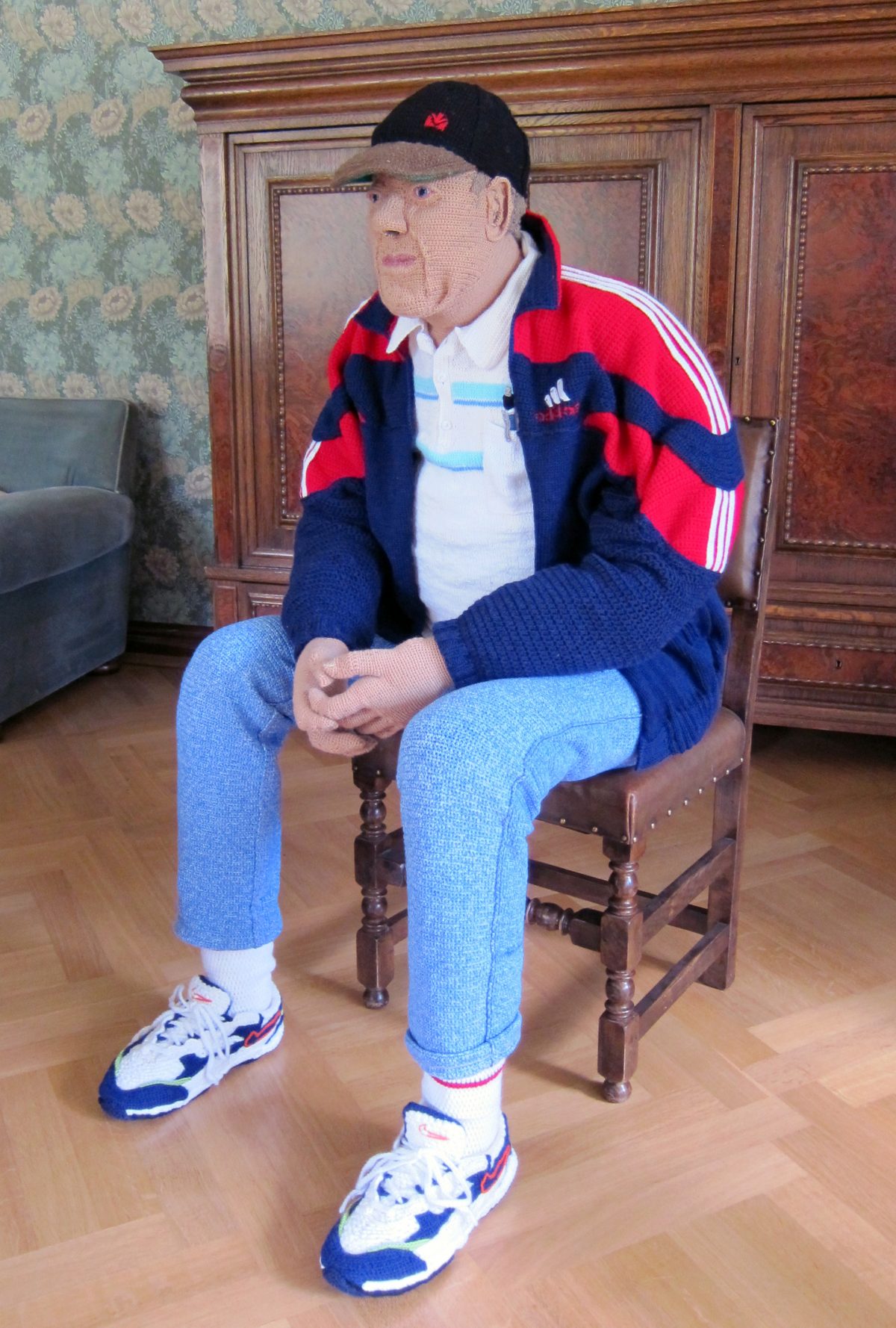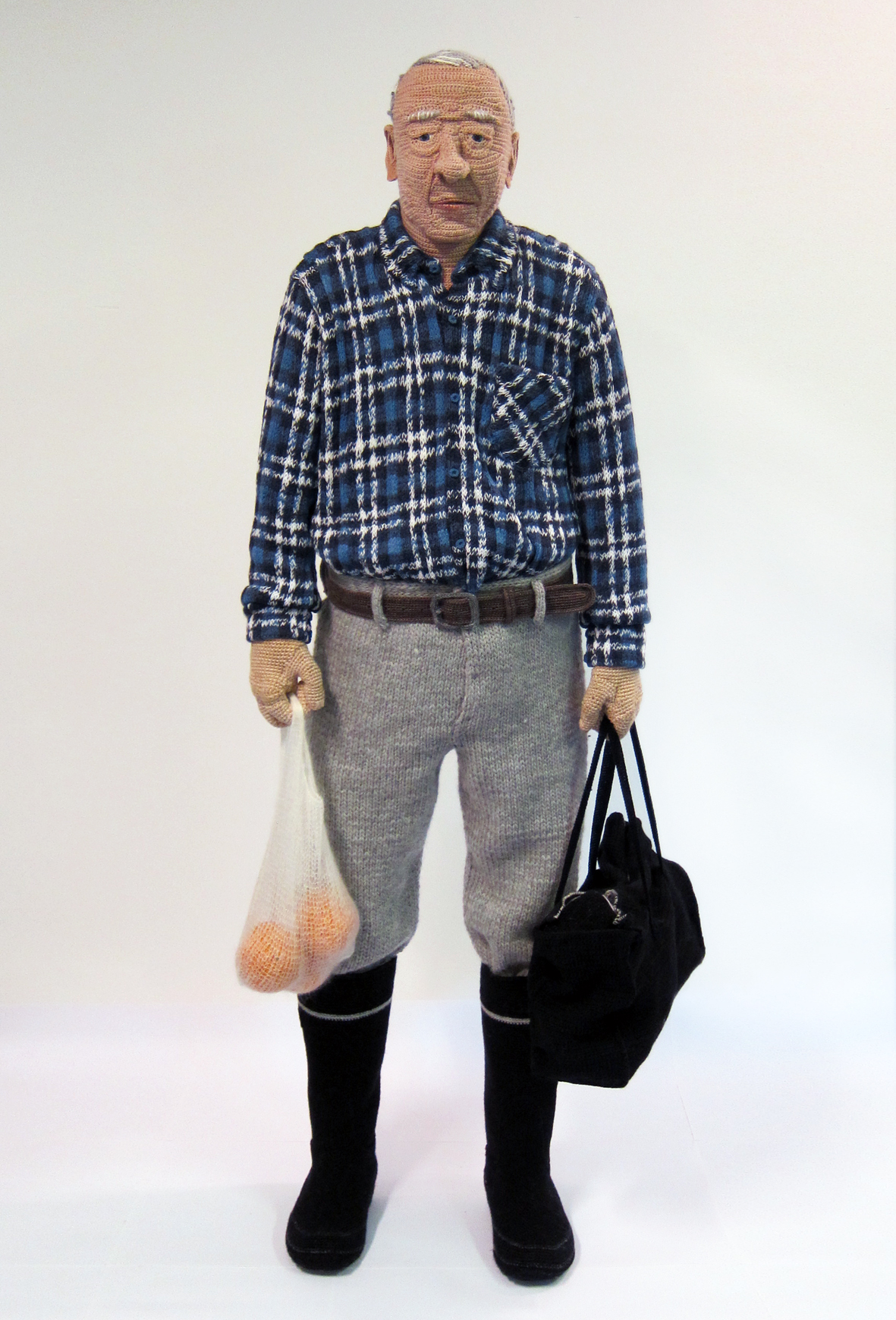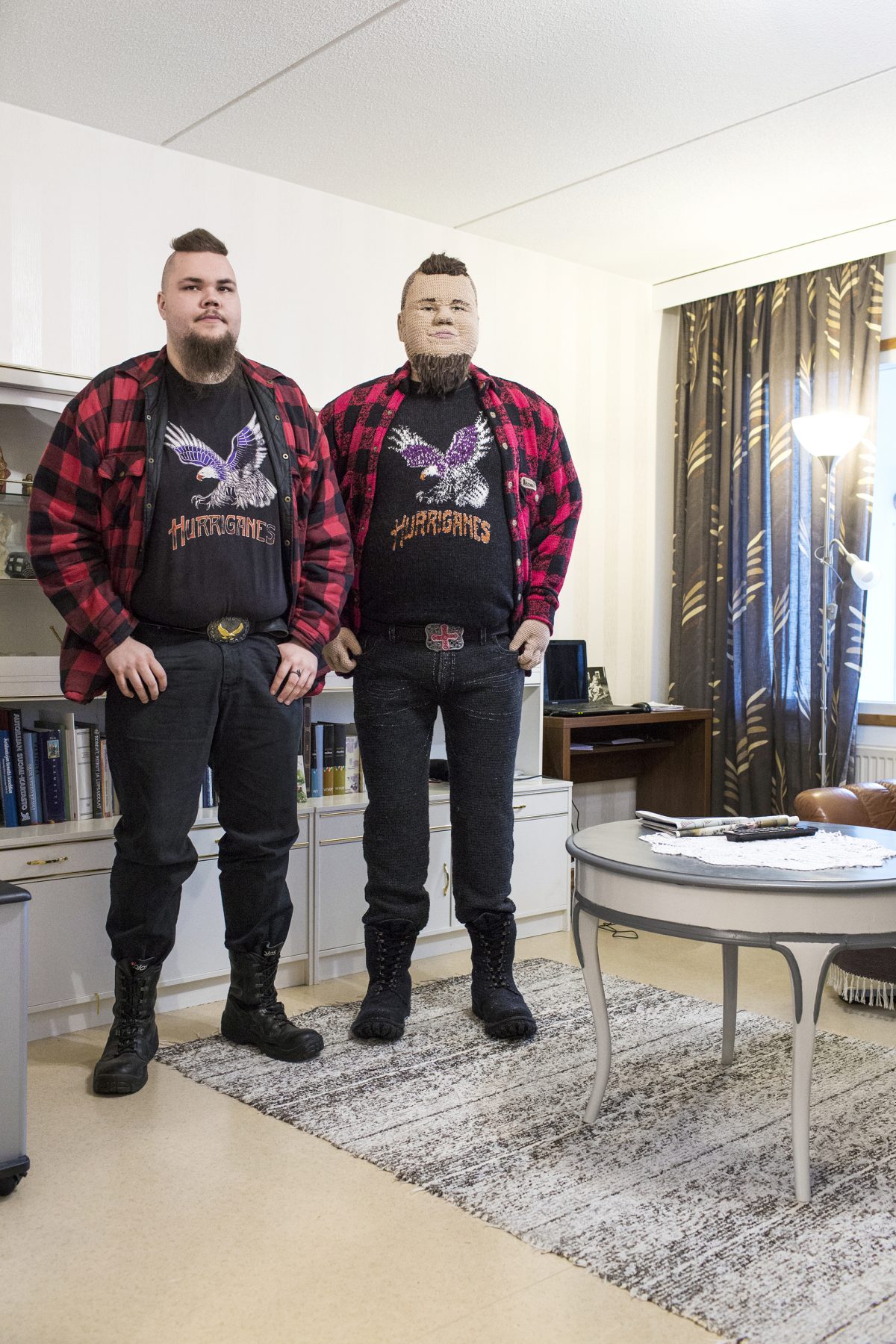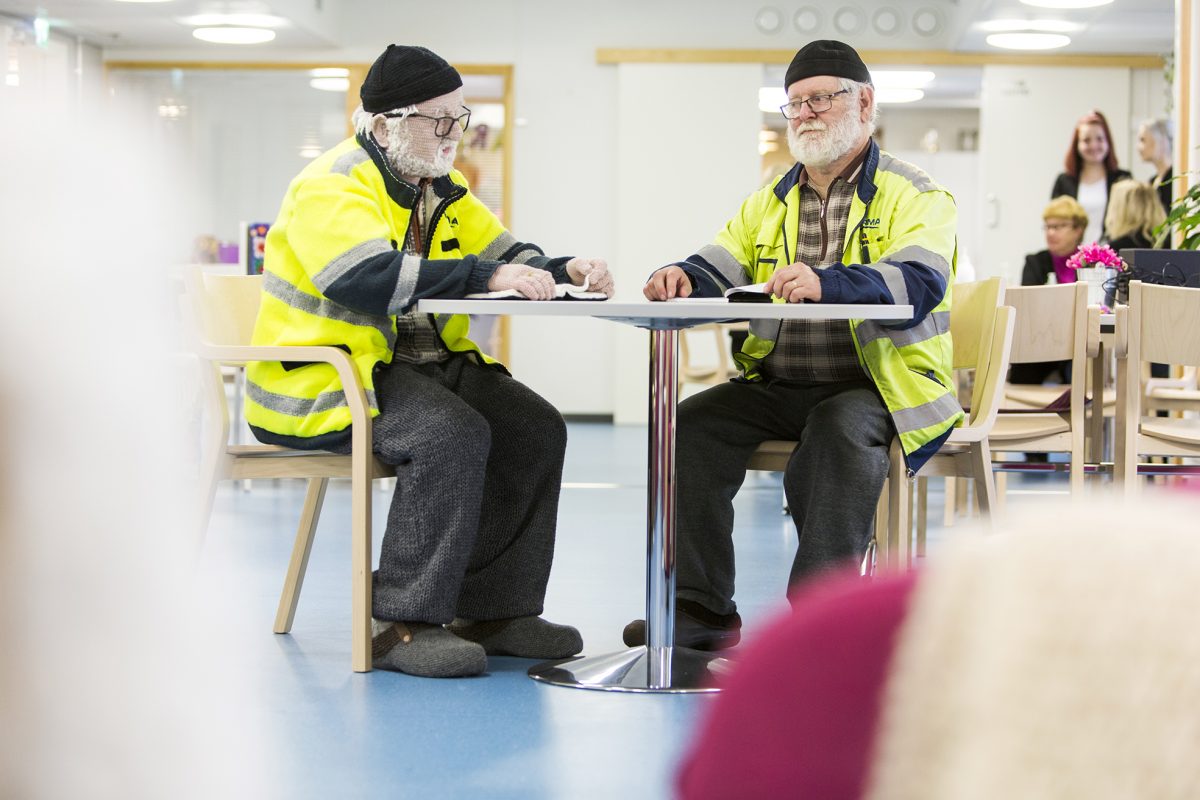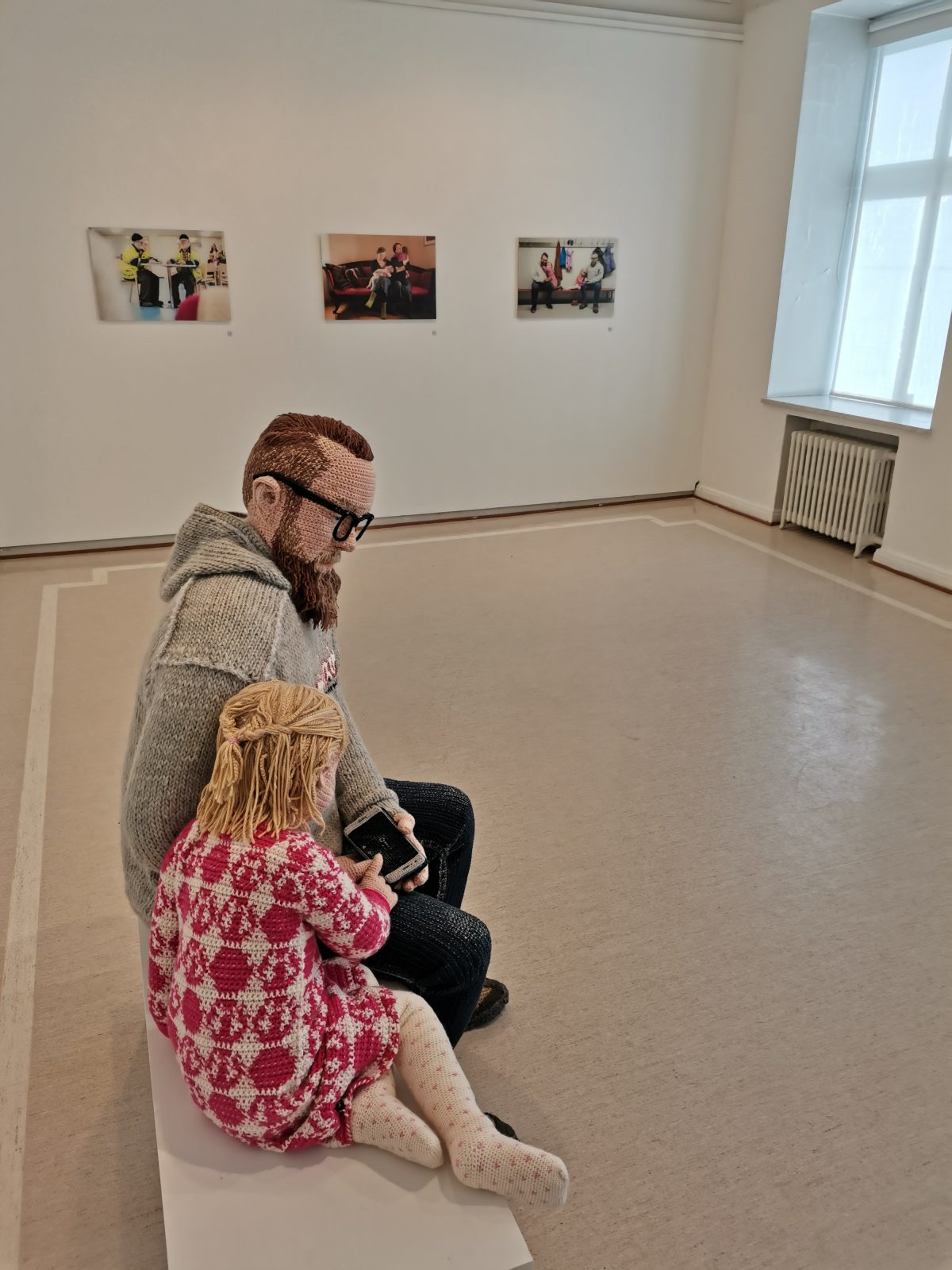 Via Liisa's website and Instagram.