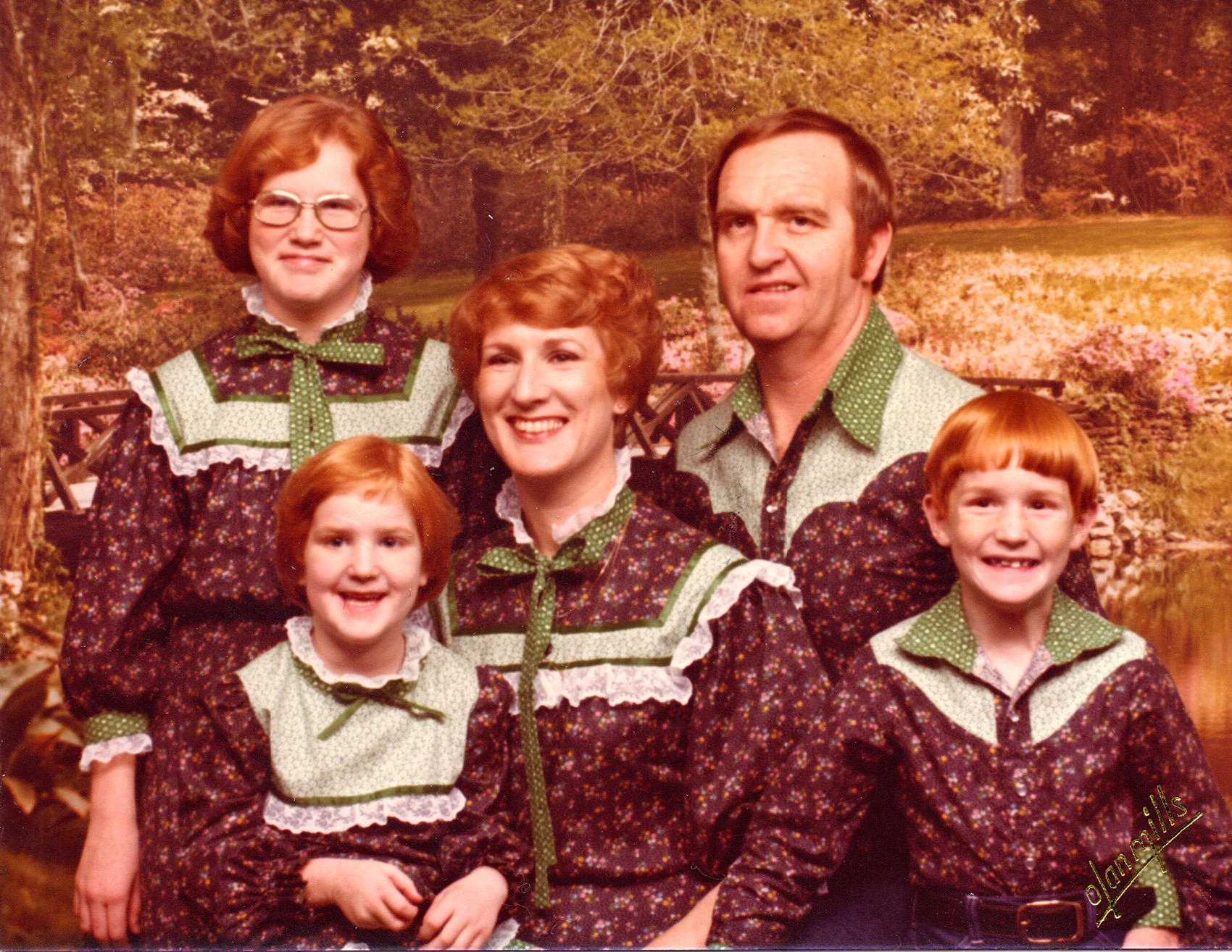 The family portrait is a time-honored tradition of gathering together to capture for perpetuity our unseemly hairstyles, shameful clothing, and deep and abiding awkwardness in front of a camera.  Through the magic of photography – and Awkward Family Photos – we can be humiliated years later as our poor fashion choices are immortalized and shared through the ages.
So, it is not with jaded mockery that I share these awkward family portraits, as I have plenty of my own humiliating Olan Mills portraits that would rival anything in this post.  Instead, let's take a lighthearted laugh at family portraits, thankful that our own photos are stuffed safely in a drawer, far from public view.  Enjoy.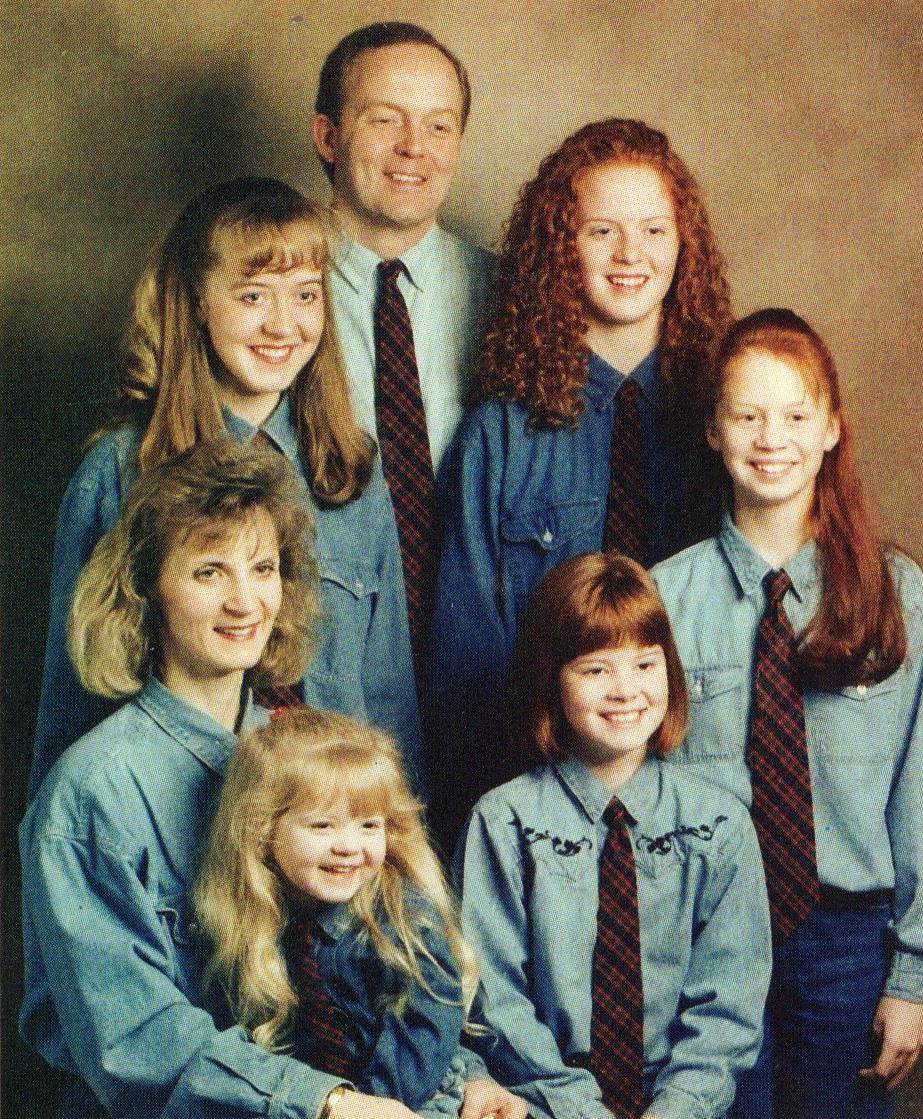 I'm sure the tie bit seemed brilliant in 1987… not so much thirty years later.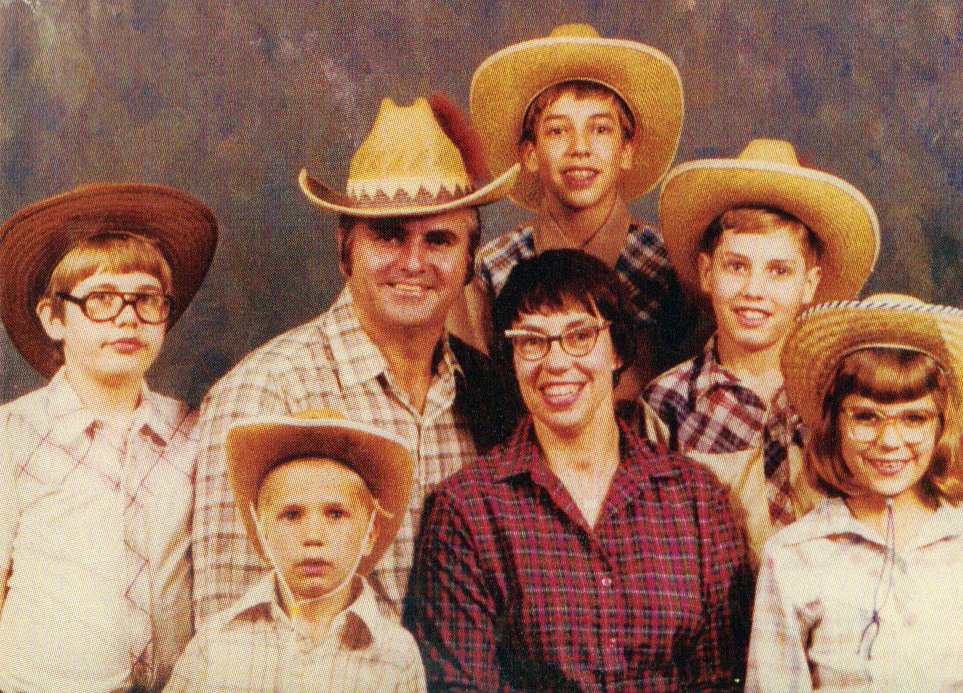 It's interesting to pick up on the family dynamics within the photographs; there always seems to be someone that's just not feelin' the love for the family togetherness.
(Note: A lot of these photographs come from Awkward Family Photos by Mike Bender and Doug Chernack (2010), but are also scattered around the web.)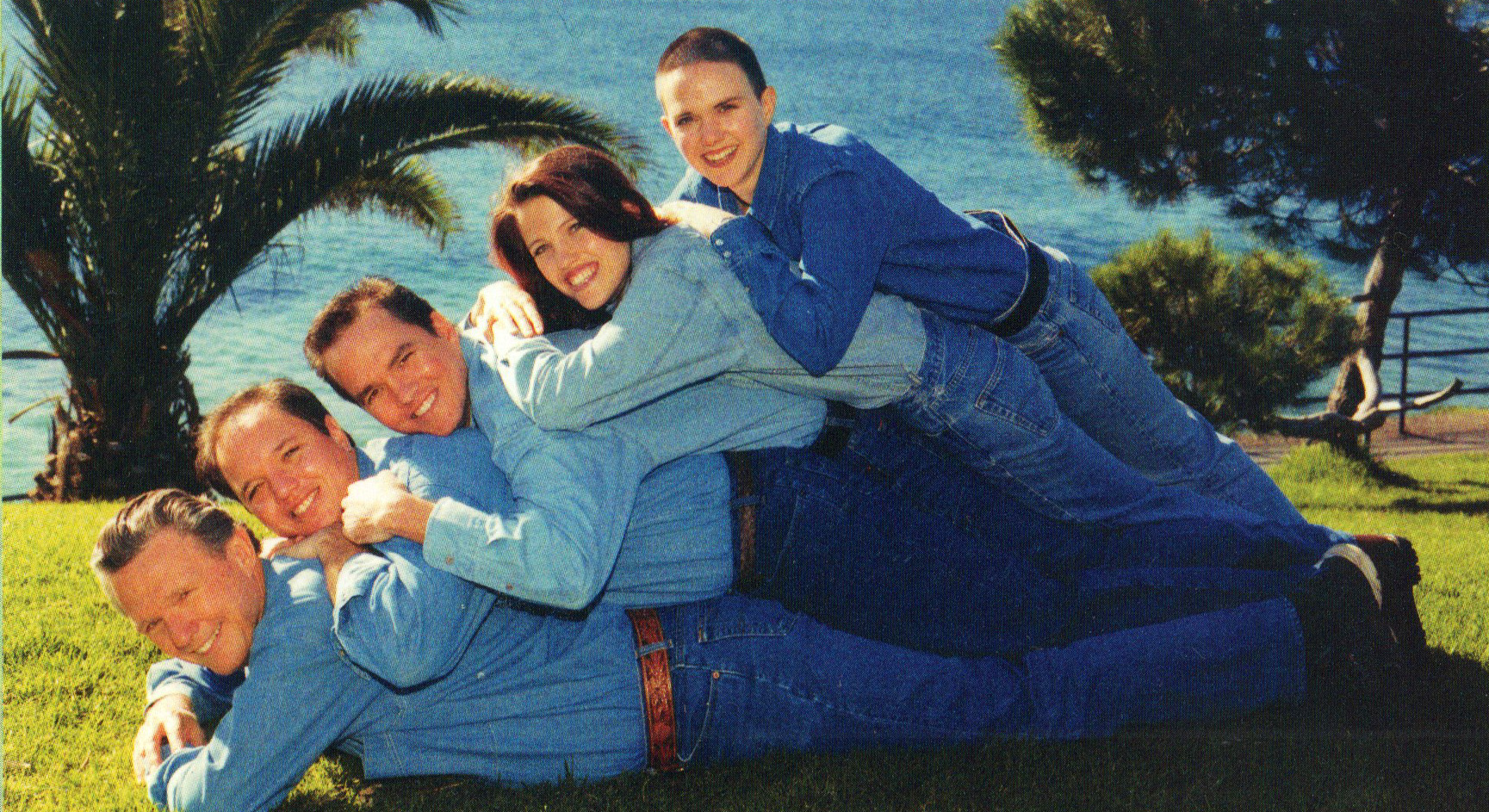 The matching denim wasn't bad enough – they had to pose in the most awkward manner imaginable.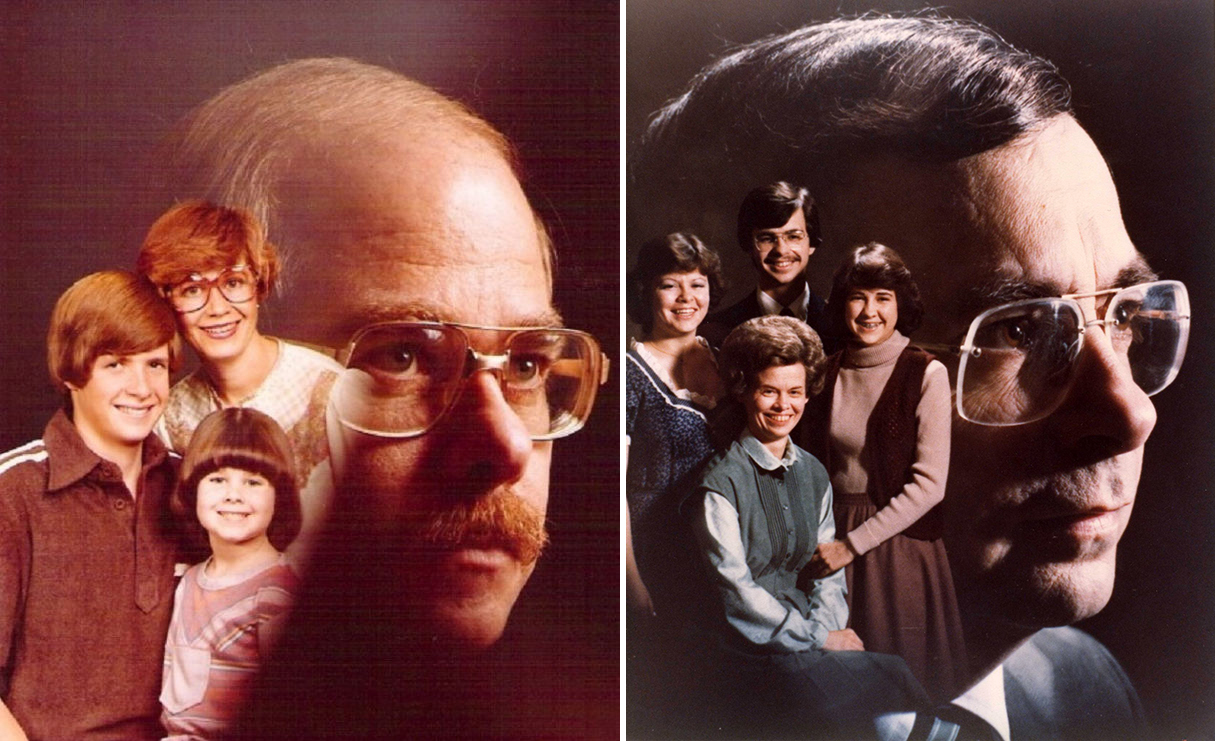 The "giant dad head" motif was common for Olan Mills portrays.  In retrospect, it seems a tad frightening – the smiling family unit shadowed by a stern father's looming presence.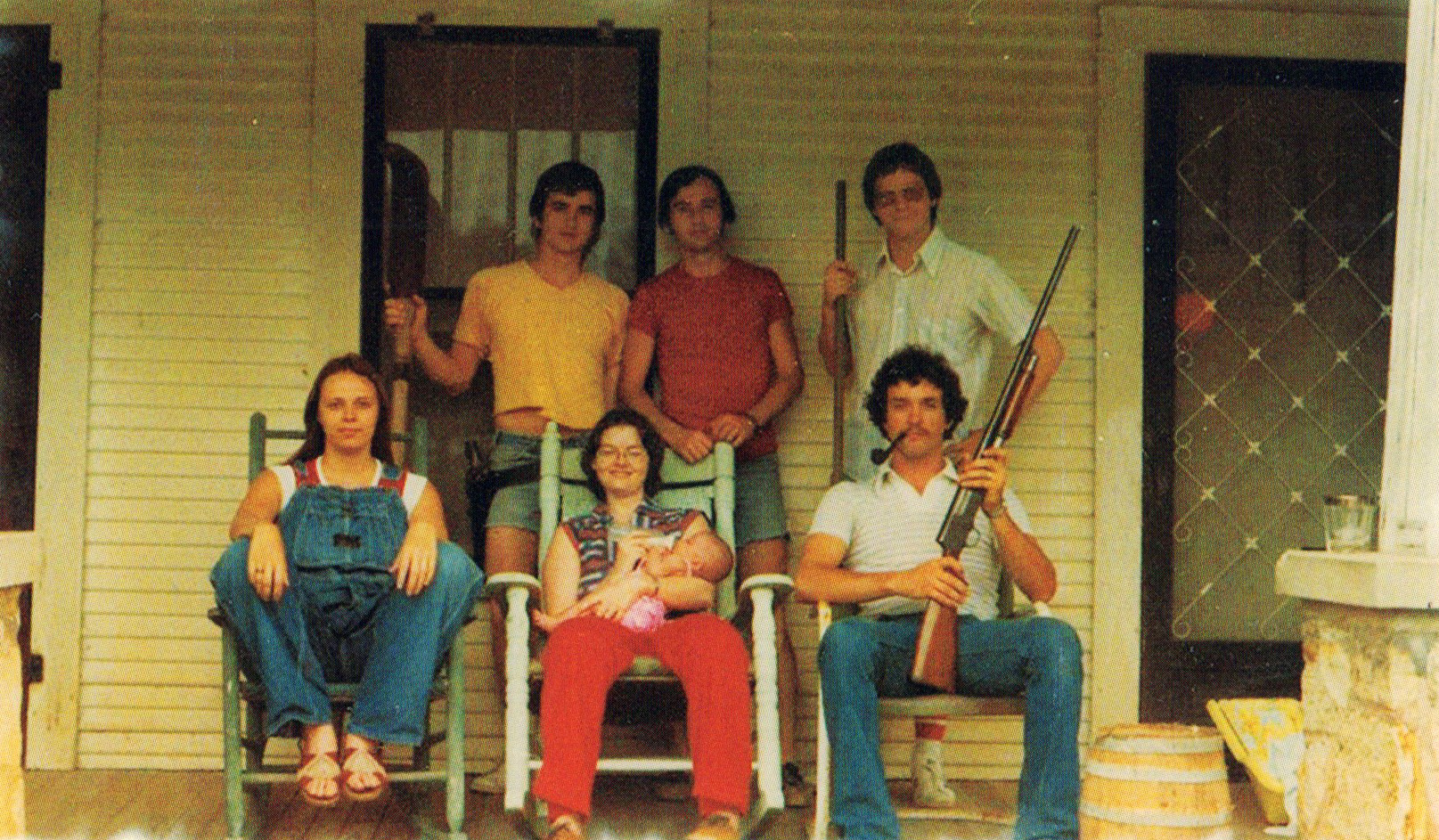 Just a typical family portrait from 1970s Appalachia: cutoff jeans, kegs, shotguns, and rockin' chairs.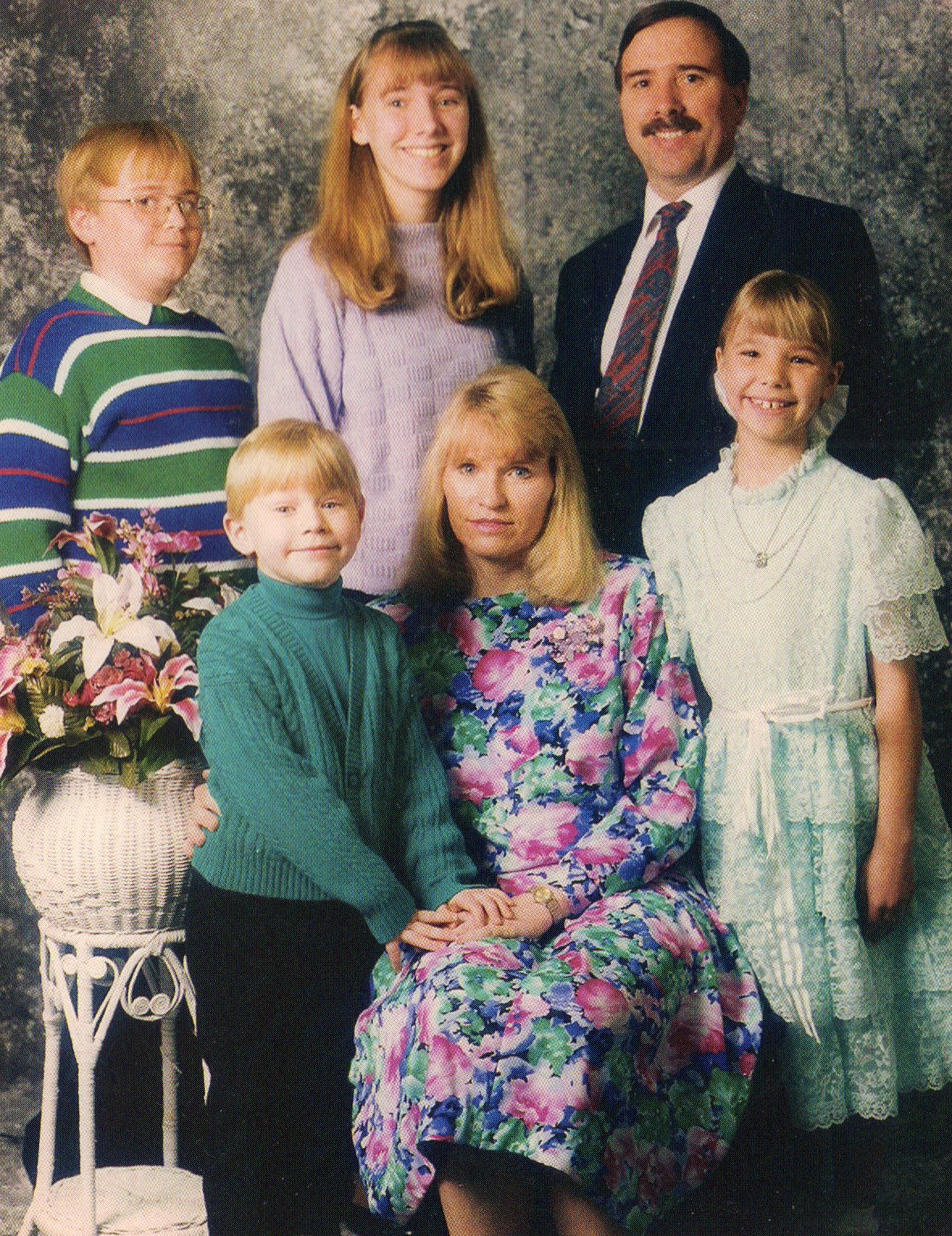 Nothing brings me more joy than a 1980s Olan Mills studio portrait: the fake plants, the textured background, the painfully awkward smiles… glorious.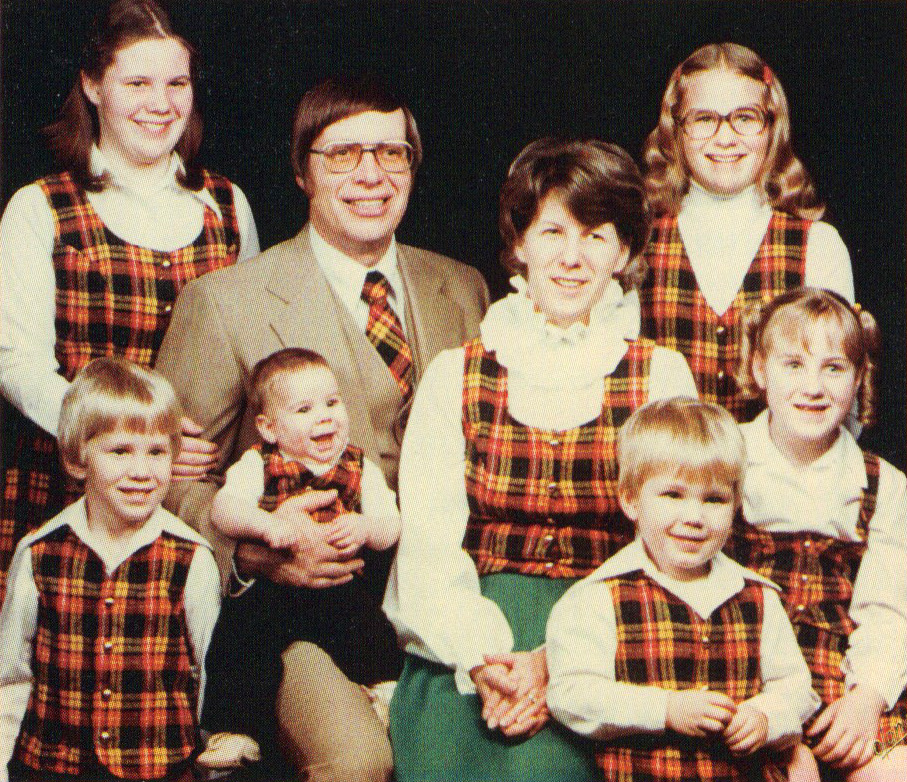 Words fail me.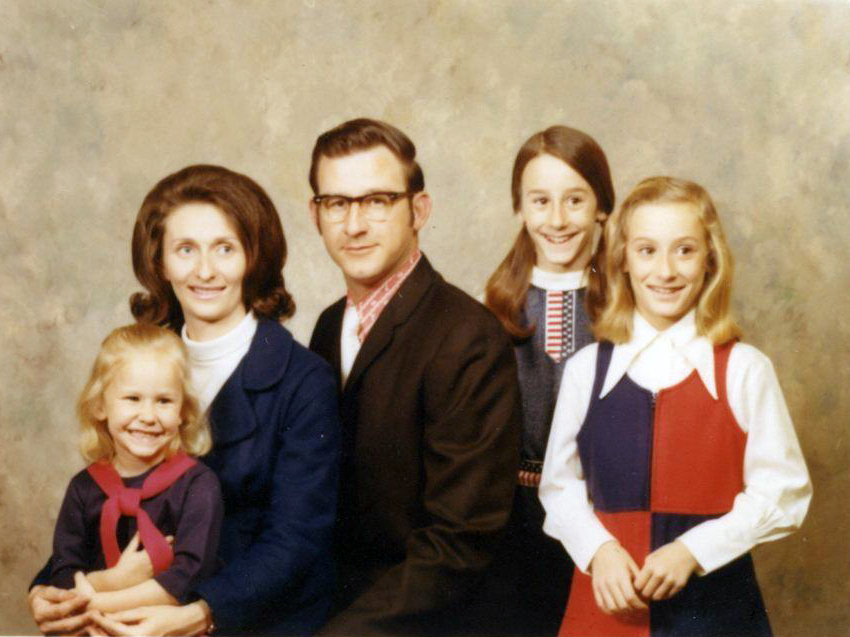 Everyone is distracted by something to our right.. but not dad.  His focus is unwavering.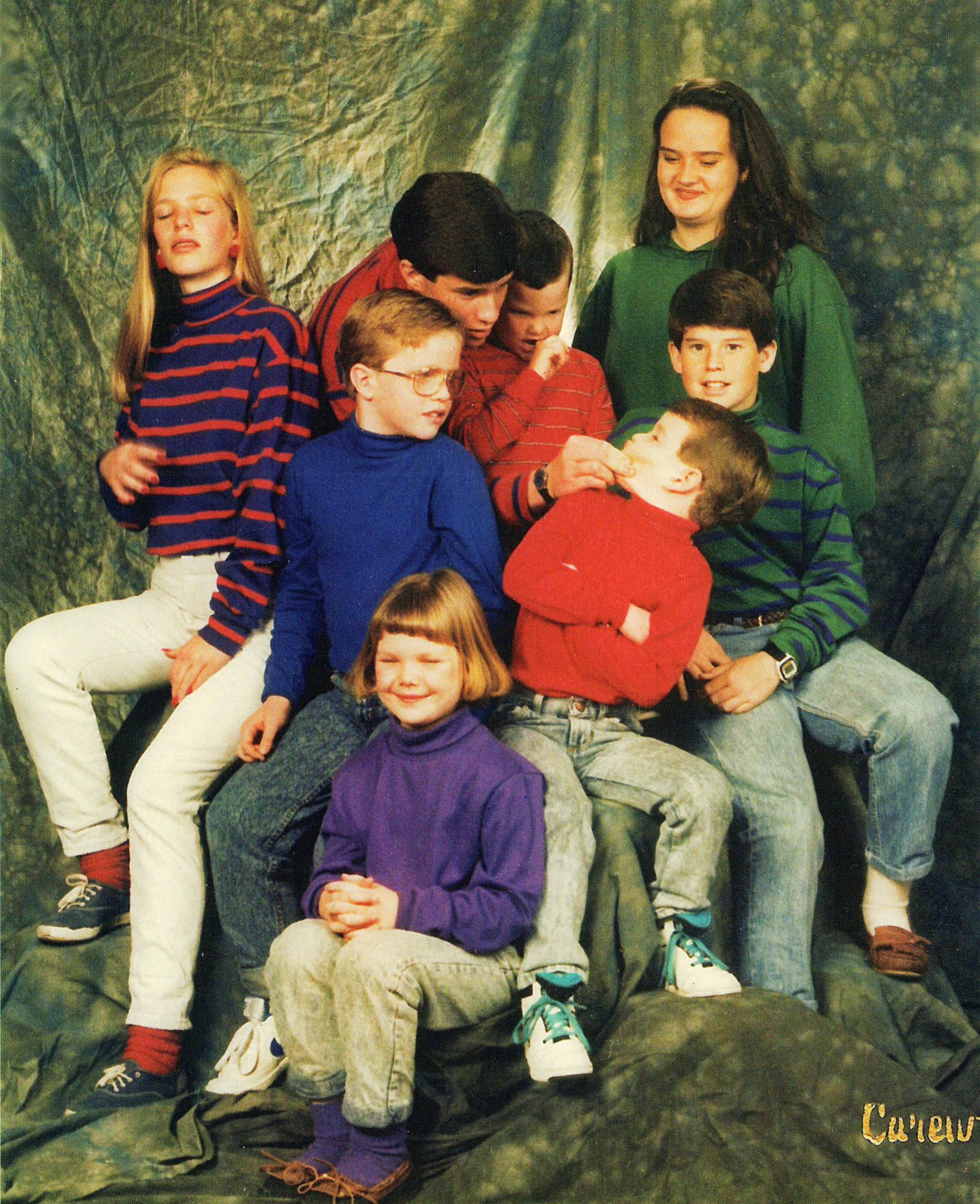 I'm going to assume this shot ended up in the "discard pile"; although, it would've been awesome to see framed above the fireplace.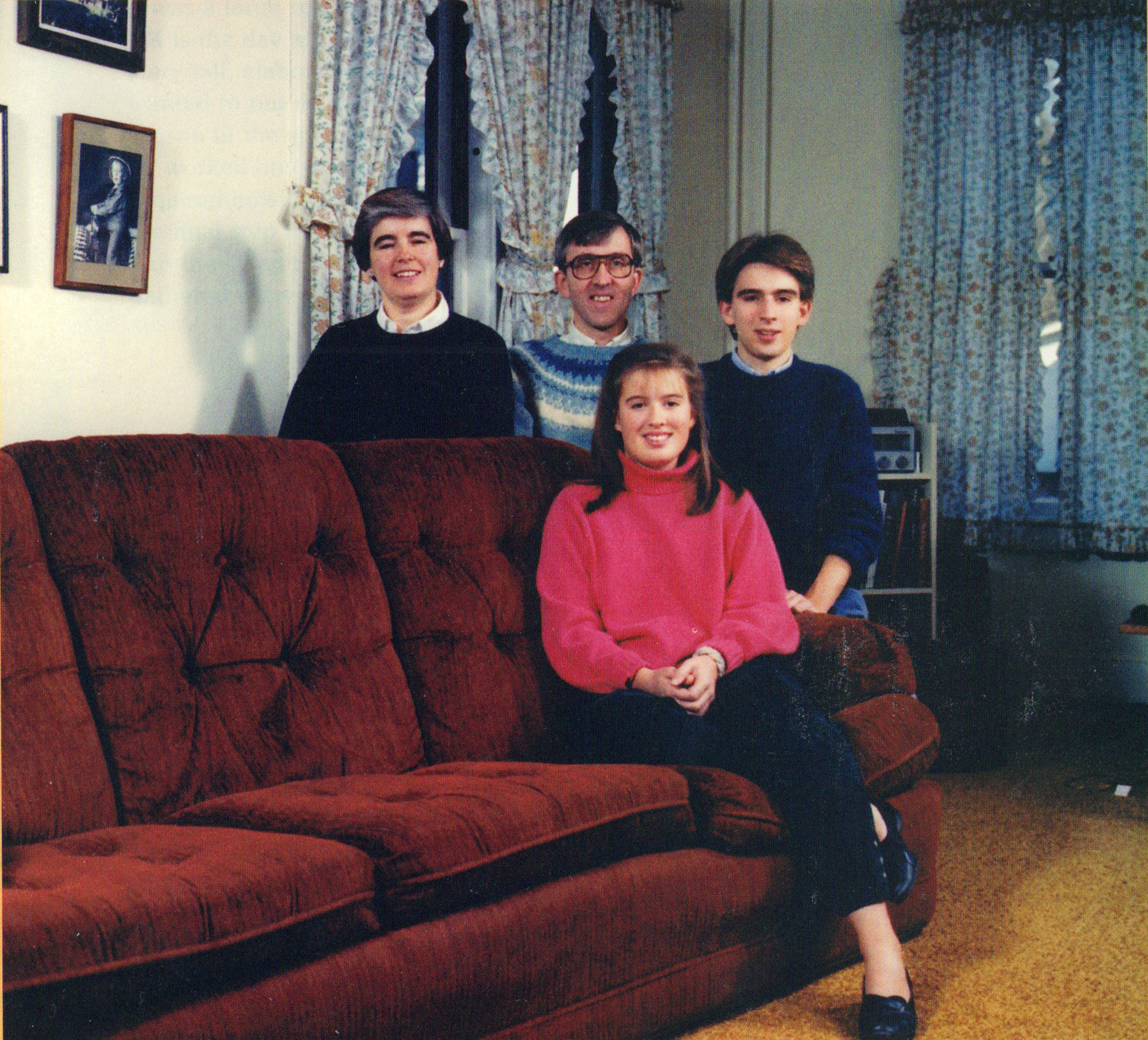 There's plenty of room to sit… yet, they felt the need to kneel awkwardly behind the couch.  Curious.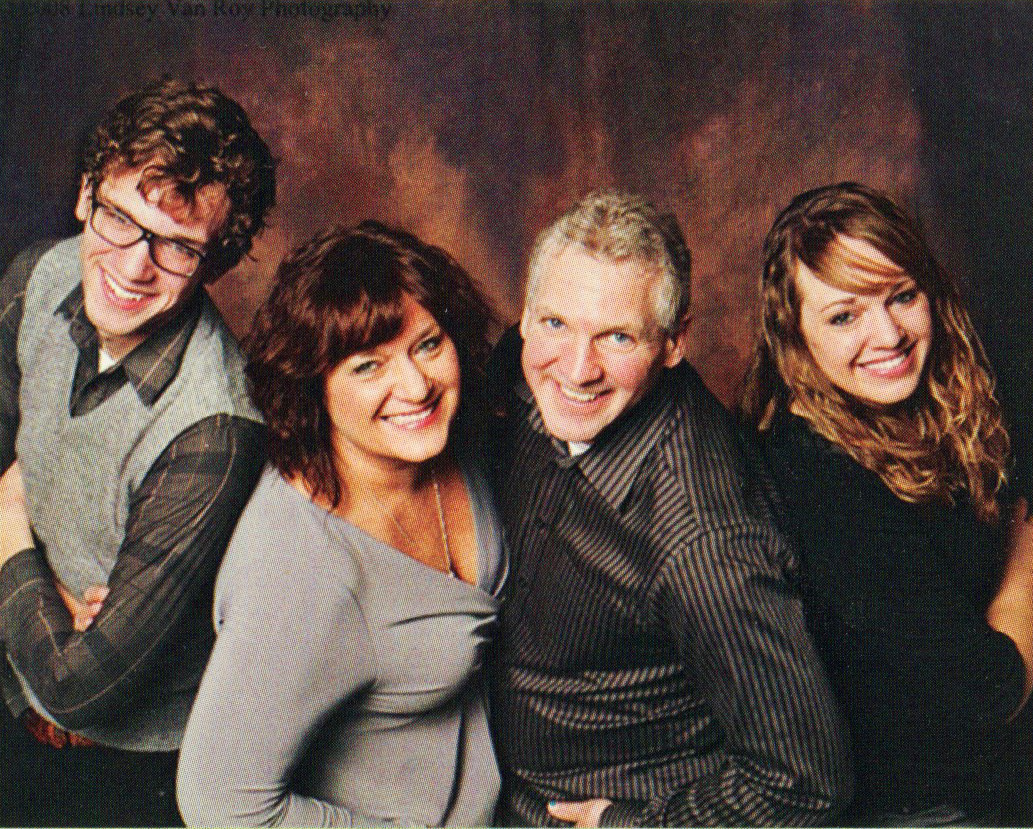 Free tip of the day:  Don't "lean in" for your family portrait.  This will create an unbearably cheesy effect that will be the source of much cringe in the years to come. You'll thank me later.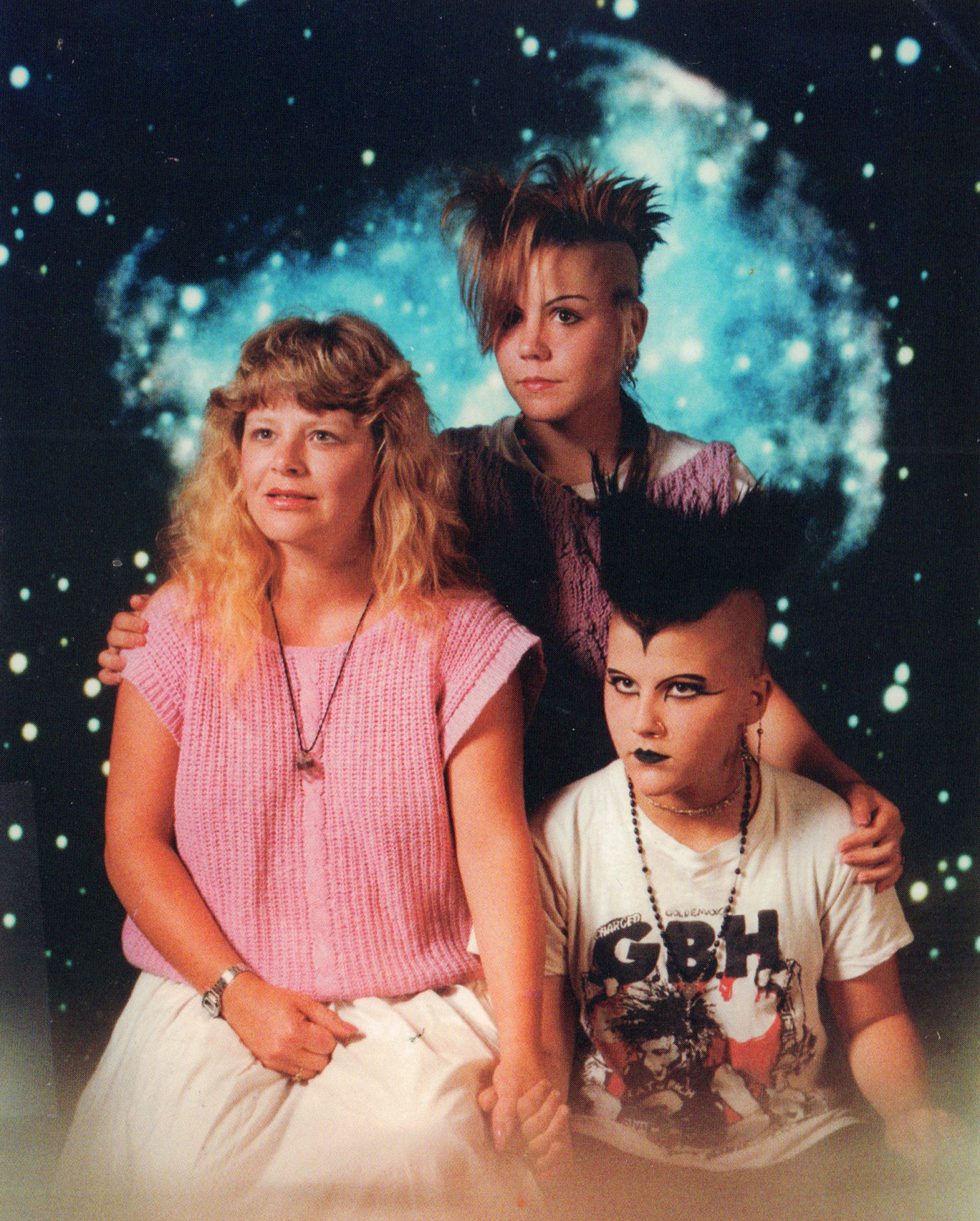 There's nothing worse than when your "rebellious phase" is captured for perpetuity in a family portrait.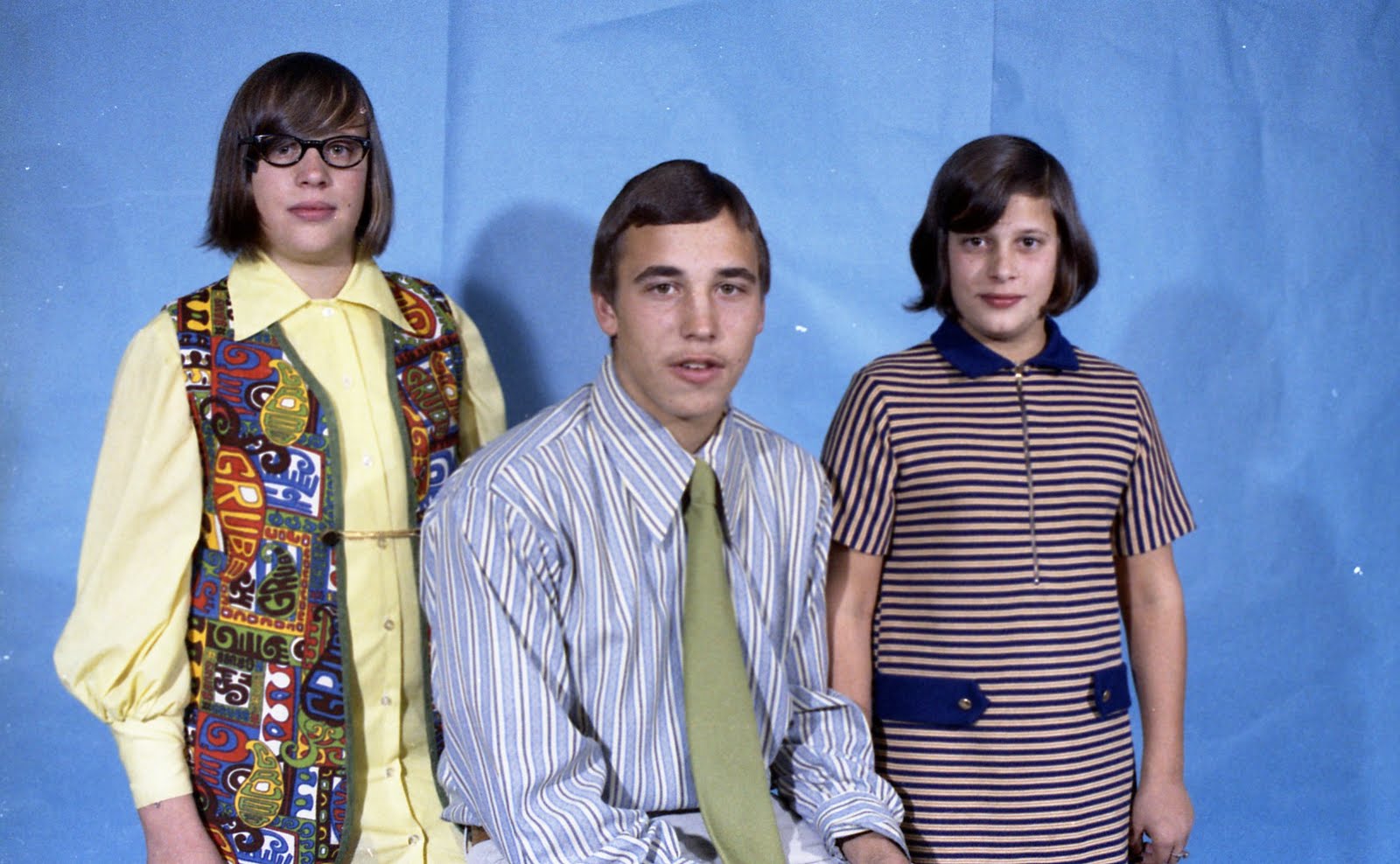 Which rebellious phase translates to more downstream awkwardness? The punk or the hippie?  Talk among yourselves.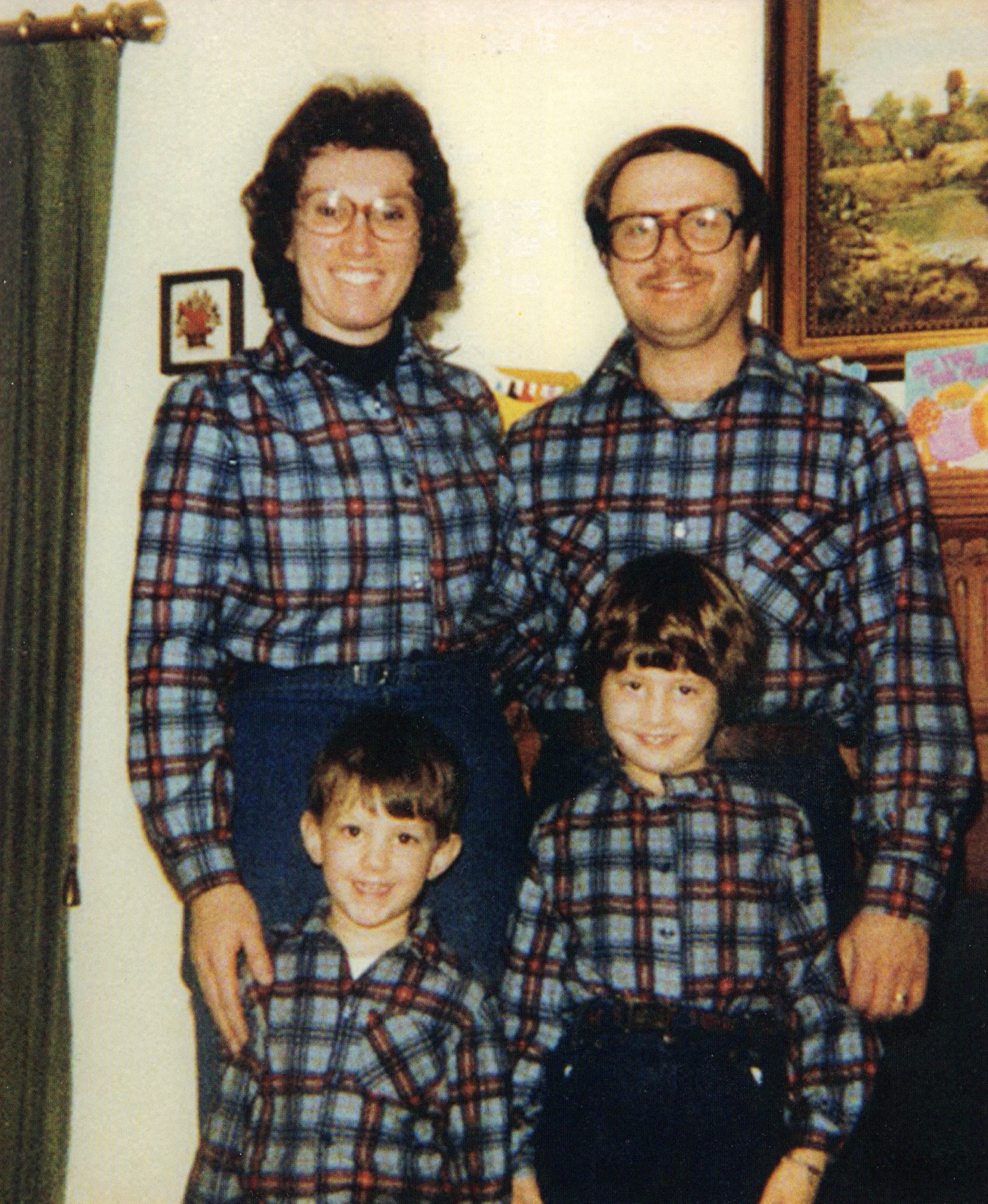 If I accomplish nothing else from this post, I hope to create a deep understanding that matching outfits are a terrible idea for a family photo.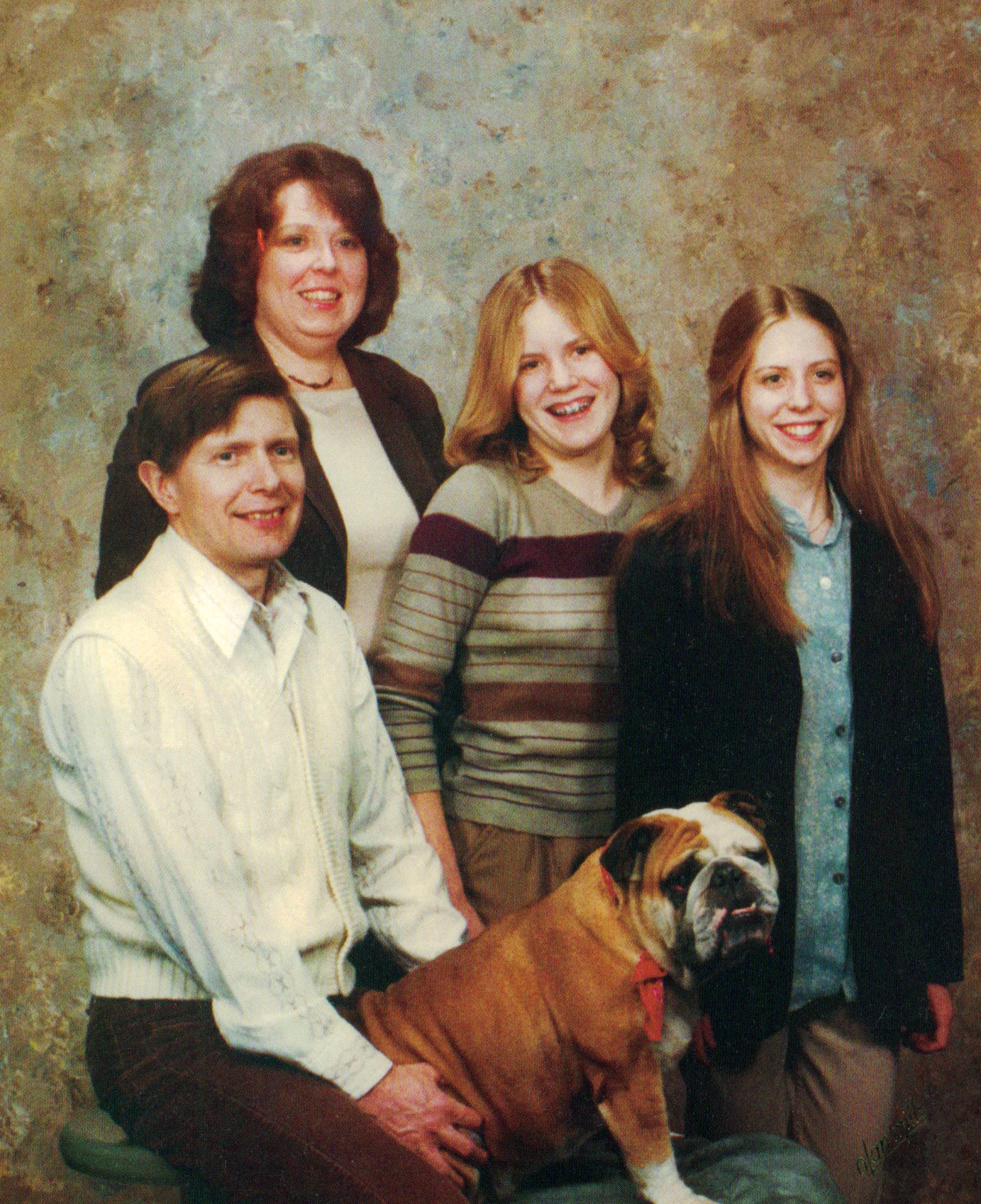 Is it just me, or do you also feel that dad's position with the family dog is a bit… unseemly?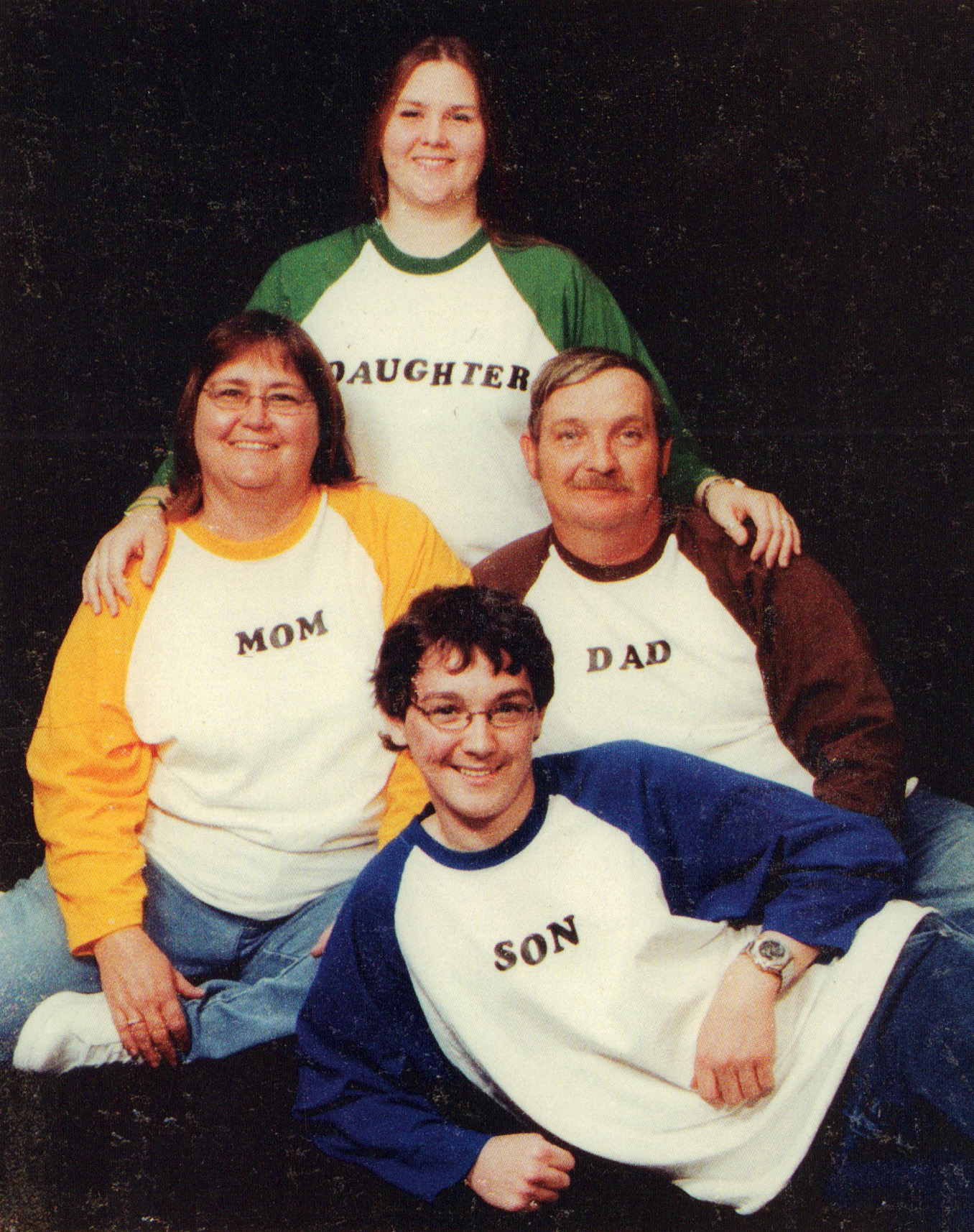 All labeled for your convenience.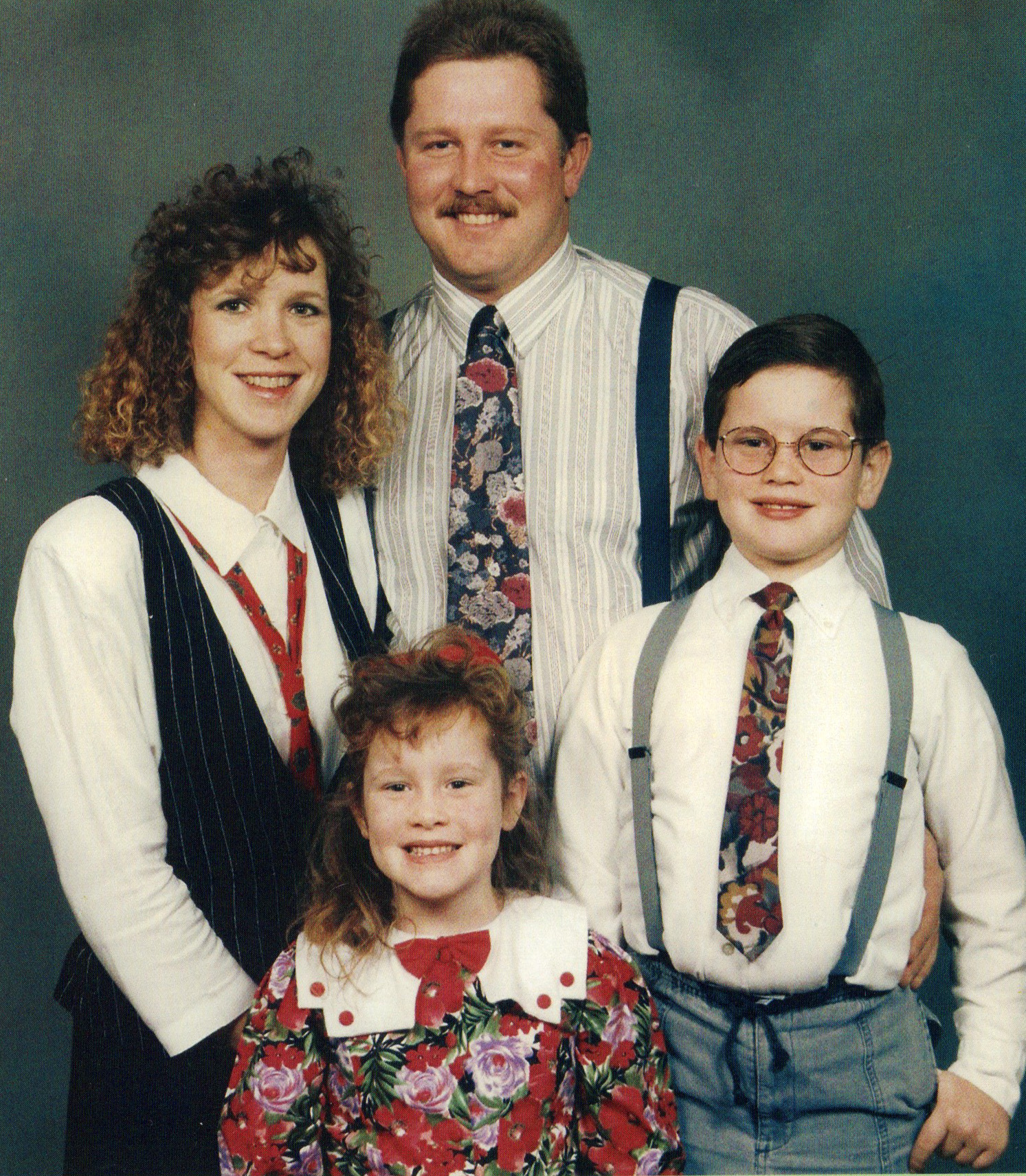 This young man is clearly being groomed for an office job like dear old dad – do you think he lived up to the expectations?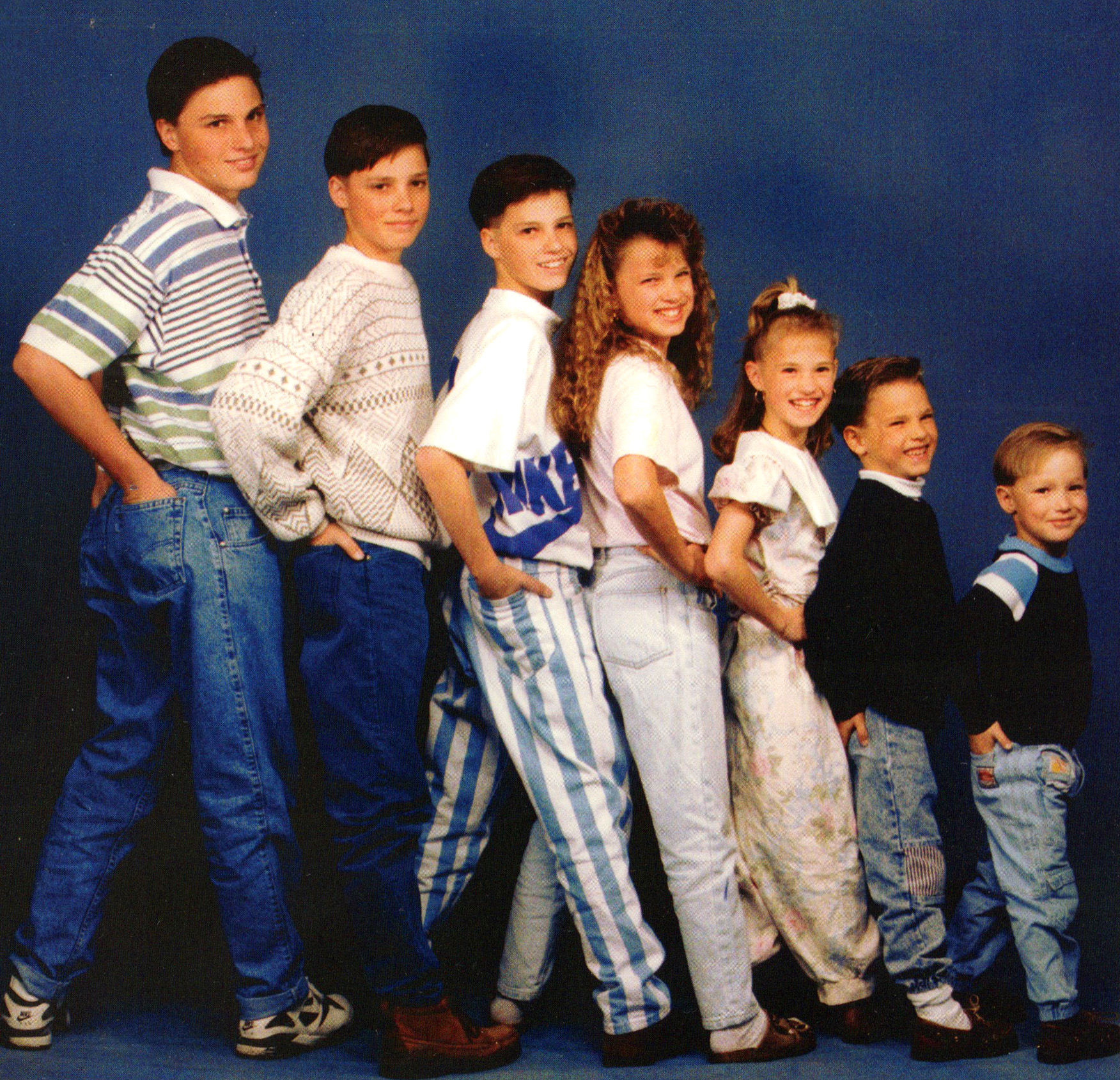 Buy the delightful Awkward Family Photos book here.