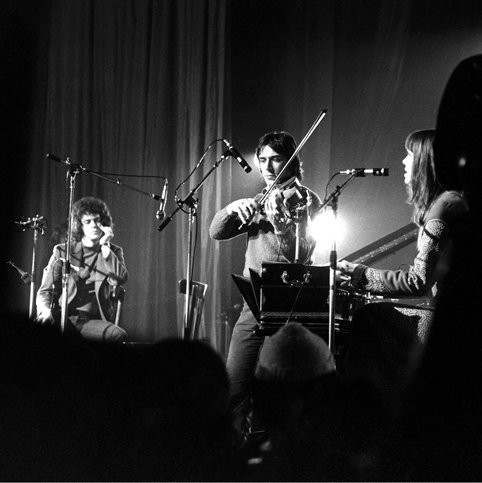 The massacre in Paris shocked the sane. Josh Jones has dug out a few great shows at Paris' music venue Le Bataclan (named after Ludovic Halévt's 1855 operetta Ba-ta-clan), where so many were murdered. He writes:
Le Bataclan—scene of what has rightly been called a "bloodbath"—has occupied a significant place in pop music history since it started booking rock bands in the 1970s; and it has hosted famous musicians and singers—like Edith Piaf—since its opening in 1864. It does not minimize the tremendous pain of the horrific murder of 89 Eagles of Death Metal fans this past Friday to say that the assault has also deeply disturbed musicians and music fans worldwide.
On January 29 1972 John Cale and his Velvet Underground bandmates Lou Reed and Nico came together for acoustic renditions of Heroin, The Black Angel's Death Song, and Femme Fatale.
Philip Shelley notes:
If you collect fine-art photography, you probably won't care much for this record. It's under-rehearsed, poorly recorded, and the uneven performances range from the sublime to the incoherent. But if you appreciate the fleeting revelations to be found in snapshots, then this may be just the bit of quicksilver for you, a unique moment in musical history just before these three erstwhile Jekylls became forever Hydes.