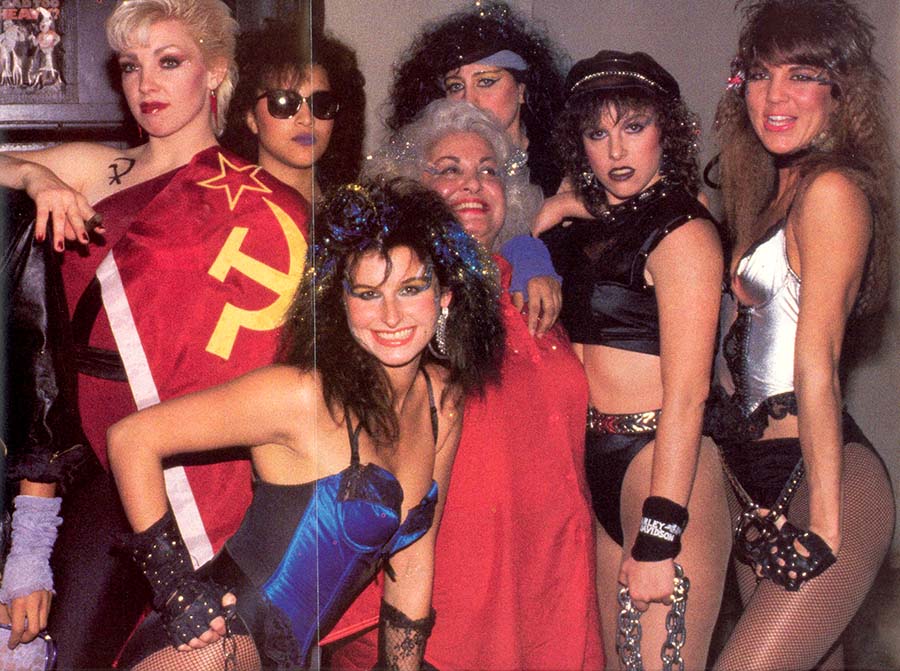 Late 80s female wrestling was a campy cheese-fest that will never be equaled.  The cast of wild characters and insanely tacky costumes made for a rollicking good time.  Sadly, it only maintained its heightened level of batshit-crazy for a few precious years.   Whether it was GLOW (Gorgeous Ladies of Wrestling) or the gals from the WWF, there was a confluence of bad hair and garish attire that is still unrivaled.  It was as if all the girls from hair-metal music videos got together and formed a wrestling league of superheroes and super-villains. Truly,  a wonder to behold.
So, let's have a look at the cast of characters from the grand old years of 1987 and 1988….
Wendy Richter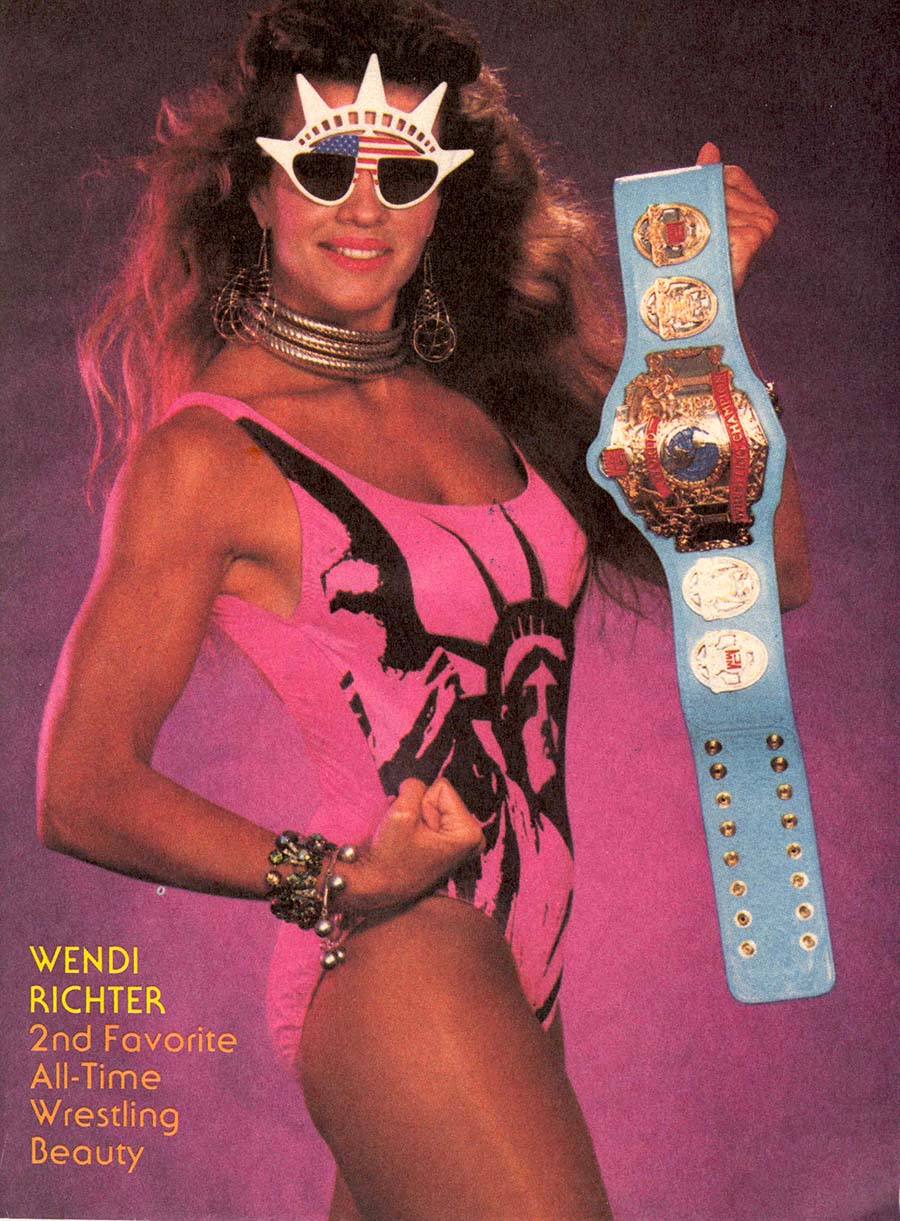 Wendi Richter had a strong connection with Cyndi Lauper – indeed, "Girls Just Wanna Have Fun" was her entrance theme, and Cyndi served as her manager for a time.
Misty Blue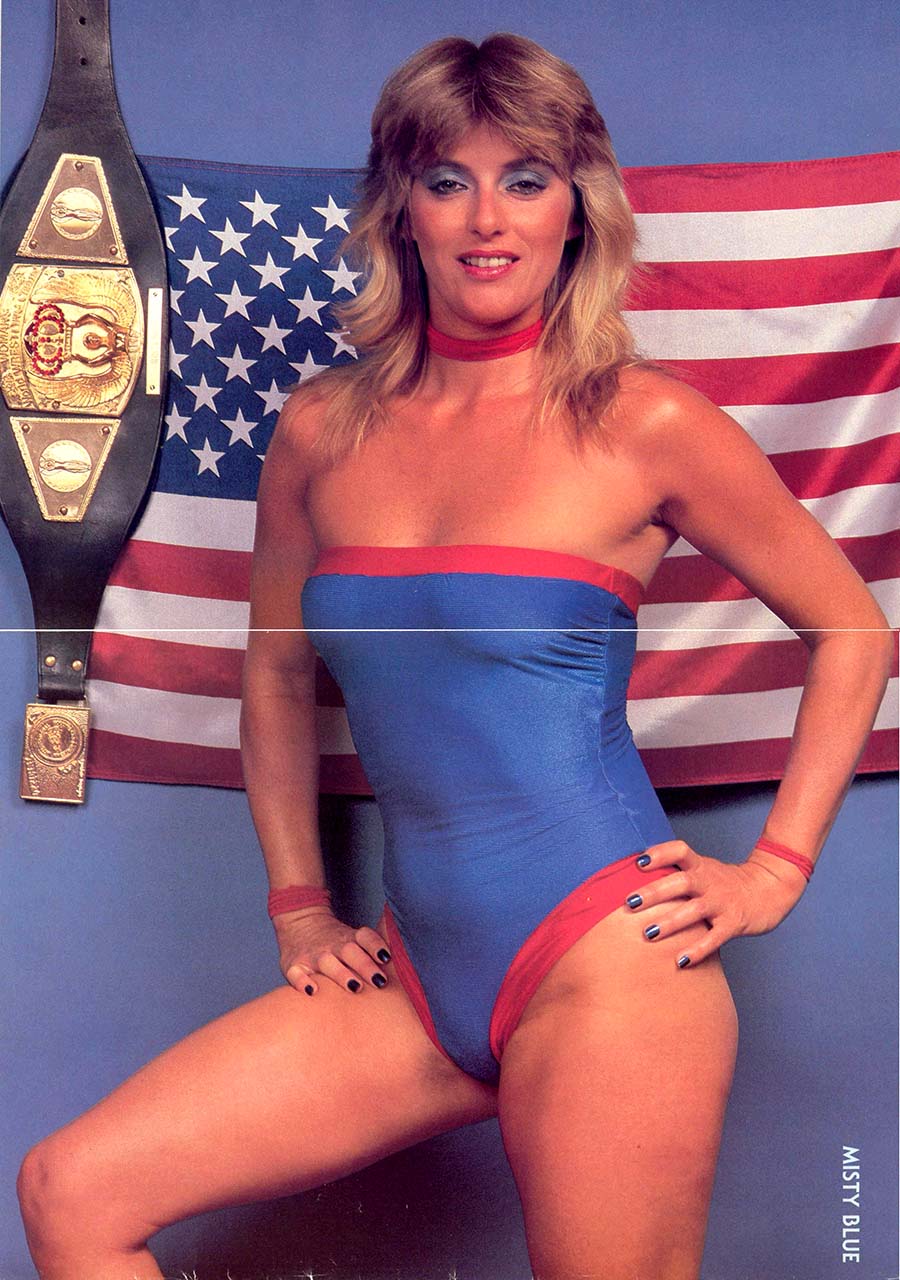 Misty was the champion of the red-white-and-blue; the ultimate good-girl who battled the forces of anti-American evil.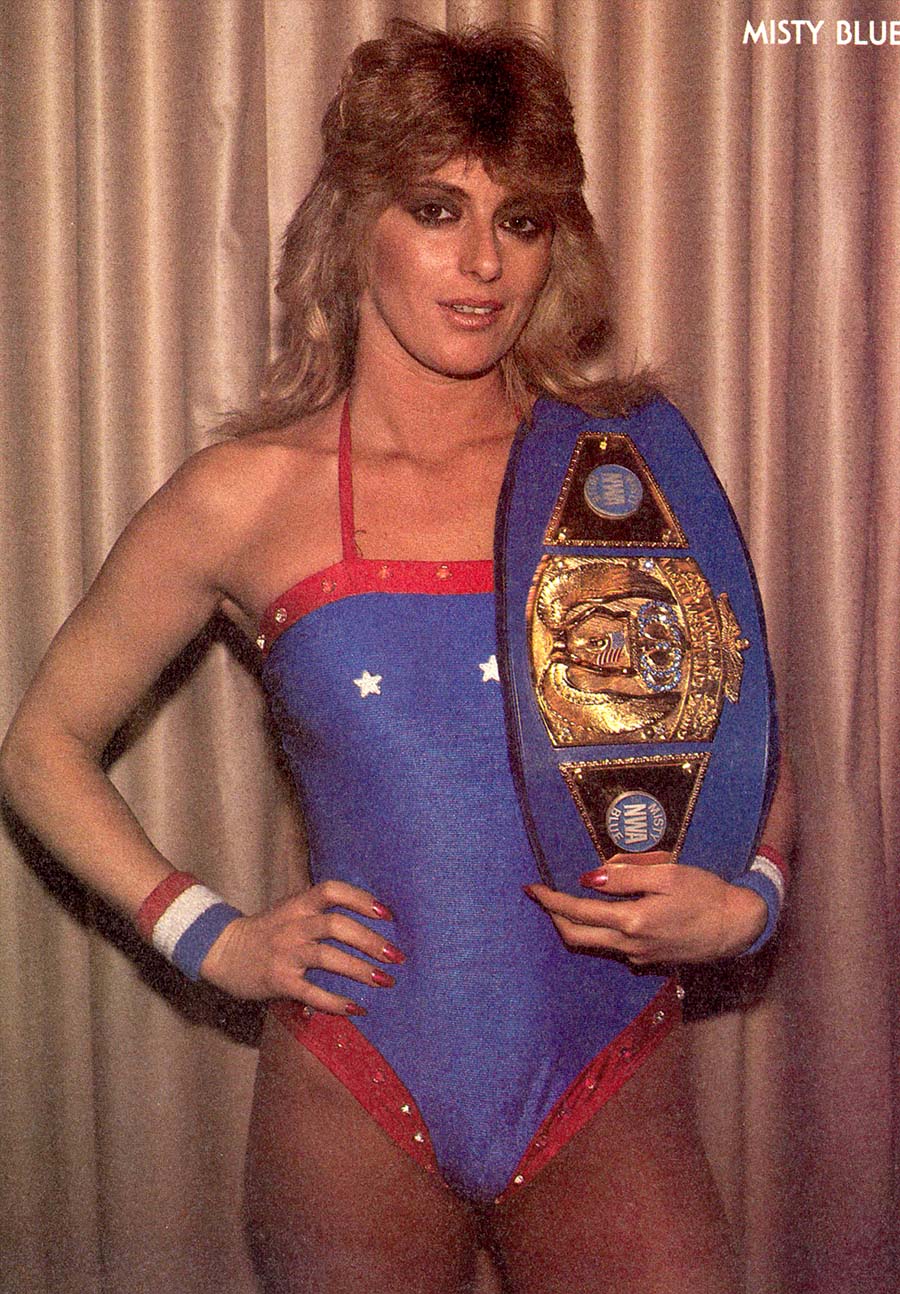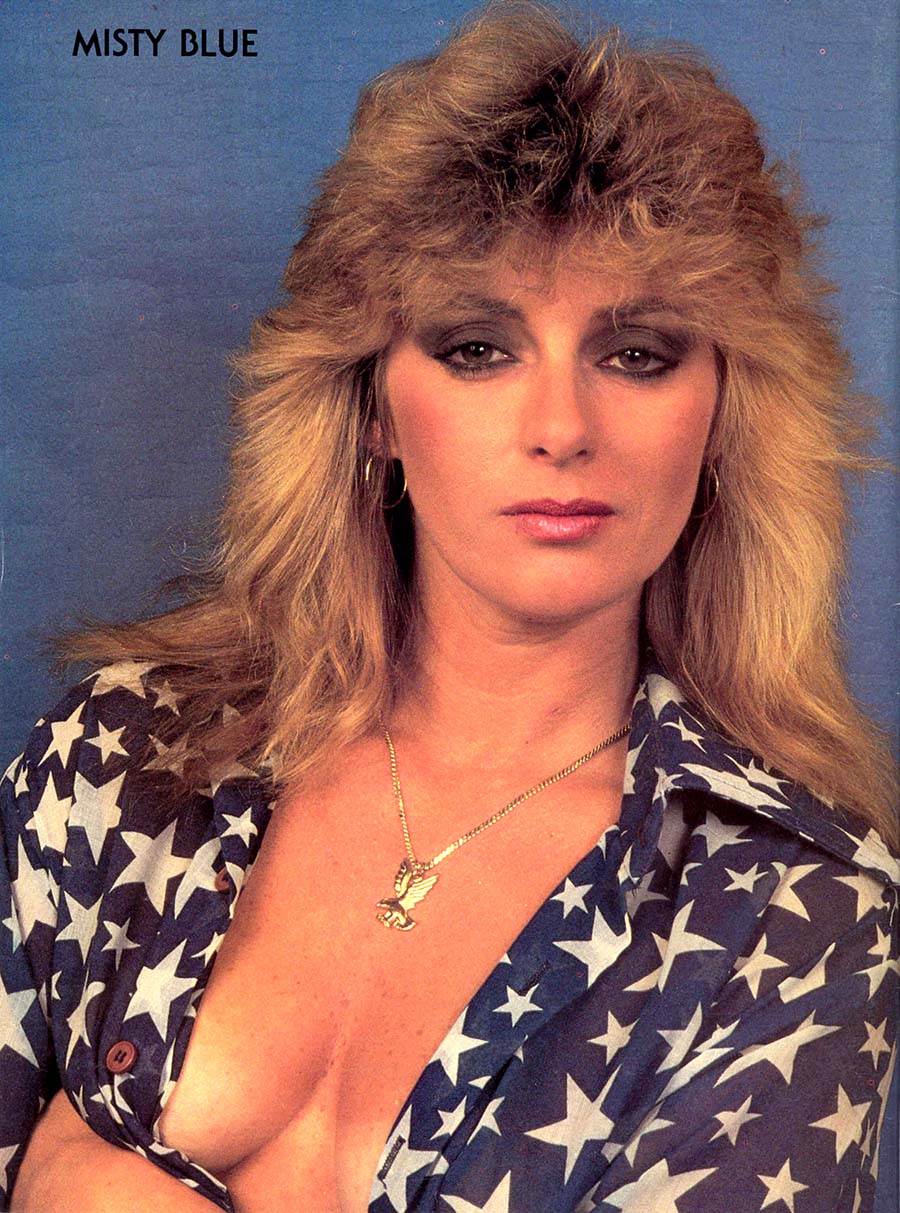 Madusa Miceli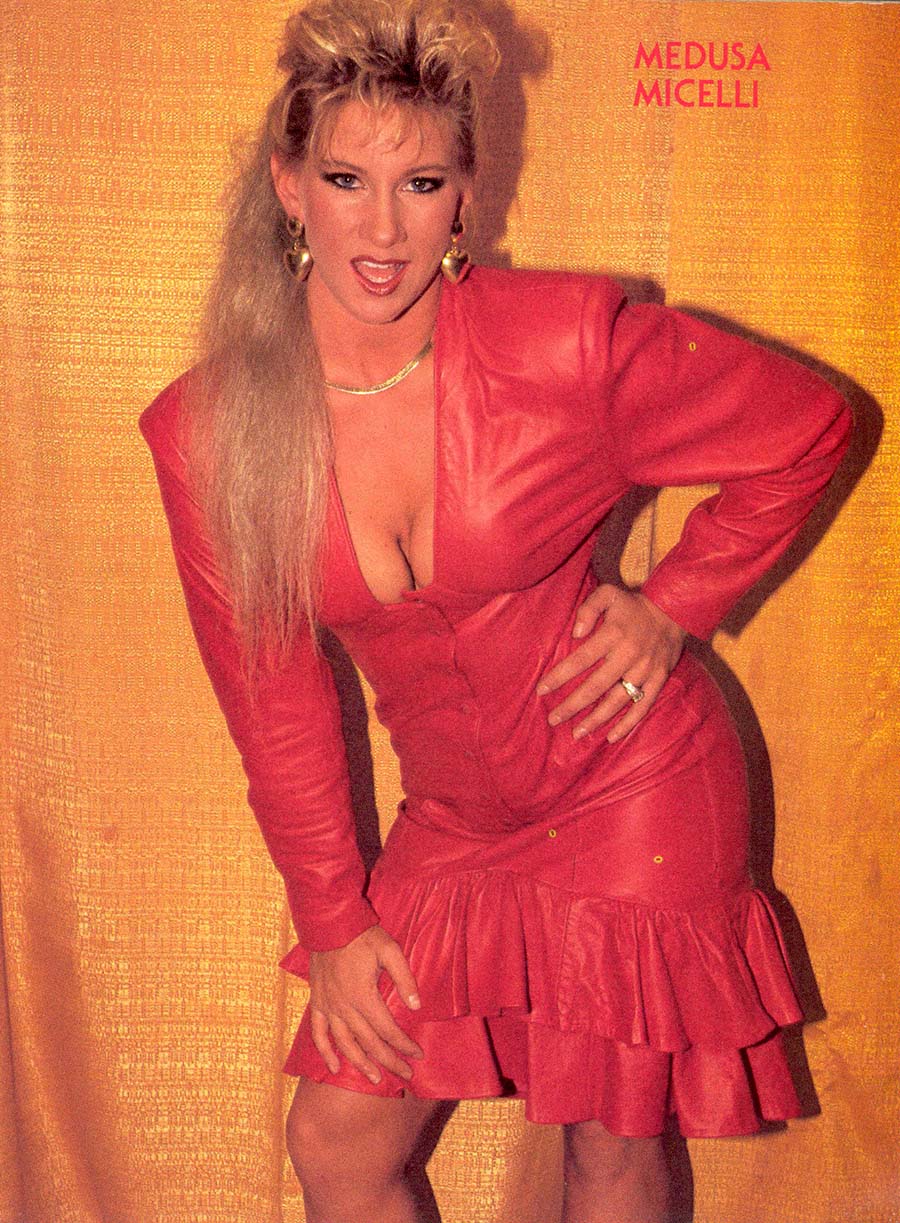 This is totally spelled wrong. Her name was Madusa Miceli.  Madusa is short for "Made in the USA".
Baby Doll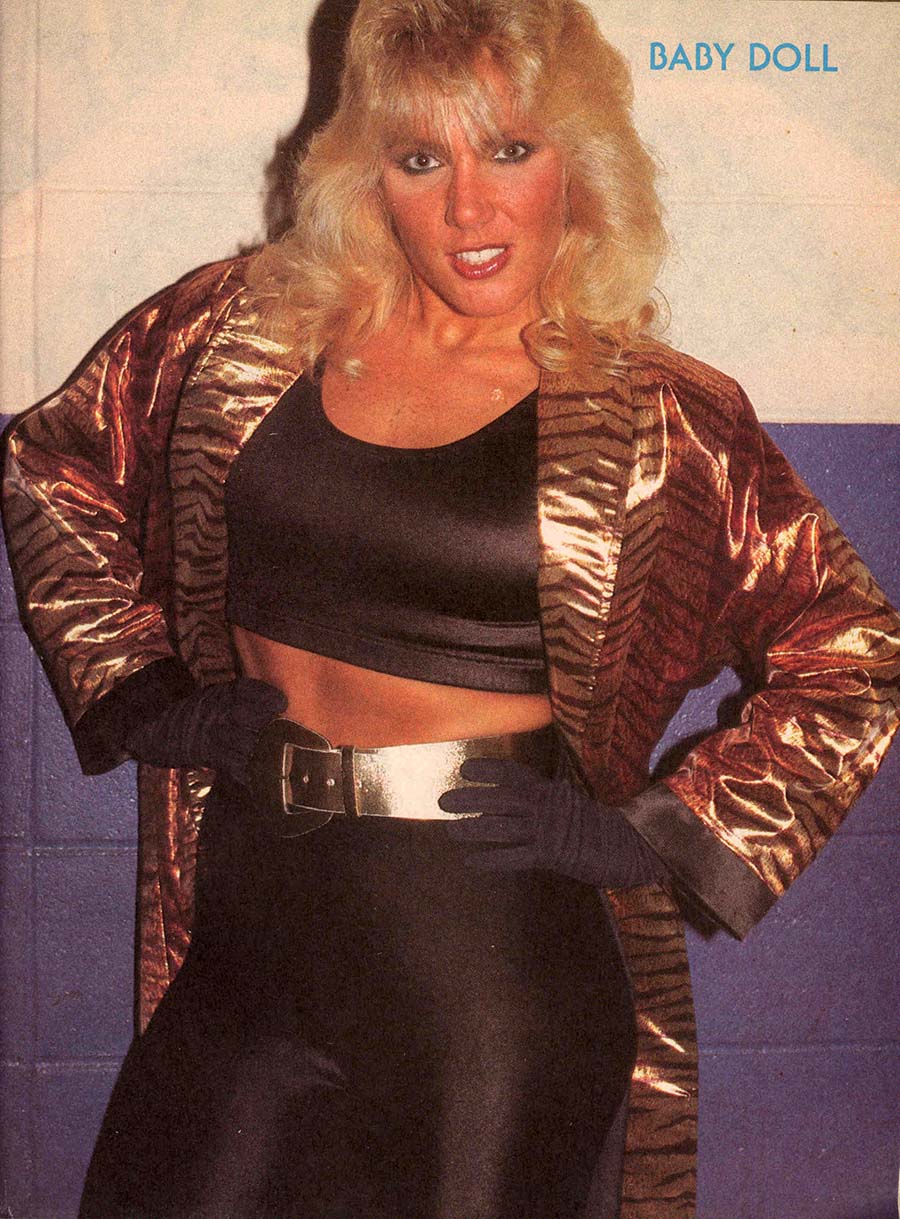 Queen Kong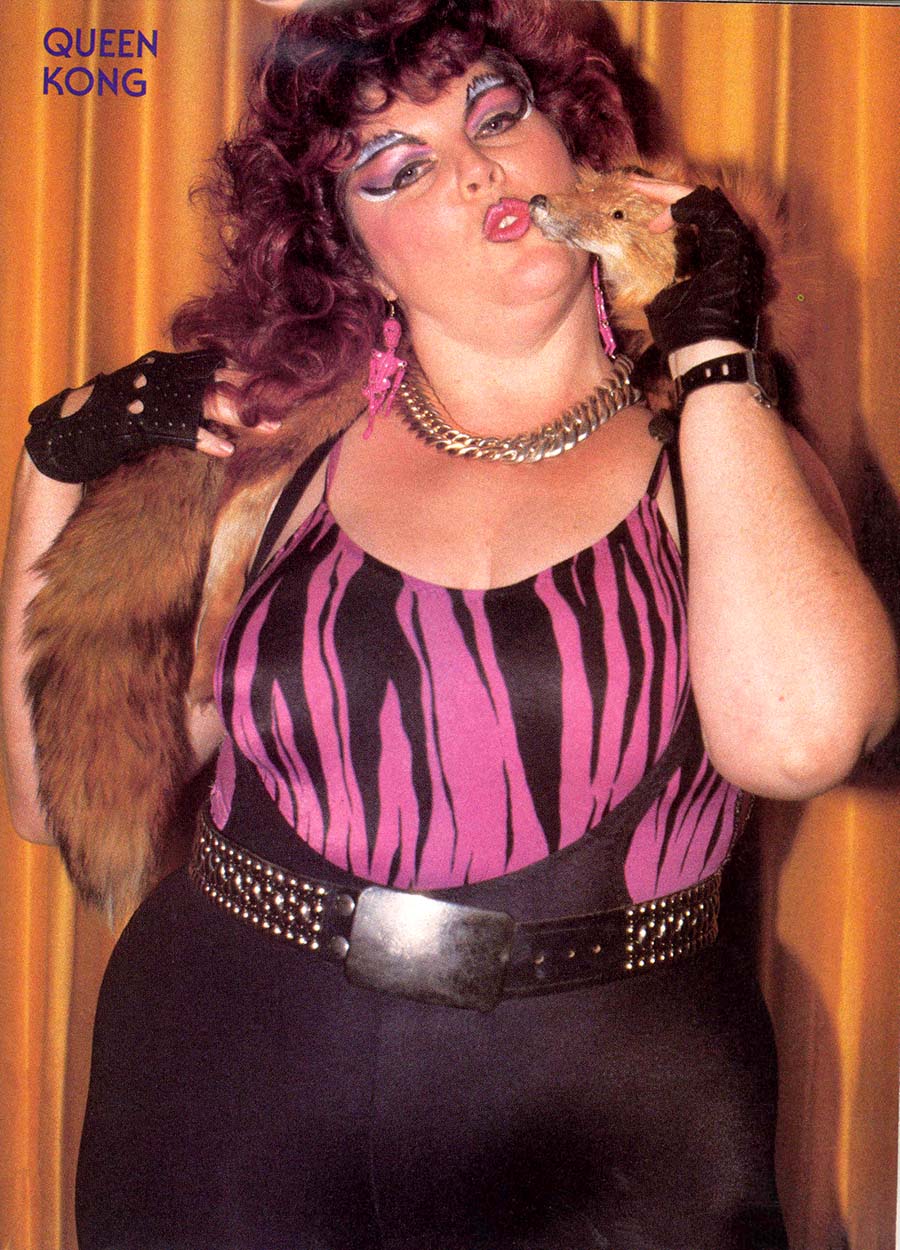 Jamie West, Whitney Hansen and Misty Blue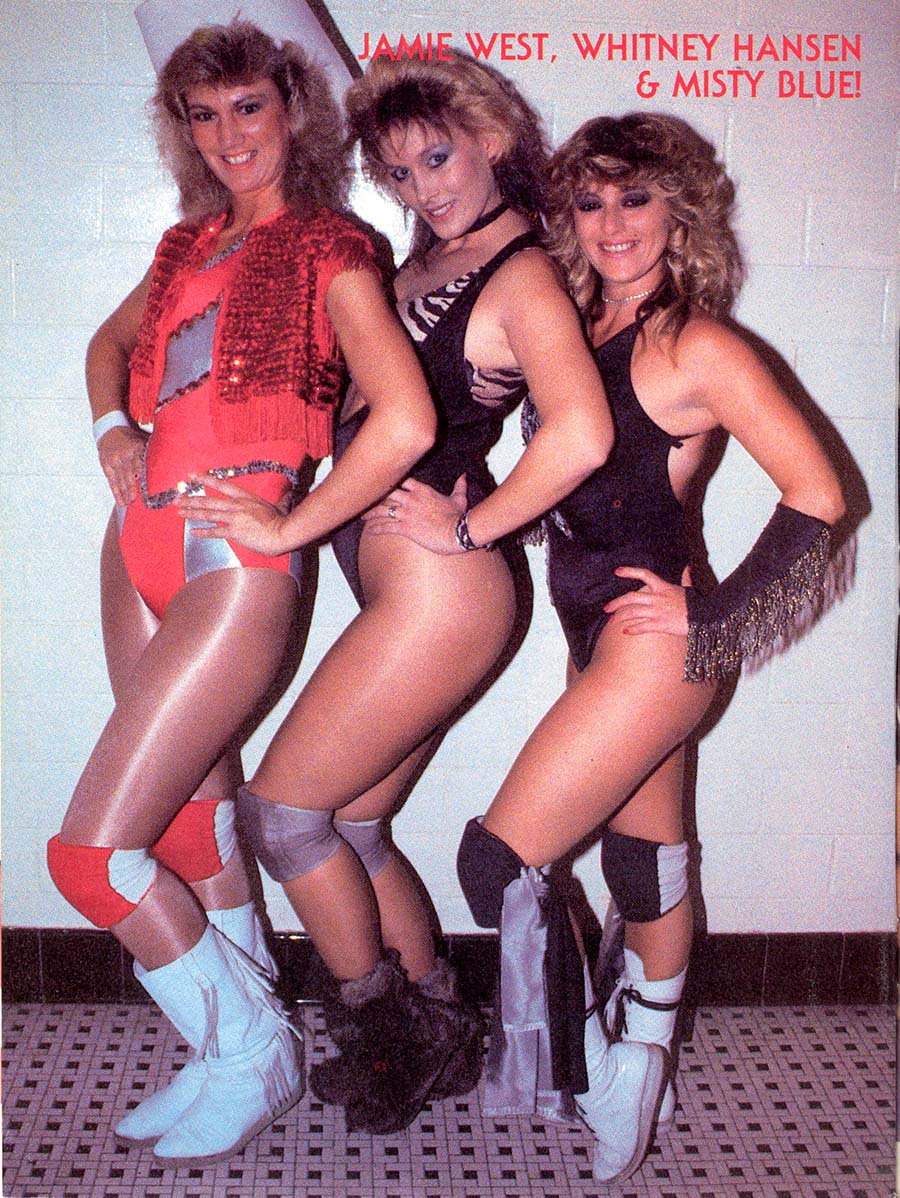 Elektra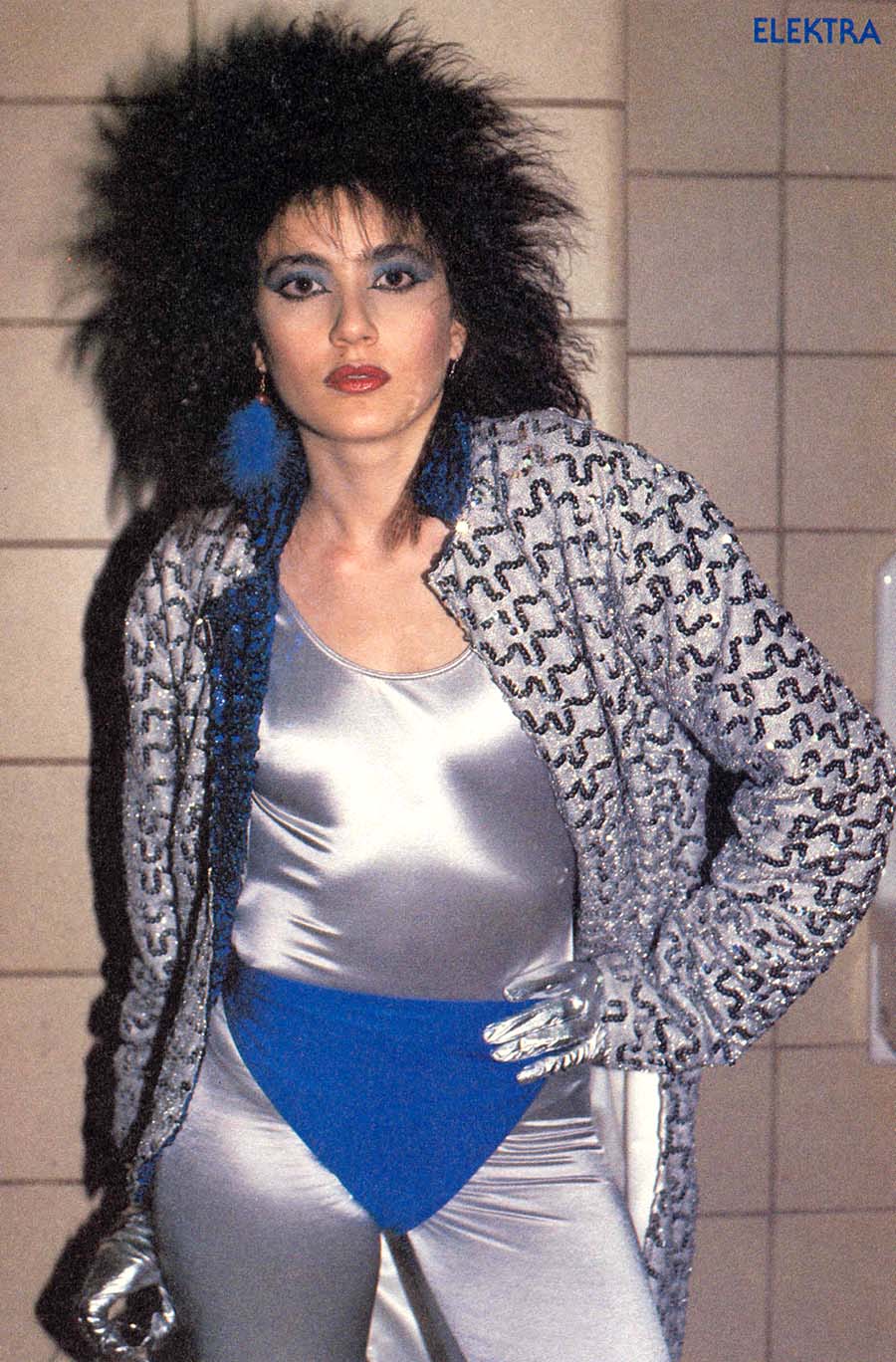 Tina Ferrari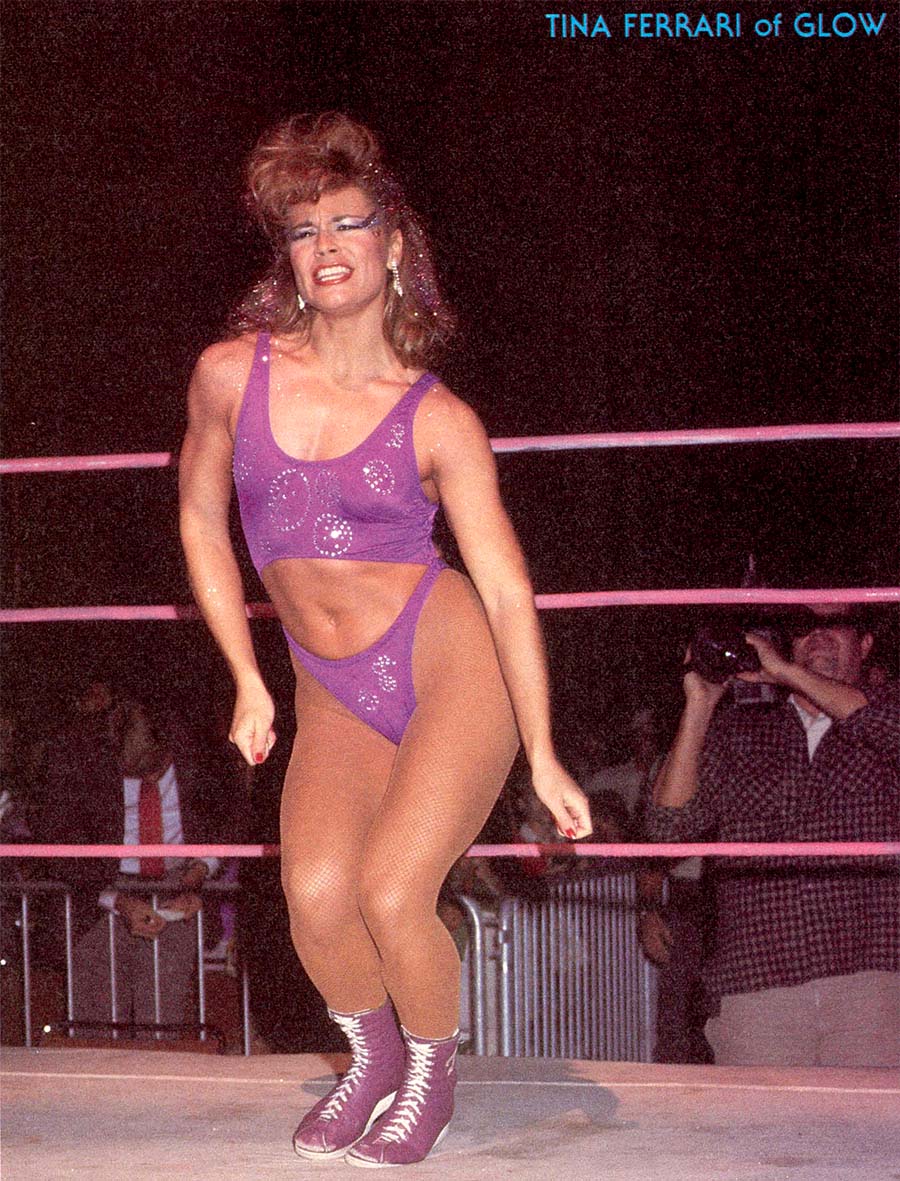 Bambi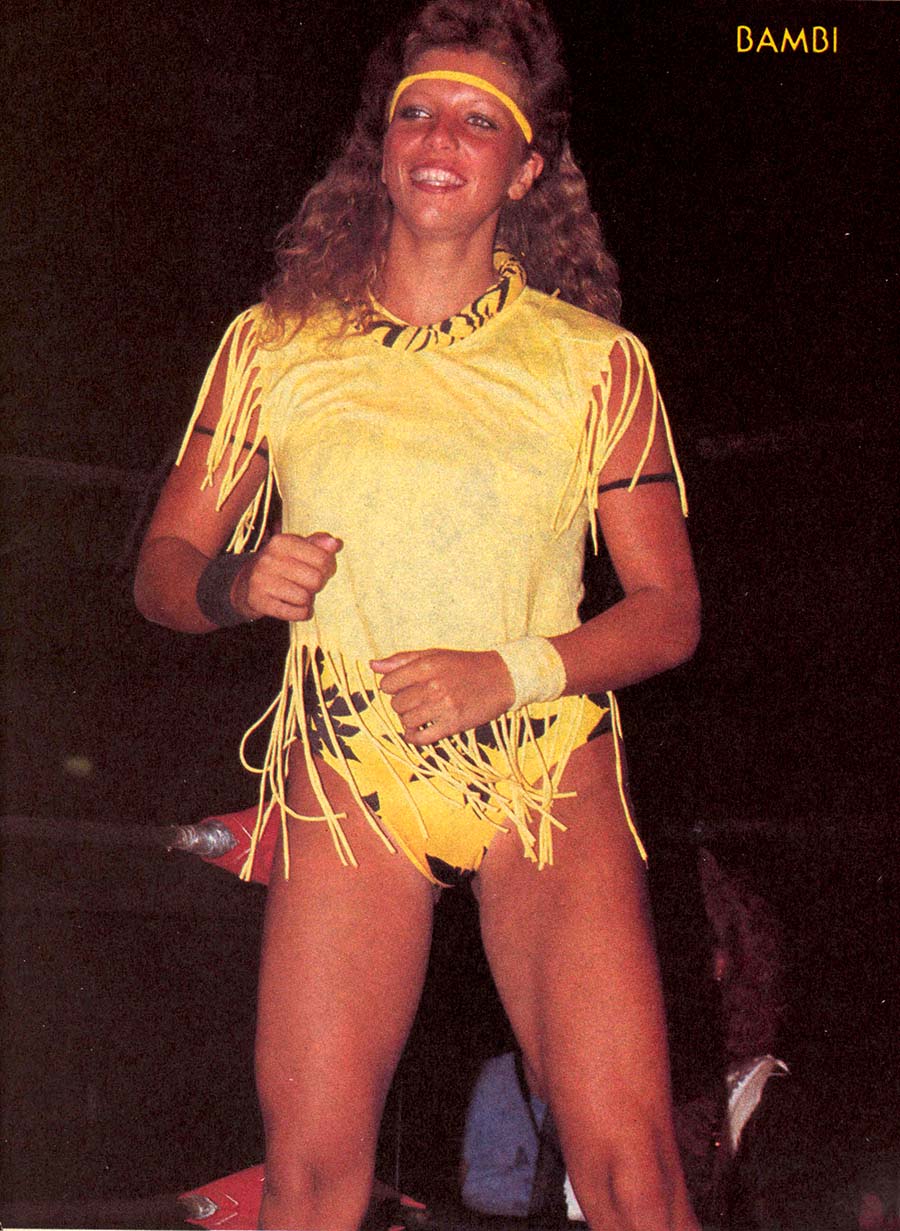 Bambi's arch-rival was the aforementioned Madusa  Miceli.  Bambi lasted in the wrestling biz a longer than most of these ladies; she was still fighting in WOW (Women of Wrestling) in 2001.
Elizabeth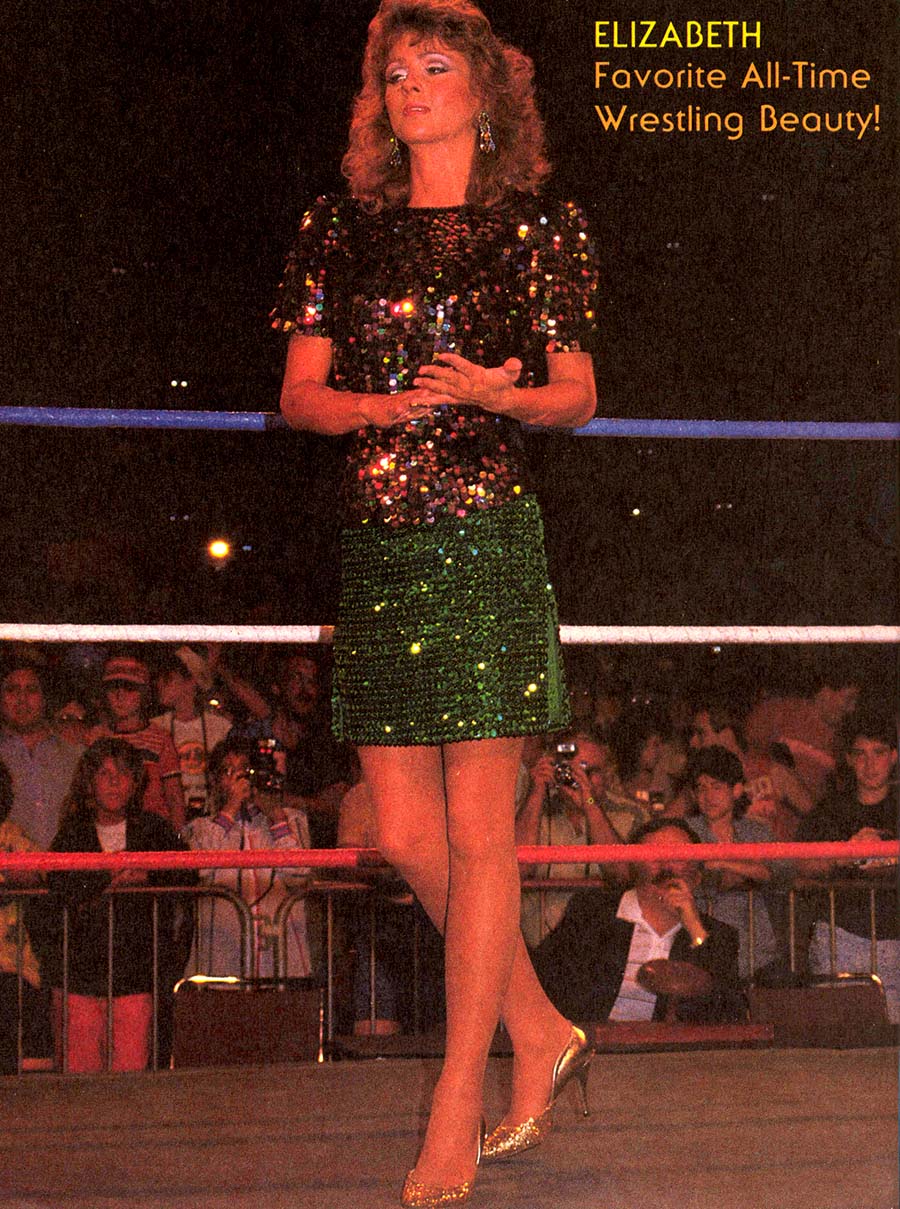 Elizabeth's main squeeze was none other than Macho Man Randy Savage
California Doll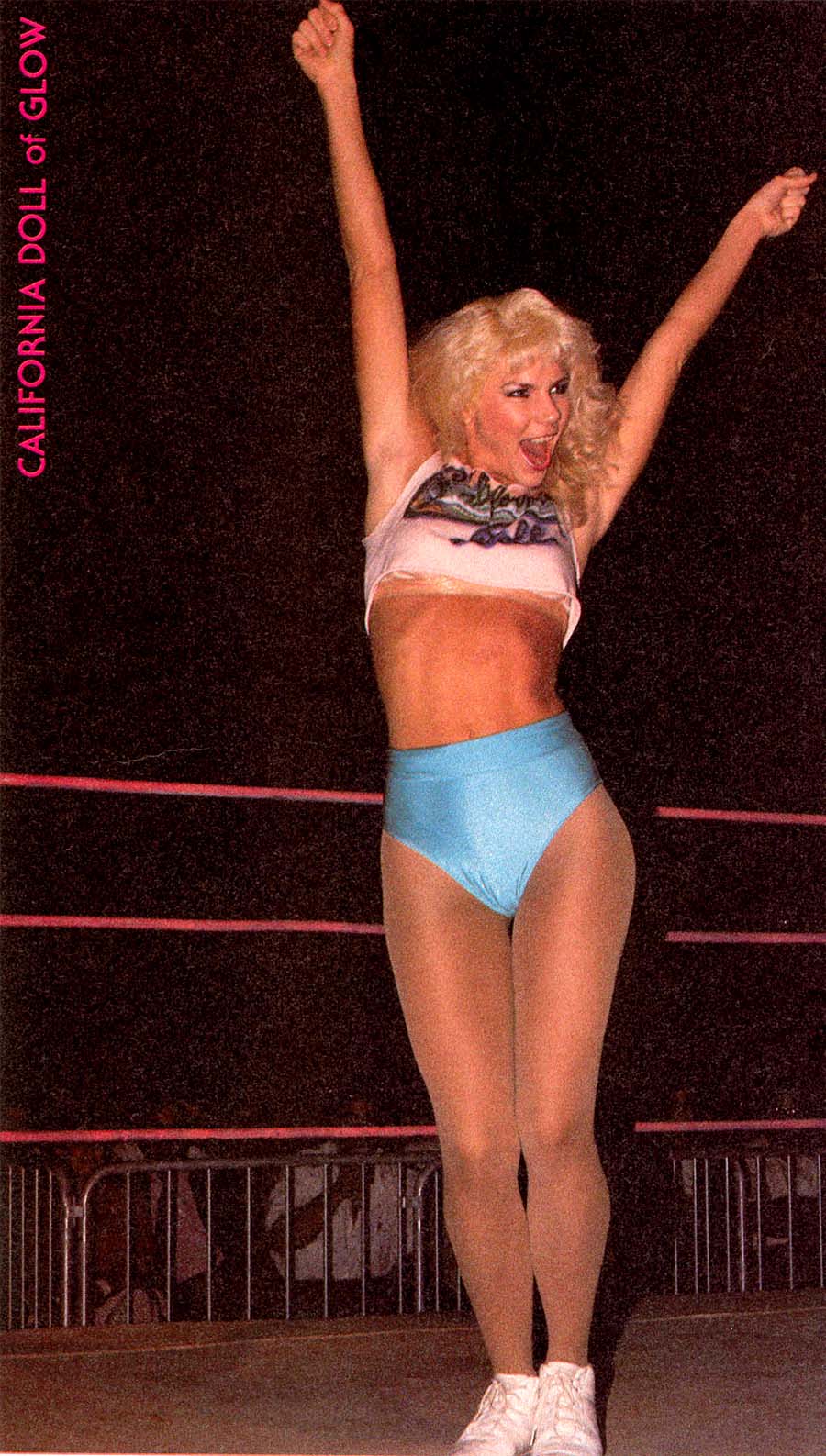 Candy Devine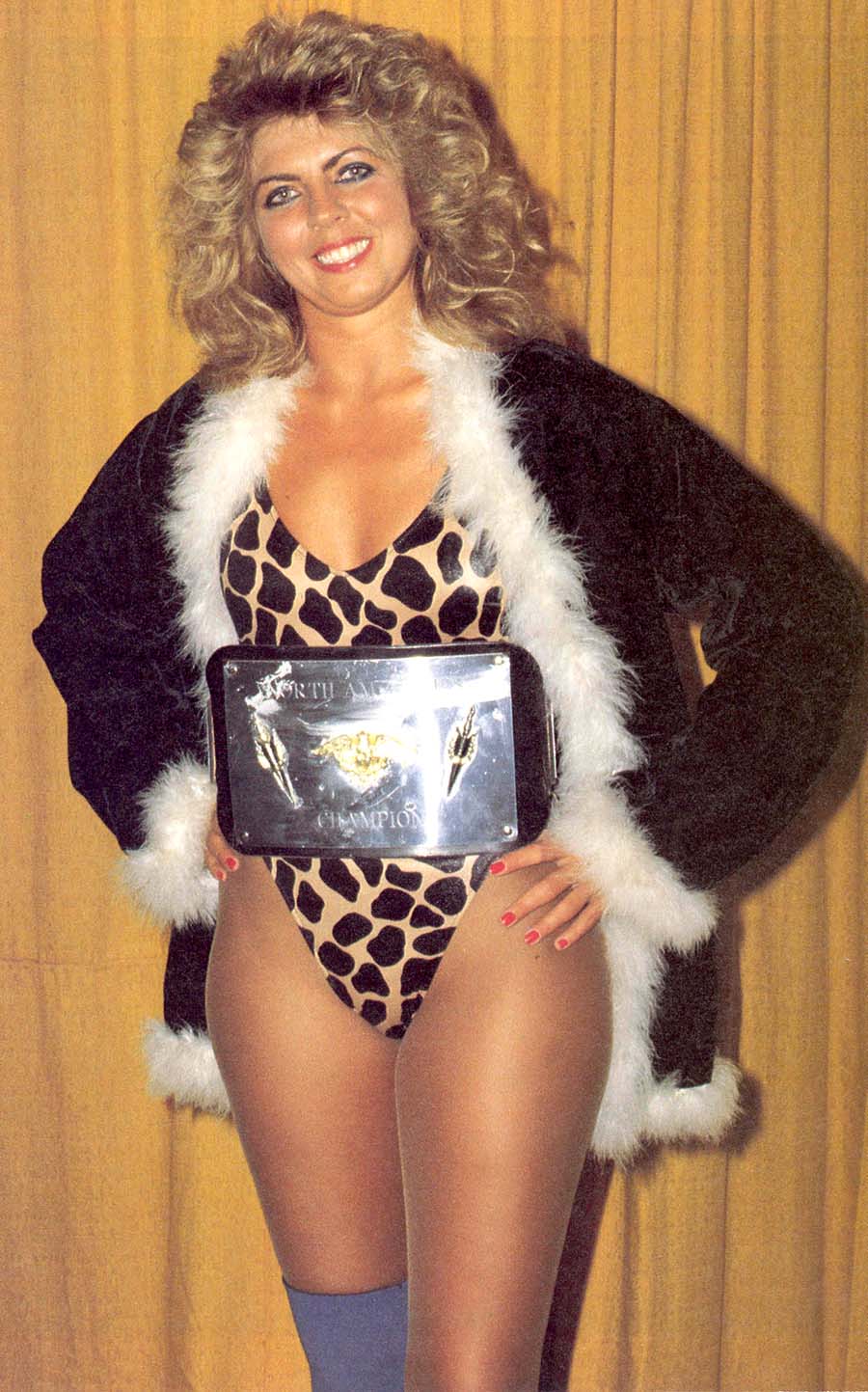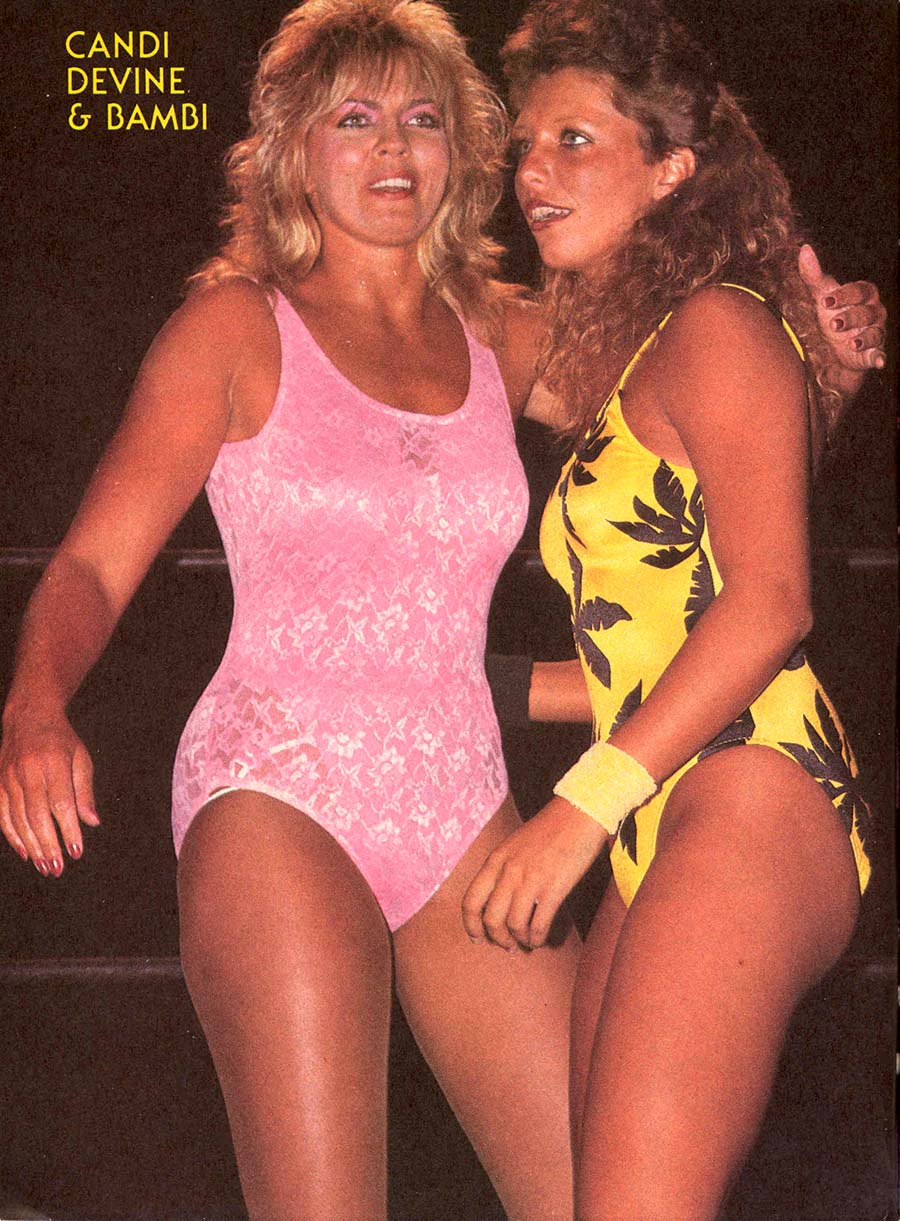 Brandi Mae and Malibu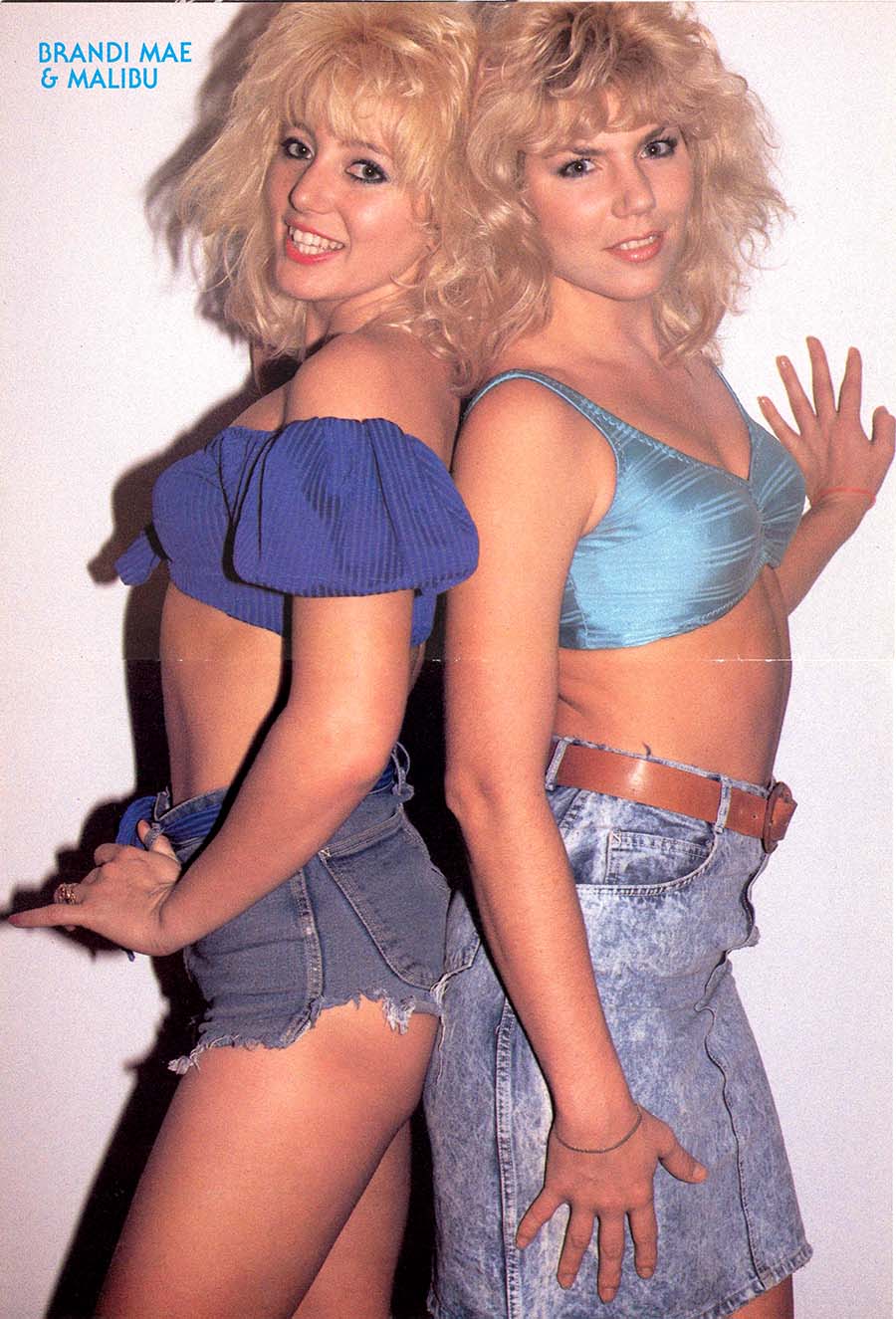 Would you believe there was a bad-girl wrestler literally named "The Terrorist"?  This simply would not fly today.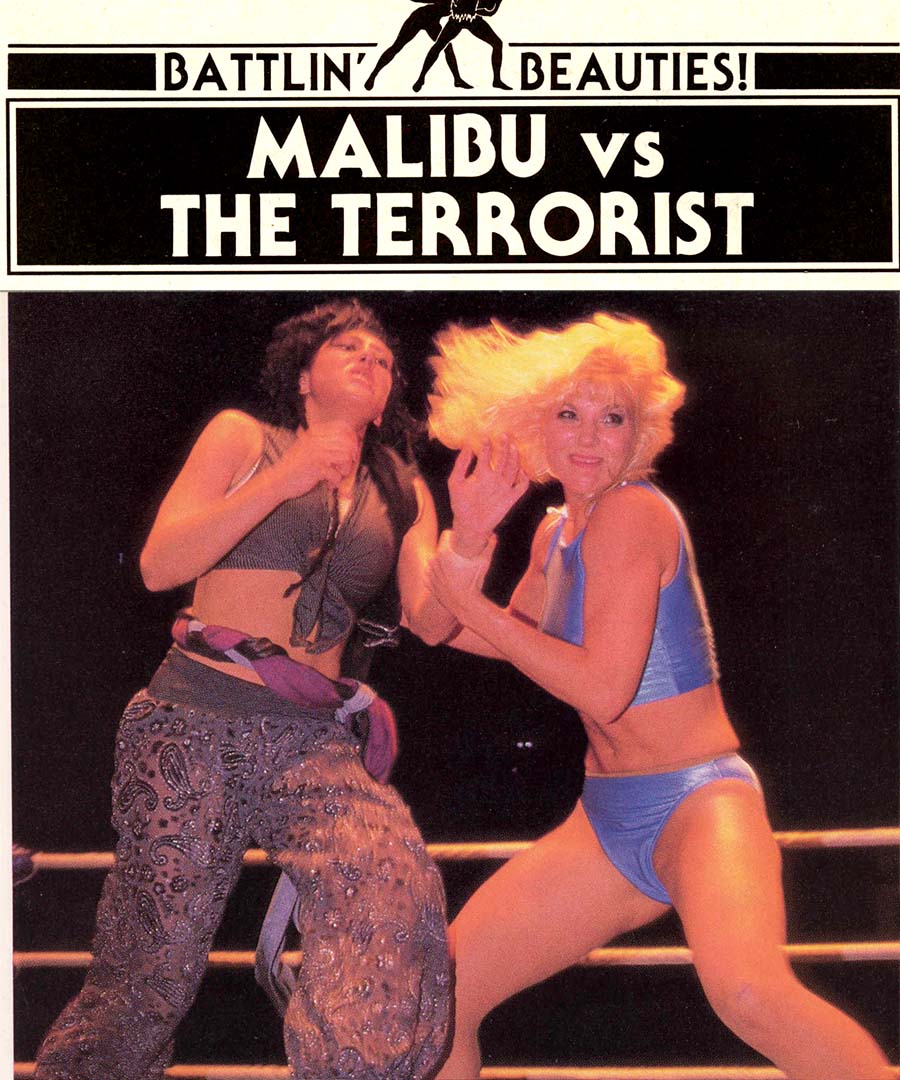 Fallen Angel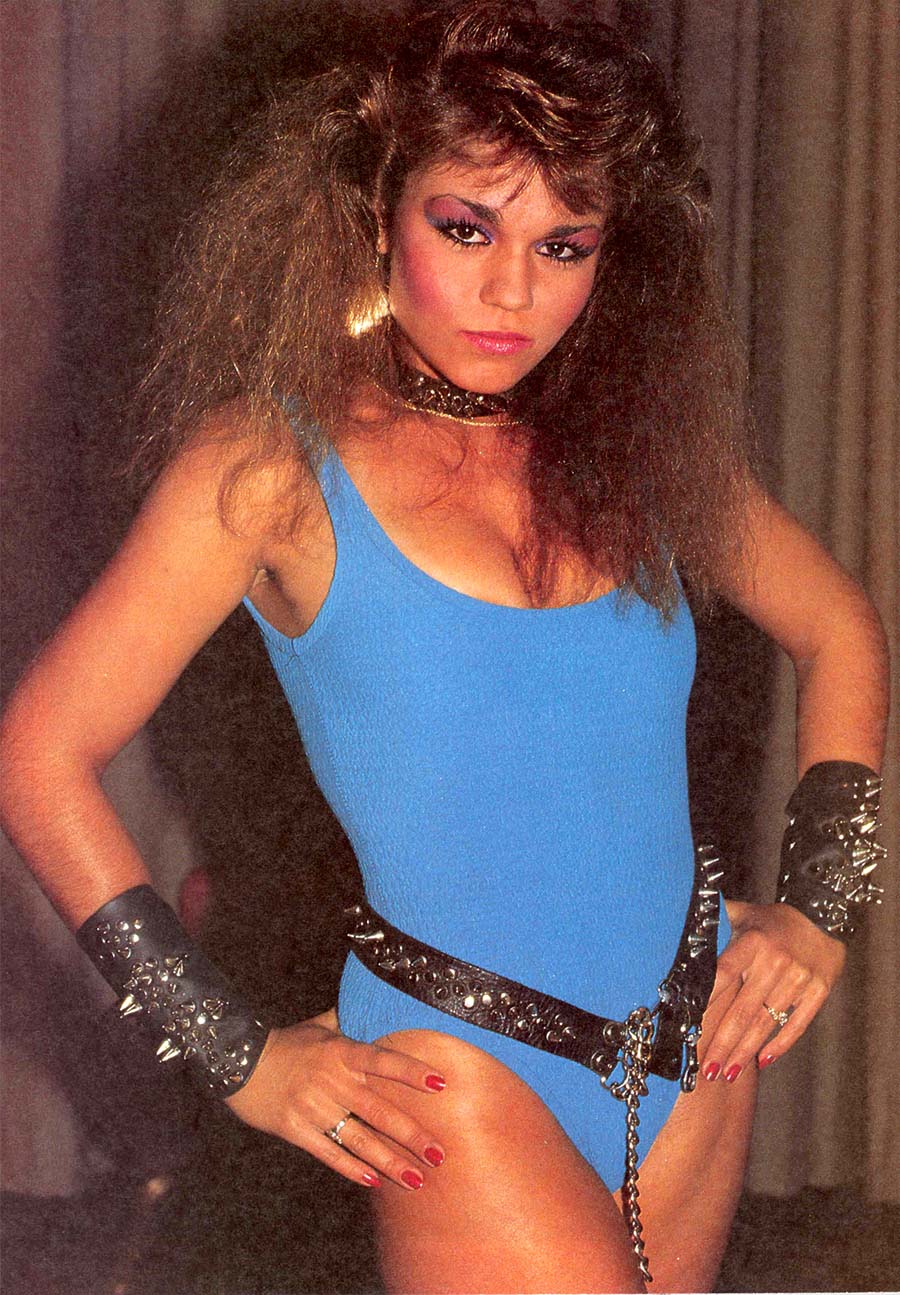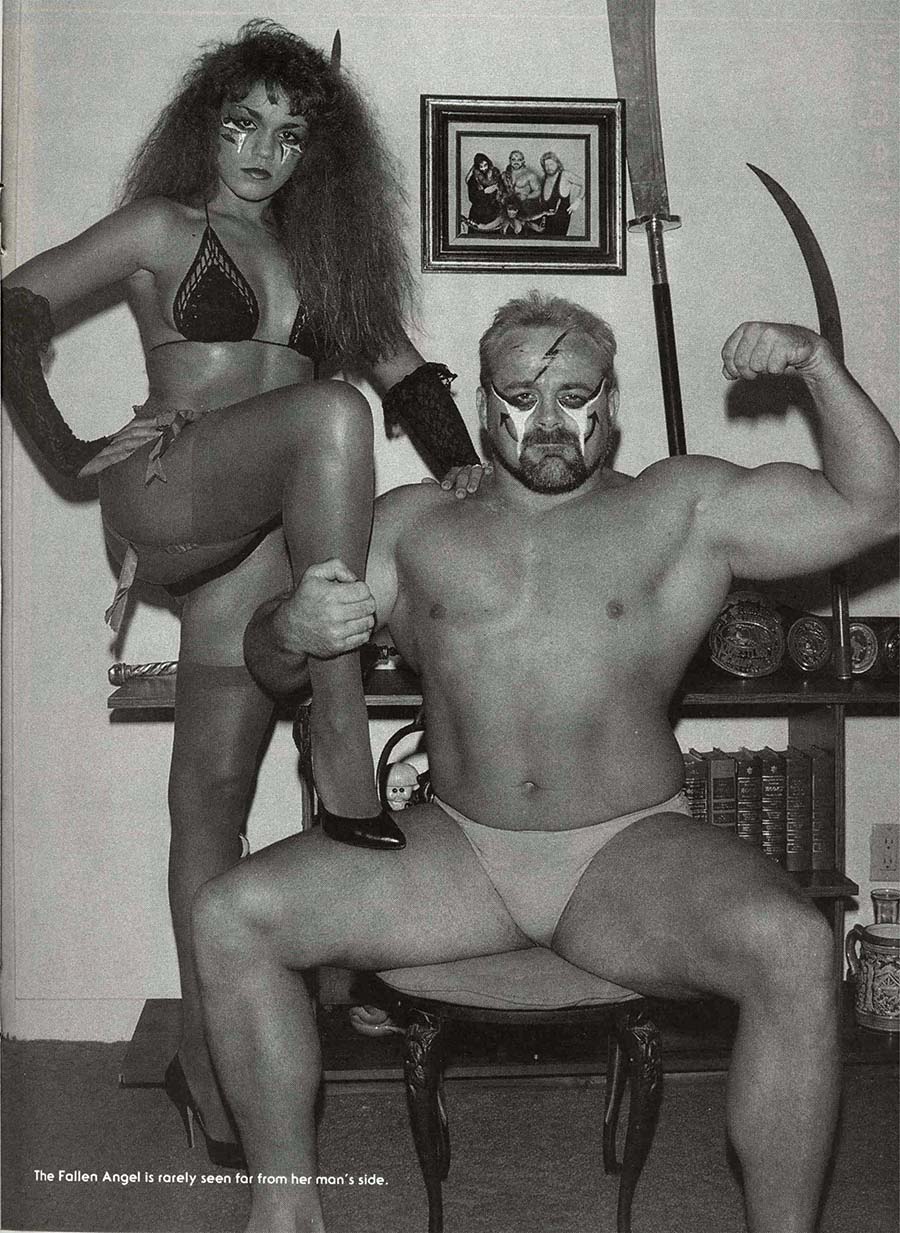 This is too terrible for words.  Sorry to subject you to this.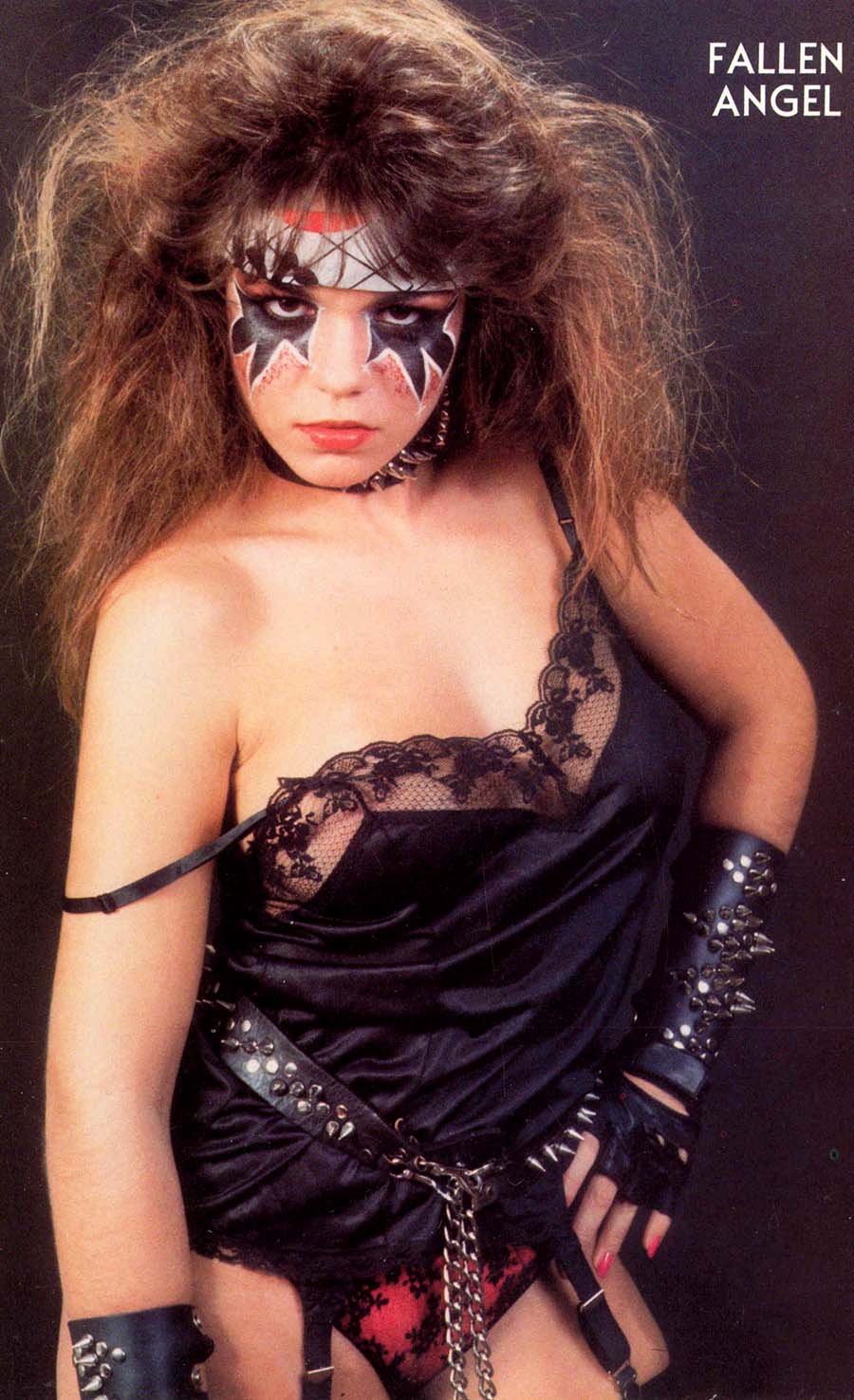 Missy Hyatt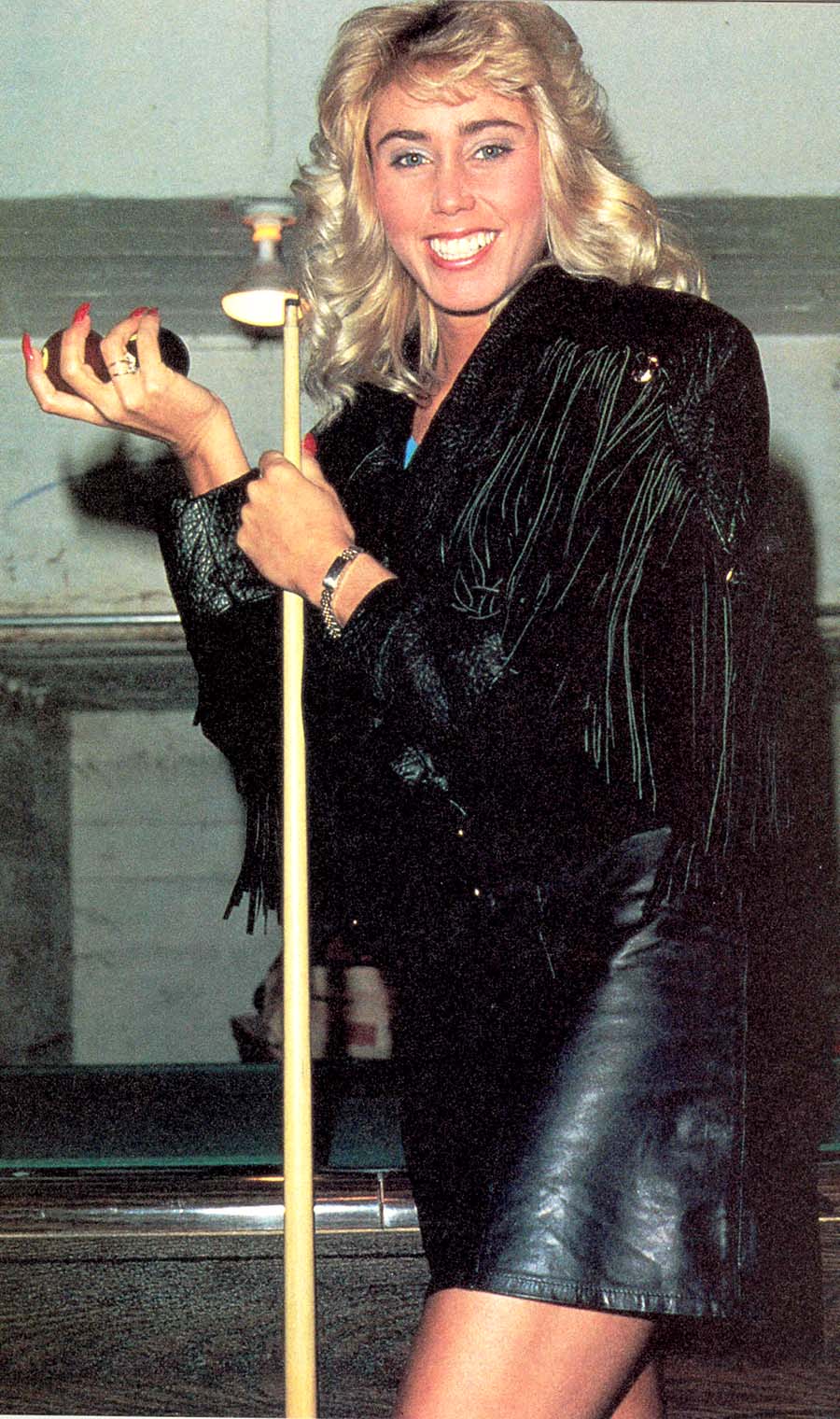 Missy Hyatt was supposed to be a Paris Hilton-esque spoiled little rich girl.
Bodyguard Venus, Kat Laroux, Linda Dallas and Mad Dog Debbie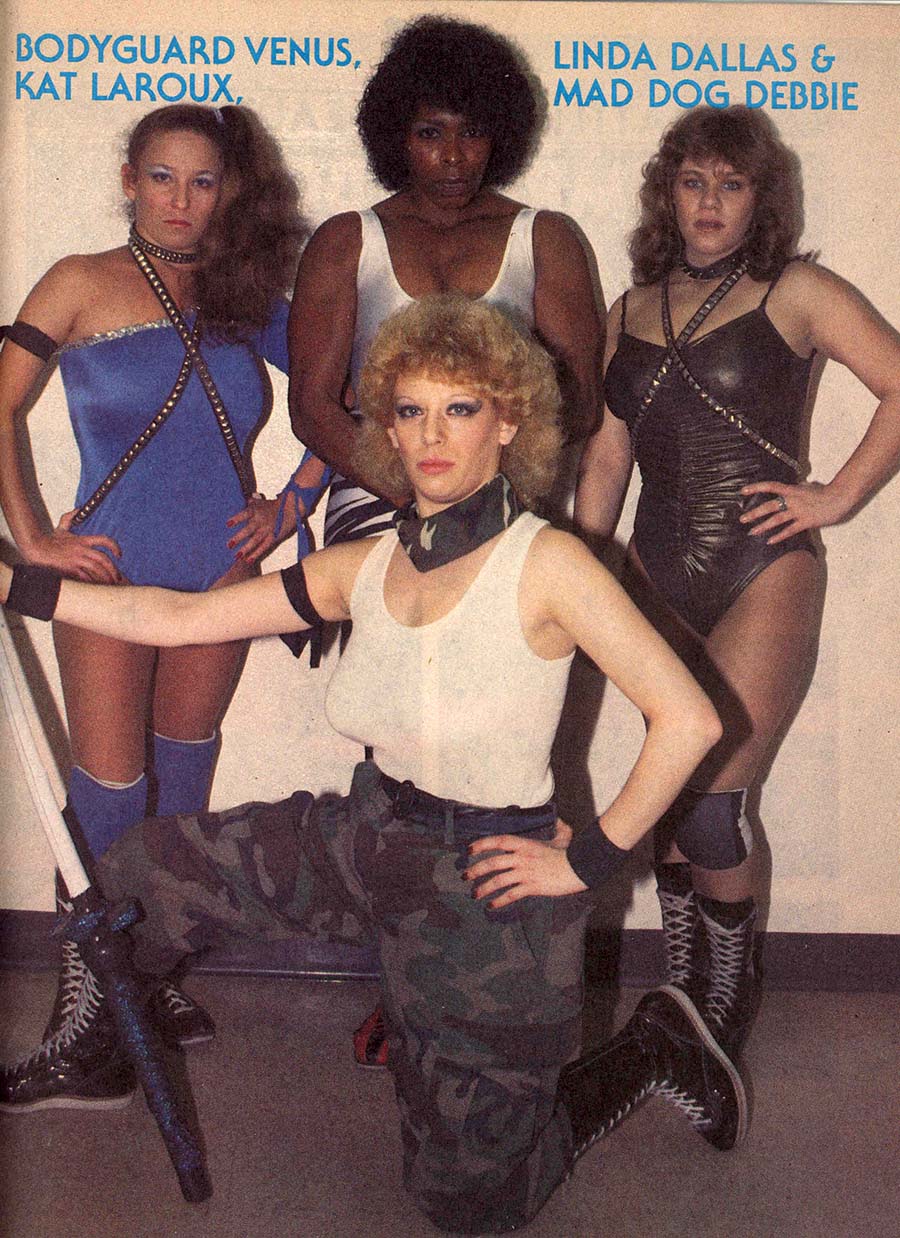 Hollywood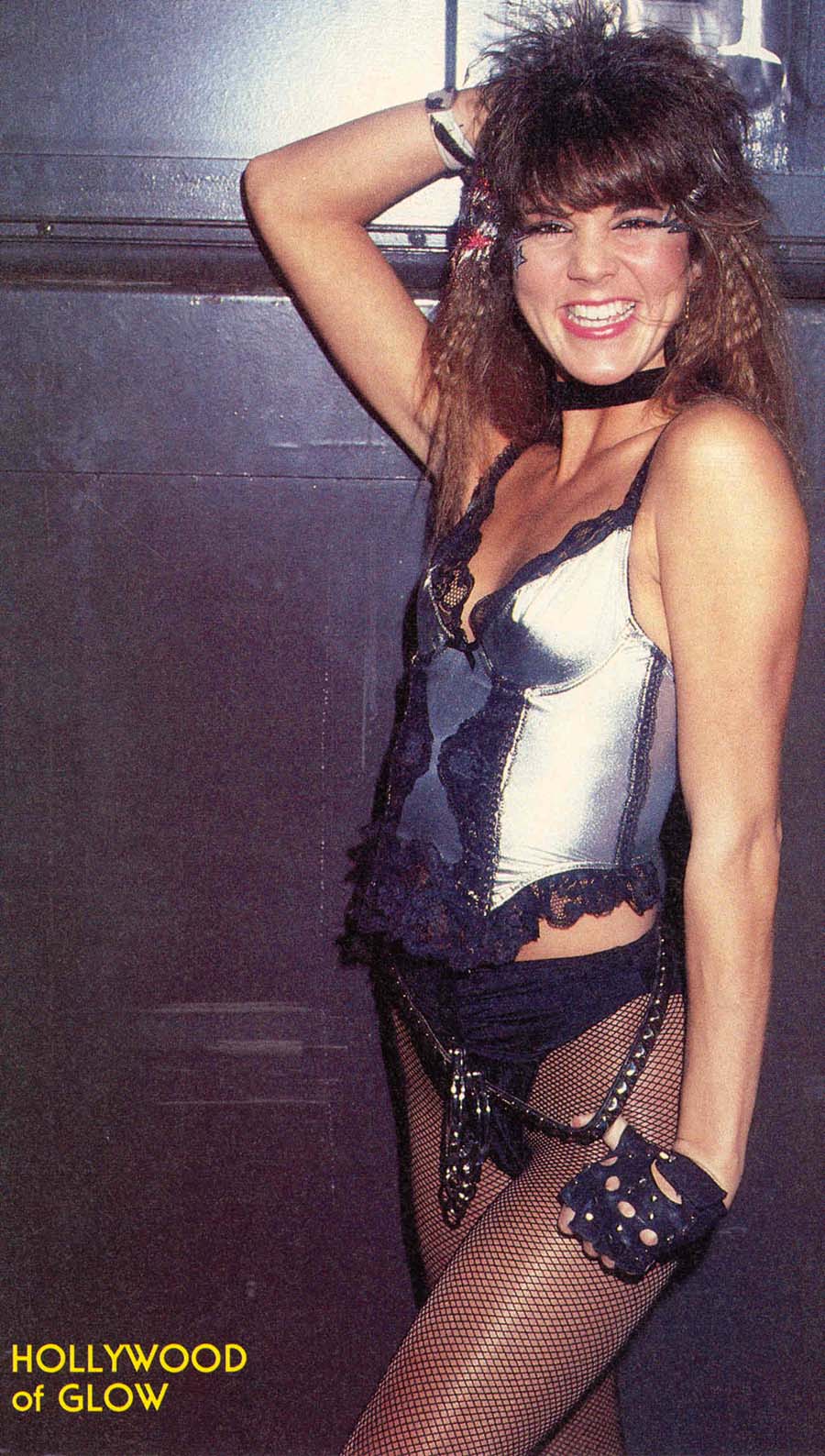 Vine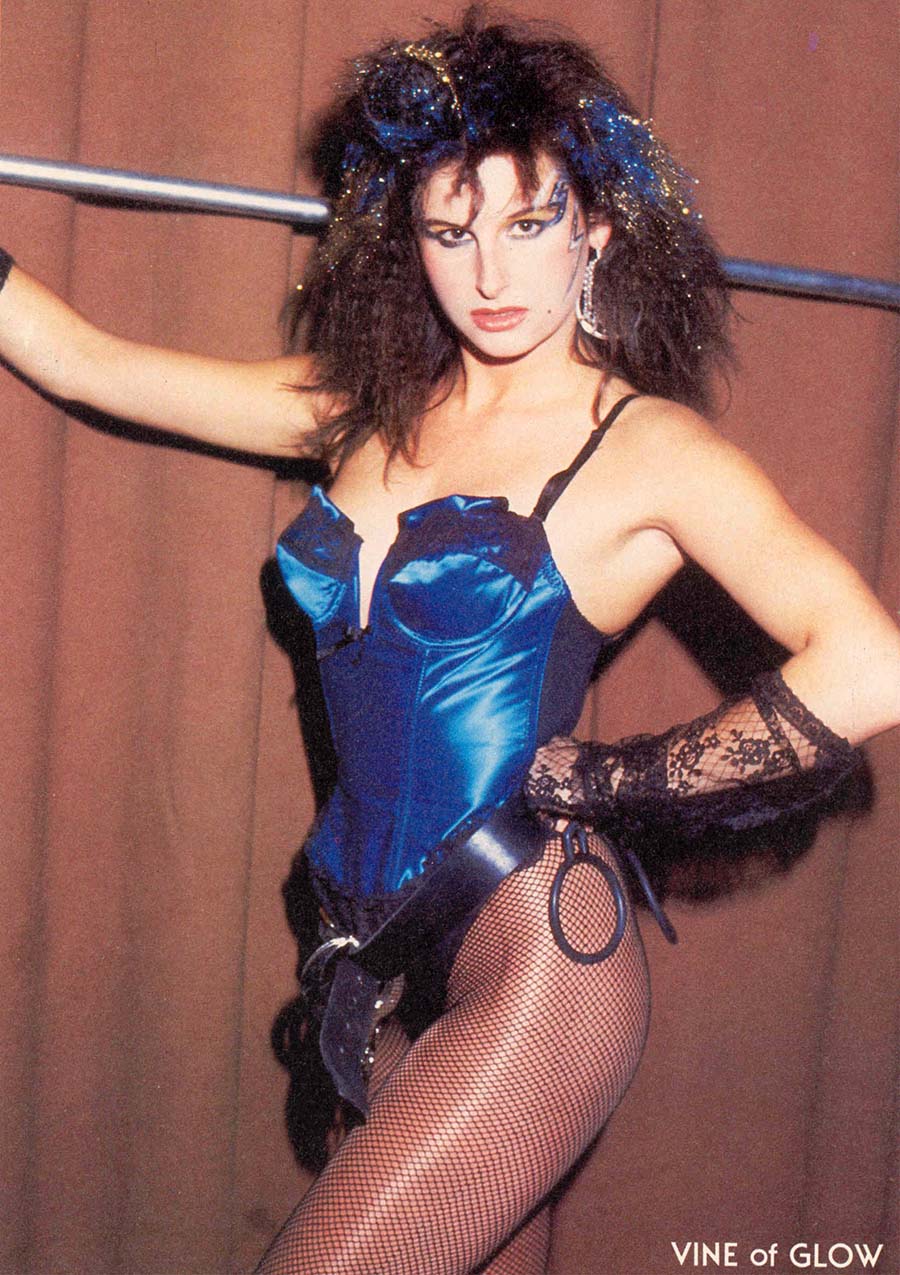 Get it? Hollywood and Vine?  (ugh)