'Keeping cool on the golf course' is a July 9 1926 featuring Dorothy Kelly, Virginia Hunter, Elaine Griggs, Hazel Brown and Mary Kaminsky in bathing suits seated on two large blocks of ice. Taken in Washington, D.C. by the National Photo Company, the fun series does little for gender equality but goes someway to explaining why whatshisname is so enamoured with golf.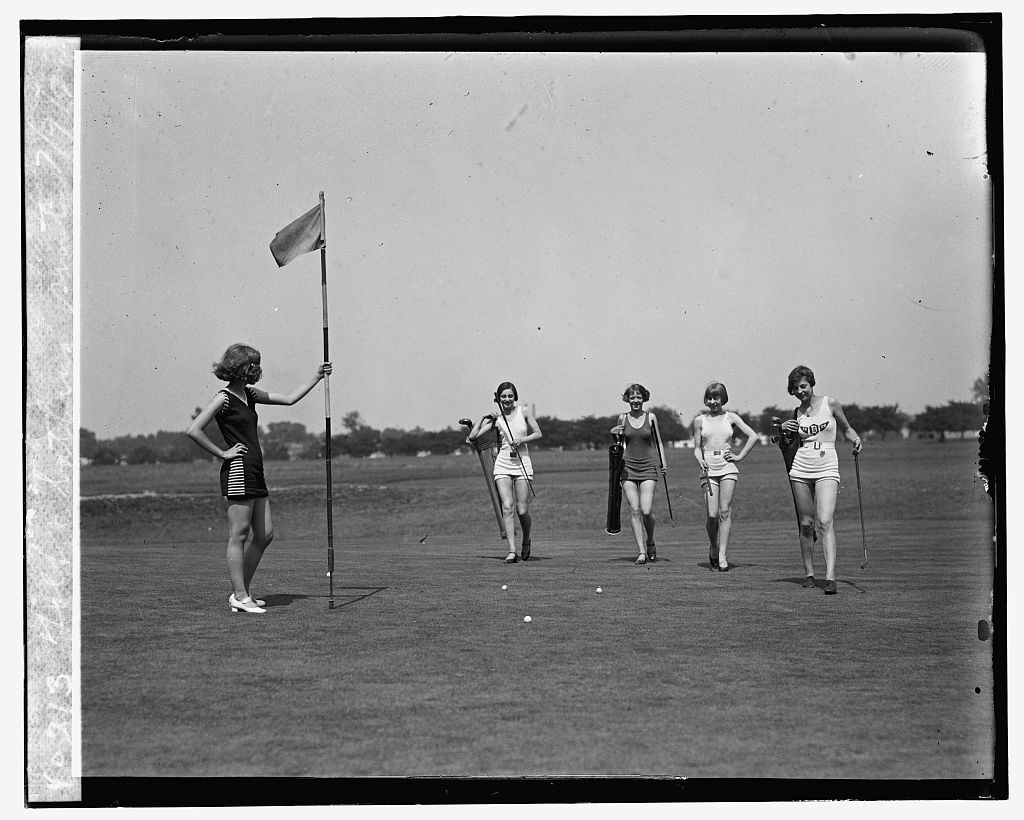 Those cold-footed golfers were performers with the Gladys Wilbur troupe. The Washington Post says the golfers were appearing at B.F. Keith's theater, Washington, with entertainers Ruth and Dick Gilbert:
It is not a long jump to the back side of the footlights for song writers who have made good at broadcasting and record making. Such is the case of Ruth and Dick Gilbert, who will appear at the B.F. Keith's theater all the week of July 11, with the Gladyse Wilbur girls, six dainty maidens, who render a surprise ukelele chorus. (Washington Post: "A New Act to Make Bow at Keith's", July 11, 1926, page F3)
How was the show?
Ruth and Dick Gilbert, known heretofore as Gilbert and Wimp, present a little song and dance number, assisted by the Gladyse Wilbur girls – which girls would have aided things in a finer way if they concerned themselves less with dancing. The Gilbert duo present the harmonious numbers in their usual way. (The Washington Post: July 12, 1926, page 7).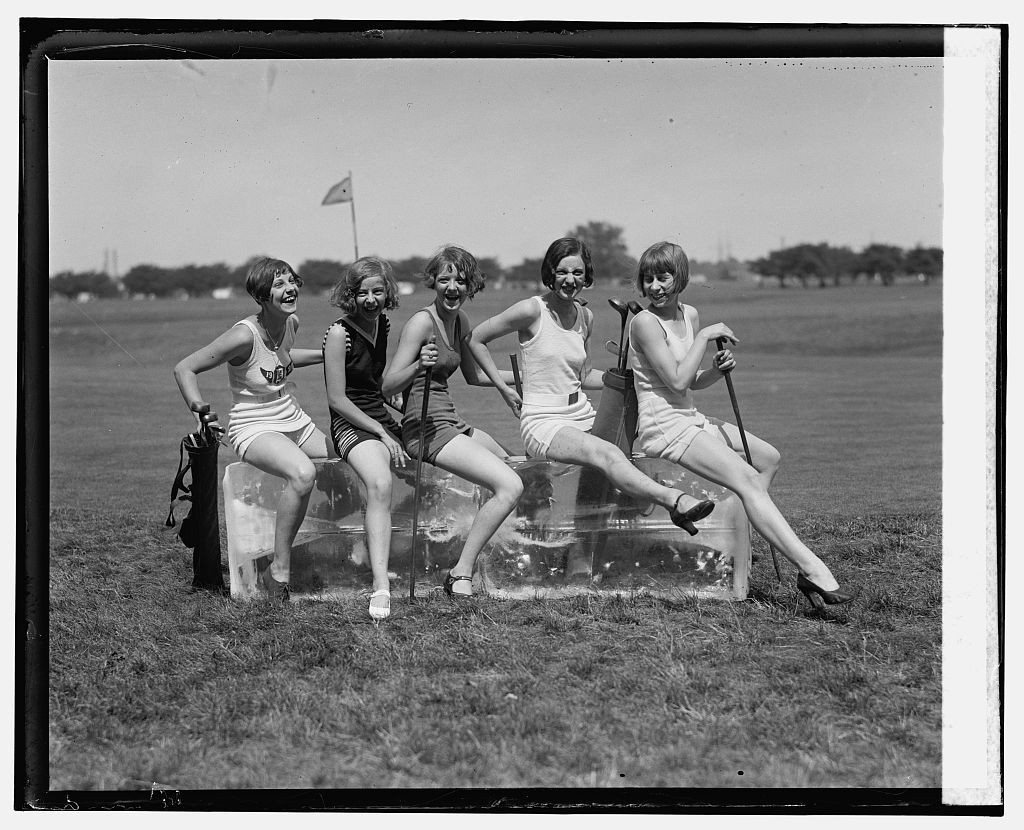 Via: Aphelis