Peter Byrne took these wrestling images of fighters and faces in the crowd in the late 1980s, mainly from the north of England – Bradford, Leeds, York and Manchester. Byrne, a freelance photographer based in Glasgow, loved watching professional wrestling on television. "You had pure theatre," he says "and a great deal of fun. There were guys bashing the hell out of each other, but you kind of knew nobody really got hurt."
For 33 years  professional wrestling was broadcast on Saturday afternoons at 4pm on ITV's World of Sport, with commentary by Kent Walton (22 August 1917 – 24 August 2003), a former a disc jockey on Radio Luxembourg and a producer of those nostalgia-proof British sex comedies.
The show ended on December 17th 1988. "Have a good week… till next week," said Walton in his customary send off. And then it was gone, swept away by US wrestling. British television wanted things bigger, flashier and louder – more American. Necks were now wider than waistlines, and wrestling, which would have shared the bill with shin-kicking in days of yore, became more about merchandise, advertisers and money.
Walton would have understood the lure of all things North American to British consumers. British to the core – his actual name was Kenneth Walton Beckett; public-school educated and son to a finance minister in the British protectorate administration in Egypt – Kent affected a transatlantic accent. The 1986 edition of Halliwell's Television Companion listed him as a "Canadian sports commentator in Britain".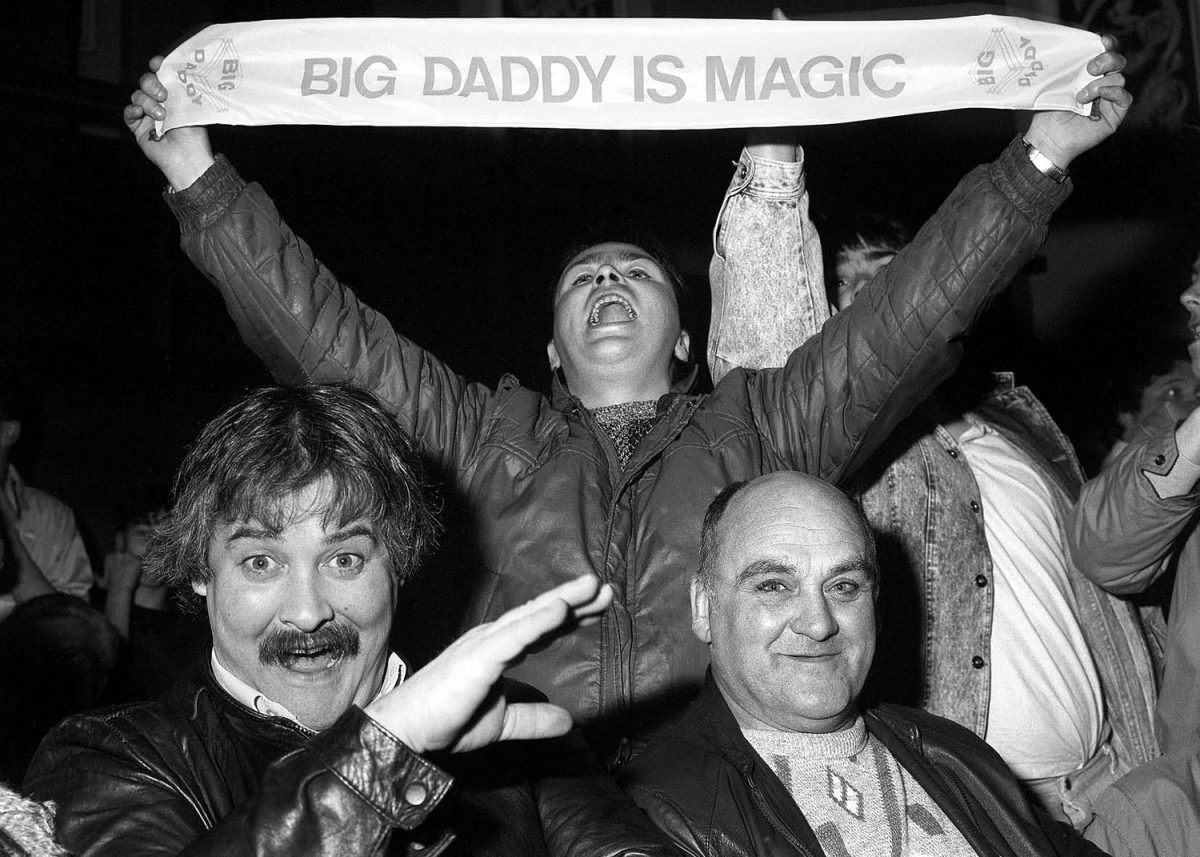 In the late 1980s, Peter Byrne was in his last year as a photography student at Yorkshire's Harrogate College of Higher Education. For his final project, he spent Friday and Saturday nights photographing professional wrestling at venues including the Barnsley Civic, Scunthorpe's Baths Hall, King George's Hall, Blackburn, Wakefield's Unity Hall and the Blackpool Tower Circus.
"Most of the wrestlers I saw were extremely decent working class folk trying to earn a crust in a hard game," Peter tells us. "They performed several times a week all over the country and suffered physically and emotionally. A short and tough career choice."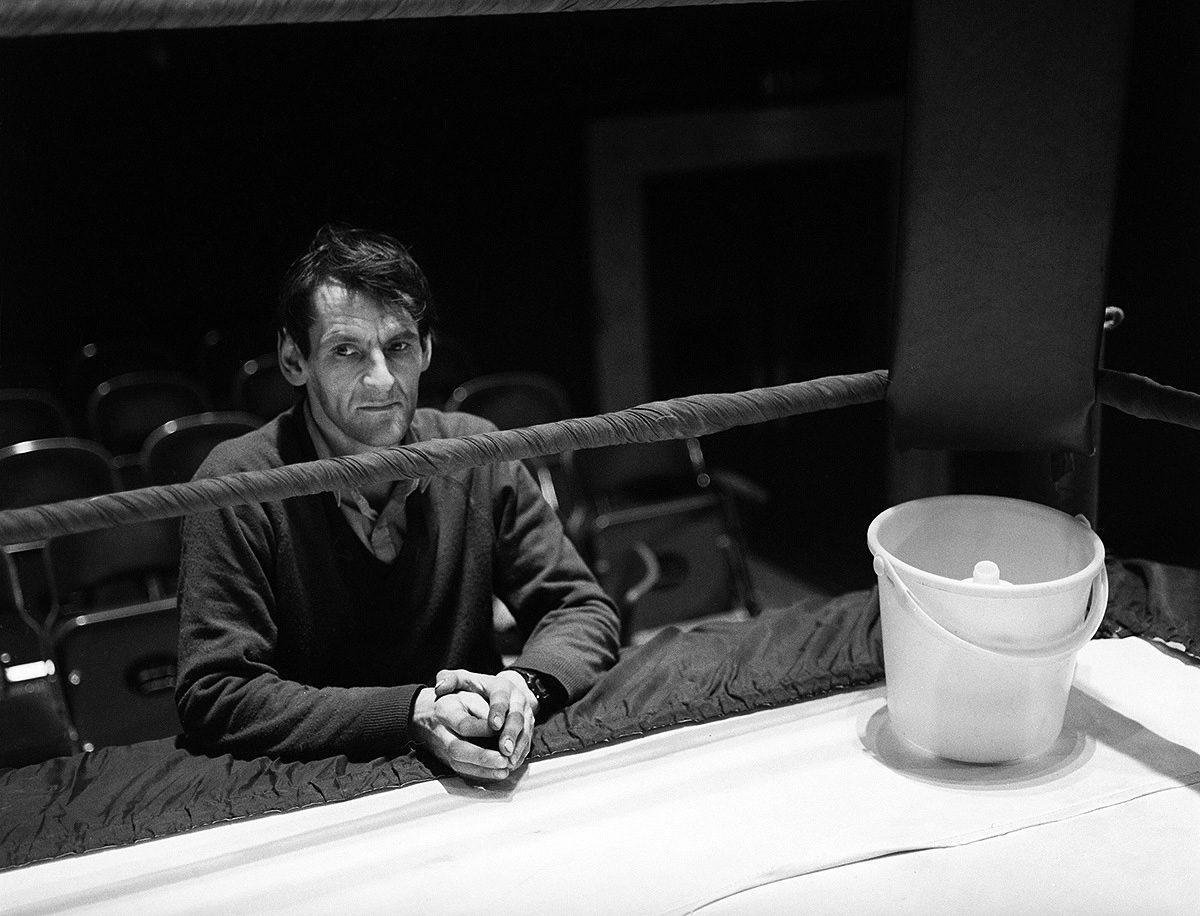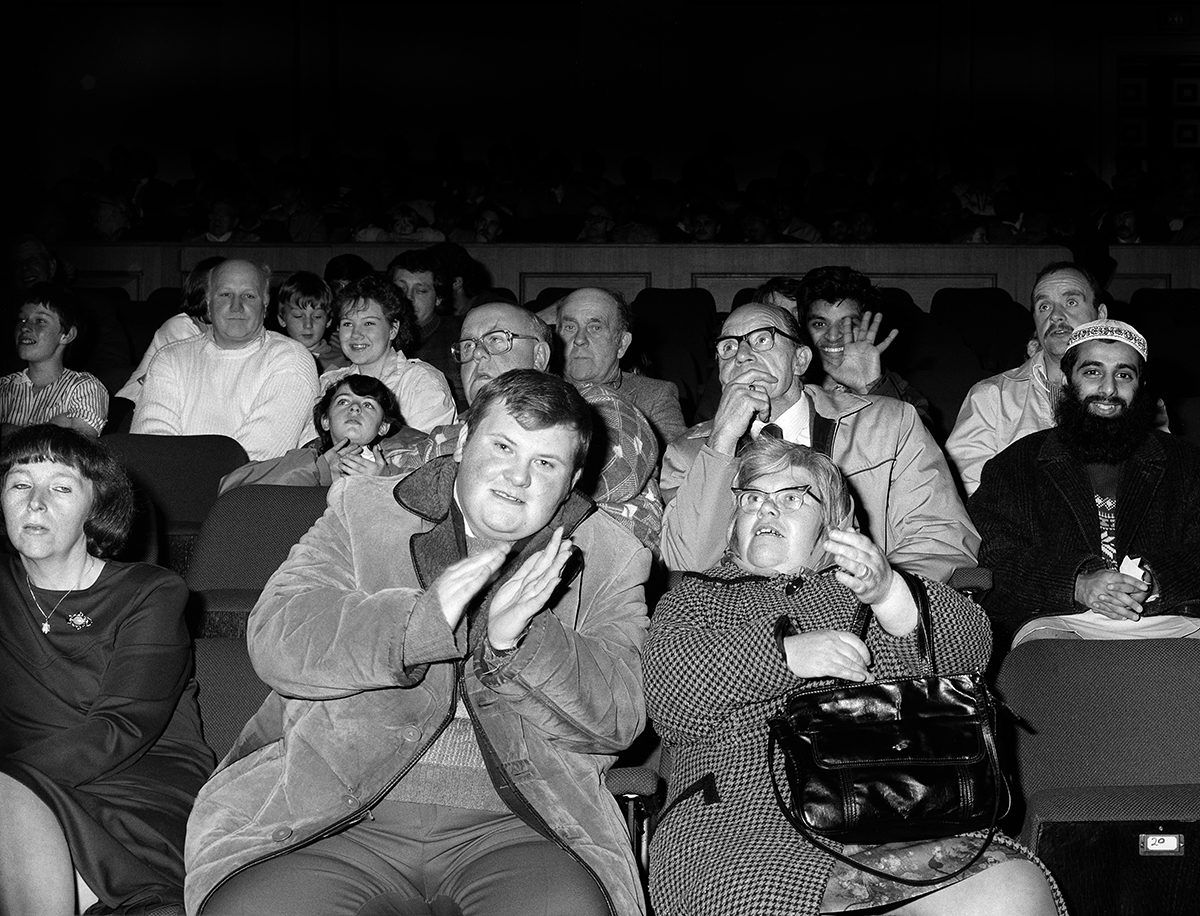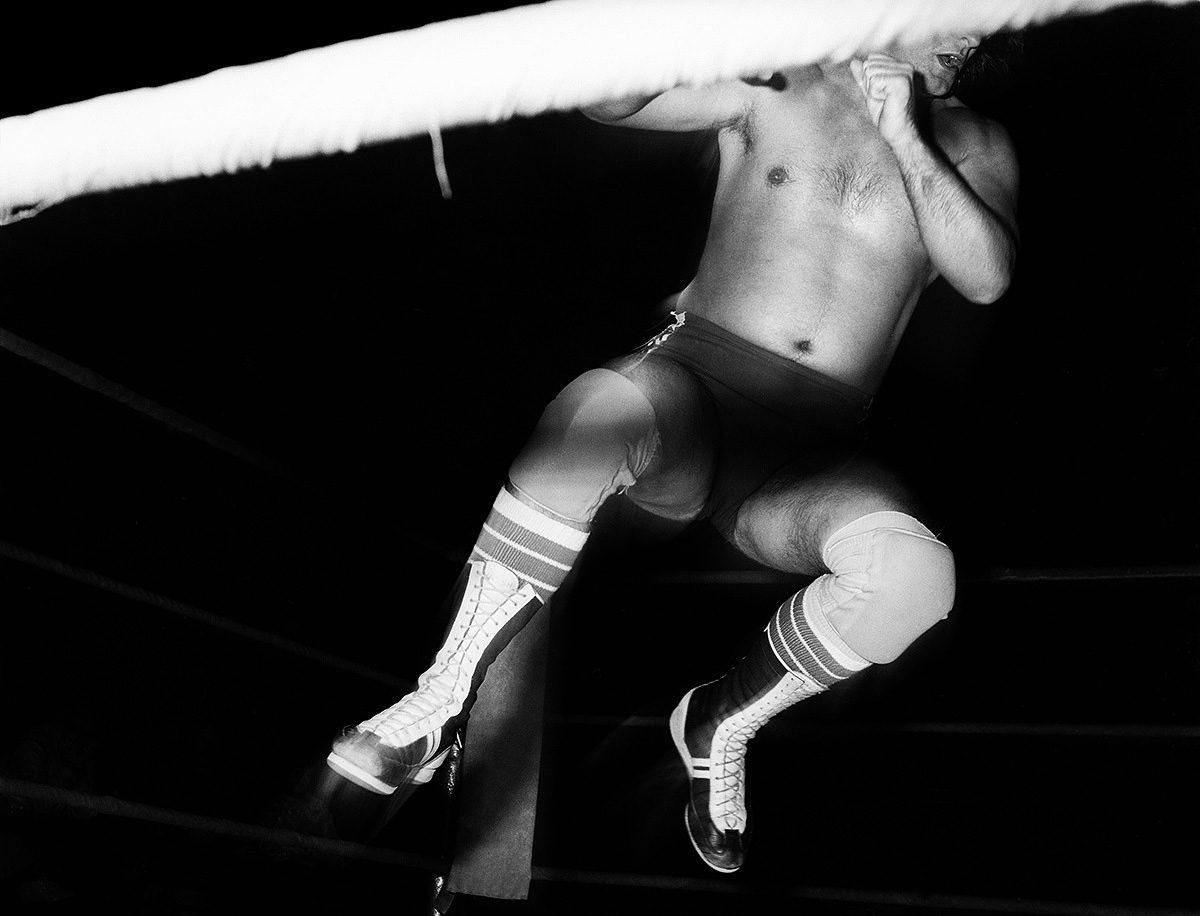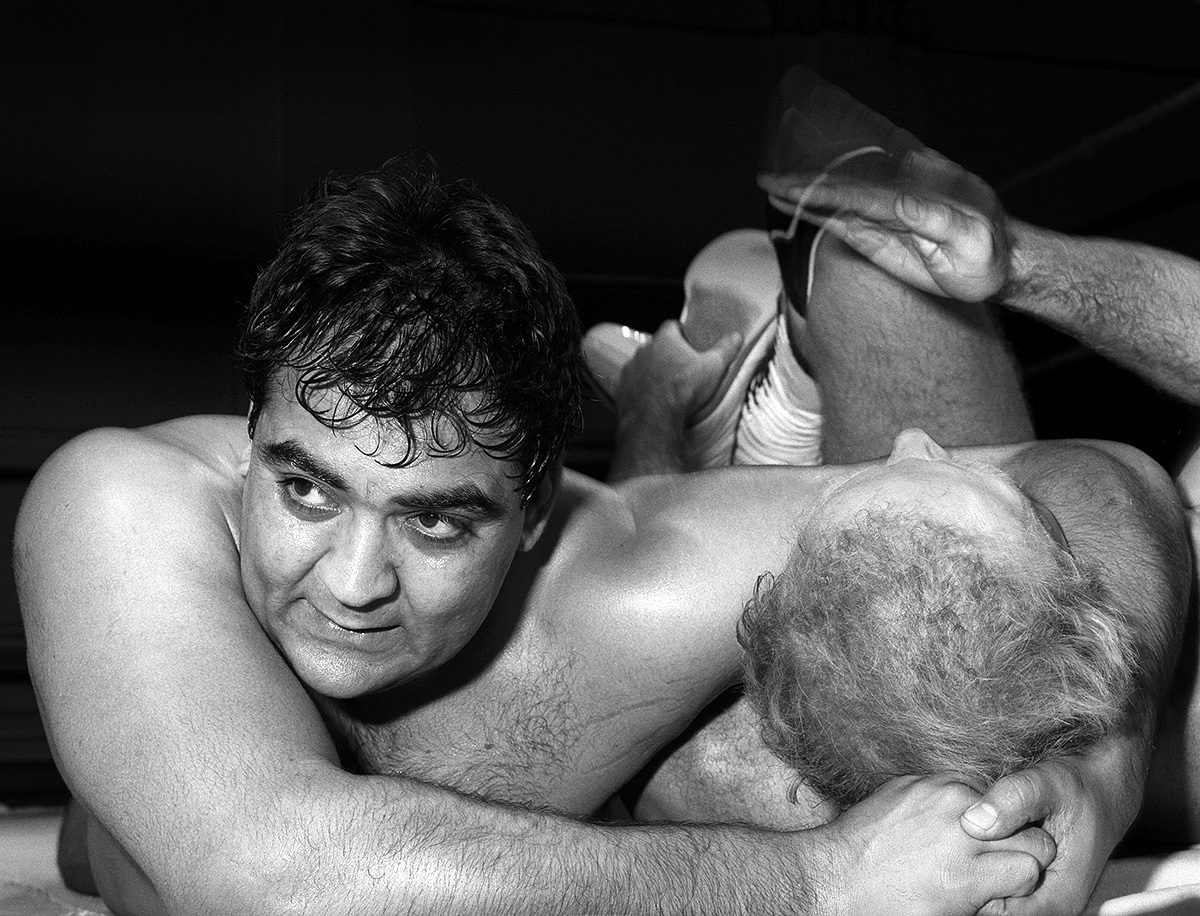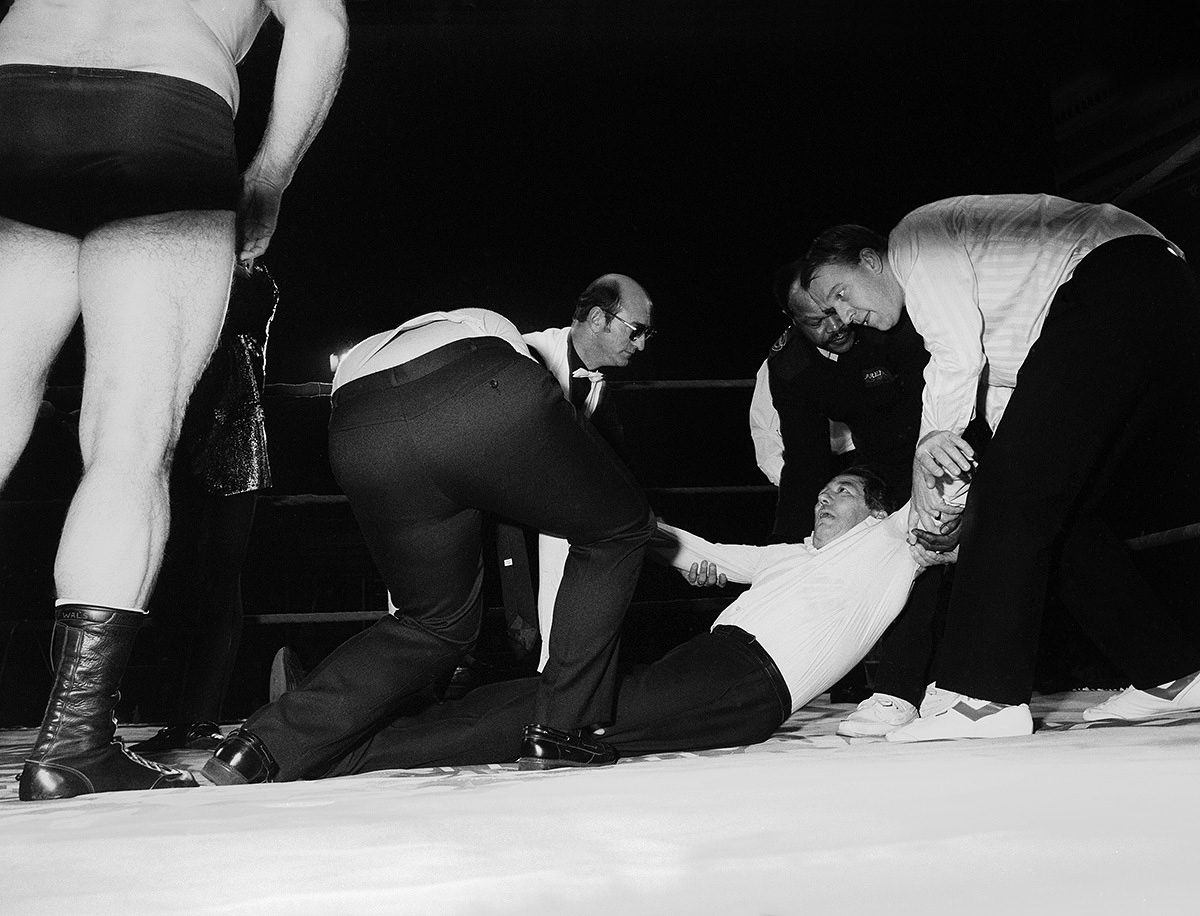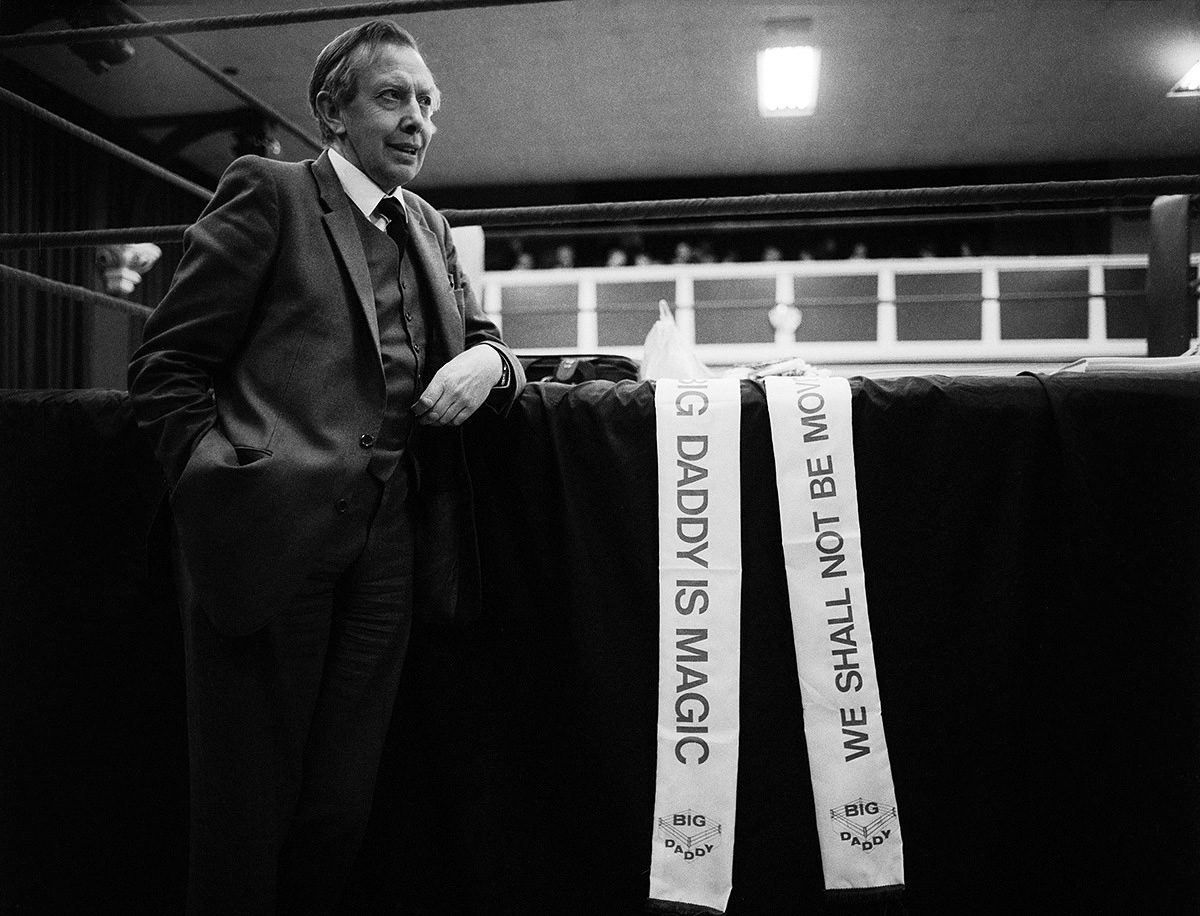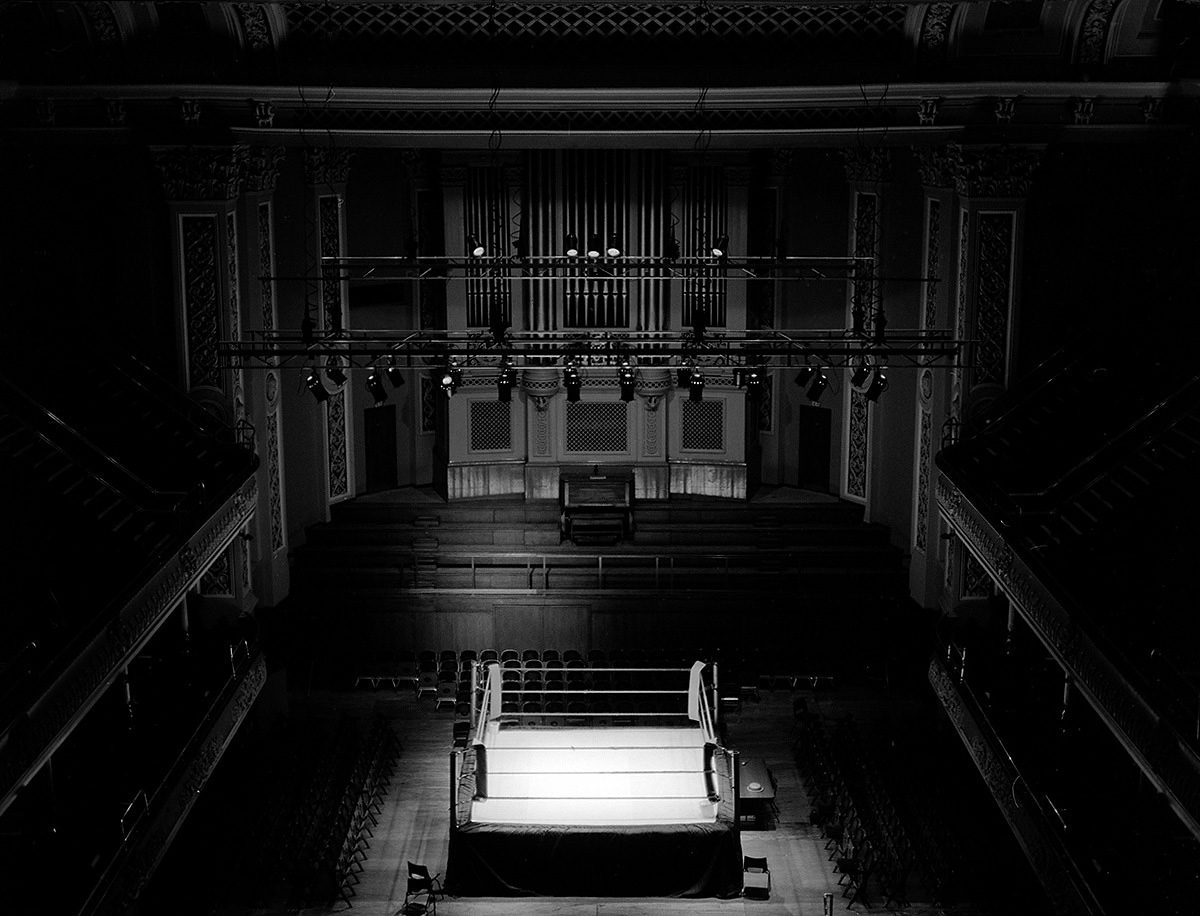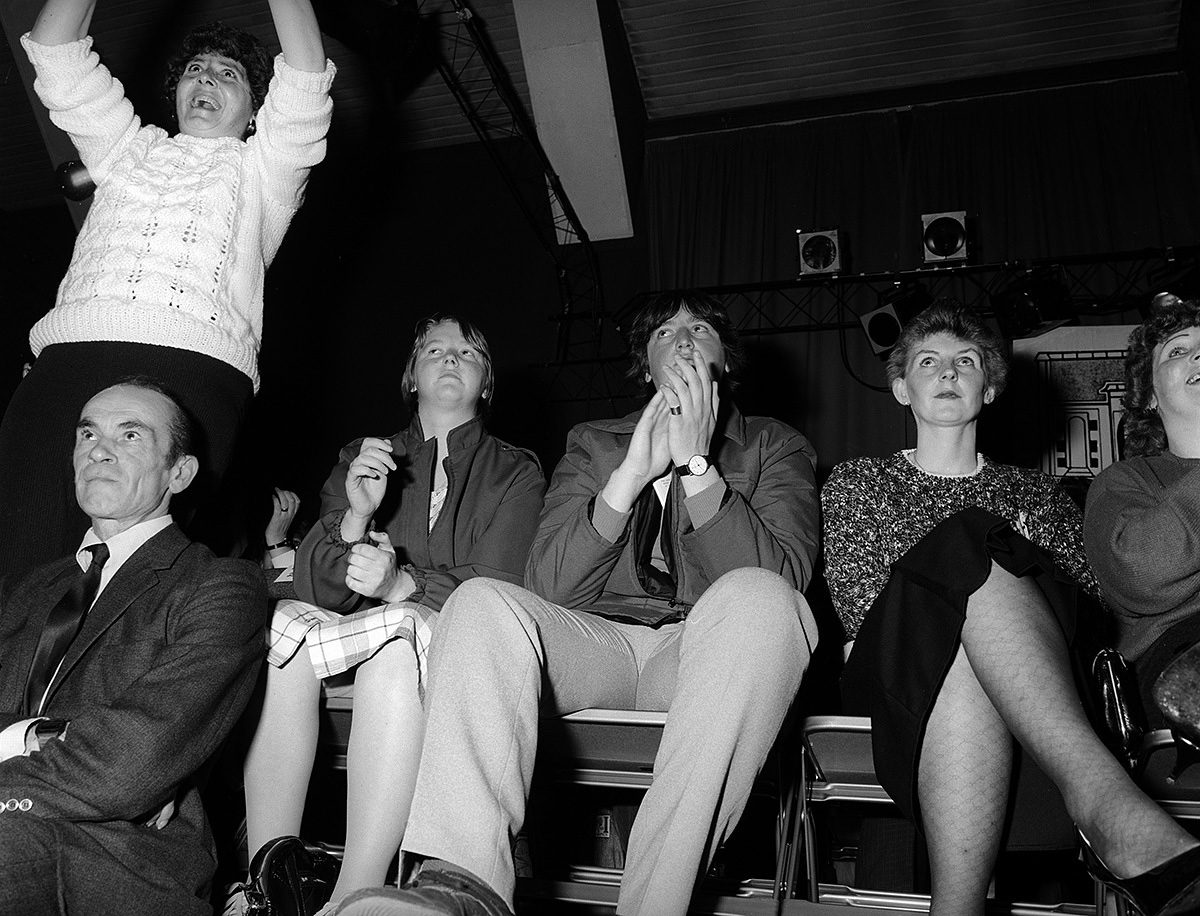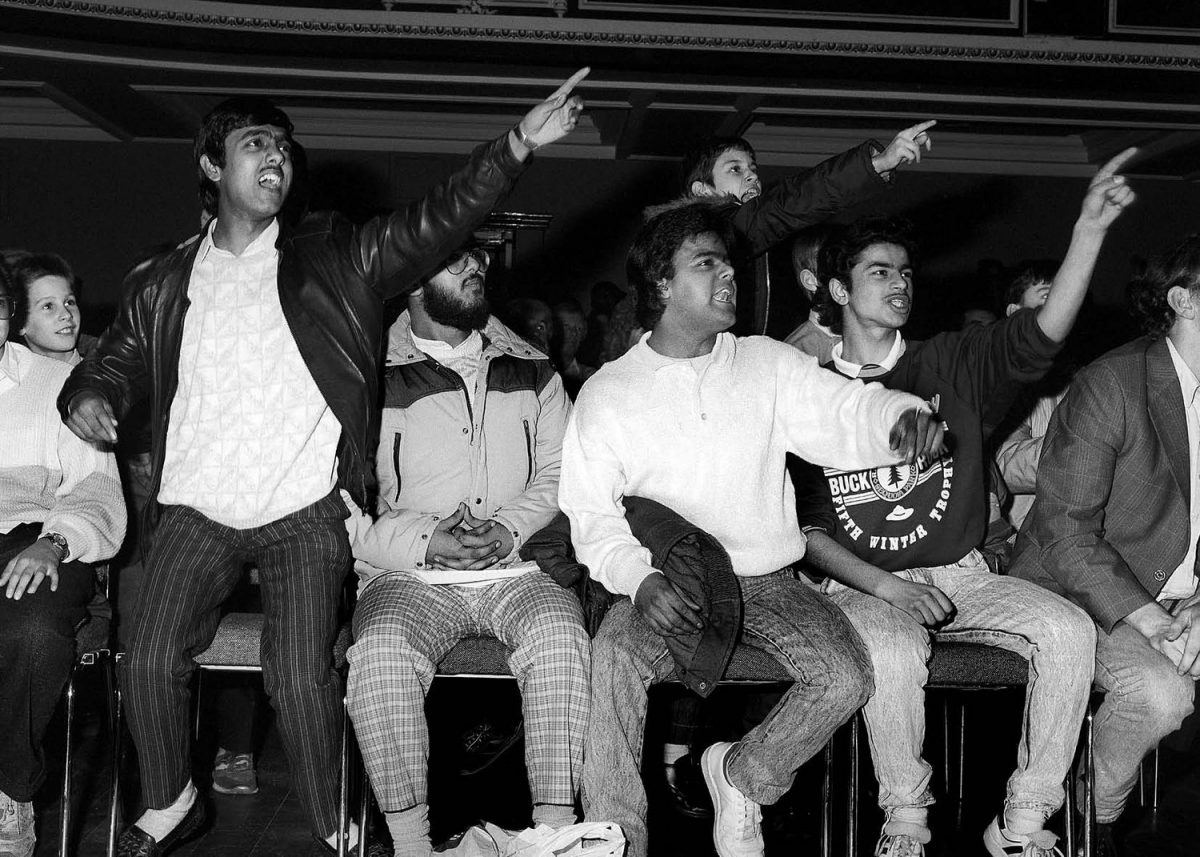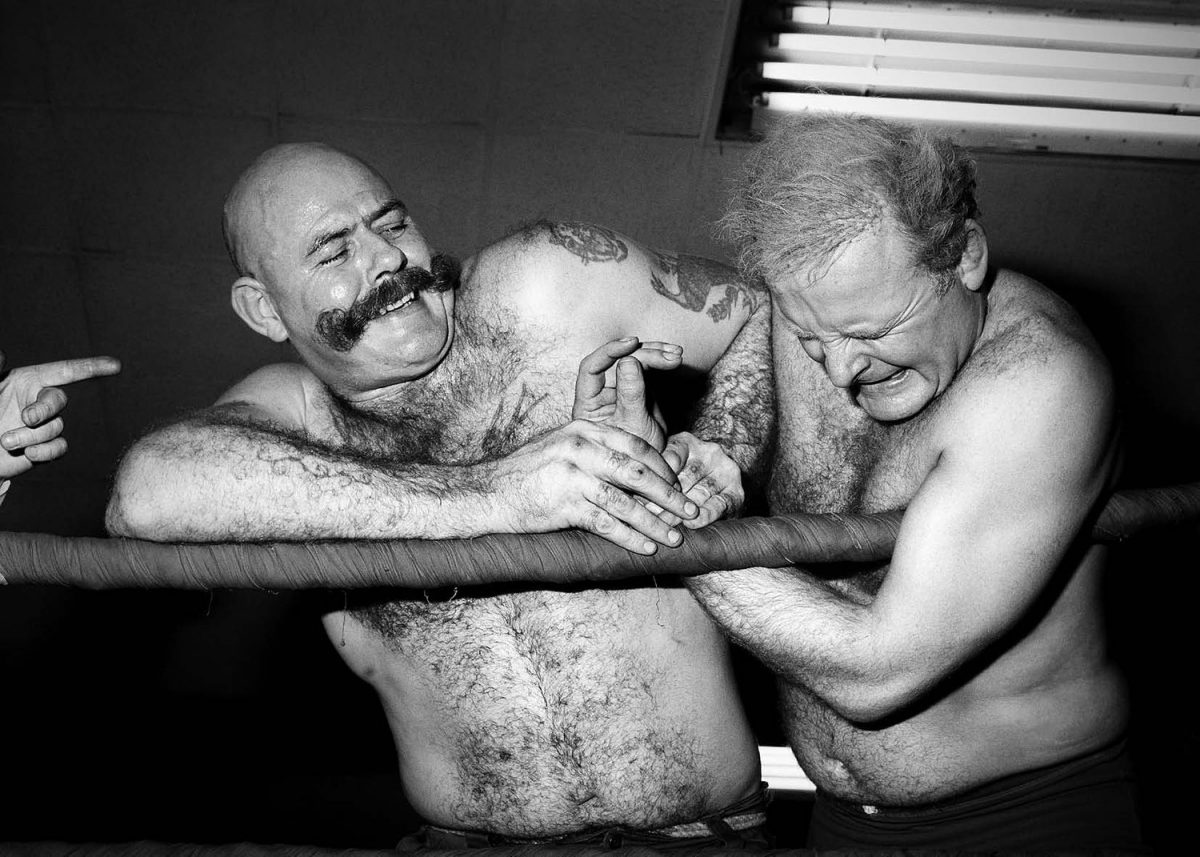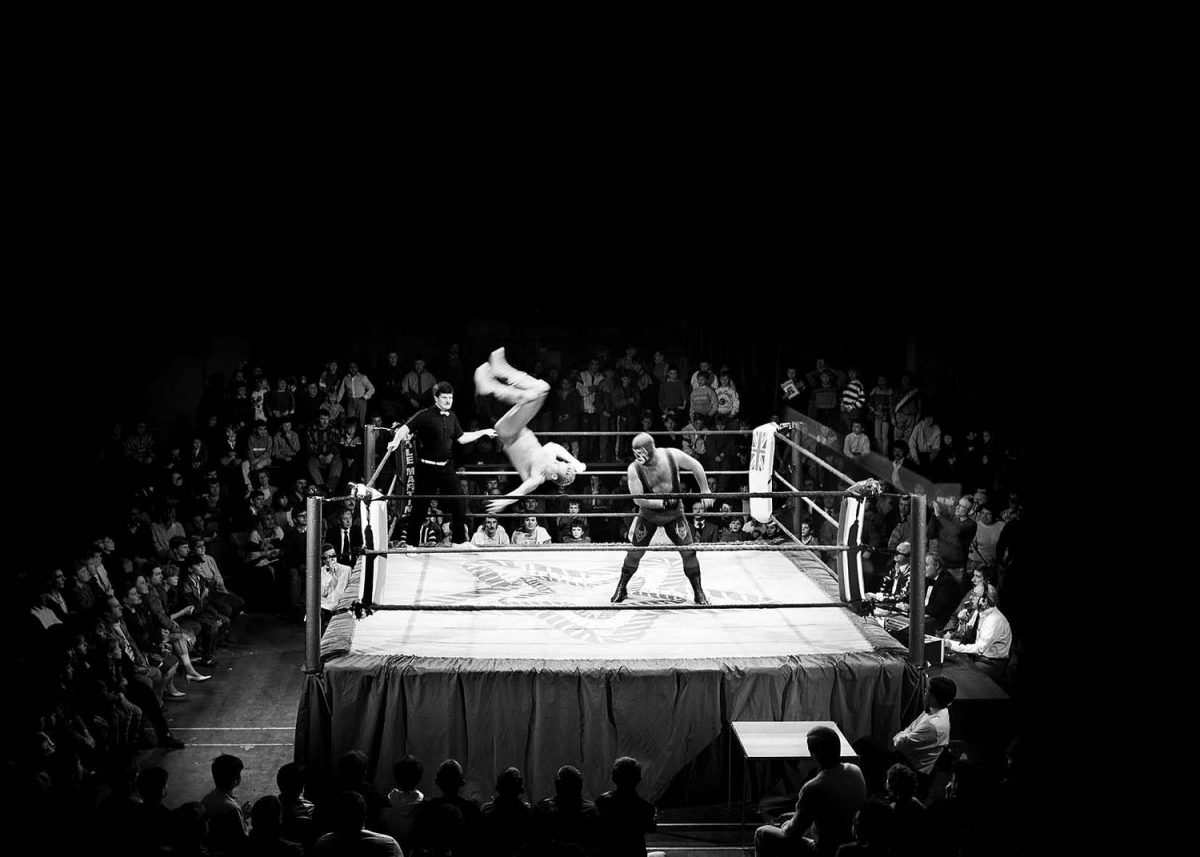 Via Peter Bryne.