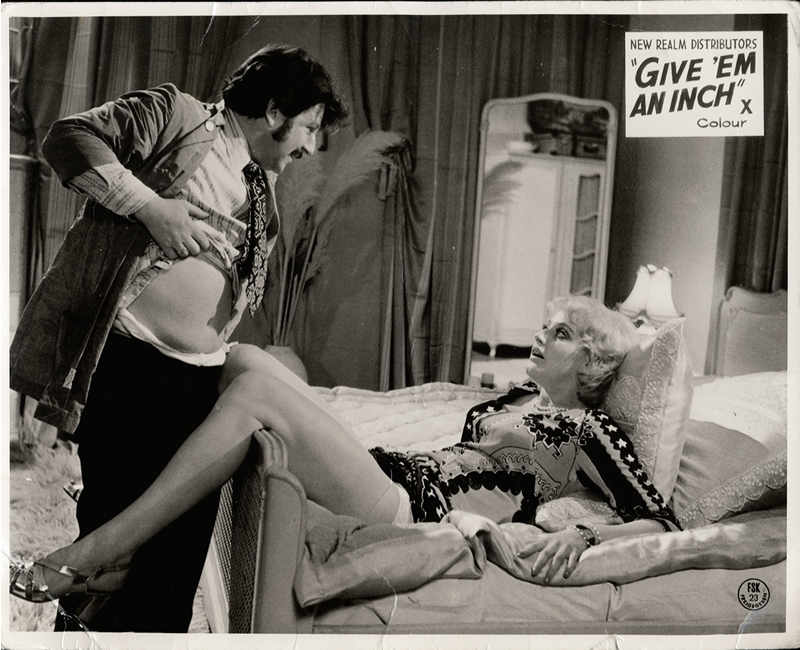 WE British are scorned by the world for our attitude to sex. Unsophisticated, unromantic, unimaginative, unattractive, unhygienic, inhibited and generally inept – these are the characteristics that spring to the foreign mind when forced to think of our men as potential partners.
And judging by the evidence of the Great British Sex Comedy, you can see why.
The very genre itself is curious. There's nothing wrong in principle with a sex comedy – many great works of literature, theatre and cinema could be described thus. But British sex comedies were not great works of art.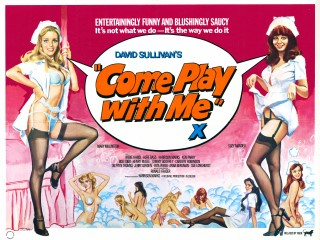 They weren't even poor works of art. They weren't art in any sense of the word, unless you include the art of producing insultingly shoddy and puerile rubbish – in which case, they were an artistic acme.
Sex comedies existed in Britain for two reasons. First, censorship laws meant that continental style porn couldn't be shown. And secondly, although the sex content was negligible, the fact that it existed at all meant that it had to be covered up with nervous laughter.
The two most famous examples were the 'Adventures" and "Confessions" series. These were lame sitcoms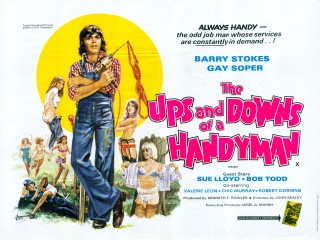 involving occupations or institutions that allowed the "hero" to meet as many birds as possible (and we're not talking about the feathered variety! Phwoaar!!)
The hero was a cheeky chappie with shaggy hair, monkey grin, and brightly coloured nylon underpants. Women could not resist him, thus allowing for countless romps, in which he would puff and gurn while performing press-ups over the semi-naked body of his latest conquest.
As his pale bottom bobbed up and down and his lucky partner squealed with delight, the soundtrack would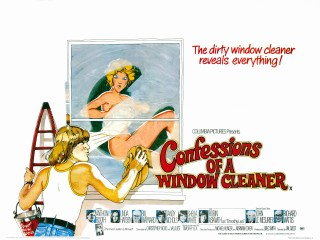 pump out zany organ music and hilarious sound affects. After a couple of minutes, this energetic congress would be interrupted by a returning husband or some other hilarious disaster.
Tony Booth (yes, that Tony Booth) was the boorish sidekick in the Confessions films. His role was to give young Robin Askwith the benefit of his experience, and offer advice and encouragement along the lines of, "Get in there, son!"
For sheer crassness and lack of charm, this pair took some beating.
One of the few interesting things about sex films of the 1970s is the opportunity they to spot the stars of British comedy paying the rent with bit-parts of the "man with wooden leg" variety. Actors such as John Le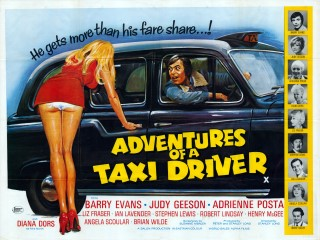 Mesurier, Irene Handl and Alfie Bass did their best with the rank dialogue they were given, and at least had the decency and self-respect to keep their clothes on.
Another noteworthy aspect is the low-budget locations: drab high streets, dull suburbs, tawdry holiday camps. Britain in all its glory: as passionate and sexy as eating chops, boiled potatoes and peas off a tray while watching Love Thy Neighbour.
Did anyone laugh at these abysmal offerings? Was anyone aroused? It's hard to know who to feel more sorry for: those who watched with a sense of horror and despair, or those scary souls who actually enjoyed them.
One thing's for sure: you won't see their like again. Unless you buy the DVD. Phwoaar!
Ed Barrett