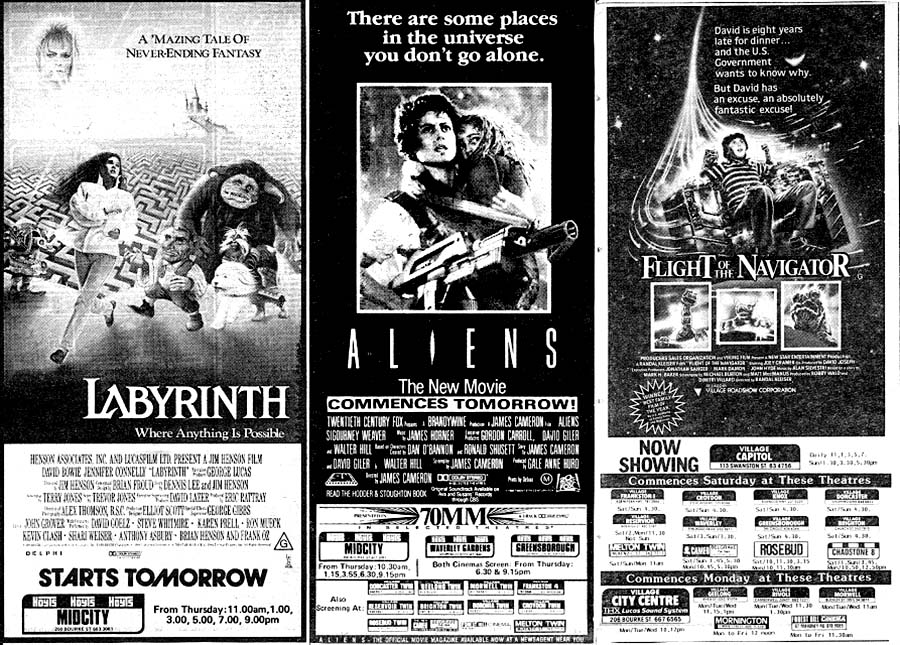 I suppose it would be a stretch to say 1986 and '87 were great years for horror and sci-fi cinema; however, compared to today's CGI-palooza of superhero clones and generic horror, those years do seem refreshingly eclectic and original.  So, let's have a look at some advertising from newspapers from 1986 and 1987 and see what science fiction and horror were at the local cineplex…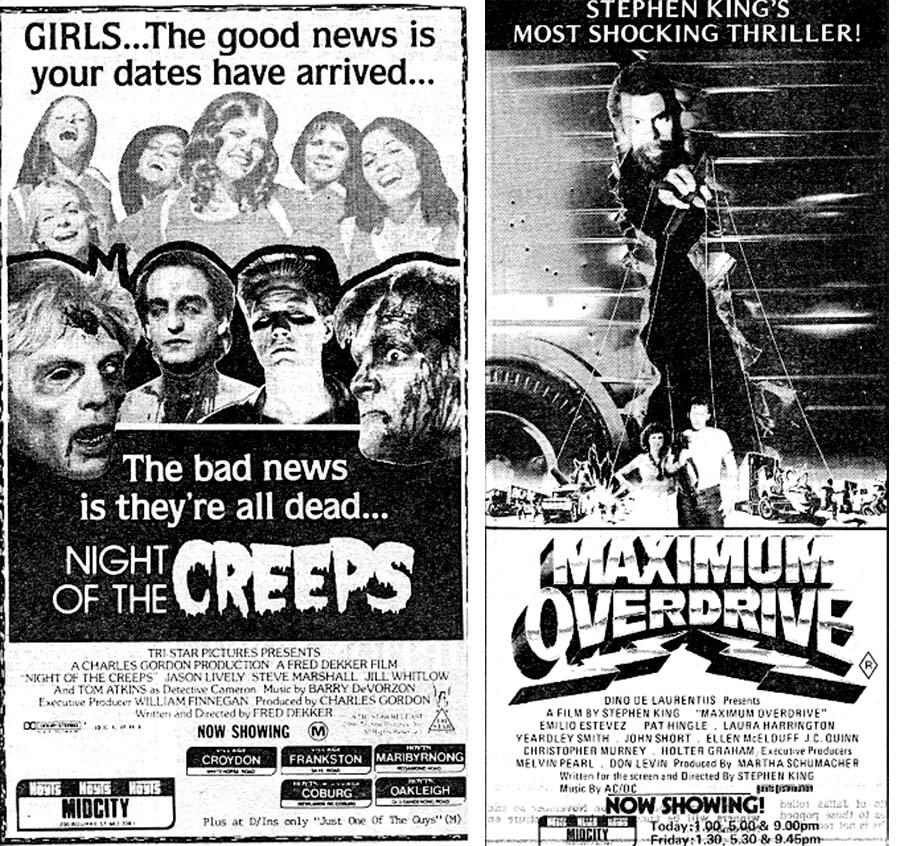 Stephen King was reportedly so hopped up on cocaine during Maximum Overdrive that it's a wonder the picture was even made.  Not among his finest work; although the killer soda machine was pretty spectacular.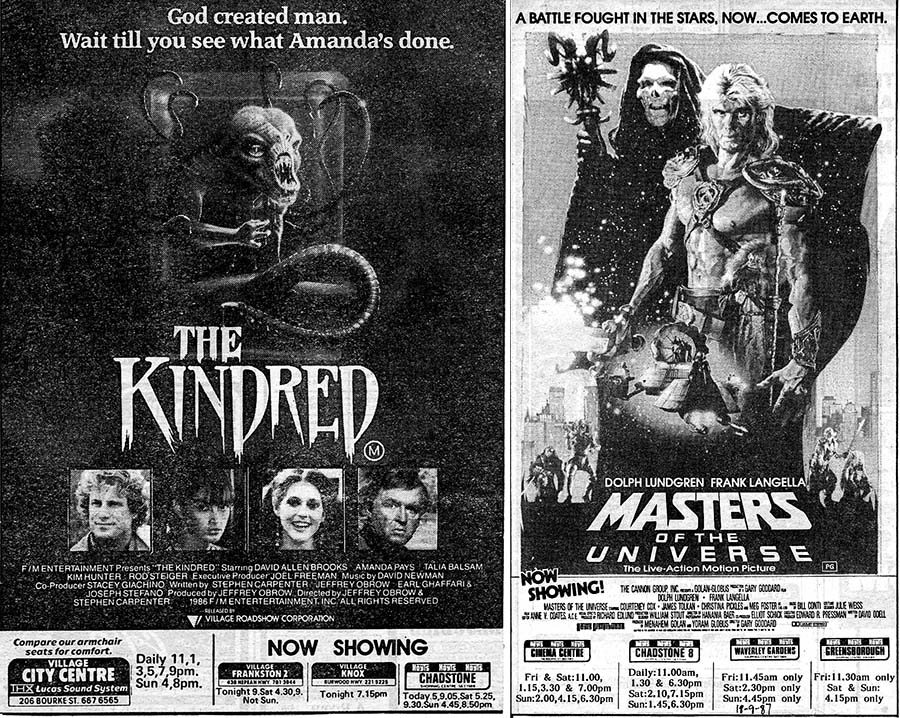 The Kindred; one of the most forgettable movies of all time.  Masters of the Universe; one I wish I could forget.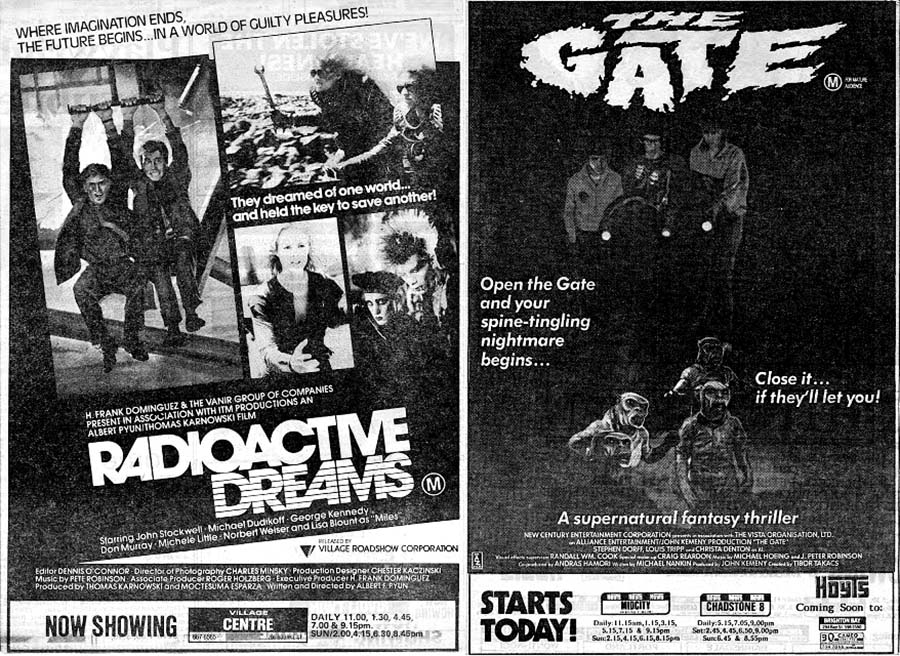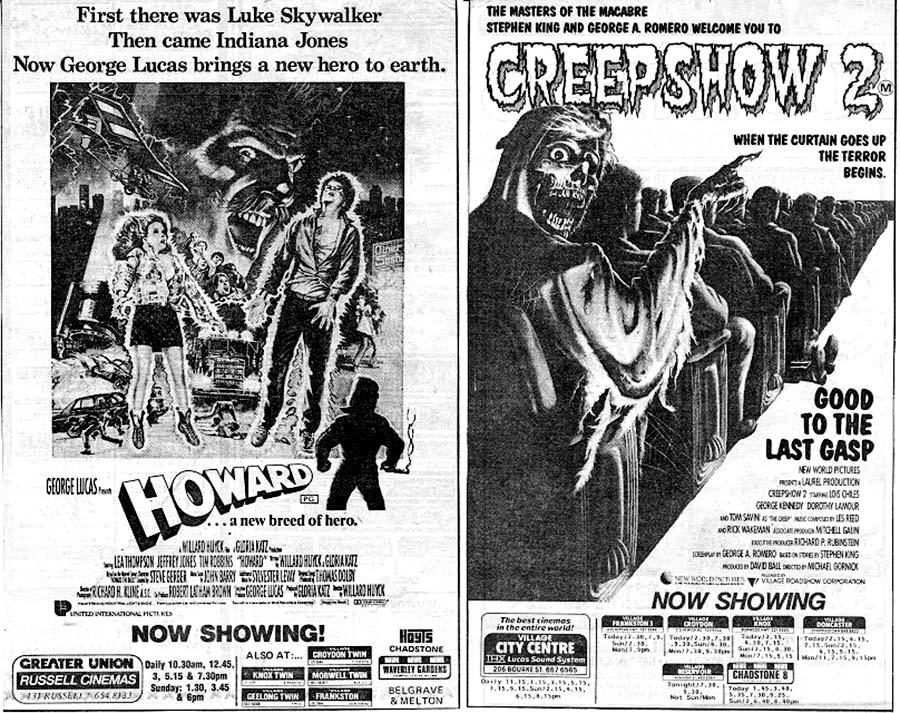 This may be blasphemous to some of you, but I actually find Creepshow 2 better than the first.  In fact, I count it among the best anthology horror flicks of all time (and that's including all those wonderful Amicus films of the seventies).  The lake story as well as the "Thanks for the ride, lady!" story are nothing short of amazing.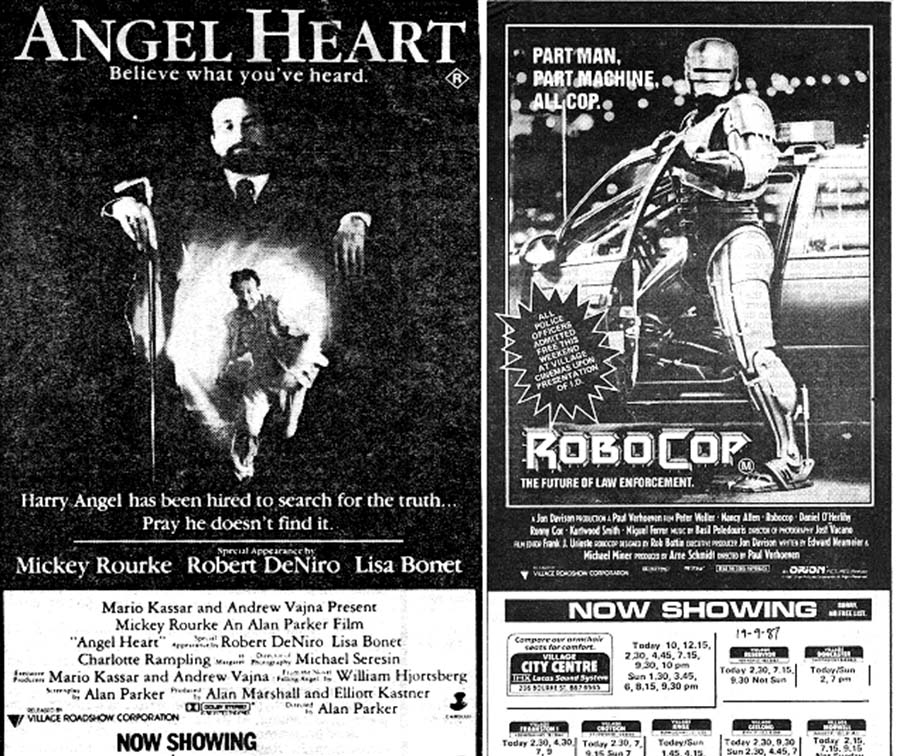 Angel Heart was a big deal at the time because it had a major-league sex scene featuring one of the Cosby kids (Lisa Bonet).  Also featuring DeNiro as "Luis Cypher"…. egad, that is one of the worst character names ever.  Just call him Lucifer dammit.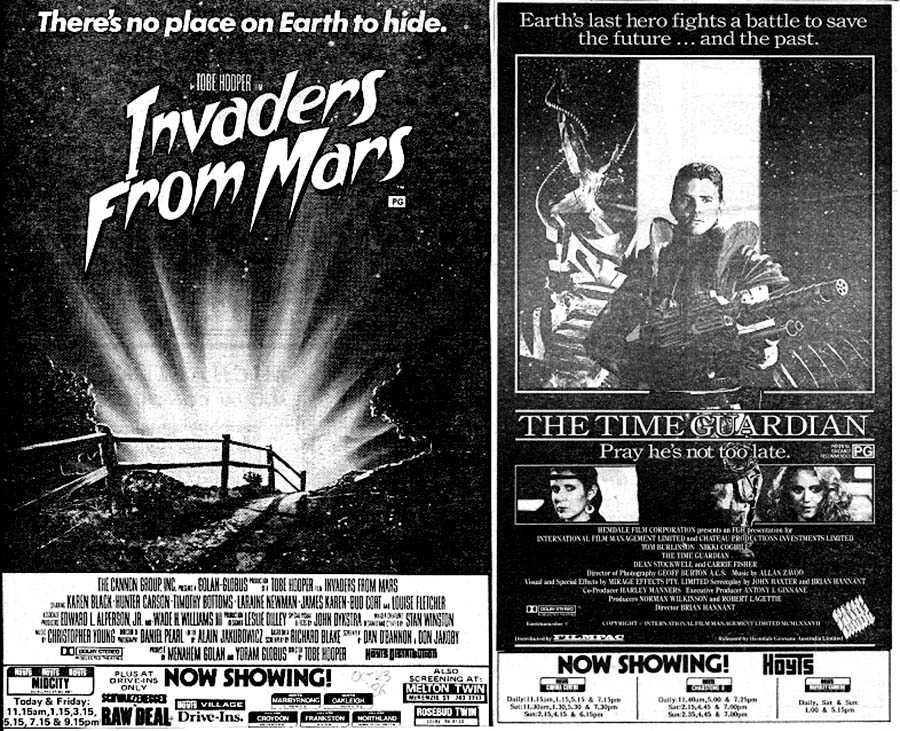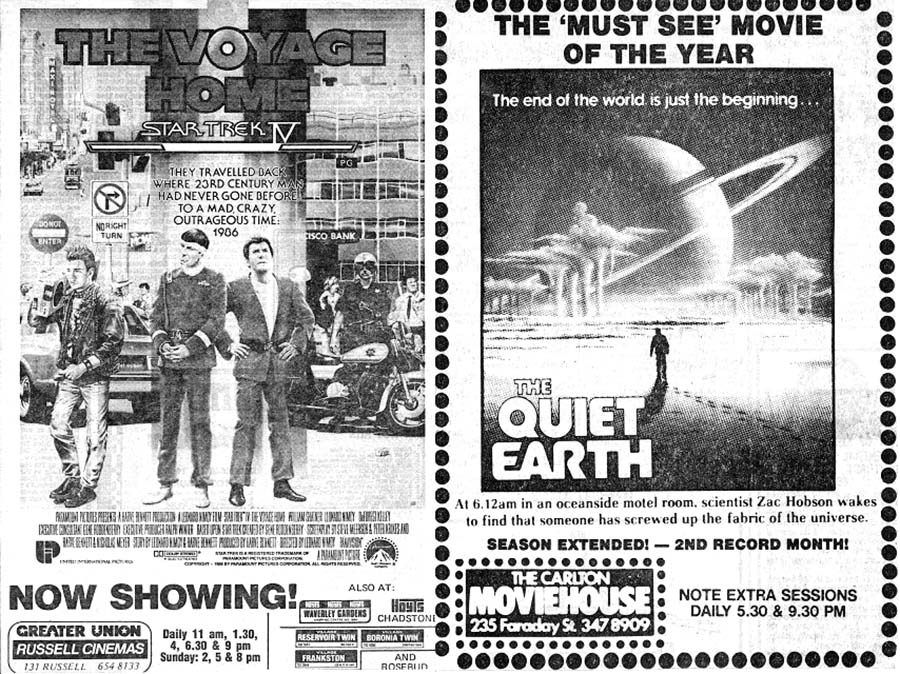 I honestly haven't seen Star Trek IV since 1986, but I remember loving it; the humpback whale plot could have been immeasurably cheesy, but it worked… at least it worked in '86.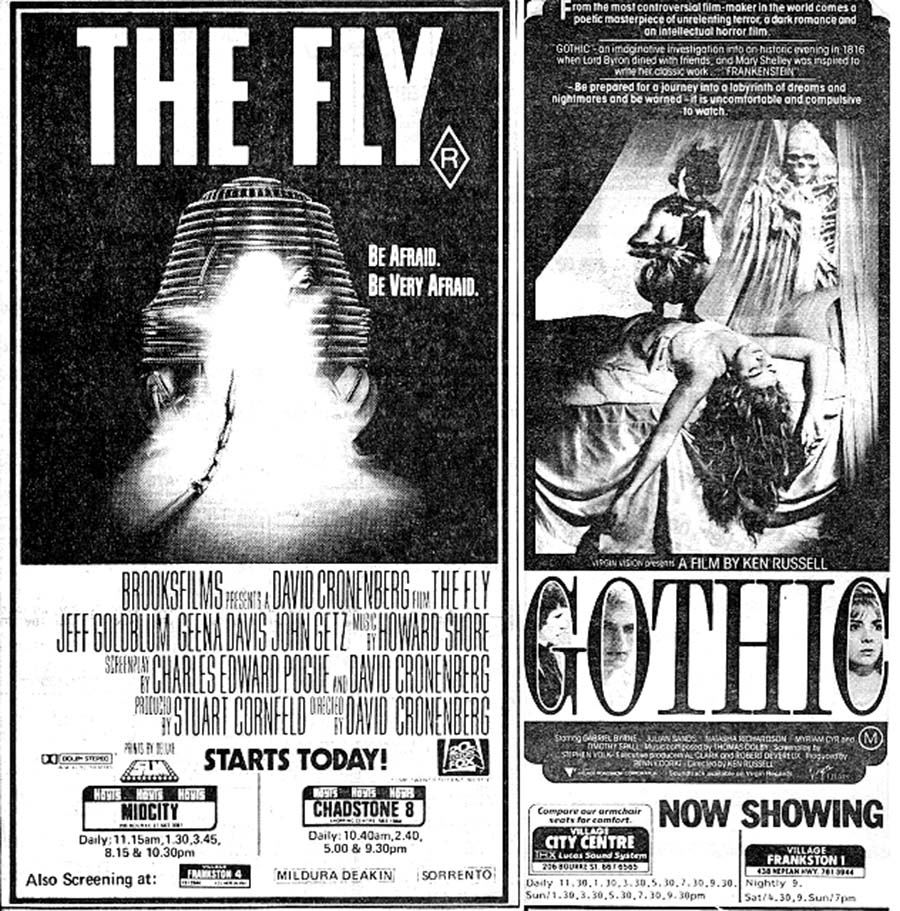 Those stormy three days in June 1816, when  Mary Shelley and Percy Bysshe Shelley were stuck with Lord Byron and John Polidori, have been told on the big screen several times – but this may be the best… despite Julian Sands' seemingly endless quest to show his penis in every film he's in.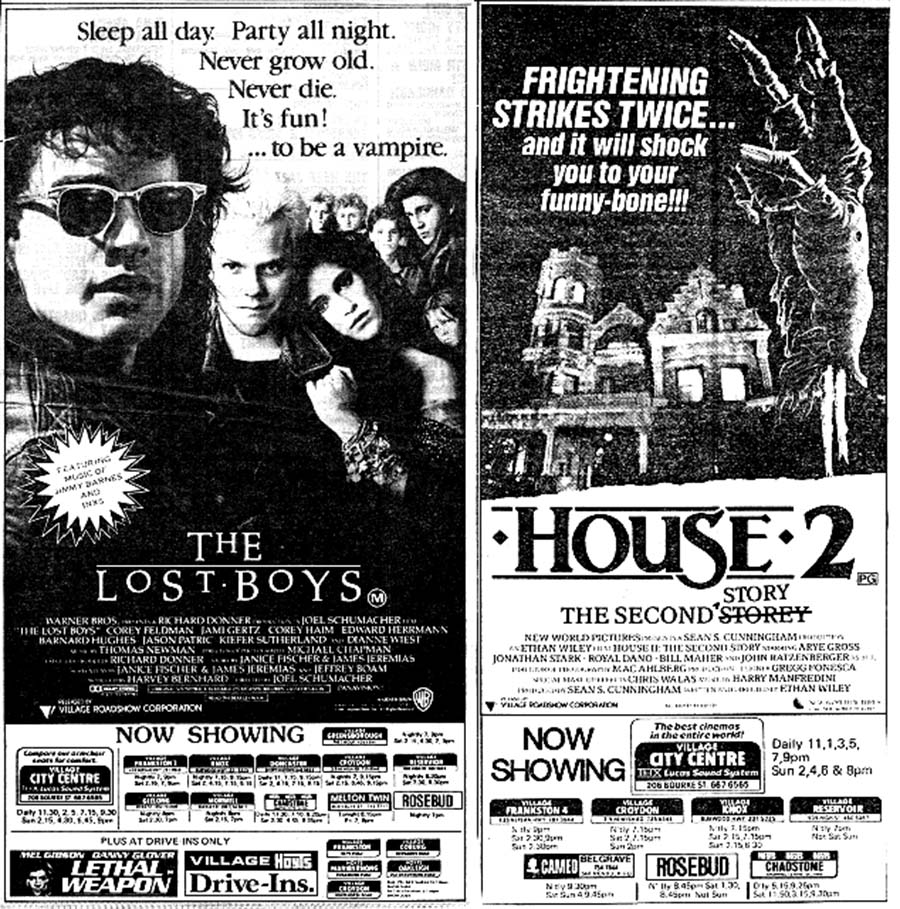 When it comes to teen vampire films, The Lost Boys beats Twilight hands down.  All arguments to the contrary are invalid.