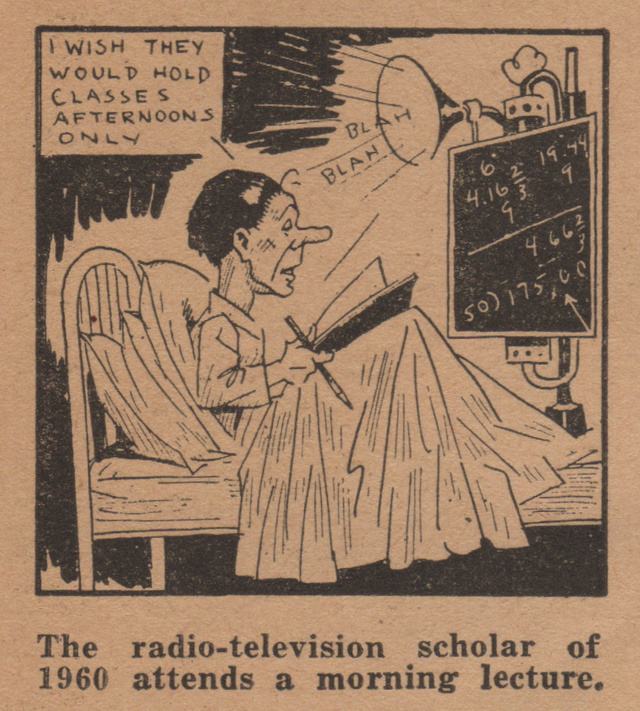 Who foresaw the internet? Thank to Paleofuture, we know it to be Walter Dill Scott. In this 1934 article for Everyday Science and Mechanics magazine. Scott peered into the rosy-fingered future. With radio, fax machines, TVs and pictures, students could learn anywhere. As the mag noted:
The university of twenty-five years from now will be a different looking place, says President Scott of Northwestern. Instead of concentrating faculty and students around a campus, they will "commute" by air, and the university will be surrounded by airports and hangars. The course will be carried on, to a large extent, by radio and pictures. Facsimile broadcasting and television will enlarge greatly the range of a library; and research may be carried on by scholars at great distances.
The flying car. Always the flying car. But largely Scott was prescient.