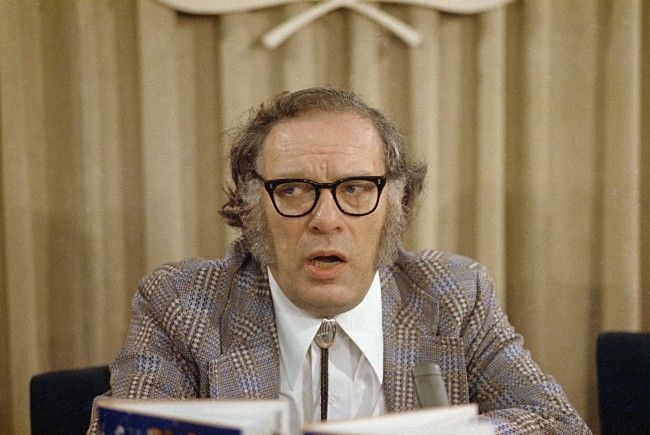 IN 1964 Isaac Asimov was wondering about the future. What would the world be like 50 years hence? Asimov put down his idea for the The New York Times. Of course, this professor of biochemistry at Boston University wrote hundreds of books and letters. Maybe if you trained 500 monkeys to write sci-fi and fantasy one of them would crete a cogent vision for mankind in 2064.
(One report calculates that for the 35 years after the mid 1950s, Asimov belted out 90 words a minute, eight hours a day, seven days a week.)
But Asimov was not in the habit of making random words into lucky patterns. Well, not always. He did say: "I write as a result of some inner compulsion, and I'm not always in control of it."
Motorcars never have woken in the night to race off to auto sex orgies.
On August 16, 1964, Asimov shared with NY Times' readers his reactions to a visit to the World's Fair 0f 2014. The Worlds;' Fair had opened in New York. His writing was on a theme.
He begins:
The New York World's Fair of 1964 is dedicated to "Peace Through Understanding." Its glimpses of the world of tomorrow rule out thermonuclear warfare. And why not? If a thermonuclear war takes place, the future will not be worth discussing. So let the missiles slumber eternally on their pads and let us observe what may come in the nonatomized world of the future.

What is to come, through the fair's eyes at least, is wonderful. The direction in which man is traveling is viewed with buoyant hope, nowhere more so than at the General Electric pavilion. There the audience whirls through four scenes, each populated by cheerful, lifelike dummies that move and talk with a facility that, inside of a minute and a half, convinces you they are alive.

The scenes, set in or about 1900, 1920, 1940 and 1960, show the advances of electrical appliances and the changes they are bringing to living. I enjoyed it hugely and only regretted that they had not carried the scenes into the future. What will life be like, say, in 2014 A.D., 50 years from now? What will the World's Fair of 2014 be like?
Adding:
I don't know, but I can guess.
He made some good guesses:
* By 2014, electroluminescent panels will be in common use. Ceilings and walls will glow softly, and in a variety of colors that will change at the touch of a push button.

* Windows need be no more than an archaic touch, and even when present will be polarized to block out the harsh sunlight. The degree of opacity of the glass may even be made to alter automatically in accordance with the intensity of the light falling upon it.
* There is an underground house at the fair which is a sign of the future. if its windows are not polarized, they can nevertheless alter the "scenery" by changes in lighting. Suburban houses underground, with easily controlled temperature, free from the vicissitudes of weather, with air cleaned and light controlled, should be fairly common.

* Gadgetry will continue to relieve mankind of tedious jobs. Kitchen units will be devised that will prepare "automeals," heating water and converting it to coffee; toasting bread; frying, poaching or scrambling eggs, grilling bacon, and so on. Breakfasts will be "ordered" the night before to be ready by a specified hour the next morning. Complete lunches and dinners, with the food semiprepared, will be stored in the freezer until ready for processing. I suspect, though, that even in 2014 it will still be advisable to have a small corner in the kitchen unit where the more individual meals can be prepared by hand, especially when company is coming.
* Robots will neither be common nor very good in 2014, but they will be in existence.
* General Electric at the 2014 World's Fair will be showing 3-D movies of its "Robot of the Future," neat and streamlined, its cleaning appliances built in and performing all tasks briskly. (There will be a three-hour wait in line to see the film, for some things never change.)

* The appliances of 2014 will have no electric cords, of course, for they will be powered by long- lived batteries running on radioisotopes.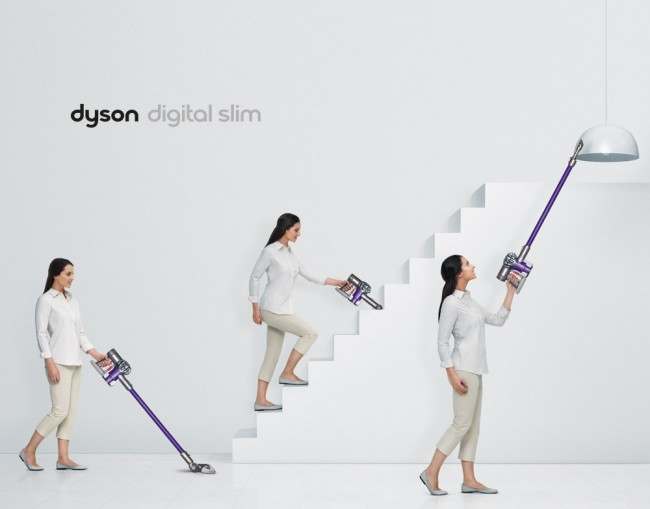 *  Large solar-power stations will also be in operation in a number of desert and semi-desert areas.

* Much effort will be put into the designing of vehicles with "Robot-brains"*vehicles that can be set for particular destinations and that will then proceed there without interference by the slow reflexes of a human driver. I suspect one of the major attractions of the 2014 fair will be rides on small roboticized cars which will maneuver in crowds at the two-foot level, neatly and automatically avoiding each other.
* Communications will become sight-sound and you will see as well as hear the person you telephone. The screen can be used not only to see the people you call but also for studying documents and photographs and reading passages from books. Synchronous satellites, hovering in space will make it possible for you to direct-dial any spot on earth.

* As for television, wall screens will have replaced the ordinary set; but transparent cubes will be making their appearance in which three-dimensional viewing will be possible.

* There are only two general ways of preventing this [overpopulation] : (1) raise the death rate; (2) lower the birth rate. Undoubtedly, the world of AD. 2014 will have agreed on the latter method.

* There will, therefore, be a worldwide propaganda drive in favor of birth control by rational and humane methods and, by 2014, it will undoubtedly have taken serious effect. The rate of increase of population will have slackened*but, I suspect, not sufficiently.

* The world of A.D. 2014 will have few routine jobs that cannot be done better by some machine than by any human being. Mankind will therefore have become largely a race of machine tenders. Schools will have to be oriented in this direction. Part of the General Electric exhibit today consists of a school of the future in which such present realities as closed-circuit TV and programmed tapes aid the teaching process. It is not only the techniques of teaching that will advance, however, but also the subject matter that will change. All the high-school students will be taught the fundamentals of computer technology will become proficient in binary arithmetic and will be trained to perfection in the use of the computer languages that will have developed out of those like the contemporary "Fortran" (from "formula translation").

* Even so, mankind will suffer badly from the disease of boredom, a disease spreading more widely each year and growing in intensity. This will have serious mental, emotional and sociological consequences, and I dare say that psychiatry will be far and away the most important medical specialty in 2014.
Oh, and, of course: the flying car:
Jets of compressed air will also lift land vehicles off the highways, which, among other things, will minimize paving problems. Smooth earth or level lawns will do as well as pavements. Bridges will also be of less importance, since cars will be capable of crossing water on their jets, though local ordinances will discourage the practice.
Dude, where's my flaying car…