For some reason, mid-century sci-fi pulp magazines always had their ladies wearing metallic bras.  Go figure.  By the 1960s, space women finally started wearing more reasonable attire – like fabric miniskirts a la Star Trek.  But in the 1940s – 1950s, the dress code was strictly enforced – shiny, polished metal brassieres only!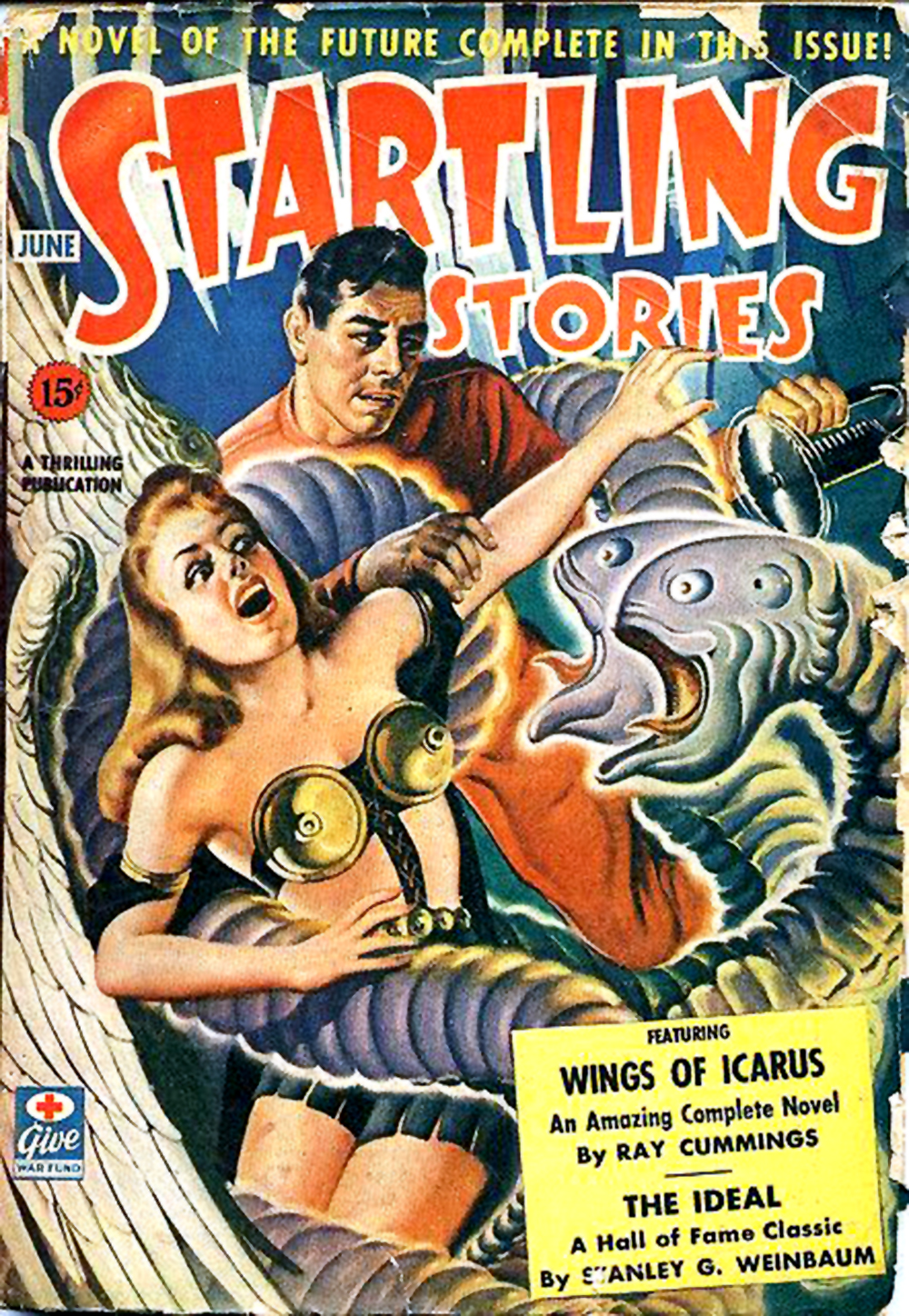 Maybe these metal bras served a purpose.  Clearly, this girl's boobs are well protected from the space eel under those sturdy helmets.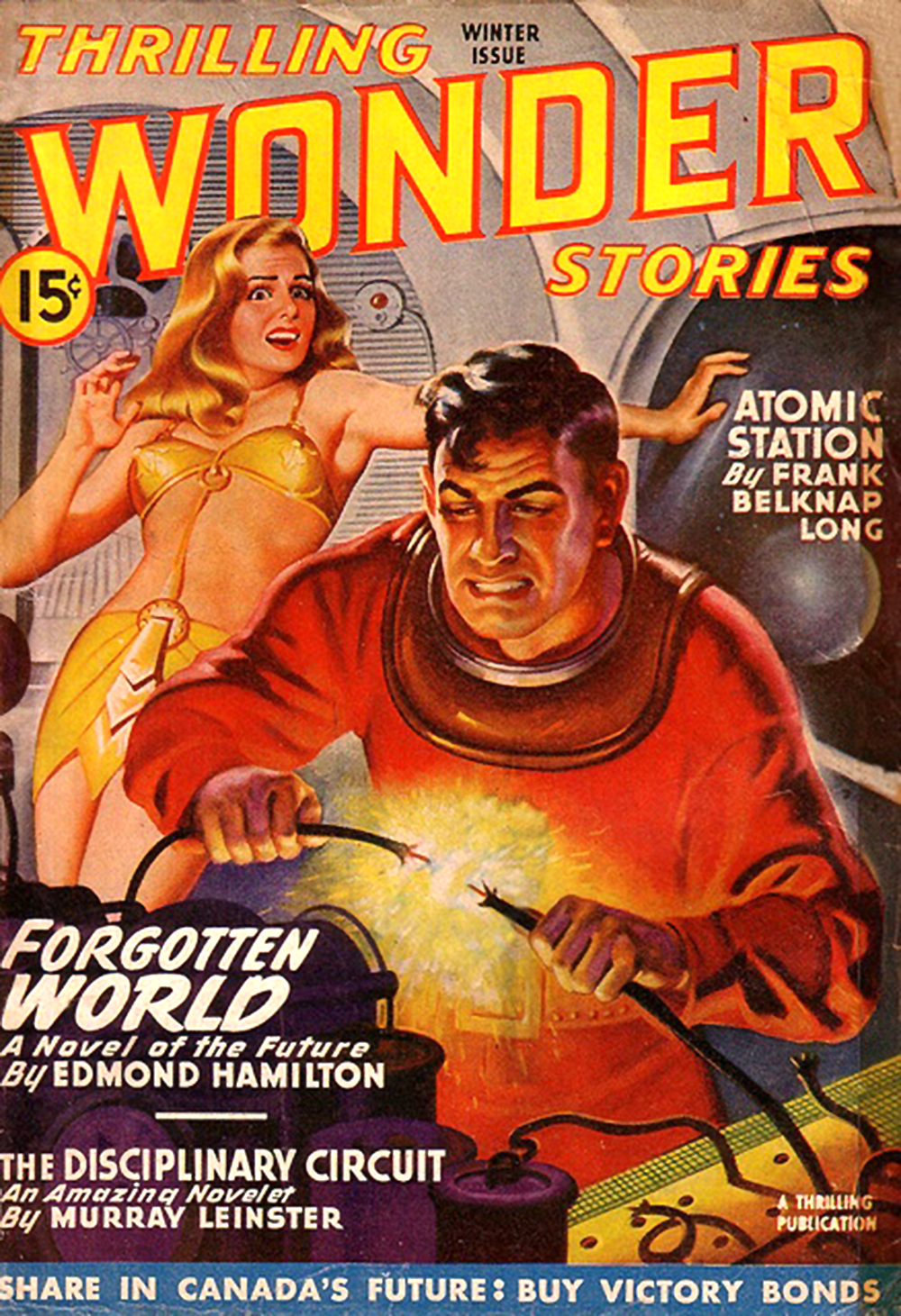 Again, her breasts are safely protected from dangerous sparks… but the rest of her may be in trouble.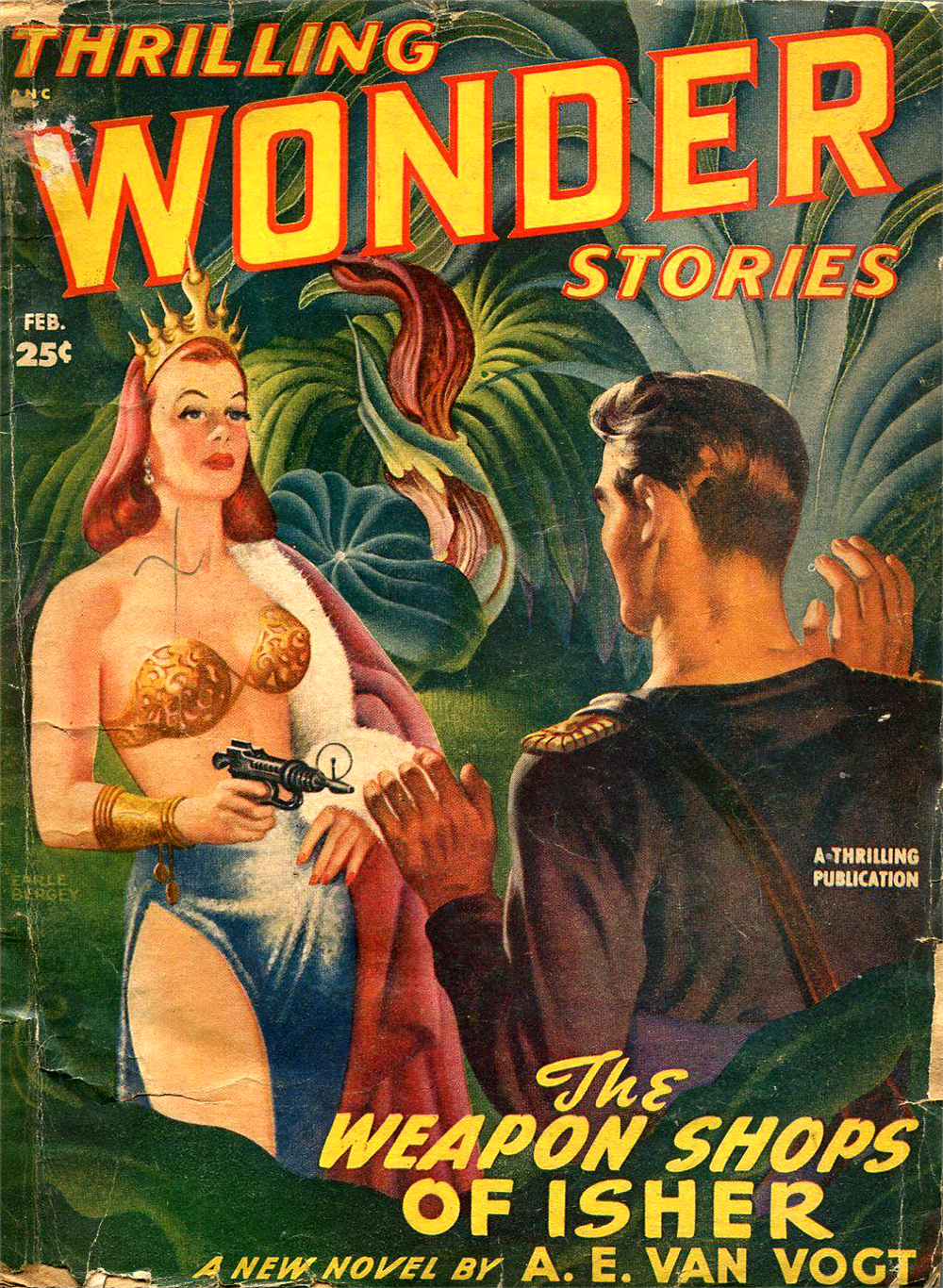 As this cover from 1949 attests, bronze brassieres were "in" on other planets.  If only Earth could adopt these interplanetary fashions.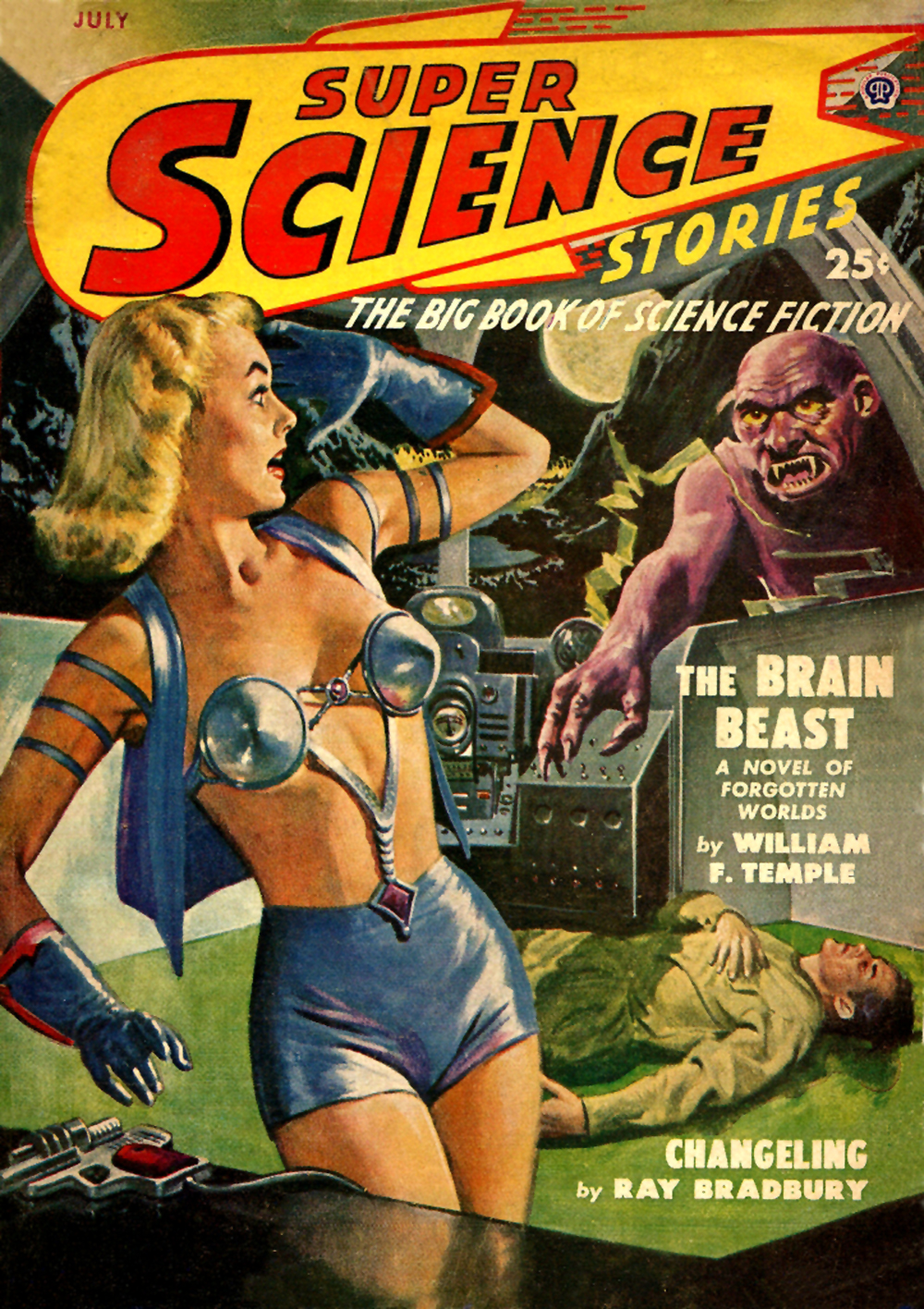 The Brain Beast is breaking through their windshield! Perhaps, it's just attracted to that shiny bra.  I have a plan…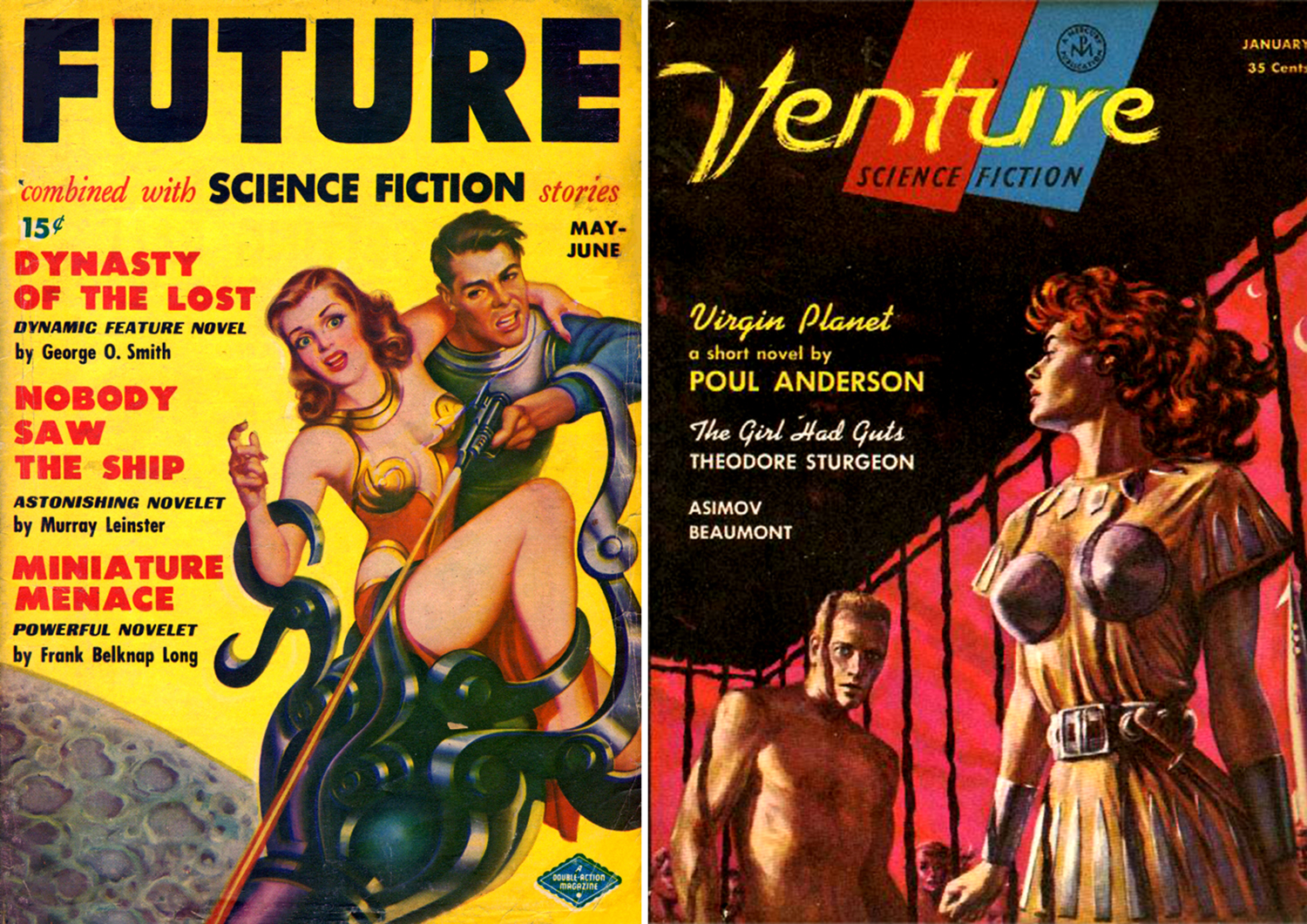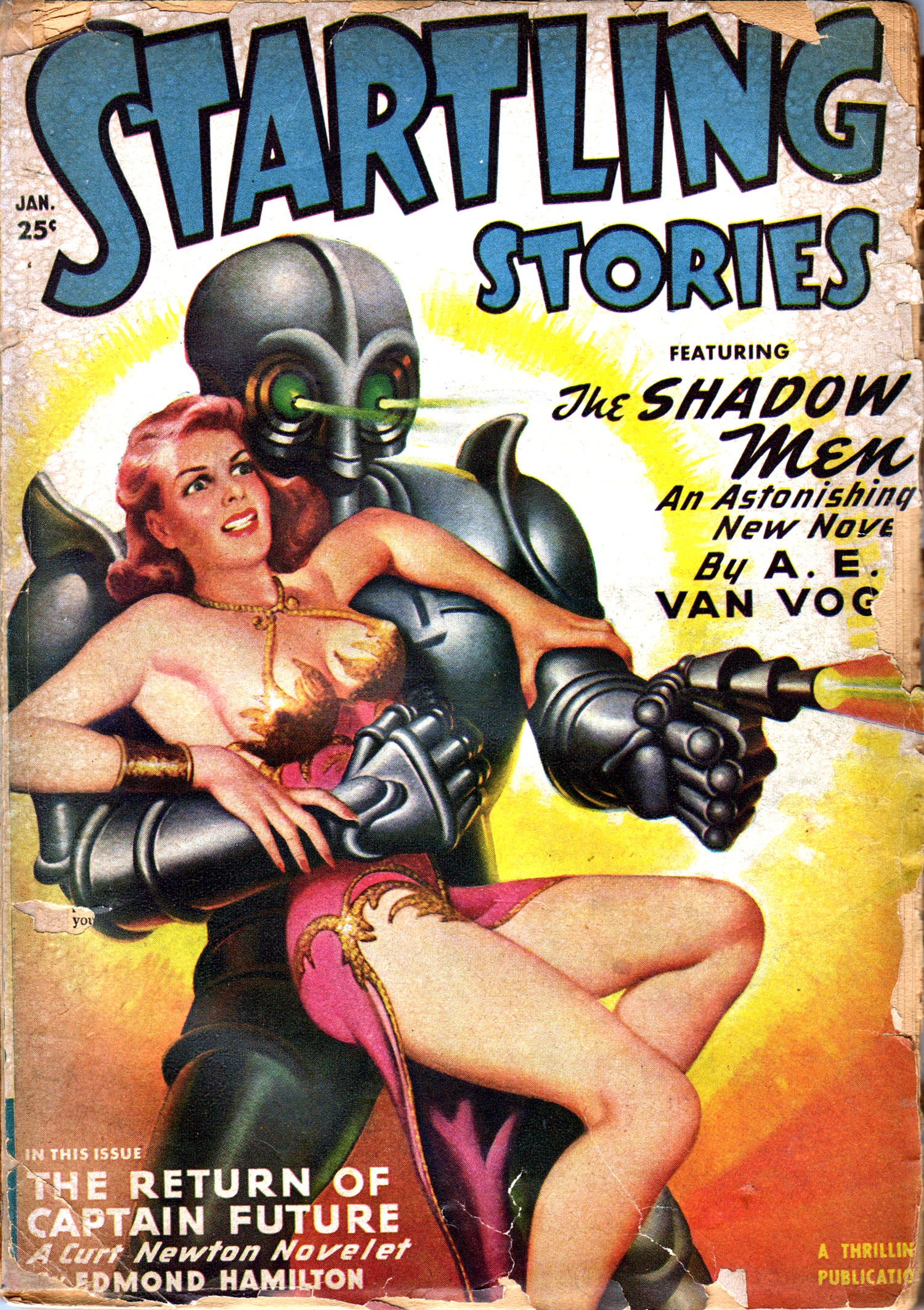 Let's face it, a primary reason for these shiny breast-coverings was simply to titillate potential buyers. How exciting would it be to have space maidens wearing baggy T-shirts and overalls?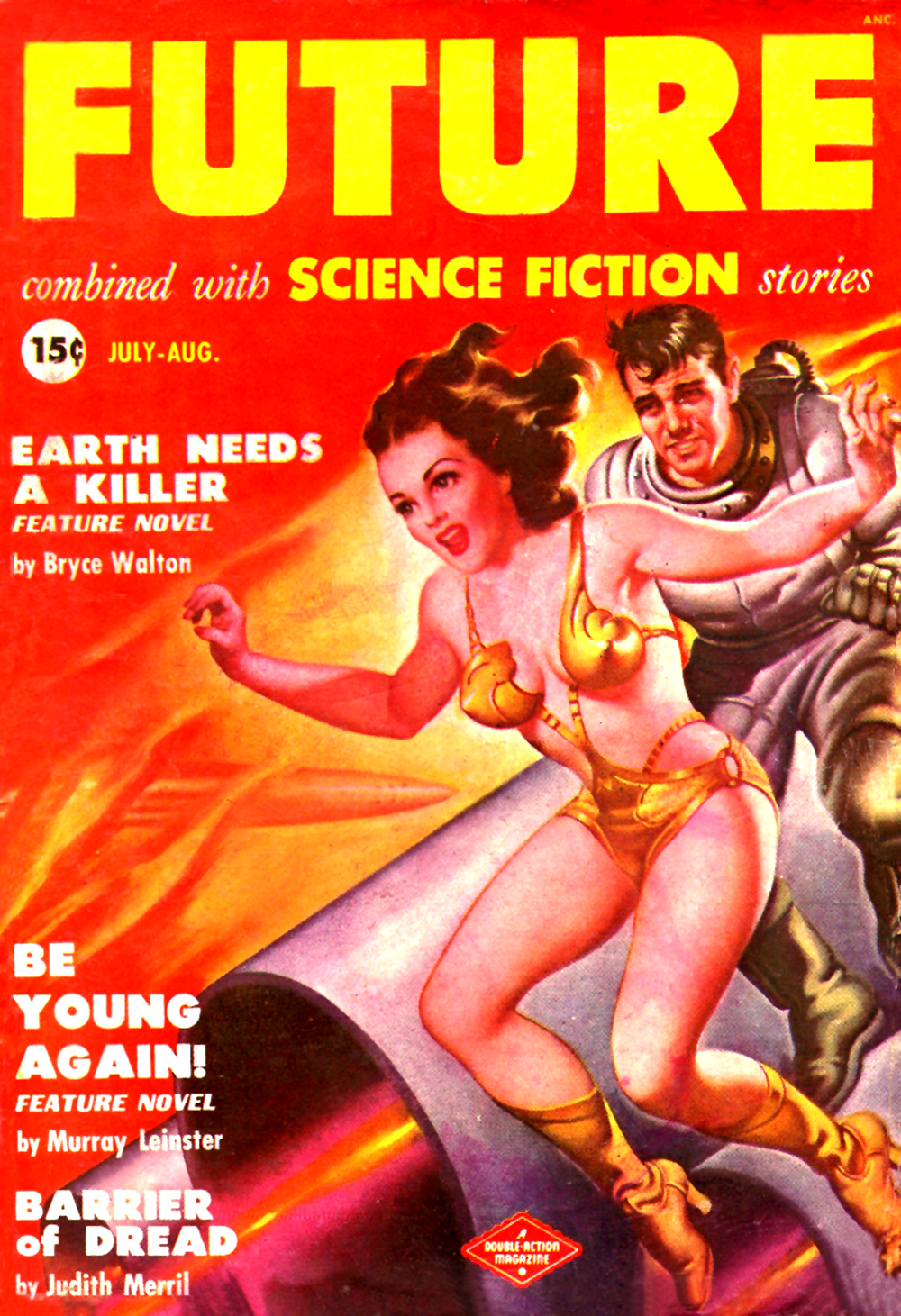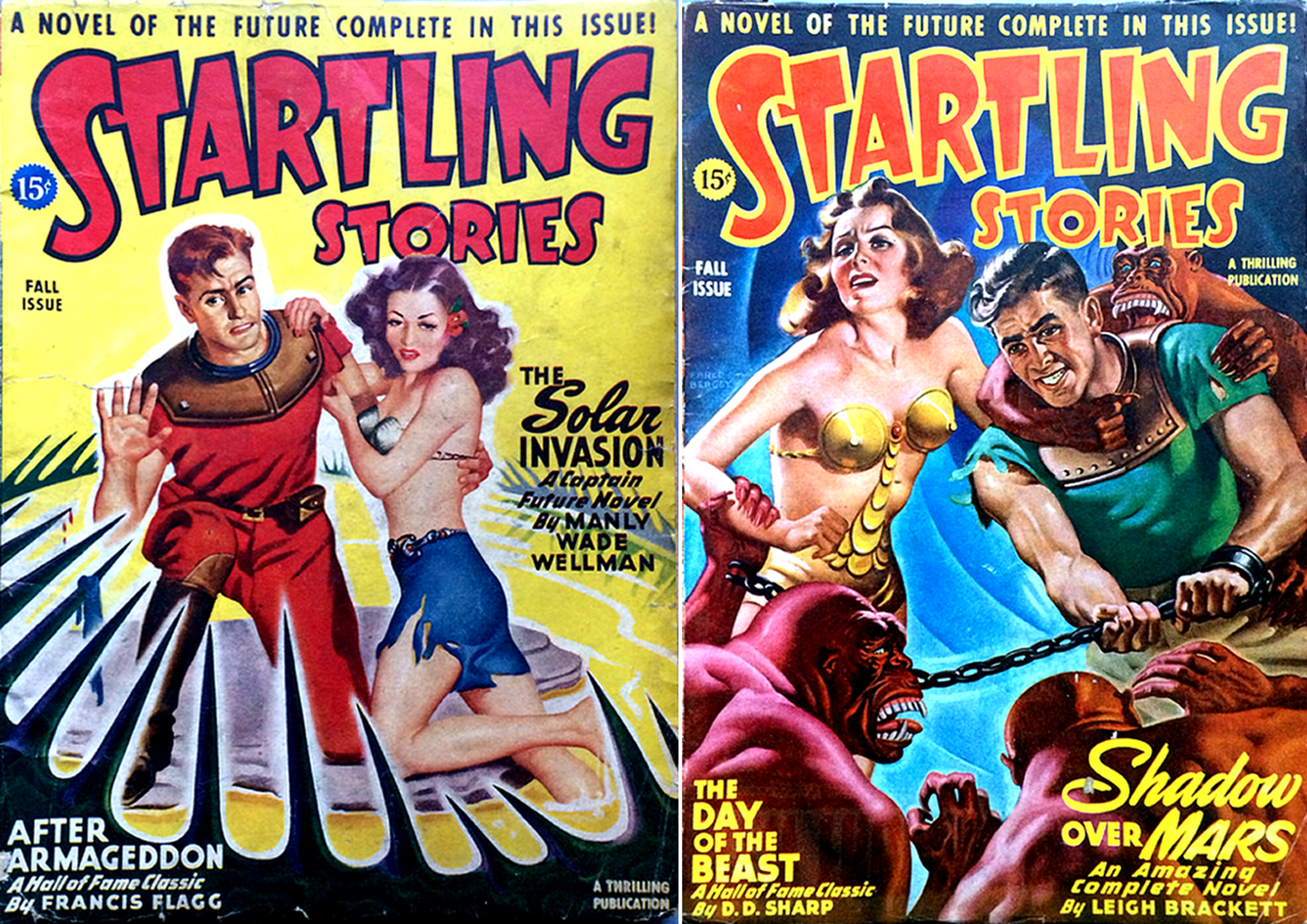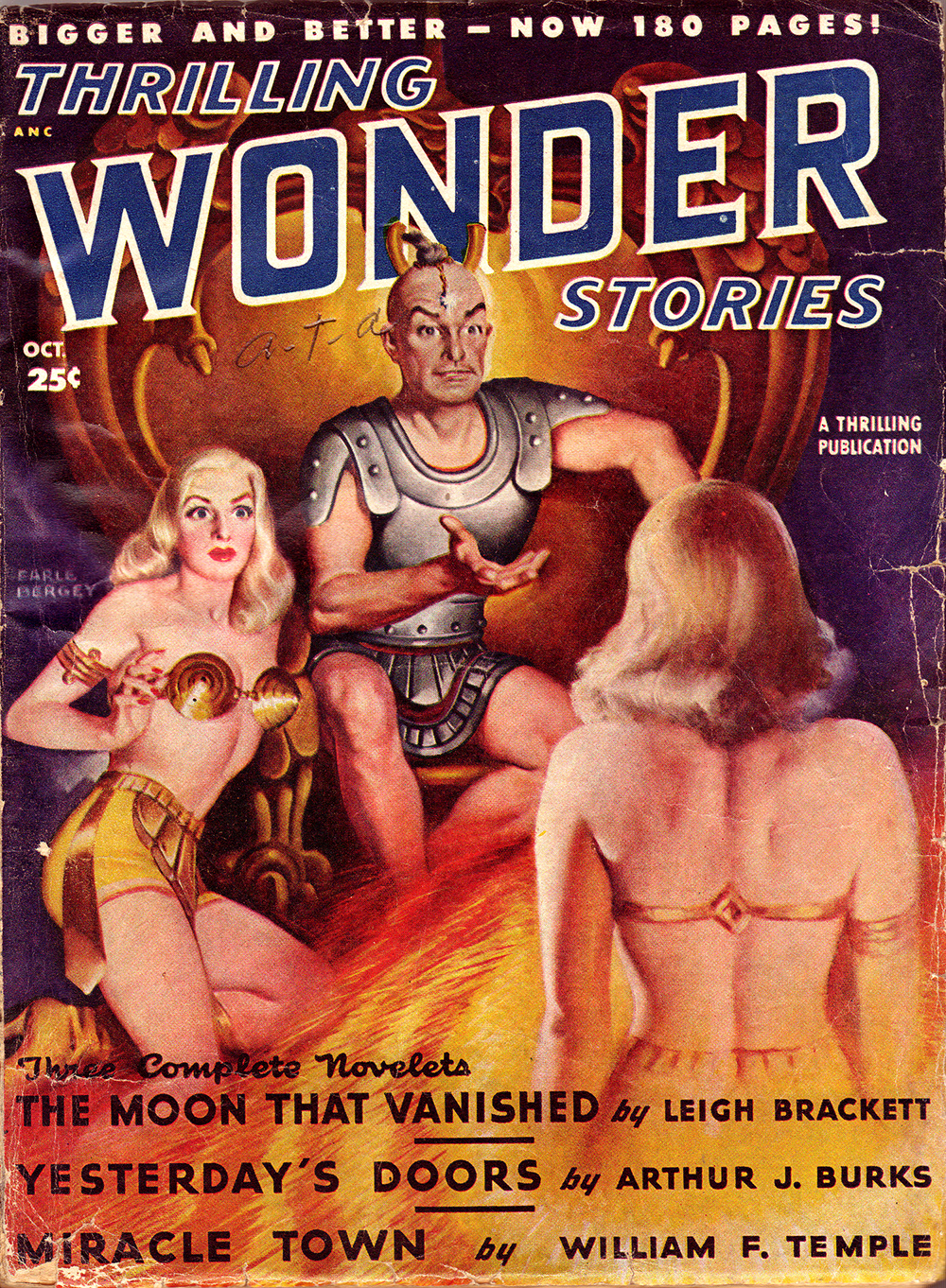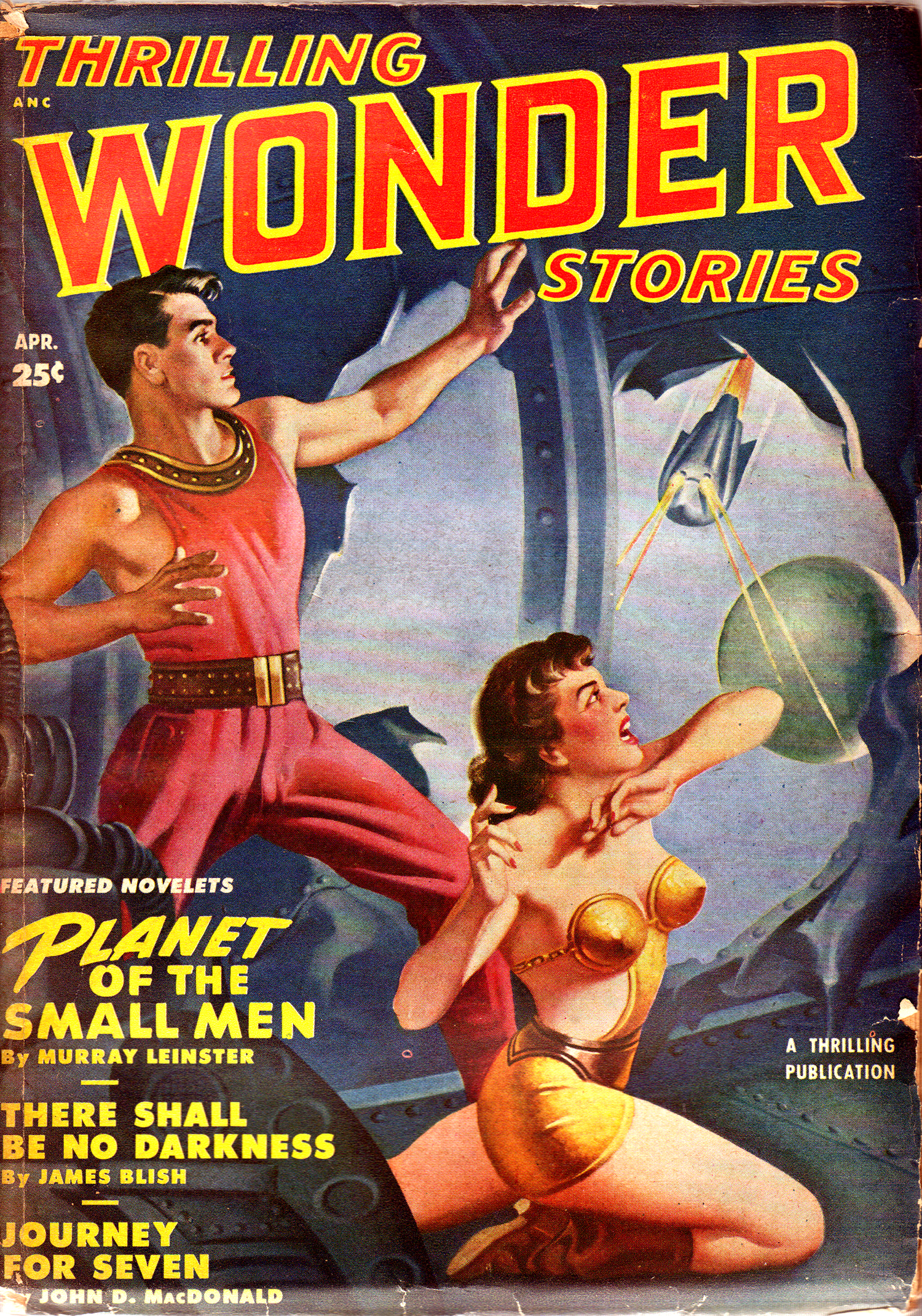 That would be awesome if those lasers ricocheted off her metal brassiere and destroyed that evil space ship.  Saved by the metallic space-bra!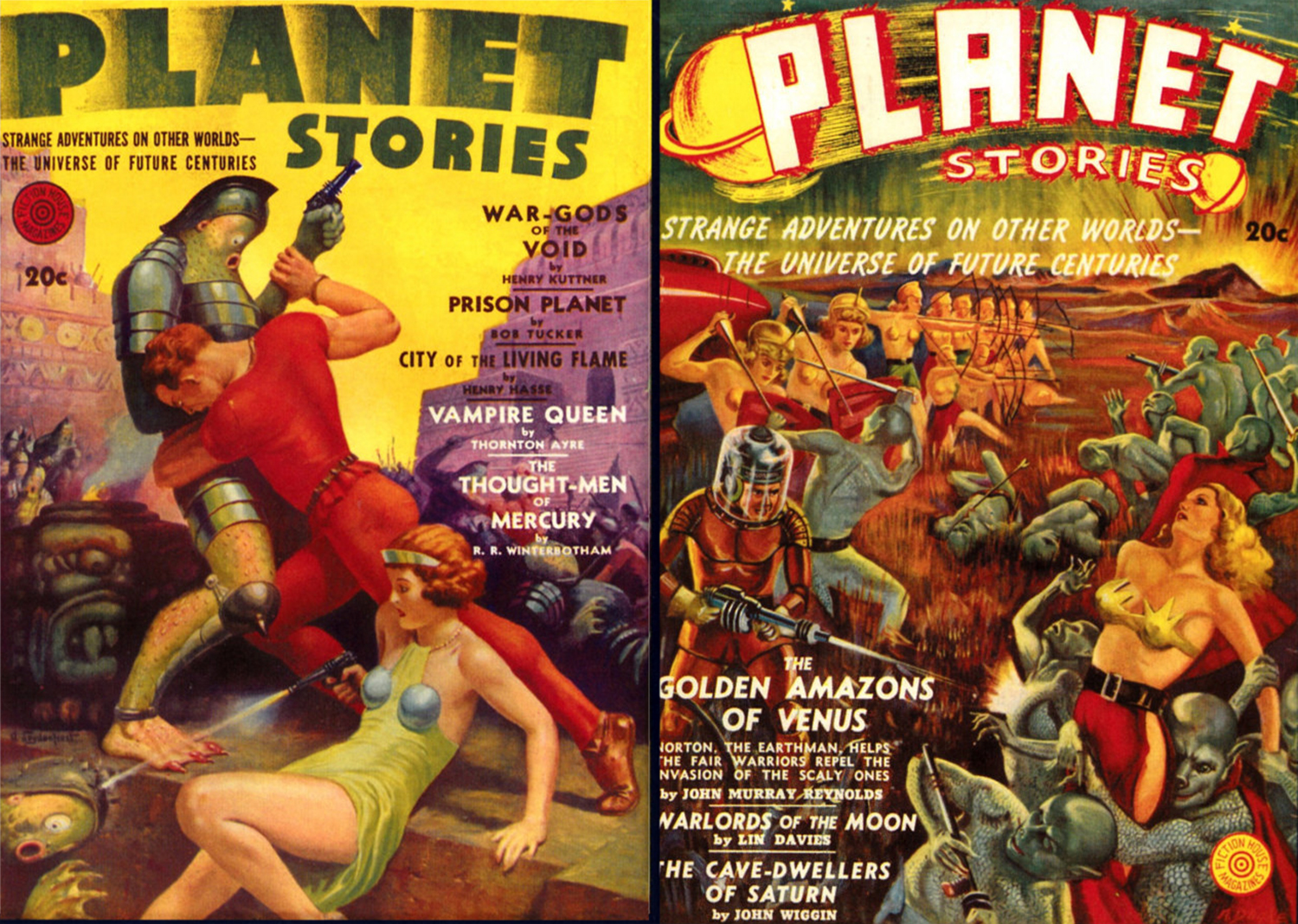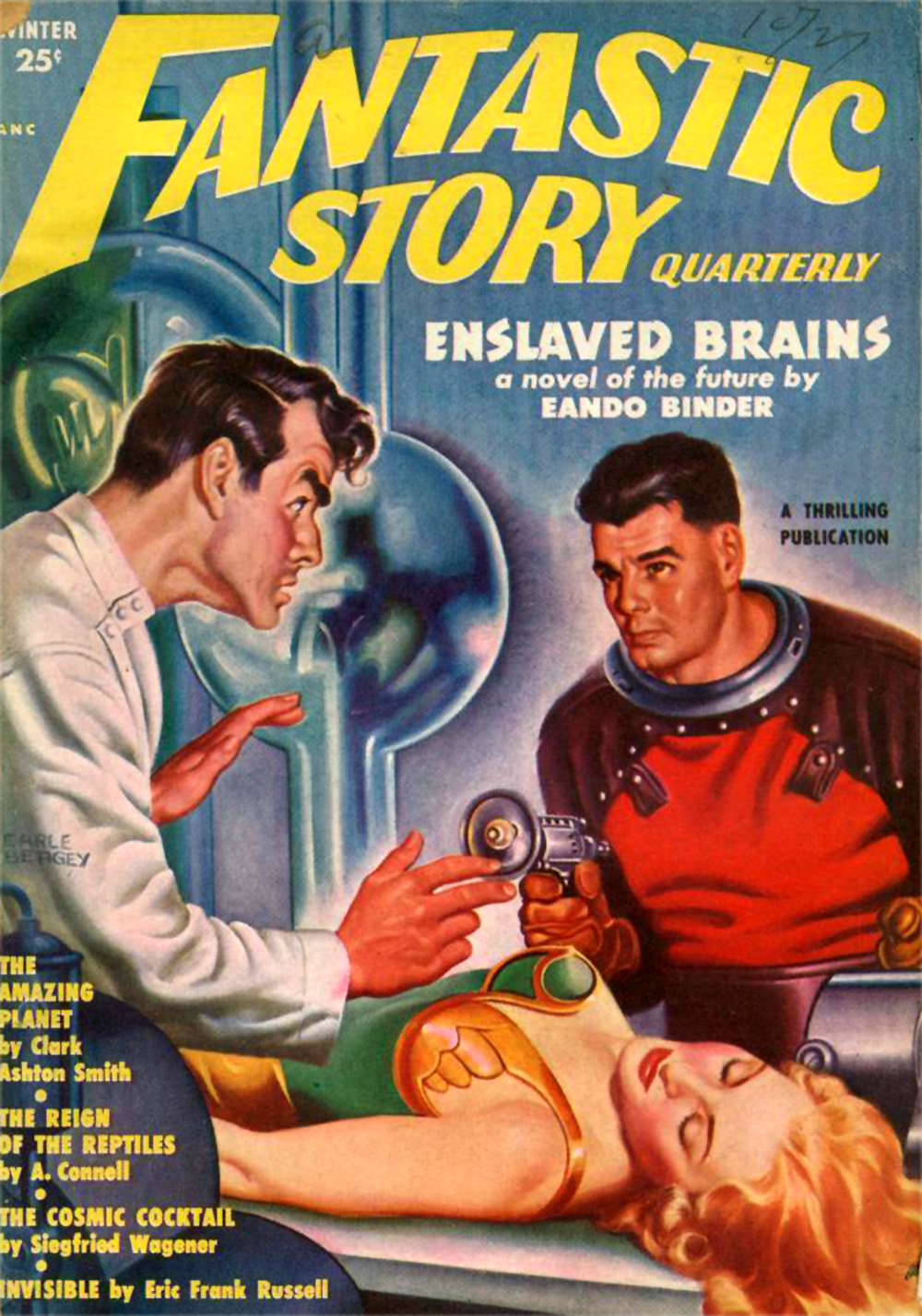 Woah.  It looks like this doctor was about to have his way with that space-bra; thankfully the space-ace stepped in.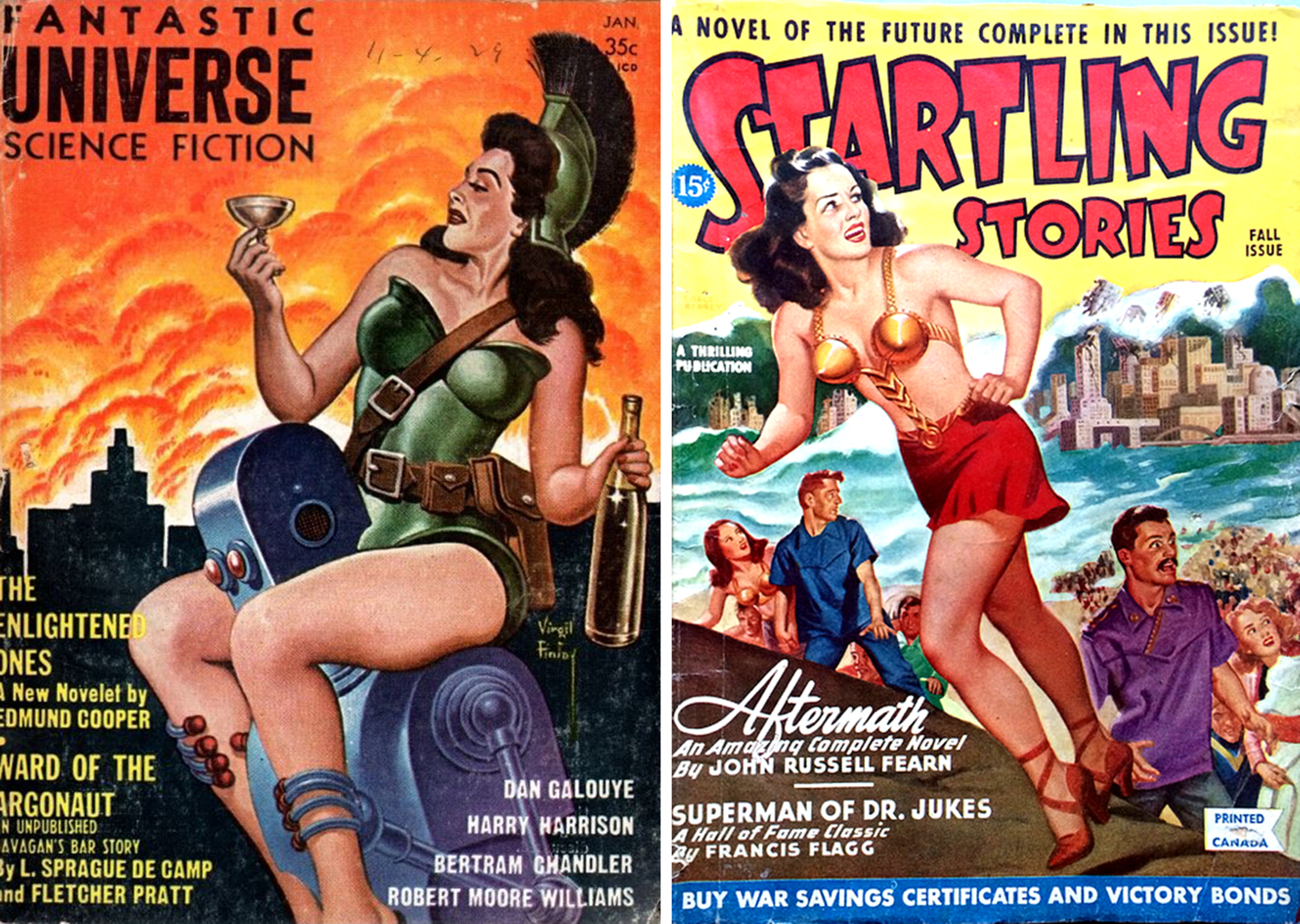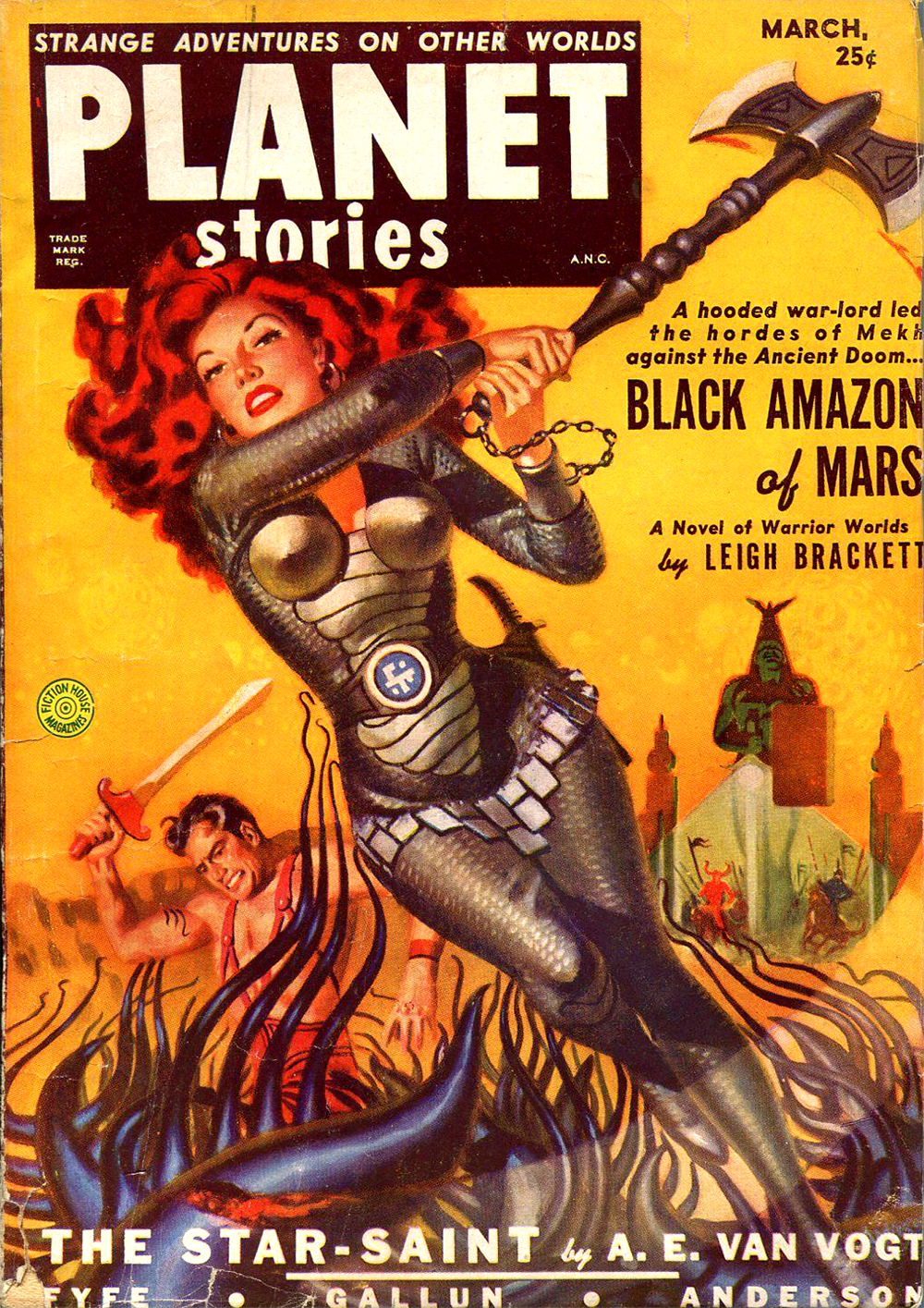 This Planet Stories cover from 1951 is hands-down one of the greatest pulp sci-fi covers of all time.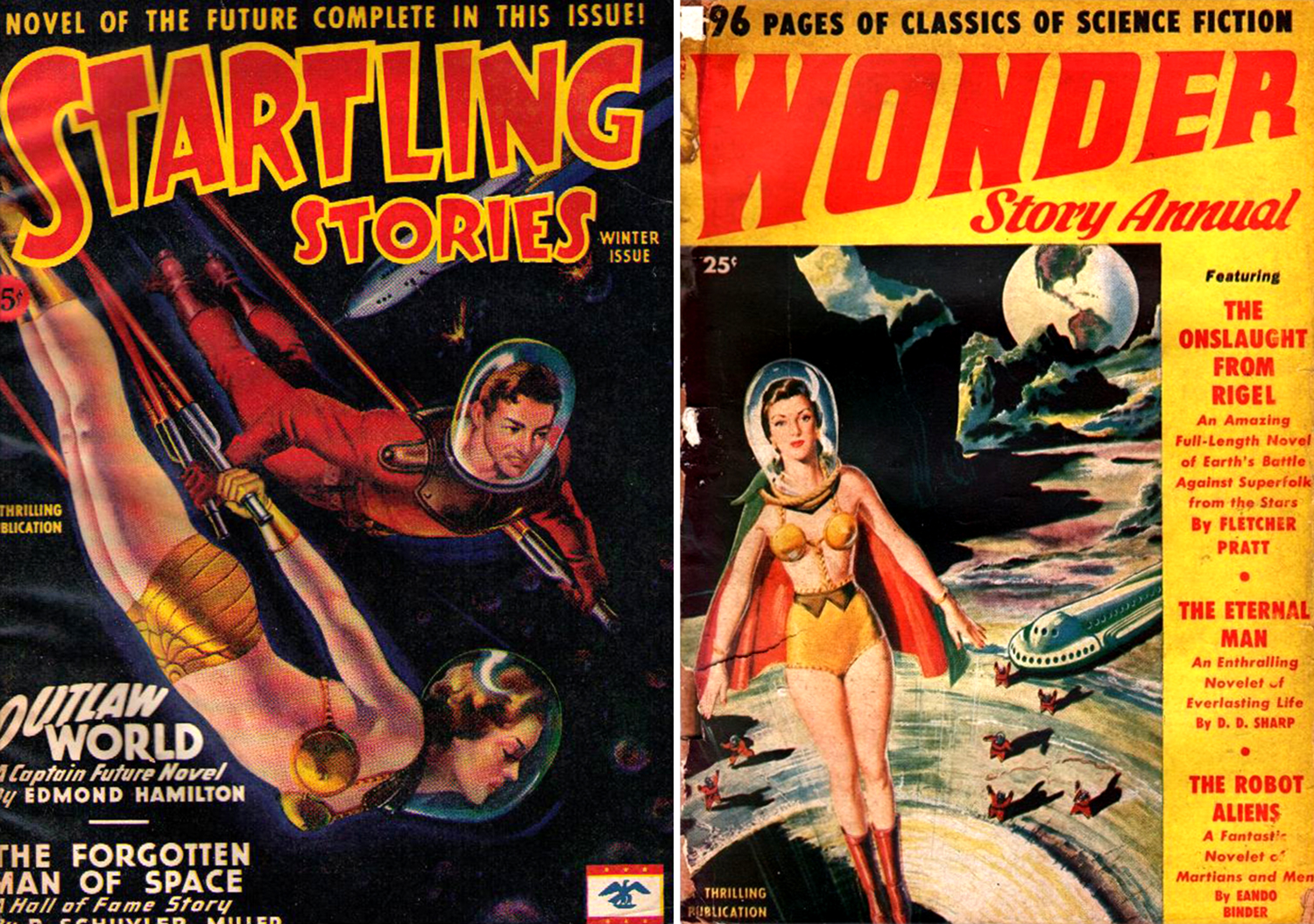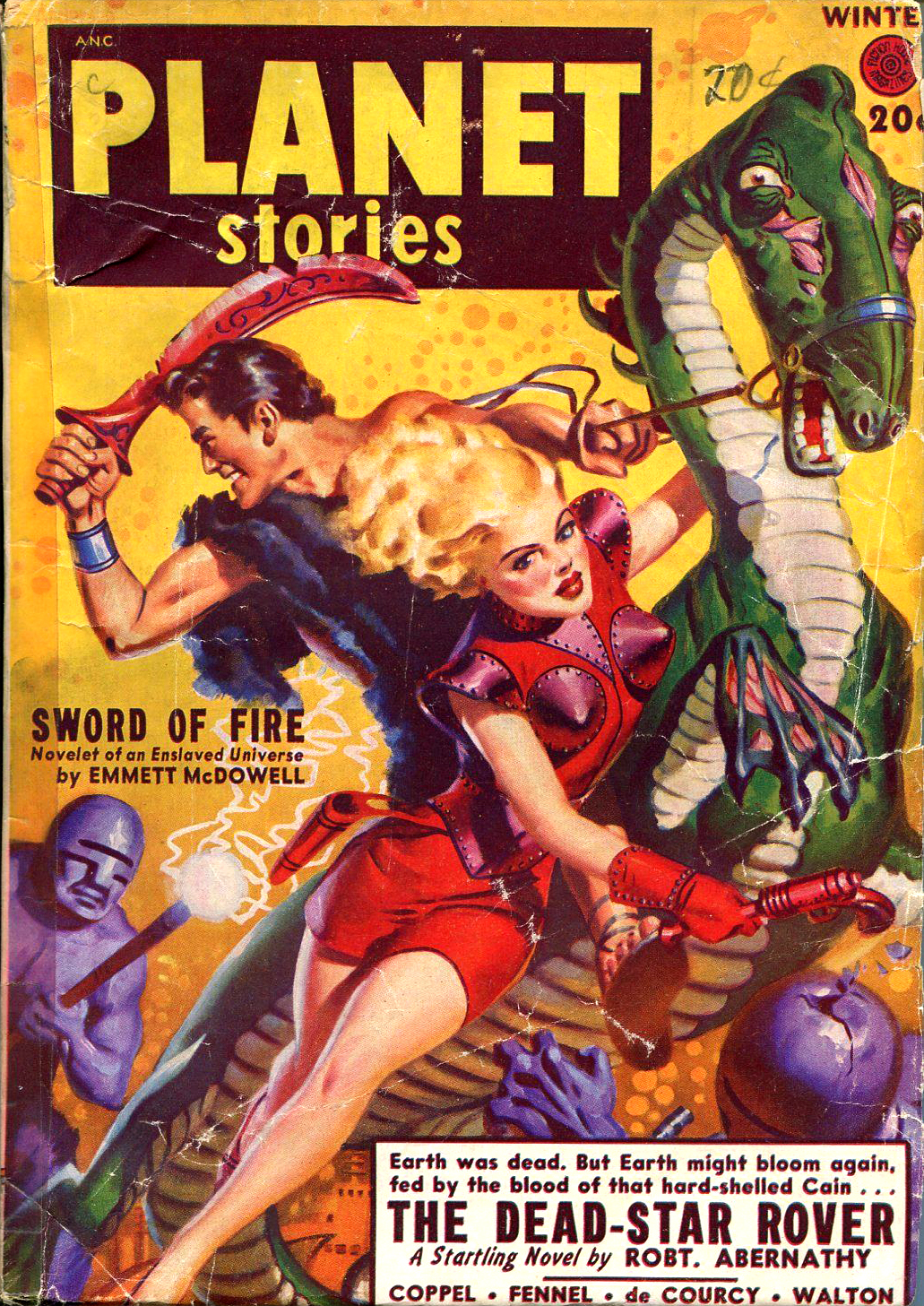 Planet Stories – Winter 1949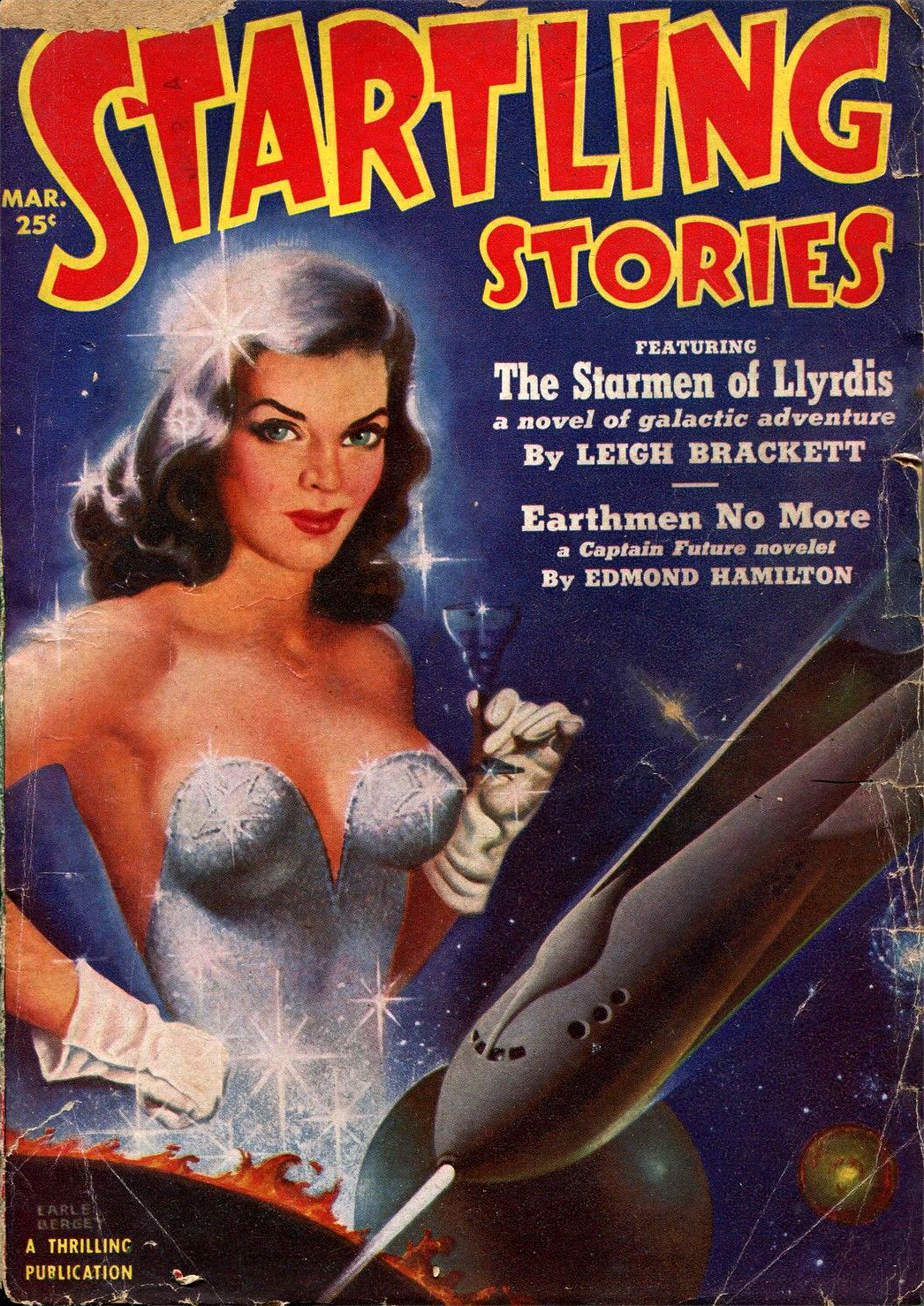 Startling Stories March 1951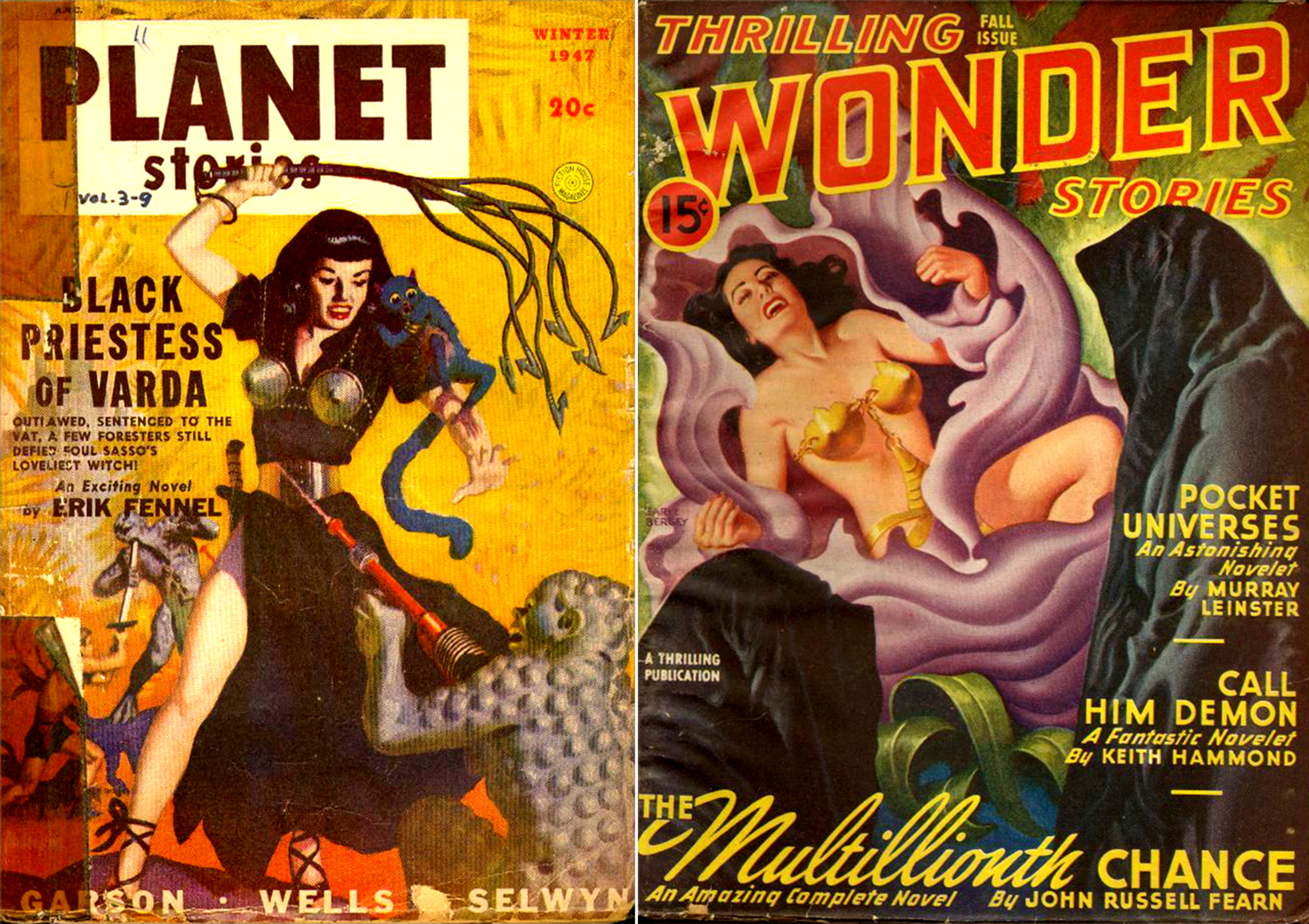 (L) Planet Stories, Winter 1947, (R) Thrilling Wonder Stories, Fall 1946
Of course, the metallic space bra trend didn't end with the 1950s.  Here's an arcade game advertisement from the eighties displaying that old familiar shiny-intergalactic brassiere we all know and love…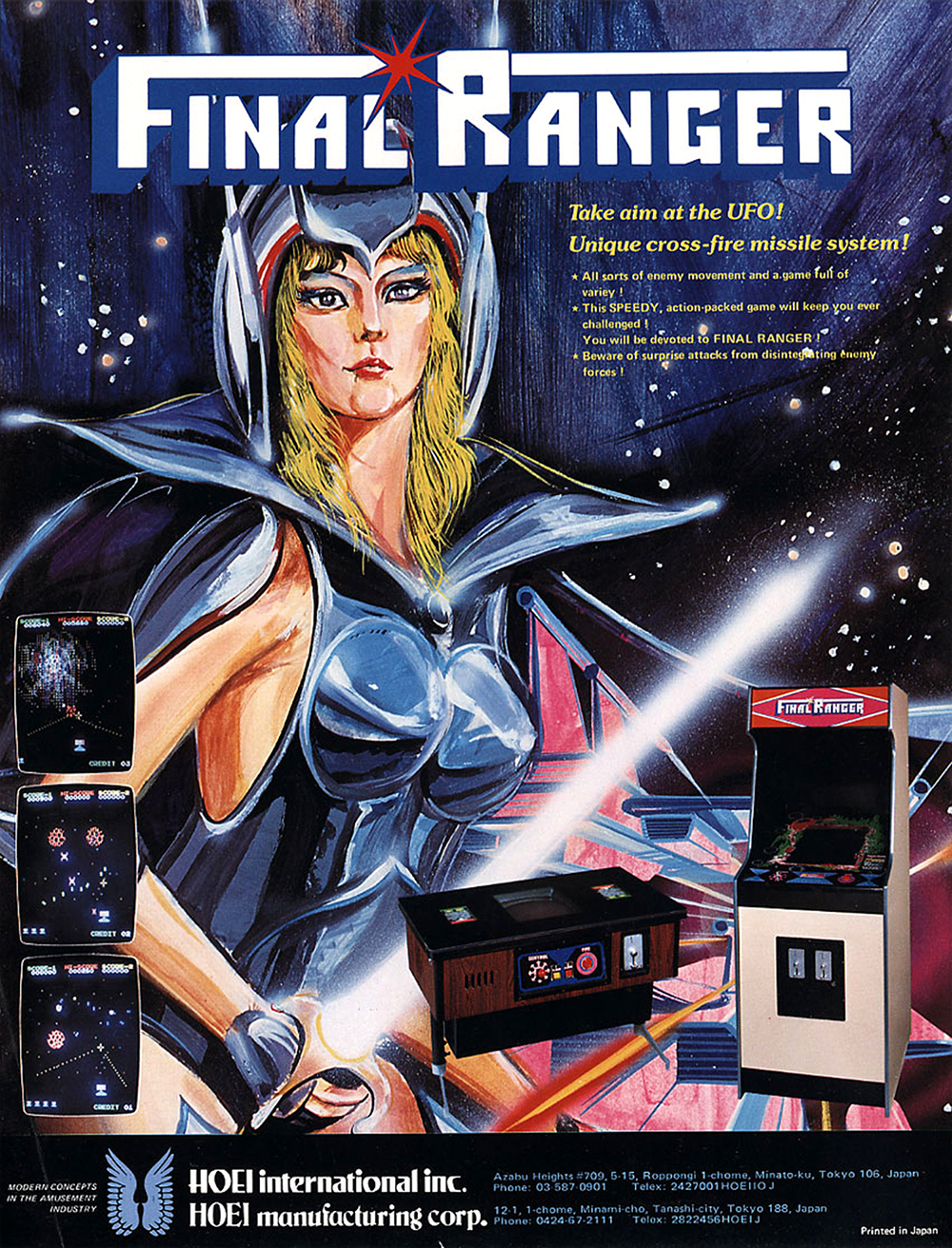 … and you didn't think I'd go through a whole post on metallic space bras without mentioning slave Leia, did you?