Hosiery was big business back when pantyhose, stockings, etc. were basically mandatory – and subsequently a lot of advertising dollars went to promote particular brands in this hot market. Then, sometime in the 1990s, hosiery took a nosedive in the U.S., and its advertising naturally became sparse and less interesting.
But let's not dwell on the dire state of american hosiery; instead, let's have a look advertising just before its fall – the 1980s, when the ads were sexy, exciting and fun.  Enjoy.
1980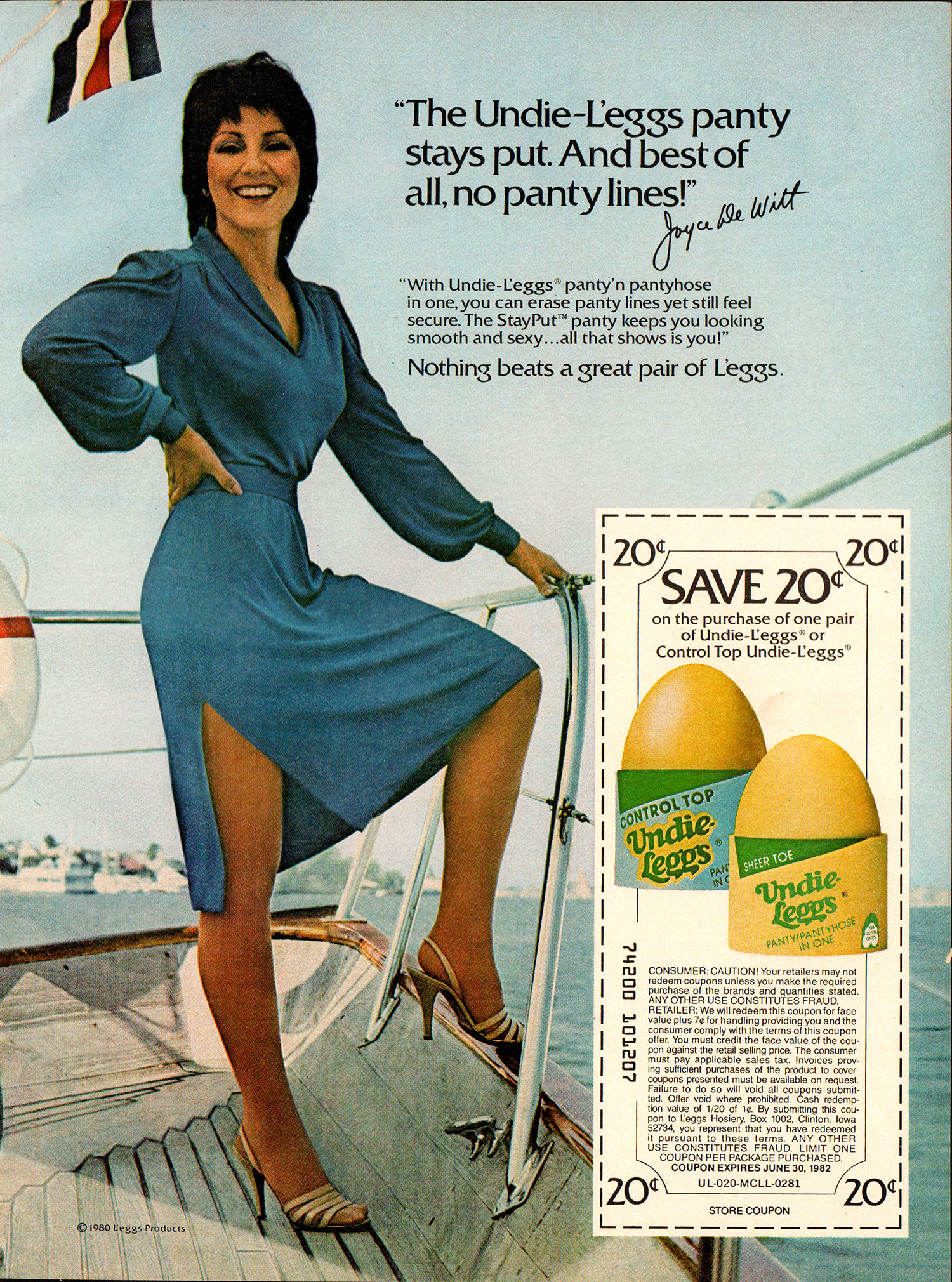 Joyce De Witt of "Three's Company" for Control Top Undie-L'eggs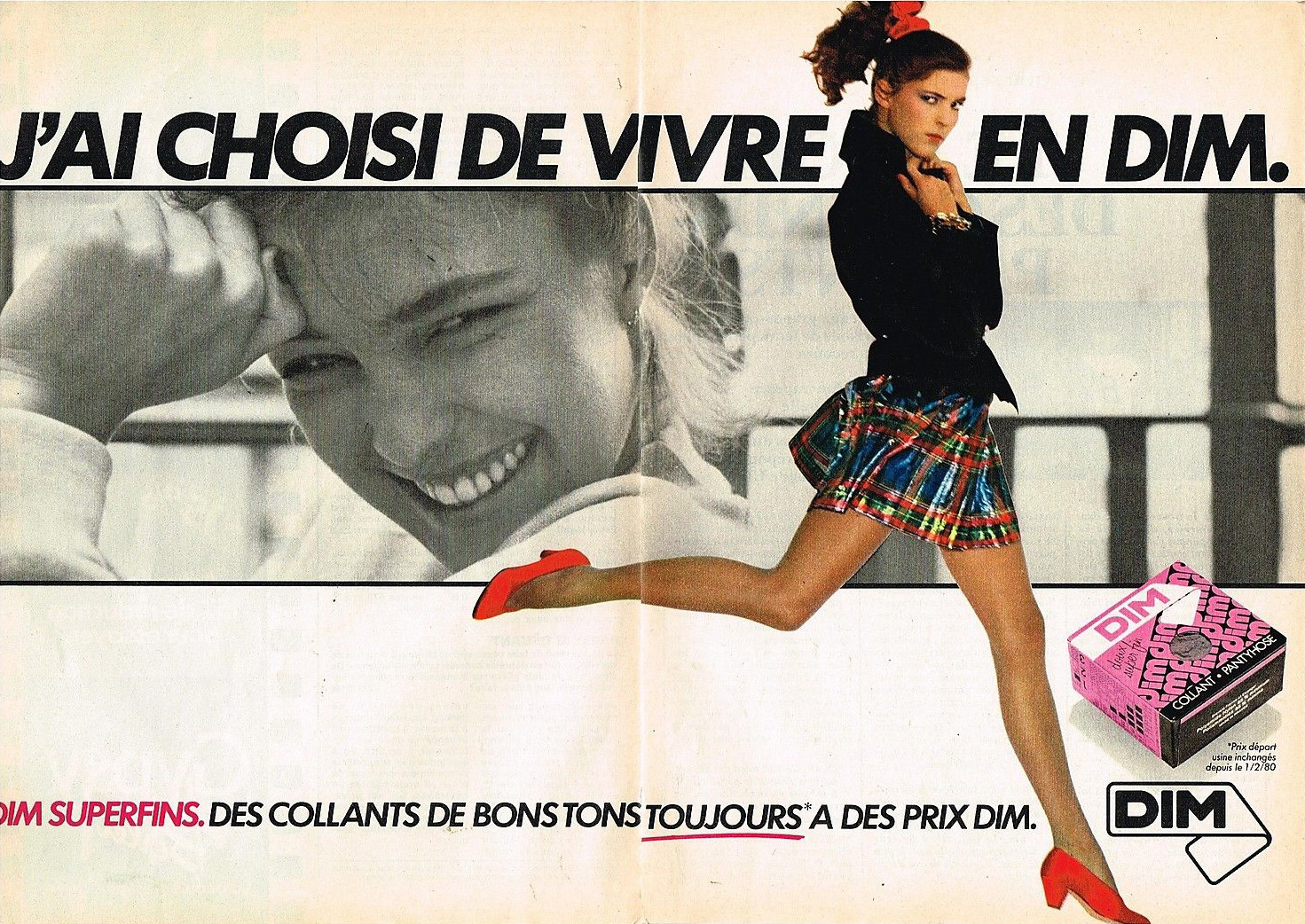 DIM (France)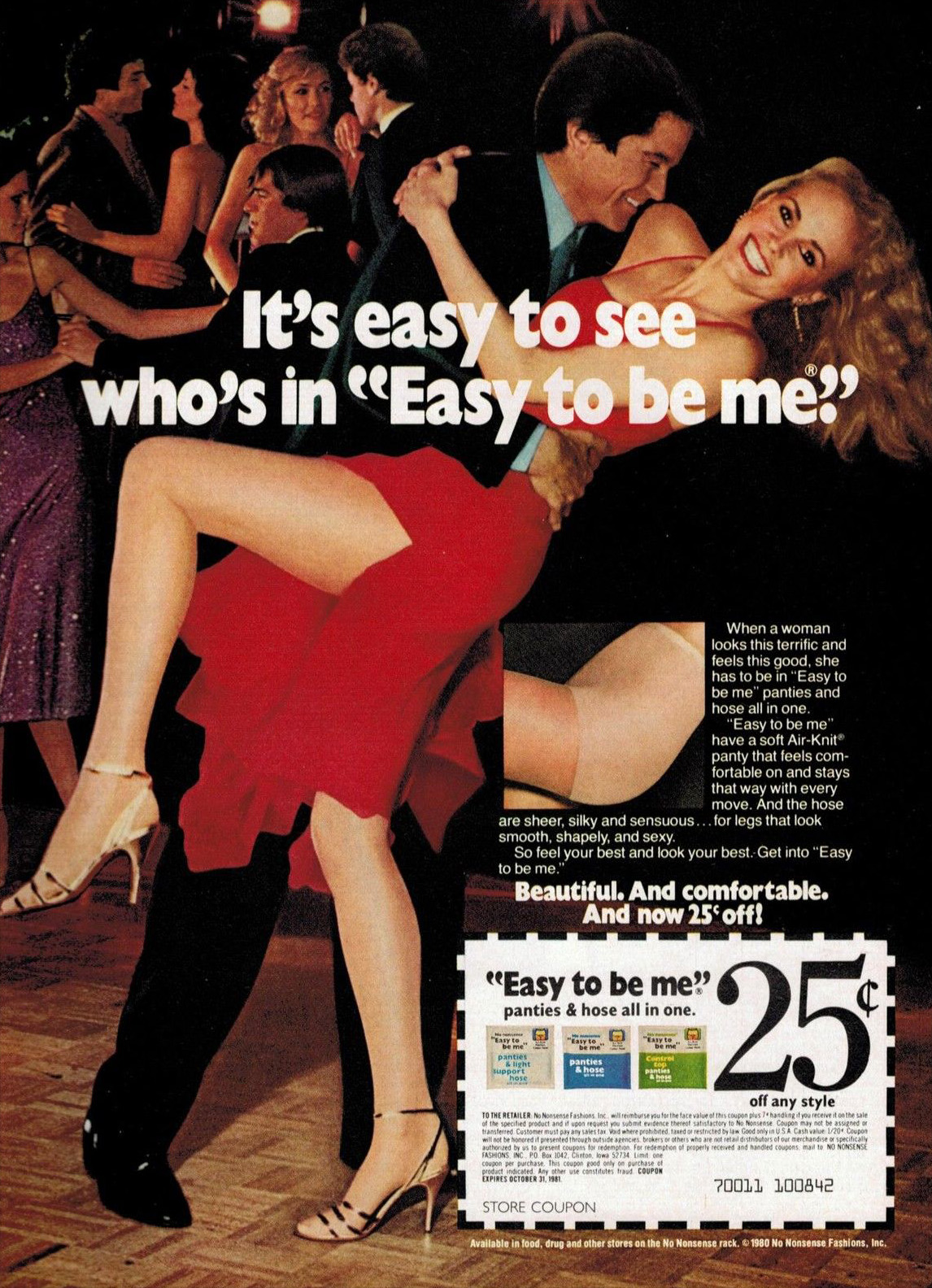 "When a woman looks this terrific and feels this good, she has to be in 'Easy To Be Me' panties and hose all in one."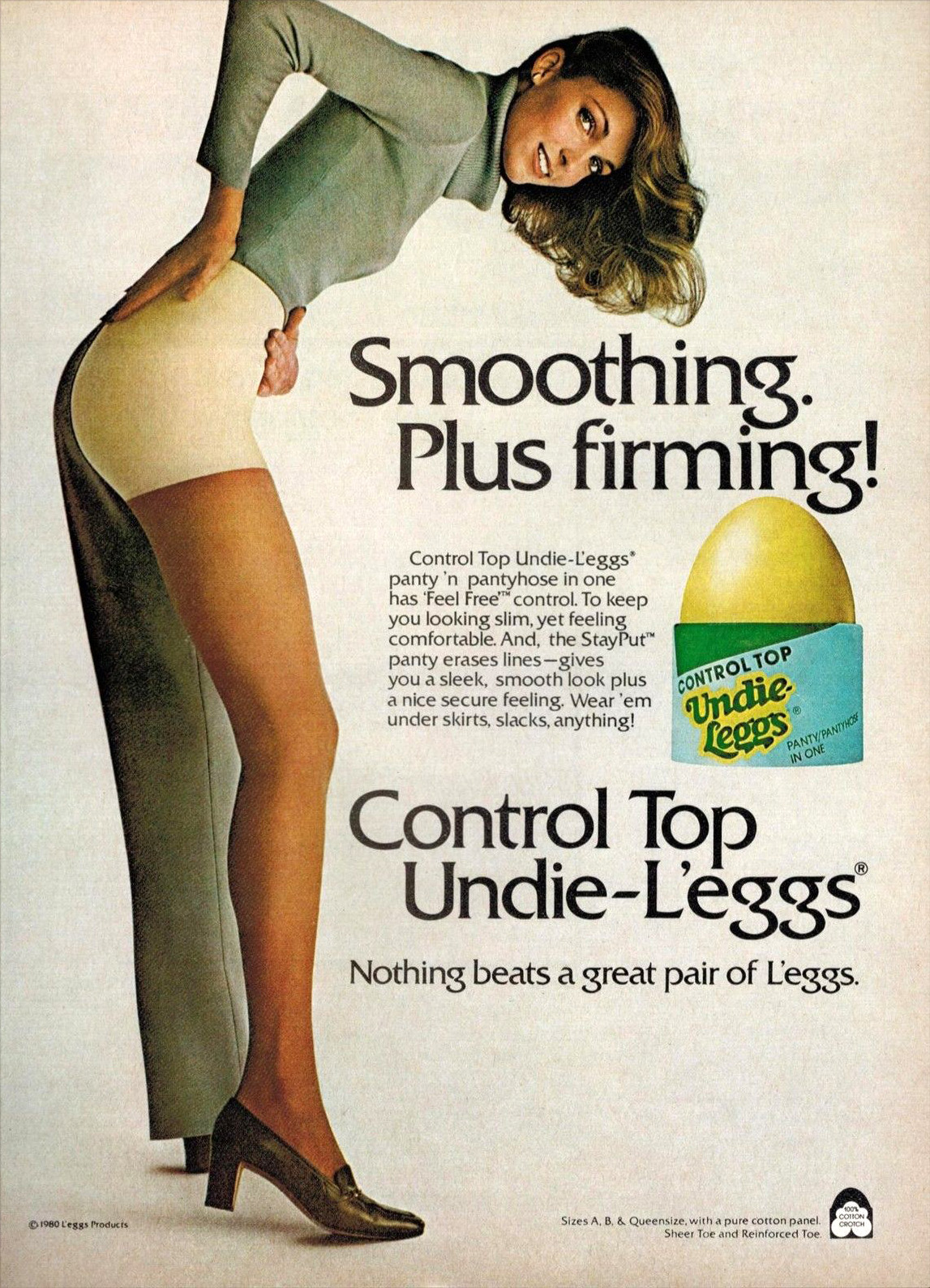 Control  Top Undie-L'eggs
1981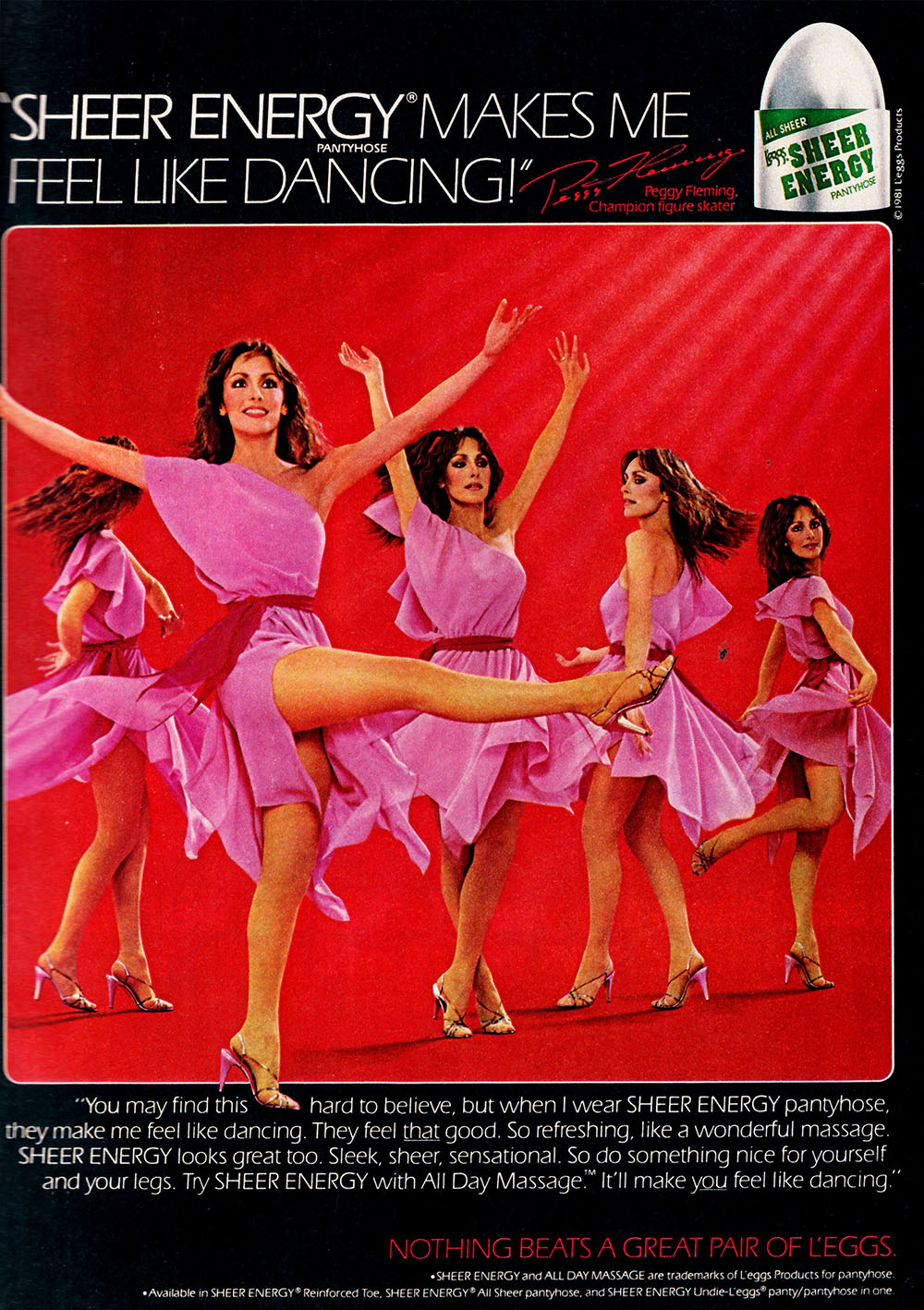 Sheer Energy – "You may find this hard to believe, but when I wear Sheer Energy pantyhose, they make me feel like dancing.  They feel that good.  So refreshing, like a wonderful massage."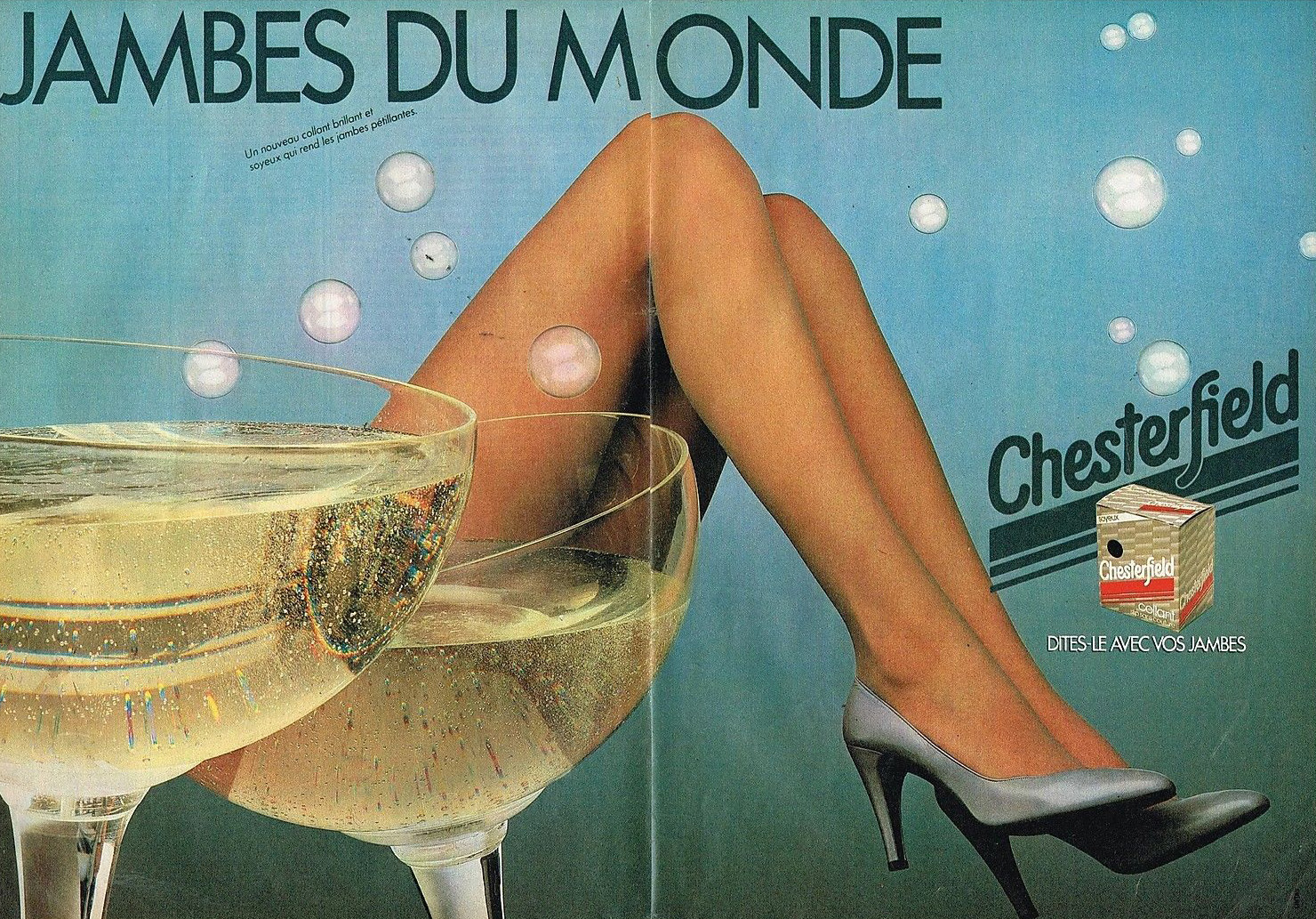 Chesterfields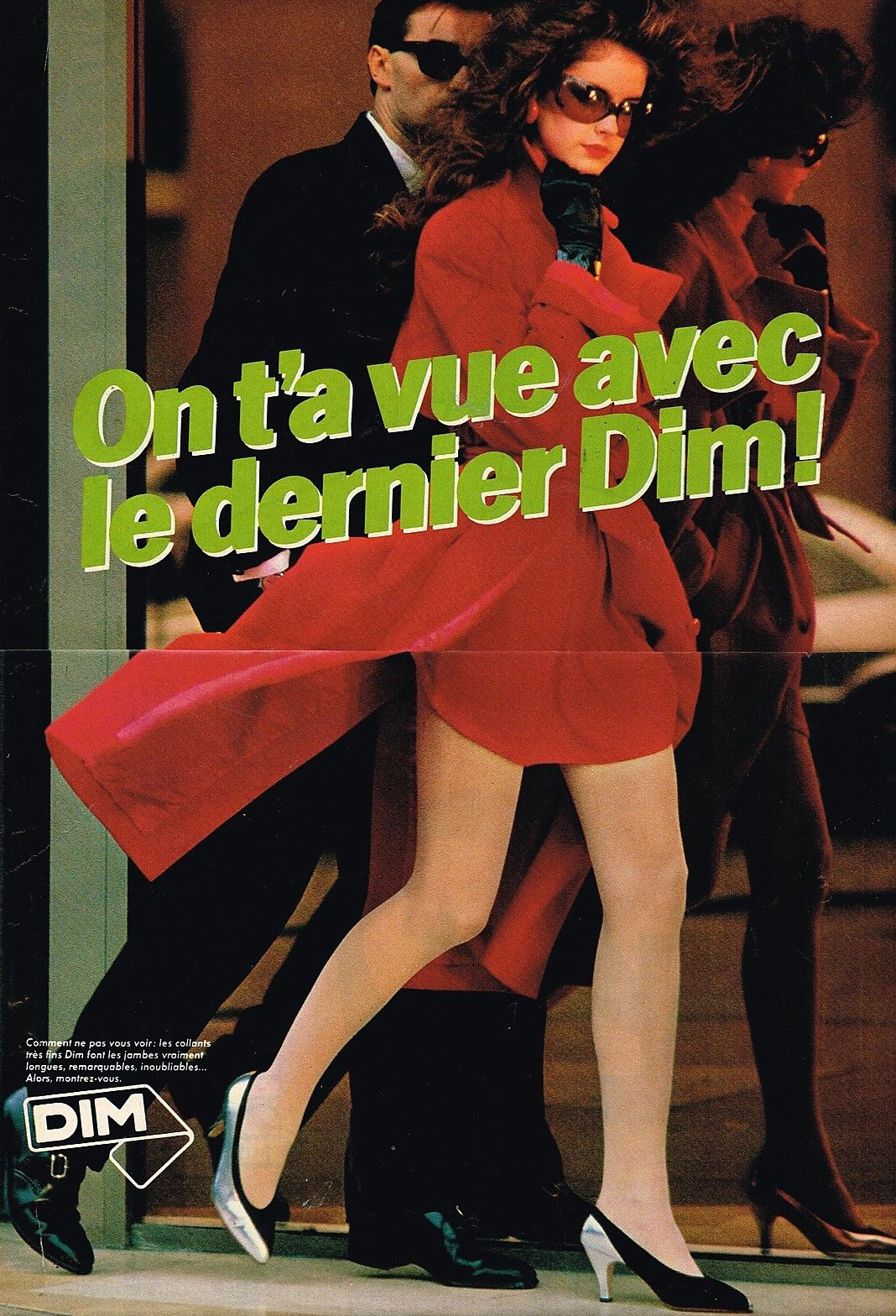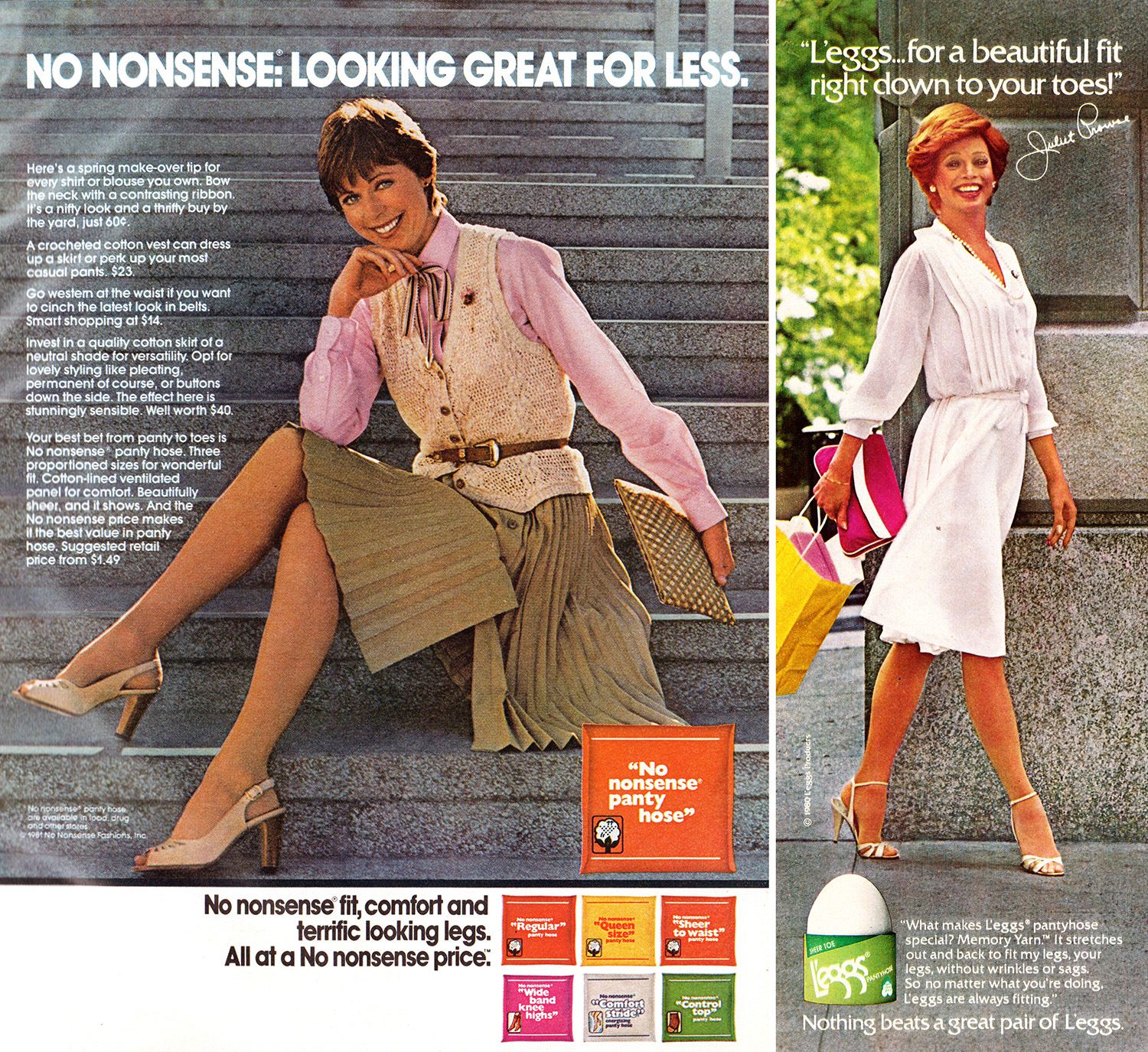 No Nonsense and L'eggs ads from 1981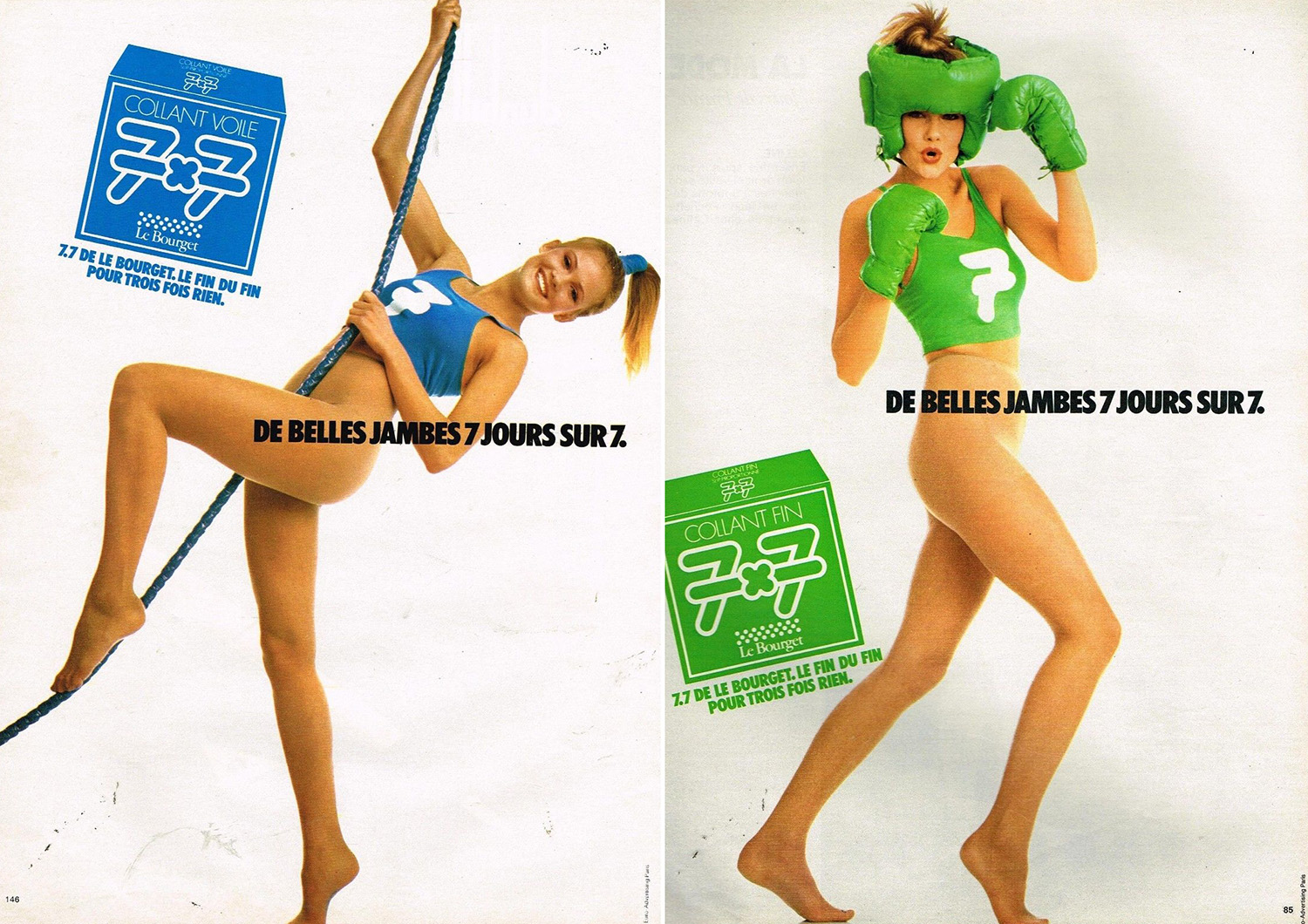 1980-1981 Le Bourget 7X7
1982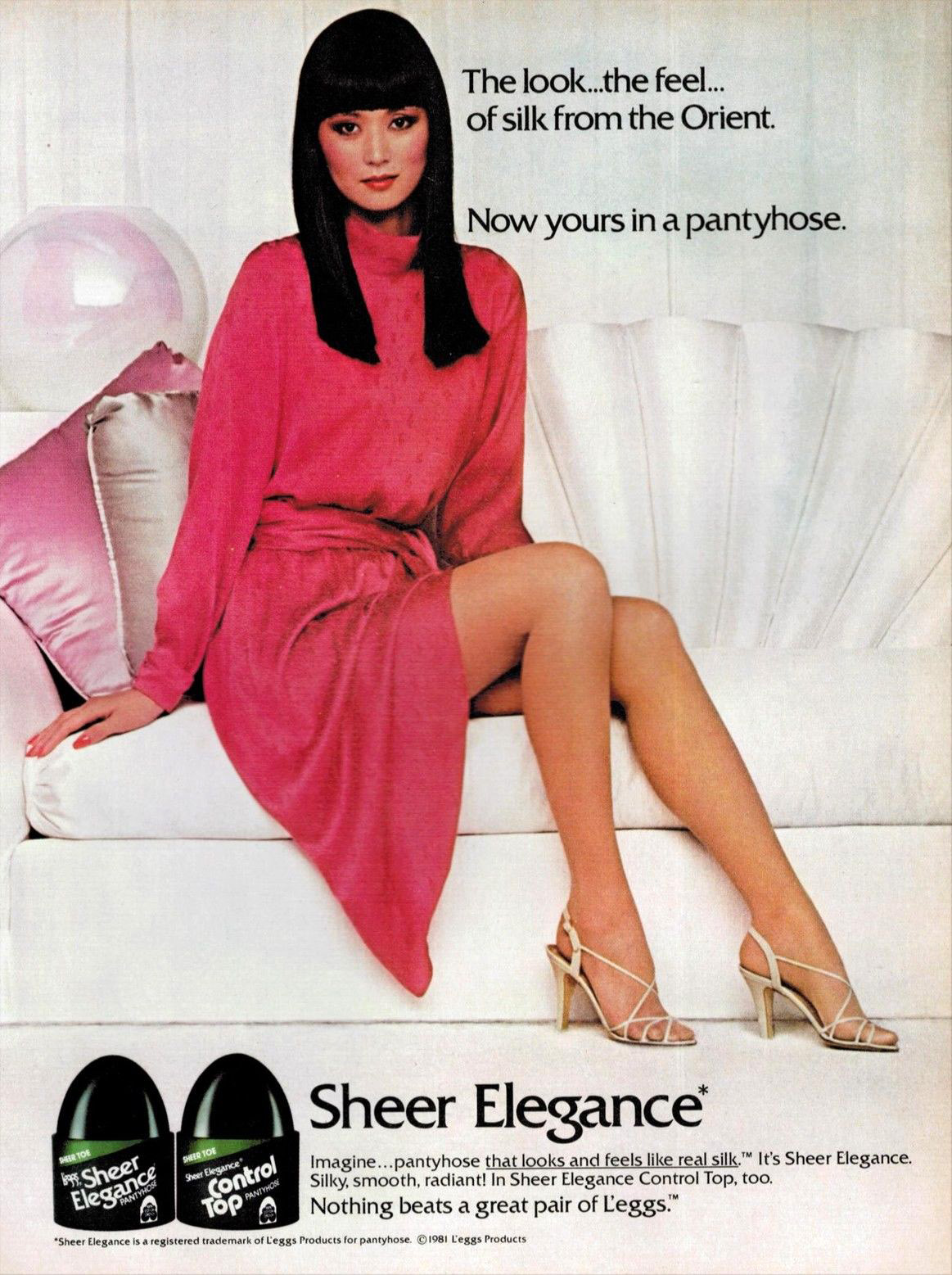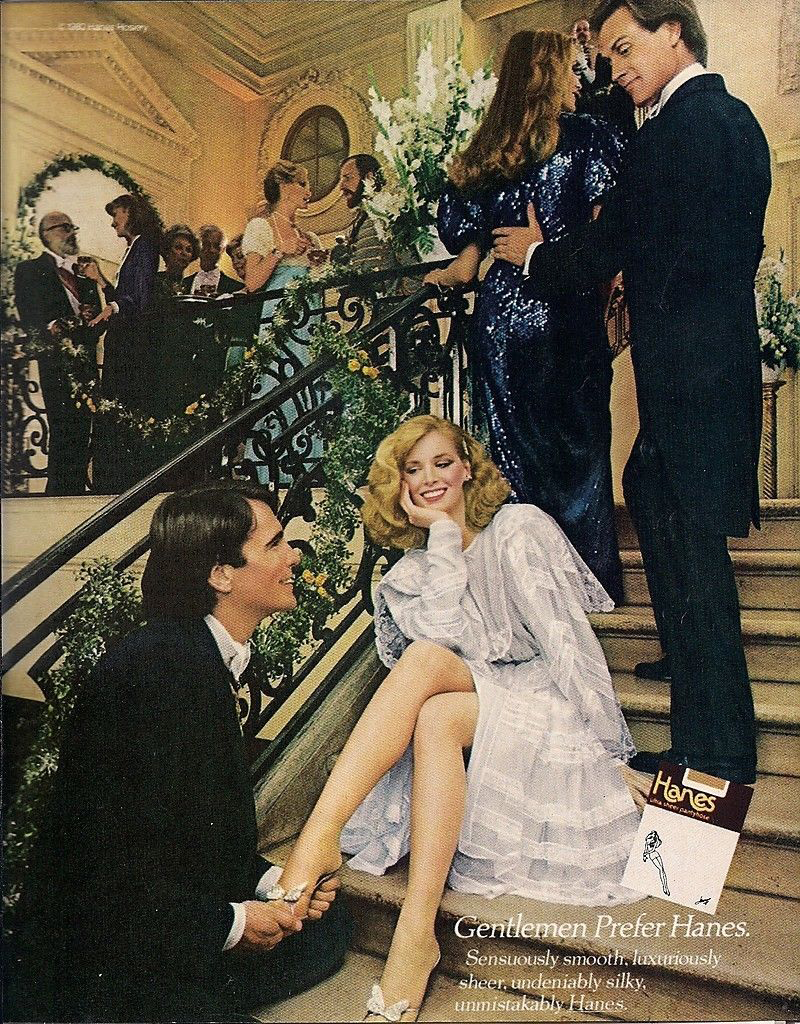 For more: The "Sexist" Gentlemen Prefer Hanes Adverts of the 1970s and 80s
1983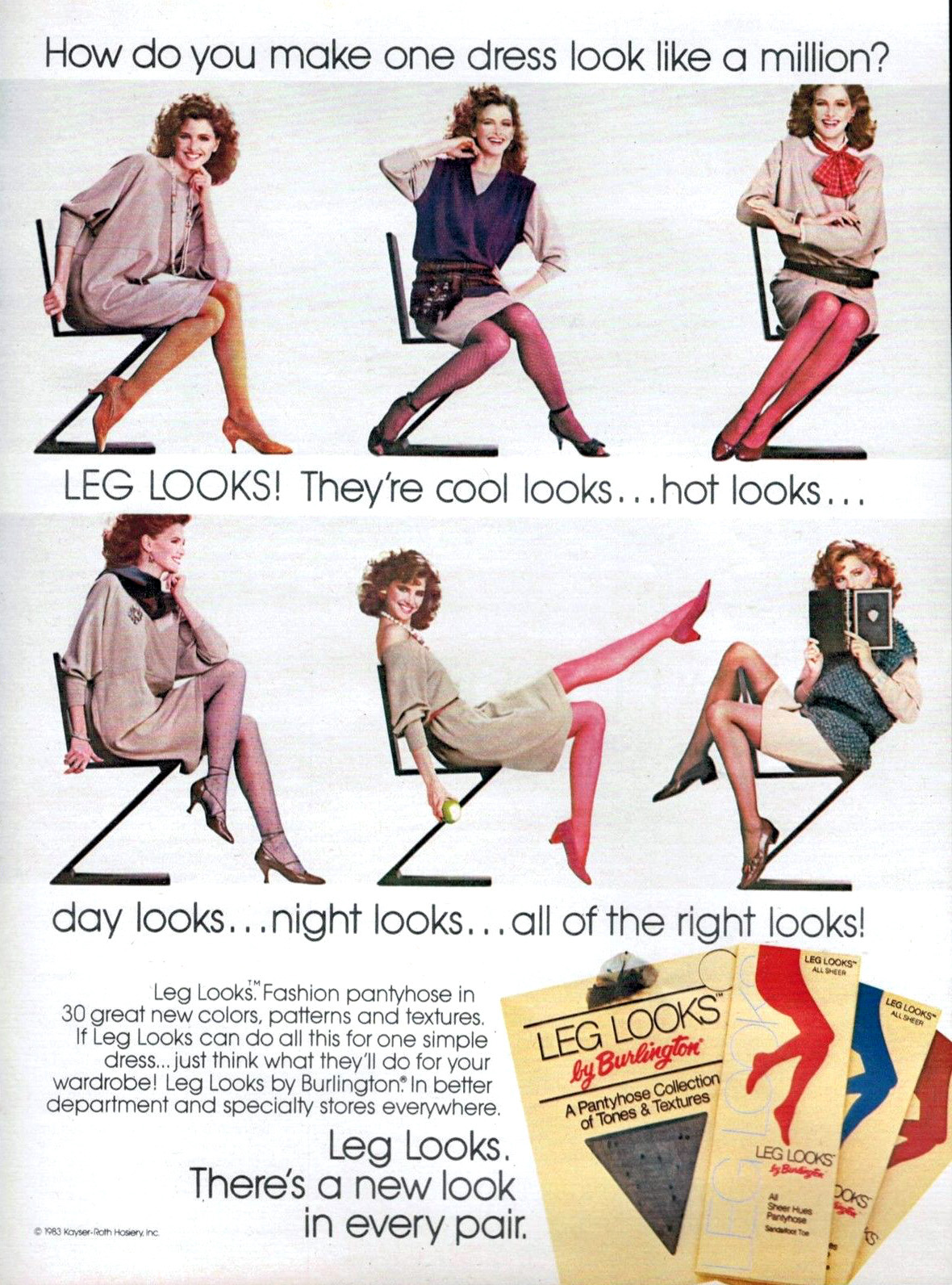 This 1983 Burlington pantyhose ad tries to push the colored and patterned hosiery which was all the rage in the late sixties.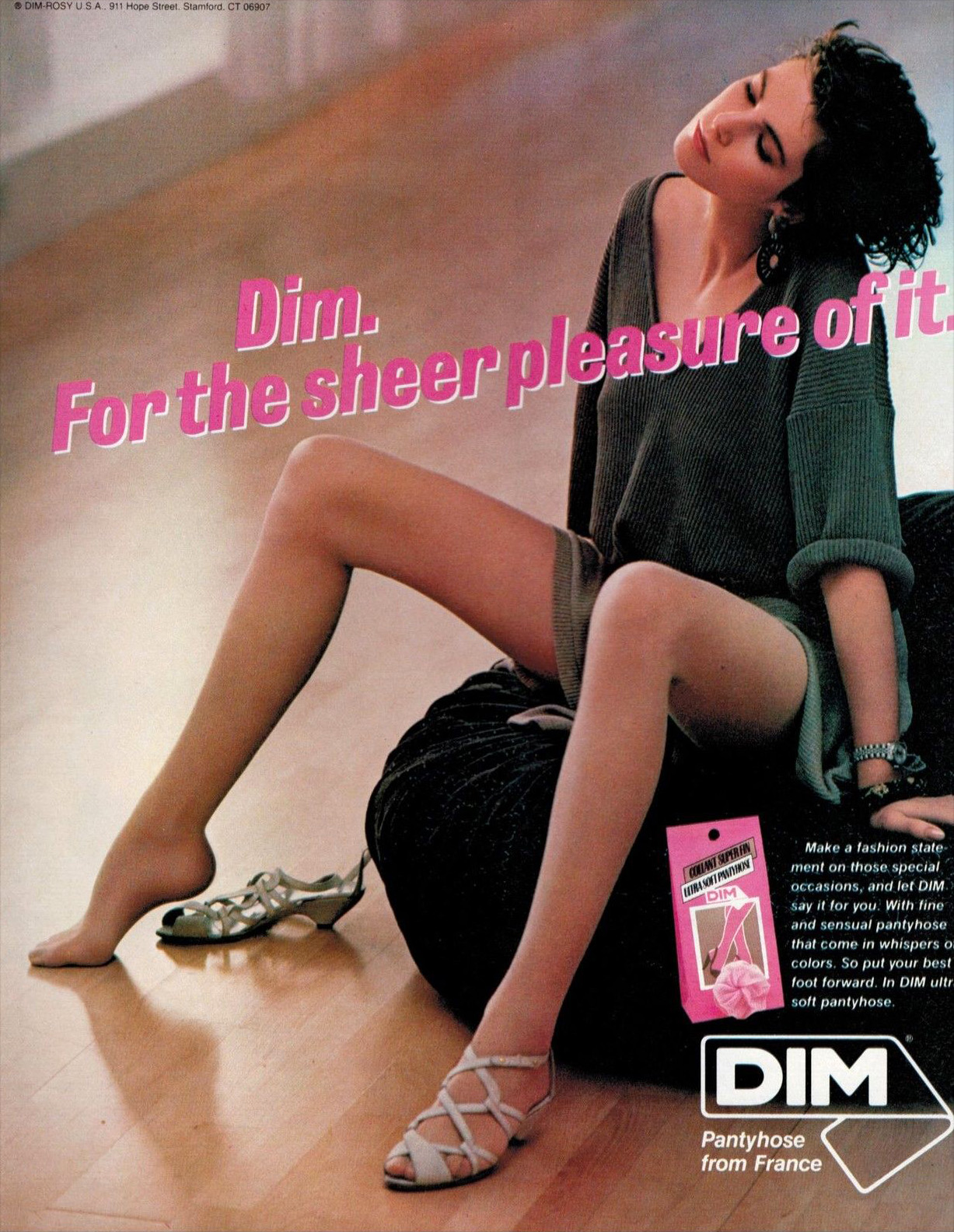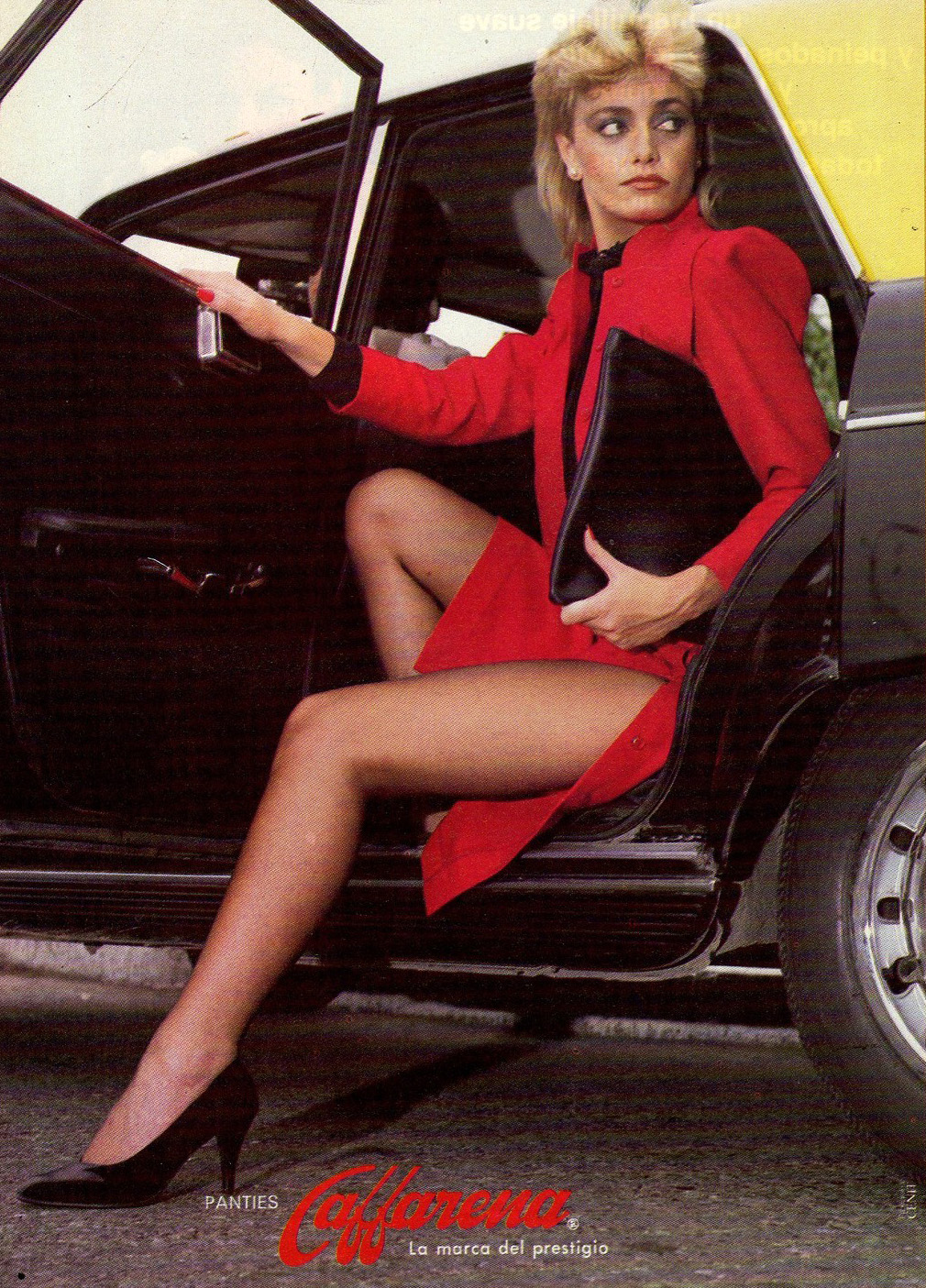 1983 Caffarena (related: Vintage Photos of Ladies Stepping Out from the Drivers Seat)
1984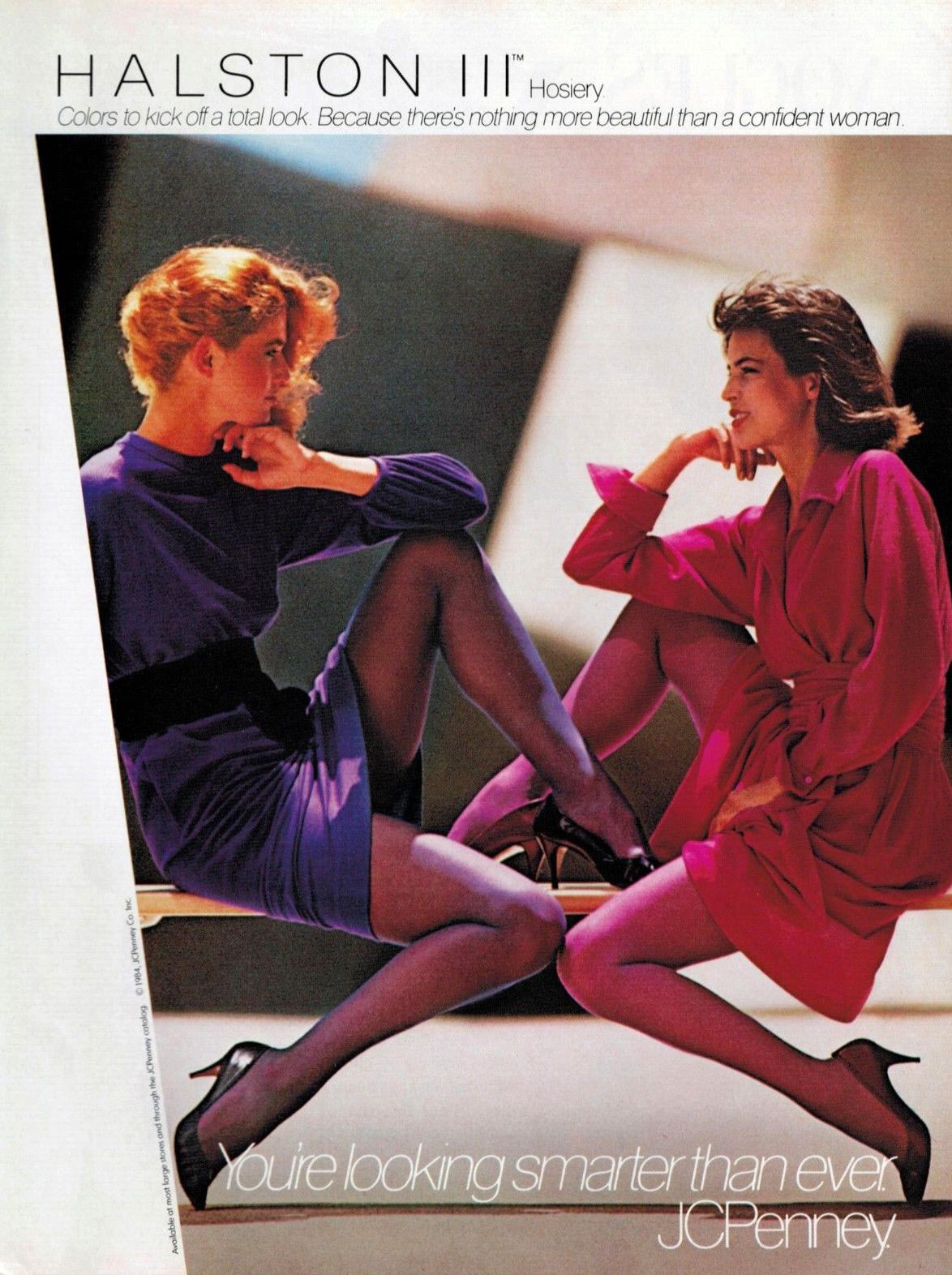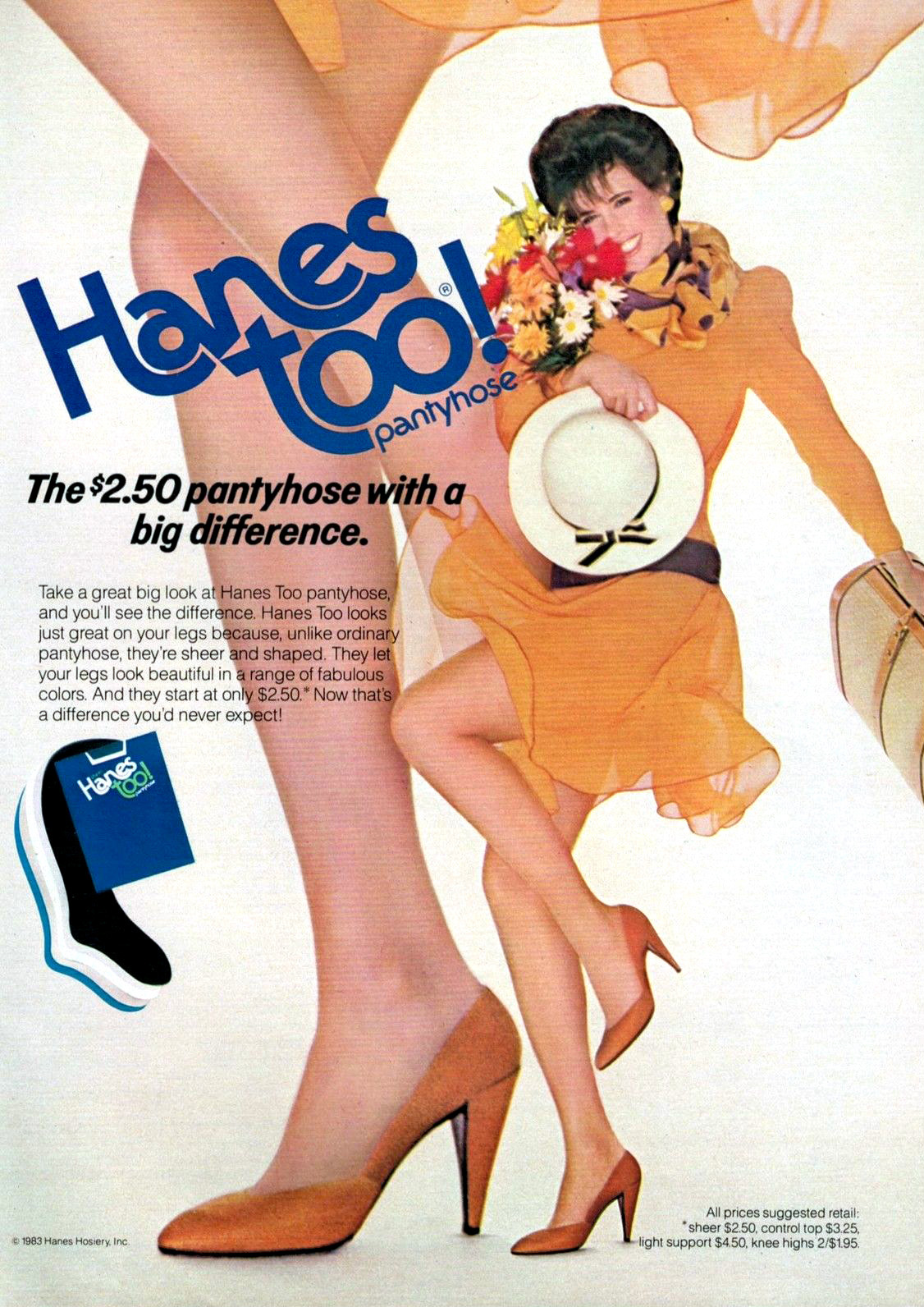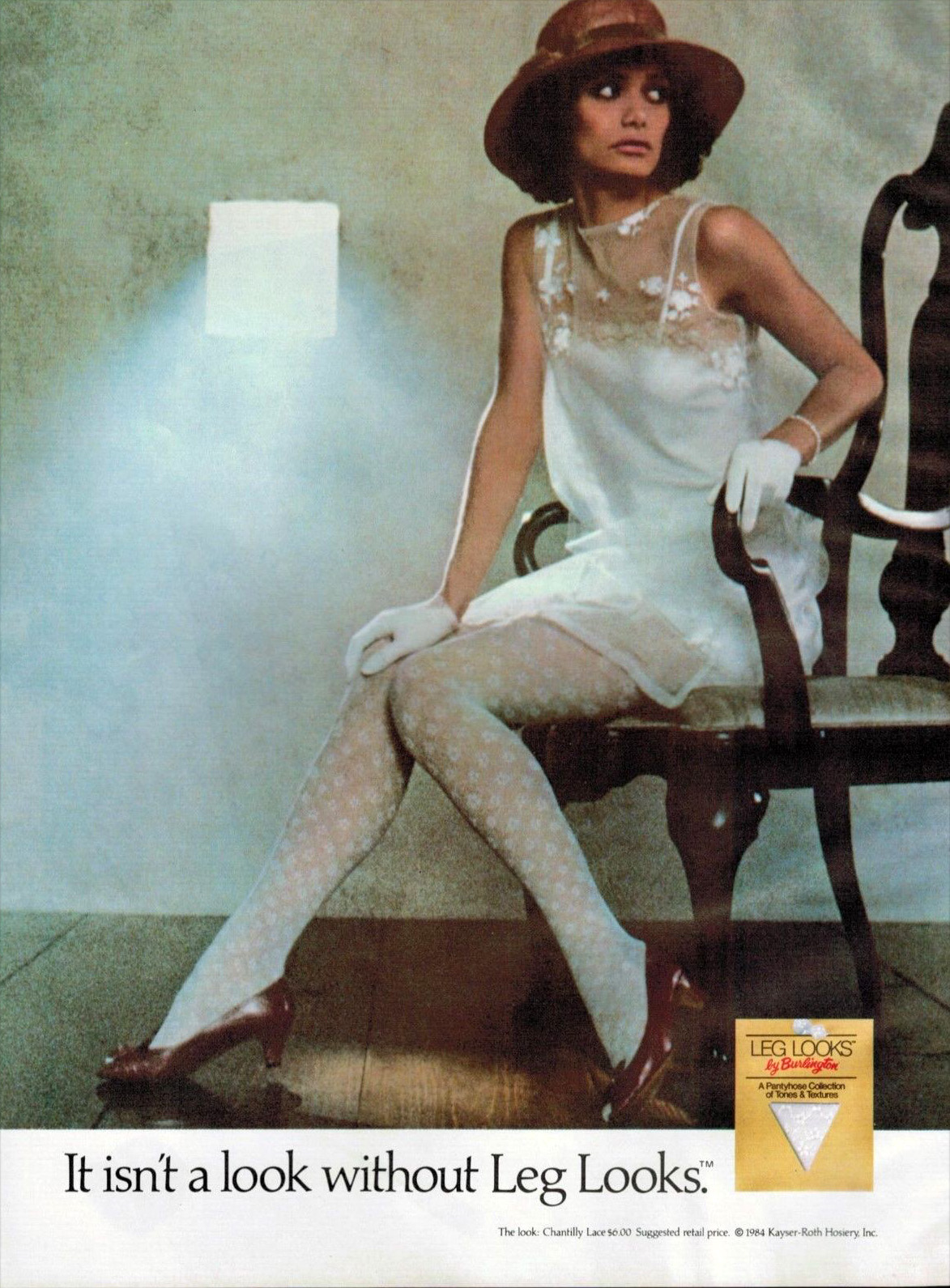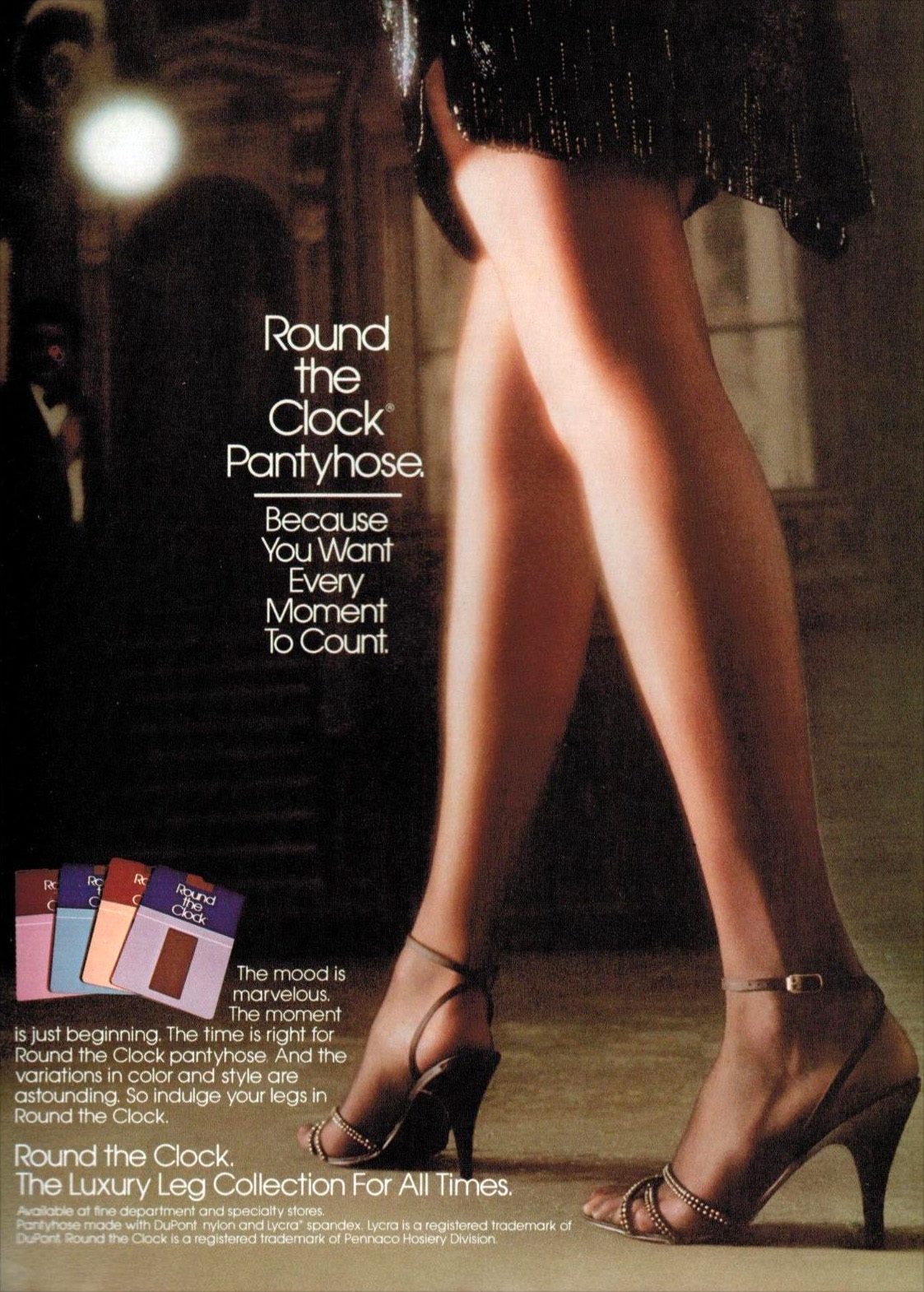 1985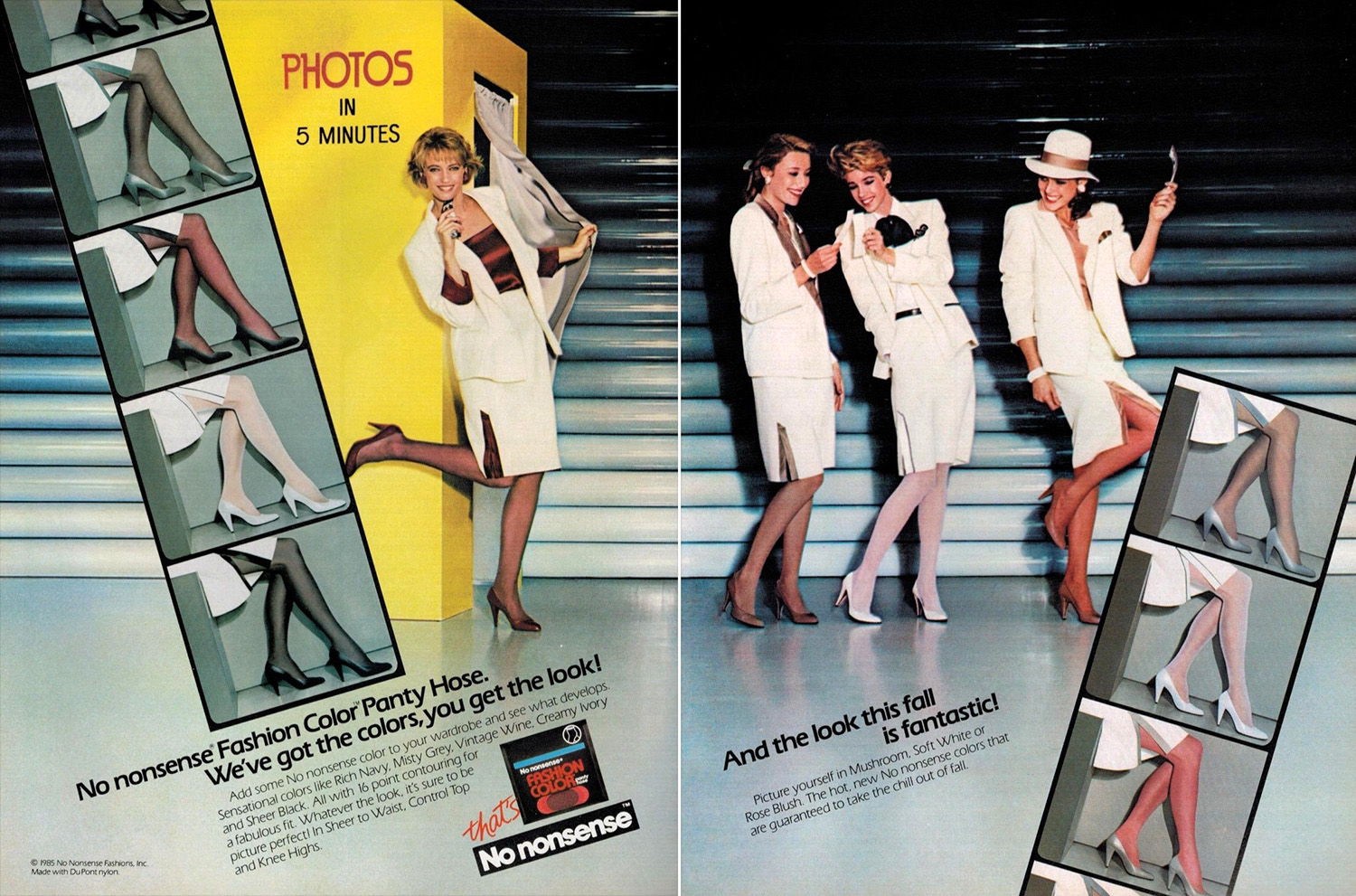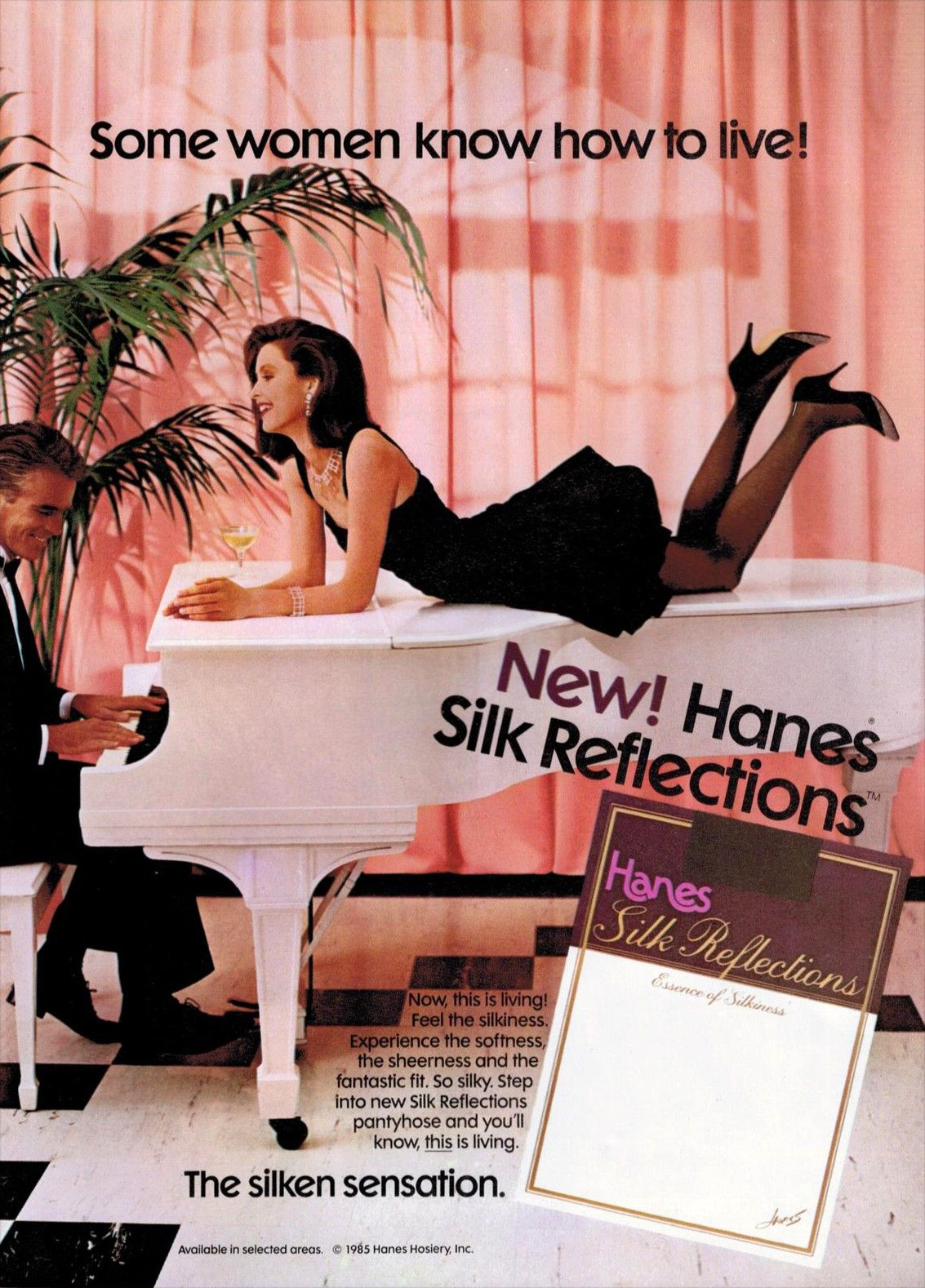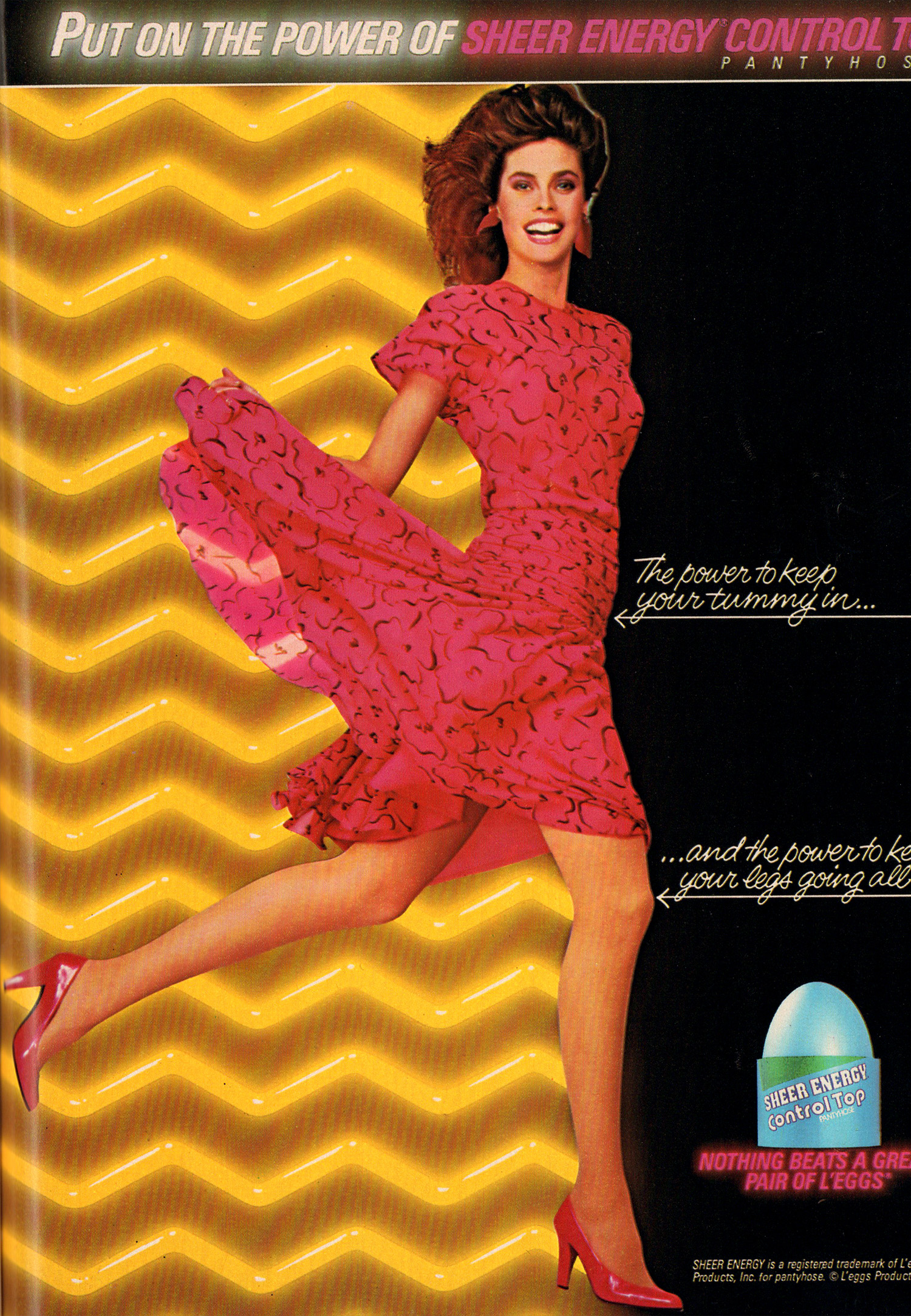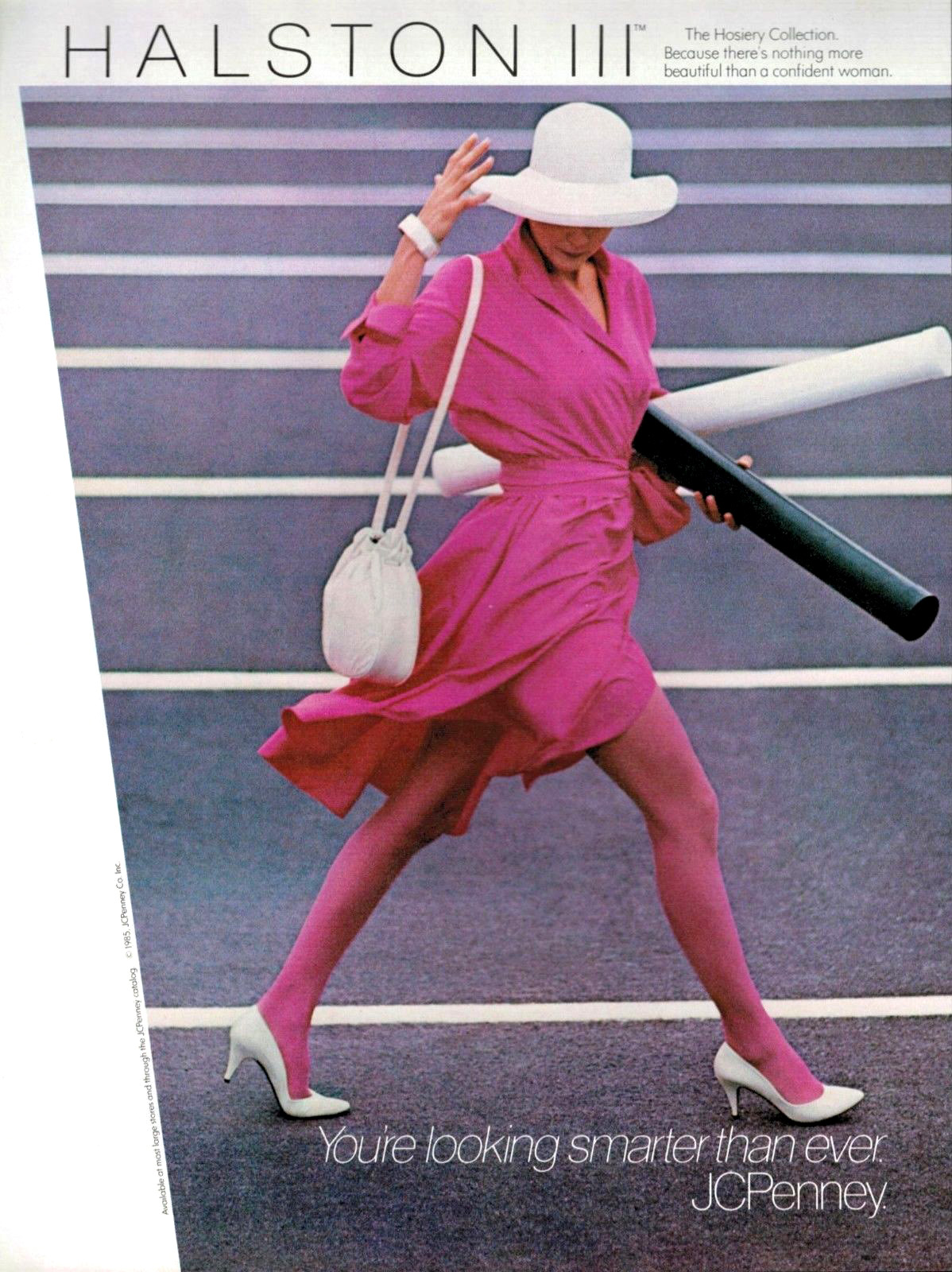 1986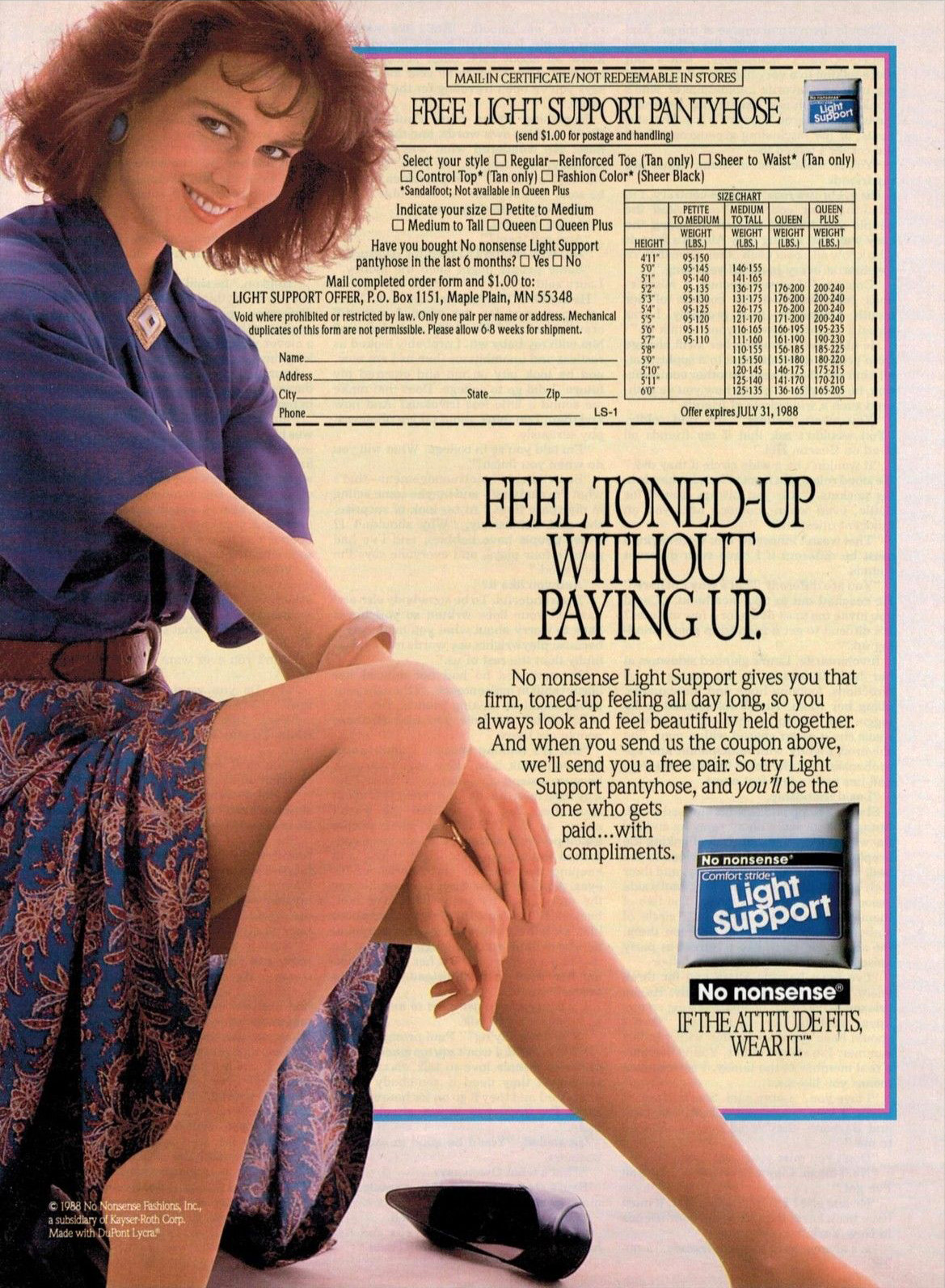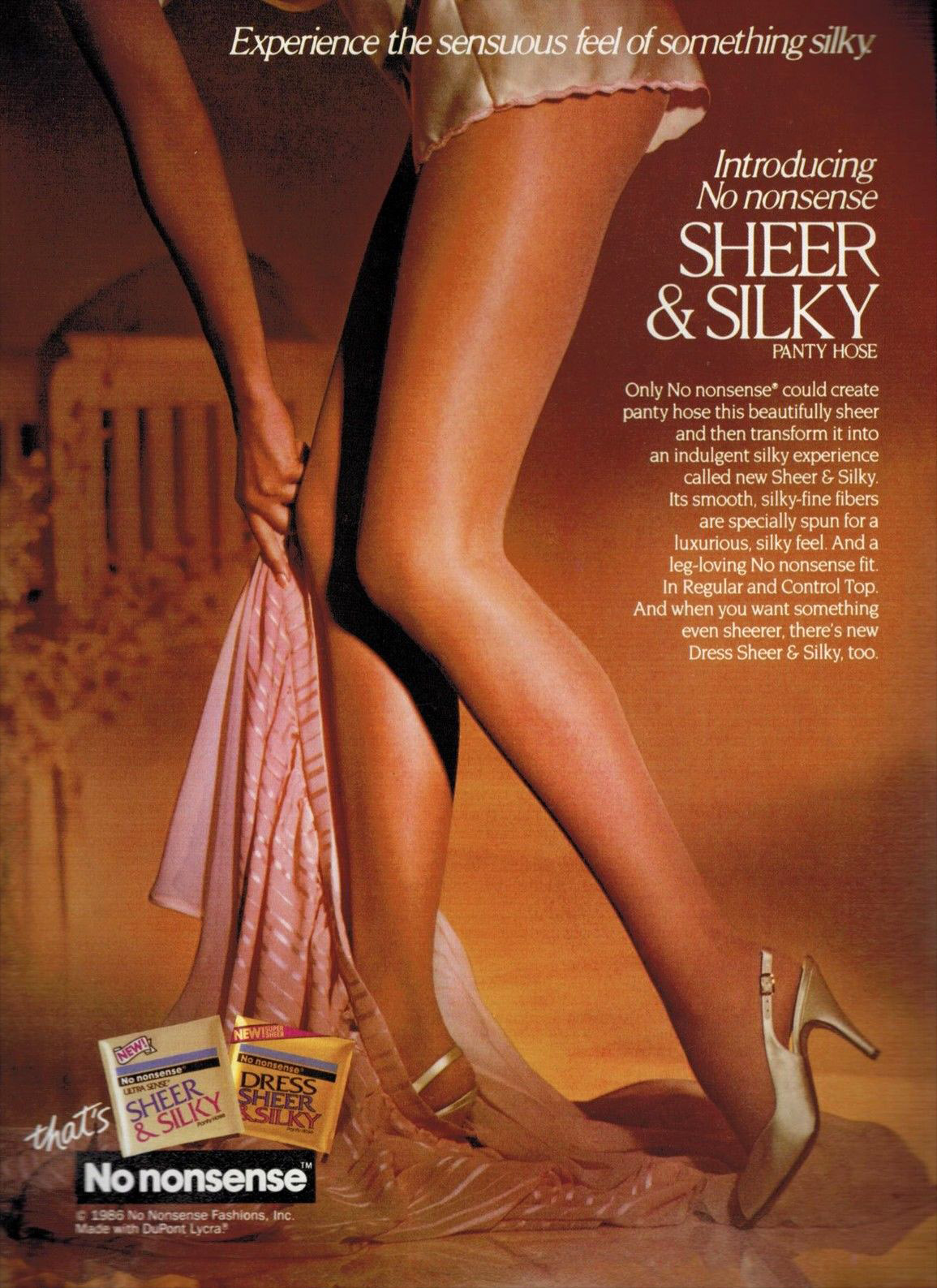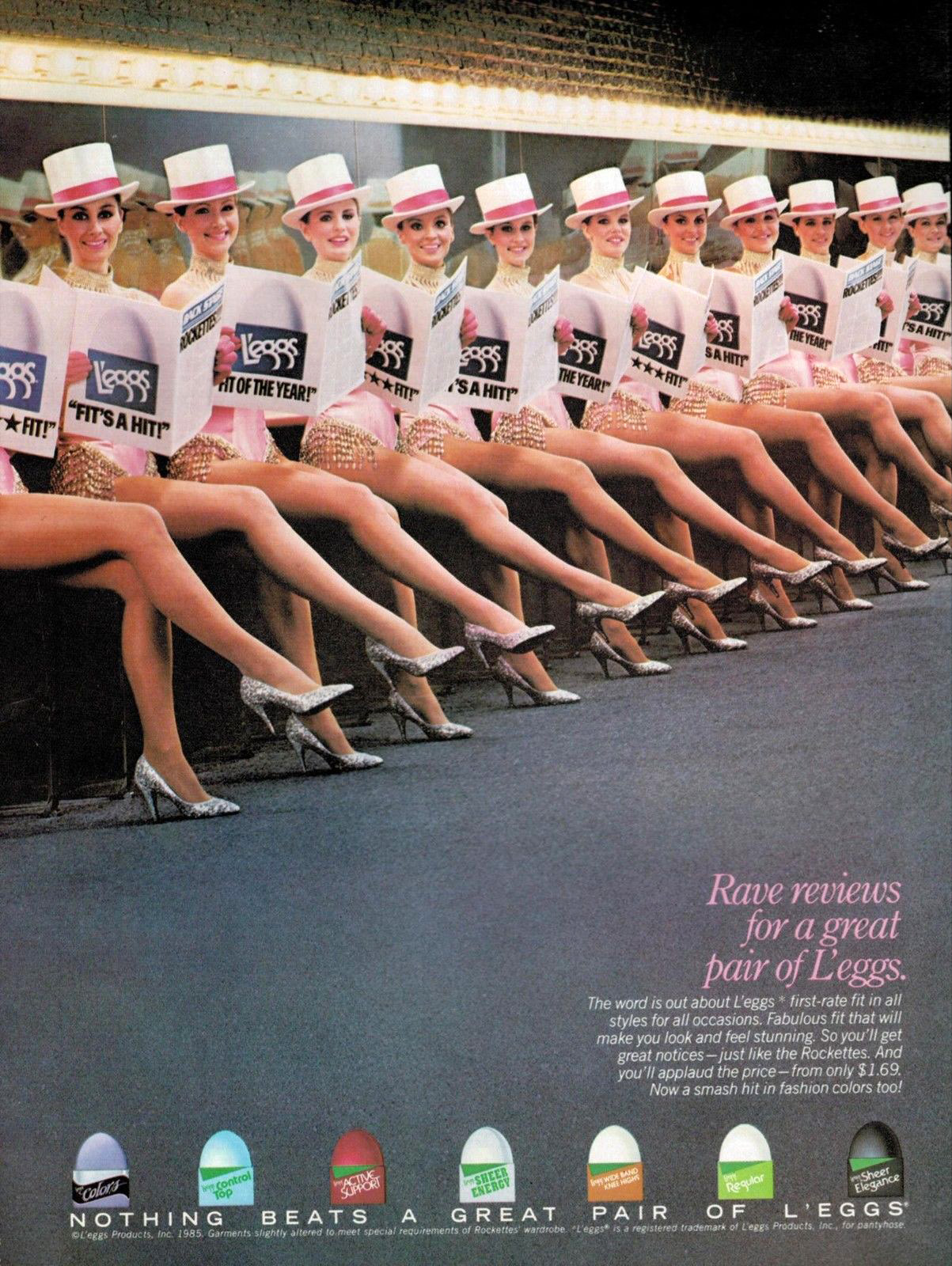 1986 L'eggs advertisement featuring the Rockettes
1987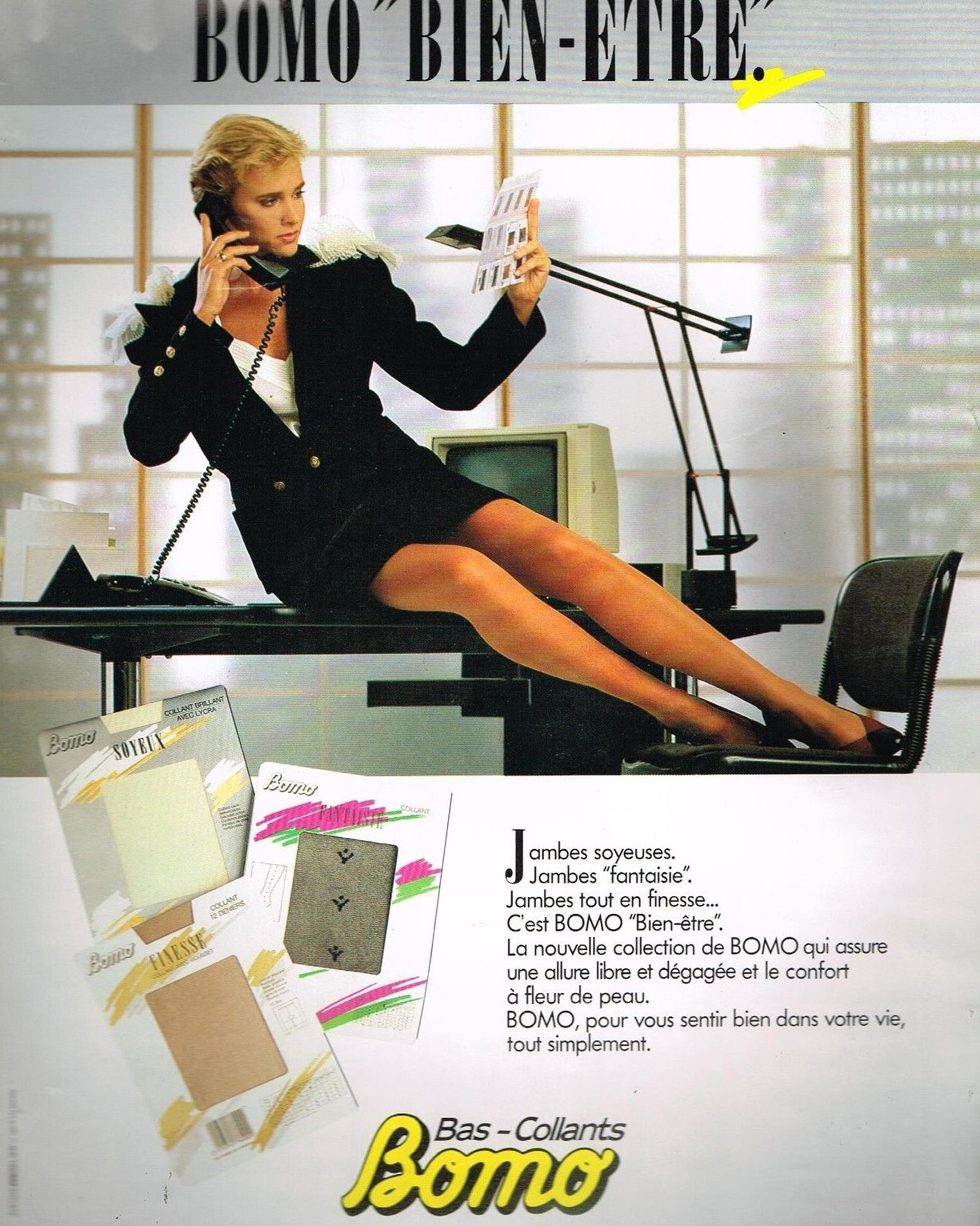 1987 Bomo – Even by eighties standards those are impressive shoulder pads – with frilly epaulets no less.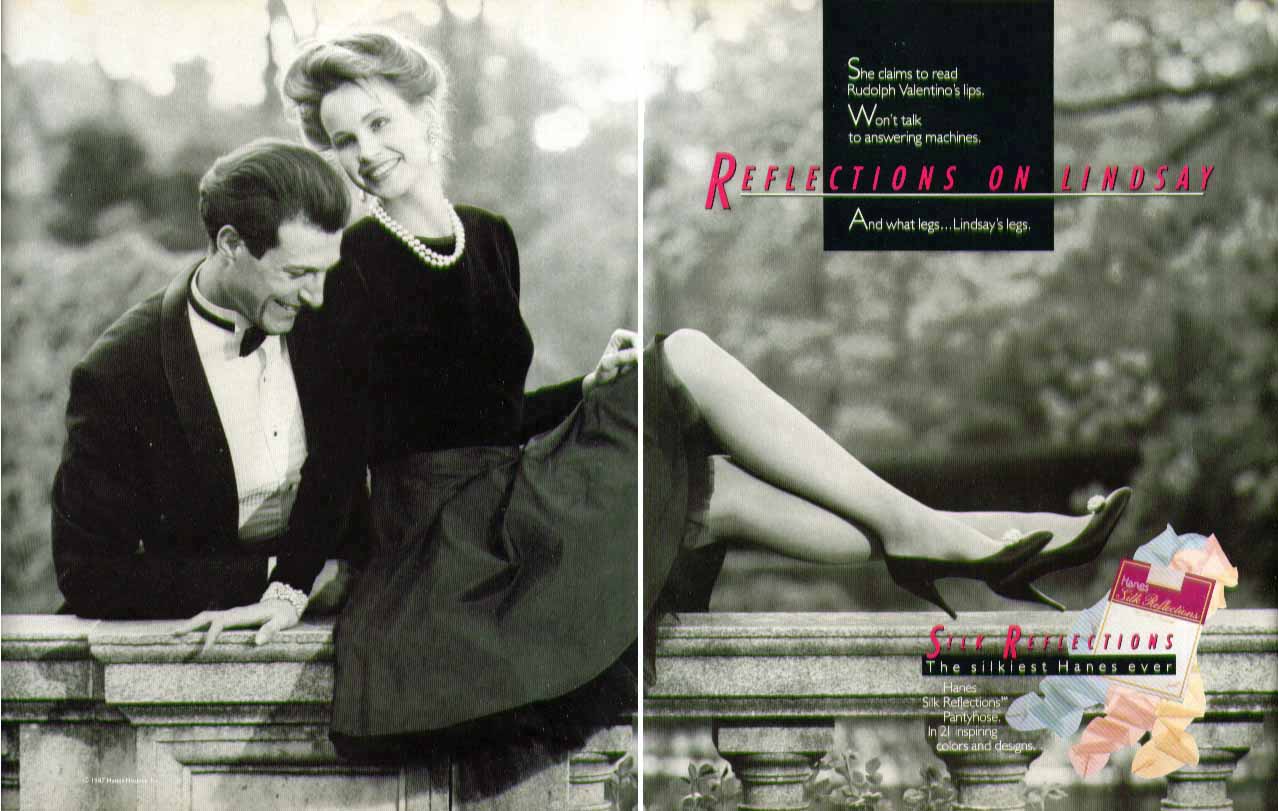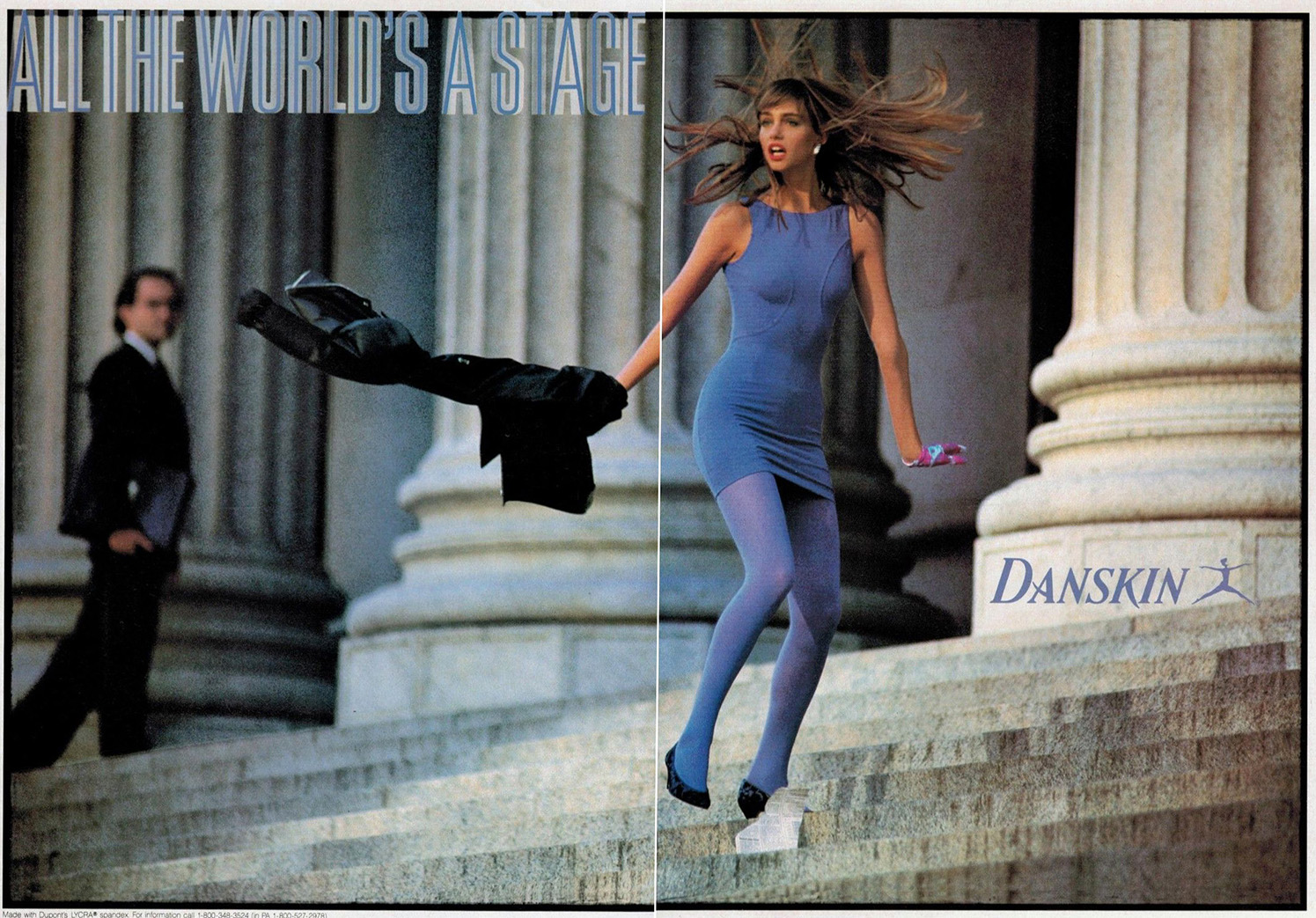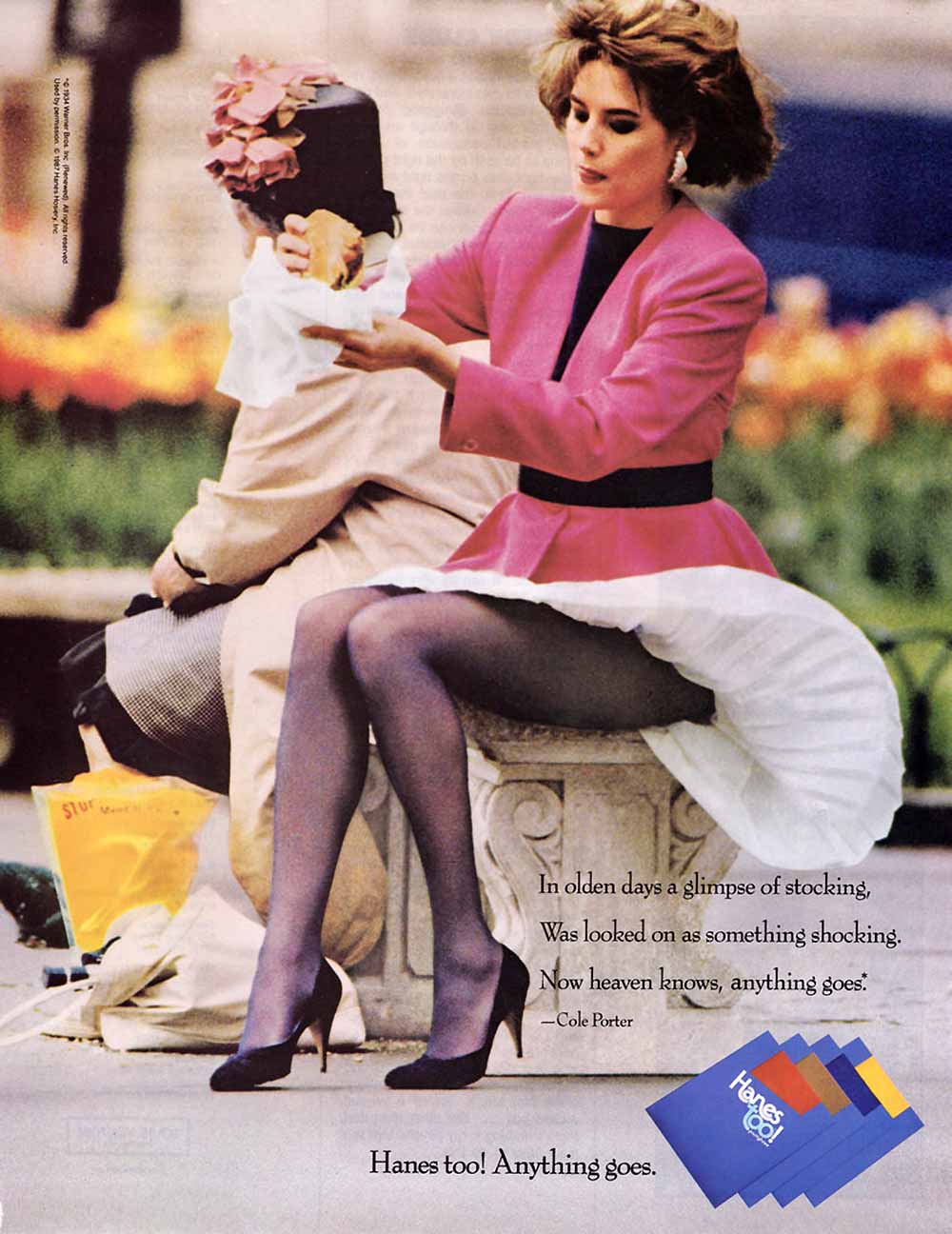 1988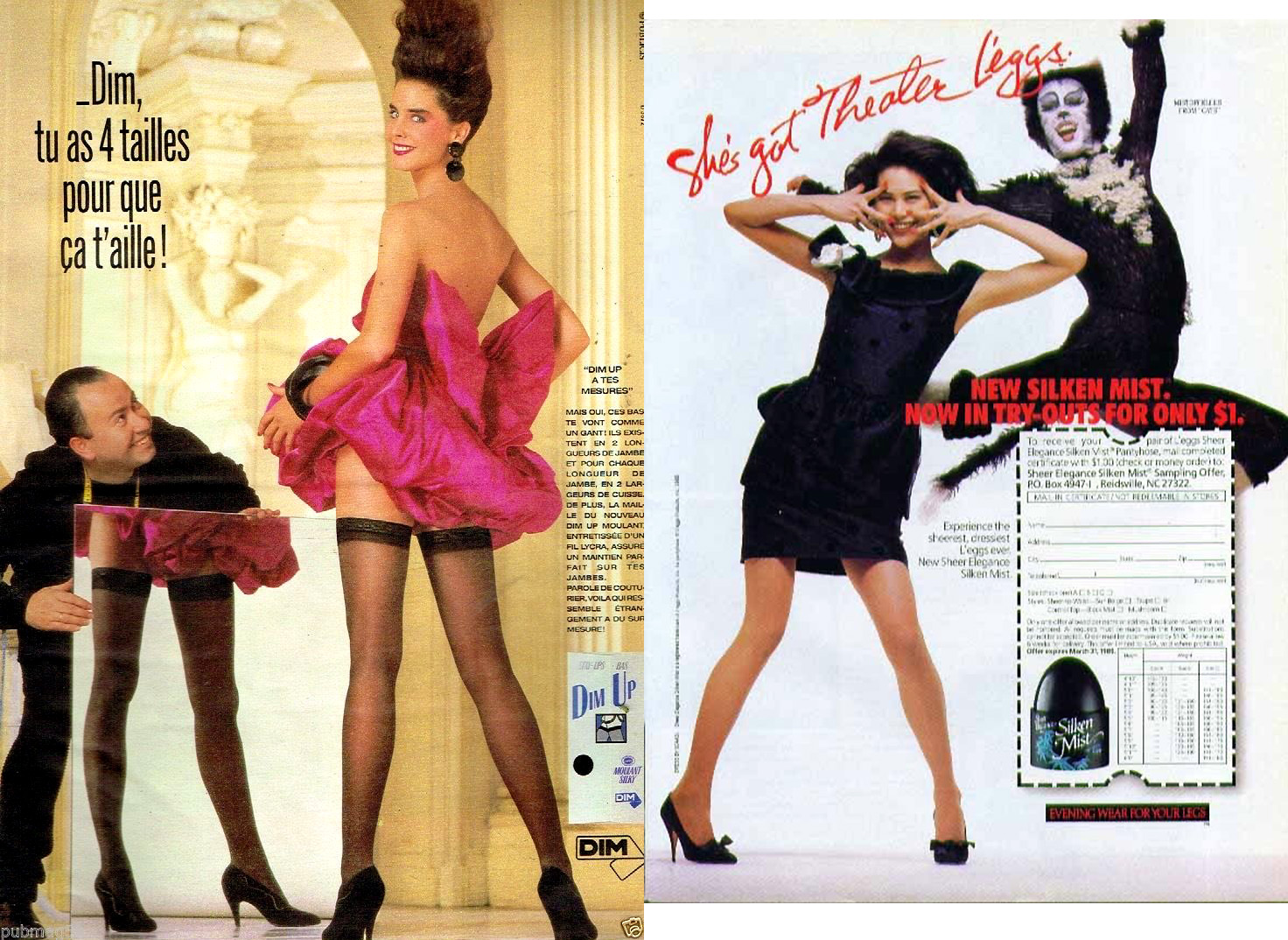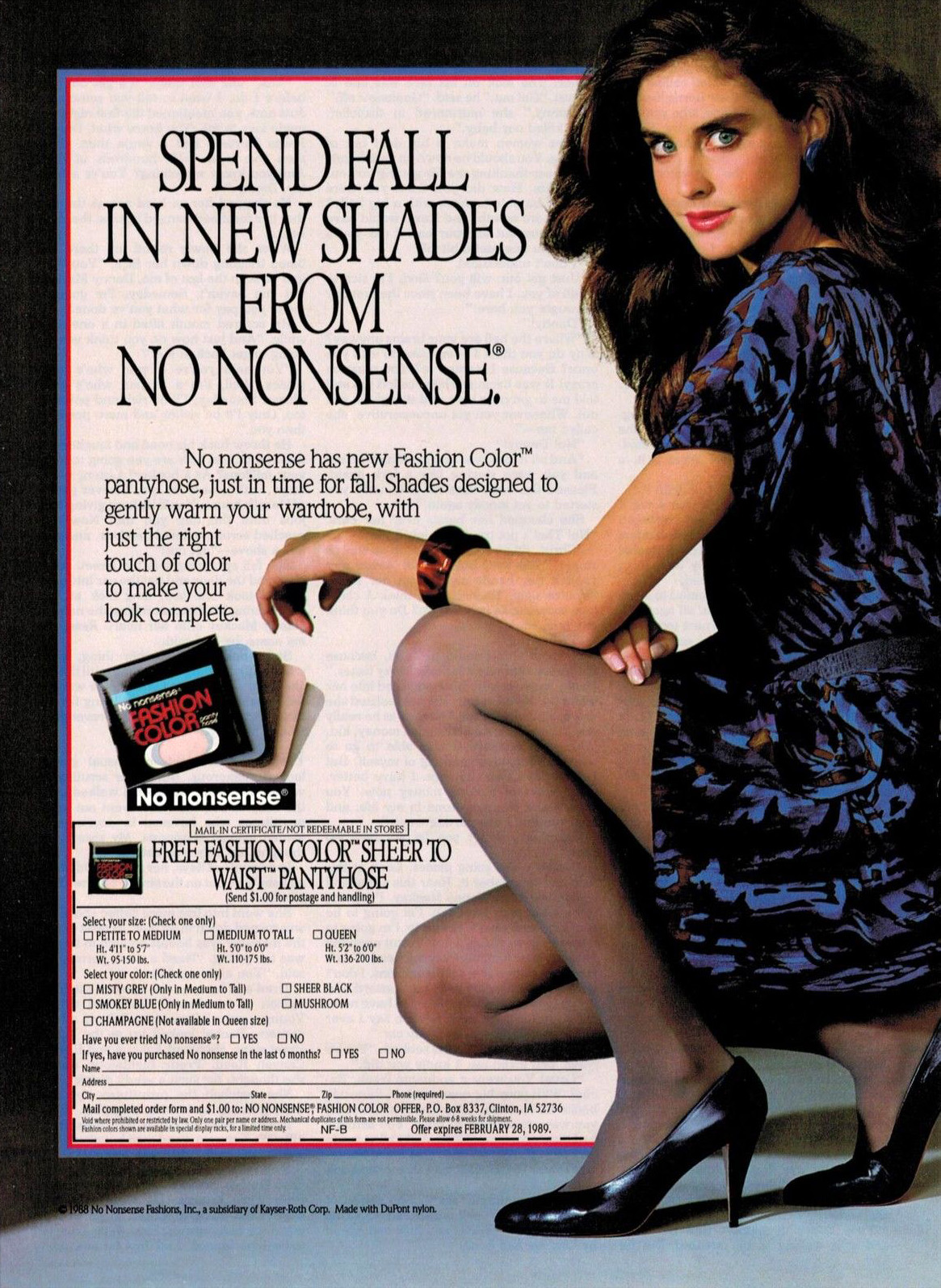 1988 No Nonsense Fashion Colors: Misty Grey, Smokey Blue, Champagne, Sheer Black, Mushroom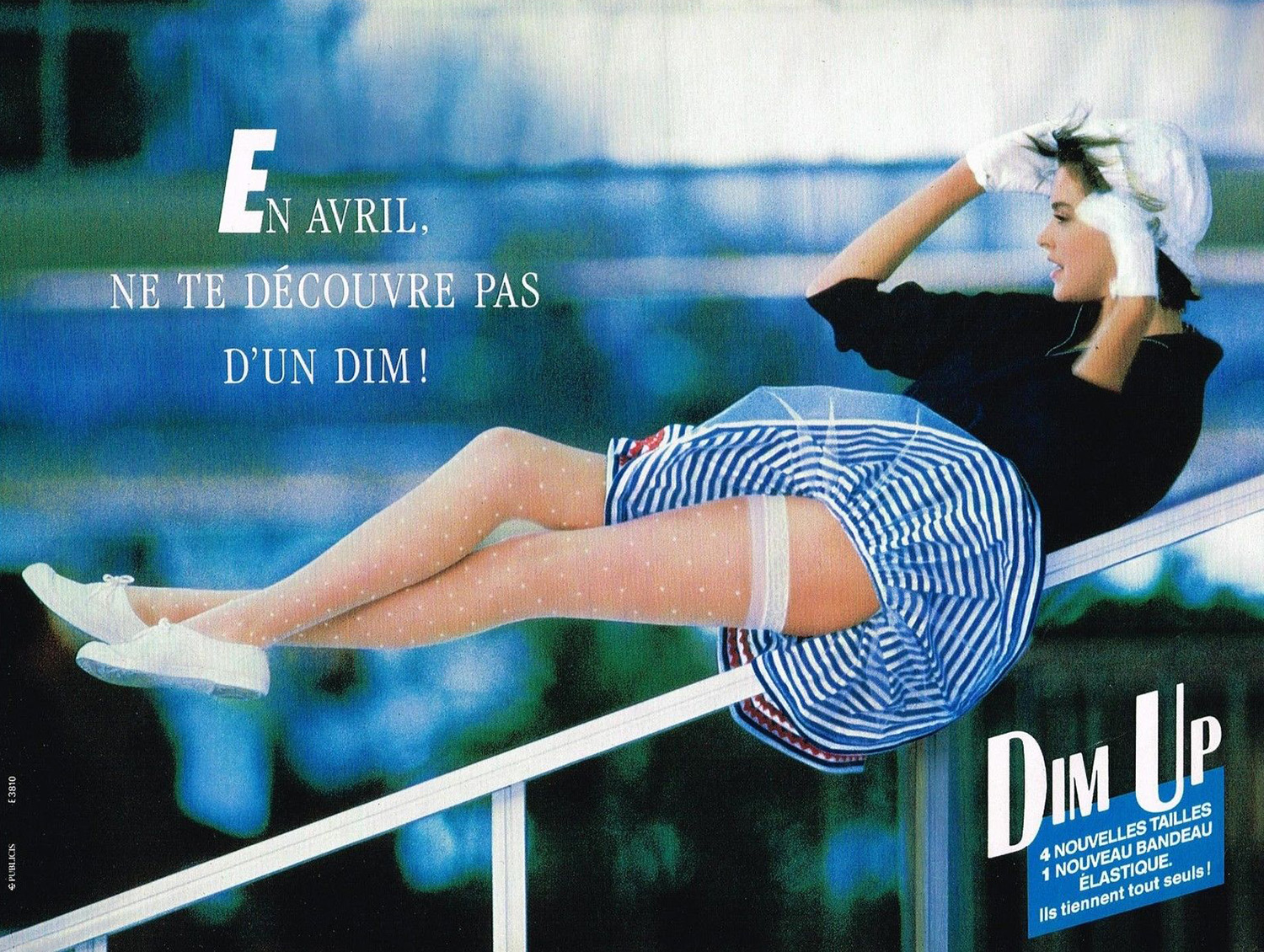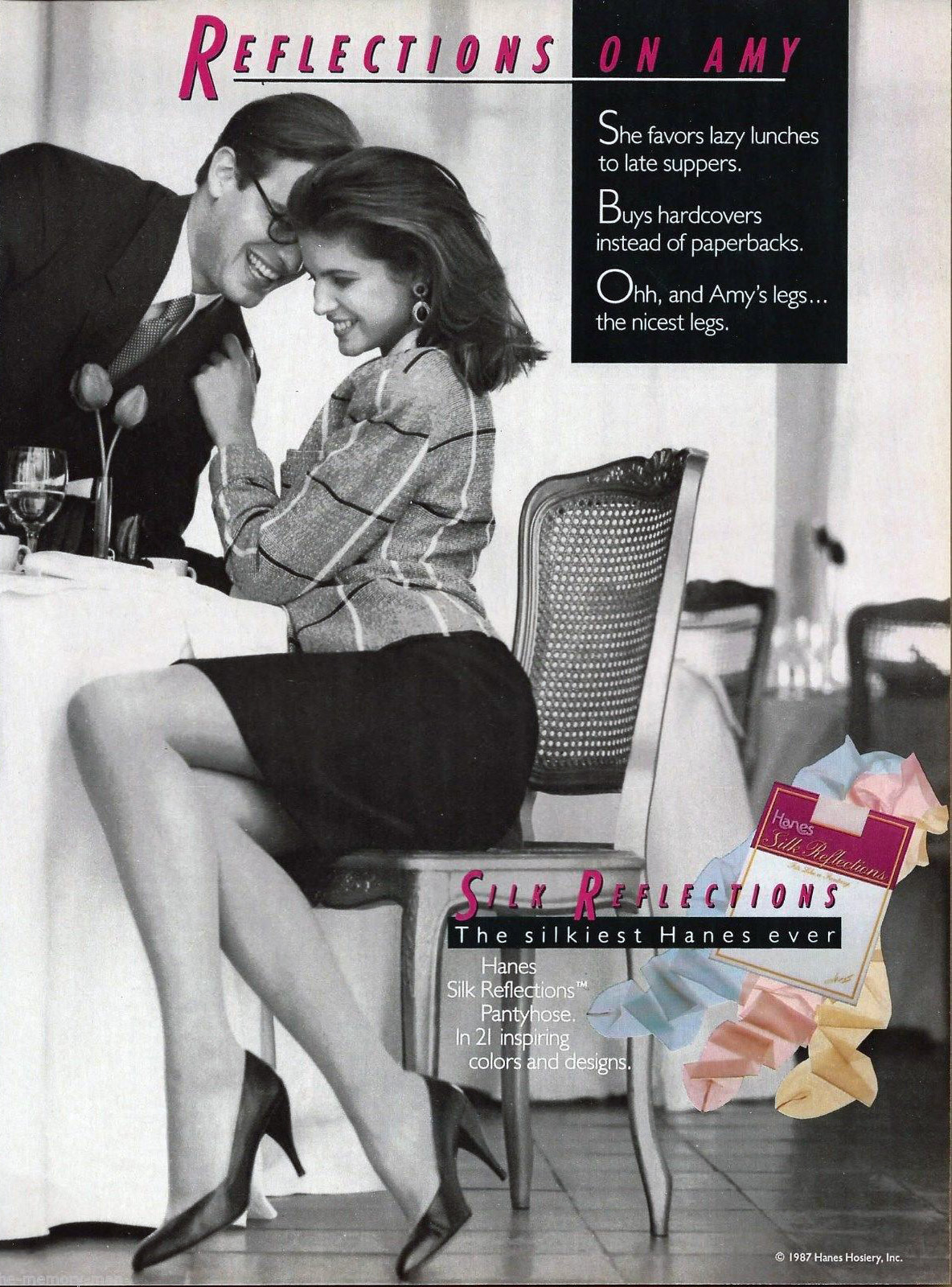 1989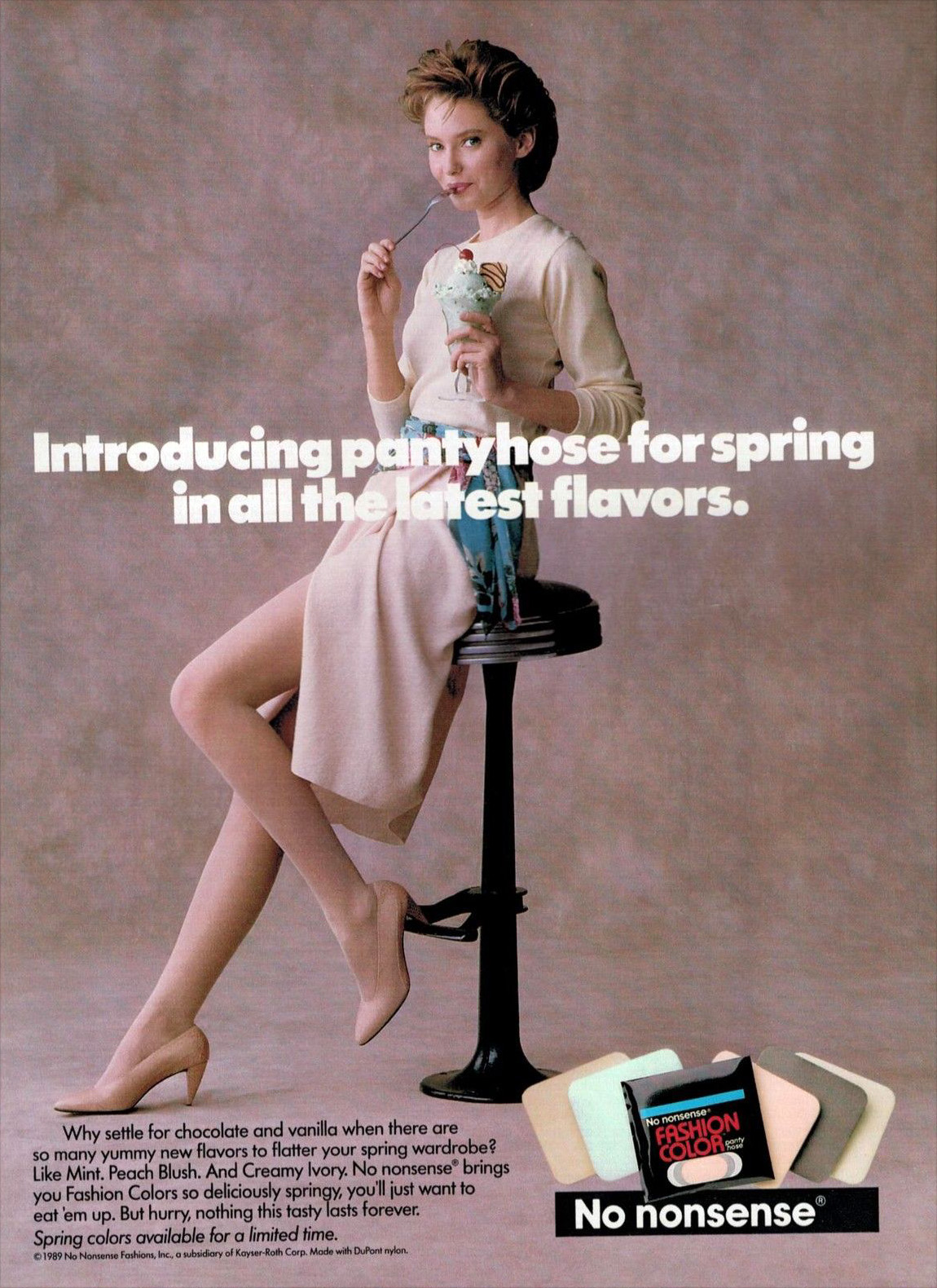 1989 No Nonsense colors: Mint, Peach Blush, Creamy Ivory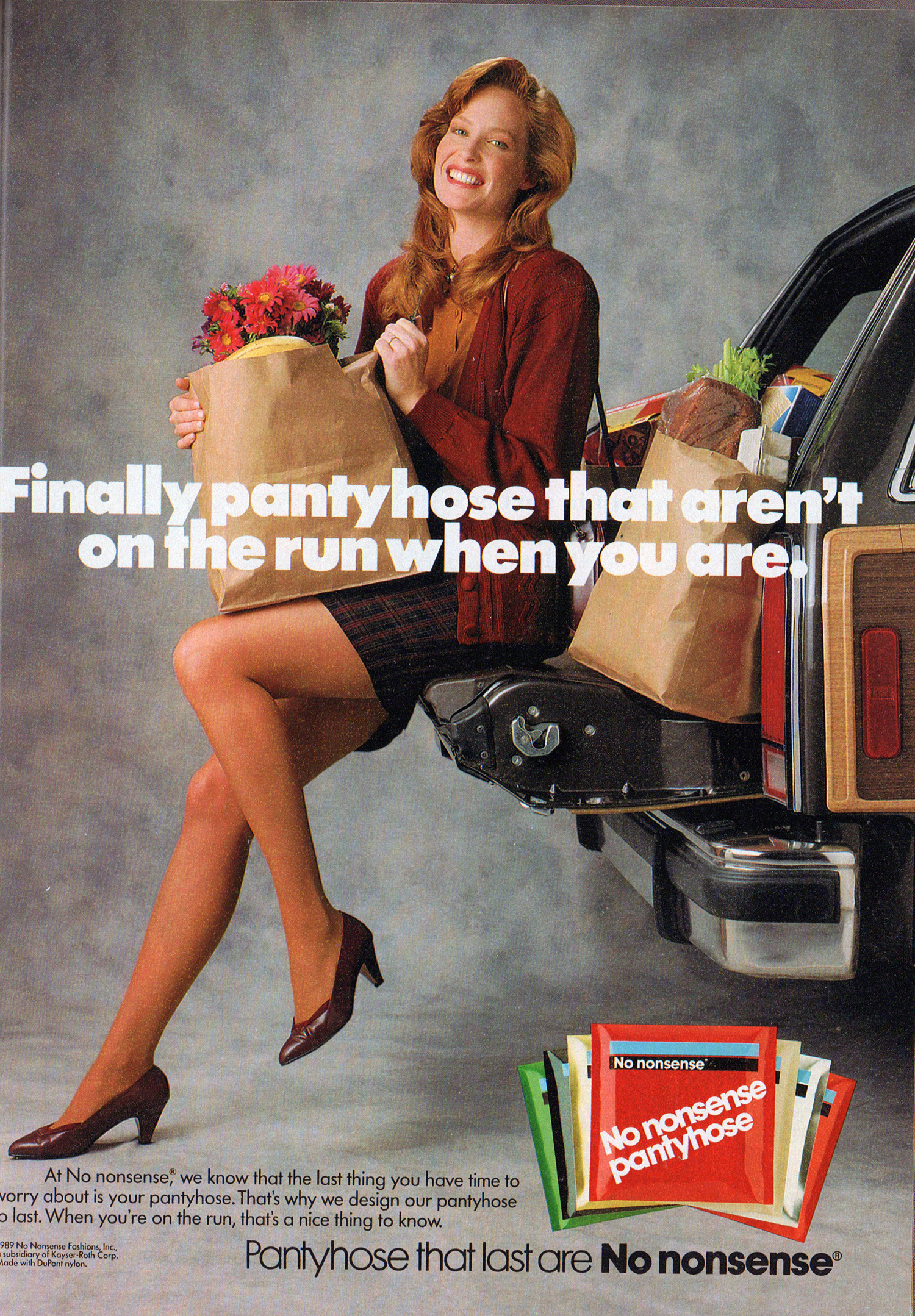 1989 No Nonsense ad from Good Housekeeping magazine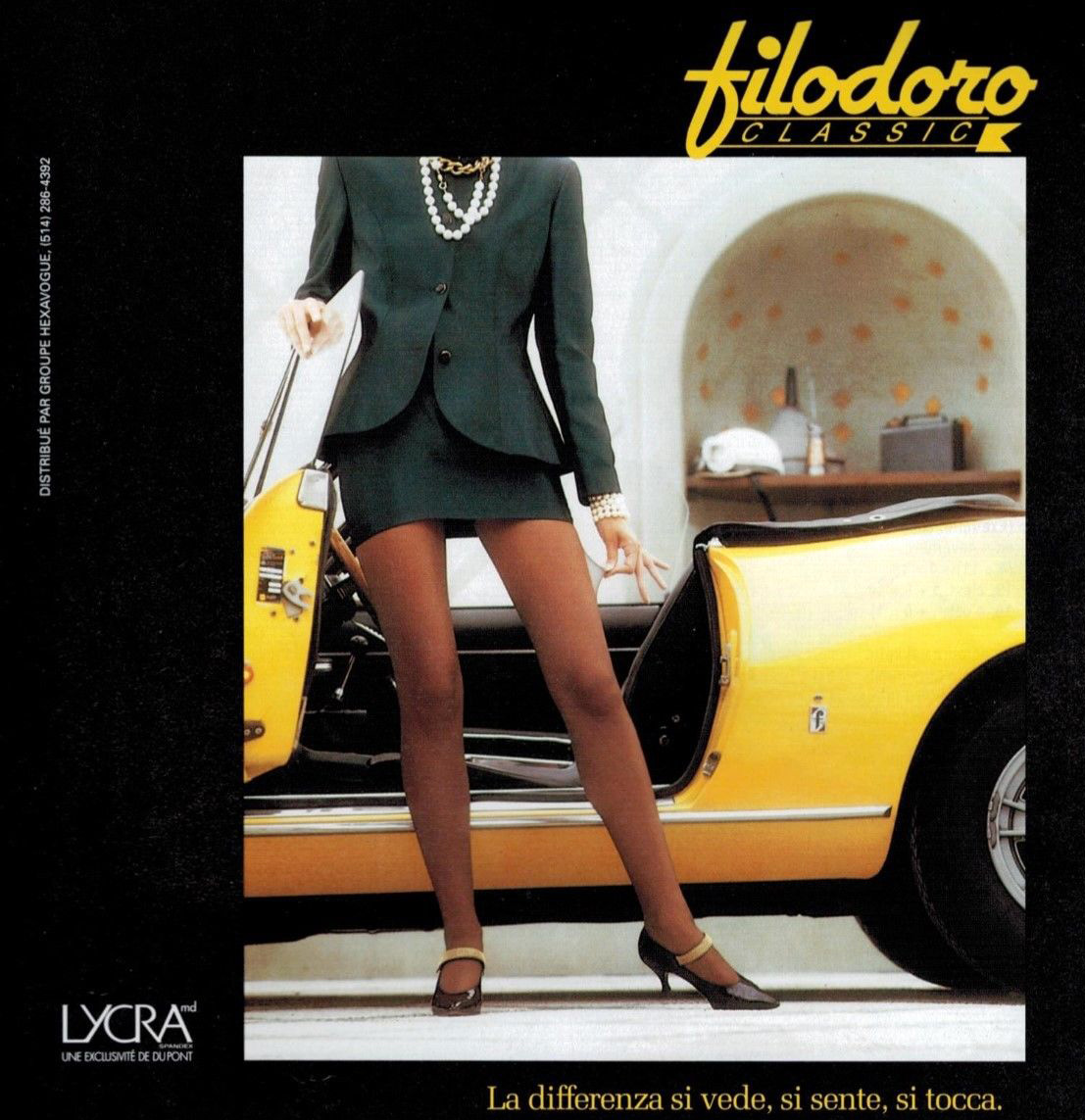 And we've reached the nineties.  Alas, the U.S. would say farewell from this point onward.  Coming soon – a look back at the 1970s.