We're not talking about slinky lingerie today; we're looking at sleepwear: nightgowns, polyester chemises, and long t-shirts with cartoon animals on them. That's not to say they can't be sexy, but most are your standard run-of-the-mill nighttime apparel.
But it's still rather interesting to take a look at what the ladies were wearing to bed a few decades back.  So, let's have a look at the sleepwear pages from J.C. Penney and other catalogs from the 1980s and early 90s.  Enjoy.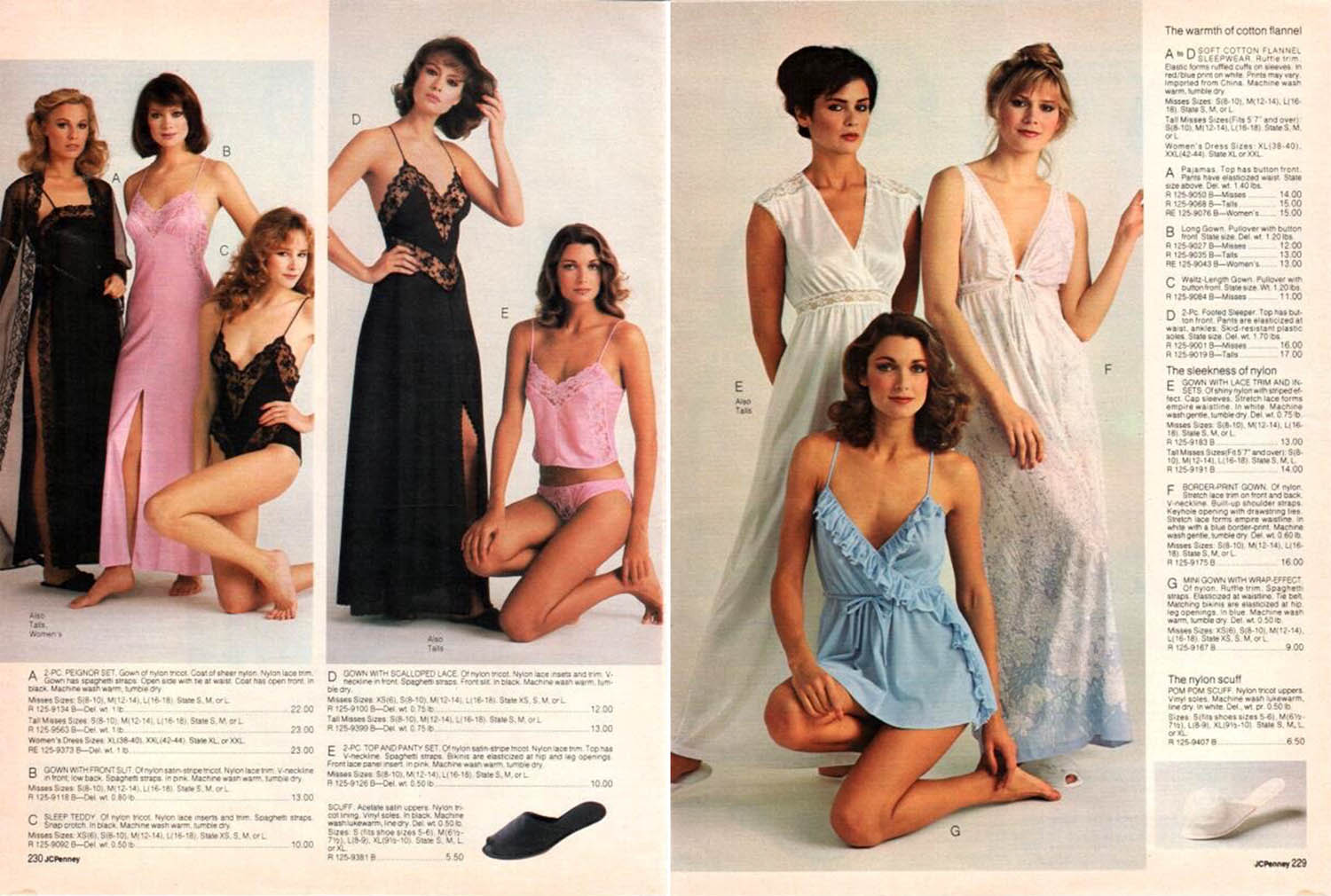 Looking at these pages does make me a bit nostalgic for when sleepwear was actually a "thing".  Yes, there's still a market for nightgowns today, but the whole idea of having a nice, separate wardrobe for bed has been in decline for a while.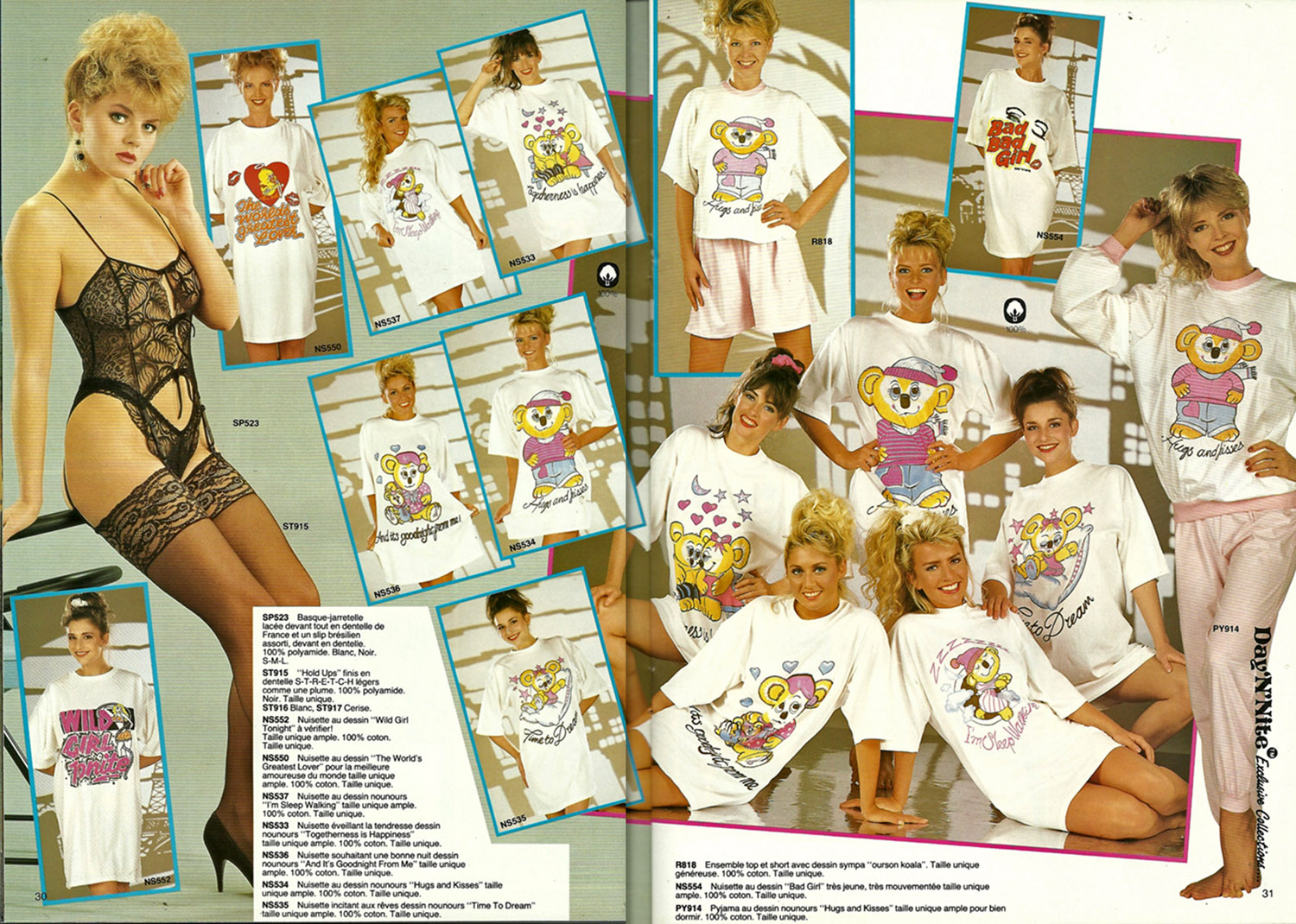 The koala tees are cute, but I'm partial to what the girl on the far left is wearing.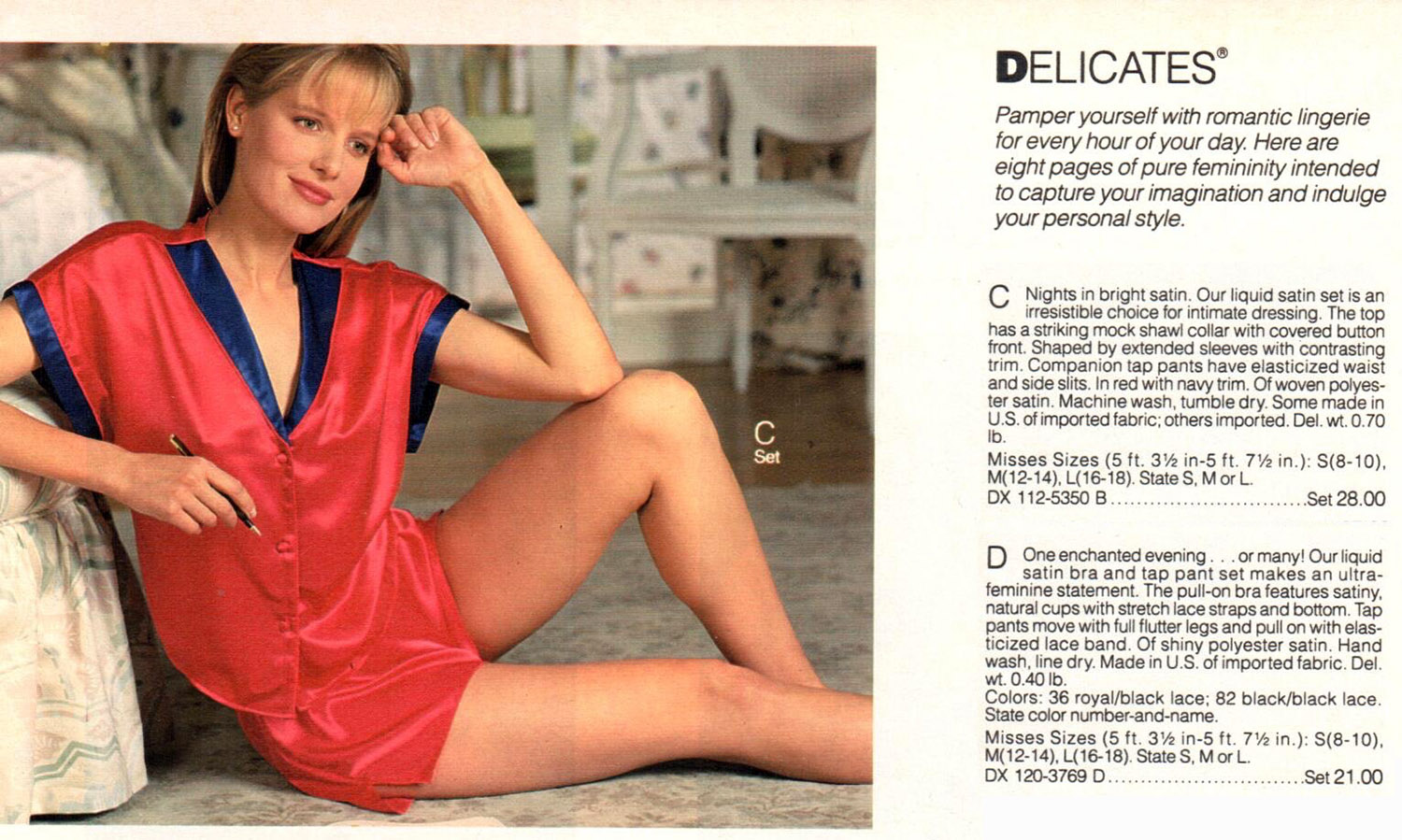 The J.C. Penney Fall and Winter 1989 catalog features "Nights in Bright Satin"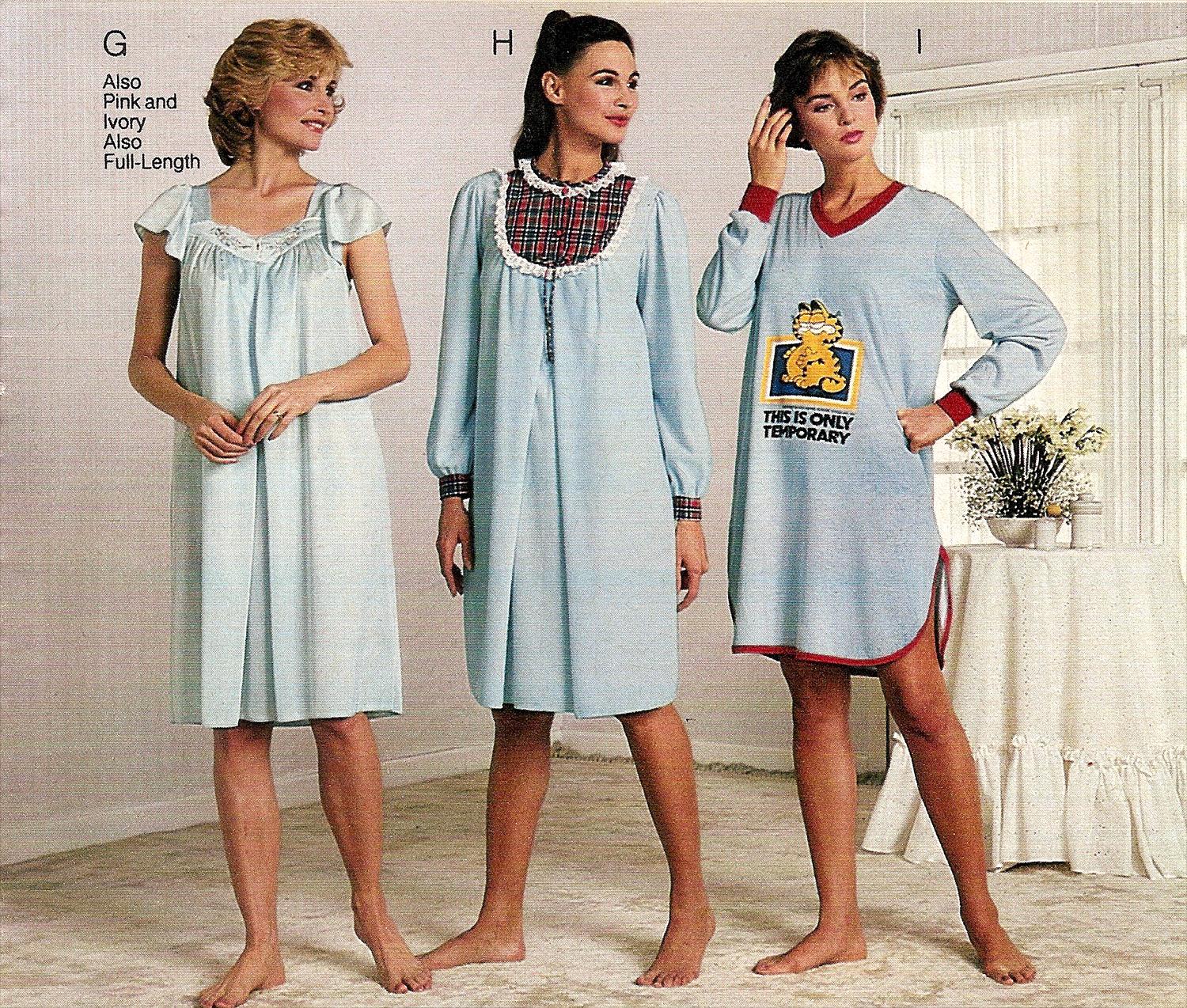 J.C. Penney maternity sleepwear from 1983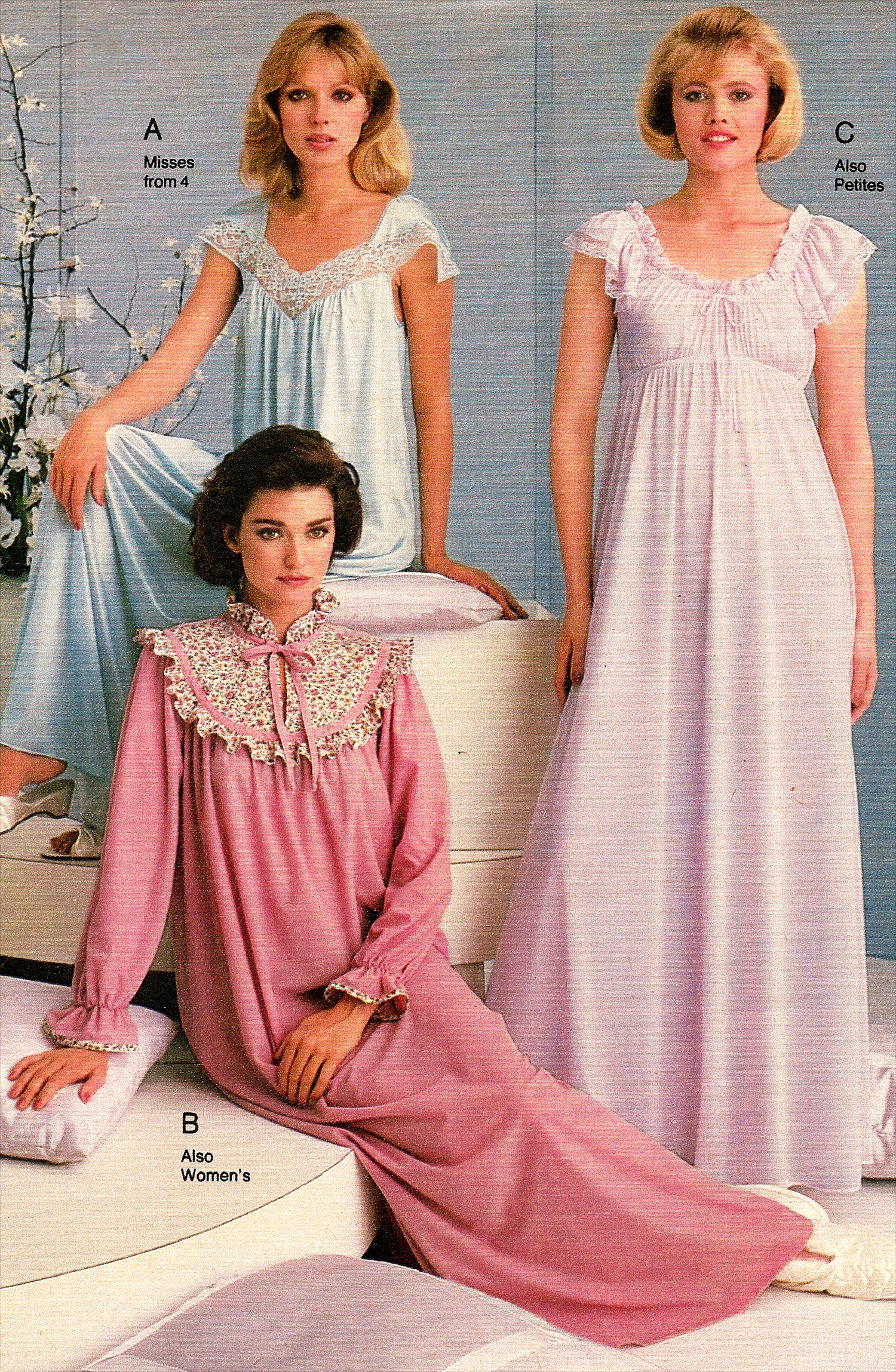 J.C. Penney Fall-Winter 1983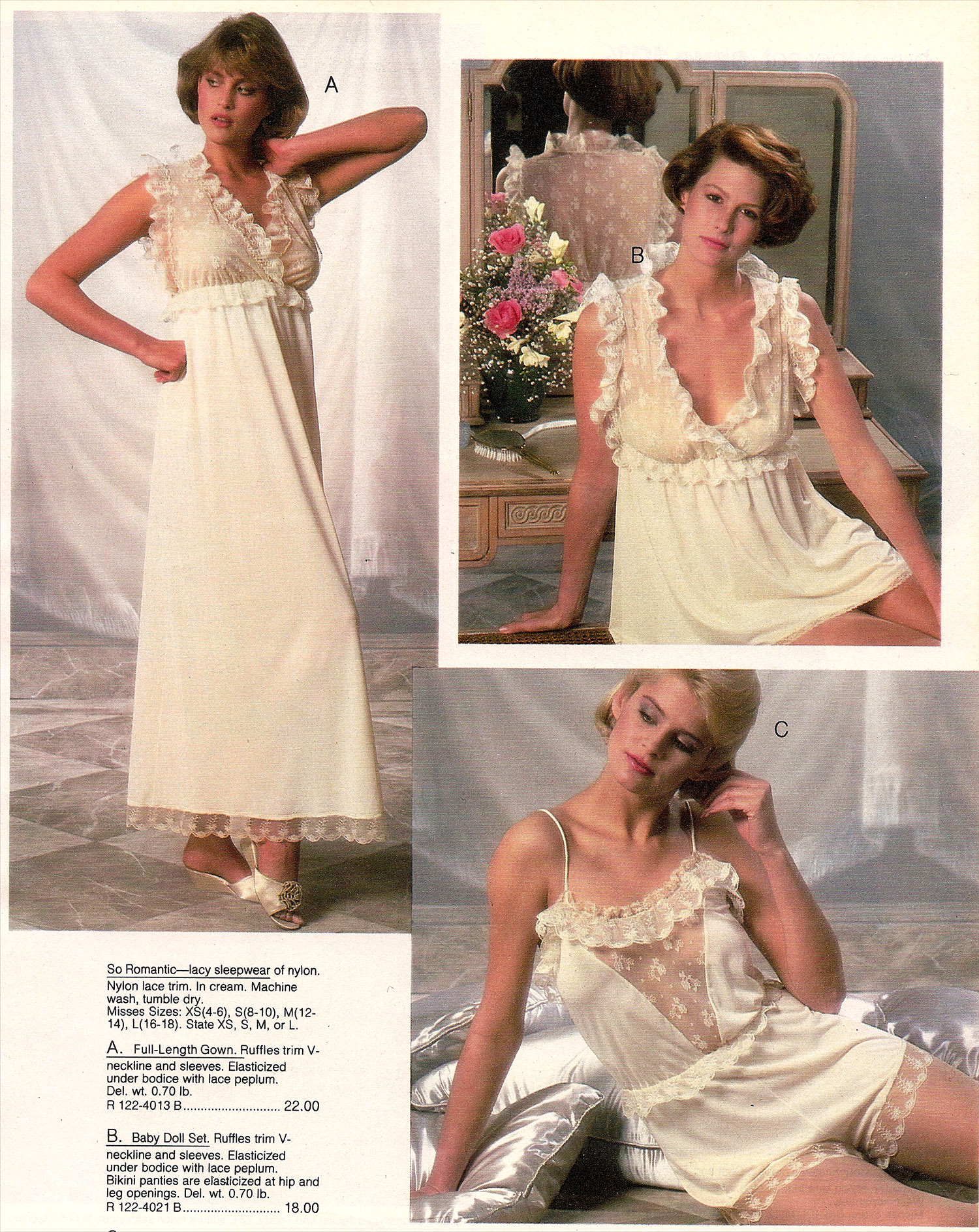 J.C. Penney Fall-Winter 1984